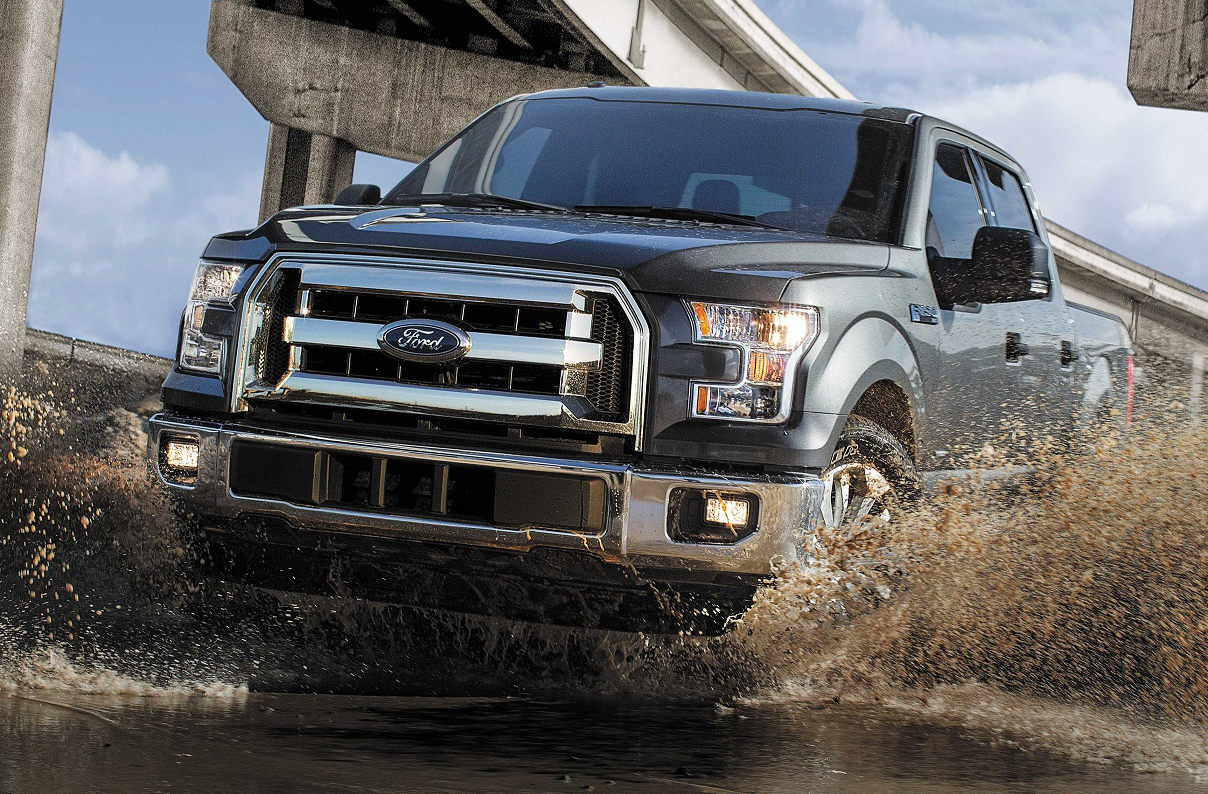 Ford F-Series is celebrating its 40th year as America's best-selling truck thanks to its toughness, durability, utility, and capability. Now there's yet another reason for consumers to put their hard-earned cash down on one, the environment.
Wait a minute, how can a big, ol' truck be environmentally friendly?
First of all, with a 2.7-liter EcoBoost V6 with Auto Start-Stop, the 2017 F-150 gets the best gas mileage of any full-size pickup, 19 mpg city, 26 mpg highway. Pretty good for a vehicle with the aerodynamics of cement block.
And then there's its body.
There are a lot of reasons the Ford F-150 is made with aluminum alloy. The metal is both strong and light, helping with that fuel efficiency. It can easily be formed into different shapes. And, important for this story, it's easily recyclable. Recycling aluminum consumes one tenth of the energy required to make new aluminum. It's cost effective that the Aluminum Association estimates that 75 percent of all the aluminum ever produced is still being used today.
Chip Conrad, a Ford stamping engineer, made the simple recognition that Ford could save a lot of time, energy, and money by recycling their aluminum scraps. You can't just sweep them off the ground, however, and dump them in a bin.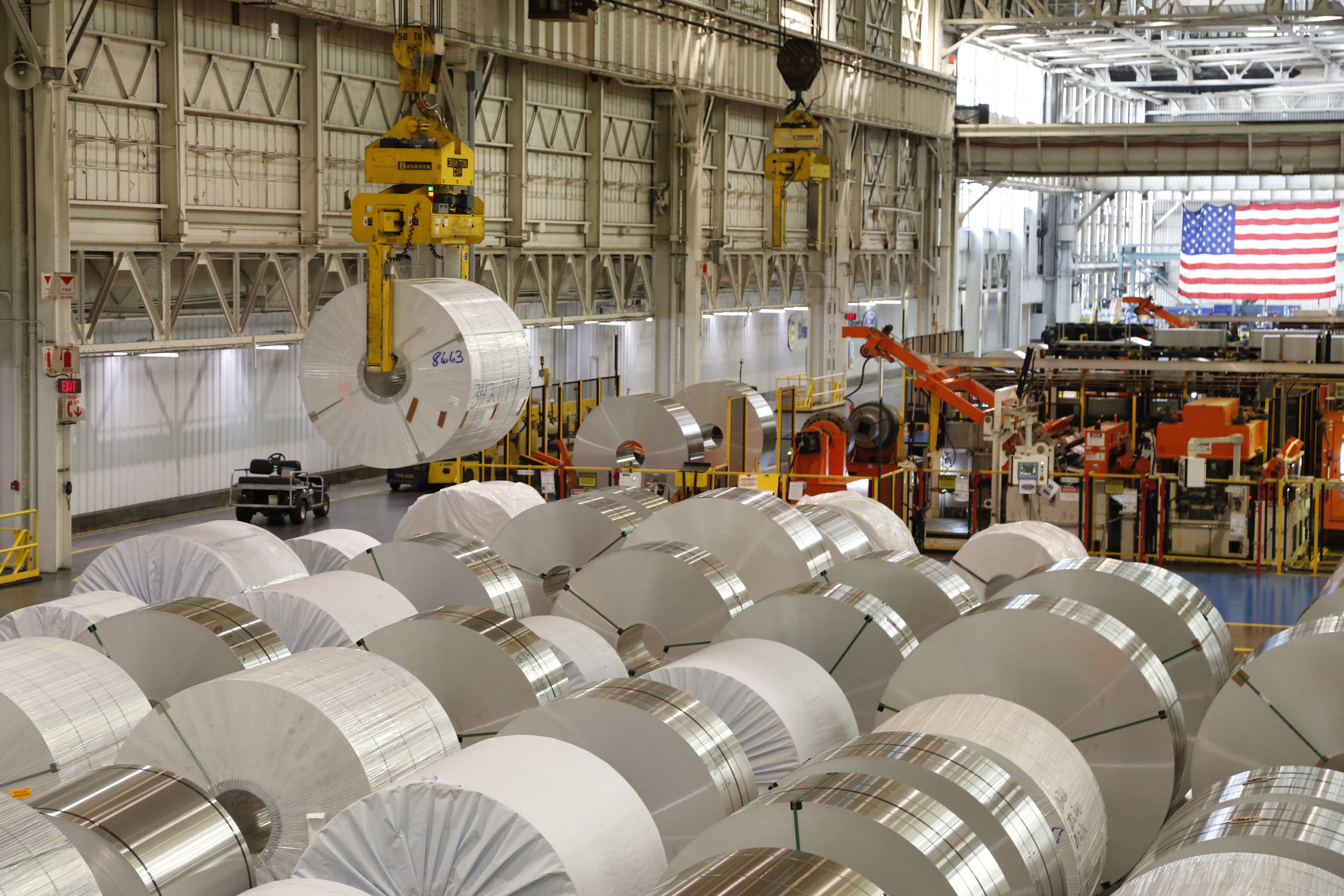 First of all, Ford uses four different types of aluminum alloy in the F-Series, all of which require different treatment in the recycling process. If two or more alloys get mixed together, that's a batch you'll have to toss.
The second problem is the sheer volume. Between three plants, the F-Series production creates 5,000,000 pounds of scrap aluminum per week. Collecting and sorting all that aluminum is just too monumental a task to get done by hand. So, in addition to using it in his day job, Conrad put his engineering degree to work.
He led a team to develop a closed-loop system, made up of a high-powered automated vacuum system and more than two miles of collection tubes. As fenders, hoods, and other parts are stamped and cut into shapes, the scrap aluminum is shredded and automatically sucked up into the series of tubes. It is then sorted and routed using computer controlled gates. The scrap eventually makes its way to the bed of a semi and taken back into the plant for reprocessing.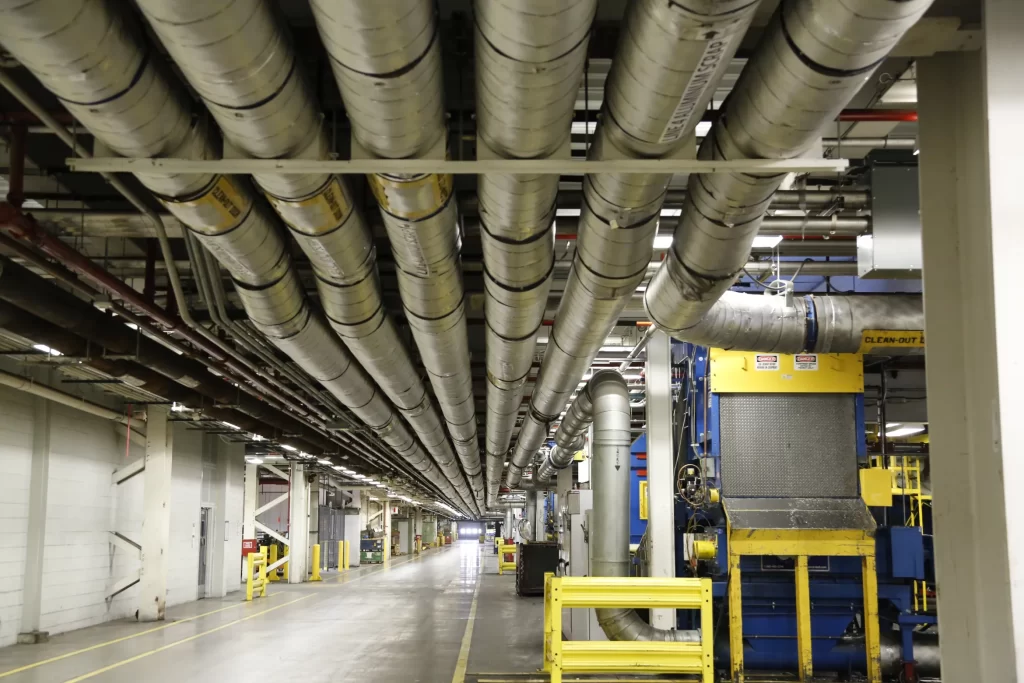 It's about more than just saving energy and reducing the environmental impact of manufacturing. Every month, Ford saves enough high-strength "military-grade" aluminum to create more than 37,000 new F-Series bodies. Or if they ever felt like giving Boeing a run for their money they could use the scrap to build 51 commercial jetliners. The point is, that's a lot of money and material going right back into their own bank account.
"Not only does this make sound business sense," Conrad points out, "it's helping Ford reduce its environmental impact."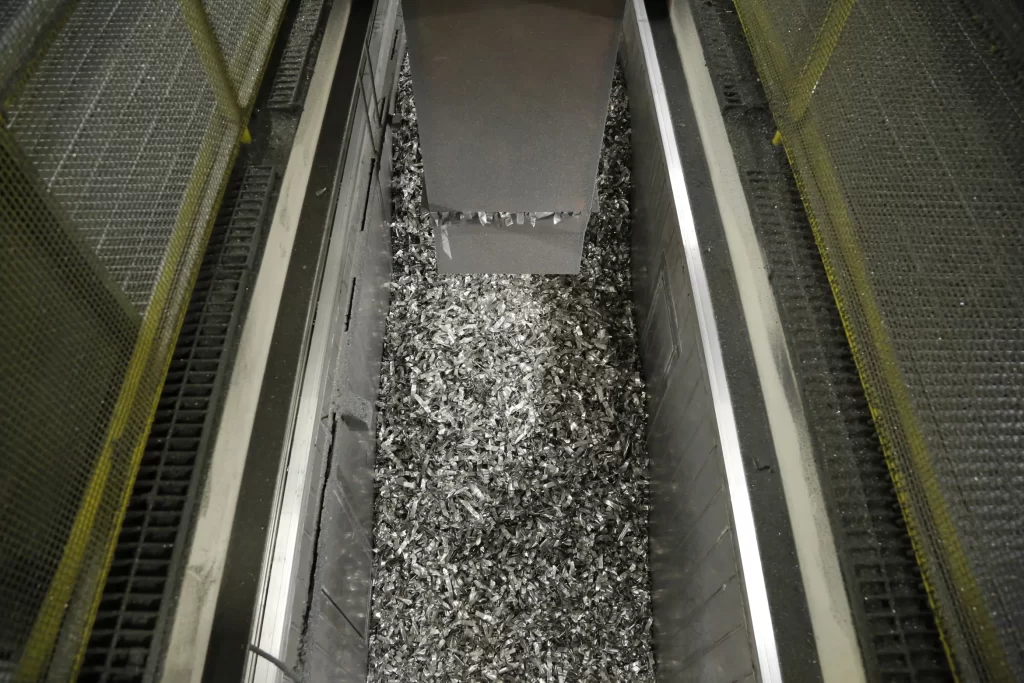 Ford's not just putting the savings into their pockets, either. They've reinvested the money directly into the F series improving it where it matters most. They've increased towing capacity – the 2017 Super Duty offers best-in-class towing capability – and improved fuel economy making it the most fuel efficient gasoline powered truck on the market.
This is one of those little changes that just works on all levels, and it's actually a little inspiring. Enough so that I think we should all take a moment and think: Where in our lives can we reduce and reuse? Because if Chip Conrad has taught me anything, it's that at the end of the day, week, month, year, if you save your aluminum scraps, eventually you'll have enough to be able to build your own airplane.