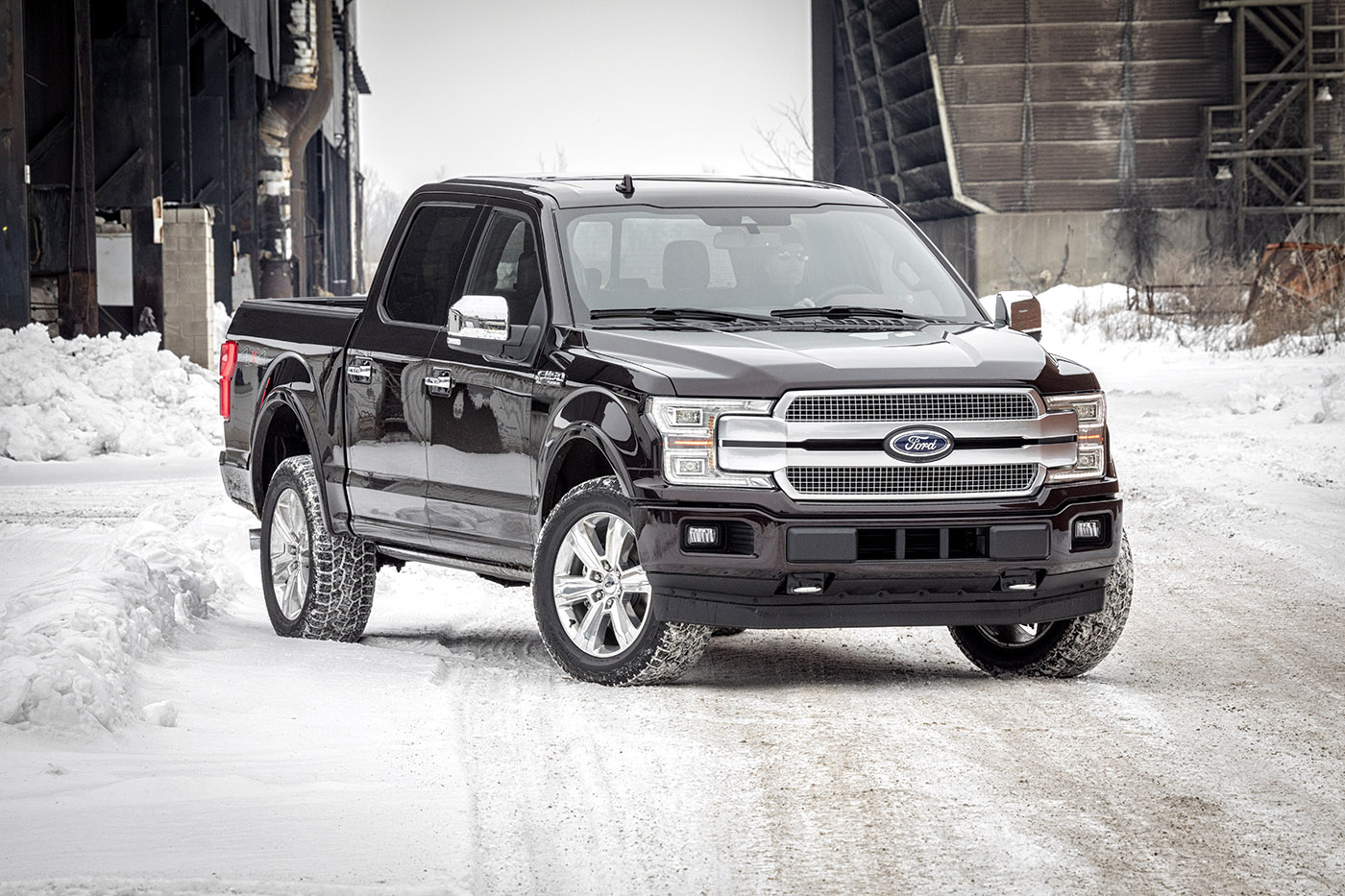 There are winning streaks – Alabama is on a 25 game run, Joe DiMaggio had a 56 game hitting streak, Pink Floyd's Dark Side of the Moon spent 31 years in Billboard's Top 200 – and then there's just plain dominance. That's what Ford has done for the past 40 years in the world of full-size pickup trucks. Despite some credible competition from Chevy/GMC, Ram, and Toyota, nobody's been able to knock the Ford F-Series truck off the top of the sales mountain since 1977. And it doesn't look like that's going to change anytime soon.
Ford Just introduced their "new" 2018 F-150 and several enhancements that should help keep its title as the best-selling vehicle in the history of the automobile. I use quotation marks around the word new because, it really isn't a new truck. For the 2018 model year, there are no changes to the frame, body panels, suspension, and interior architecture. What you'll find are two new engines, a 10-speed automatic transmission, two new interior trim packages, 6 new wheel designs, a new front end design, and new look to the rear end. Ford engineers have also added more technology and safety features.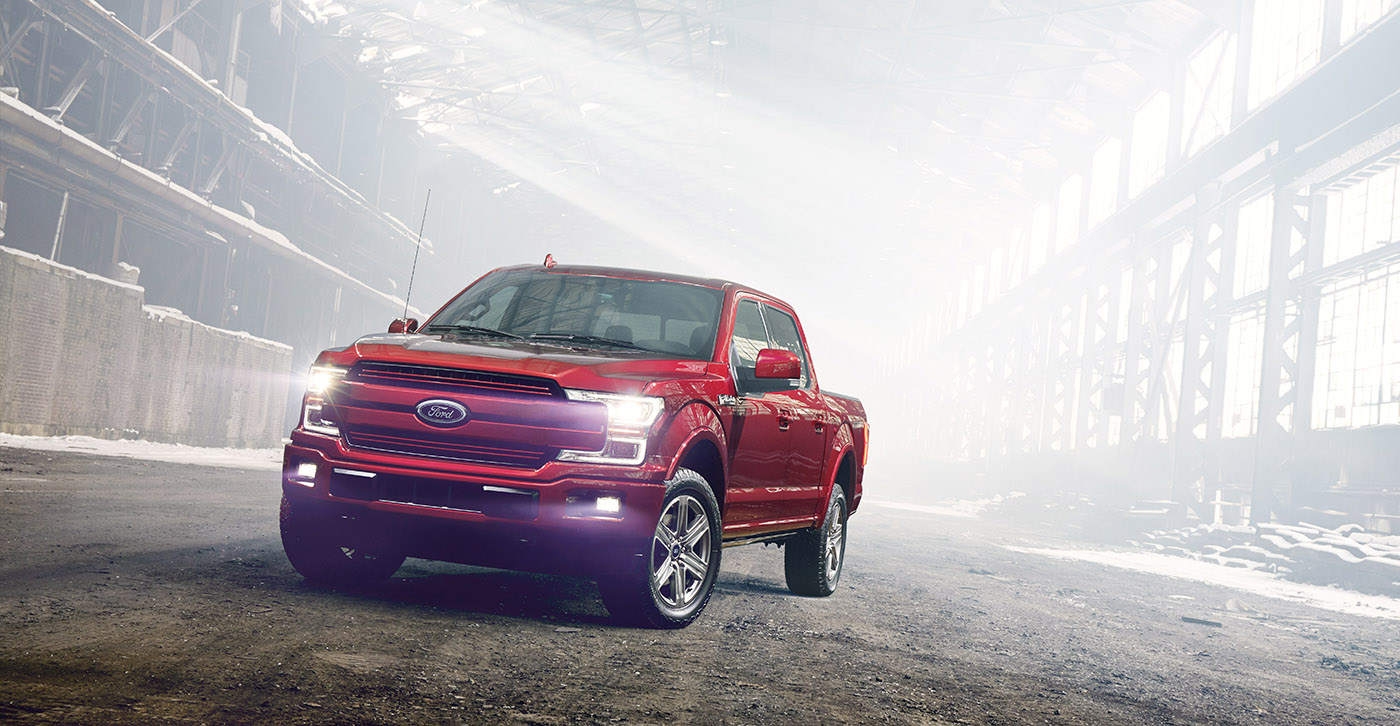 Let's start with the facelift. Every one of the 7 trim levels receives a new grille, headlamps and bumpers that are designed to accentuate the width of the vehicle. Ranging from a simple twin-bar design on the base pickup to a chrome mesh grille on the top of the line Limited, the look is both sophisticated and tough.
At the back end of the trunk, Ford has redesigned the tailgate to be more sculpted with F-150 stamped into the sheetmetal. The new taillamp double c-clamp design echoes that of the headlamps of the vehicle.
The bigger news, however comes under the hood.
The base engine is reduced in displacement from 3.5 to 3.3 liters. This all-new V6 will produce the same horsepower and torque (282/253) as the outgoing power plant with increased efficiency. This engine will be mated to a six-speed automatic transmission.
For the first time ever, the F-150 will be powered by a diesel engine. While they have not released details of the engine, we were told it is currently in use in other vehicles around the world. Speculation is that it will be a version of the Lion V6 engine platform and should make somewhere around 250 hp and 425 lb.-ft. of torque. We will confirm this with Ford as soon as possible. This engine as well as all other options will be paired with a segment first, 10-speed automatic transmission designed to optimize both torque, power, and efficiency.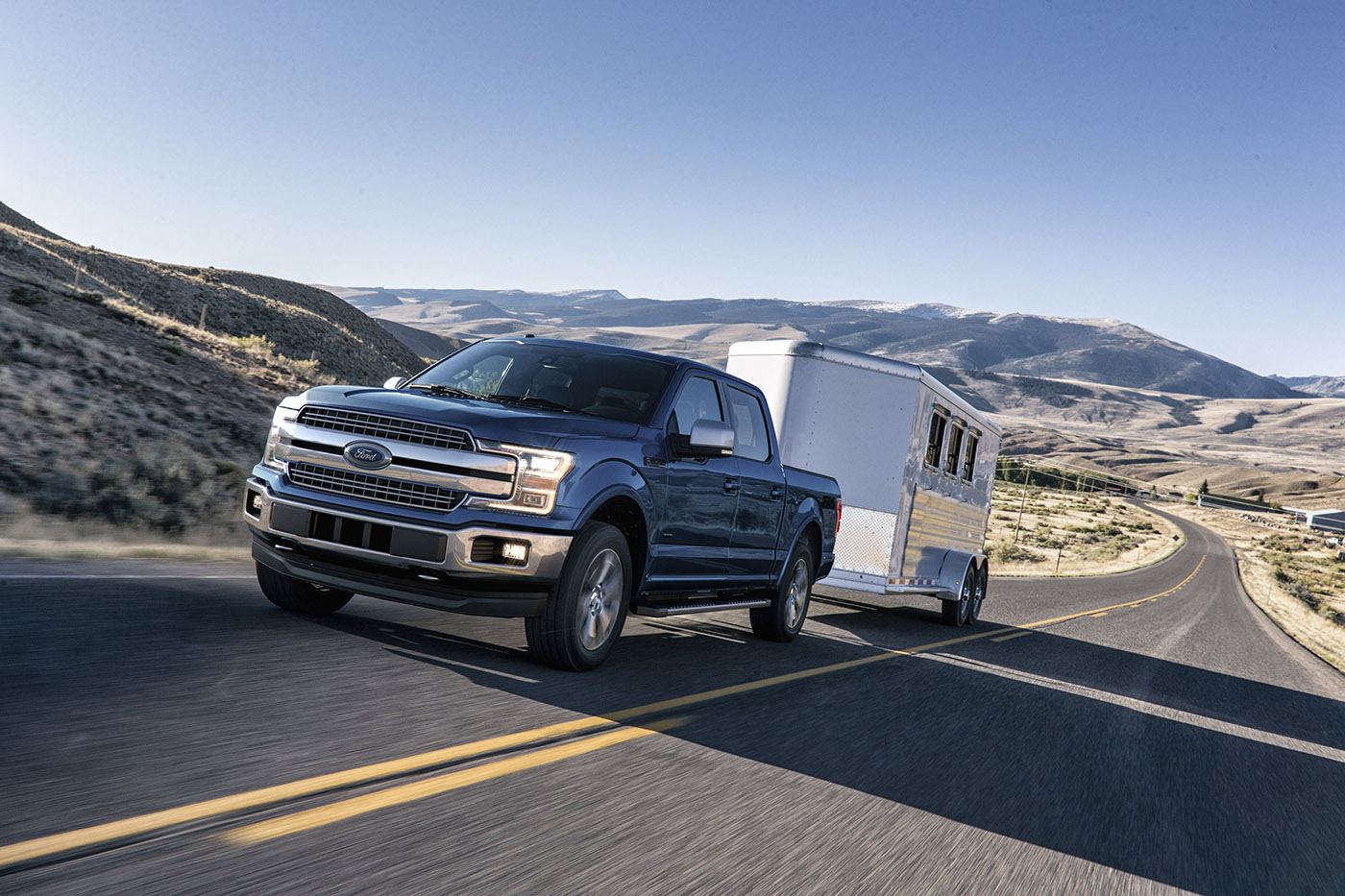 The other engines – 2.7L EcoBoost V6, 3.5L EcoBoost V6, and 5.0L V8 – have all been updated and though no numbers were given, we were told they will deliver more power and greater efficiency than the current versions of those engines.
Ford is packing more technology into the F-150. Key upgrades include adaptive cruise control with stop-and-go functionality, pre-collision assist with pedestrian detection which will activate the brakes in an emergency situation should the driver not react quickly enough, 4G LTE hotspot connectivity for up to 10 devices at a range of 50 feet, lane keep assist, B&O Play audio system, Sync 3 with FordPass, Apple CarPlay and Android Auto, and something I find really cool, blind spot detection that can be set to account for a trailer of up to 33 feet.
All this means the Ford F-150 should remain the best selling pickup for at least a few years to come.