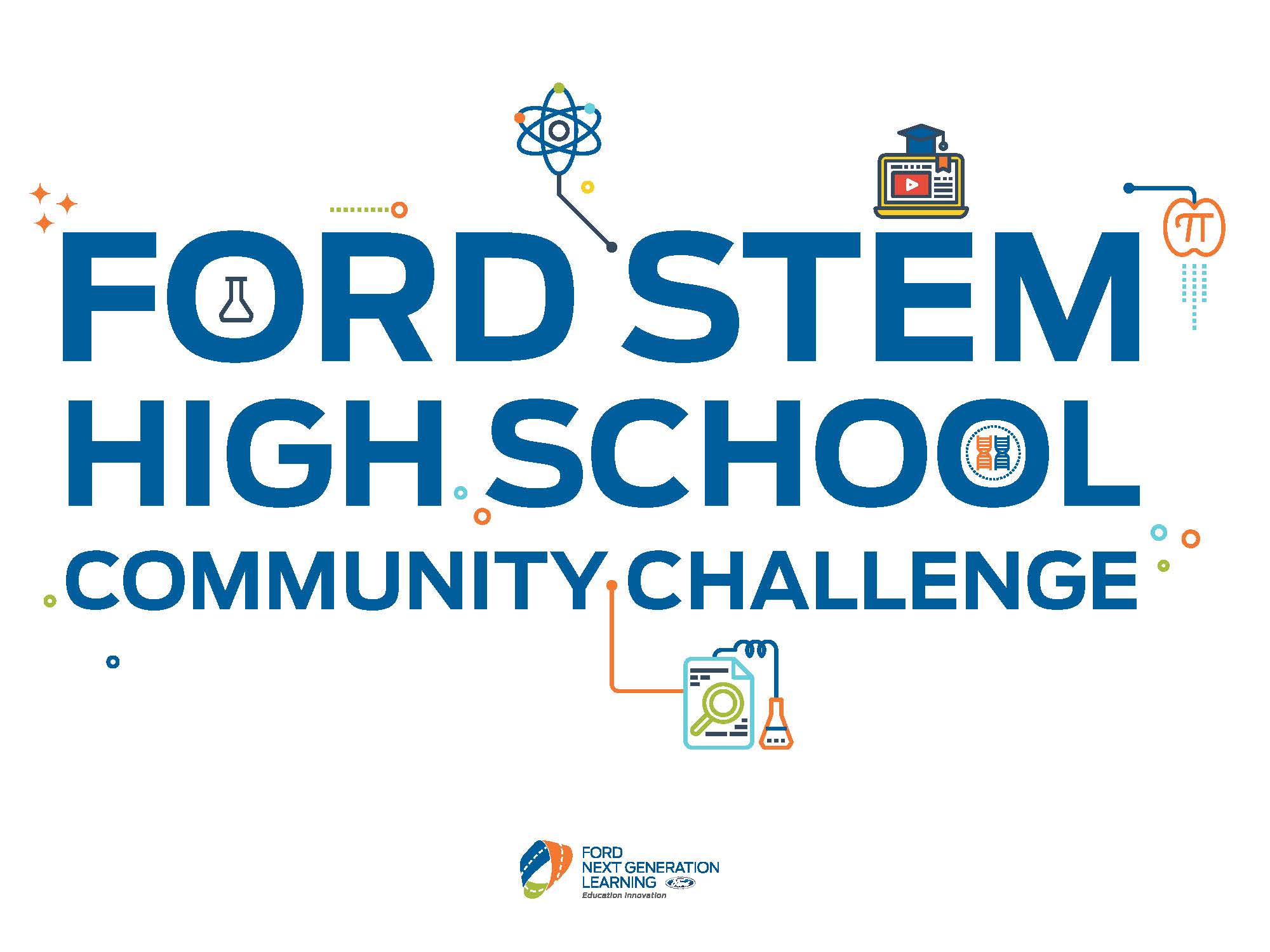 The problem with hiring the best and the brightest minds and having them work together on a task is that groups of people can become single minded. The older and more entrenched we get in our ideas, the the more homogeneous are circles are, and the harder it is for us to use our creativity to view challenges through a different lens.
Ford Next Generation Learning and the Ford STEAM (Science, Technology, Engineering, Arts, and Math) Program have partnered to encourage young scientists and engineers to think differently about the issues and challenges that come with incorporating increasingly more advanced technology into our everyday lives by injecting design and creativity into the innovation process.
The result? Young minds, unencumbered with our notions of can't and won't, will be able to see new problems, and new ways of solving them
The Ford STEM High School Community Challenge is providing $50,000 worth of grants to six different high schools.
This program, based on the Ford College Community Challenge, stresses the need for student leadership in exploring these real-life issues.
"Innovation and sustainability are two essential elements that will help strengthen communities and improve the quality of life for the people who call them home," said Mike Schmidt, director, Education and Global Community Development, Ford Motor Company Fund. "Through creative initiatives like the Ford STEM High School Community Challenge, we hope to encourage innovative approaches to learning that spark student interest and imagination."
The first prize project, which was awarded $20,000 from Ford, is pretty impressive. The kids from Whites Creek High School in Nashville, TN will take a Ford F-Series truck and a tractor, and convert them both to run on hydrogen fuel. This includes building a hydrogen processing facility that runs on solar power. While I may have had friends with this kind of ambition and intelligence in high school, I can say for certain that this would have been right over my head.
The other five projects, which were awarded between $5,000 and $10,000, all aim to bring STEM expertise to their communities.
Three projects bring IT knowledge to young community members, including a free community IT engagement center, a hack-a-thon for underserved youth, and a school bus converted into a mobile learning lab.
Another group of students will bring more affordable power to Rockford, IL by developing and placing solar-powered charging stations throughout the city.
My favorite project, though, comes from Harlingen, TX, where the kids at Harlingen High School will outfit drones to battle the wild mosquito population. This project is the perfect example of why the creativity that comes from children should be encouraged and guided — no adult would imagine the solution to too many mosquitoes would be to kill them with drones, unless they were writing a bad 80's thriller film.
Plus I'm excited to see the battles on YouTube. It just sounds fun. For more details on the projects and information on the program, visit the Ford STEM Community Challenge website.