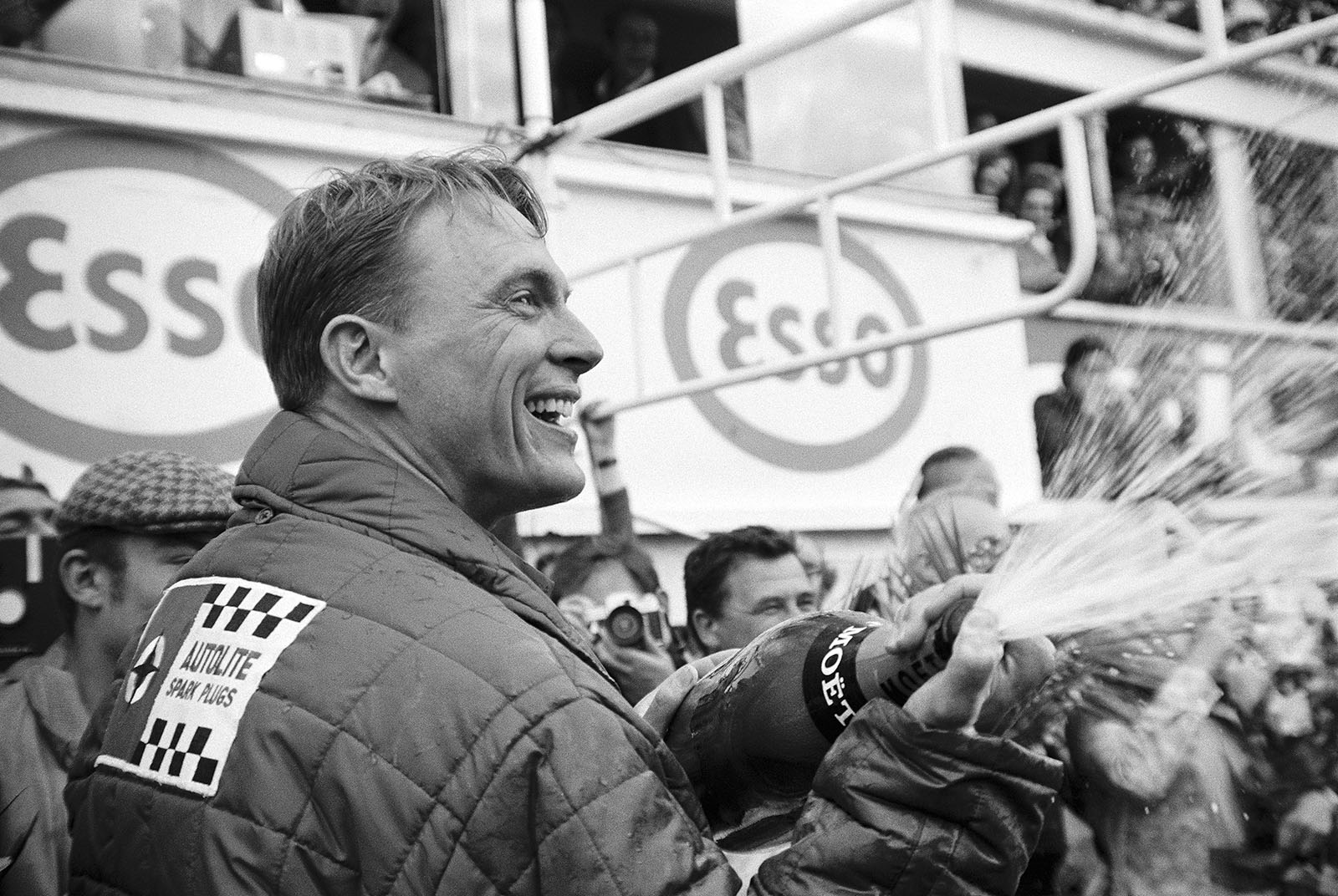 There are a few names in American racing that echo throughout history. Shaw, Cunningham, Foyt, Unser, Earnhardt, and more. But one is so revered, it is almost spoken in awe among true racing aficionados: Gurney.
Daniel Sexton Gurney was born in 1938, he got caught up in the car culture of the 1950s and began building cars and racing in his hometown of Riverside California. After a stint in Korea, as a military mechanic, his racing career really took off and it wasn't long before he was racing in the highest levels in Europe, scoring a victory in 1962 for Porsche in the French Grand Prix.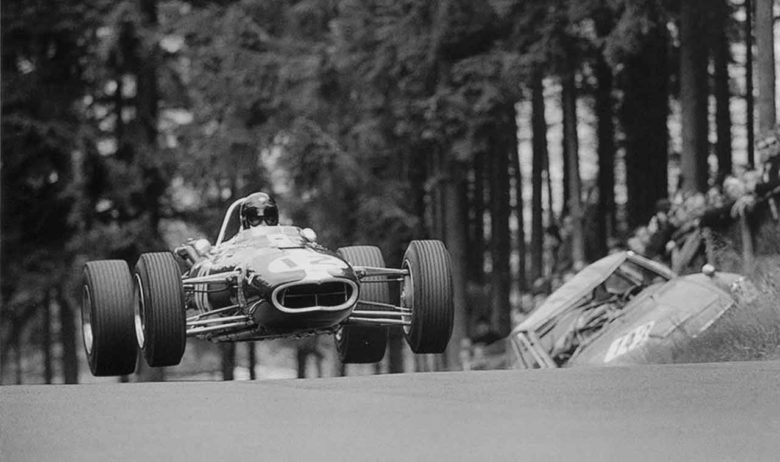 In 1967, Gurney also invented another important racing tradition when he sprayed champagne on the crowd from the winner's podium after finishing first at Le Mans.
But Gurney was more than just a driver. He was an engineer of the highest order eventually designing and building some of the fastest and most beautiful cars of their time. His company, All-American Racers, produced cars for several series, under the Eagle name.
The Petersen Museum in Los Angeles is honoring this legacy with an exhibition of Gurney's cars called, "The Eagles Have Landed: Dan Gurney's All American Racers." The exhibit opens on January 28th and will include 12 total vehicles including the 1967 Gurney Eagle Weslake which won at Spa, the 1968 Gurney Eagle McLaren aka "McLeagle," the 1993 Toyota Eagle IMSA GTP, and the final 1999 Gurney Eagle Indy car. Ten of the vehicles will be on display in the Nearburg Gallery, and two – the 1968 Gurney Eagle Rislone Special #2 and the 1972 Gurney Olsonite Eagle #3 – will be on display in the museum's lobby. The exhibit will also include a number of items including the famous Moet Champagne Bottle sprayed by Gurney after winning the 1967 Le Mans race. "Dan Gurney has had an incredible impact on the sport of auto racing and the Petersen is honored to be able to showcase some of his cars along with other racing memorabilia," said Terry Karges, Executive Director of the Petersen. "This is a fantastic opportunity to expose a whole new group of people to Dan's incredible life and career."
The Petersen Museum is located at 6060 Wilshire Boulevard in Los Angeles. Admission prices are $15 for general admission adults, $12 for seniors and students with ID, $7 for children ages 3 to 12.