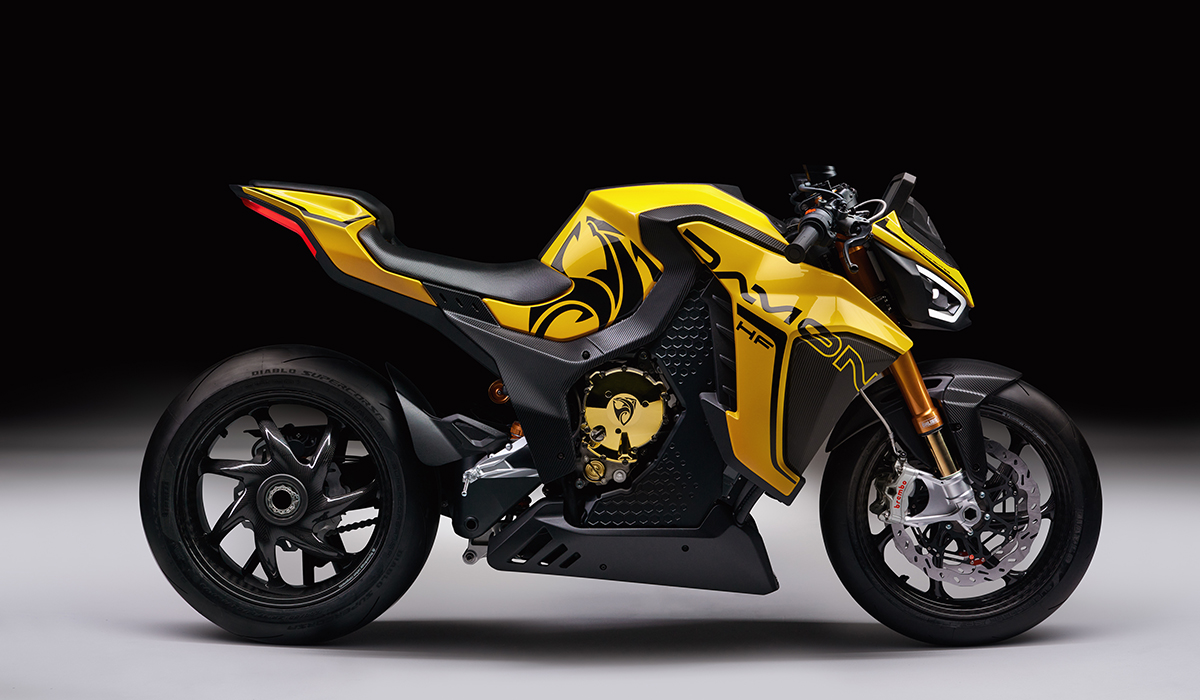 In an age when the electric vehicle is becoming ever more popular and present on North American roads, Damon Motorcycles ups the ante and unveils their newest electric motorcycle, the HyperFighter.
The HyperFighter is a raw, muscular-silhouetted, electrifying streetfighter-style motorcycle built for the newer generation of urban riders. The company recently introduced the HyperFighter Colossus motorcycle, as well as a future model, HyperFighter Unlimited, available in two power options.
"Forget what you know about traditional streetfighters. Just as HyperSport has done to the sportbike segment, the HyperFighter stands to disrupt the streetfighter category with groundbreaking technology not found on any other bikes," said Jay Giraud, co-founder & CEO, Damon Motors.
The HyperFighter is derived from Damon's first multi-award-winning bike, HyperSport, and is built upon the company's groundbreaking HyperDrive™ technology. HyperDrive™ is the world's first monocoque-constructed, 100 percent electric, multi-variant powertrain. The HyperDrive™ received a CES 2022 Innovation Award at this year's CES Show in Las Vegas.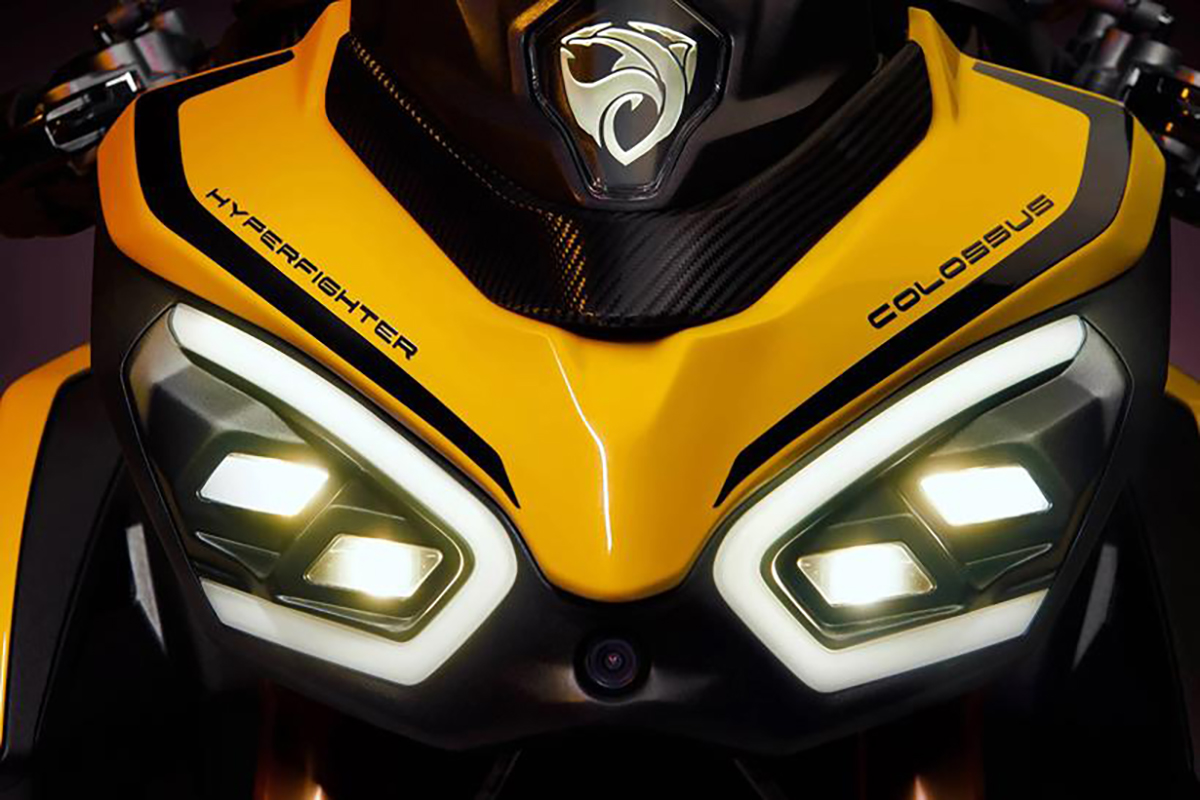 "The HyperFighter is a stripped-down demon of a bike that is not for the faint of heart," noted Giraud. "We're excited to give the naked sports bike fanatic everything they want, and with HyperDrive serving as the nucleus, Damon can continue to innovate and rapidly scale to bring the world's most electrifying motorcycles to market."
In addition to being equipped with HyperDrive™, all HyperFighter motorcycles feature Damon's proprietary CoPilot feature; a 360˚ advanced warning system that uses radar, cameras, and non-visual sensors to track the speed, direction, and velocity of up to 64 moving objects around the motorcycle for unparalleled situational awareness.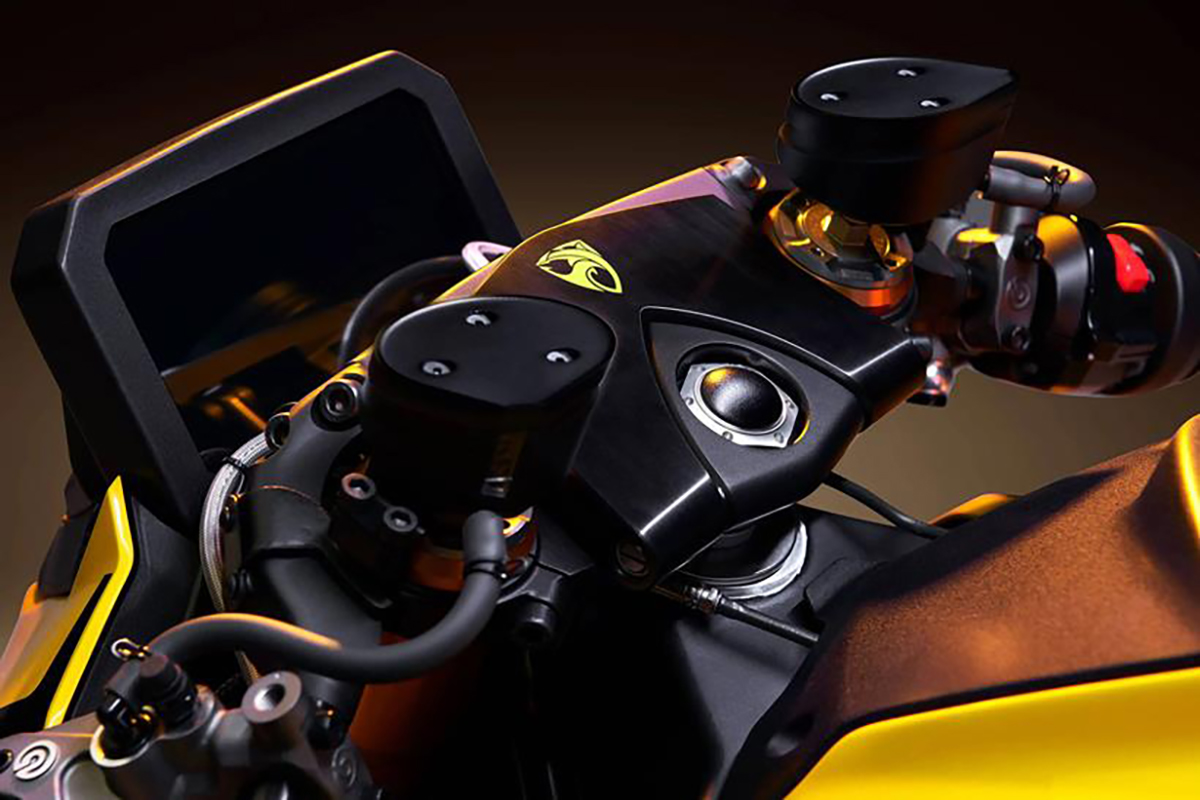 Along with CoPilot, the HyperFighter will also feature Shift. The patented electronic ergonomics that allows riders totransform their riding position with adjustable handlebar position and a retractable windscreen to dramatically reduce wind resistance and increase long range comfort, all at the push of a button while in motion.
As with other Damon motorcycles, the HyperFighter will allow buyers to customize their bike and design their ride with HyperFighter Unlimited customizable bodykits and graphic packages. Whether someone is a commuter, track or stunt rider, there are options for each rider to create his or her own unique bike. Online configurator will be available later in the first quarter of 2022.
"HyperFighter pays homage to the streetfighters of yesterday while looking to the future with unparalleled safety and performance that Damon is known around the world for," said Derek Dorresteyn, Chief Technology Officer, Damon Motors. "We've built an incredible, technologically-advanced motorcycle that will appeal to both long-time streetfighter enthusiasts and new riders."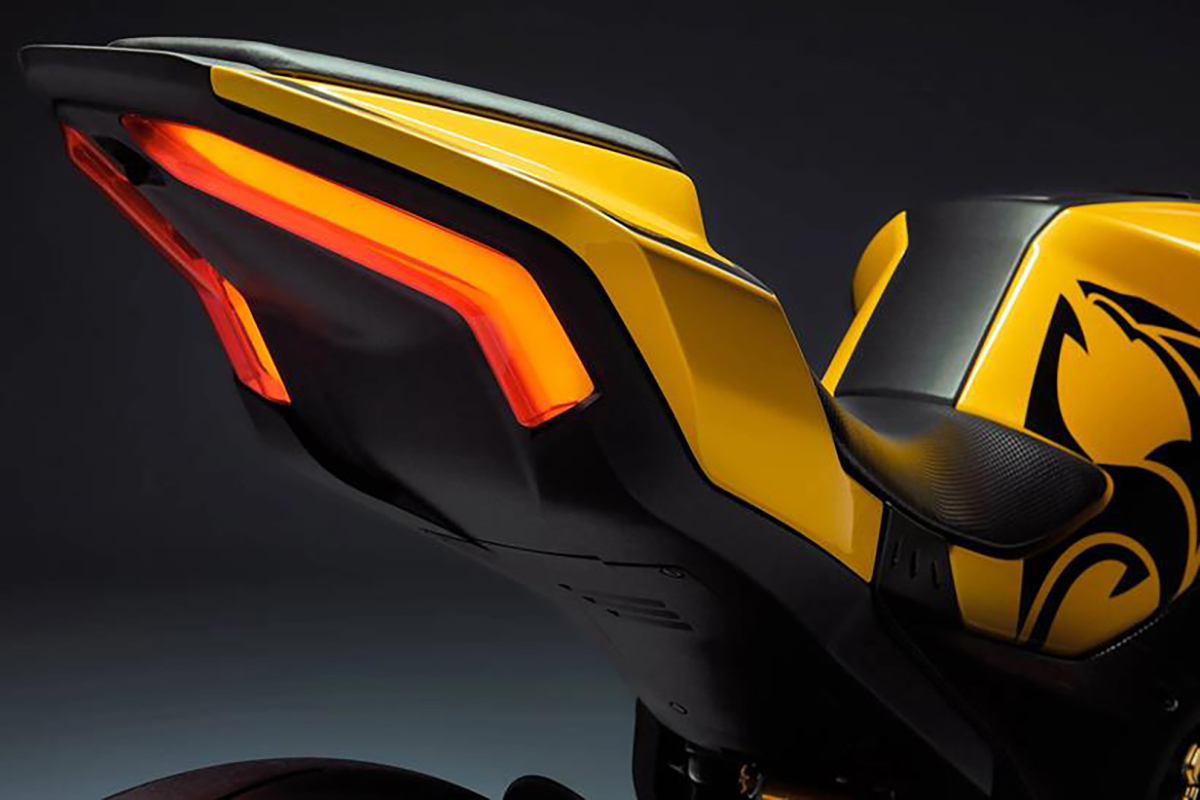 The HyperFighter will be available in 3 different configurations, Colossus, Unlimited 20 or Unlimited 15, and price points starting at $19,000 or approximately $264 per month. All 3 versions will go on sale later in 2022 and Damon is taking fully refundable deposits today at www.Damon.com.
We hope to get a chance to throw a leg over a HyperFighter in the coming months. We'll provide an update and riding impressions once that happens.