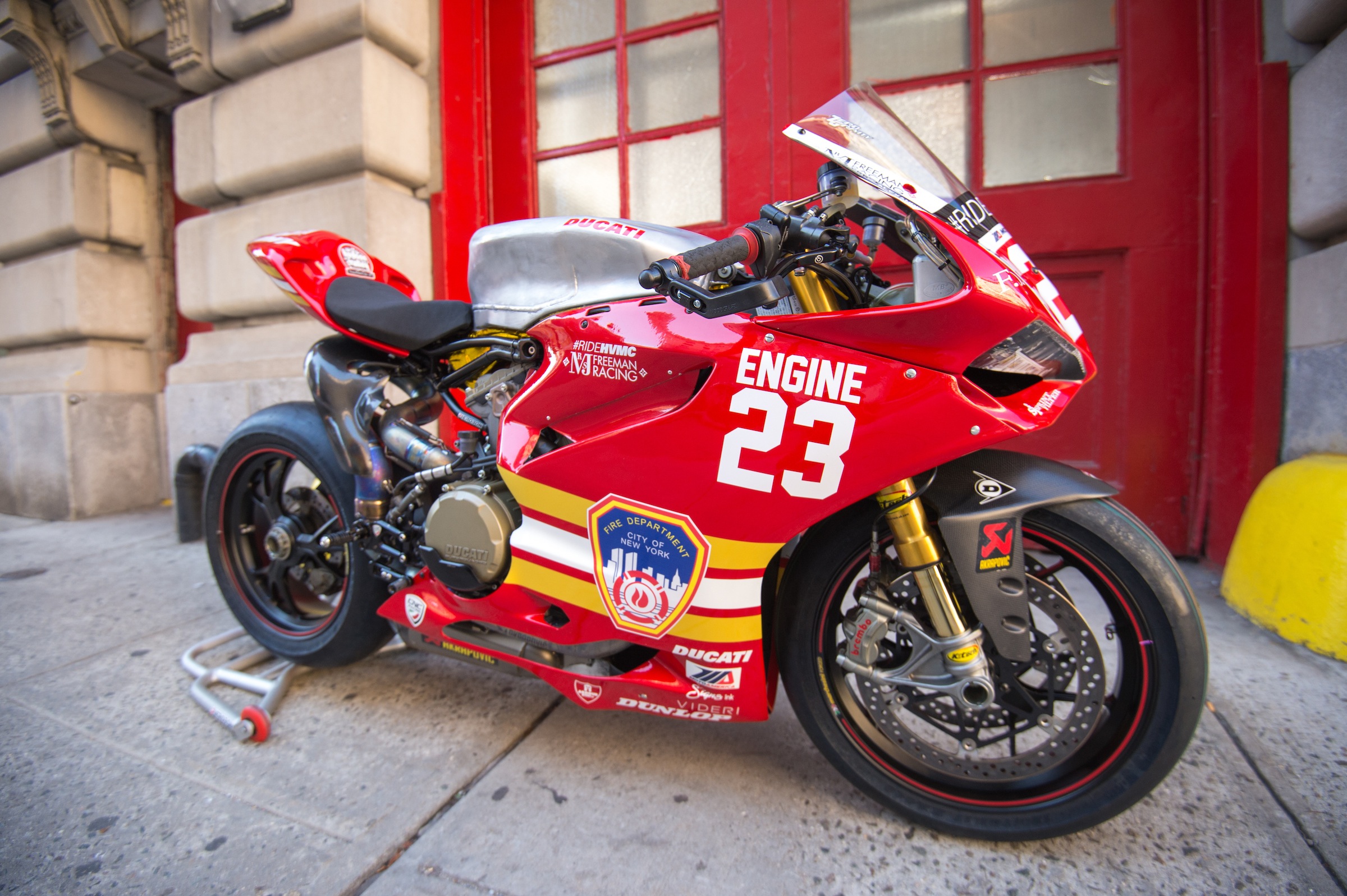 We all remember where we were on 9/11. It was a terrible day that changed our experience in this country. But we also met some heroes that day: people who, when faced with our greatest fears, ran into the thick of it to help.
New York City's police and firefighters helped to restore our optimism that day, our faith that we could come together and rise above the hate that defined 9/11/2001.
They deserve thanks, and a lot more.
One MotoAmerica racer has found his own way to commemorate the heroism of the New York Fire Department on 9/11 — he's decked out his Ducati, helmet and suit with custom artwork inspired by FDNY.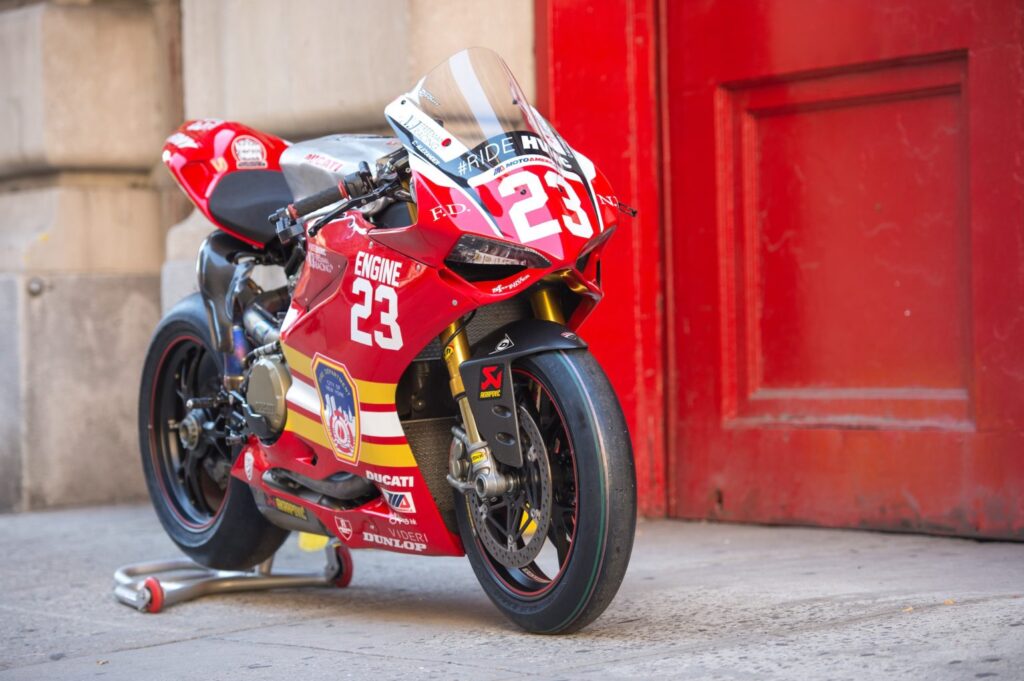 But for Corey Alexander and the #RideHVMC Freeman Racing Ducati team, it may have hit even closer to home. They're based in Westchester, NY.
And home and family matter to #RideHVMC. Hudson Valley Motorcycles, the shop behind the team, is as family run as it gets. A photo right on top of their site features three generations of family owners and employees. The youngest employee in the photo? Corey Alexander.
This is Corey's first year racing 1000CC bikes. While he hasn't been on a podium yet in 1000CC races, he's an AMA 600CC Supersport champion, and at just 22 years old, has plenty of time to grow into his role as the leader and lone driver for #RideHVMC's Ducati team.
Corey and #RideHVMC are looking at this race as a home game.
The Yamaha Superbike Challenge of New Jersey is the final event of the MotoAmerica racing season. Four different classes of bikes will rip around the 2.25 mile Thunderbolt Raceway, first on September 9, then again on the 11th.
The location across the river and just 100 miles down the New Jersey turnpike from the World Trade Center make it the perfect place to pay tribute to the firefighters who rushed toward danger that day. If you'd like to do more than pay tribute, however, you can donate to the FDNY Foundation which among other things, helps those still suffering from the effects of that tragic day. We did, because 15 years later, we're still grateful.