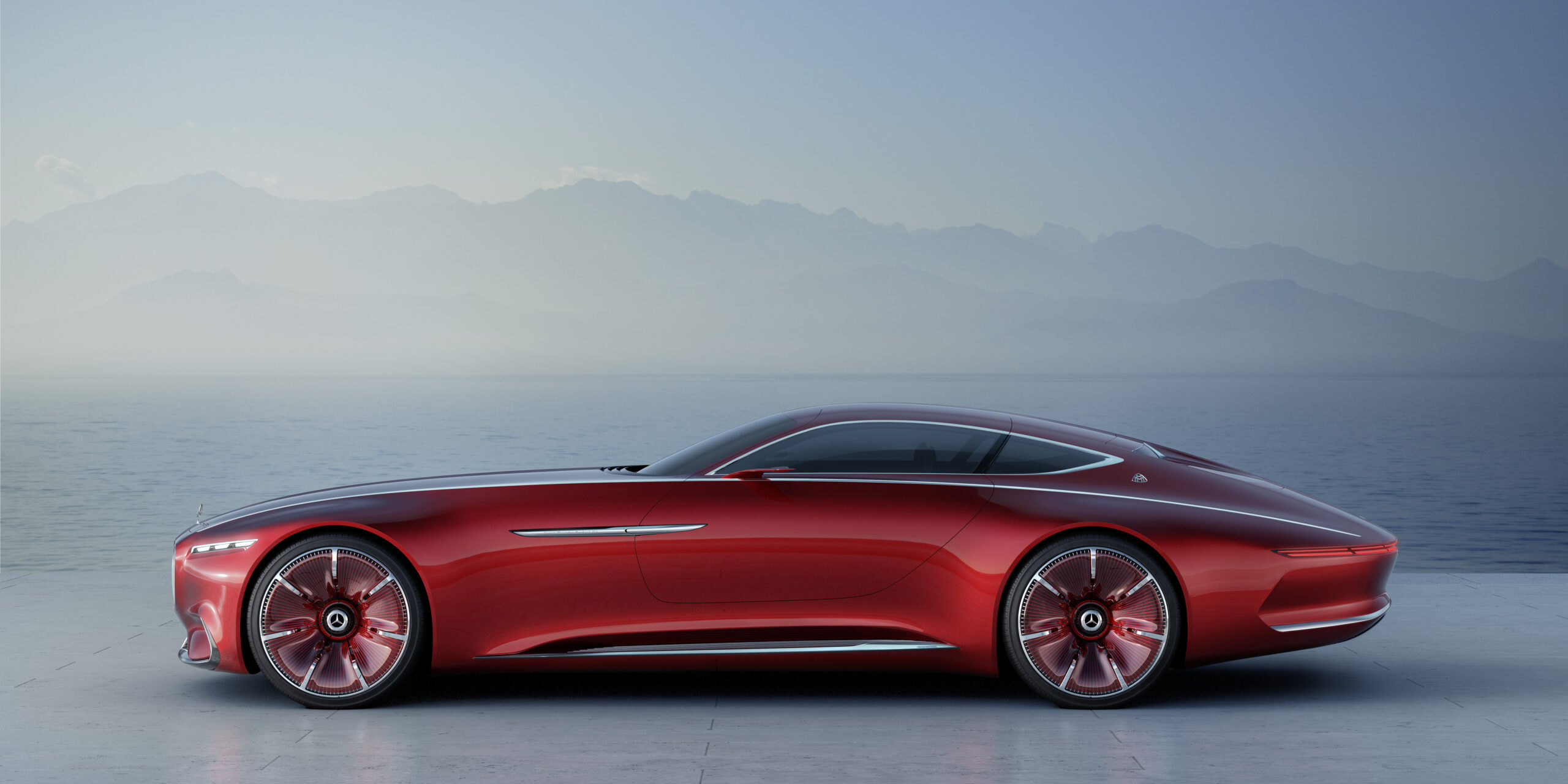 The concept lawn at the Pebble Beach Concours d'Elegance is basically the Oscars red carpet for cars. It's where all luxury manufacturers come to show off what they believe the future will look like. And this year they didn't disappoint. Mercedes and Cadillac went big, with concepts that stunned the crowds. Others like McLaren, BMW and Aston Martin brought out what are sure to be their latest productions cars, while Infiniti, Bugatti, and Acura showcased concepts they'd unveiled at the auto shows in L.A., Geneva and Detroit.
What's special here is this is the one place where all these concepts hang out for a few hours looking gorgeous while everyone takes pictures of them.
And what's the most important click you make the morning after the Oscars? The best-dressed list.
Here's ours.
Mercedes Maybach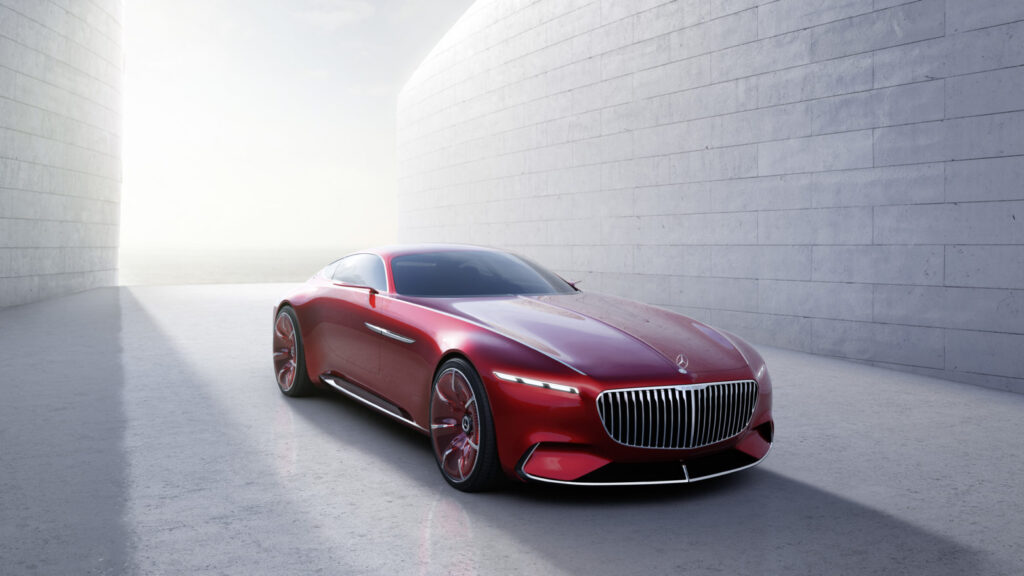 The Mercedes Maybach 6 is at the top of everyone's list.
The long, sleek hood, elegantly transitions to the bulging body of the cab, before pinching back into a boattail rear. The proportions and styling are unmistakably classic, but still powerful and muscular. It's actually really hard to tear your eyes away from.
The pinstripe grill and gullwing doors compliment the looks, as do the 24-inch (yes you read that right) wheels. These monster wheels are fit with a transparent panel in the car color, allowing you to see the spokes rotate behind.
Let's talk about the interiors, though, because the inside is freaking crazy looking. If we didn't know better we'd honestly guess the concept was the escape pod set for the new Star Trek movie. There's even a tiny warp core in there!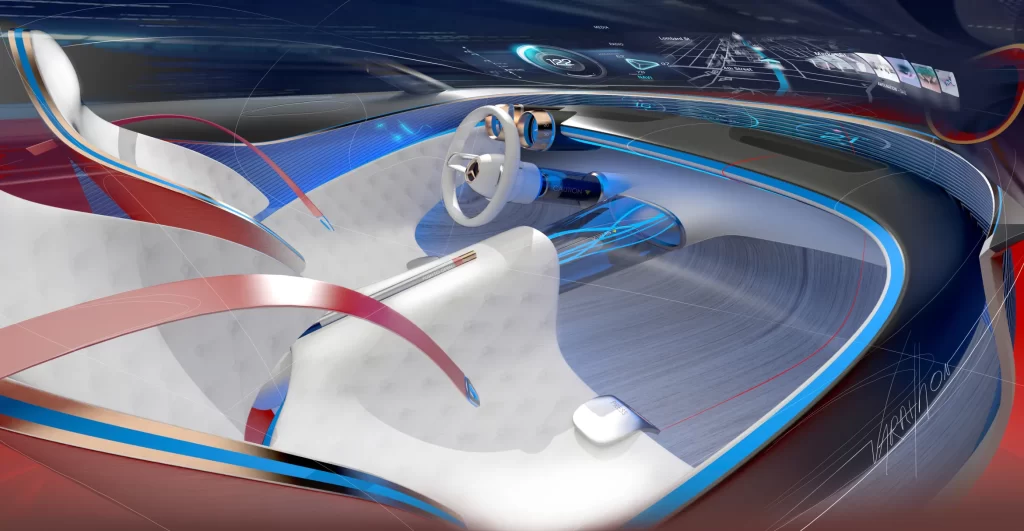 White leather and elm pay homage to a classic yacht feel, but those displays are all futuristic. Trim at the bottom of the windshield projects seat information, maps, and menu content. Both the driver and the passenger can customize their display using touch control and (again, this is real) gestures.
The unexpected interior somehow works, reminding us that while classic design is always appreciated, Mercedes is a modern company.
Speaking of modern, what brilliant piece of engineering comes under that giant hood?
It's two matching … pieces of luggage! The Maybach 6 is designed as an electric vehicle. Mercedes promises sports car performance with a 200 mile range on the Maybach 6, which is relatively standard. The quick charge feature seems pretty special, though.
In just five minutes the Maybach 6 can pick up an additional 62 miles of battery. No power station around? Don't worry. You can charge your electric Maybach wirelessly via an electromagnetic field.
The future is here, and it really does look like the Starship Enterprise.
Cadillac Escala
Sure, it's a Caddy, but unlike other cars on this list it's actually a production concept. It's luxury you could maybe one day aspire to own.
If it's ever made, that is. Cadillac does have a history of teasing us with big V8 concepts and then leaving us hanging. Can you say Elmiraj?
But there's something about this one we believe.
The Cadillac Escala — Spanish for "scale" — is designed to be one step larger, and more elegant, than the CT6. The Escala is built on the same sophisticated architecture as the CT6, but adds six extra inches of length.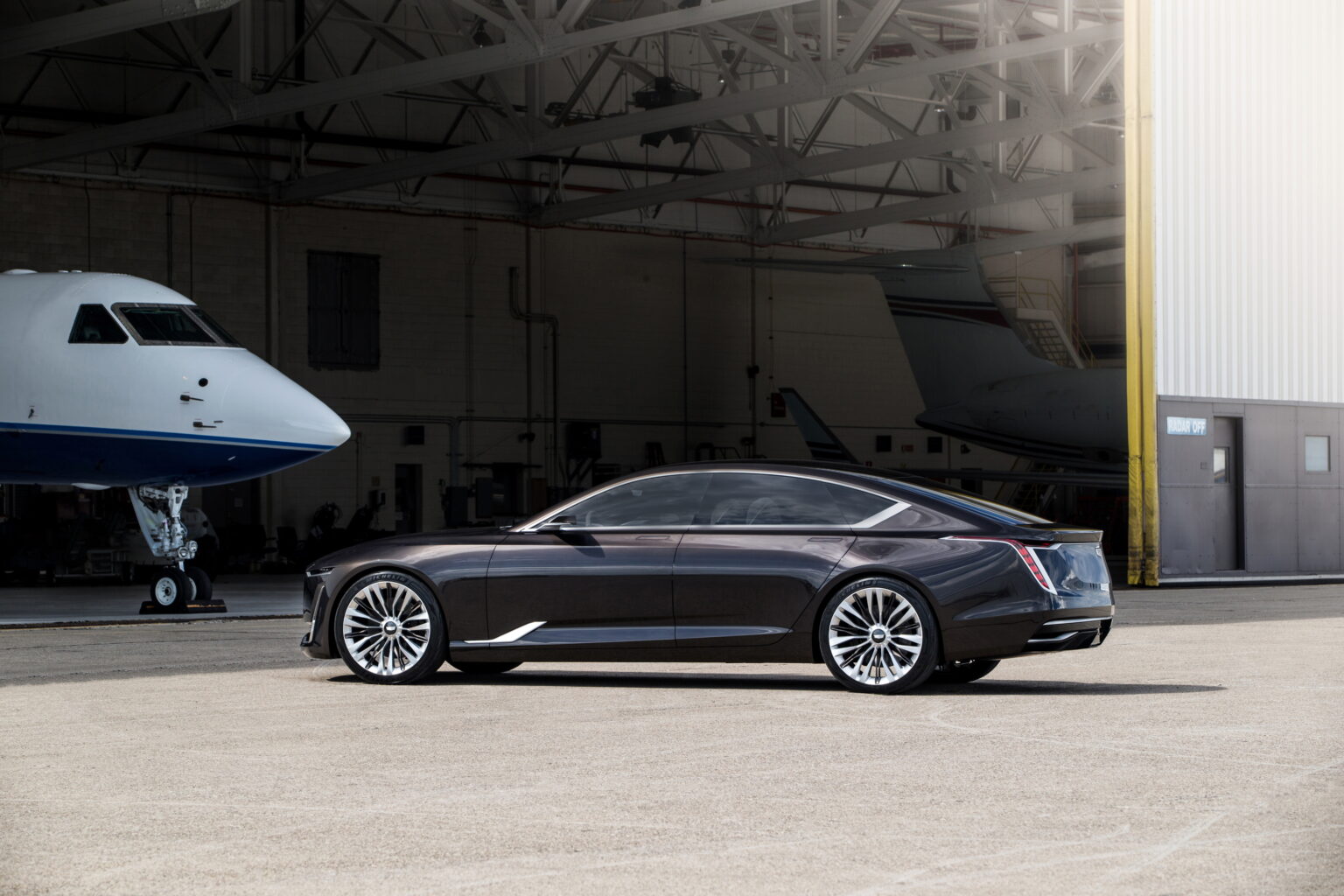 What to do with that extra space? How about pop in a 4.2-liter twin-turbo V8. Cadillac's prototype V8 uses Active Fuel Management technology, which enables 4-cylinder operation to save on gas when all 8 are just not needed.
The signature Cadillac front lights are there, but slimmed down. Organic Light Emitting Diode lighting elements are made thinner, and set deeper into the car. Cadillac calls the look "sinister," and we kind of agree.
Overall, the Escala really looks like a Cadillac. It would fit seamlessly in their line, and we're hoping to hear some good news soon.
McLaren 570GT MSO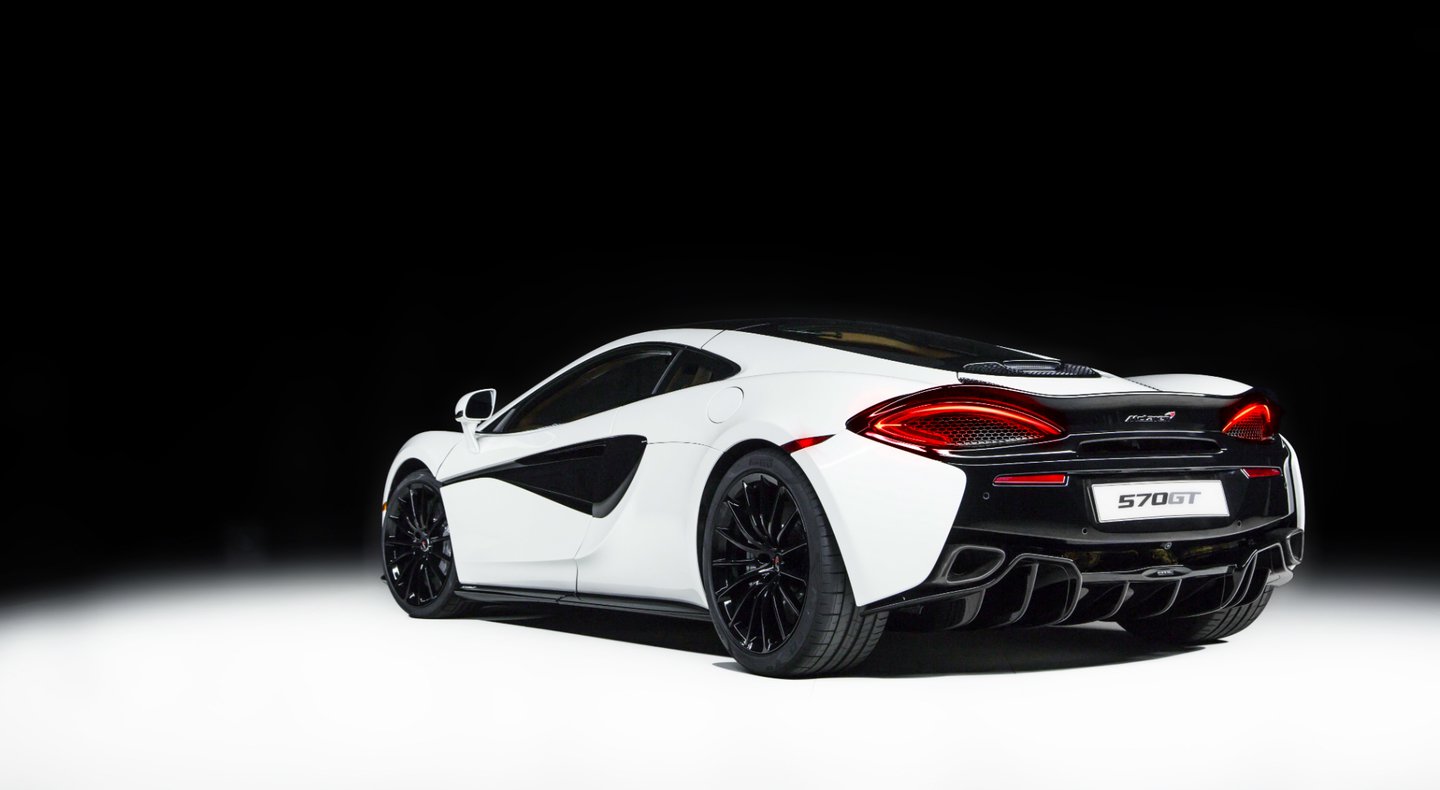 "Wait," we can hear you screaming, "The 570GT isn't new!"
Well, you're right, but if you know that you also probably know about McLaren Special Operations.
If that sounds like something out of a James Bond movie, it's because it sort of is. If you were looking to spend more than just the cost over your average hypercar, you'd send your spanking new McLaren over to MSO.
They offer state of the art customizations, designed specifically for your model. You can pick and choose what you'd like done, meaning you can essentially design your own McLaren. And here I am thinking that my Phish bumper stickers make my car "mine."
This 570GT acted as a model for new features by the engineers over at MSO, and two new features are particularly worth talking about.
First they've redesigned the exhaust. Made from titanium, it's 30 percent lighter than standard stainless steel, and according to McLaren is produces "a progressively richer and more characterful tone" to tickle your ears. The heat shields, which are visible, will also change blue and purple as the car heats and cools.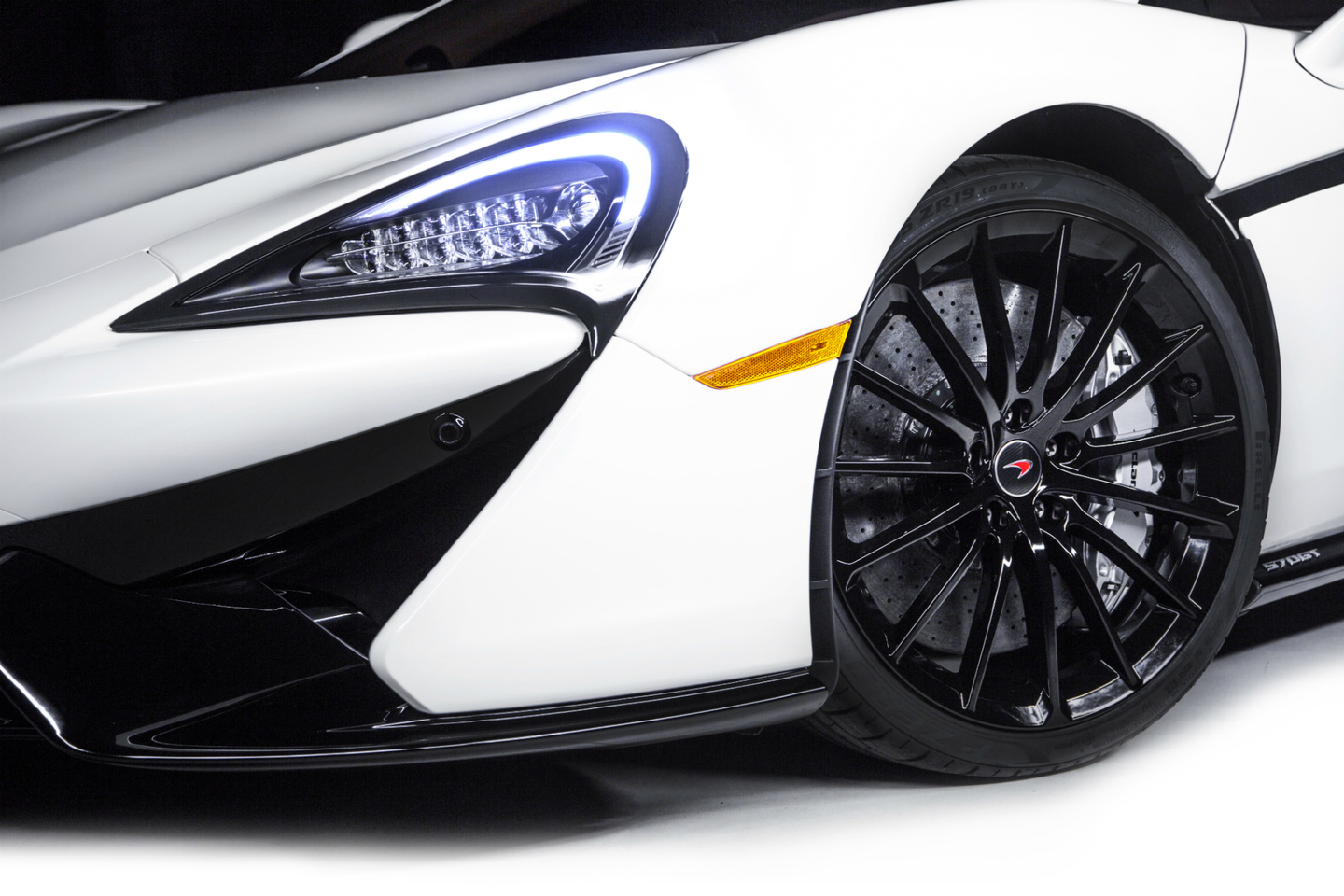 Then there's the Electro-Chromic Roof. Which sounds like sci-fi? Or witchcraft and wizardry? I can't figure out which.
The standard glass roof is fit with another two layers, one for UV protection, and another electro-chromic interlayer. The layer can be adjusted to five different tint settings, blocking sun rays and the heat, and providing owners with privacy.
The white black and tan McLaren 570GT MSO only demonstrated a few tweaks, but they were pretty impressive ones.
Aston Martin Vanquish Zagato Volante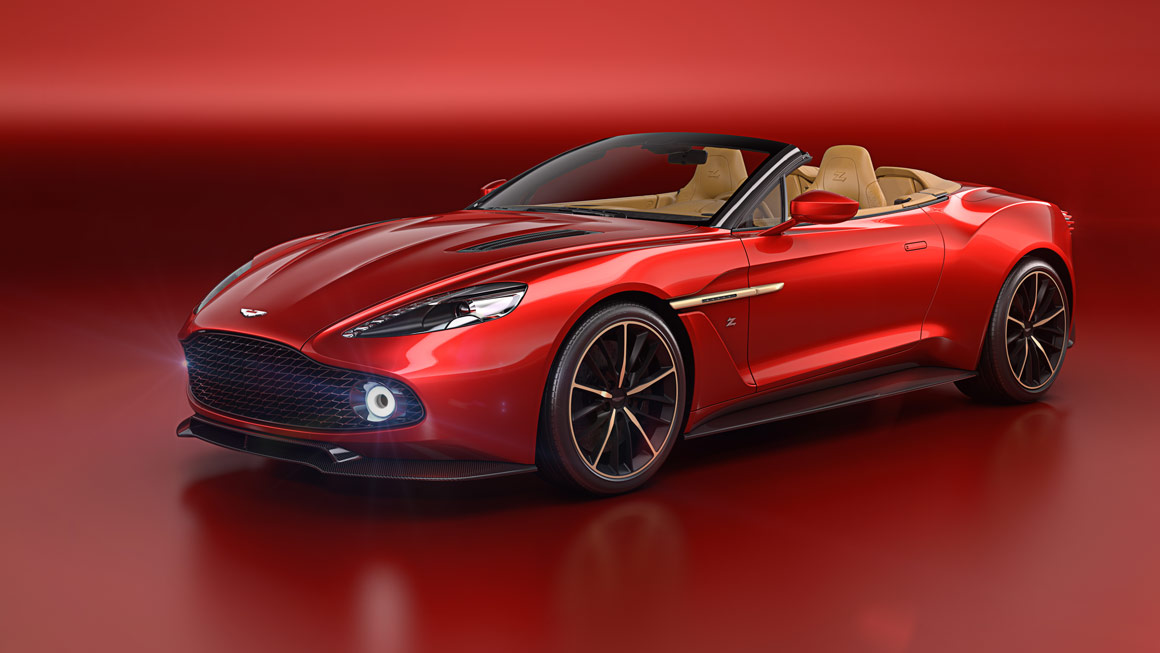 Speaking of small tweaks for big impact, remember Aston Martin Vanquish Zagato we wrote about earlier this year?
Well it took it's top off last weekend, and now we're even more in love.
Everything else about the two Zagatos (Zagati?), from the carbon fiber paneling to the 592 horsepower V12, is pretty much the same. That includes the high price tag and limited production run.
Like the Vanquish Zagato, there will only be 99 of the Vanquish Zagato Volante.
BMW turns back the clock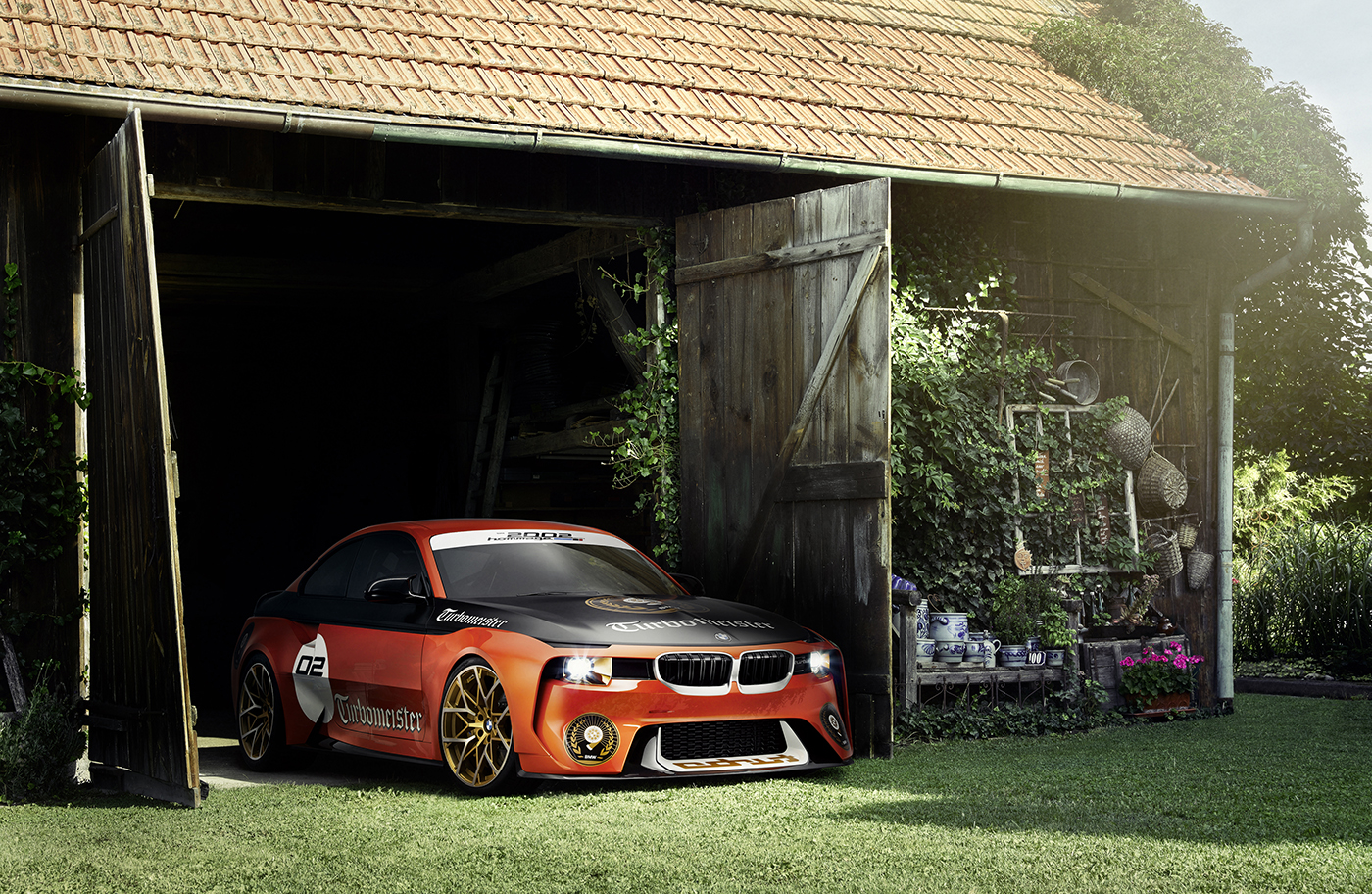 In honor of its company's centenary and 40th year in North America, BMW took a different approach this year, basing a concept on one of the most beloved cars in its past, the 1973 the BMW 2002 turbo. The BMW 2002 Hommage combines the best of old and new. It's based on the new M2 which we love so much, but applies a front fascia design that is much more upright with a large apron, recalling the classic kidney grille of days gone by. It also has exaggerated fender flares which the original 2002 turbo needed to accommodate its larger wheels and wider track.
The 20-inch wheels are made from a lightweight aluminum alloy but are styled based on a classic racing design. The gold coloring of both the wheels and the headlights also hints at the 50th – yes, golden – anniversary of the 2002. And the Turbomeister's colors? Karim Habib, Head of Design BMW Automobiles explained, "With its iconic orange/black paintwork, the car has a color scheme and livery synonymous in the minds of many motor sport fans with the triumphs of the 1970s.'
The BMW 2002 Hommage proves that you can move forward by looking back!