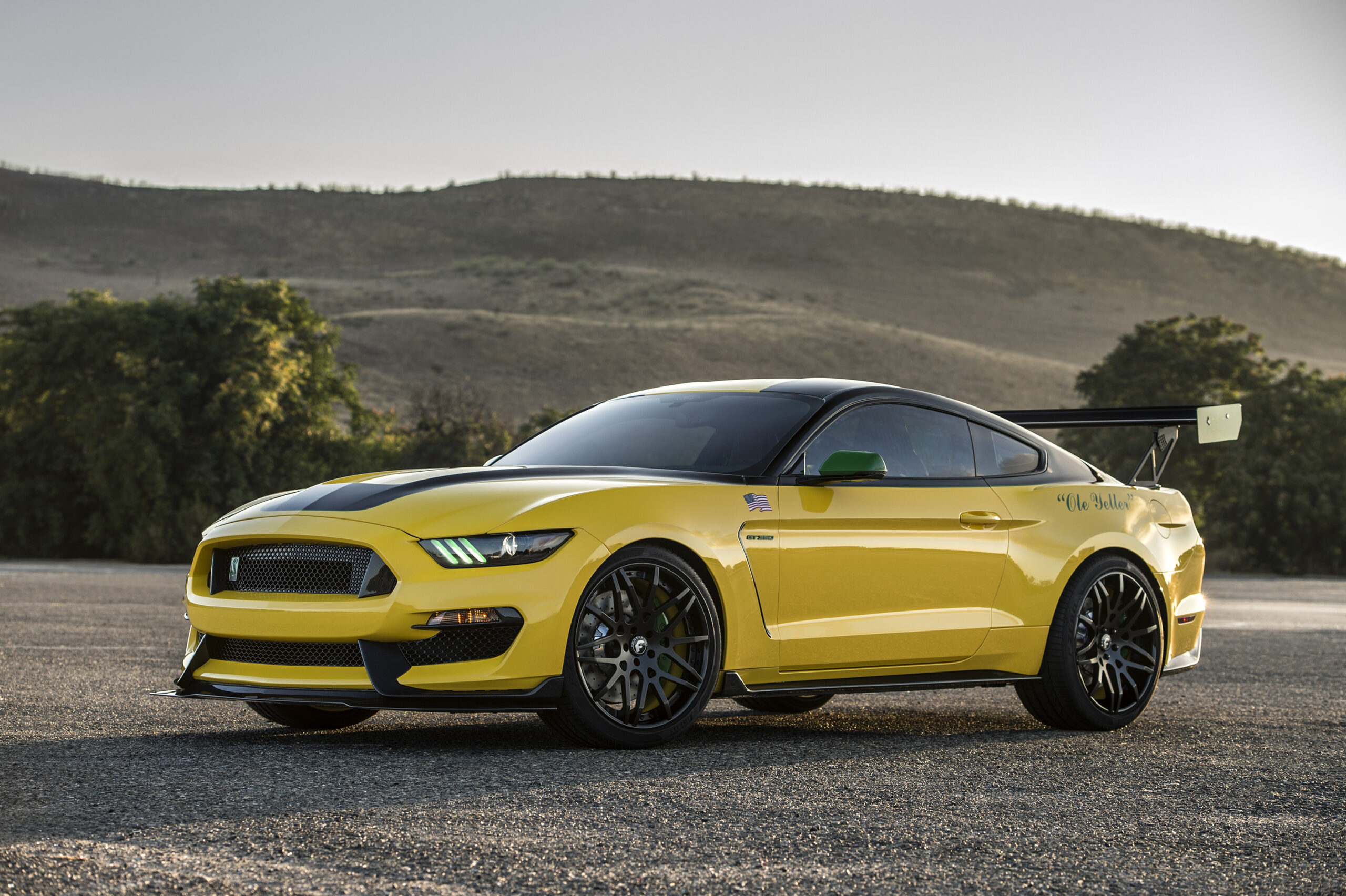 What do you get when you combine Shelby design and race-proven engineering with a Ford Mustang? Exactly what you'd expect — one of the best handling track-ready street-legal, cars we've ever tested.
It's no surprise then that this special edition Ford Shelby GT350 Mustang sold for $295,000 at a charity auction last week in Oshkosh, Wisconsin.
That's right. This car was one of a kind, and it's too late to get your hands on it.
Trust me, we're bummed too.
This custom pony car was sold at the Gather of Eagles charity event on July 28, held during the Experimental Aircraft Association AirVenture. Proceeds from the auction help to fund the EAA's youth programs, which provide resources and education to more than 2 million young aviators.
The car was named and designed as a tribute to famed American test pilot Bob Hoover and his North American P-51D Mustang "Ole Yeller." You know those flyovers that captivate your boyfriend before Packer games? Those wouldn't exist without Bob Hoover.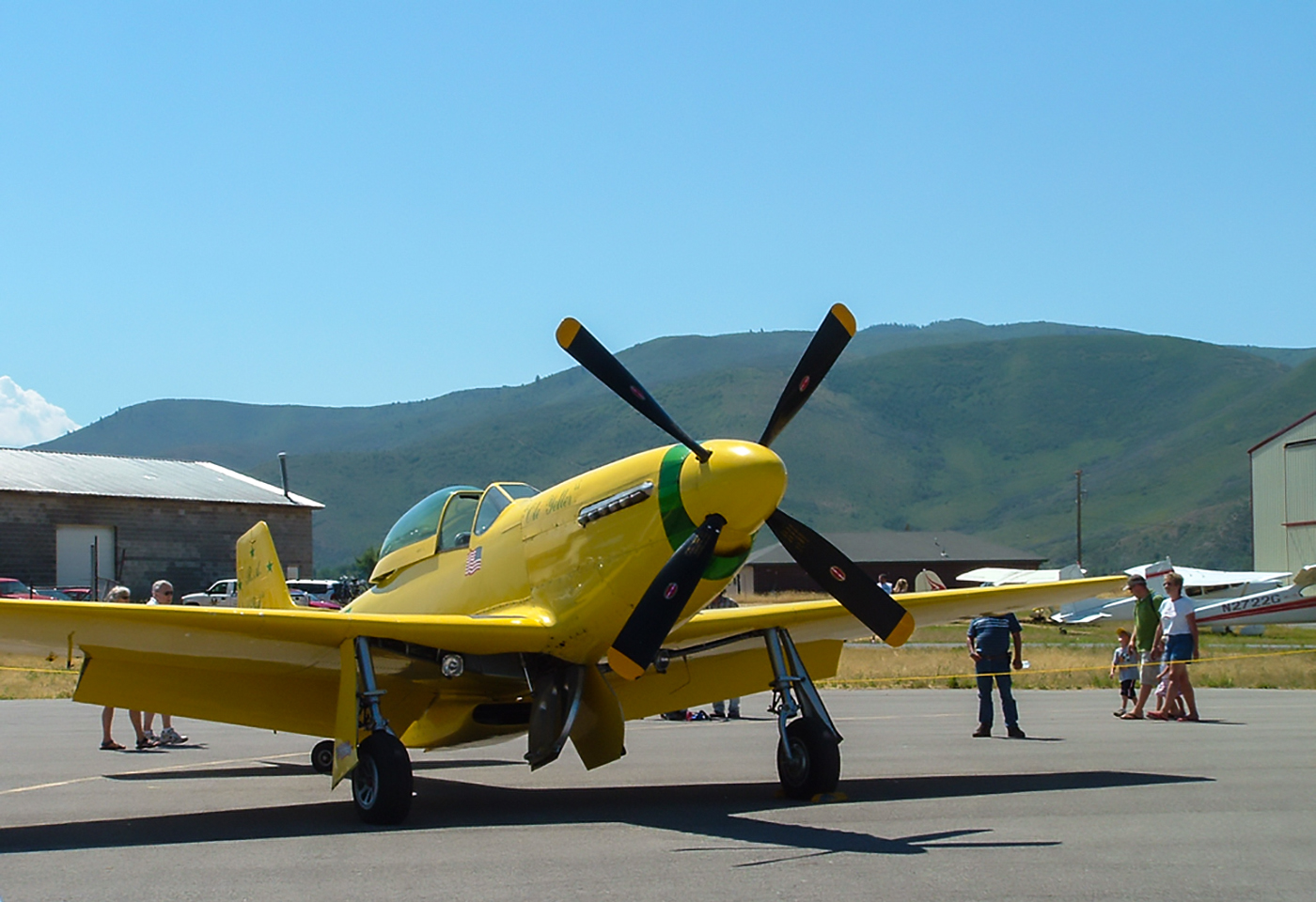 After being shot down and held prisoner during World War II for 16 months, Hoover managed to escape from a German prison camp by stealing a German plane. When he made his way back to the states, he impressed Chuck Yeager so much that Yeager named him as a backup pilot for tests of new warplanes.
After retiring to civilian life and teaching Korean pilots how to dive-bomb in his spare time (this guy was no joke), Hoover began flying North American P-51 Mustangs at airshows around the country. One of these planes would later be known as Ole Yeller; in 1985, this plane set the prop-plane record for coast-to-coast travel. A record that still exists today.
So this guy and this plane definitely deserve to have a badass Mustang created as a tribute. They get one.
"This year's one-of-a-kind Ford Mustang honors two aviation greats, the iconic and historic P-51D Mustang fighter plane, and highly decorated fighter pilot, test pilot and air show performer, Bob Hoover, who is referred to by many as one of the greatest pilots ever to have lived," said Edsel B. Ford II, a member of the Ford board of directors. "The Shelby GT350 Mustang, with its nimbleness, speed and aerodynamics, provided us with the perfect platform to create this tribute to the P-51D aircraft."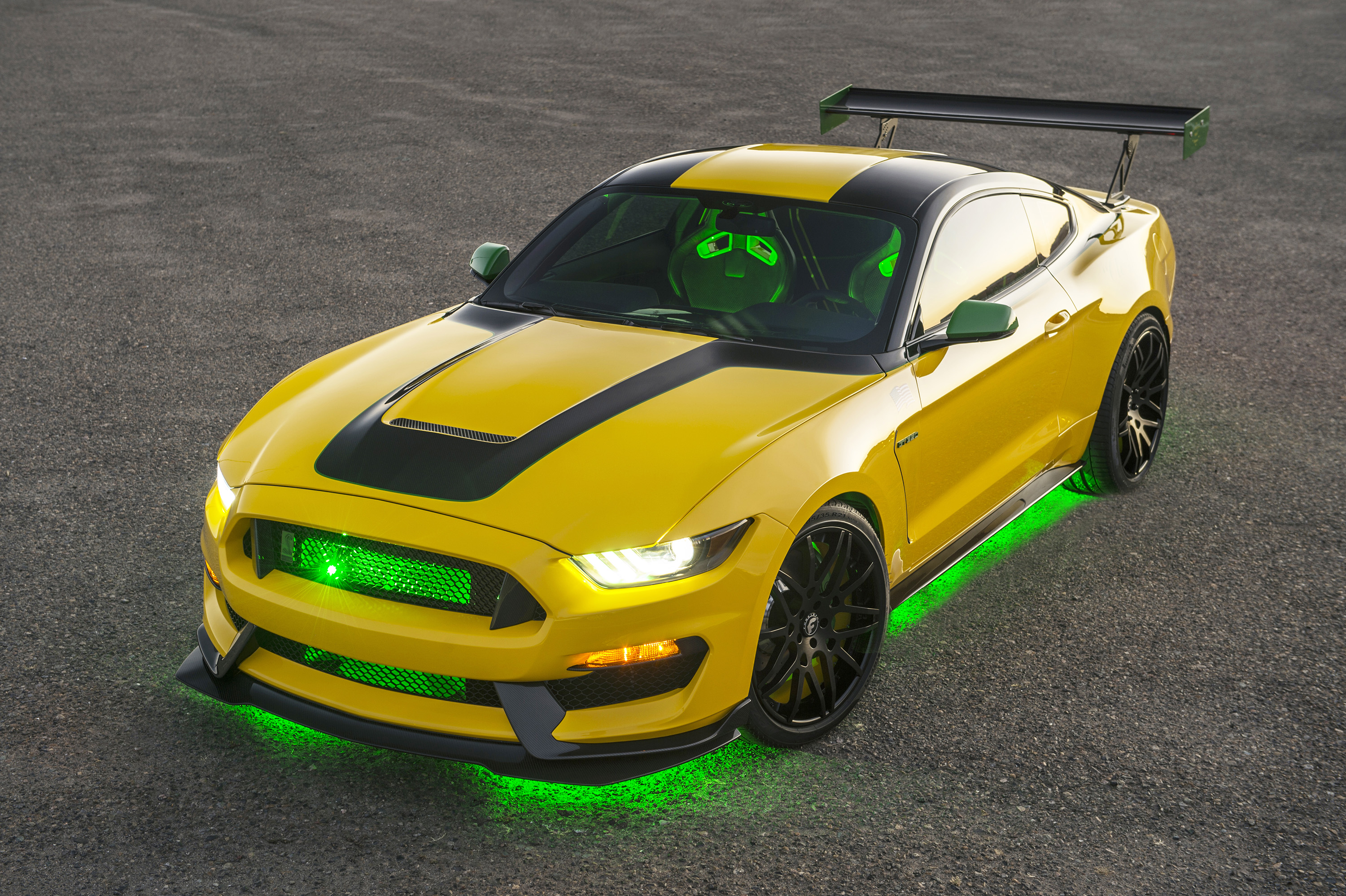 The yellow and black color scheme and classic Mustang styling make the car a spectacle. Specially designed seats, sill plates, floor mats and aviation themed logo make it feel unique. Luxurious. One-of-a-kind.
And it seems like the ostentatious green lighting is optional. But it's a good option to have, when you want to play Tron. And while the rear wing may be functional, it makes this feel a little too much like an '80s tuner Prelude for our taste.
This isn't just a sit-on-the-shelf collectable, however. You'll want to drive this Mustang.
The 5.2L Ti-VCT V8 engine with its Flat Plane Crank is the best-sounding American-made V8 engine and it makes a whopping 526 horsepower and 429 lb/ft of torque. If you can't drive a stick your SOL. It's available only with 6-speed manual transmission car and is a dream on the track. Our editor can attest to it. The lucky bastard got to drive one at Road America last fall.
This is Ford's 9th one-of-a-kind Mustang released for EAA auction, totaling more than $3 million in donations.
Knowing I'll never get to drive any of them, I'm just excited to see what they come out with next year.