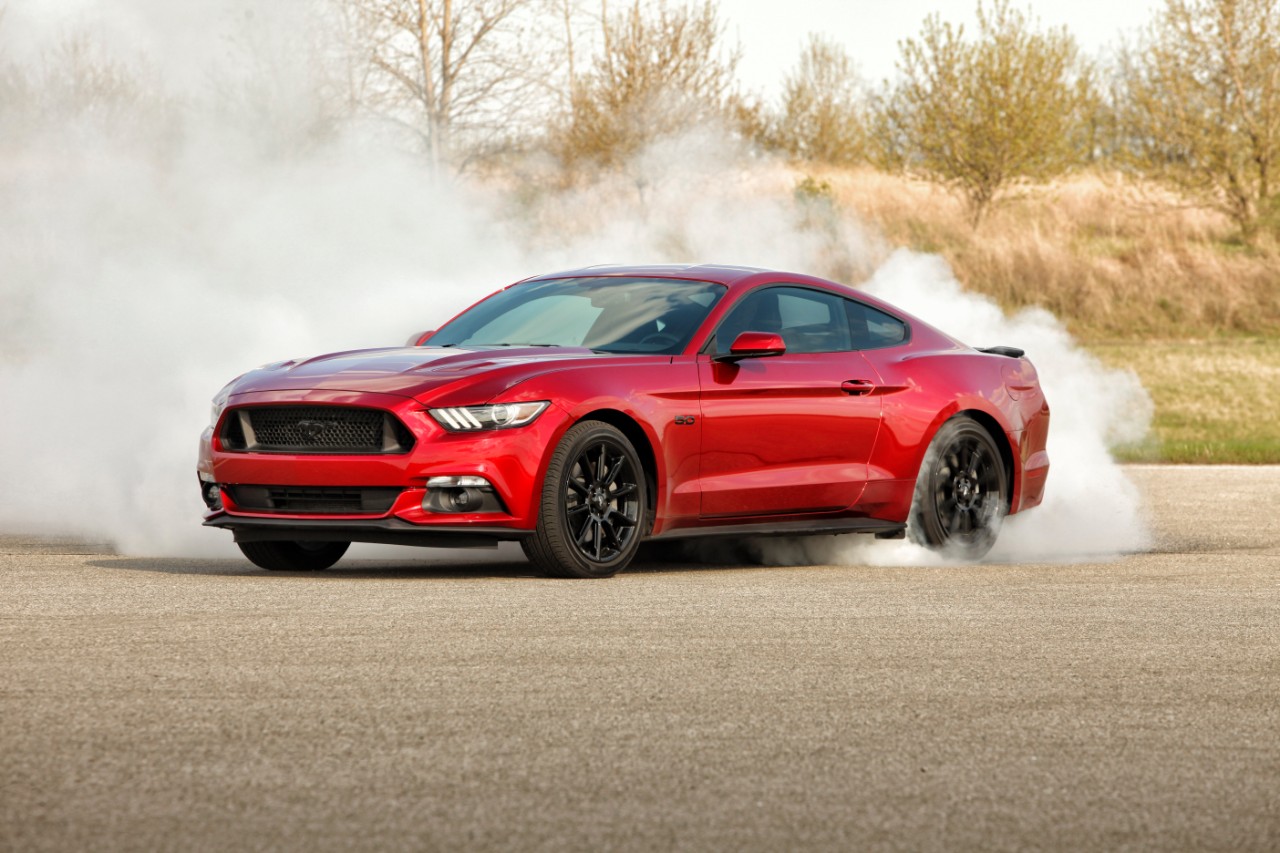 Are you looking to buy some American muscle? To have a continuation of automotive history right in your own garage? Well here are some new test results you may (or may not) want to see.
The Insurance Institute for Highway safety performed crash tests on three iconic American sports cars — the Ford Mustang, Dodge Challenger, and Chevrolet Camaro — and not a single one of them earned a Top Safety Pick award.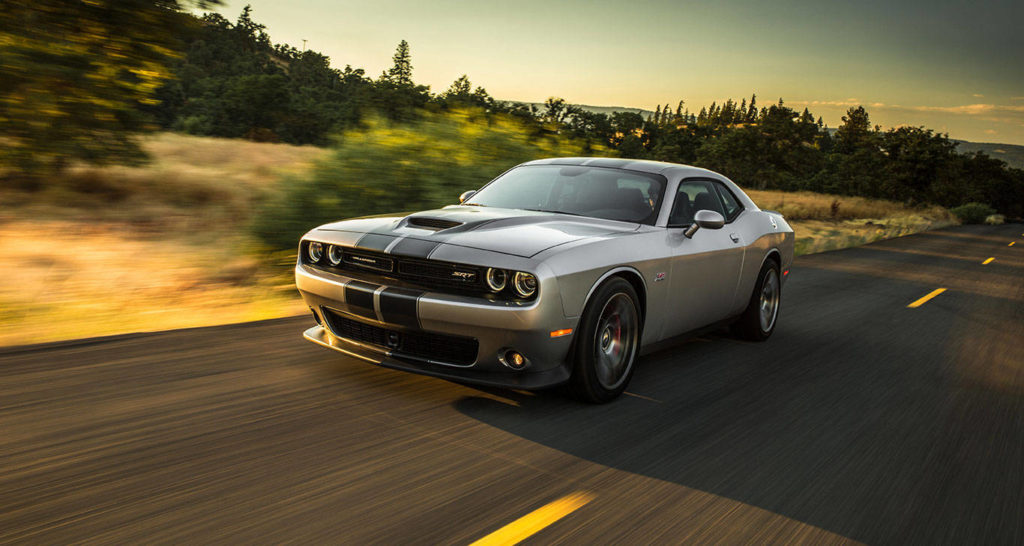 Is anyone surprised? People looking to buy one of these cars already know this segment has a higher crash rate than any other, and none of these brands are typically associated with safety. But the IIHS argues this is exactly why tests like these are important.
"Given that sports cars have high crash rates, it's especially important that they offer the best occupant protection possible in a crash," says Adrian Lund, IIHS president.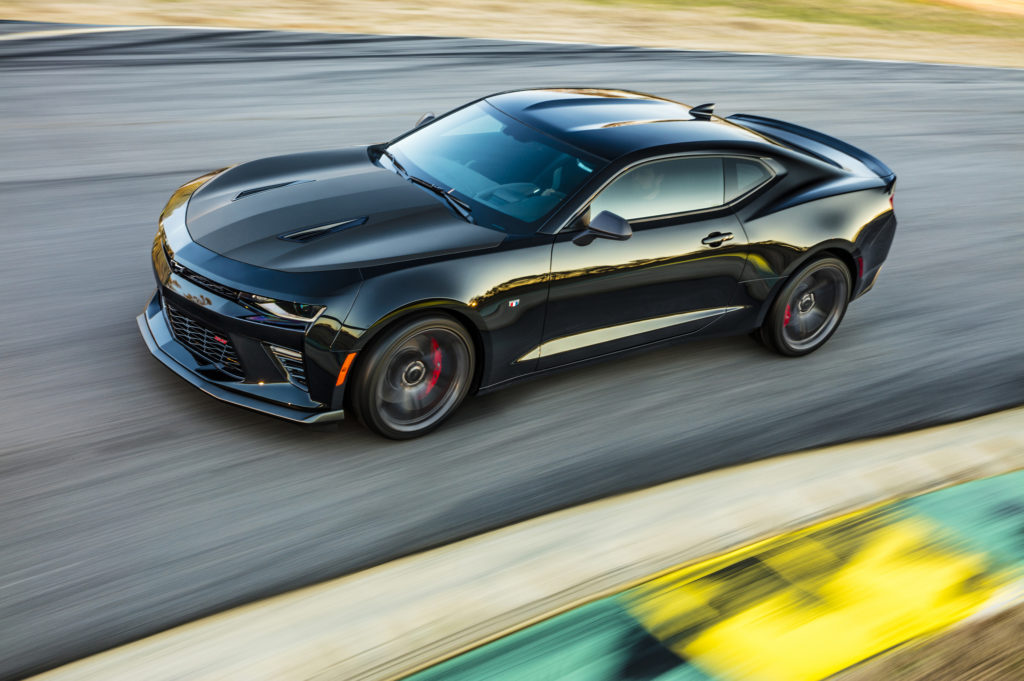 The three cars were tested for three different crash scenarios, and rated in five categories. All three cars scored a good rating for a direct collision to the front or side, but only the Camaro would be "good" in a small overlap front crash — veering into a tree, pole, or oncoming traffic. The Mustang earned an acceptable rating here, but protection offered by the Challenger was marginal — the dummy indicated high likelihood of serious leg injury in such a collision.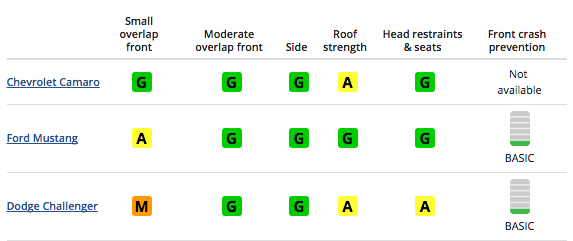 Roof strength is an issue for the Challenger and Camaro. The Challenger didn't score top marks in head and seat restraints either, making it the most dangerous of the three cars in an accident — especially if one veers into oncoming traffic.
But the IIHS seems to think there's hope that these cars can be wicked fun and safe when that fun gets out of hand.
"The Mustang is just one good rating away from earning Top Safety Pick," Lund points out. "Its small overlap rating holds it back."
Ultimately, this news isn't likely to curb enthusiasm for these cars. American muscle car buyers probably aren't making their decisions based on crash test safety data. We buy them imagining the drive, not the crash.
But if you're still concerned, go with the Mustang, or better yet, don't crash.