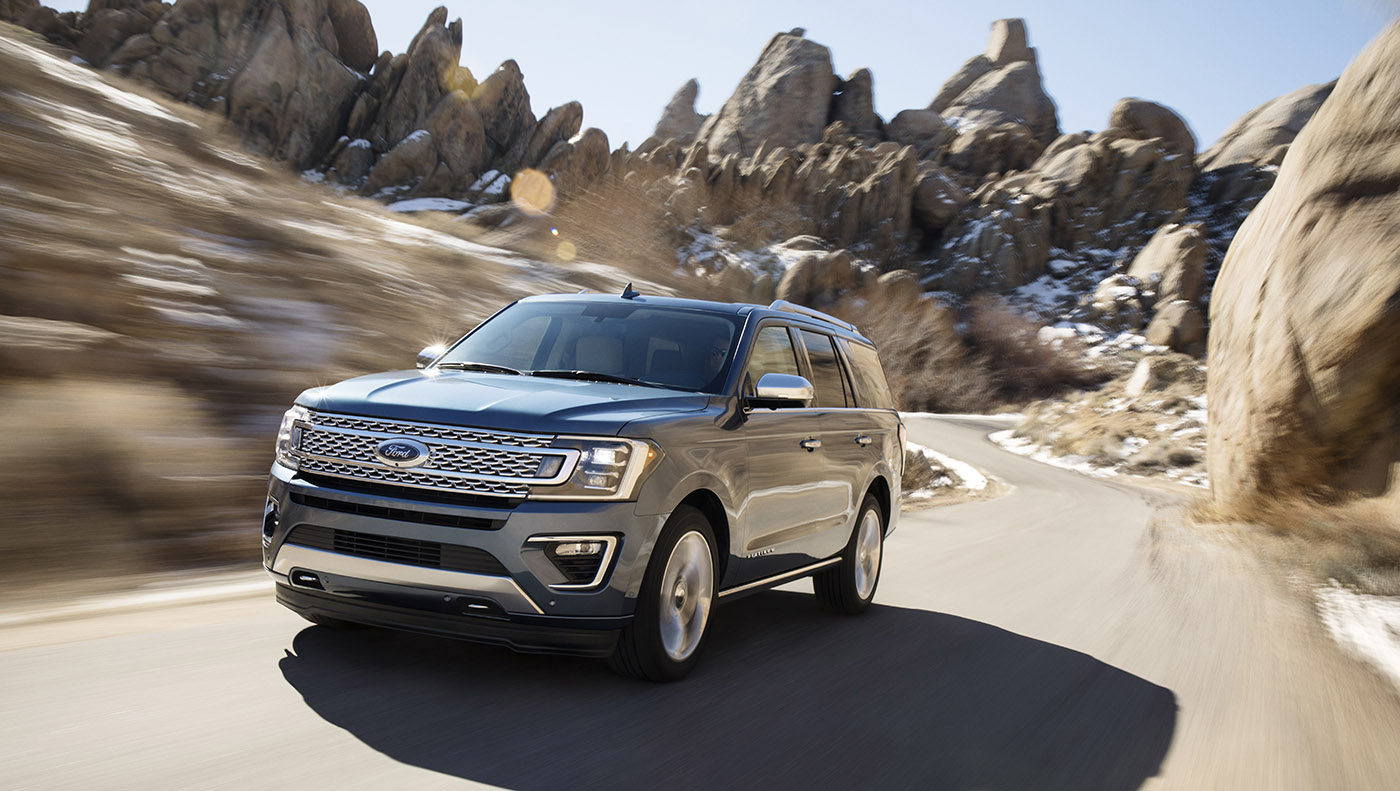 It's no secret that as capable as it is, the Ford Expedition has grown long in the tooth, lacking some of the more popular amenities that have been popping up in large SUVs for the past few years. All that is about to change.
Ever since Ford introduced the new F-150 a few years ago, we've been anticipating this update. The time is finally here. Today, Ford unveiled the 2018 Ford Expedition in its most important market, Texas, showing off its new design, new construction, new interior, and new performance options.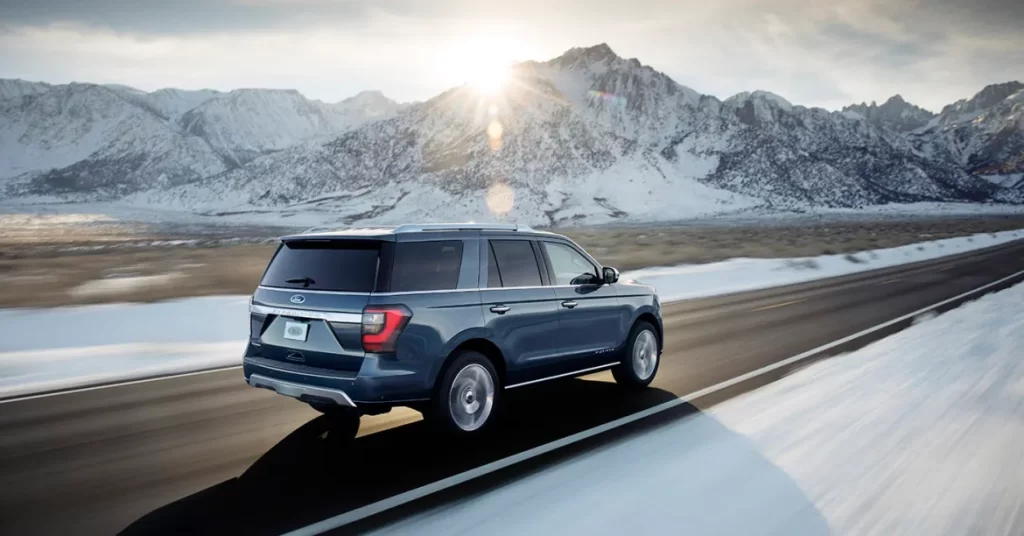 This is not a mere facelift and refresh. It's essentially a whole new Expedition. It starts with all new bodywork – and yes, that bodywork is aluminum just like its pickup truck sibling. The lines are cleaner, more architectural, and more contemporary sharing more visual cues with the Explorer than the F-150. The aluminum alloy body does more than look good, it provides significant weight savings that allow Ford to add more content to the Expedition without sacrificing efficiency or performance.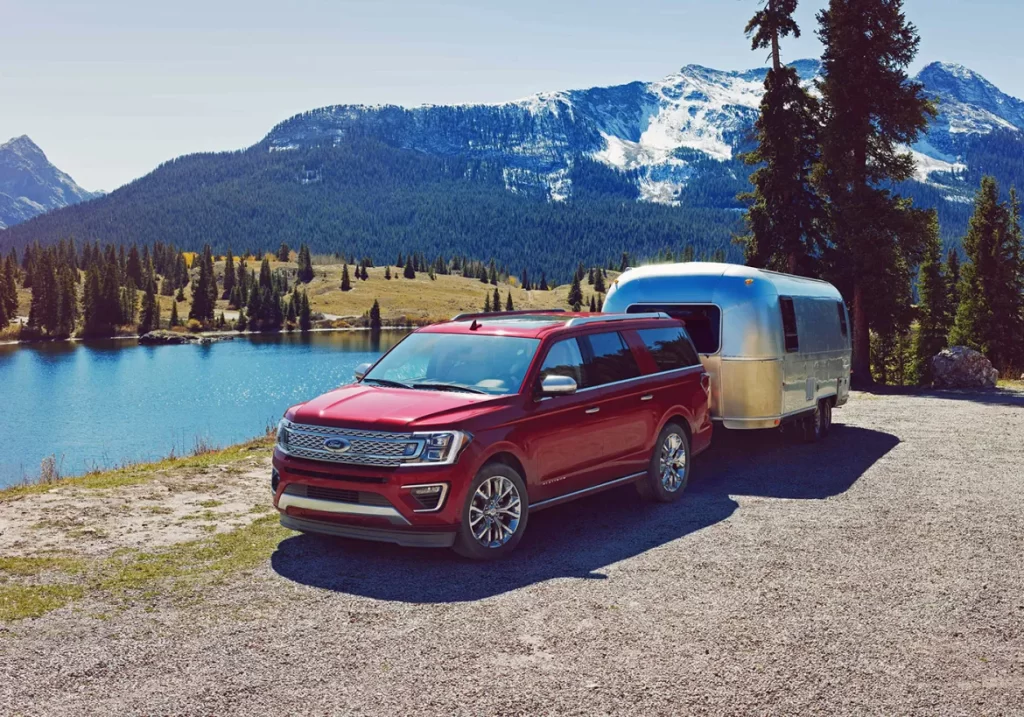 Power comes from a retuned version of Ford's 3.5 Liter EcoBoost V6 engine that, though numbers haven't been announced, will show significant power and efficiency gains over the current engine. It will also increase the Expedition's towing capacity keeping it at the top of the class in that category. Part of the story here is the Expedition gets Ford's 10-speed automatic transmission. With tighter gear ratios, the Expedition can make better use of the engine's power, keeping it right in the sweet spot whether towing, cruising, or running around town. Available in 2 and 4-wheel drive, the Expedition has a new terrain management system that in addition to offering normal, sport, and eco drive modes, can help you dial in the 4-wheel drive system to optimize it for different situations including: snow and ice, grass and gravel, sand, mud and ruts.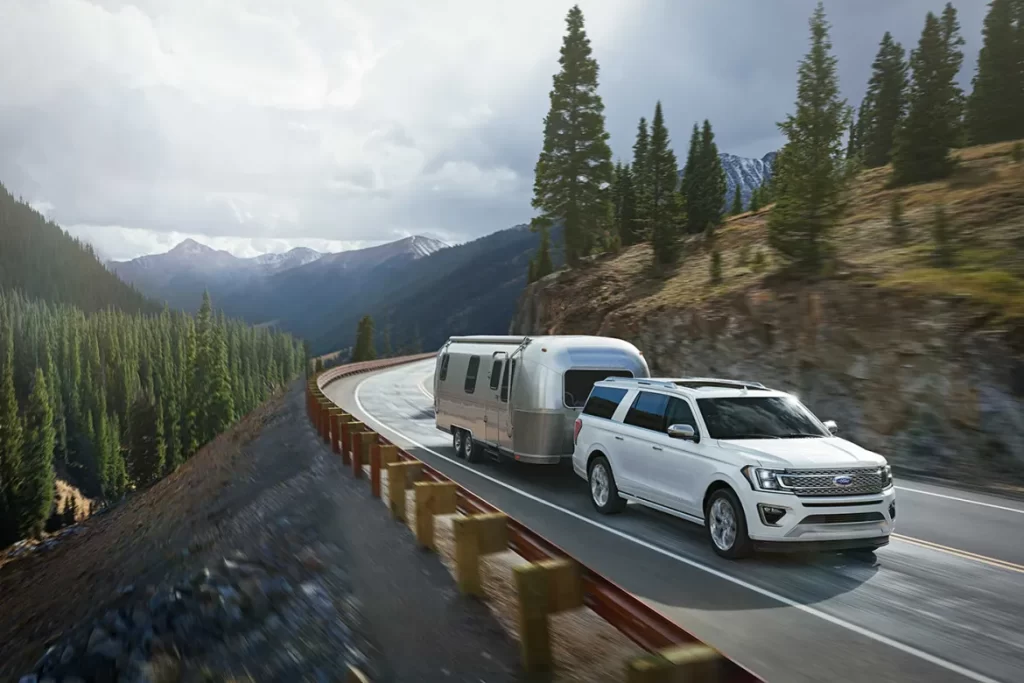 Inside, the Expedition is loaded with new technology. This is a family vehicle – designed for households that have several teens and tweens who are both growing and active – thus you'll find charge points throughout the vehicle, 11 in all: four 12-volt outlets, six USB ports, and a 110-volt plug. Wireless charging is also available in the front console for phones that have that capability. Of course, there is a 4G LTE wireless hotspot that can connect up to 10 devices within 50 feet of the SUV. The updated Sync 3 system includes Android Auto and Apple CarPlay as well as several proprietary Ford Connect Apps.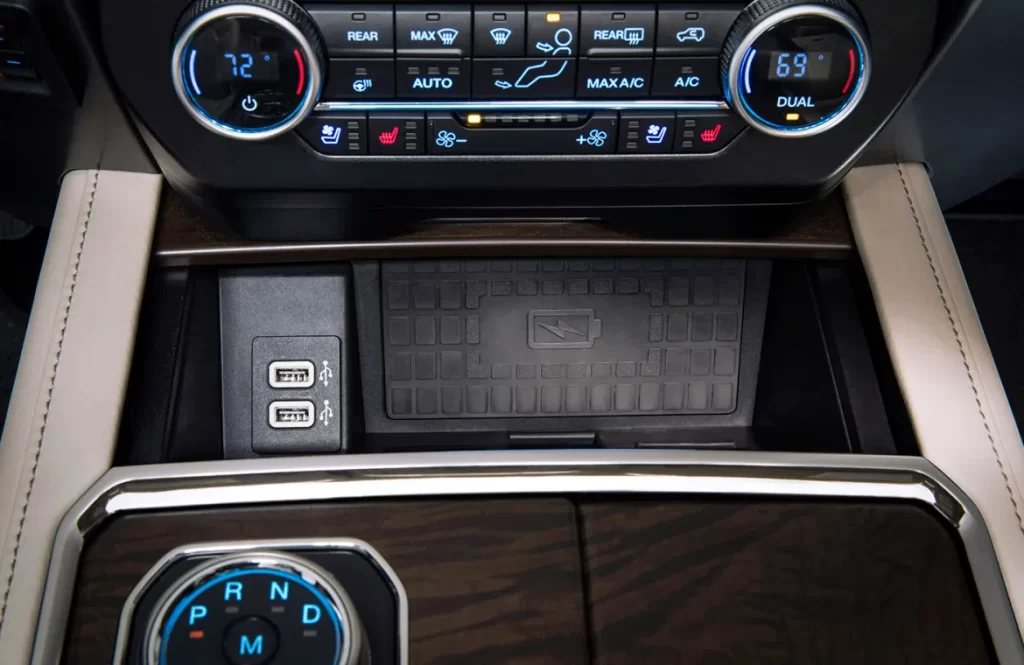 New driver assist technologies include active park assist, a 360º camera, active lane keep assist, blind spot detection, pedestrian warning, and adaptive cruise control with stop and go to make negotiating traffic jams even easier.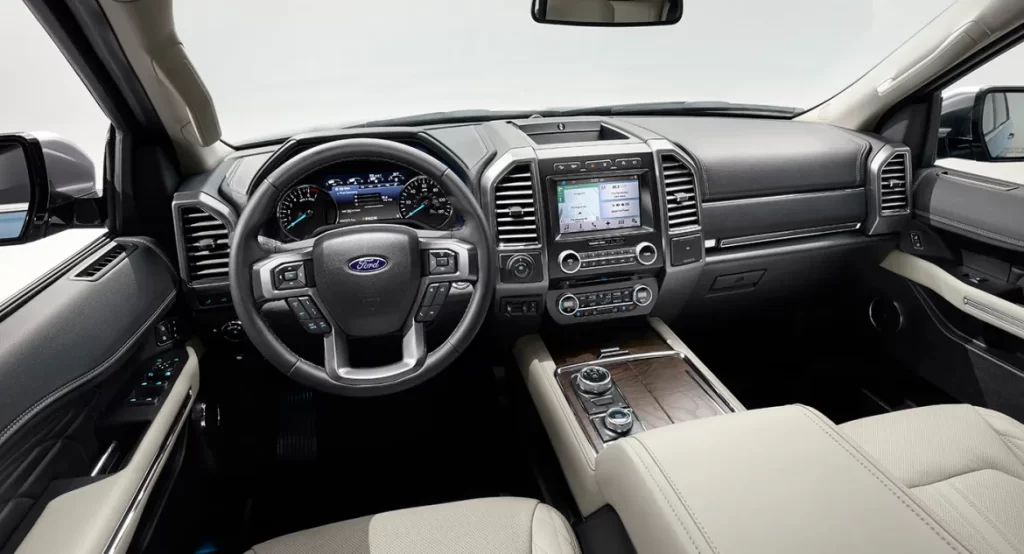 The Expedition also appears to be more comfortable and much more flexible in the way the interior can be configured. It's a true three-row SUV with room for people with legs in the third row which is now easier to get into thanks to 2nd row seats that both tilt and slide. The slide function also allows you to adjust the space given to second and third row passengers or create more cargo space if necessary.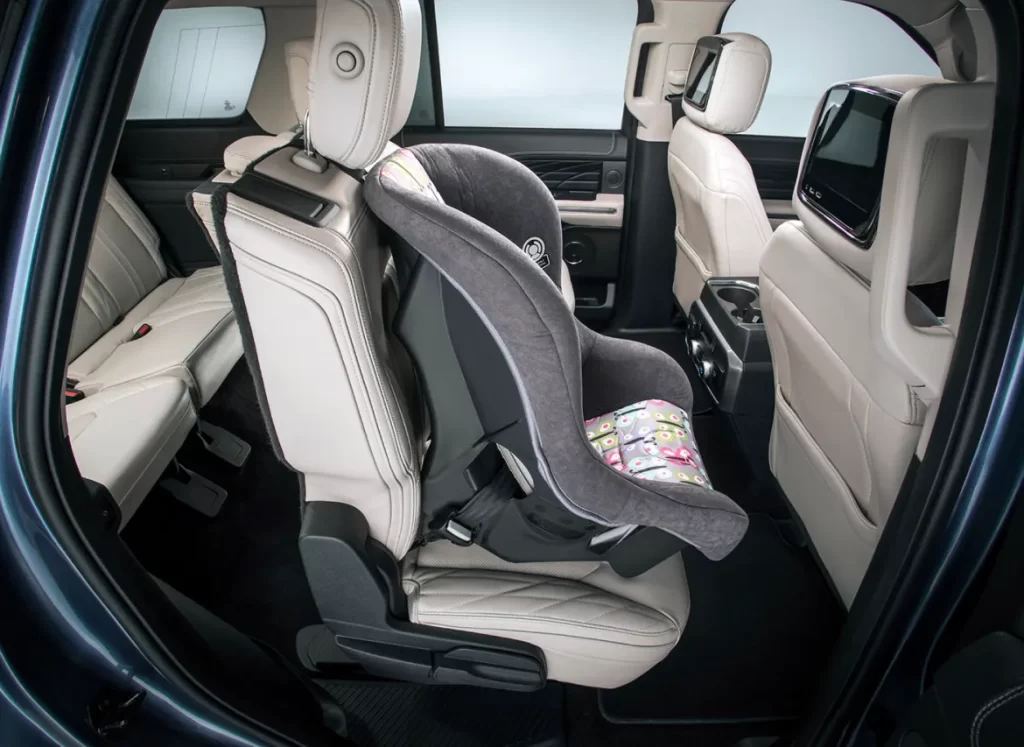 When all the seats are folded flat, there's enough room in the Expedition to lay a 4×8 sheet of plywood in the cargo area. With the seats up, there's plenty of room for a family's luggage, especially if you get the long-wheelbase MAX version, which is available in all trim levels. New this year is a cargo management system that helps keep all your gear organized and easy to reach when the hands-free liftgate opens up.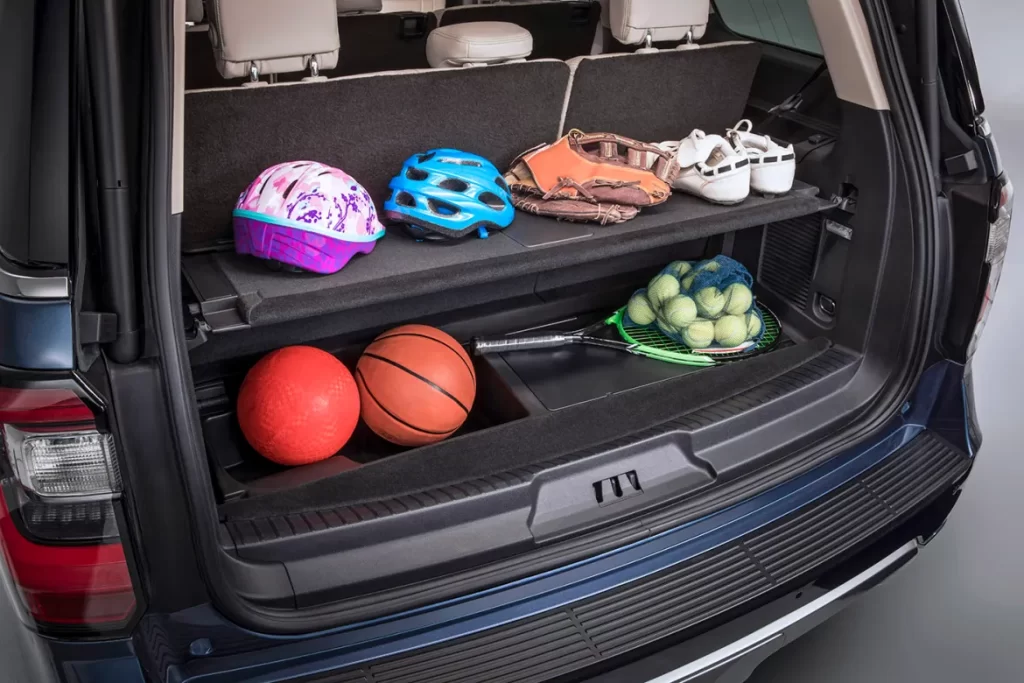 The 2018 Expedition will go on sale this fall and we'll give it a test drive as soon as it's available to us. Pricing has not been announced, but we expect a modest increase over current vehicle.