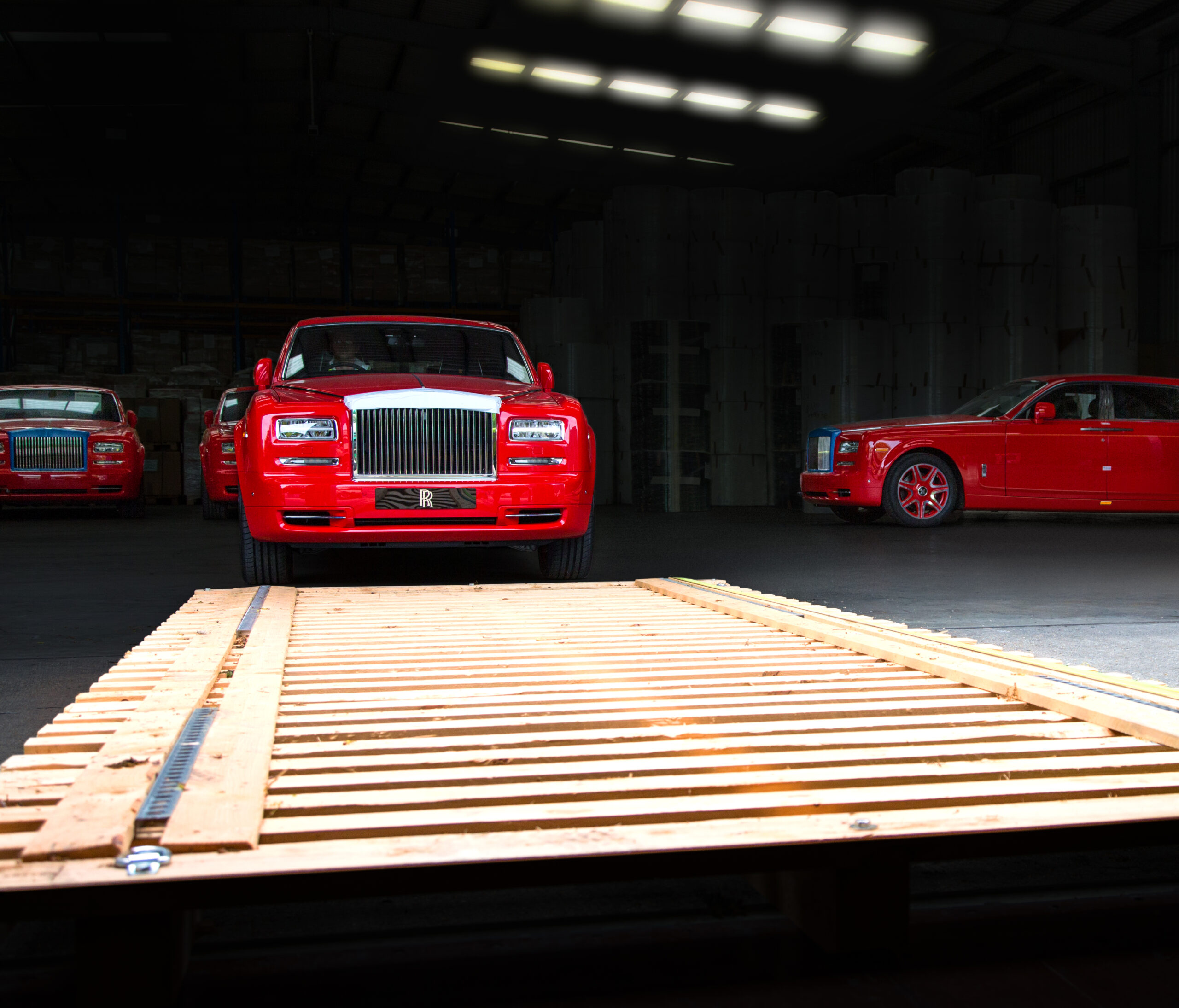 There's luxurious, there's extravagant, and then there's holy $#!%. I think we can safely file this one in the third category.
Rolls-Royce has just shipped 30 highly customized Phantoms, the largest single-commission in the history of the brand. The cars were ordered by luxury entrepreneur Stephen Hung, and he will put them to use at The 13 hotel in Macau, set to open in early 2017.
Described in the release as "highly bespoke," these Phantoms come with a striking amount of luxury details. Checked seats meant to invoke the hotel entrance, hand-painted, specially-designed motifs, and a clock designed by a master jeweler all sound pretty opulent to me.
But in case you were worried Hung didn't go all out to impress guests, you can relax. He even commissioned a specialty color for the cars, known as "Stephen Red," which was "developed to the exacting requirements of Mr. Hung." Because regular red is just so red, you know?
A specially designed wood-staining process carried the Stephen Red theme inside the car. You can pretty much look at these cars from every angle and know that they were made for the special people.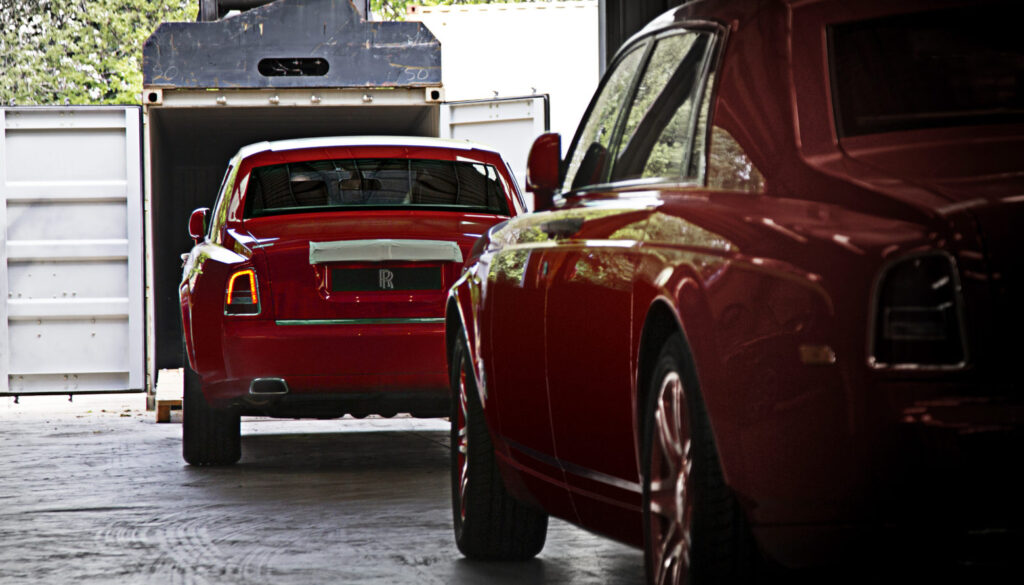 Two of the bespoke beauties will be "Gold" Phantoms, complete with a gold Spirit of Ecstasy, gold Pantheon grille, gold interior accents and a diamond encrusted Rolls-Royce badge. Even the special red paint for these two will come infused with particles of pure gold.
Don't save up your pennies for a trip to The 13 expecting to drive a Gold Rolls, however. These Phantoms are reserved for use by "select guests" only; if Donald Trump has taught us anything it's that the super rich love things dipped in gold and untouched by the admiring public.
If you're wondering how much Mr. Hung paid for his fleet from Goodwood, no one is talking. But considering the base price for a Phantom is over $400,000 and the price of a Rolls-Royce could easily double based on the options specified, we wouldn't be surprised if the final bill was over $30,000,000. And no, Rolls does not give a volume discount.
We can poke fun here, but let's be honest. Who among us doesn't have a super custom dream car at the back of our minds? The car you'd make if you had too much money to know what to do with?
Until that day comes, you can always vacation to Macau, and take a ride in one of Mr. Hung's Phantoms.