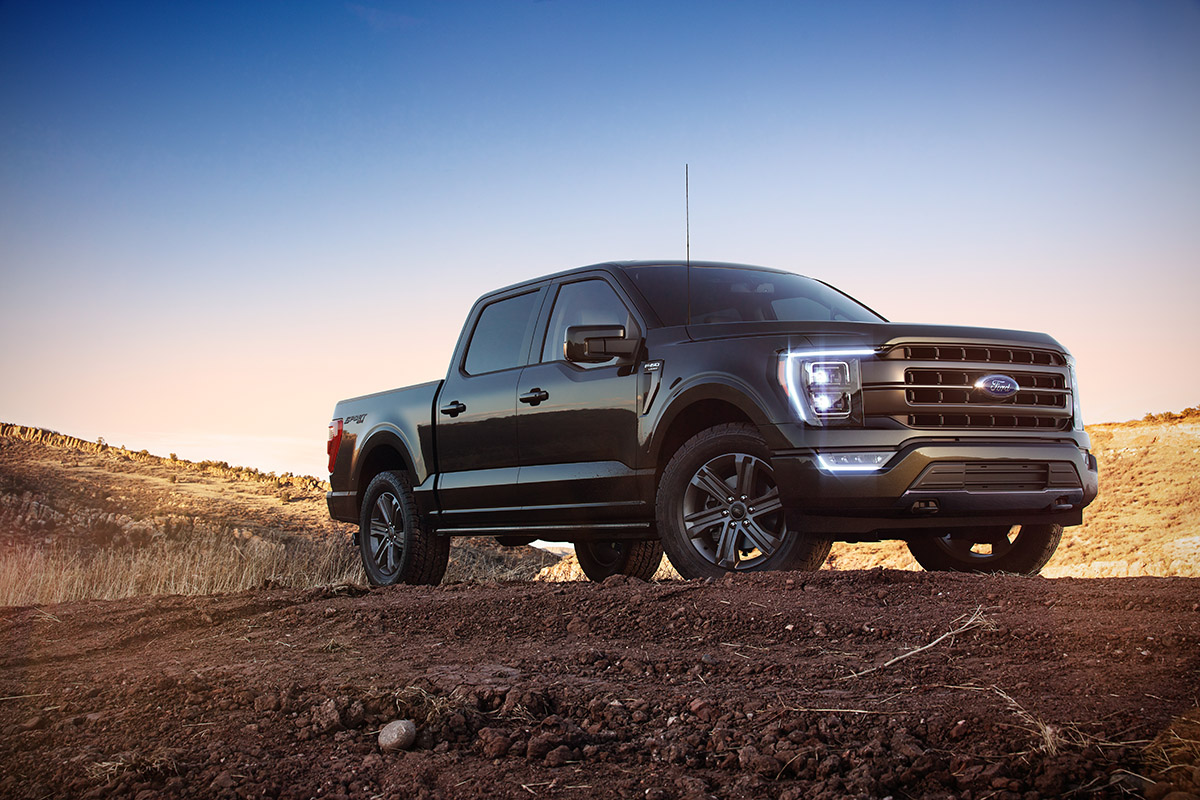 We don't do a lot of news on Rides & Drives. Our friends at AutomotiveMap, PickupTruckTalk.com, and a whole slew of other sites do that really well. With our small crew, we have all we can handle focusing on drive reviews, the interesting people we interview, and the travel features we like to write. Reporting on static (and now virtual) reveals has never really been in our wheelhouse.
When Ford announces a new F-150, however, it's probably okay to step out of our comfort zone and tell you what we think. After all, there's no single vehicle more important to a company – and probably the industry – than F-150. As Ford pointed out in their press release, F-150 is "second only to the iPhone when it comes to branded consumer product sales." And, with the promise that "The all-new F-150 is purpose-built to be the toughest, most productive F-150 ever," we had to log in to the media briefing earlier this week and take a look.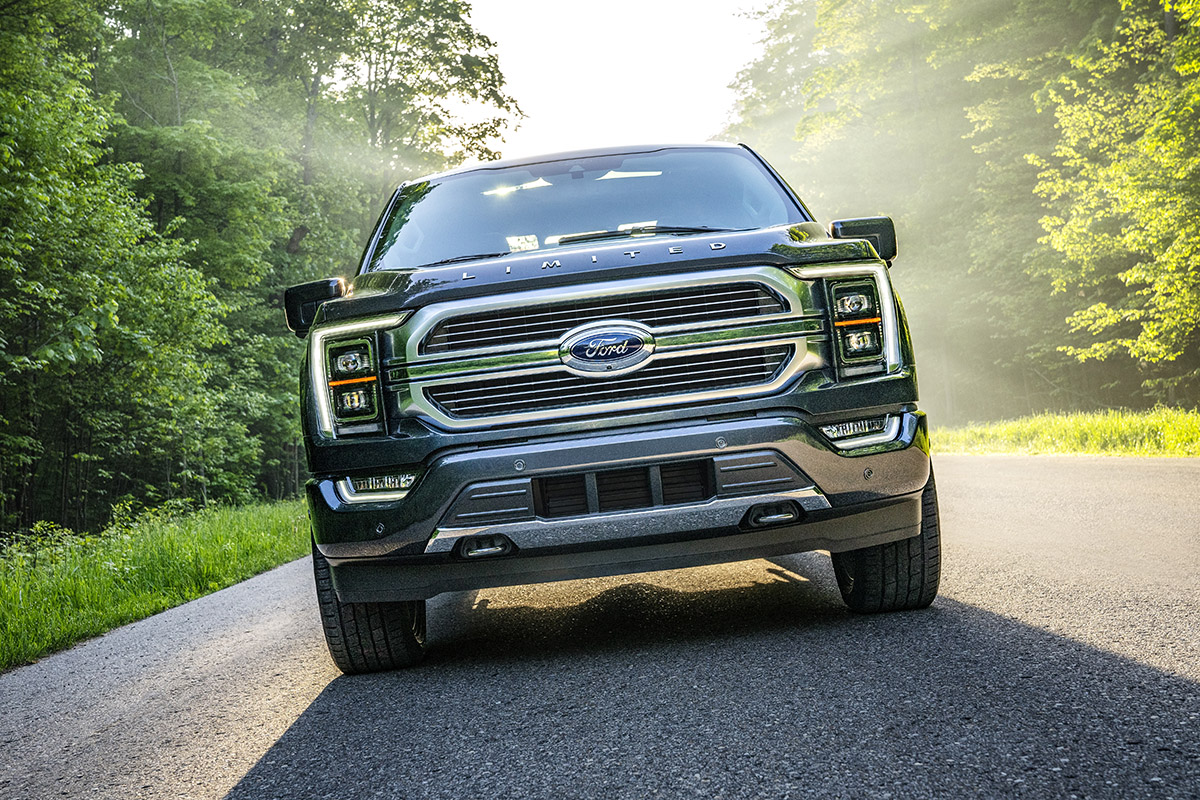 On the surface this F-150 looks a lot like the one it replaces. While the aluminum body panels have been reshaped, it feels more like a facelift than a redesign with all the F-150 design cues still in place. The headlights, taillights and 11 available grills have changed a bit, but still feel very familiar. Six of the seven available powertrains are carryover with updates. And in another minor but welcome change, Ford has dropped the 6-speed automatic from the base truck and replaced it with the 10-speed auto that's in every other F-150. So on the surface it seems more like a refresh than a redo, but then you dig deeper.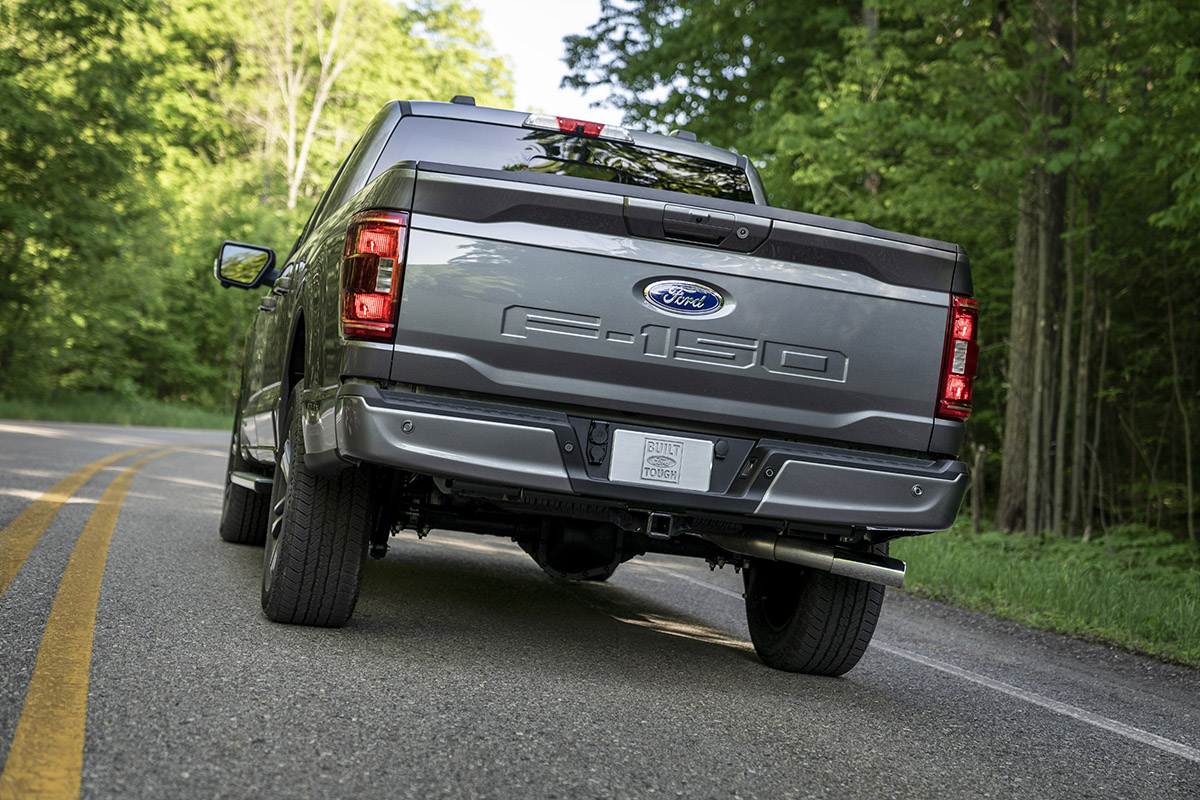 This will be the first Ford pickup truck with a hybrid powertrain. The Pro Power Onboard system adds the utility of a generator to the truck. The frame has been reworked to accommodate the battery and electric motor for the hybrid. The wheelbase is nearly half an inch shorter and the track is three quarters of an inch wider. Inside, there's a larger 12-inch touchscreen, a work table that folds out over the center console where contractors can set up their computer or sign documents, and on King Ranch, Platinum, and Limited models you can get Max Recline Seats that fold nearly flat for those of us who occasionally nap in our trucks. And, with the Active Drive Assist prep kit installed this year, when it becomes available in July or August next year, you'll be able to download the software that will allow for hands-free driving on more than 100,000 miles of divided highways from coast to coast in the United States and Canada.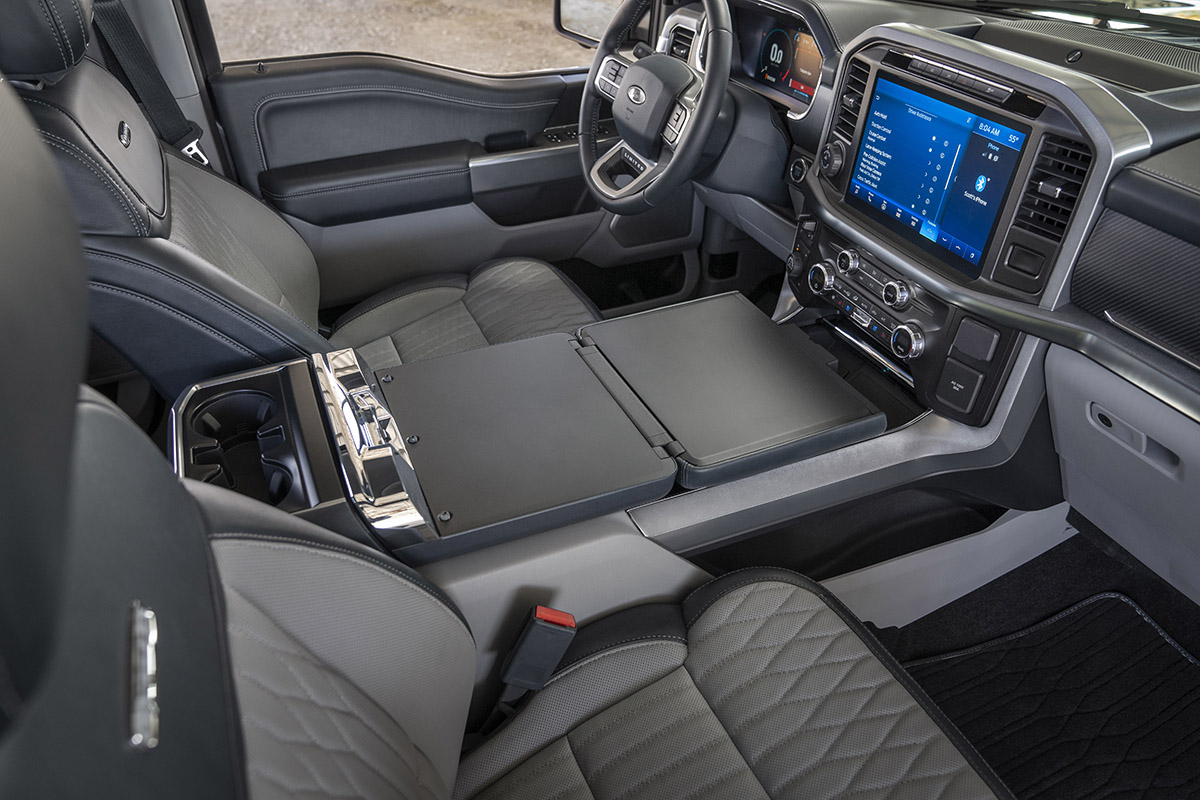 That's a lot of news and there's still more. But let's focus on the things that will make F-150 a great road trip truck, since that's what we live for. We'll let others sort out the work side of the equation.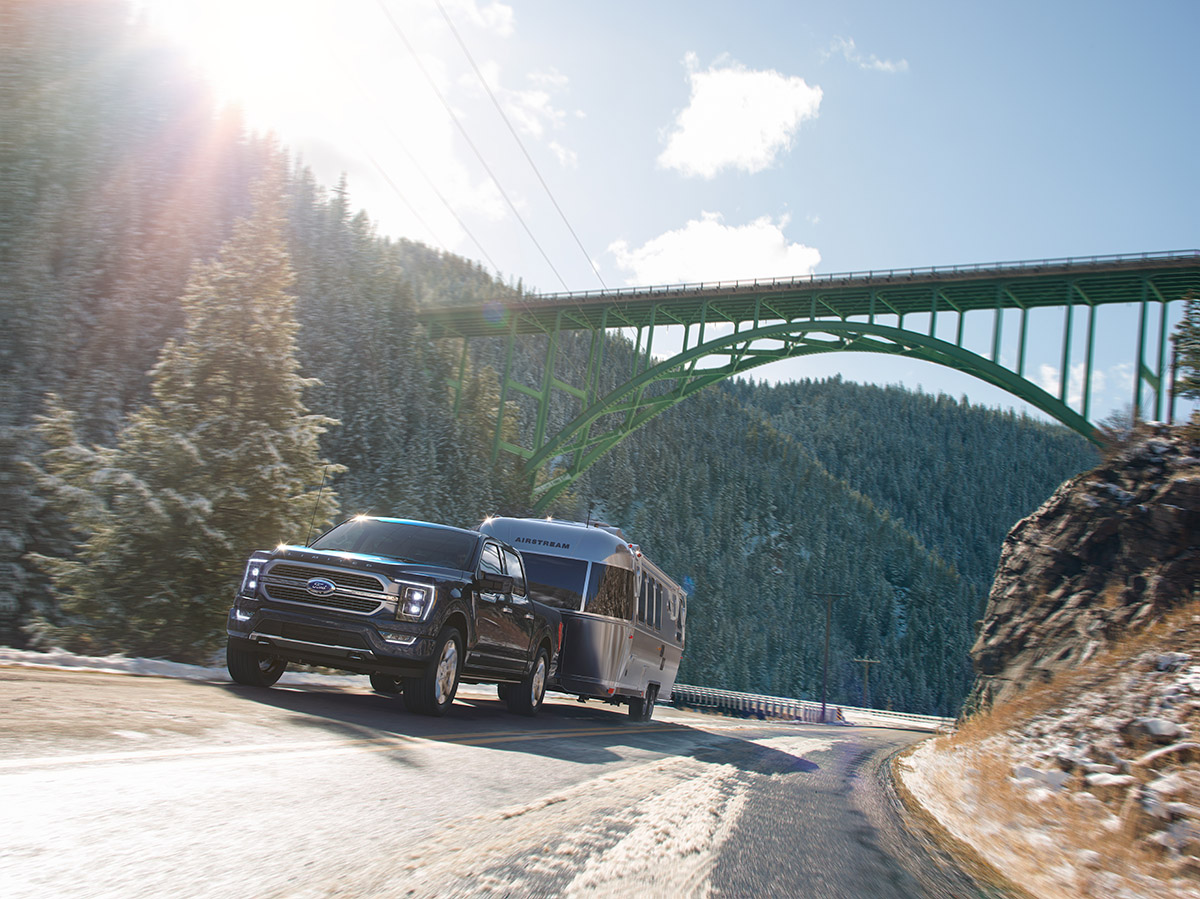 The new 3.5-liter PowerBoost Hybrid Powertrain
A first for Ford, this hybrid powertrain will employ the time-tested EcoBoost and 10-speed automatic transmission Ford uses as the top-of-the-line engine in the current F-150. They then add a 35 kW electric motor to the transmission that's powered by a 1.5 kW-h lithium ion battery. This will boost torque and horsepower to what Ford says will be best-in-class levels for a gas-engined pickup, so it should exceed those of Ram and Chevy which are 395 hp/410 lb.-ft. and 420 hp/460 lb.-ft. respectively. Ford hasn't released specifications yet, but we wouldn't be surprised to see horsepower numbers of 450 or more and torque somewhere close to or slightly over 500 lb.-ft. Ford is targeting 700 miles of range for the unladen F-150 and 12,000 pounds of towing capacity which means you can pull even the largest airstream with this light duty truck. We'll have more details when Ford releases the final numbers.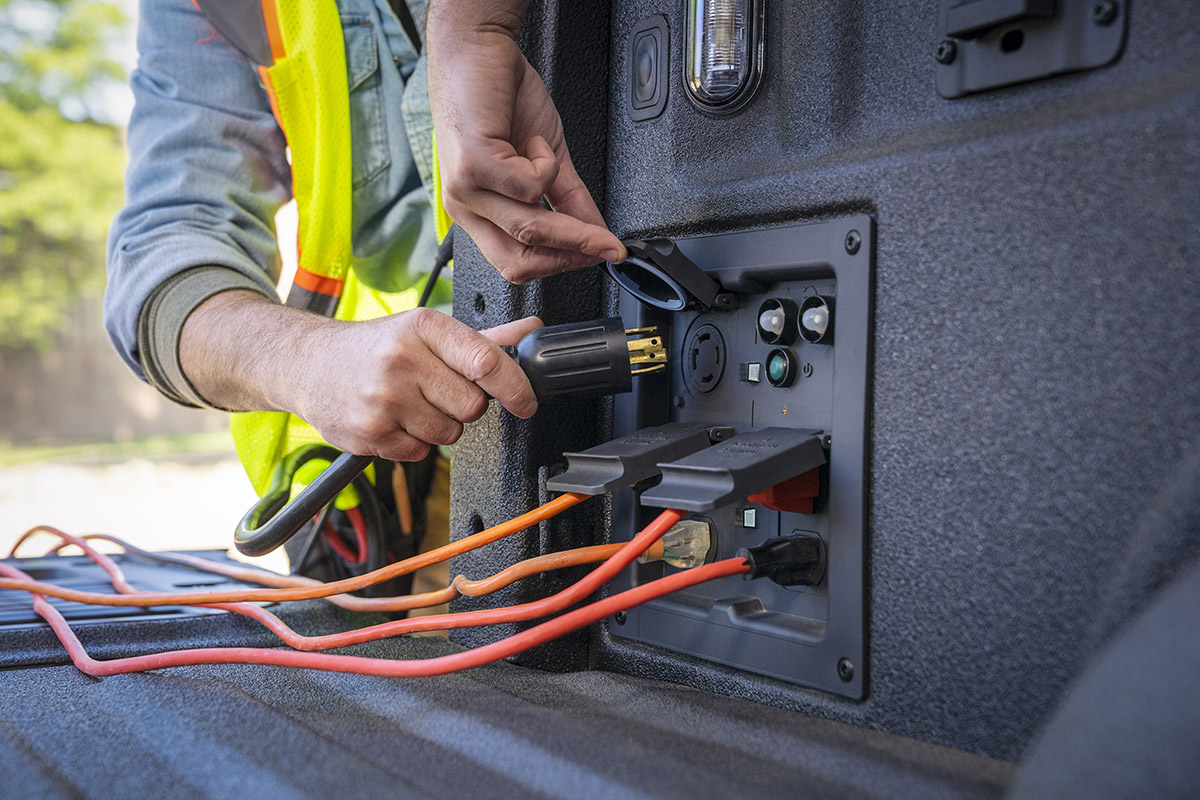 Pro Power Onboard
This is one of those features that when you see it, you slap your forehead and say, "Doh! Why didn't anyone think of this before." It's both blindingly obvious and brilliant at the same time. Standard in PowerBoost Hybrid F-150 and available on trucks equipped with the 2.7L and 3.5L EcoBoost, and the 5.0L V8. Pro Power Outboard basically turns the F-150 into a portable generator so there's no need to waste valuable storage space hauling one to the job site or campsite anymore. On the gas engines, Pro Power Onboard delivers 2.0 kilowatts of continuous power which is enough to run an electric heater, HDTV, portable speakers, a mini refrigerator, and a blender at your next tailgate party. The hybrid powertrain starts at 2.4 kilowatts and has the option to boost that to 7.2 kilowatts for people who need all the juice.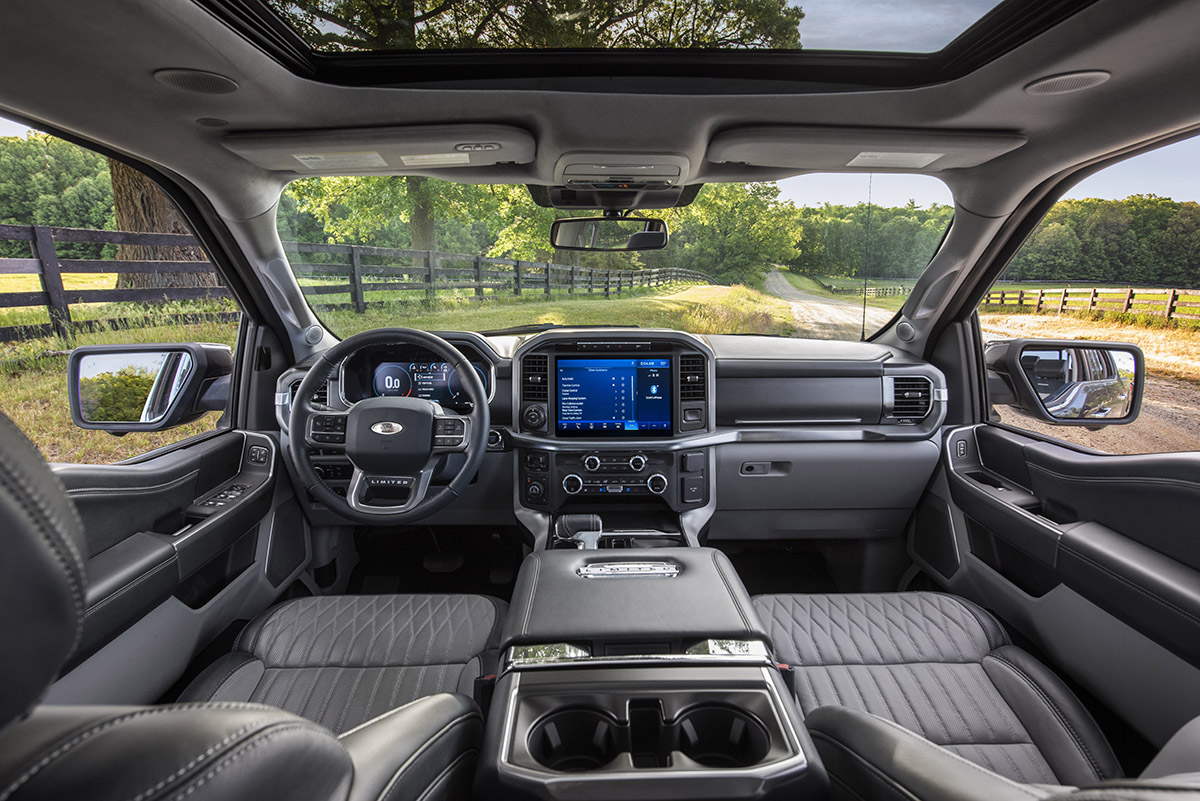 Max Recline Seats
If you're mad roadtrippers like us, you've pulled into a rest area, reclined the seats, locked the doors, and napped for a few hours on more than one occasion. But let's face it, no matter what you drive front seats have never been designed for sleeping. These are. Not only do they fold nearly flat once the truck is parked, but the seat cushion rises up to create a level surface and the upper back support rotates out 10 degrees for greater comfort. No word on whether the massage function works in this mode, but we're hoping it does.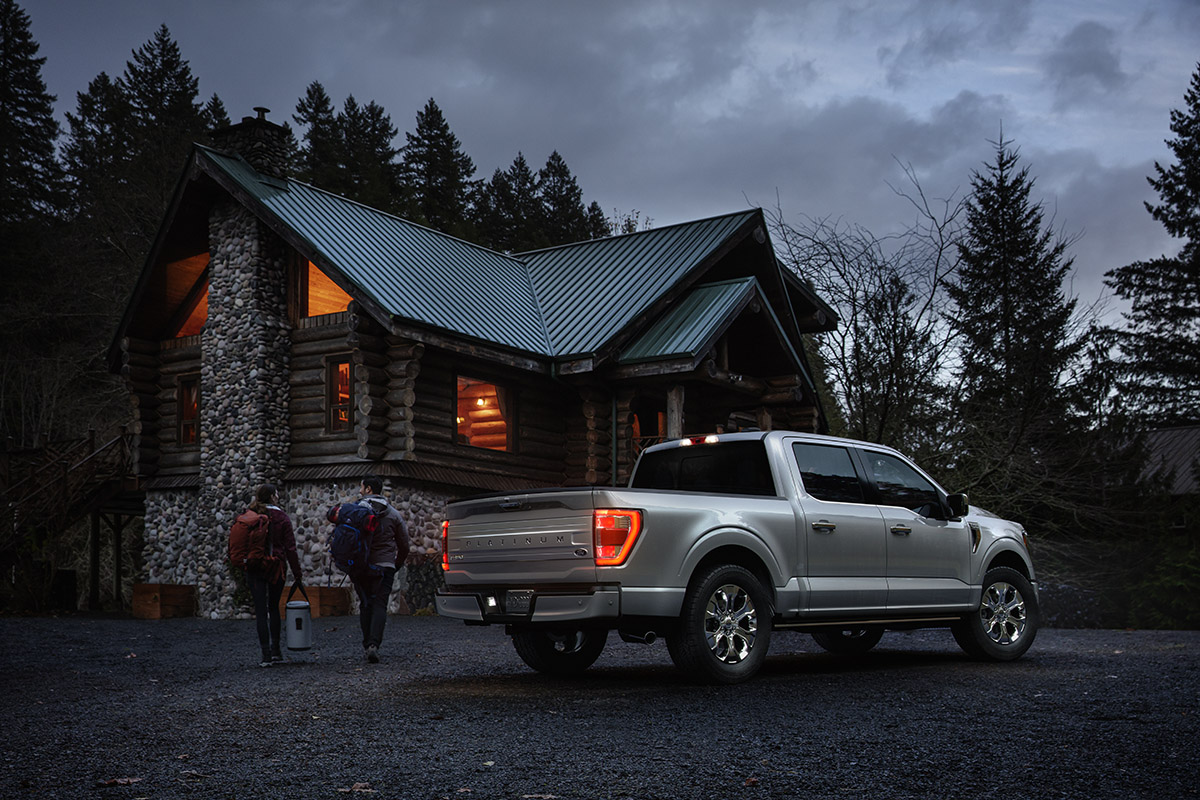 Active Drive Assist
Like Tesla's AutoPilot and Cadillac's Super Cruise, Active Drive Assist will allow you to take your hands off the wheel and feet from the pedals for extended periods of time. Using a network of sensors tied to the F-150's GPS, Active Drive Assist is only available on pre-mapped sections of divided highways and has a driver-facing camera to make sure you're paying attention to the road ahead. No, you can't read a book or check your email while the truck takes control, but you can relax a little bit as long as you keep your eyes on the road, looking for any trouble that may be in your path. At launch Ford will make the hardware available, and using an over the air update, the software will be added in the third quarter of next year when it's fully road tested and ready, at which time you'll have to pay an extra fee to use it.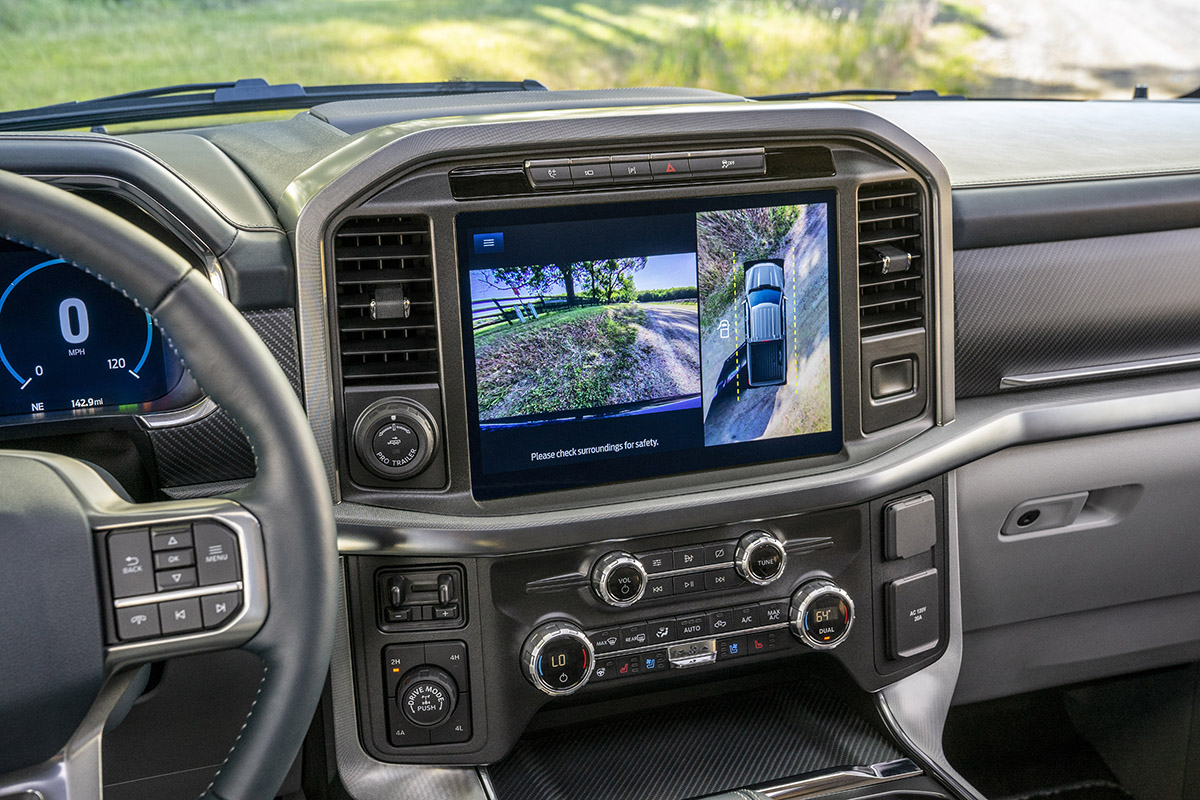 Enhanced Connectivity and SYNC 4
You may have noticed in the previous paragraph that we mention over the air updates. They'll not only be available for Active Drive Assist, but almost all the technology on the truck can be updated without taking it to the dealer anymore. If there's an update to the powertrain's computer, the infotainment and navigation systems, or any other connected component, they can be made any time. You can even schedule them for when you're not using the truck.
SYNC 4 will be standard in the new F-150 and it includes a number of updates, enhancements, and added features. First there's the big, new, available 12-inch landscape oriented touchscreen. And then there's the processor that runs it and everything behind it. The system has twice the computing power of SYNC 3 which improves voice-recognition and the speed it runs applications. SYNC 4 also supports wireless Apple CarPlay and Android Auto, and integrates apps that include Waze and Alexa. The FordPass app on your phone also adds functionality specific for the F-150 including Zone Lighting, Trailer Theft Alert, Trailer Light Check, and controls for Pro Power Onboard.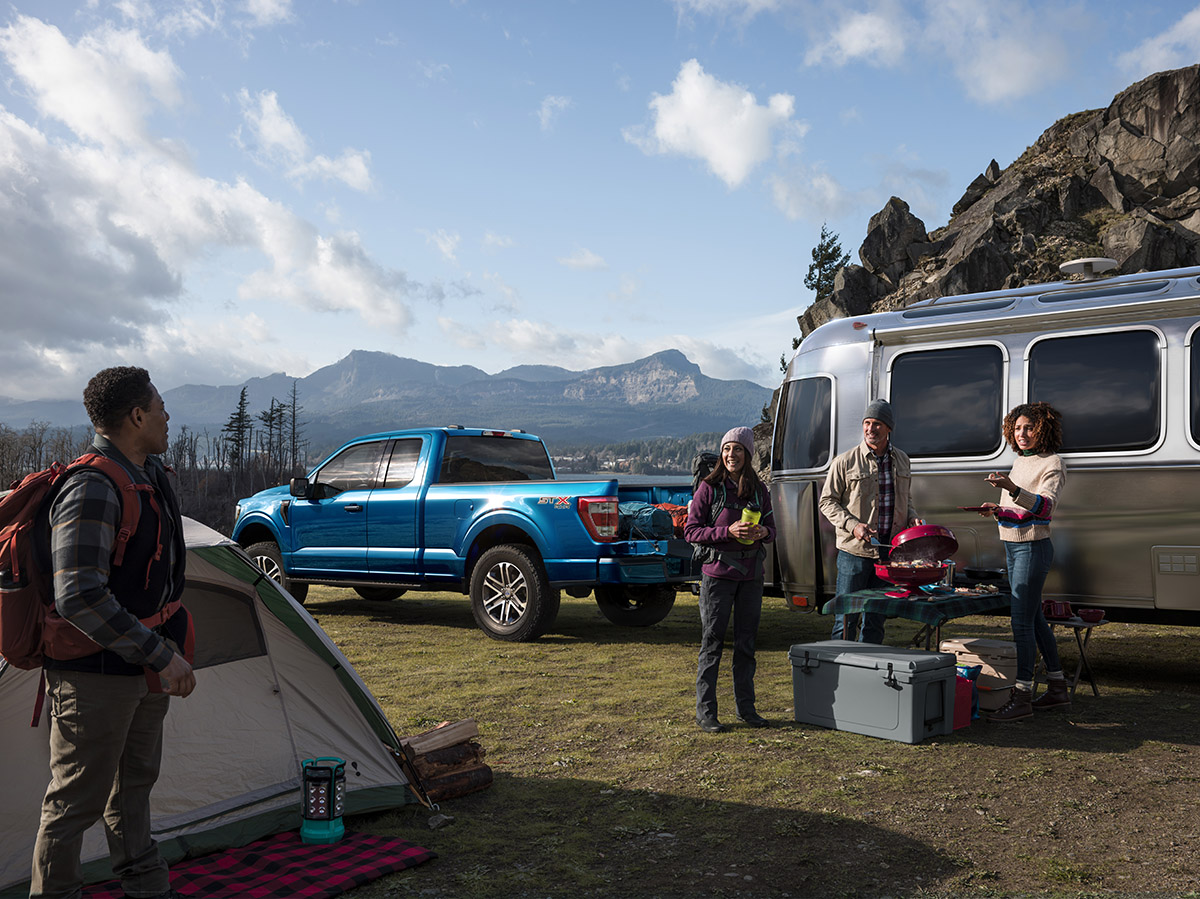 F-150 has been America's best-selling vehicle for more than 40 years and Ford doesn't want to give up that title. With recent improvements in quality by Ram and additional capabilities added to the latest generation of the Chevy Silverado, Ford had to keep their eye on the future and appears to have delivered a greatly enhanced truck. Only driving it will truly tell and as soon as we get to test it out on a long road trip, we'll give you a full review on what works and what can be improved.