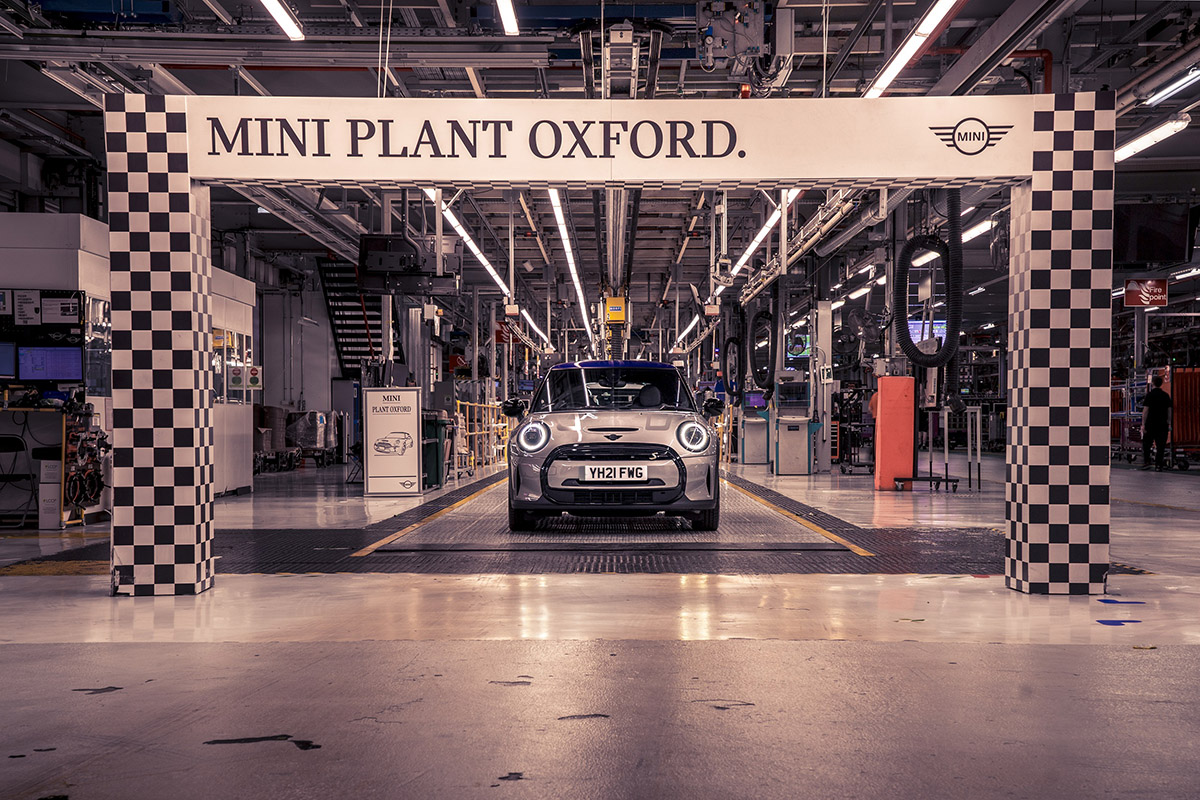 On April 26, 2001, the first new MINI rolled off the line of its refurbished UK manufacturing plant in Oxford, England. No one predicted that it would be the first small step for the tiny-but-mighty people pleaser.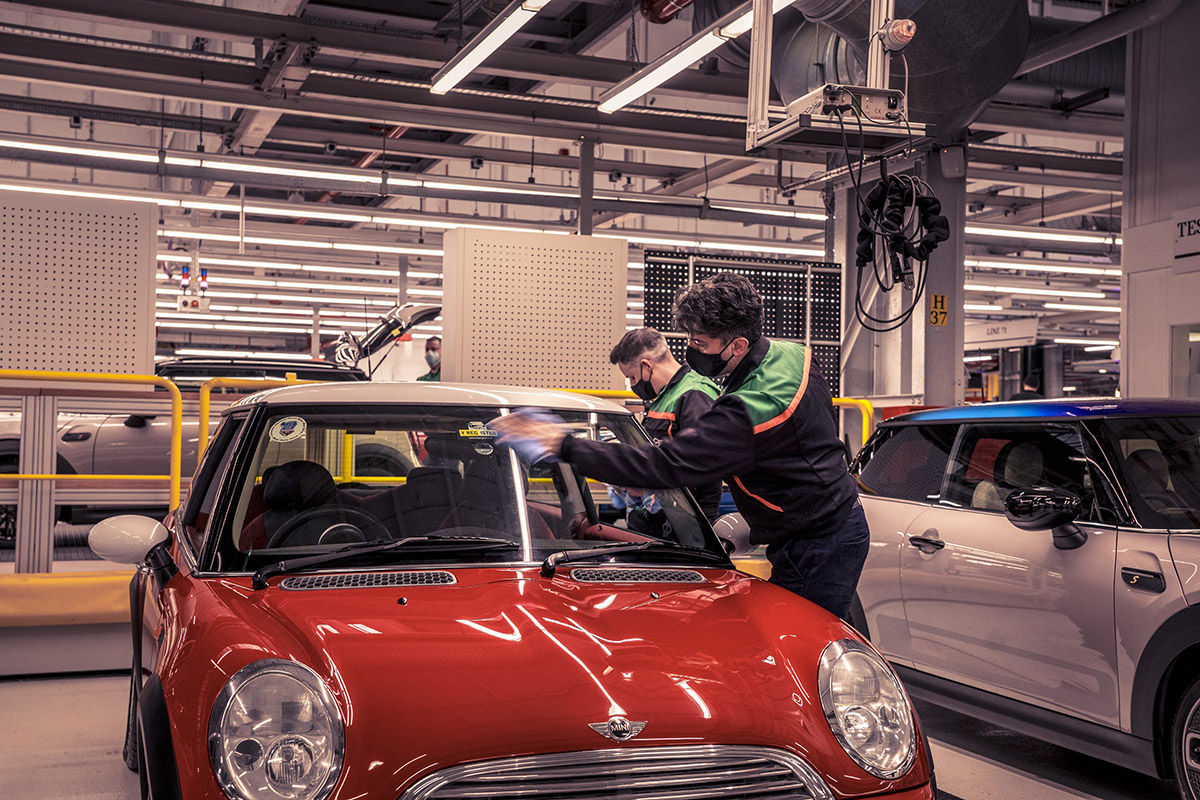 Now 20 years on, the MINI brand and BMW Group's UK manufacturing plants in Oxford and Swindon are rightfully celebrating 20 successful years of MINI production. Over the past two decades MINI has built over 5 million cars in the UK. Plant Oxford currently builds the MINI 3-Door Hatch, MINI 5-Door Hatch, MINI Clubman, and the MINI Electric, all on the same production line.
MINI Plants Oxford and Swindon employ over 4,500 skilled workers, including 130 apprentices, who all keep production moving to build 1,000 MINI autos a day. That's one every 67 seconds.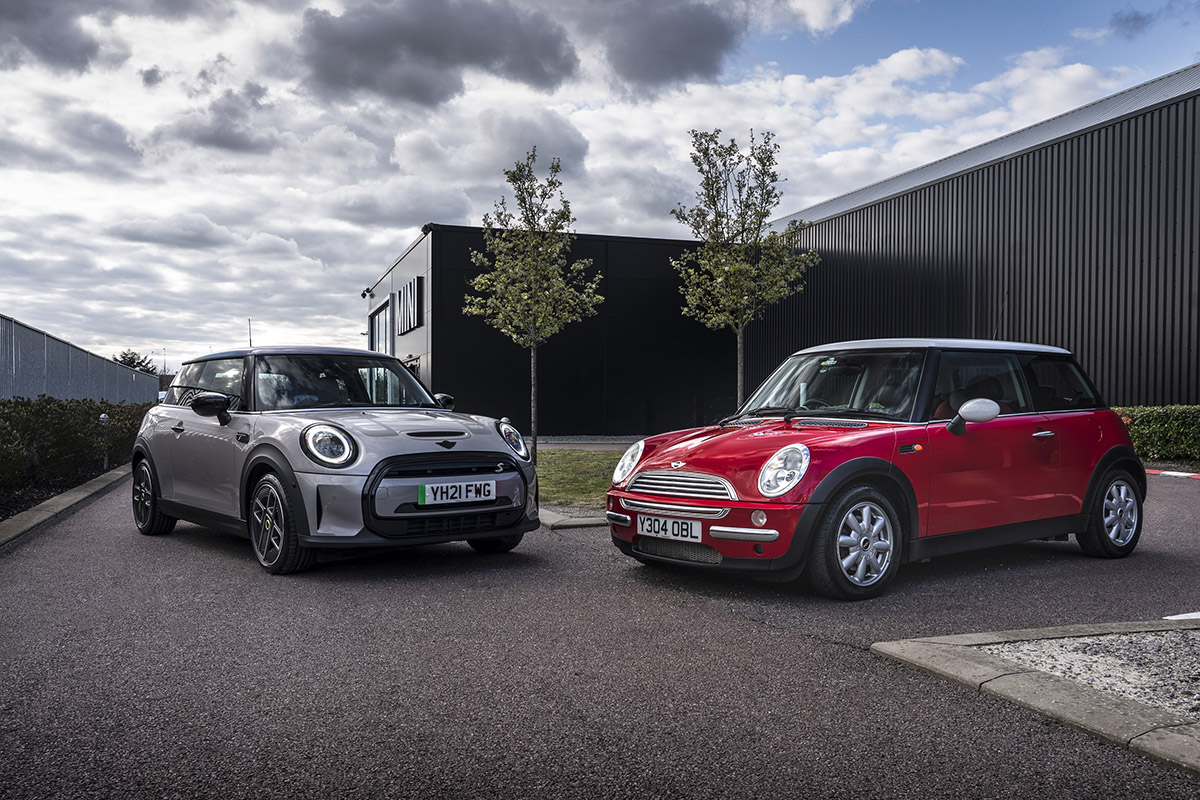 Plants Oxford and Swindon have been at the heart of their communities for a very long time: 108 and 65 years respectively. In recent years, Plant Oxford has become a popular tourist destination with 26,000 MINI fans enjoying the award-winning Plant Tours, including us in 2016.
MINI's future looks bright. With the MINI Electric going into production in 2020, Plant Oxford is already electrified and in the early 2030s, MINI will be the first BMW Group brand to go fully electric. Plants Oxford and Swindon have played a pivotal role in making MINI production more sustainable over the past 20 years and are vital to the BMW Group's strategy to further reduce emissions.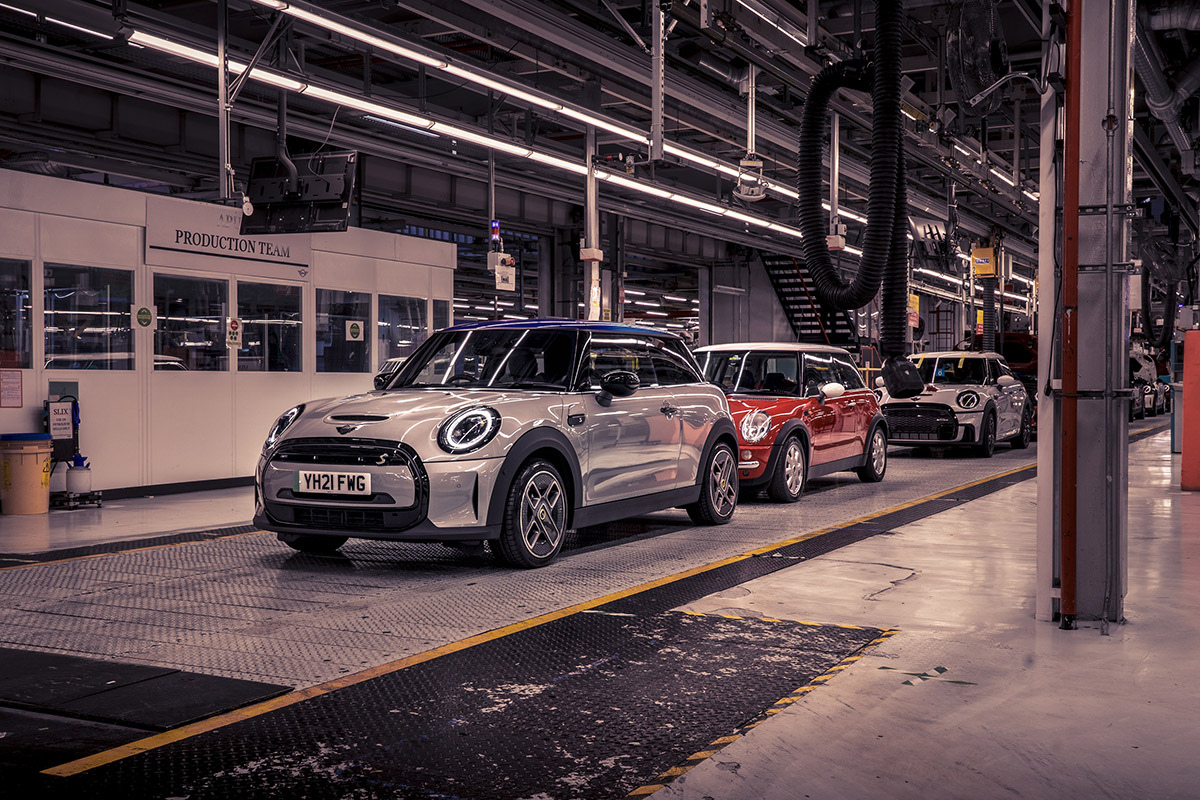 Highlights from 20 years of MINI brand and UK manufacturing.
2001: Start of MINI Production at Plant Oxford. In July, the new MINI Hatch is launched in the UK.
2002: MINI USA began selling vehicles in the U.S. with the introduction of the MINI Cooper and MINI Cooper S Hardtops.
2004: The BMW Group announces £40 million investment at Plant Swindon The first MINI Convertible is revealed, with produced at Plant Oxford, UK.
2006: Plant Hams Hall produces new engine family and supplies Oxford for MINI production, creating the UK MINI Production Triangle. MINI Cooper S with John Cooper Works GP Kit unveiled
2007: MINI Plant Oxford pioneers innovative paint technology. Integrated Paint Process enhances the efficiency of the paint process, reducing energy and emissions by 10% in the painting of body shells.
2008: New MINI Clubman revealed.
2009: Real-world UK field trials begin for the MINI E, an all-electric vehicle. More than 250,000 miles were driven on UK roads in one year.
2010: The brand's first SUV the MINI Countryman is revealed (produced in Graz, Austria).
2011: MINI Coupé revealed.
2012: MINI Roadster revealed.
2013: MINI Paceman revealed.
2014: The brand's first MINI 5-Door Hatch is revealed.
2014: One of the UK's largest roof-mounted solar farms is installed at MINI Plant Oxford. The solar farm has more than 11,500 panels, covering an area the size of five football fields, and generates enough electricity to power the equivalent of 850 households. Plant Oxford reduced its carbon footprint by approximately 1,500 tons of CO² per year.
2019: MINI Plant Oxford builds its 10 millionth MINI and is awarded "Best Told Story" from the official tourism agency for England, Visit England.
2019: The two bookends of the brand are announced – the third MINI John Cooper Works GP and the brand's first all-electric production car, the MINI Electric.
2020: MINI Electric customer production begins at Plant Oxford, making it the first BMW Group Plant to have electric running down the same line as the combustion engine models. By the end of 2020, 17,580 were sold around the world.
2020: MINI reveals future product plans and new strategy focusing on electromobility, crossovers and production of models in China from 2023 onward.
2021: MINI confirms its last combustion engine model will be revealed in 2025 and the brand will become electric-only from the early 2030s onward.