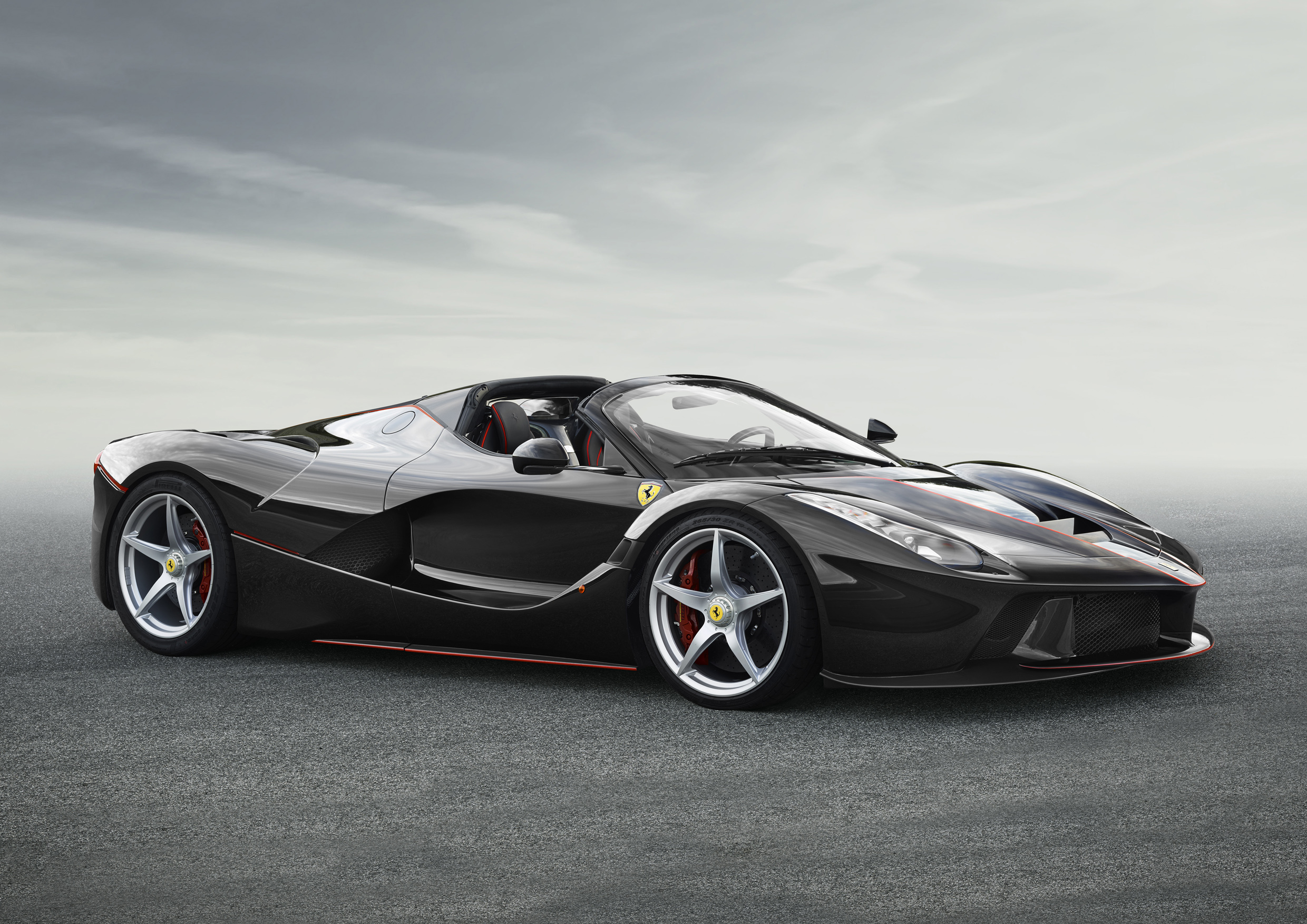 We don't know much about Ferrari's new Spider, a droptop based on the LaFerrari, but we can tell you one thing: This car's a unicorn — you can admire her from afar, but you'll never ever touch one.
Rumors and wishes have been swirling around the internet about a convertible LaFerrari almost since the hard top made its debut in 2013. You might even have caught Gordon Ramsay adding fuel to the fire in the first episode of the New Top Gear last month.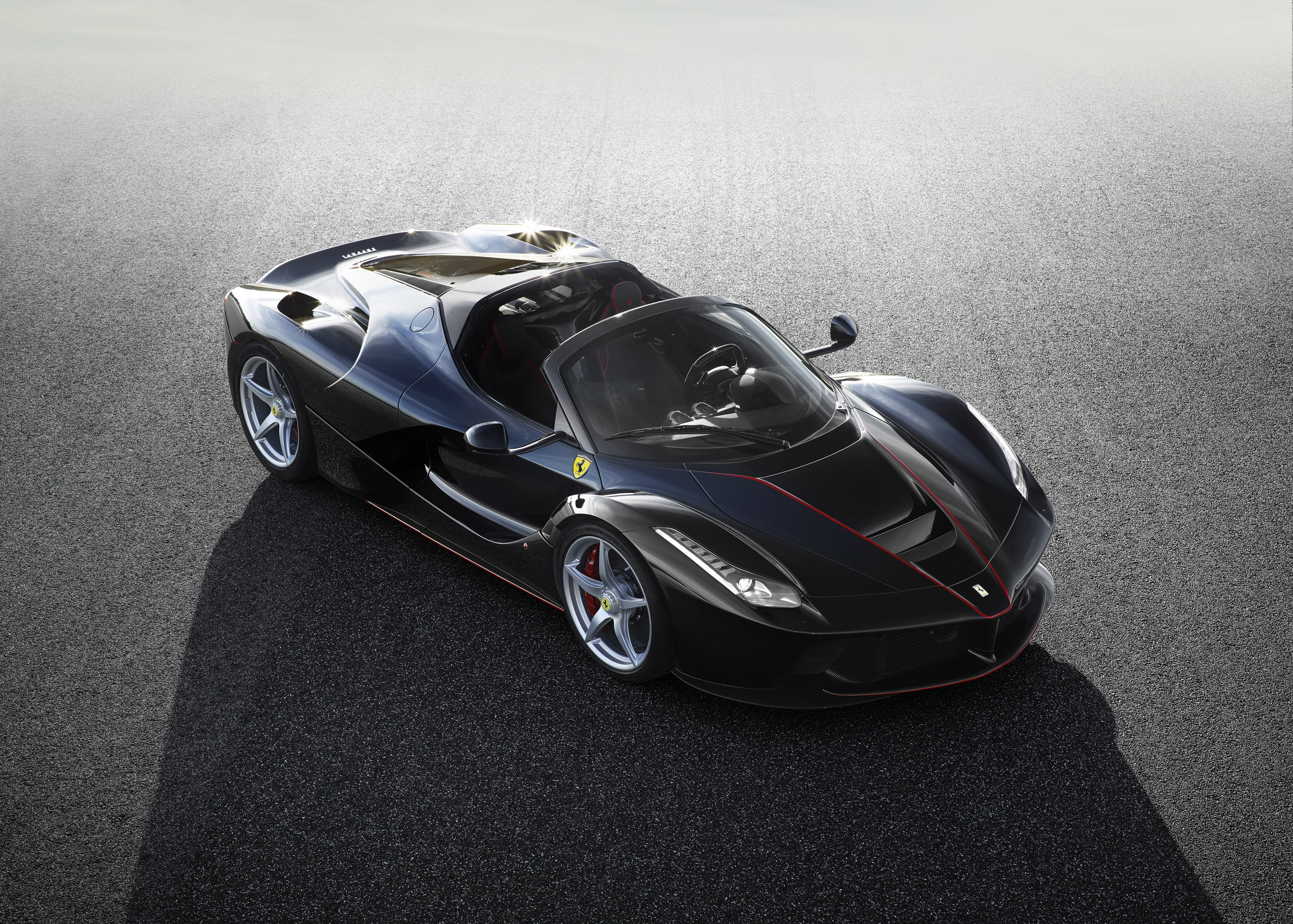 Today we have official confirmation — along with some pretty slick photos — that the convertible will be unveiled later this year. We know it will be available with a removable carbon fiber roof and a soft top, and that the engine specs are quite similar to its hardtop predecessor. The body, however, will differ slightly. Ferrari has made modifications to the chassis to keep the car rigid as you put the pedal to the floor. They've also tweaked the aerodynamics to keep drag as low as possible with the convertible top down.
We'll have a lot more later this year after the car makes its first public debut at the Paris Motor Show where she's sure to be the belle of the ball.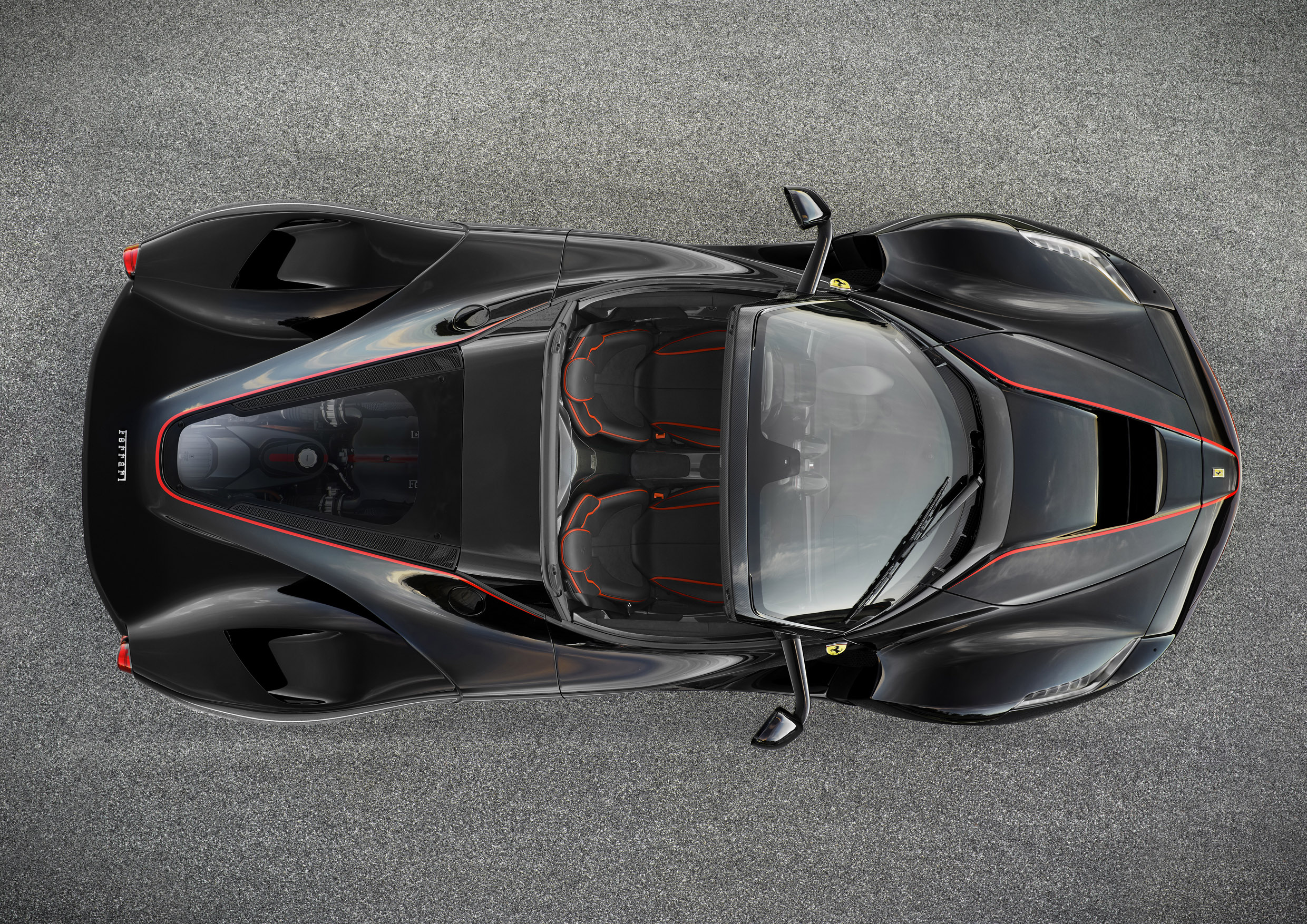 Too bad she's already promised. Ferrari sold all the cars they'll build at a private event earlier this year.
If you're among the lucky few with a massive car budget, however, you might still be able to get your hands on one. Express.Co.Uk reports is reporting that private brokers are only asking for $2.8 million.