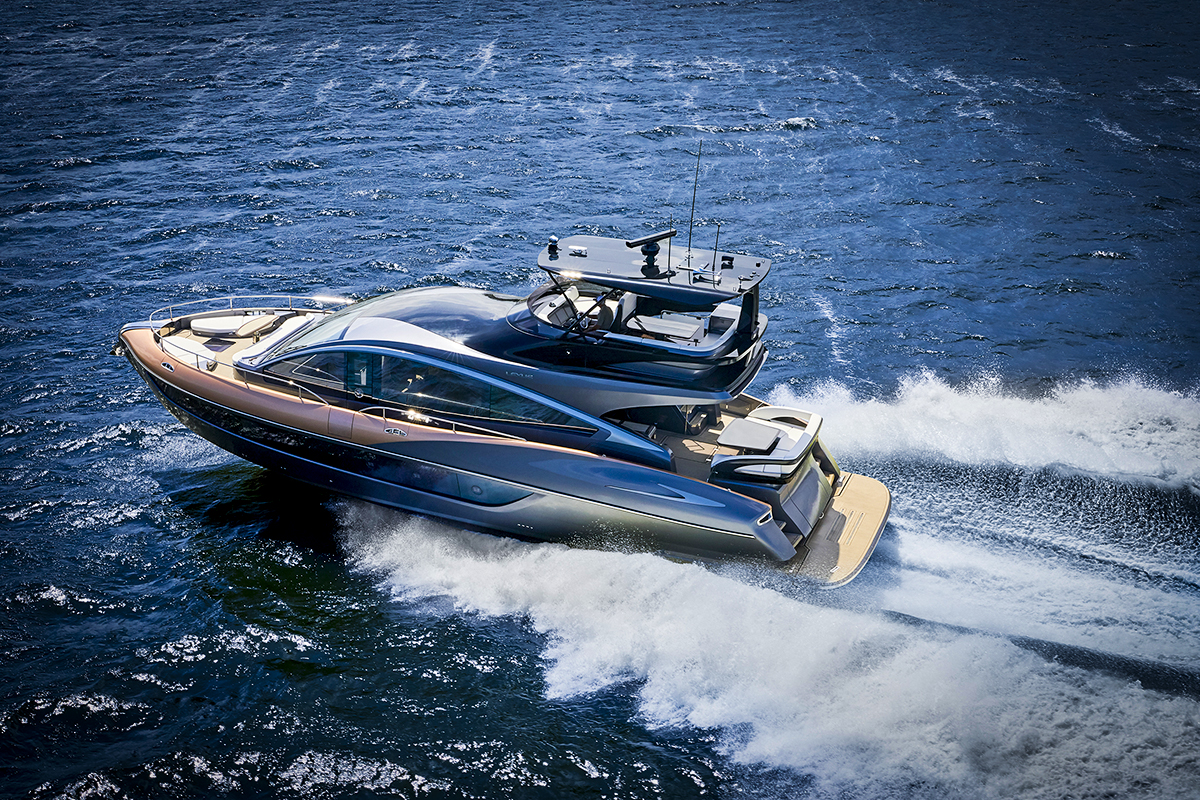 Like you, I've always enjoyed cars. Driving them, looking at them, trying to fix them (unsuccessfully), and dreaming about models I will most likely never get to experience. Boats, or more specifically those seafaring aristocrats, yachts had never really captured my interest. But somewhere near Boca Raton, adrift in the azure Atlantic off the coast of Florida, I finally understood why people spend millions of dollars on them. Of course, it's probably different for everybody, but at last I had a sense of the exhilarating freedom one experiences cutting through a cool sea in what is essentially a five-star hotel suite. As a guest of Lexus for the world premiere of its first luxury yacht, the LY 650, I spent several hours familiarizing myself with the interior and marveling at the level of technology integrated throughout its sleek, copper-colored, two-tone body.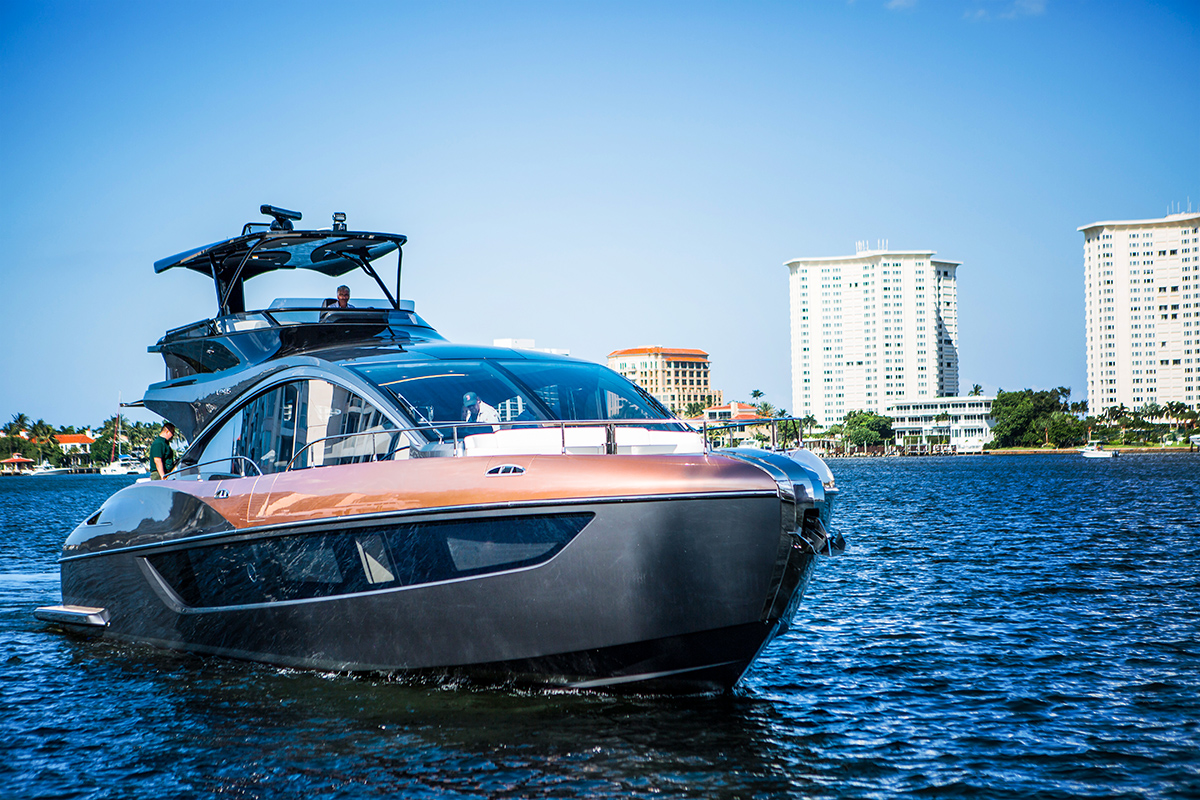 Based on the Lexus Sport Yacht Concept first shown in January 2017, the LY 650 is a collaborative effort between Lexus and Marquis Yachts. According to Lexus, the LY 650 is an embodiment of the company's challenge "to go beyond the automobile to deliver innovative and amazing experiences." Josh Delforge, Marquis' Vice President of Design, said the goal was to create something that had never been achieved in the industry with an emotional experience at the heart of the design. More akin to architecture than design, the LY 650 had to be aesthetically breathtaking, while conforming to sophisticated engineering specifications that would give the 65-foot yacht its power and grace.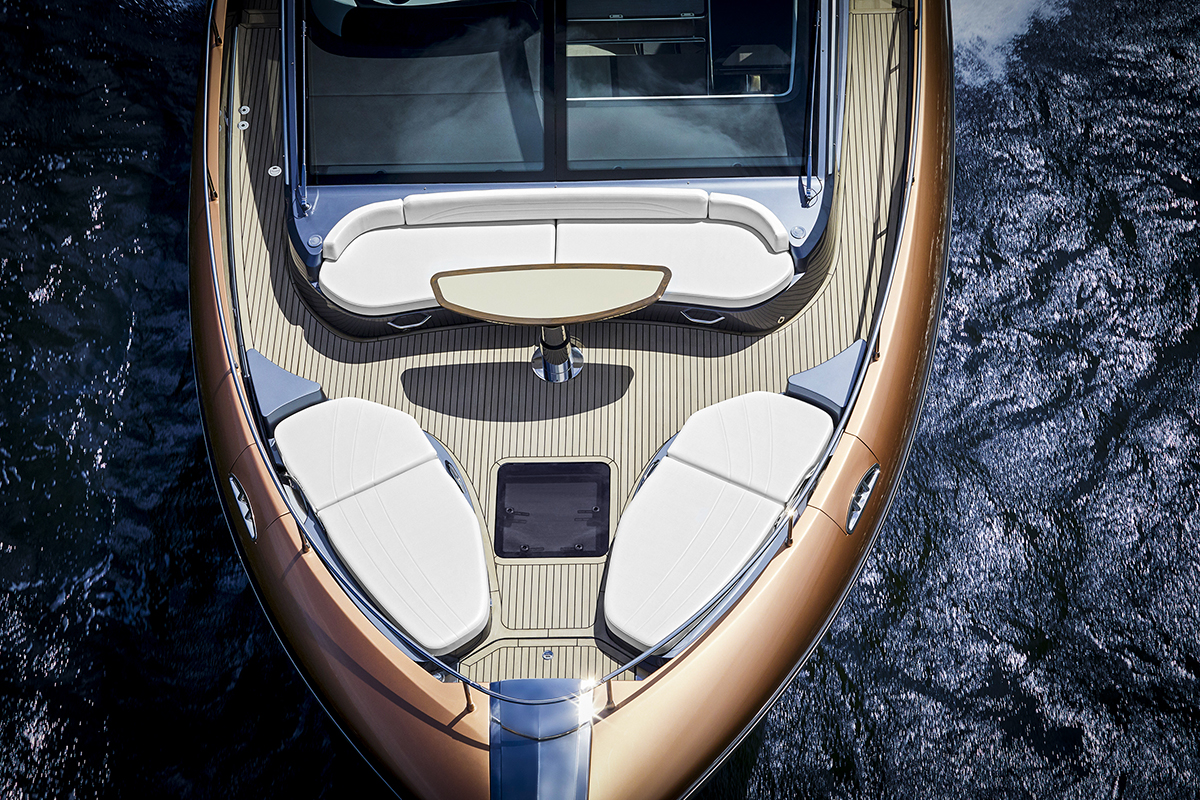 While each LY 650 hull is hand-molded and hand-painted, the curvaceous elegance of the LY 650 does not end with the hull and exterior architecture. The Lexus/Marquis craftsmanship continues on deck, whereby light is channeled by every visible component into smooth, curved lines that take the eye somewhere pleasant. It's as though every single physical detail has been curated into a visually aesthetic experience. Inside the boat, natural shapes and textures make the living quarters feel like an extension of the body, thereby allaying fear and inspiring calm confidence in seamless function.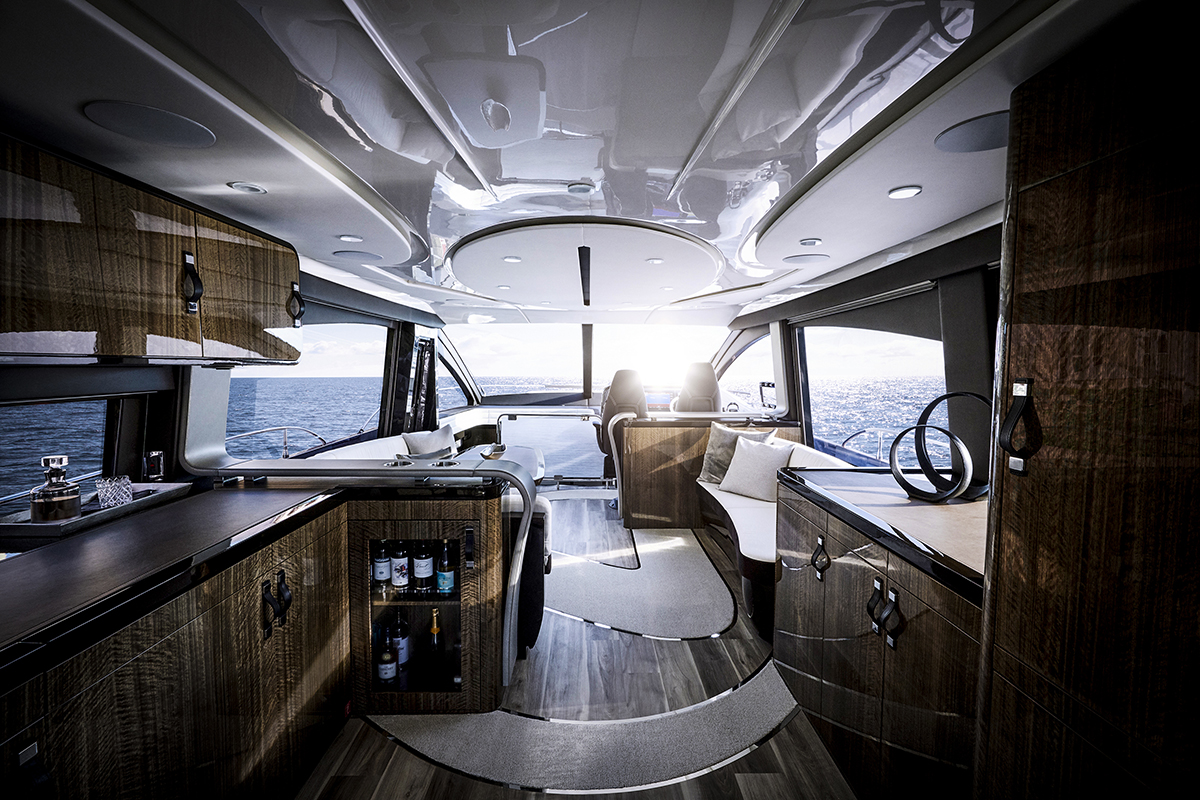 The cabin surfaces are pleasing, both to the eye and to the touch. Details such as glossy wood veneers, leather, cashmere, and even carbon fiber don't stand out individually at first, because they work together in harmony, a harmony that is enhanced by cool, hidden lights which create a subtle glow in places where the eye seeks conclusion. This effect deepens the sense of tranquility one feels inside the LY 650. Even the bed appears to levitate with a Yoda-like stillness.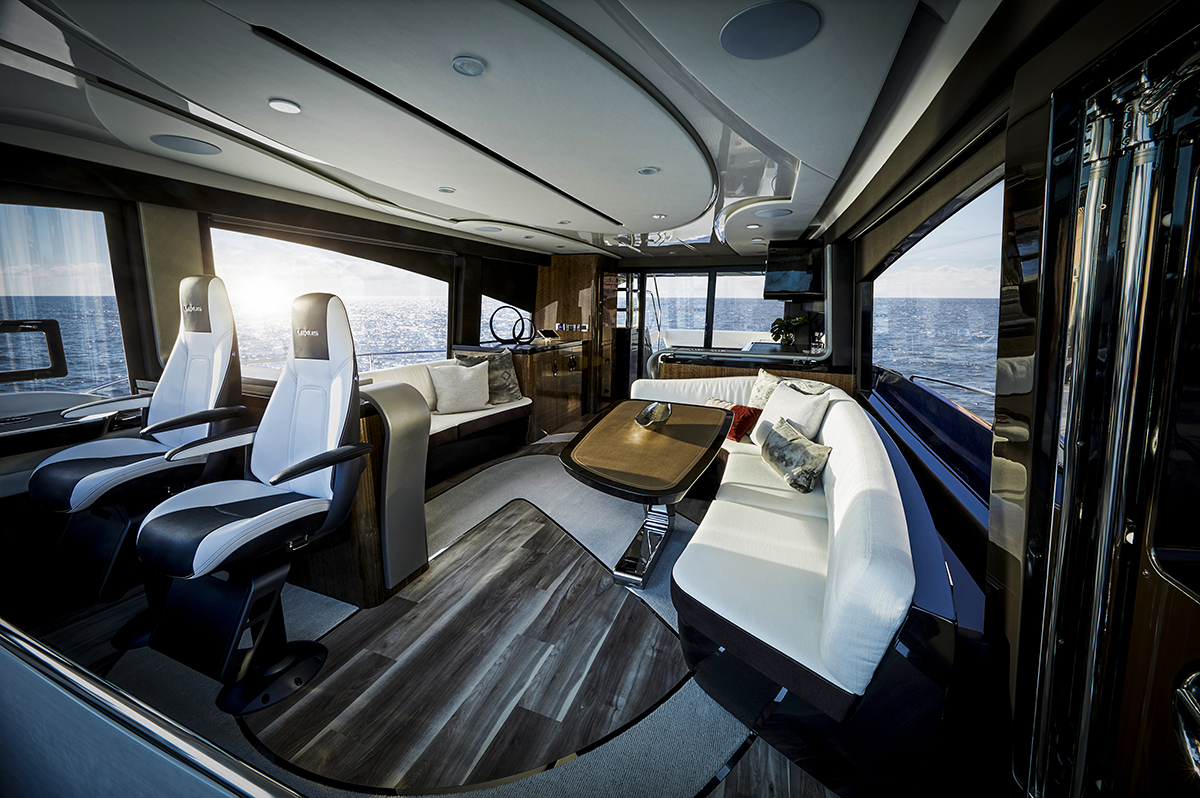 According to Mr. Delforge, this original, groundbreaking yacht design inevitably began with arguments, and continued with endless engineering and design dilemmas. Marquis and Lexus say they solved the issues by working at an unprecedented level with a tenacity to solve problems without succumbing compromise.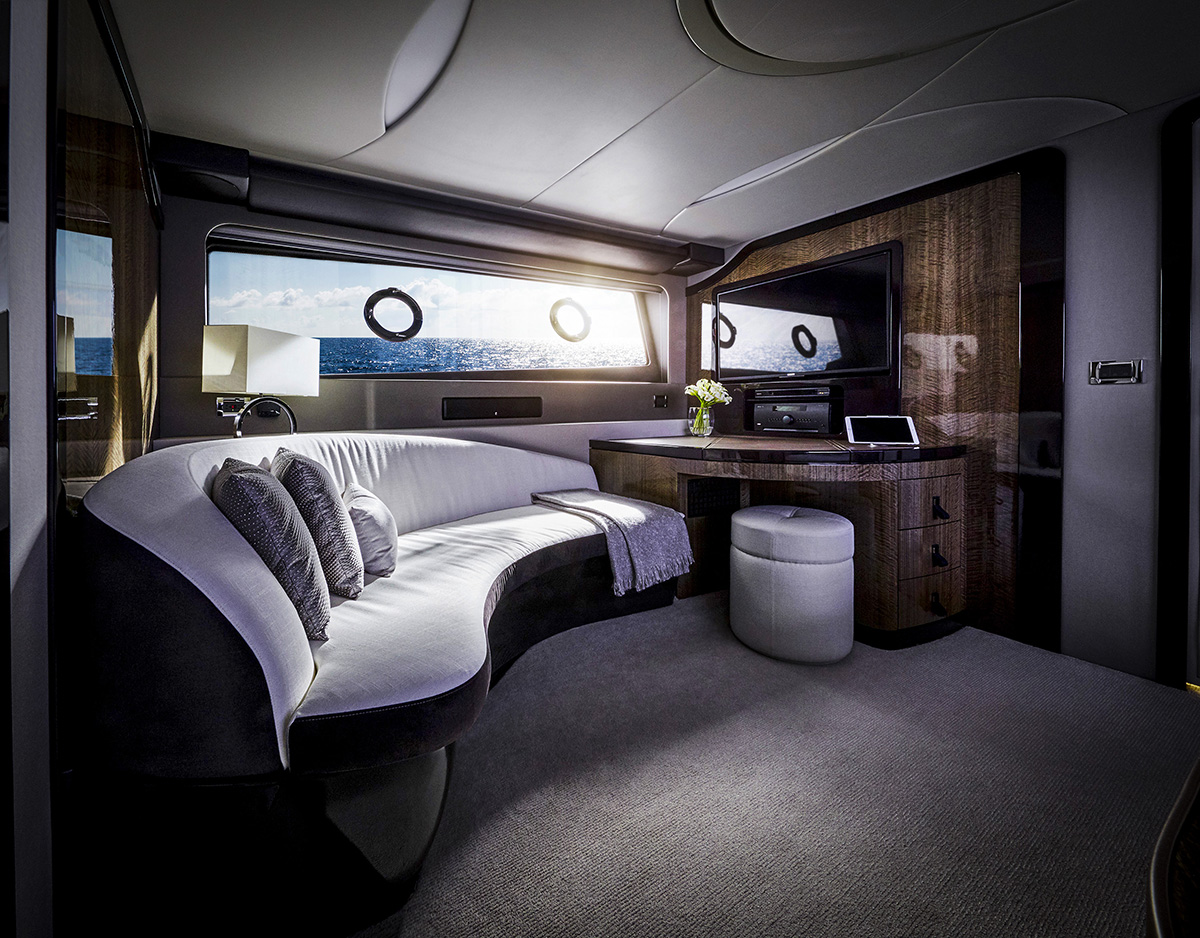 "We really battled with the styling of the exterior," says Mr. Delforge. "We were trying to design something extremely unique. And when styling targets compromised the function, we had to keep reworking. It's the most challenging project I've ever been part of and those challenges extended to the wood shop, upholstery shop, et cetera, resulting in many new techniques for all of us."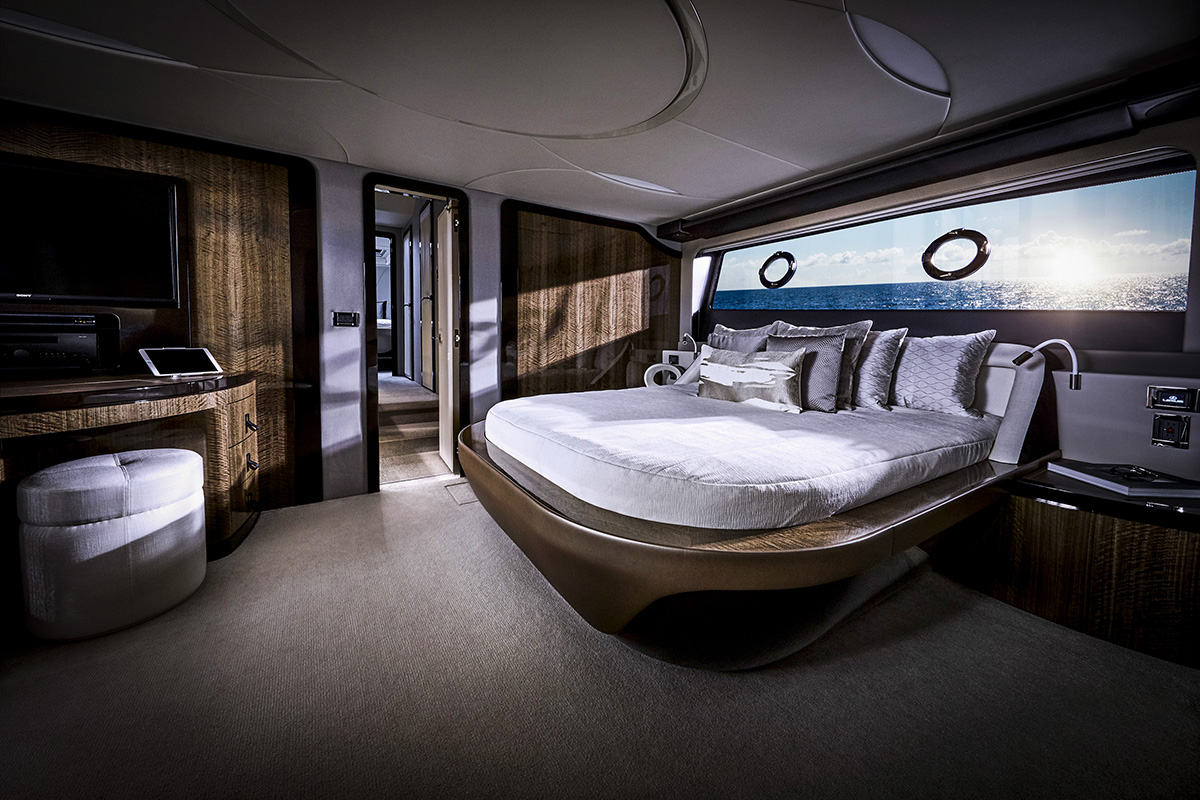 The LY 650 started life as sketches on paper, then drawings on a computer screen. From a technical standpoint, the LY 650 powertrain features twin Volvo Penta IPS engines with three power options, 1350, 1200, or 1050 horsepower each. By integrating these with a unique underwater-hull shape achieved through the application of computational fluid dynamics modeling, Lexus found they were able achieve an enviable perfecta of high output, low fuel consumption, high cruising stability and maneuverability. The yacht rides on a light and highly rigid composite hull that combines Carbon Fiber-Reinforced Plastic with Glass Fiber-Reinforced Plastic, and was jointly developed with Marquis Yachts, based in Pulaski, Wisconsin. In other words, it's like cruising on air.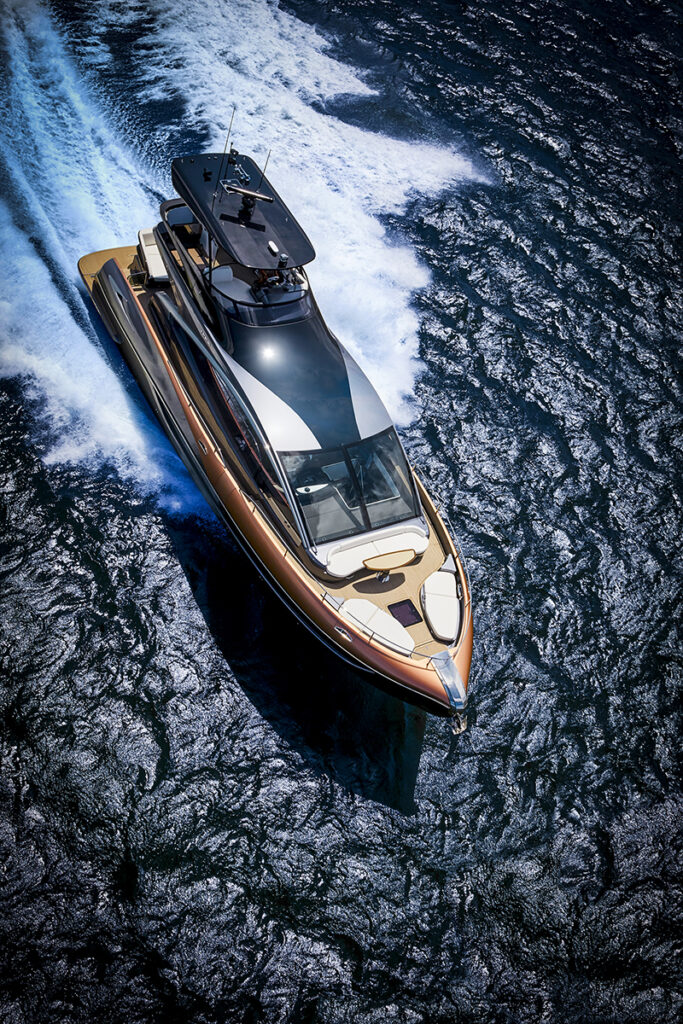 President of Toyota and grandson of the company's founder, Akio Toyoda commented that, "[the] LY 650 symbolizes the challenge taken by Lexus, which aspires to be a true luxury lifestyle brand, to venture beyond the automobile. A collaborative team between Toyota and Marquis Yachts introduced the Toyota Production System to the boat manufacturing facility to improve productivity and quality. I am truly looking forward to seeing the advanced, high quality LY 650 display its beauty on the oceans across the globe. As a mobility company, we are pursuing new possibilities for mobility even on the sea."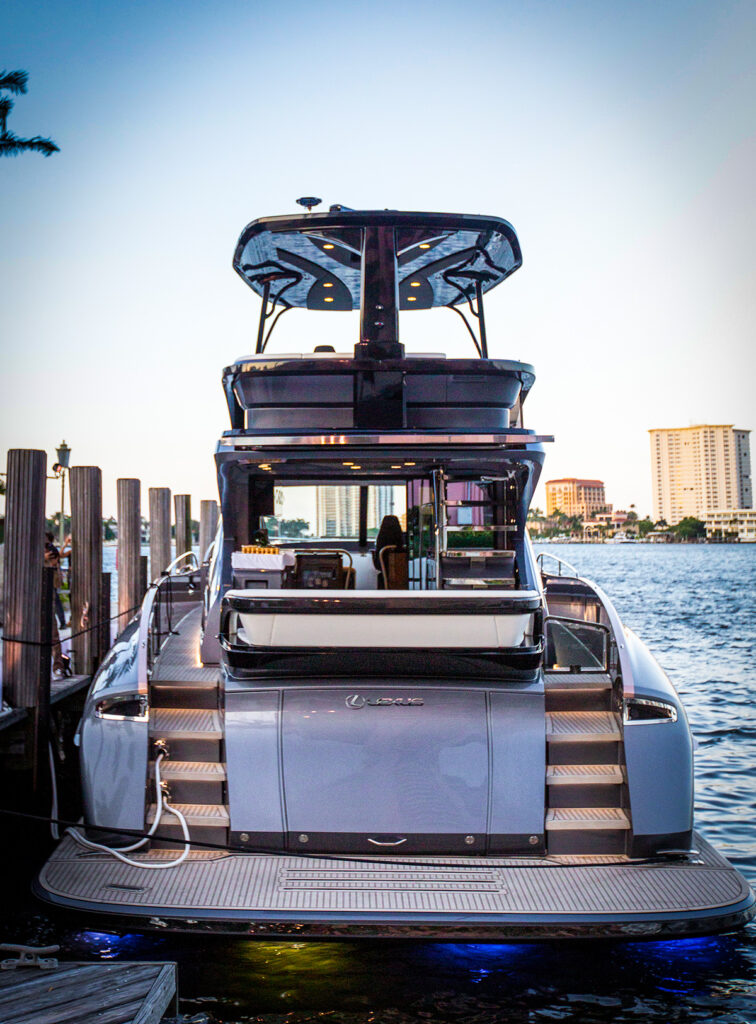 LY-Link, an advanced technology for boat connectivity monitors the vessel and sends notifications via text message should an abnormality be detected. It also enables remote control of systems including the yacht's air conditioning and lights via smartphone.
Cruising on the boat for several hours, I divided my time between one of the three bedrooms below deck and the upper deck, where I annoyed the captain and other members of the media by asking the purpose of every leather knob and button. While the speed and agility of this vessel will certainly make waves in the industry, it was the elegance of design and comfort of the interior that won me over. For what people spend on yachts of this caliber, it seems to me that the LY 650 will always justify its presence because it's just so breathtaking to behold. And that's before you climb aboard. 
If you'd like to see the Lexus LY 650, it will appear at the Fort Lauderdale International Boat Show in Florida Oct. 30 – Nov. 3, 2019.