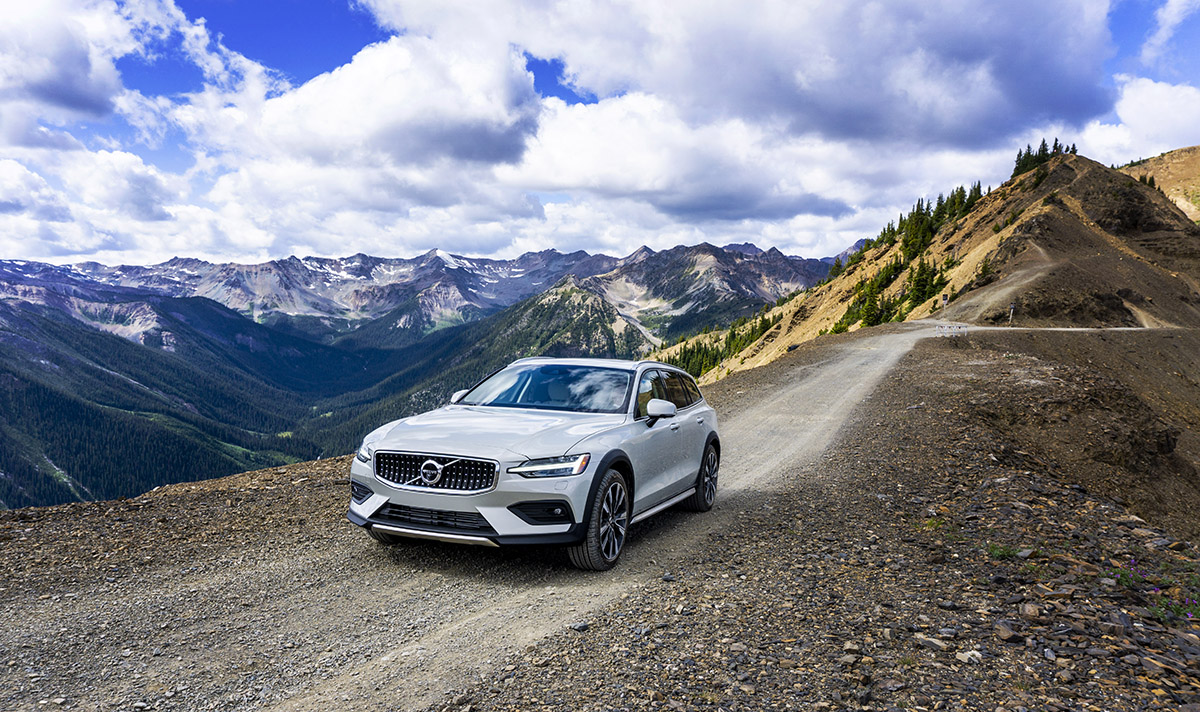 It was billed as a Scandinavian Adventure on the invitation, and since we were driving all the updated and new 2020 Volvo vehicles through some beautiful landscapes, that's technically true. Except for the part where we didn't actually go to Scandinavia. Then again if you can't go to Sweden to drive the updated Volvo XC90 T8-E Inscription luxury SUV, the new V60 Cross Country wagon and XC60 T8-E Polestar performance SUV, Banff works just fine.
The sacrifices we auto scribes must make…
Banff, if you've never been, is one of the most beautiful places in North America. It's a rare western town in that it's not a converted mining town. From its inception, it has been a tourist destination.
Banff was founded in the 1880s after three Canadian-Pacific Railway workers discovered the natural hot springs near the peak of Sulphur Mountain. In 1885 the Canadian government created Banff National Park and the village of Banff was built to serve the flock of tourists coming to the area. As a result, the area is remarkably pristine and aside from the crazy low Canadian speed limits, it's a pretty good place to evaluate cars, especially when those cars are designed to go adventuring as the Volvo XC90 and V60 Cross Country are.
The best way to get to Banff is to fly into Calgary and catch a ride from the western edge of the prairie up into the Canadian Rockies, which takes about an hour. It was during that hour that I was able to test one major update to the XC90 for 2020, its second row individual seats. Normally, I focus on what's going on from the driver's seat, and will a little later in this review, but the new second row configuration is big news for Volvo, creating a more comfortable and luxurious space for passengers.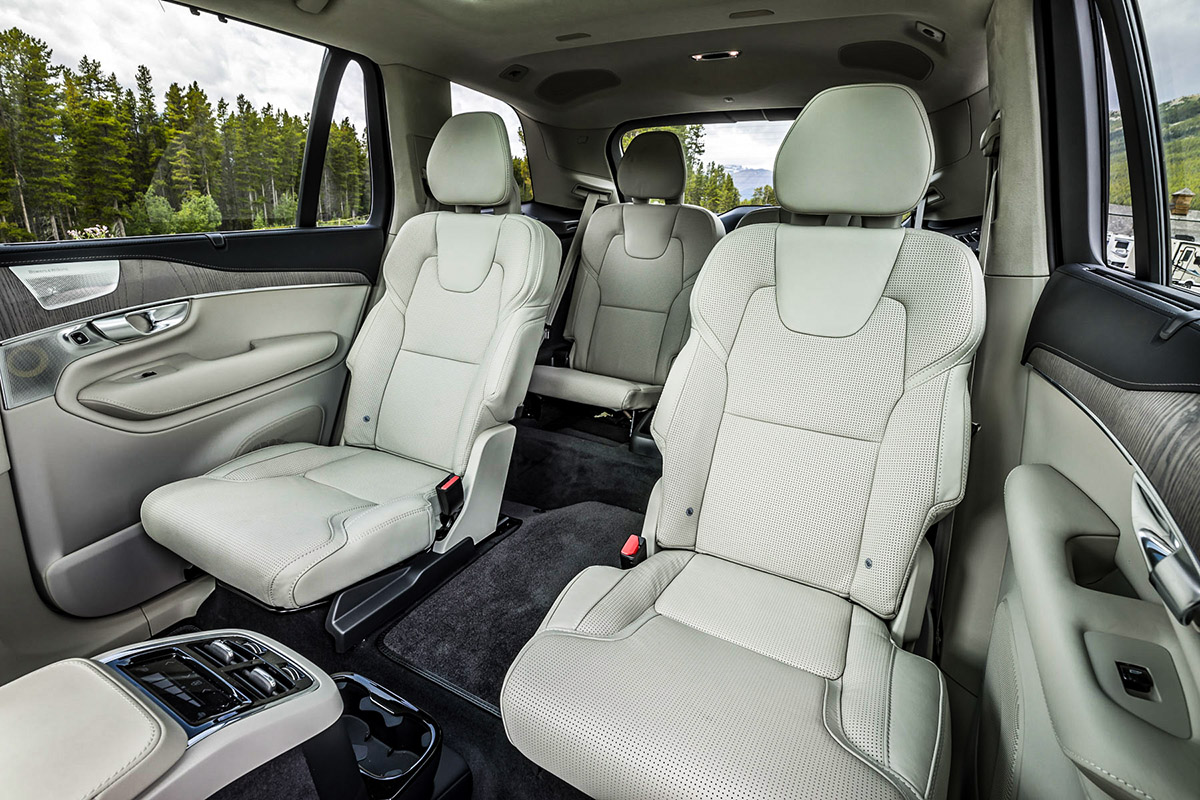 After a comfortable hour in the XC90, I arrived at the Fairmont Banff Springs early enough to do a little exploring. The hotel lives up to its billing as one of the most scenic in the world. The original hotel was opened in 1888 by the Canadian-Pacific as one of its Grand Railway Hotels built to pamper travelers on their transcontinental system. After a fire destroyed the original building, a new hotel was constructed and is structurally unchanged to this day, though of course modern amenities have been added.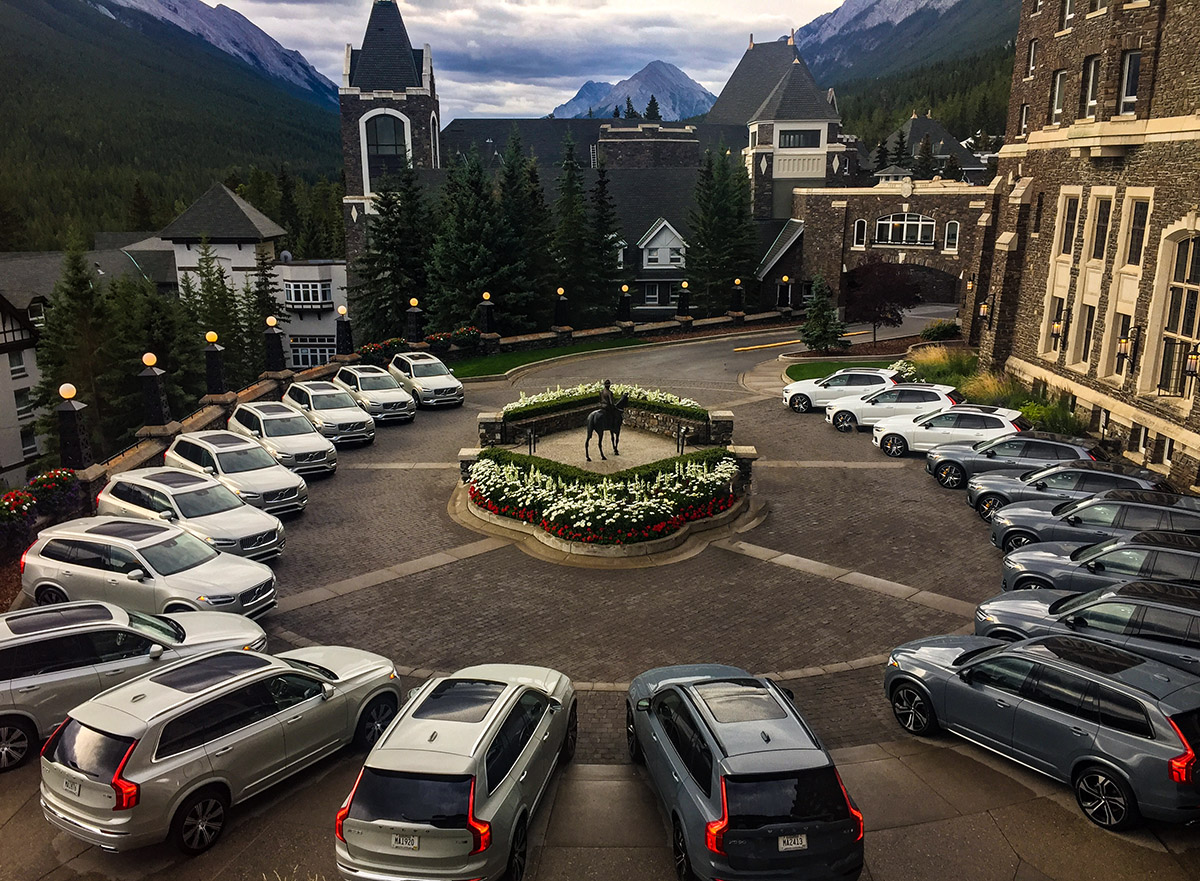 The town itself is both quaintly historic and a modern retail mecca at the same time. Microbreweries, pubs, coffee shops, cafes, gift shops, outfitters, and sporting goods stores line Banff Avenue and foot traffic makes driving through the main shopping district slow going. But walk a few blocks to the Bow River and you're treated to trails that quickly take you into the natural landscapes that have drawn people here for years.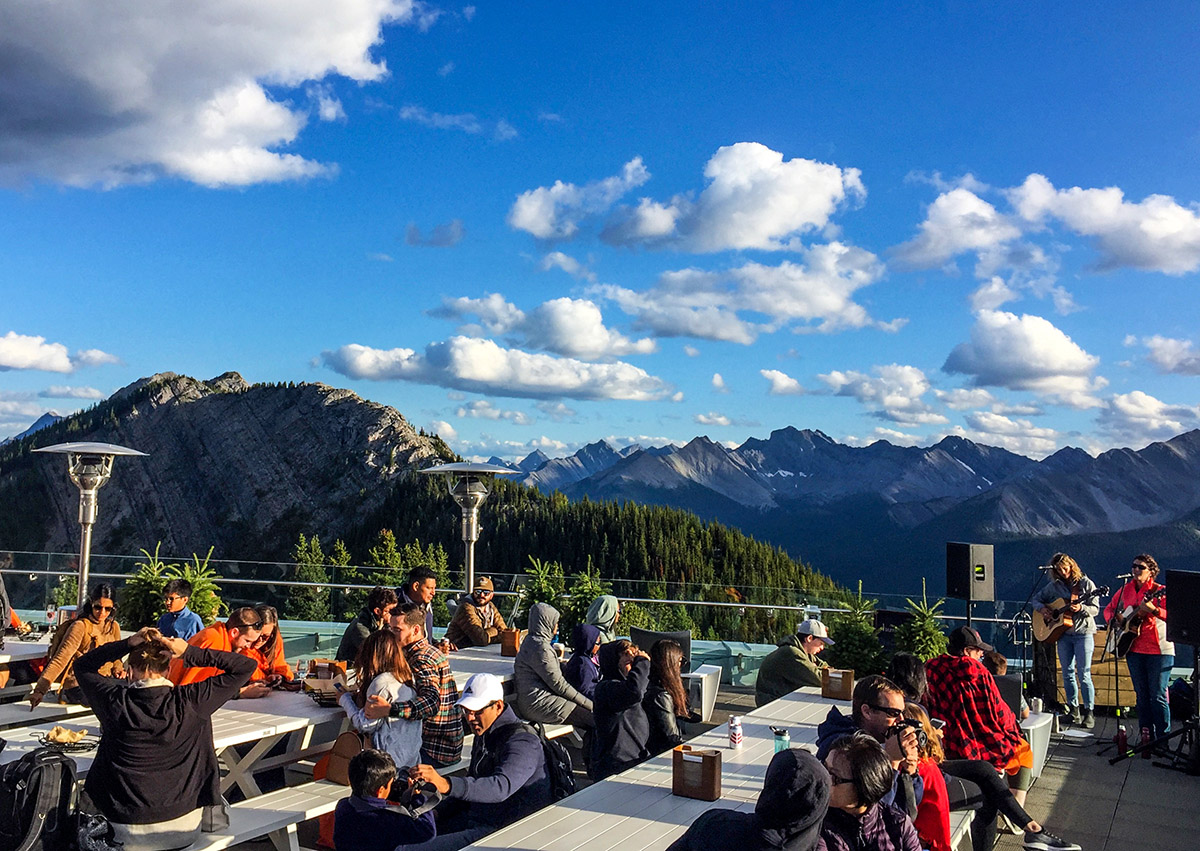 Just south of town is the Banff Gondola which takes you up Sulphur Mountain to a lodge at the top that includes an experience center with information and displays about the area, a viewing platform where you can see six mountain ranges, access to hiking trails, and the Sky Bistro, a gourmet restaurant with spectacular views 7,510 feet above sea level.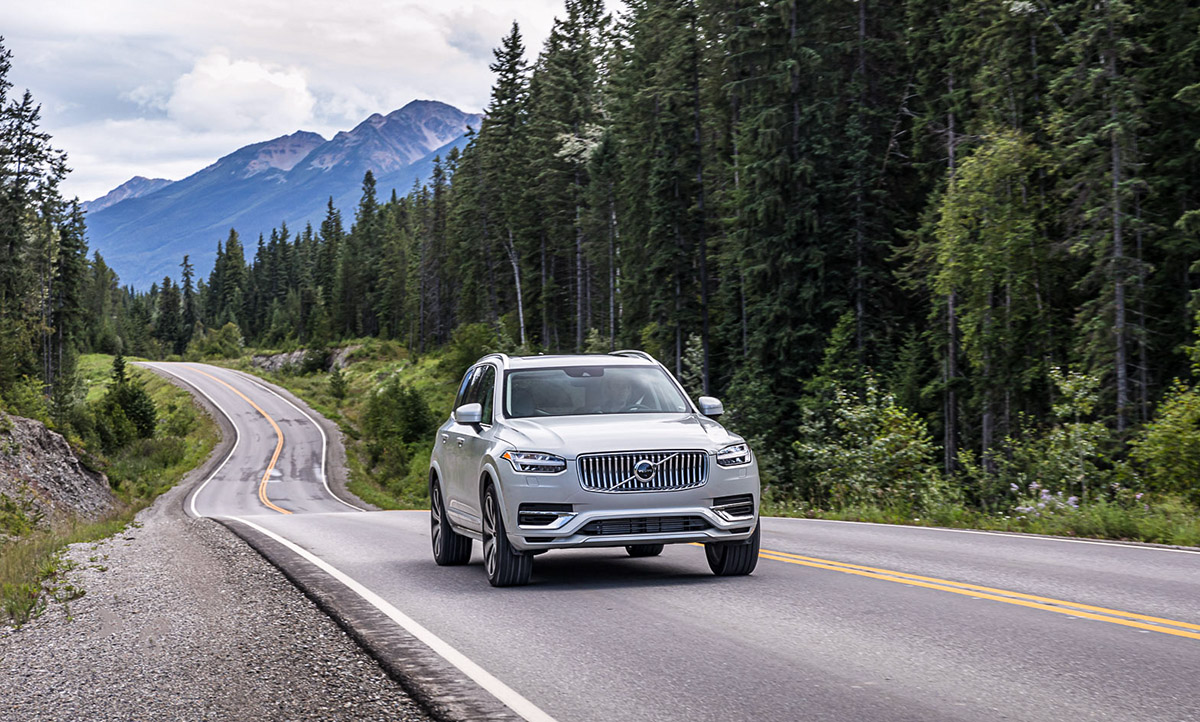 2020 Volvo XC90
Now the oldest vehicle in Volvo's lineup, the XC90 has received several updates since I first drove it a couple of years ago. In addition to the aforementioned second row seating upgrade, you'll also notice exterior updates including a concave grille, updated front and rear bumpers, integrated roof rails and tailpipes, and new wheel designs. Inside, changes include making the 12.3-inch digital instrument cluster standard, adding traffic sign recognition to the technology suite, and rear cross traffic now includes automatic braking. Also new for 2020 is a wool-blend fabric option that gives premium buyers a vegan option for their car's interior.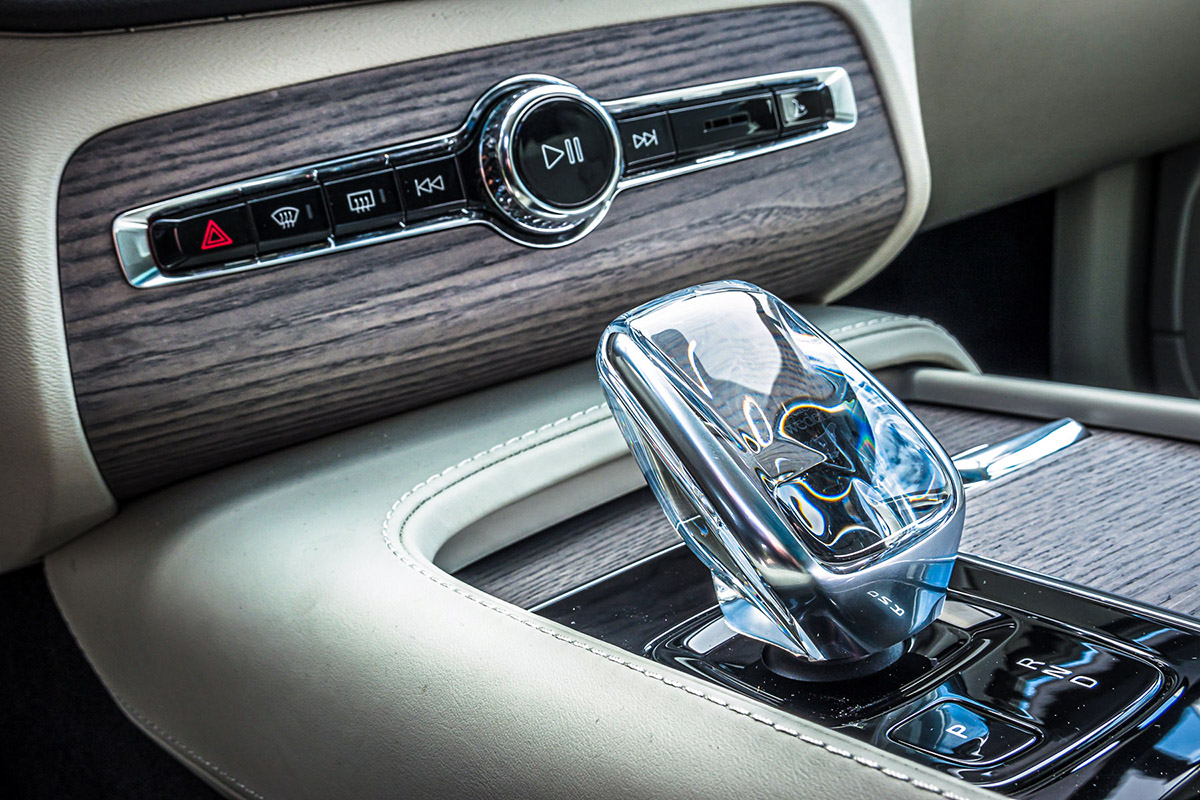 I drove both a fully luxed out T8 E-AWD Inscription model that tipped the scales at $86,990 and a sportier T6 AWD R-Design for $74,735. Both were equipped with Nappa leather, Bowers & Wilkins premium audio, Volvo's air suspension, and Co-Pilot Assist all excellent upgrades. The T8 E-AWD Inscription model also had heated, ventilated and massaging front seats, heated rear seats, a heated steering wheel and leather everywhere, even wrapping the sun visors. The Orrefors crystal shifter has been slightly reshaped to better fit the hand. Battery capacity has been increased to 11.6 kWh for improved performance and efficiency.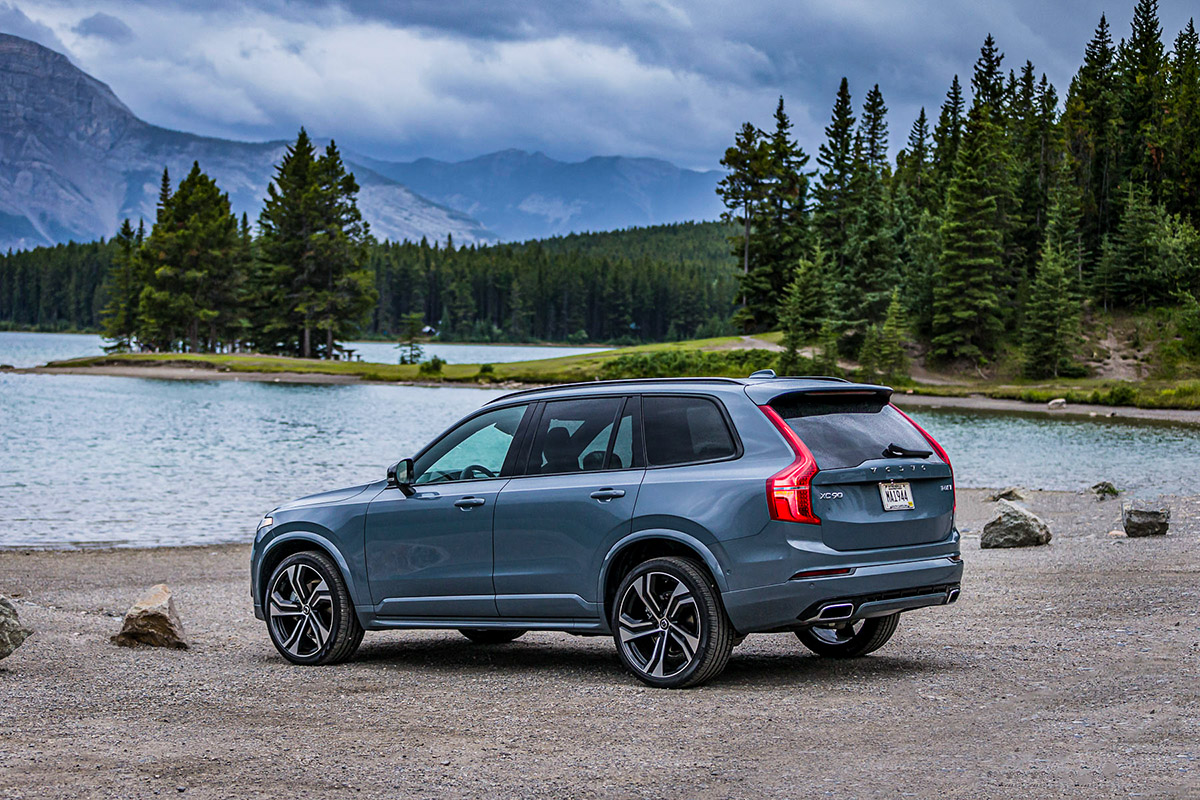 The sportier T6 R-Design offers a premium but more down to earth interior with aluminum accents replacing the wood, and gloss black trim instead of chrome. Both cars exude the Scandinavian design ethos that has made Volvo's interiors a favorite of mine since the reboot. They're just really comfortable places to spend time.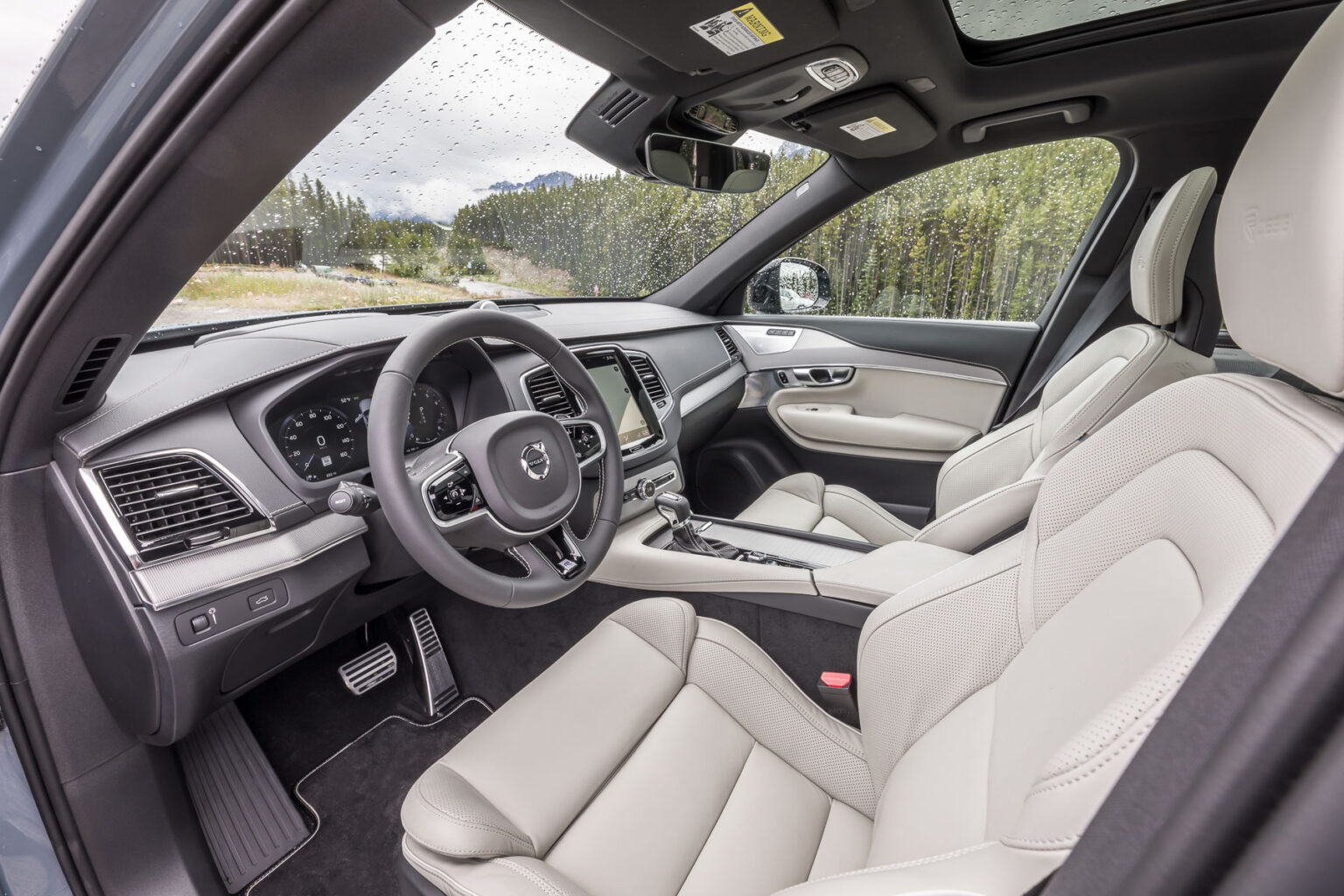 On the road, the XC90 regardless of trim is as easy to drive as any full-size SUV. The air suspension offers a number of settings that allow you to dial it in whether you're cruising comfortably, driving spiritedly on back roads, or exploring a mountain trail. The braking system has been recalibrated for better feel and performance and the Copilot assist system felt better able to keep the XC90 centered in the lane with little or no ping-ponging that had plagued the system in the past. Overall, the changes are subtle, but do enough to keep the XC90 firmly in the conversation as one of the best premium three-row SUVs on the market today.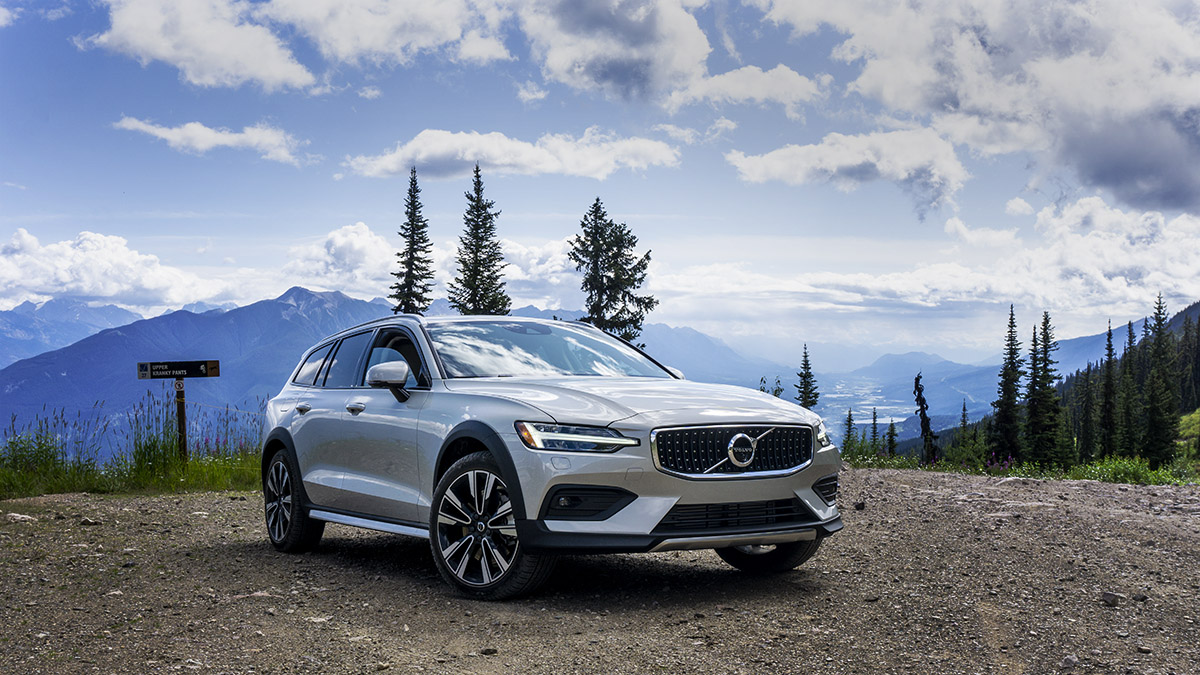 V60 Cross Country
If there's a vehicle that captures the essence of Volvo's character and heritage, it's the V60 Cross Country wagon. It is to Volvo what the Stratocaster is to Fender and the iMac to Apple. It's hard to imagine the company without it. A variation of the standard V60 wagon, the Cross Country has been raised 2.5-inches for additional ground clearance, has all-wheel drive standard, and an off-road mode that makes drives through the backcountry both easy and comfortable.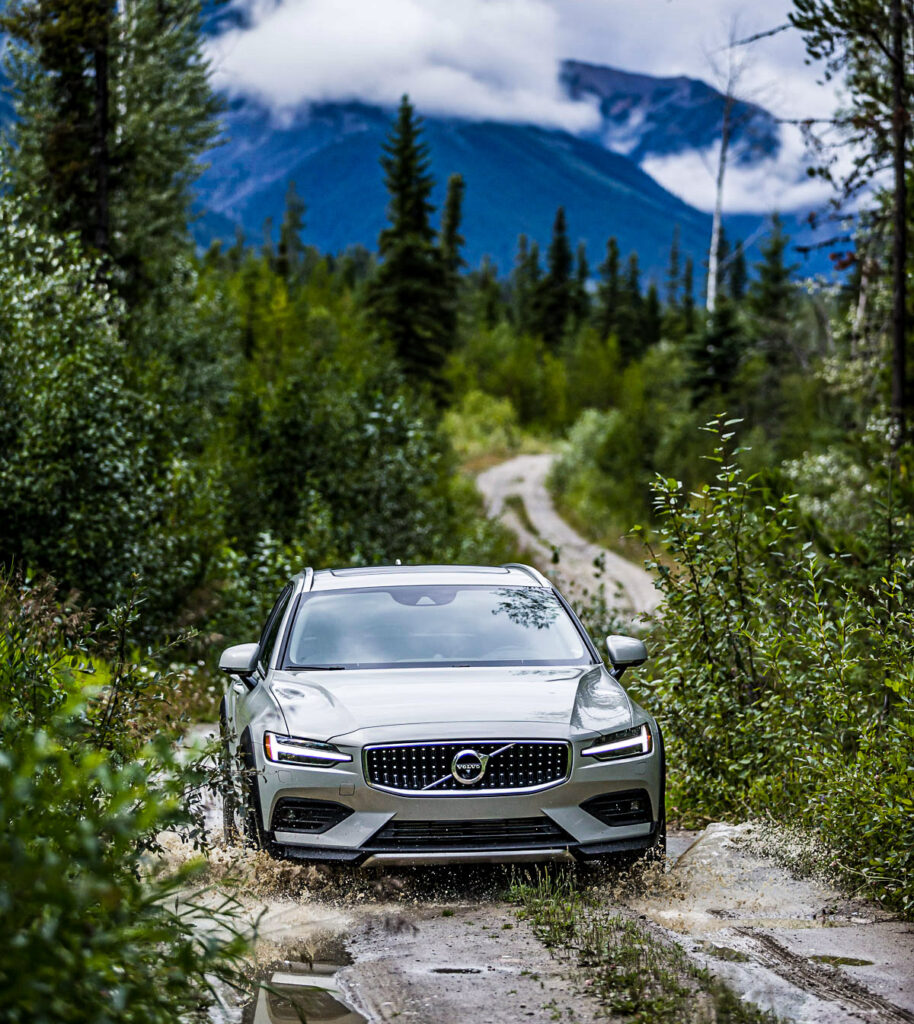 The turbocharged T5 engine's 250 horsepower and 258 pound-feet proved plenty for a 4,000 foot climb on rocky trails to the 8,033 foot summit of Kicking Horse Mountain. While none of the grades were crazy steep and the trail was well groomed, it wasn't an easy trek with switchbacks and drop-offs requiring confidence in both the driver and the equipment. With 19-inch all-season tires and the off-road mode engaged it felt more like a drive in the country than a mountain quest which means the $56,990 as tested V60 Cross Country more than lives up to its name and confirmed why it's one of a handful of vehicles I'm considering to replace my aging 4Runner.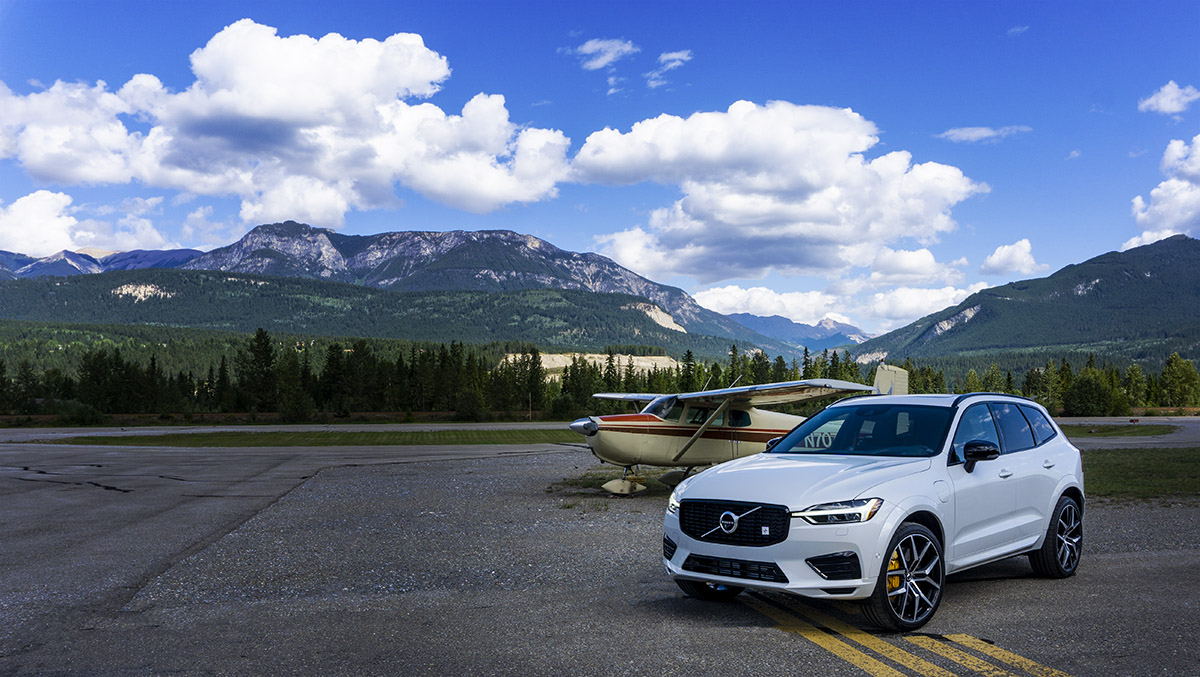 XC60 T8 E-AWD Polestar Engineered
This may be the craziest vehicle Volvo has ever made because so much of it doesn't make any sense. Yet, at the same time, it's ridiculously desirable. With 415 horsepower, 494 pound-feet of torque, a suspension fitted with manually adjustable Ohlins dampers, and Akebono brakes with gold calipers, this XC60 was worked over by Polestar engineers to deliver performance and handling that make it a worthy competitor to the Audi SQ5, BMW X3 M40i, and Porsche Macan S. 0-60 comes up in just 4.9 seconds but felt quicker than that on a quarter mile sprint down the airport runway in Golden, British Columbia.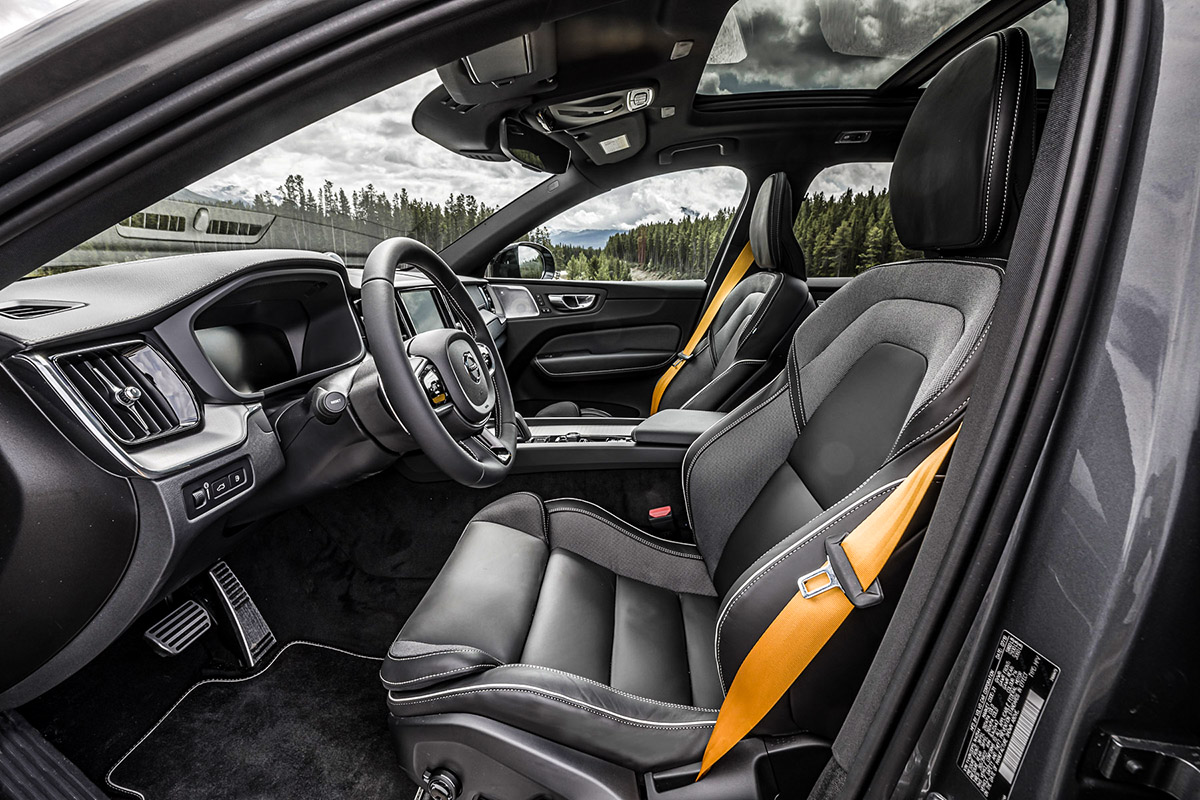 Given the added weight of the battery and electric motor, the plug-in hybrid's handling was surprisingly nimble through an autocross course they had set up on the airport tarmac. The choice of the manually adjustable dampers is interesting because you have to open the hood to tweak the front set and get down on your knees and reach behind the rear tires to access the aftward dampers. I'm not sure how many people will actually do it, but they are gorgeous and add a special something that no other manufacturer can claim.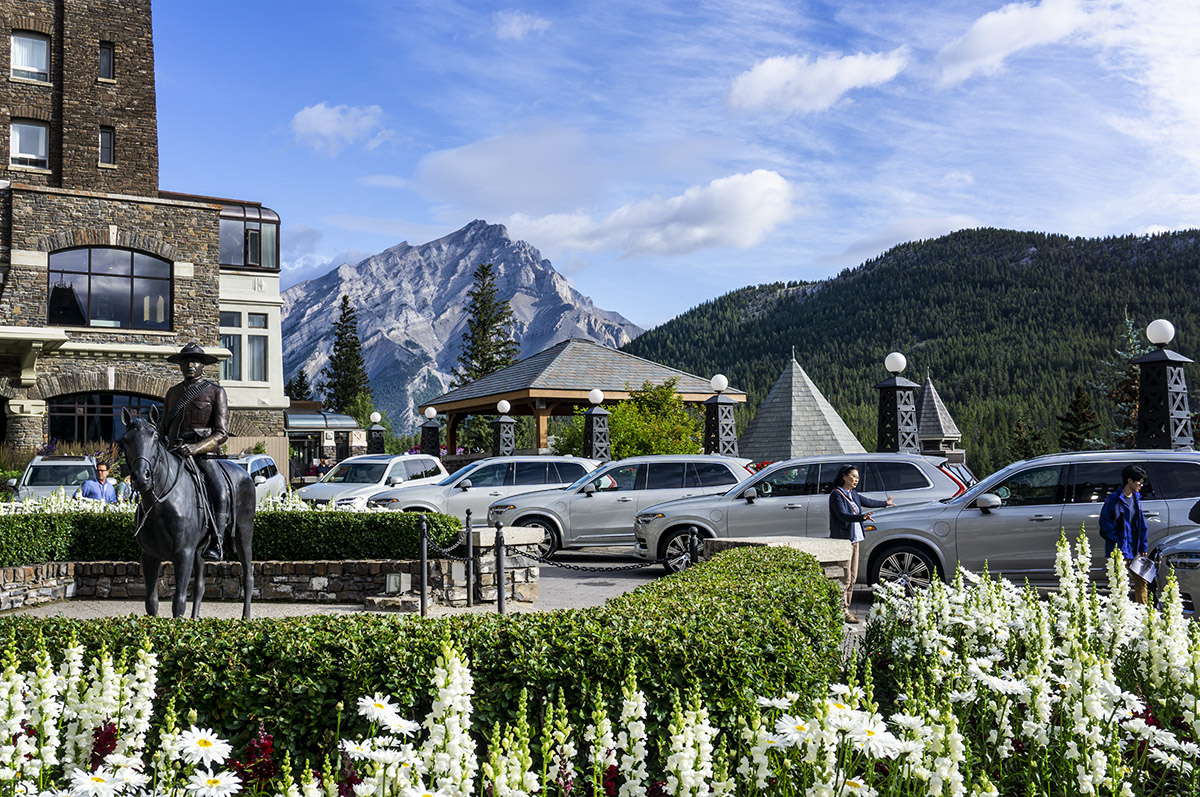 Volvo's Commitment to Safety
Taking the opportunity to celebrate the 60th anniversary of the three-point safety belt that Volvo introduced in 1959, Volvo executives spoke extensively about both protective safety and active safety. It's still a core pillar of company and since the 1970 they have actively investigated over 43,000 accidents involving Volvo cars to develop ways to make them safer. Their most recent initiative, Equal Vehicles for All, focuses on creating safer conditions for all passengers, not just the average male that most safety systems are designed around. In speaking with Dr. Lotta Jakobsson, Volvo's head of safety, she talked about optimizing and individualizing safety systems for people of all different sizes, ages, and genders in an effort to help the company realize their vision of having no occupant of a Volvo vehicle seriously injured or killed in a crash.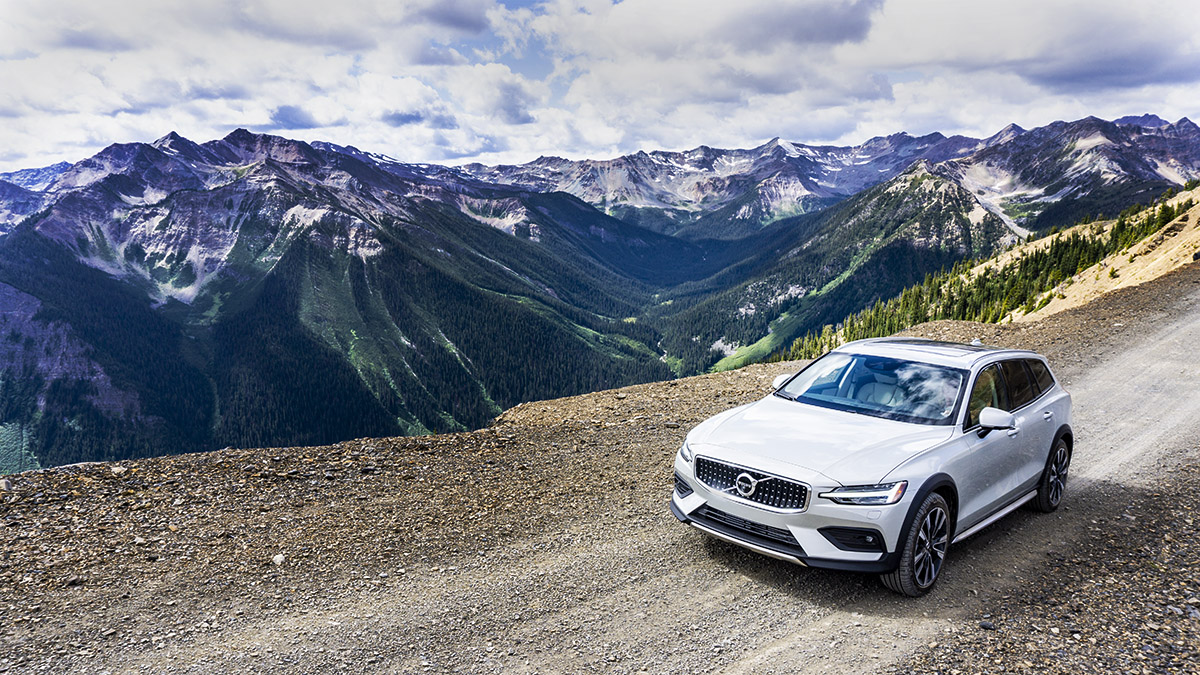 Expanding Care by Volvo
Volvo also announced that they were including more vehicles in their vehicle subscription service, Care by Volvo. Originally offering just the S60 and XC40 models, it now includes XC90, XC60 and V60 Cross Country and the monthly fee that includes taxes, registration, maintenance, and insurance ranges from $700 to $800 depending on the model. The subscription term is two years. There's a very reasonable 15,000 annual mileage limit and you can upgrade to another model after just 12 months.
Volvo has one of the freshest, most compelling, and cohesive lineups in the industry. Their sedans, SUVs, and wagons offer a range of options for people who are looking for something basic and fun to the full-on luxury of their Inscription trims. The limited edition Polestar models add just a little icing to an already very well baked cake. The only thing missing is a successor to the legendary Volvo 1800 coupe. Will that ever happen? We can only hope.