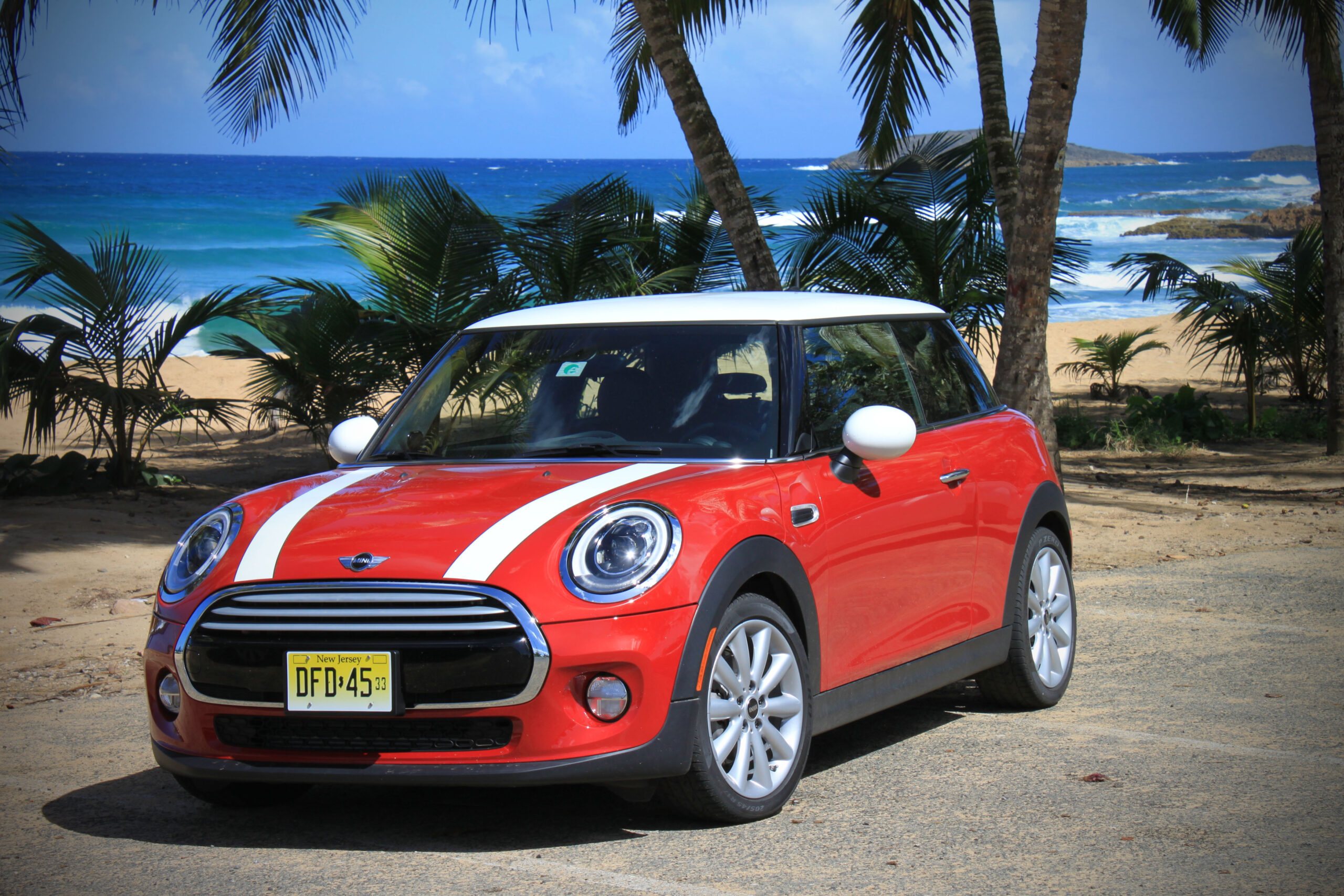 Recently I was invited to experience the new 2014 MINI Cooper and Cooper S hardtop on the narrow, winding and exquisitely beautiful country roads of Northern Puerto Rico and learned without a shadow of a doubt that size does indeed matter.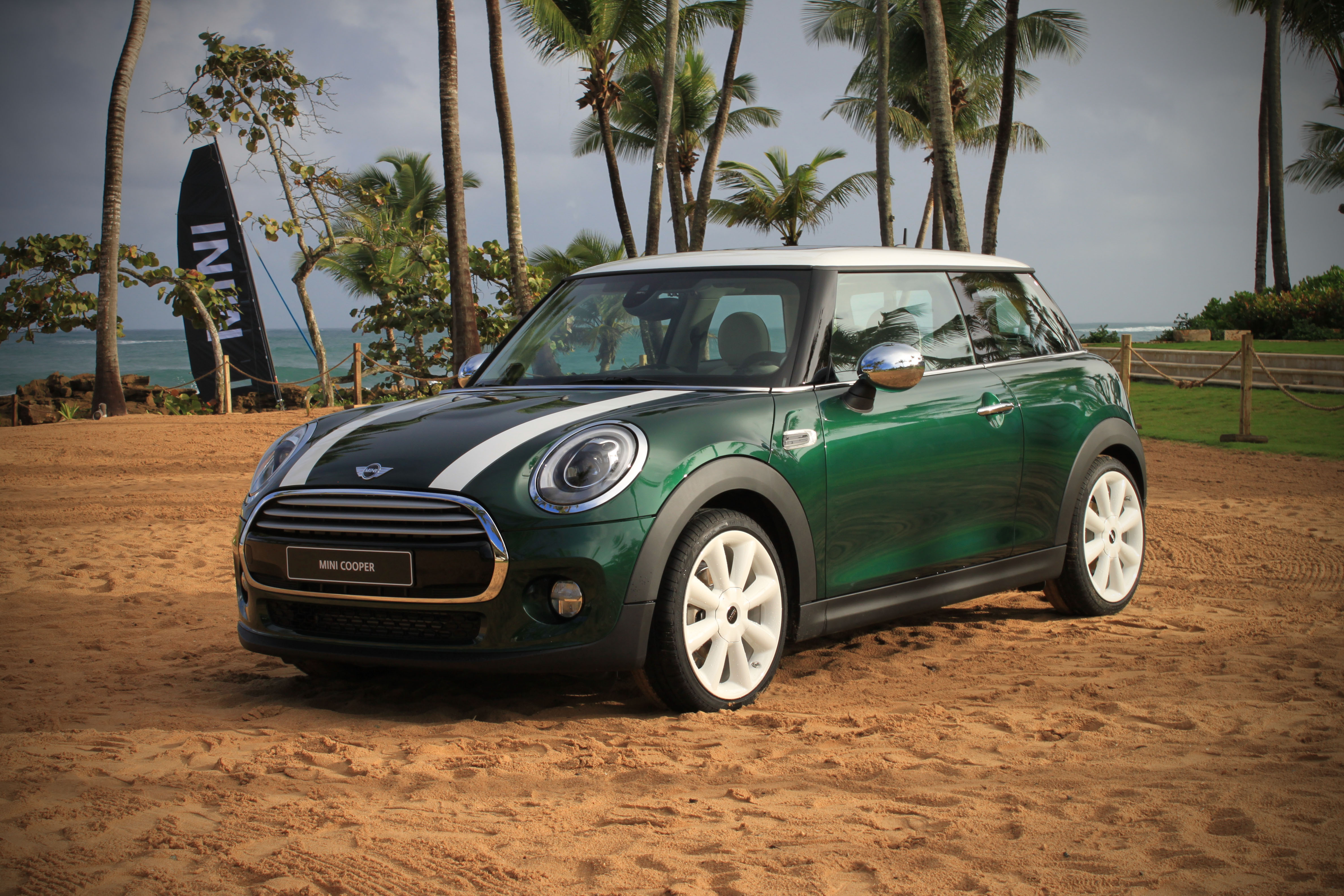 The new MINI – dubbed F56 because code names are of course very cool – may look only slightly different from the previous generation MINI when you see it at a glance, but look beneath its cute exterior and you'll find almost an entirely new car. Everything from its dimensions, engine, suspension, transmission, interior and instrument package are upgraded, updated and upscaled.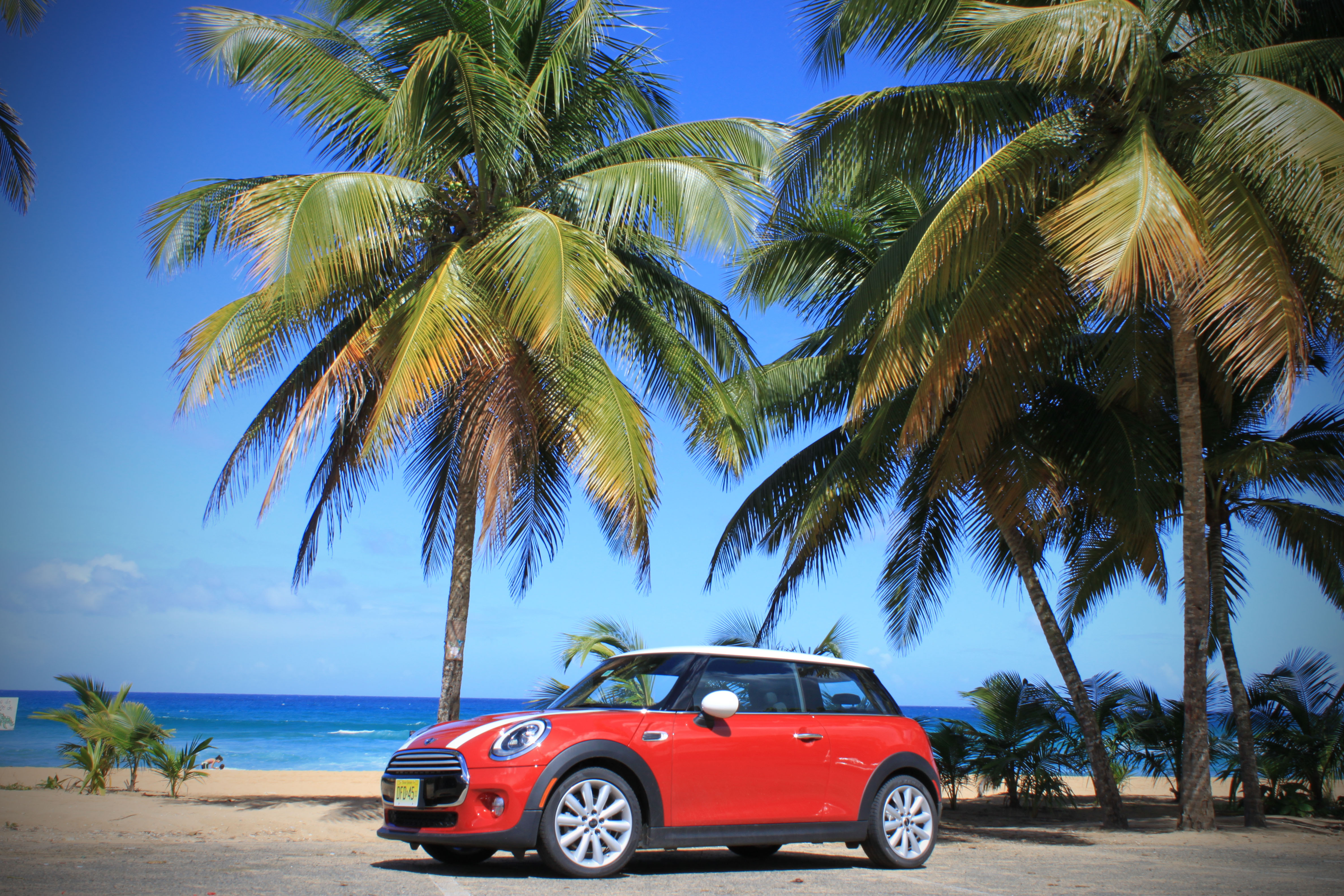 Let's start with its size since it seems to be the source of some controversy. This new MINI a definitely a little less mini than last year's model. It is 4.5" longer, 1.7" wider, 0.3" taller and has a 1.1" longer wheelbase. This increase in proportions, predictably has MINImaniacs howling.
But here's the deal, bigger still doesn't mean big. The 2014 MINI is still nearly 10 inches shorter than a Ford Fiesta or Chevy Sonic.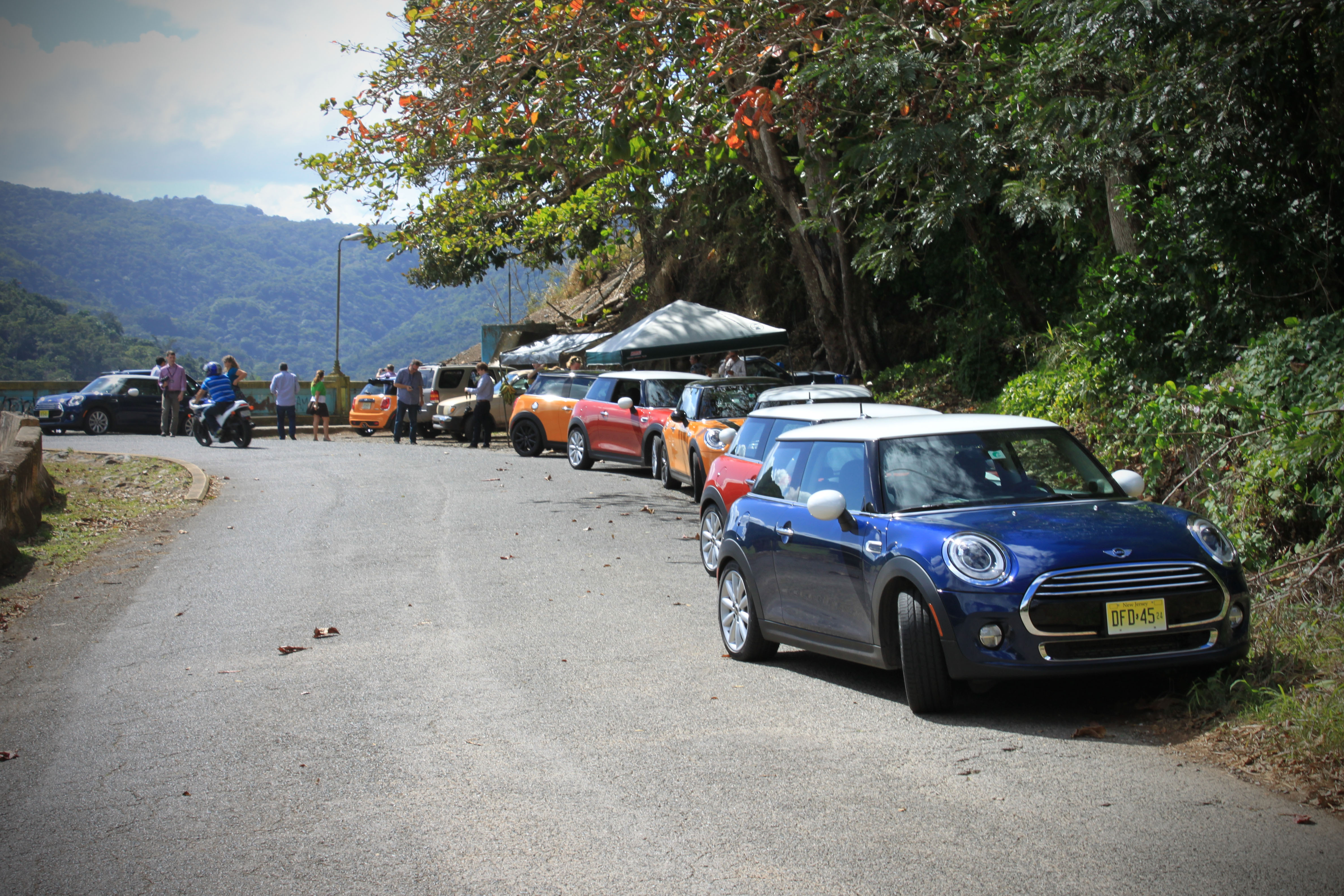 It's small size doesn't mean, however, you have to compromise on comfort, content or performance. In fact, MINI has made significant improvements in all three areas while still maintaining the integrity and intent of the brand's "go-kart" handling and performance.
MINI's parent company, BMW, blessed the base Cooper with a new 1.5L 3-cylinder TwinPower Turbo engine that adds 13 horsepower to last year's 1.6L four. Making 134 hp at 4,500 rpm, the engine not only delivers a bigger punch, but it's also more drivable than last year's with a wider power band. For the Cooper S, BMW bolts in a 2.0L four banger that makes 189 hp, shortening 0-60 times by nearly a second over the base model. Interestingly enough, if you want to get the quickest MINI possible, you'll have to eschew the 6-speed manual and order the automatic. In both base and S trim, the auto is 0.1 second quicker 0-60.
These motors aren't just more powerful. They're also more efficient. The MINI Cooper delivers 30 mpg city and 42 mpg highway, and increase of 1 and 5 mpg respectively over last year's model. The S is nearly as efficient achieving 28 mpg city and 40 mpg highway.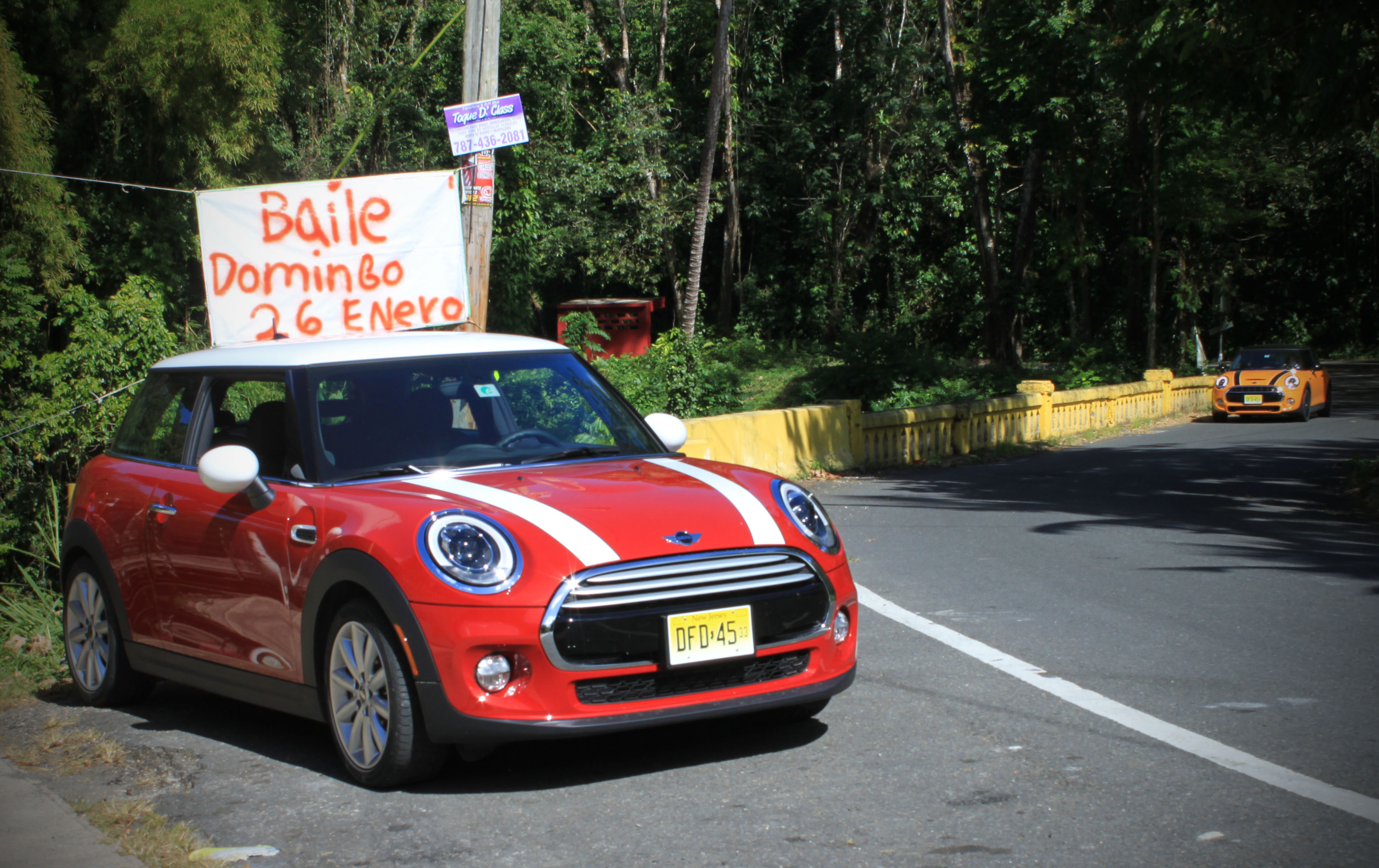 Quickness and efficiency is just one part of the MINI story, however. The other, equally important attribute has always been agility. One of the things I love about hot hatches like the MINI is they're just so fling-able. And though the MINI is longer, wider and 140 pounds heavier, it's still a blast to drive. In fact, I dare anyone to point the nose in the direction of some tight switchbacks, mash the accelerator and not grin like a fool as you make the car dance through the twisty bits.
Behind the wheel of a base Cooper equipped with a 6-speed manual and the driving mode set to sport, the car feels tight and controlled, but doesn't transmit any bone-jarring bumps through the suspension to the seat. Turn-in is quick and predictable thanks to the electronically assisted power steering, and torque steer – the bane of most higher-powered front-drivers – is non existent. The base MINI Cooper is one of those rare cars that actually delivers on its promise without having to load it up with goodies.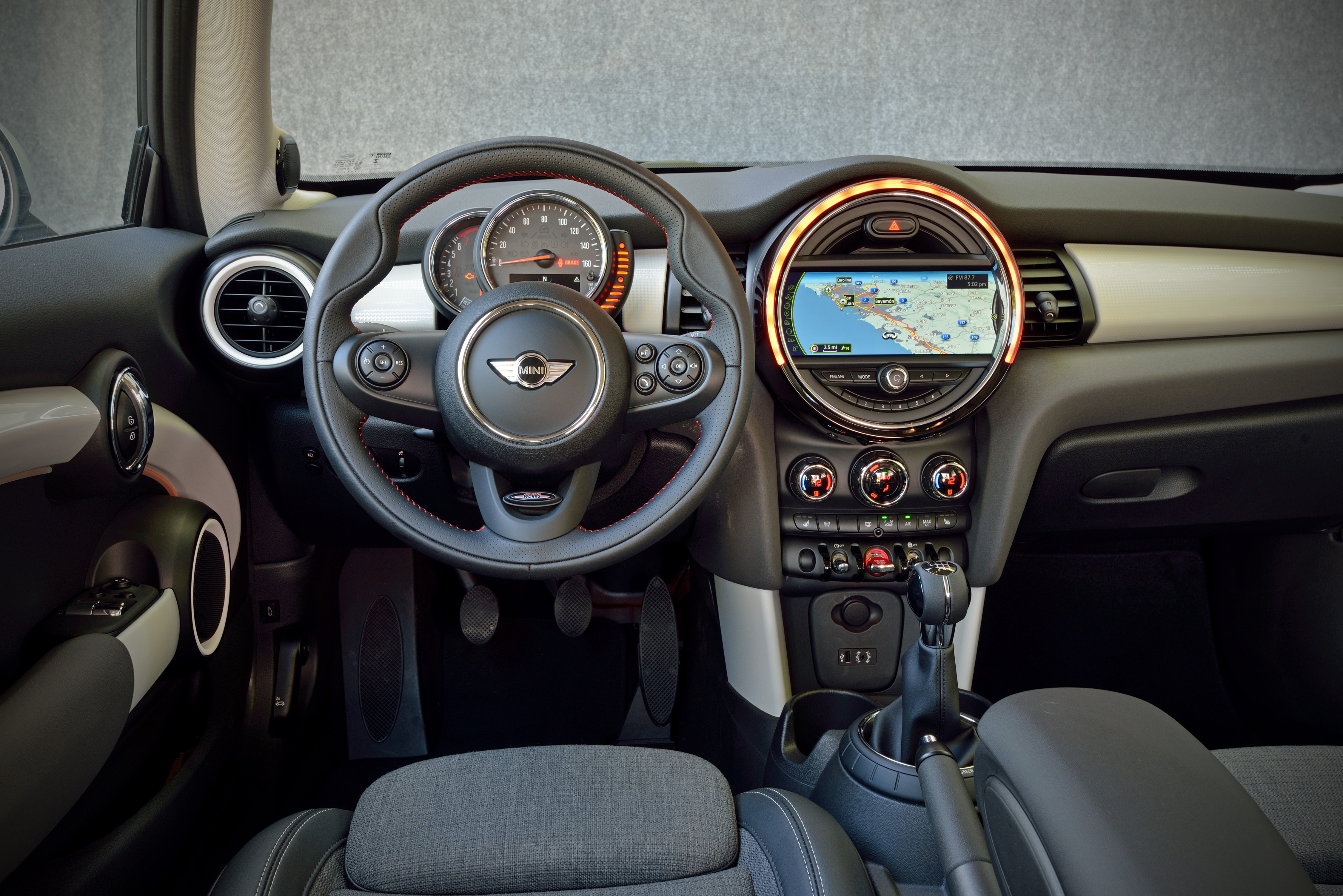 On the inside the MINI offers a lot of new upgrades as well. The instrument panel is completely redesigned, with the speedometer now where in belongs, behind the steering wheel in the center of the instrument cluster instead of awkwardly placed in the center console where it used to be. In addition to the easy to read speedo and tach, the instrument panel includes a customizable digital display that allows you to scroll through fuel economy, trip odometer, range, and other useful information.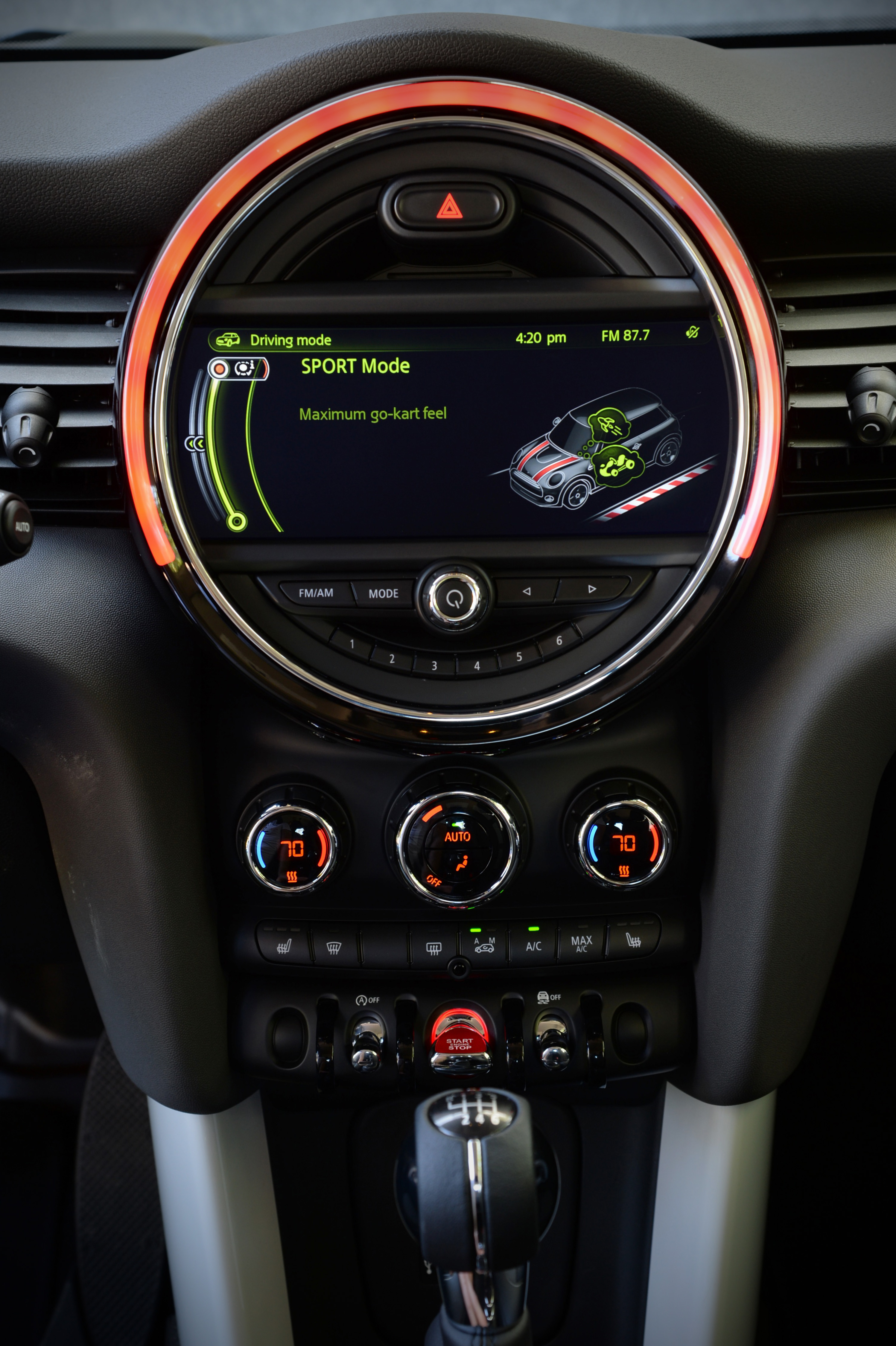 Though the interior has definitely "grown up", becoming both more comfortable and purposeful, it is not devoid of gimmickry. The optional 8.8 inch display in the center console works just fine and offers plenty of functionality, but its surrounding LED light array feels too much like an automotive mood ring, changing its color based on the GPS, parking control, road speed or any other situations. Other than that, I found all the connected features and displays easy to use, easy to read and as good as any in luxury cars costing two to three times as much.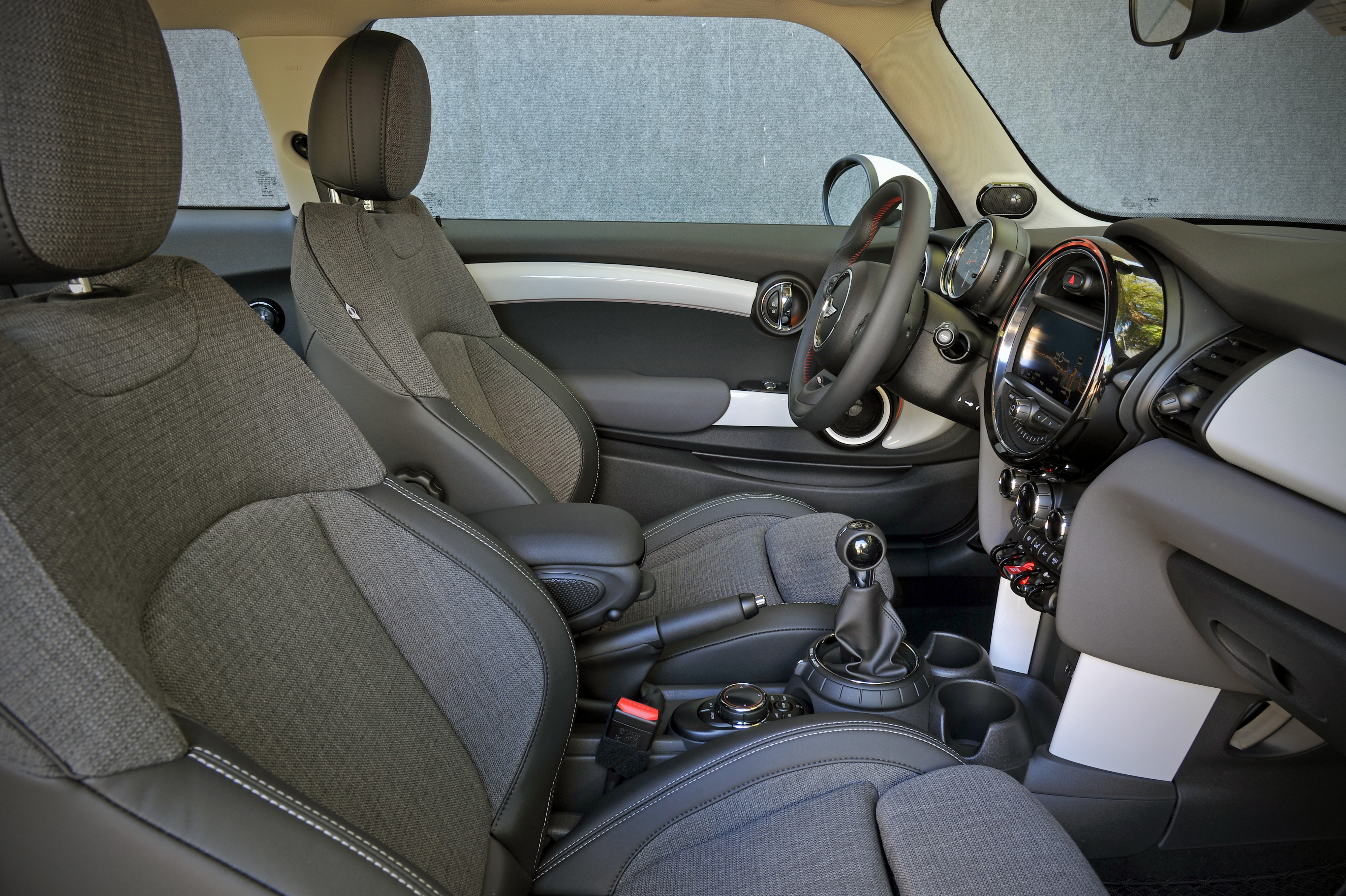 Speaking of price, the MINI Cooper starts at $19,900, while the S stickers just a few dollars north of $24,000. When you start adding optional features and packages that price can easily climb to well over $30,000, but whether you're measuring fun per cubic inch or fun per dollar, now more than ever few cars offer more on either dimension than the MINI Cooper and Cooper S.
2014 MINI Cooper / Cooper S
2-door, 4-passenger premium compact hatchback
Base price: MINI Cooper $19,900 / Cooper S $24,395
Engine: 1.5 L turbocharged 3-cylinder / 2.0 L turbocharged 4-cylinder
Transmission: 6-speed manual / 6-speed automatic with paddle shifters
Horsepower: 134 @ 6000 rpm / 189 @ 6000 rpm
Torque: 162 lb-ft @ 1250 rpm / 207 lb-ft @ 1250 rpm
Length: 151.1 inches / 151.9 inches
Weight: 2764 pounds / 2854 pounds
0-60 MPH: 7.3 seconds / 6.1 seconds
Top Speed: 132 MPH / 142 MPH
EPA MPG: Cooper 30 city / 42 highway Cooper S 26 city / 35 highway
www.miniusa.com
While the manufacturer paid for travel expenses and provided the vehicles for this story, the opinions and recommendations in this post are 100% ours.
A version of this review first appeared at Pursuitist.com