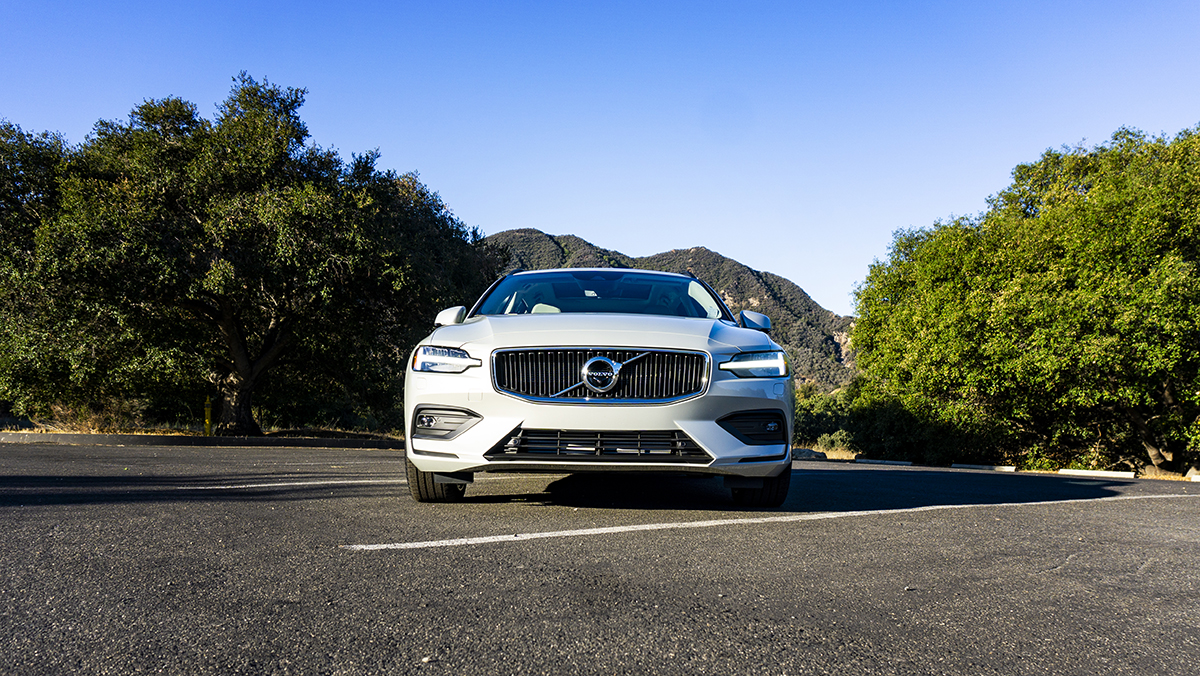 Most people think midsize cars by their very nature are average. Average size. Average power. Average seating capacity. Until the influx of SUVs and Crossovers they made up the bulk of the American car market. With its latest generation of the S60 midsize sedan and V60 wagon, however, Volvo has managed to make the average exceptional.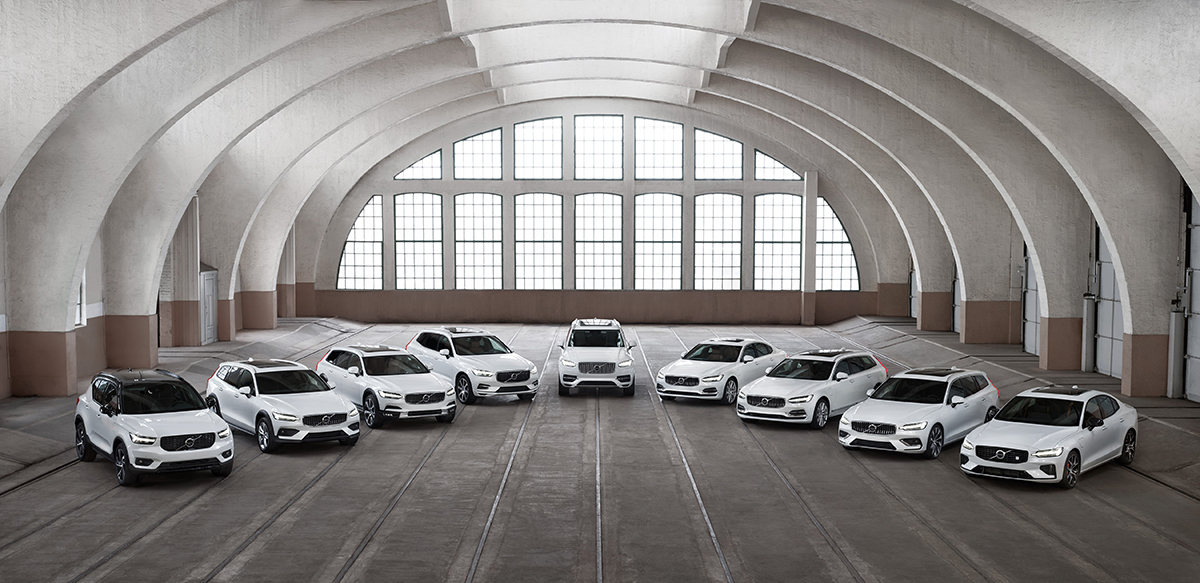 This is hardly surprising as Volvo has been on quite a roll lately with their XC90 and XC60 SUVs taking home bucketloads of hardware. The S60 and V60 are built on a purpose-modified version of the same Scalable Platform Architecture that underpins both and shares their T5, T6, and T8 powertrains depending on the model (with an extra surprise for enthusiasts). Thus Volvo's mid-size sedan and wagon both begin life with a huge genetic advantage. Sort of like having a mother who's a Nobel laureate and an Olympic Gold Medalist for a father.
I drove both the S60 sedan and V60 wagon recently at an event Southern California where I was able to sample several of the available trim levels, including the high performance Polestar edition. What I experienced was a line of cars that can hold their own in performance, comfort, technology, and design with similar offerings from BMW, Mercedes-Benz, Audi, and Lexus. Whether it's a base wagon or the rare Polestar sedan, the Volvo 60 series represents the very best of what a mid-size vehicle should be.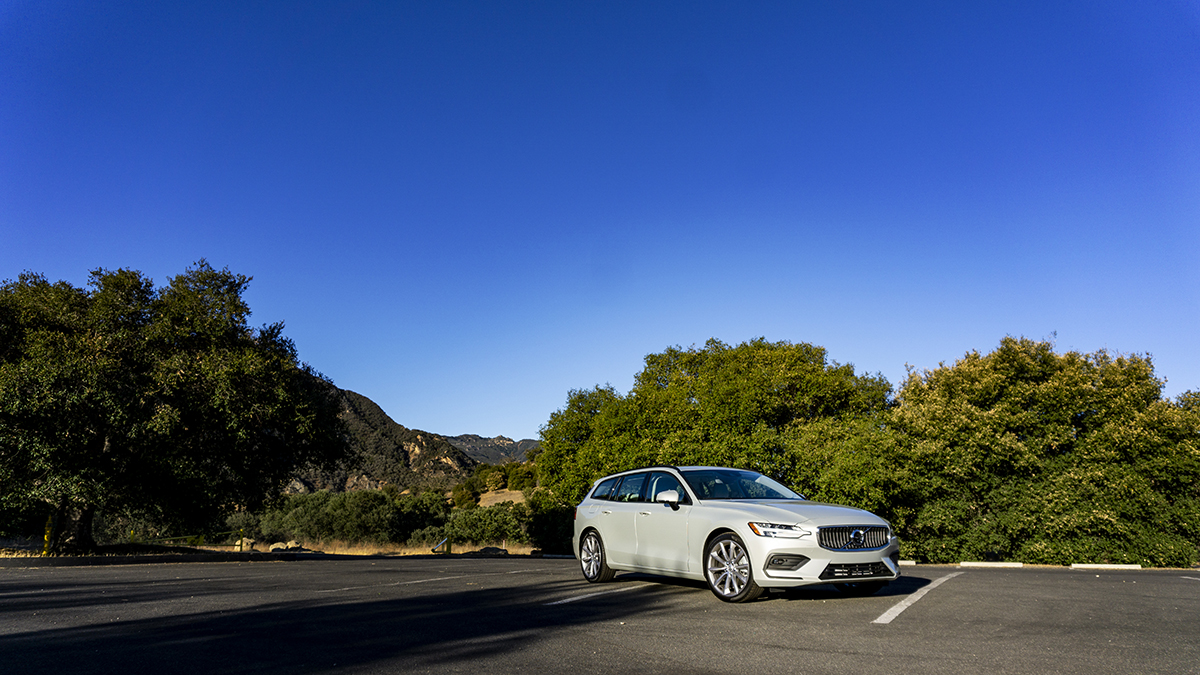 While it's tempting to focus on the Polestar Engineered S60 and its 415 hp hybrid powertrain with all-wheel drive traction, to me the car that best represents what Volvo is able to accomplish is a very simple, relatively affordable V60 T5 front wheel drive wagon. That's because it manages to do something that appears to be nearly impossible in today's automotive world, make a base trim car seem both complete and interesting.
Standard equipment in the V60 Momentum (Volvo's name for their base trim models) is comprehensive in terms of performance, safety, connectivity, comfort, and design.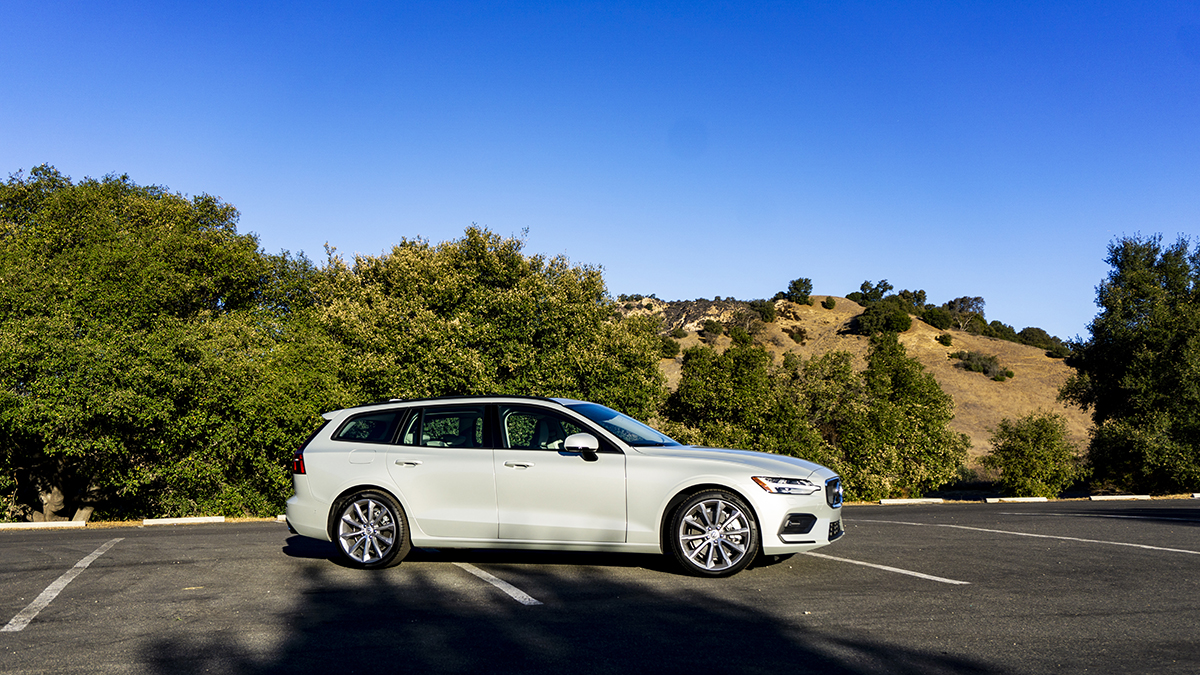 The V60 wagon is long and low, with sleek, sculpted exterior lines. The front overhang is short with a narrow grille and Volvo's signature Thor's Hammer headlamps, giving it a sophisticated yet powerful look. To my eye, it's by far the best looking vehicle in the entire Volvo lineup regardless of whether you choose a Momentum, R-Design, or Inscription model.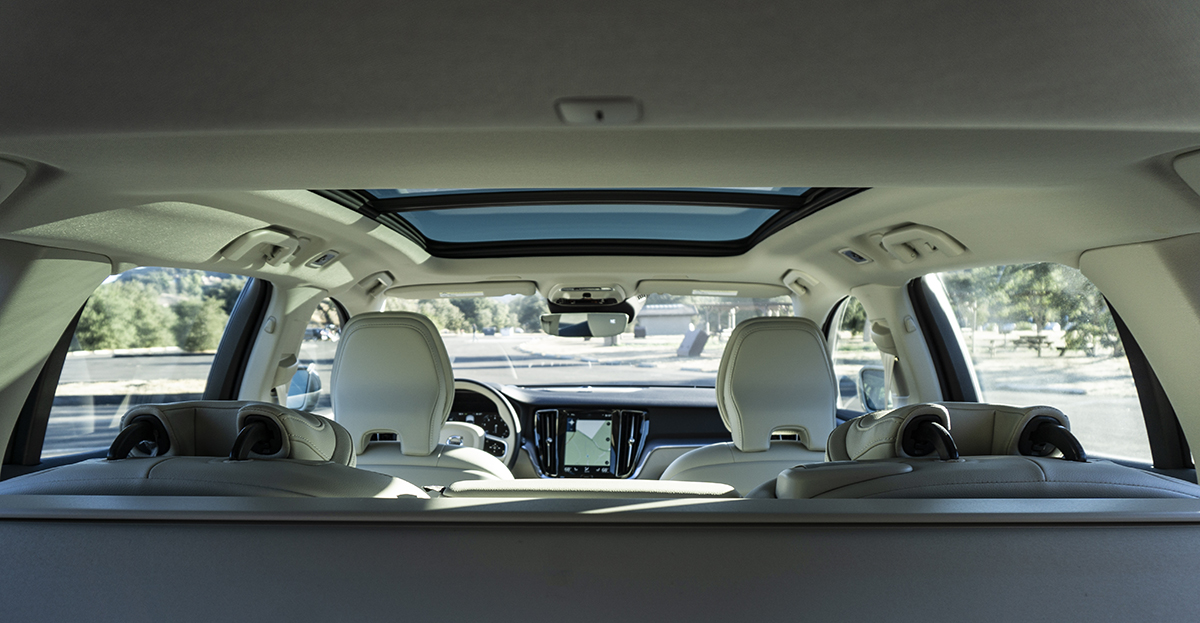 Inside, the Momentum wagon offers seating for five, a leather trimmed steering wheel and shift knob, power driver and passenger seats, dual-zone climate control, panoramic sunroof, power-folding rear seats, plenty of USB ports, and a ton of other standard features that make it's $38,000 starting price seem like a value. But it's not what it has that separates it from other premium cars, it's how those features are delivered.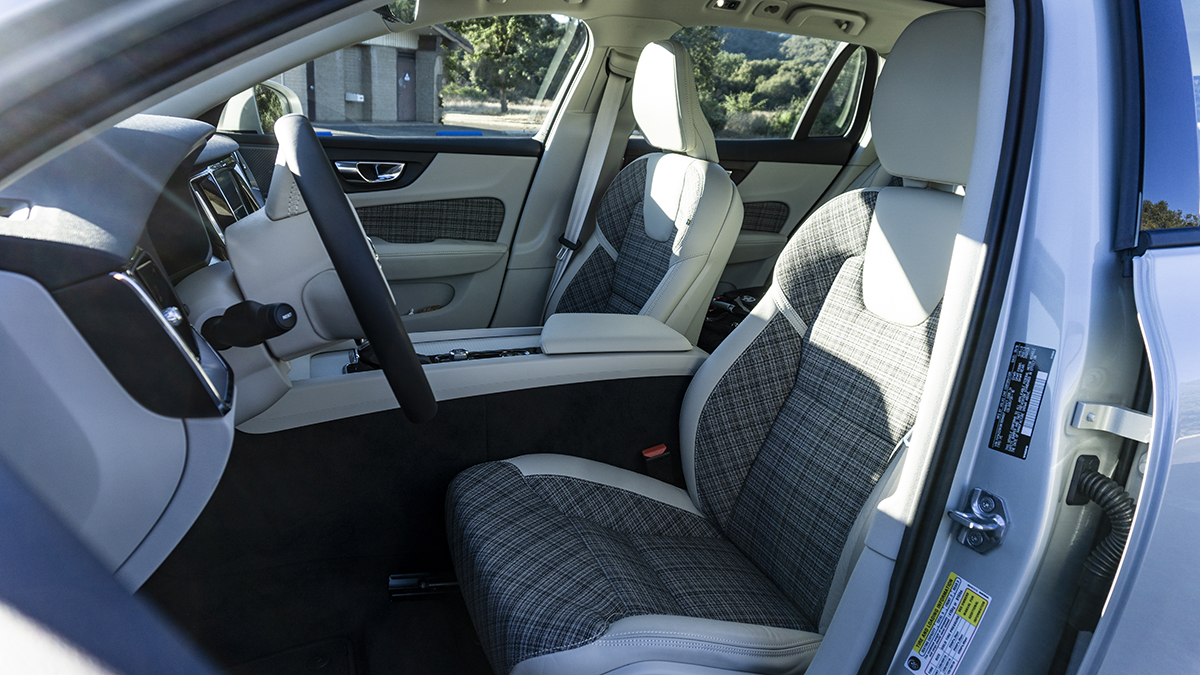 Volvo is all about clean, sophisticated, contemporary, Scandinavian design and even in the Momentum model that vibe is baked in deep. Natural woods, metals, and leather abound. I'm a huge fan of the no-cost optional City Weave textile upholstery. Sure, you could go with a solid color leather interior, but everyone does that. Why not be different and interesting?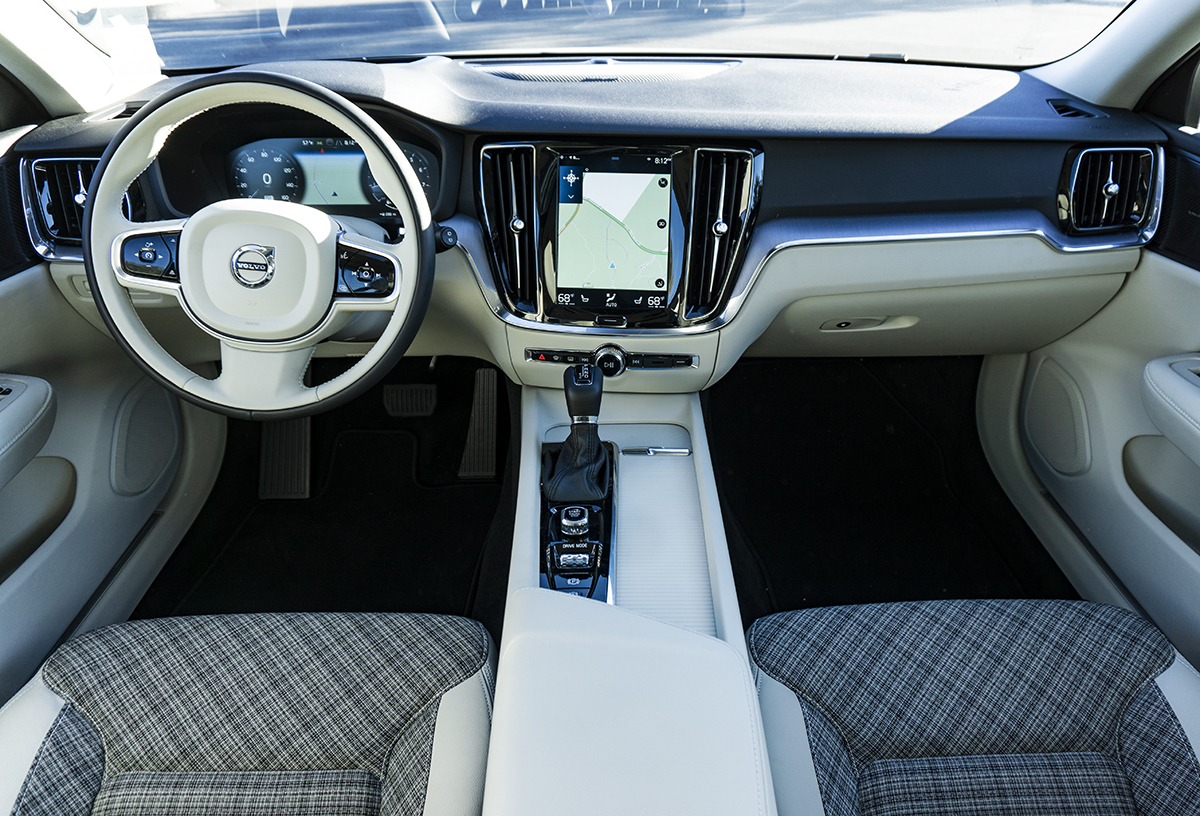 The T5 2.0-liter, turbocharged engine develops 250 horsepower and 258 pound-feet of torque which is plenty of oomph to move the 4,000 pound wagon through the streets of Santa Monica and accelerate confidently up to highway speeds on the short, urban entrance ramps for the 405. Claimed 0-60 time is just 6.4 seconds thanks in part to a really nicely paired 8-speed automatic transmission. Shifts are both smooth and timely whether you're stepping on the throttle for a high speed pass on the interstate or slowing down to enter a tight corner in the Malibu mountains. It's not rocket-like by any means, but as base cars go, this one delivers satisfying performance.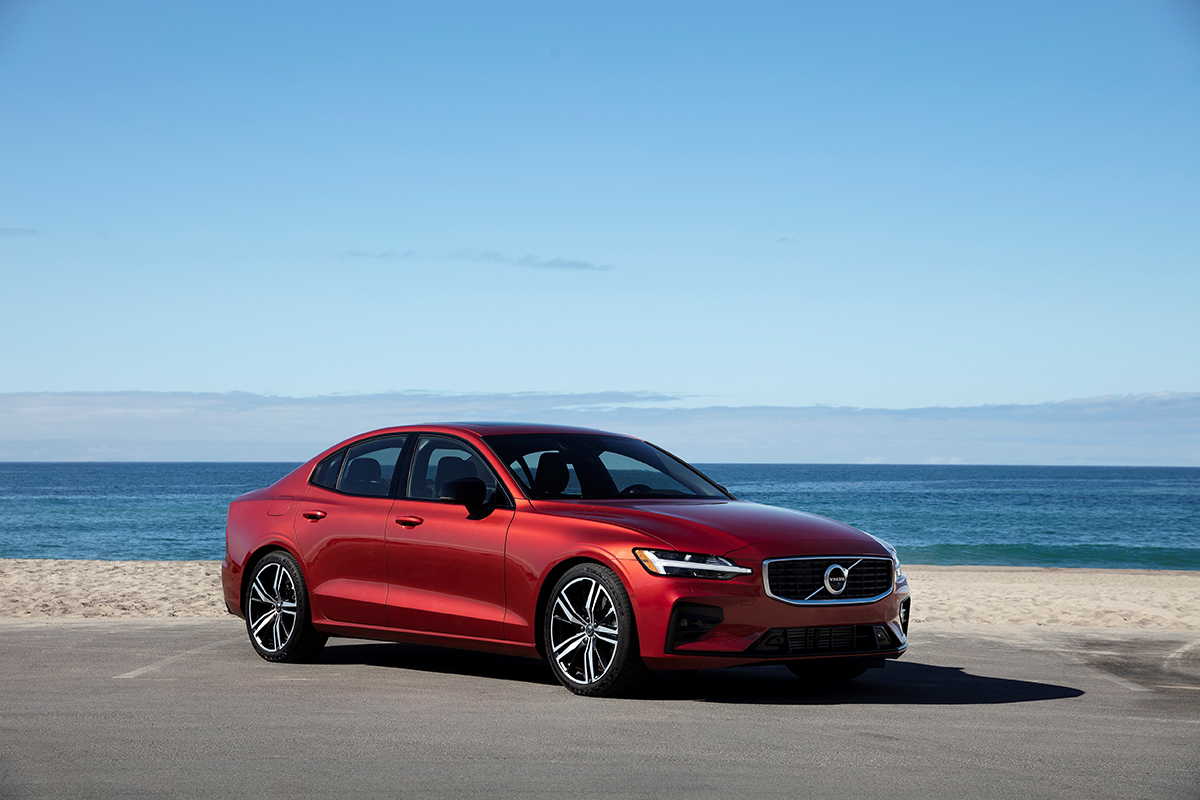 Move up to the R-Design trim and pop a T6 powerplant under the hood and things get even more fun. Power jumps to 316 horses delivered to all four wheels and you have a sportier suspension with larger standard wheels and lower profile performance tires. The drive mode settings allow you to adjust the performance from eco mode, to comfort, and sport for when the road really gets twisty. Whether in wagon or sedan form this Volvo is surprisingly fun to drive.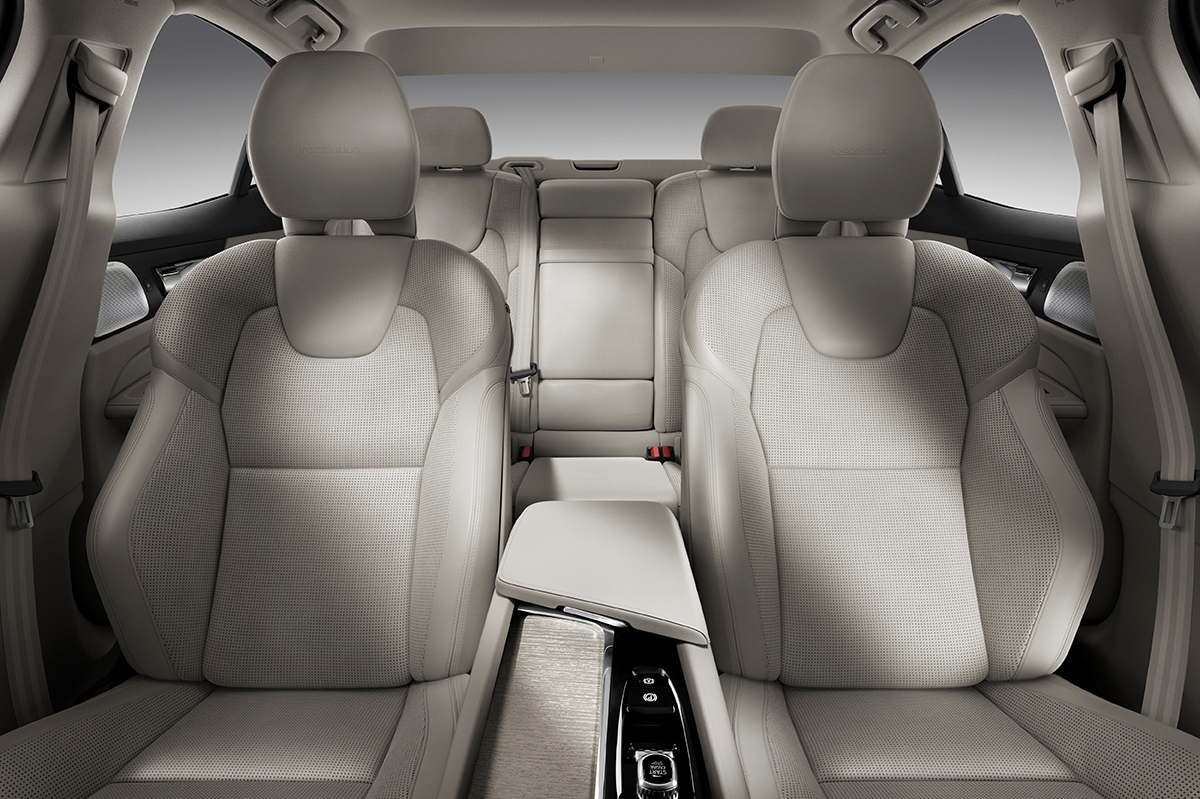 If luxury and comfort is more your style, the S60 and V60 Inscription are executed at the same high level as its bigger siblings in the 90 series in a much tidier package. The Orrefors crystal gear shift lever, leather wrapped steering wheel with deco inlays, driftwood trim, heated and cooled seats with hand-stitched leathers that are also used on the armrests and dash. It's a great place to spend some time and when you add the T8 plug-in hybrid engine, it's both efficient and quick. It delivers 400 horsepower and a whopping 472 lb-ft of torque while offering 34 miles per gallon on the highway. Impressive.
But not all is perfect with the new S60 and V60. While processing power has been increased by 50% in the Sensus Connect system, the 9.3-inch touchscreen is still a little slow to start up, and I'd much prefer physical buttons and knobs for both HVAC adjustments and audio tuning, though the addition of a home button helps. Using the system's touch screen while driving is improved because it's much more responsive, but it still requires you to take your eyes off the road to make adjustments to the temperature or find a new radio station. The steering wheel controls are helpful but not perfect and the voice commands, like all systems, are prone to misinterpretation. That having been said, I give the screen high marks for clarity and detail, especially for navigation.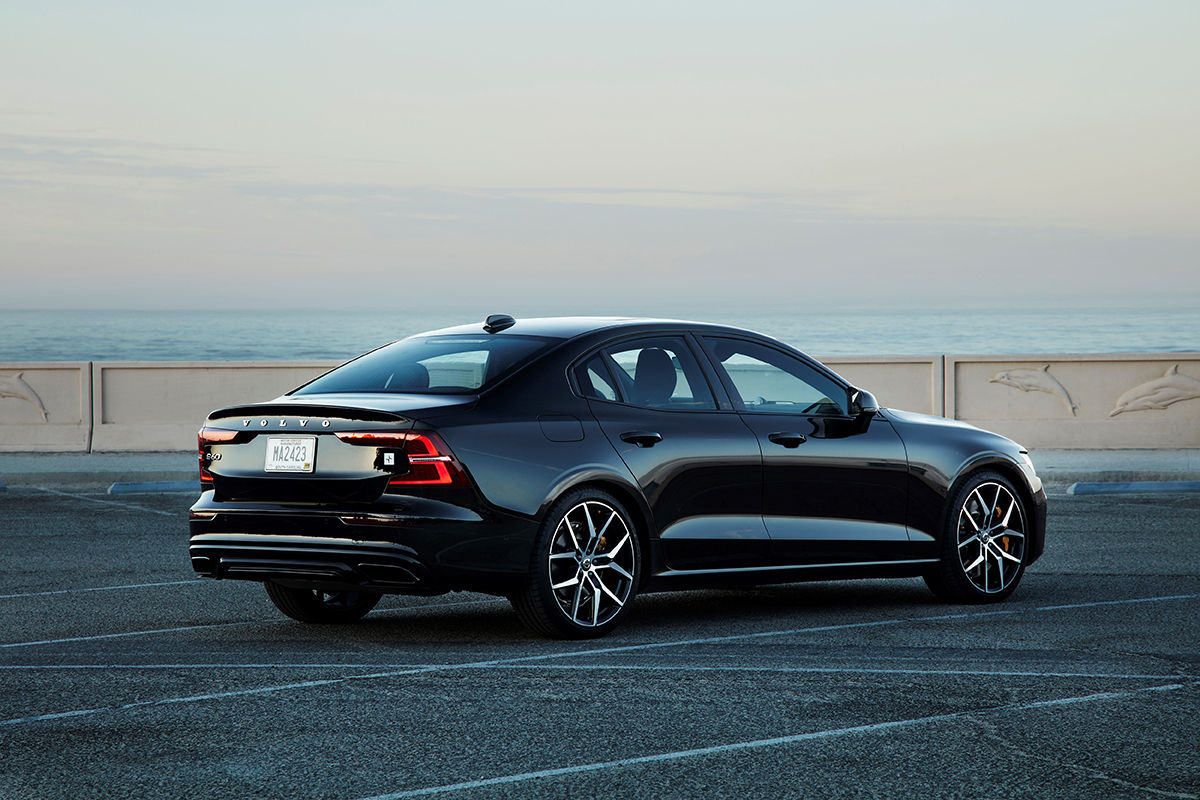 Volvo also created a Polestar version of the S60, with more power (415 horses) bigger brakes with gold calipers, a custom tuned suspension, lots of exterior aero bits, more aggressively bolstered seats, and unique gold-colored seat belts. Volvo is only building 20 of them for now and only offering them through their Care by Volvo subscription service. While it does offer more performance and tighter handling than the R-Design model, I found the brakes to be overly sensitive and the ride a little too harsh. It falls into a tough space for me. It's not as aggressive and pure as an AMG or M car, but doesn't offer the everyday comfort of the other models in the lineup. If you're looking for something sporty and fun in the 60 series, I'd stick with the R-Design. If you want a true performance sedan then the 340i and AMG C43 will probably make you happier.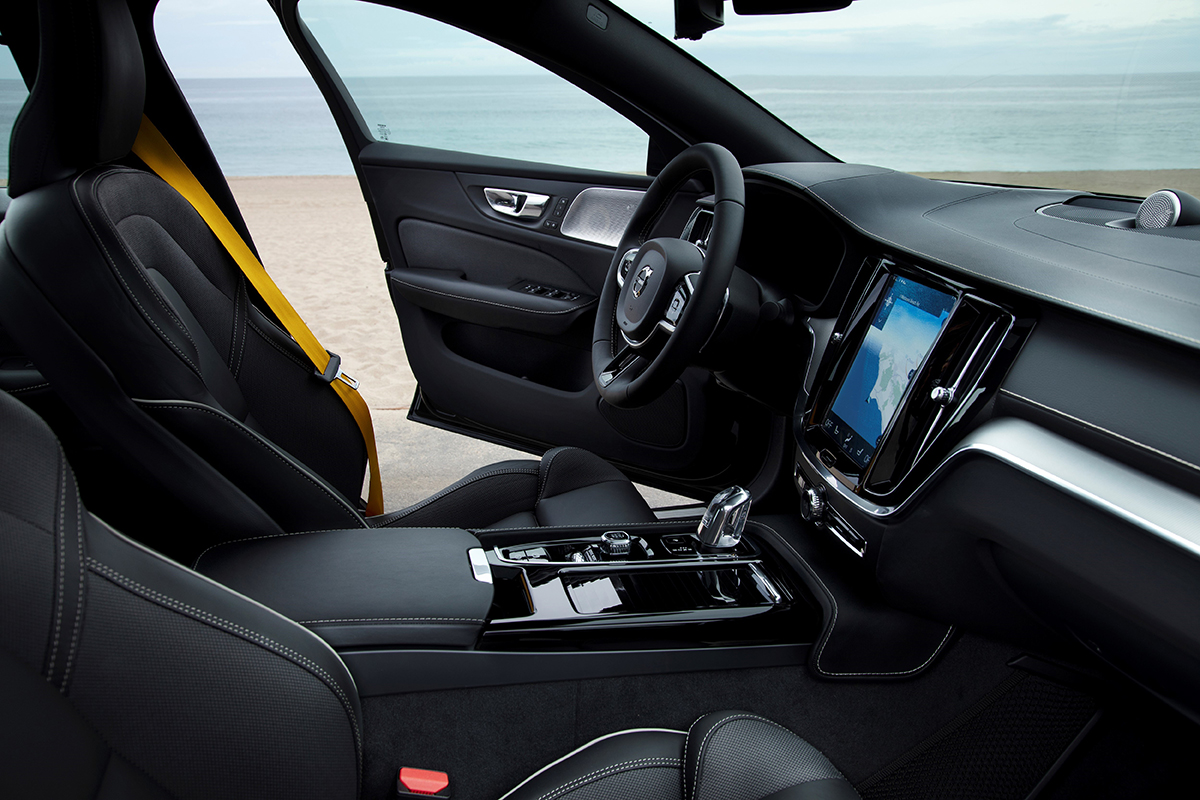 It used to be the mainstream was packed with sedans and wagons. But now that we're being flooded with SUVs and Crossovers deciding to choose a car like the V60 or S60 seems to be more of a bold and interesting option. Pricing starts at $35,800 for the S60 and $38,900 for the V60. Option either with the Inscription trim and premium features like the luxury package, the excellent Bowers & Wilkins audio system, and 19-inch alloy wheels, and the price jumps to over $60,000. For that you'll be rewarded with a car or wagon that's not only satisfying to drive, but will help you stand out from just about every other family vehicle on the road.