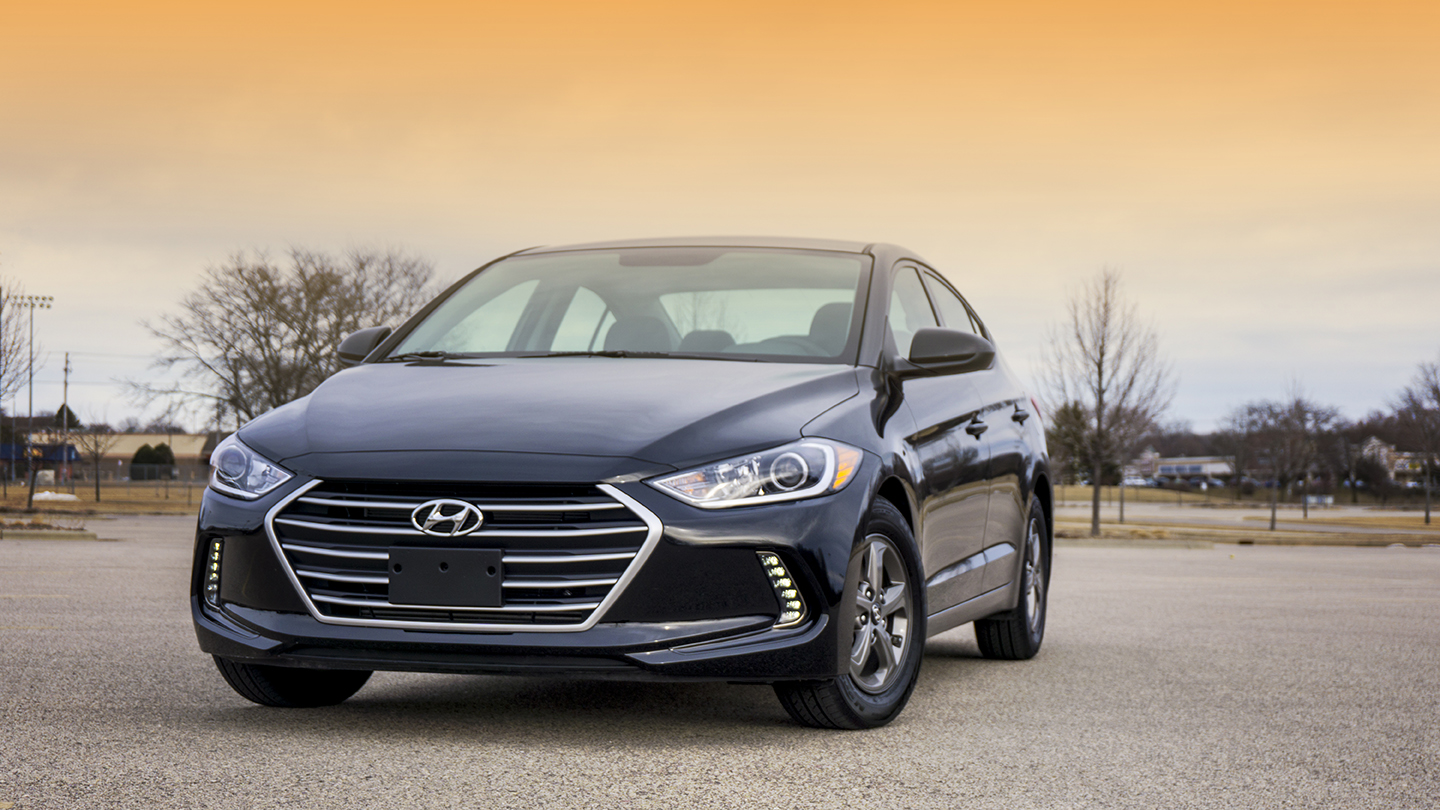 Like a second-amendment absolutist candidate on election day, the Hyundai Elantra Eco is a single-issue car for single-issue drivers. If you're buying this car, there's really only one thing you care about – fuel economy. That's not to say there aren't other good things about the Elantra Eco, it's just that the only thing that really stands out is its EPA rating.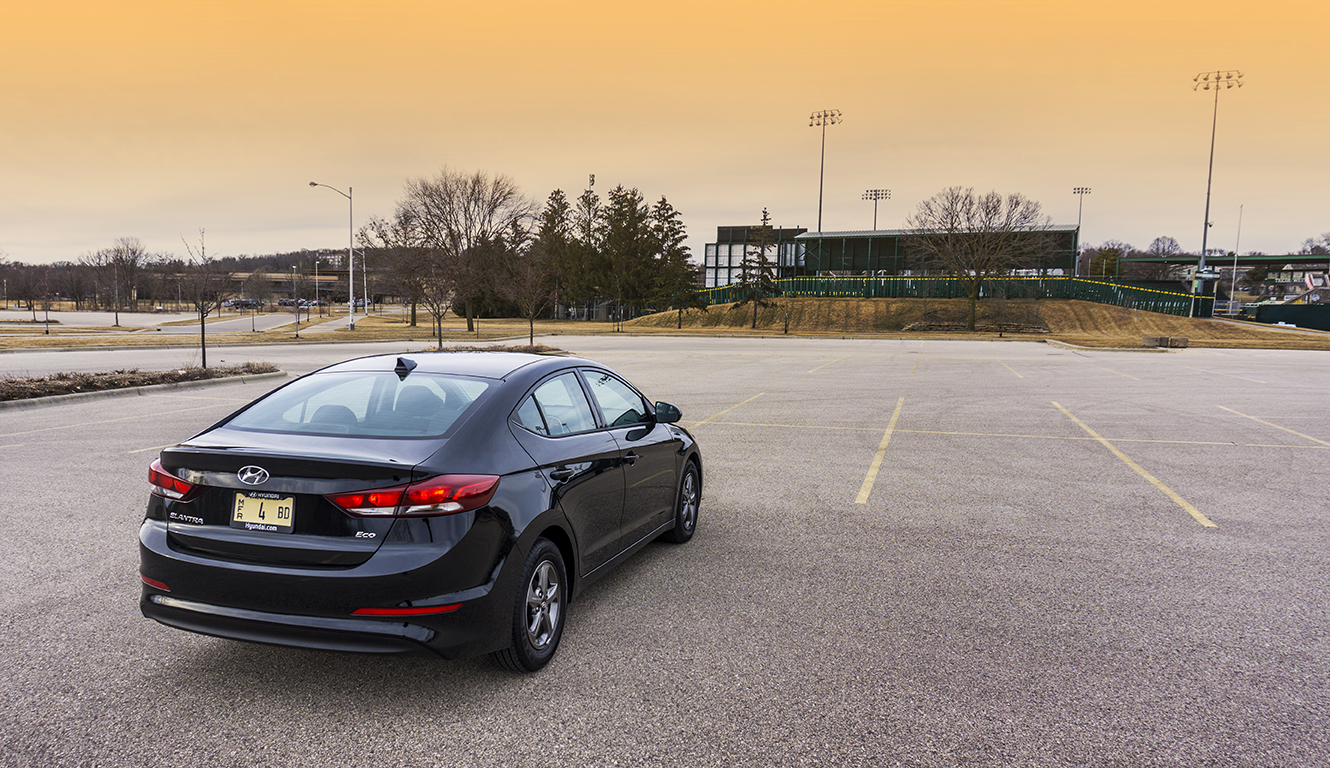 The big number is truly impressive, 40 miles per gallon highway. That's an honest 40, one that can easily be eclipsed with a light foot, a level interstate, and mild headwinds. On 120 mile drive from Chicago to Madison under those exact conditions, the Elantra Eco actually achieved 45 miles per gallon. It does so without the added complexity, cost, and weight of electrification. There's no hybrid motor between the turbocharged 1.4-liter gas engine and the seven-speed dual-clutch transmission. There aren't 200 pounds of batteries taking up valuable trunk space. It's just a really efficient sedan designed to squeeze the most out of every drop of precious petrol you put in the tank.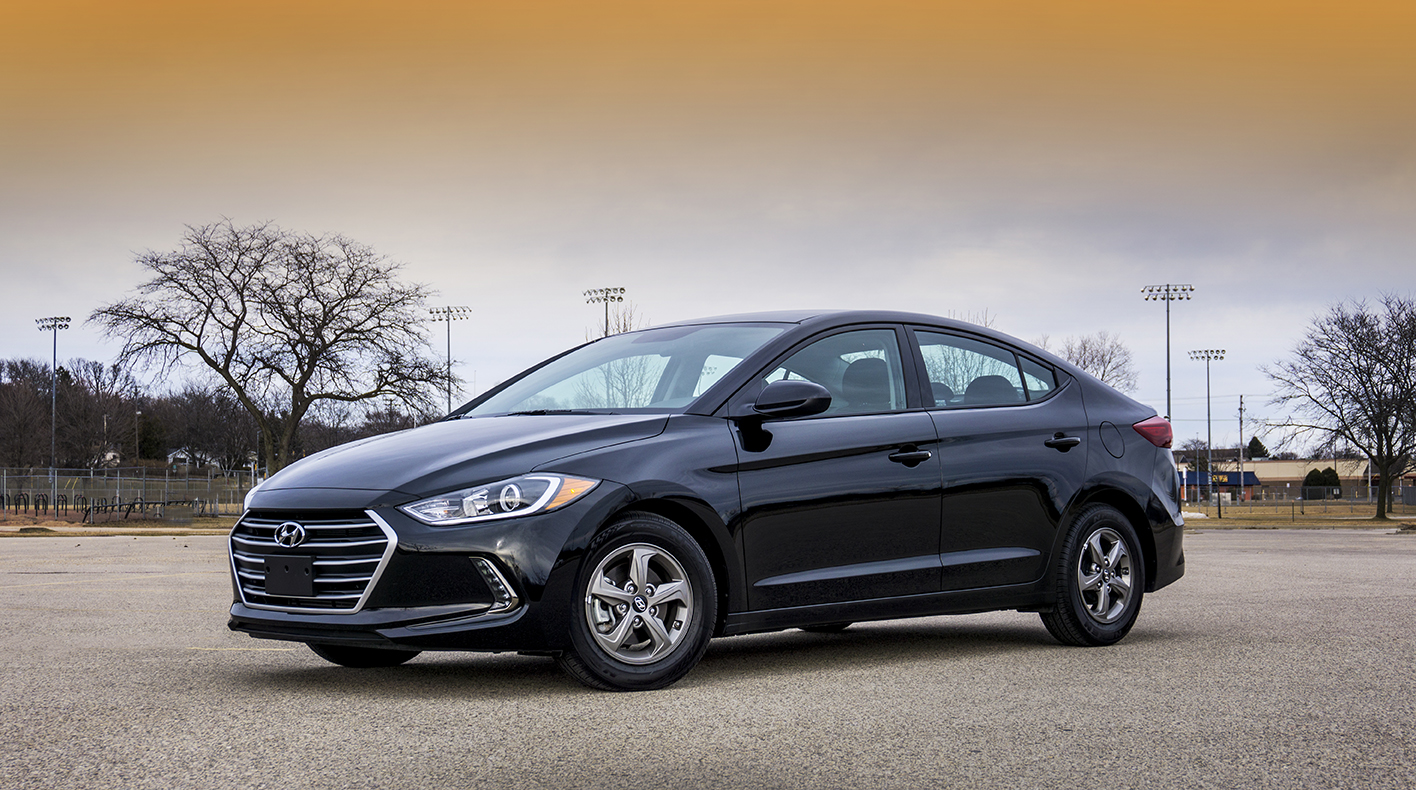 The Eco badge refers primarily to this Elantra's efficiency, not to its price tag or packaging. Yes, the seat adjustments are manual and the surfaces are strictly molded plastic, but with a $20,550 MSRP you're paying a $3,500 premium over the base Elantra so a few upmarket features are included. You get a leather-wrapped steering wheel and shift knob, heated cloth front seats, two-drive modes (Eco and Sport), blind-spot monitoring with rear cross traffic alert and lane-change assist, seven-inch display, six-speaker audio with Sirius/XM satellite radio, Apple CarPlay and Android Auto connectivity, backup camera with dynamic guides, 15-inch alloy wheels, LED running lamps, dual-zone automatic climate control, proximity key with push-button starting, and disc brakes with ABS at every corner.
That price point puts the Elantra Eco just a bit under of a Honda Civic LX, Toyota Corolla SE, Ford Focus, and Chevy Cruze. Where the Elantra shines in addition to superior fuel economy is in its easy-to-use infotainment system and clean, simple interior layout. Where it falls short is driver-assist technology. There's no autonomous emergency braking, lane keep assist, forward collision warning, or radar cruise control on the Eco. You have to move up to the $26,500 Limited with the Ultimate package to get those.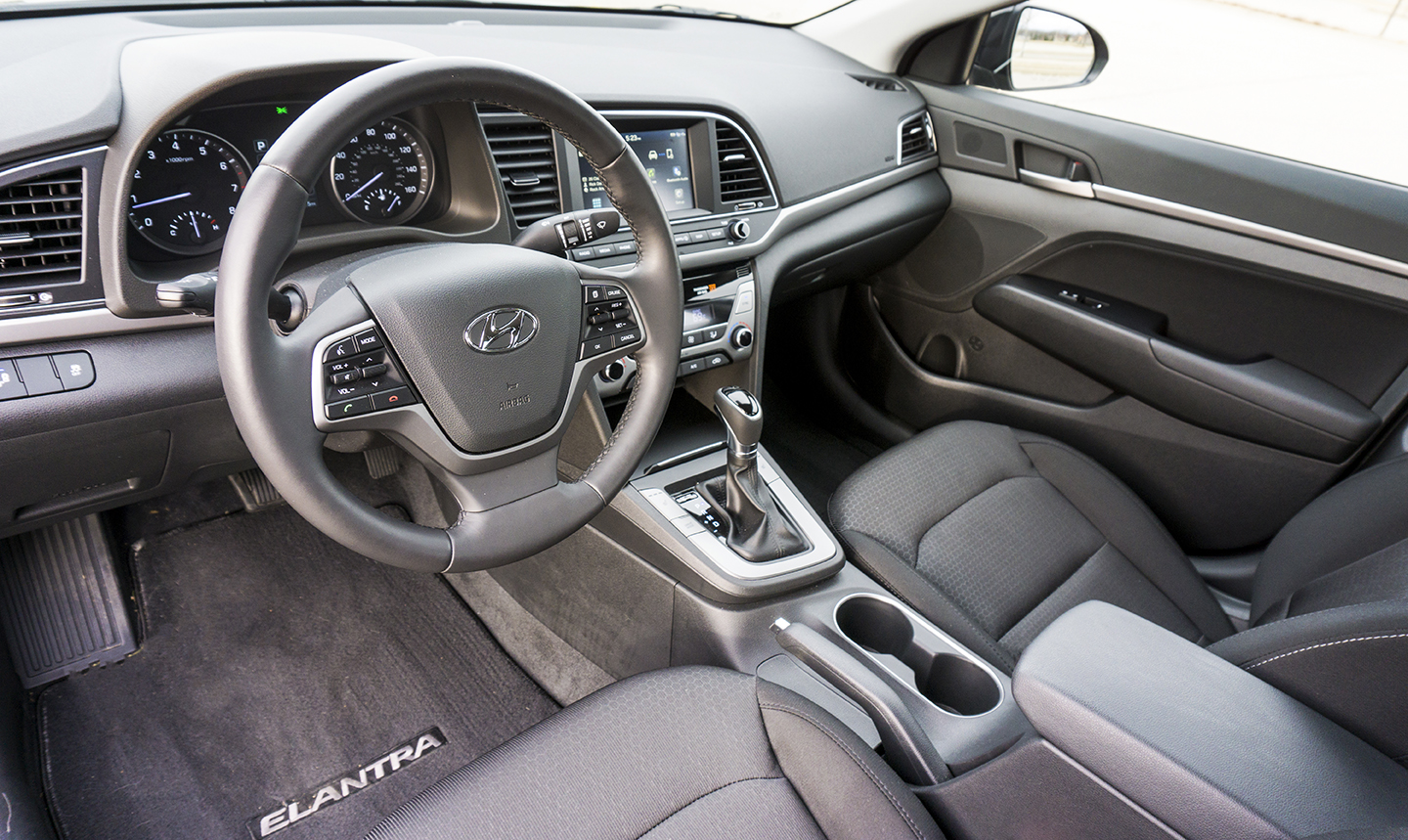 As for driving, while it gets around just fine, the dynamics are nothing to write home about. The power steering assist is light, with very little feedback and the Elantra wanders quite a bit on center when you're cruising down the highway. The DCT, while better than the continuously variable transmissions you'll find in the Honda and Toyota, is tuned for economy, not performance. Thus, combined with the engine's turbo lag, the Elantra Eco is sluggish, even balky at times, off the line. Sixty miles per hour comes up at a reasonable but not inspiring eight seconds. There's a significant amount of road noise transferred through the suspension, especially over expansion strips when a lot of booming low-end noise enters the cabin.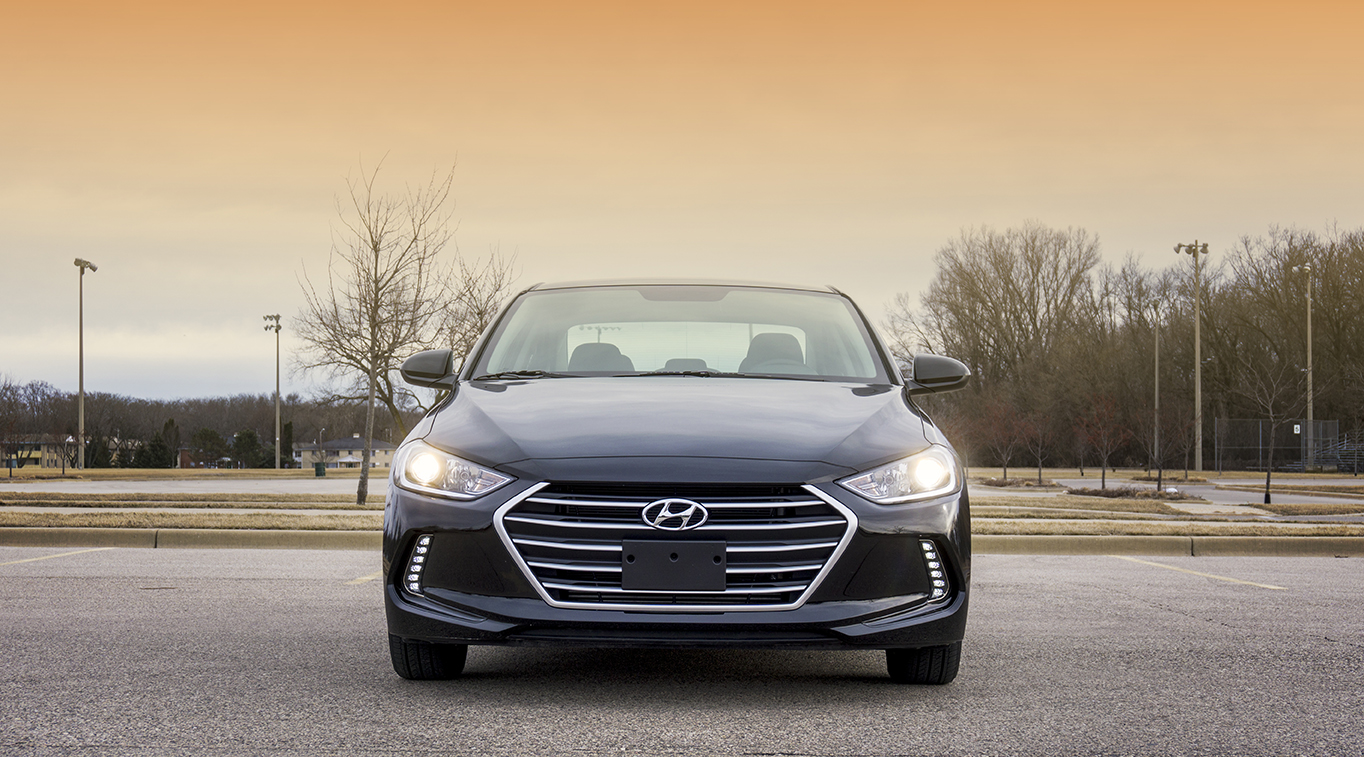 Elantra Eco proves you don't have to buy a hybrid to get great mileage in a reasonably sized family sedan. It also demonstrates economical doesn't have to look ordinary. But if you're willing to give up a few miles per gallon to get something that's fun to drive, you'll probably want to look elsewhere.
2018 Hyundai Elantra Eco
Four-door, five-passenger compact sedan
Base price: $20,550
Price as tested: $20,550 +$885 destination and handling
Major options: None
Engine: 1.4-liter, four-cylinder, GDI turbo
Transmission: 7-speed DCT with manual mode
Power: 128 HP @ 5,500 RPM
Torque: 156 lb.-ft. @ 1,400 – 3,700 RPM
Curb weight: 2,857 lbs.
0-60 MPH: 8 Seconds
Top Speed: 120 MPH
EPA MPG: 32 City, 40 Highway, 35 Combined