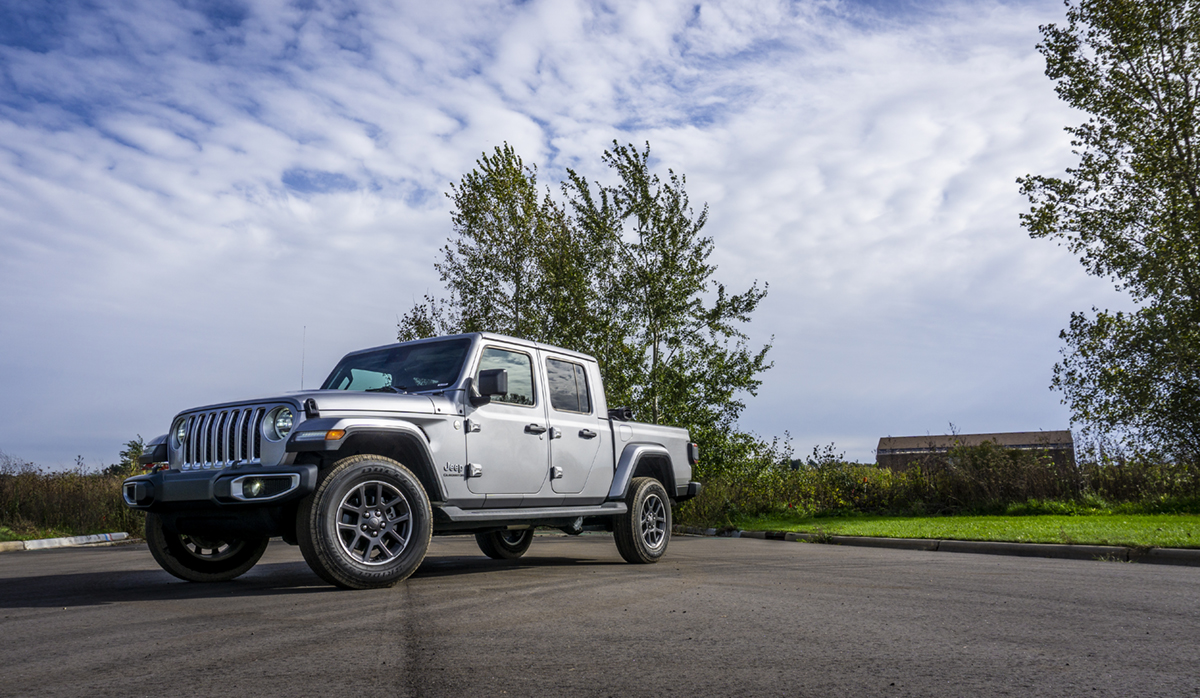 The Jeep Gladiator offers the best of four worlds. It looks like a Wrangler, goes anywhere the trail takes you, can haul more toys than any other mid-size pickup, and in its Overland trim rides like a premium SUV on the street. That's not to say it's a perfect vehicle, but it does a lot of things well and makes you feel like Jeremiah Johnson even while you're wearing a suit and tie.
I picked up my test Gladiator after an event in Chicago and drove it 186 miles on the freeway back to Madison. Not an ideal introduction to a truck designed for weekend warriors, but an apt one. The only thing I was missing was a bed full of camping gear and a trailer with four quads hitched to the ball.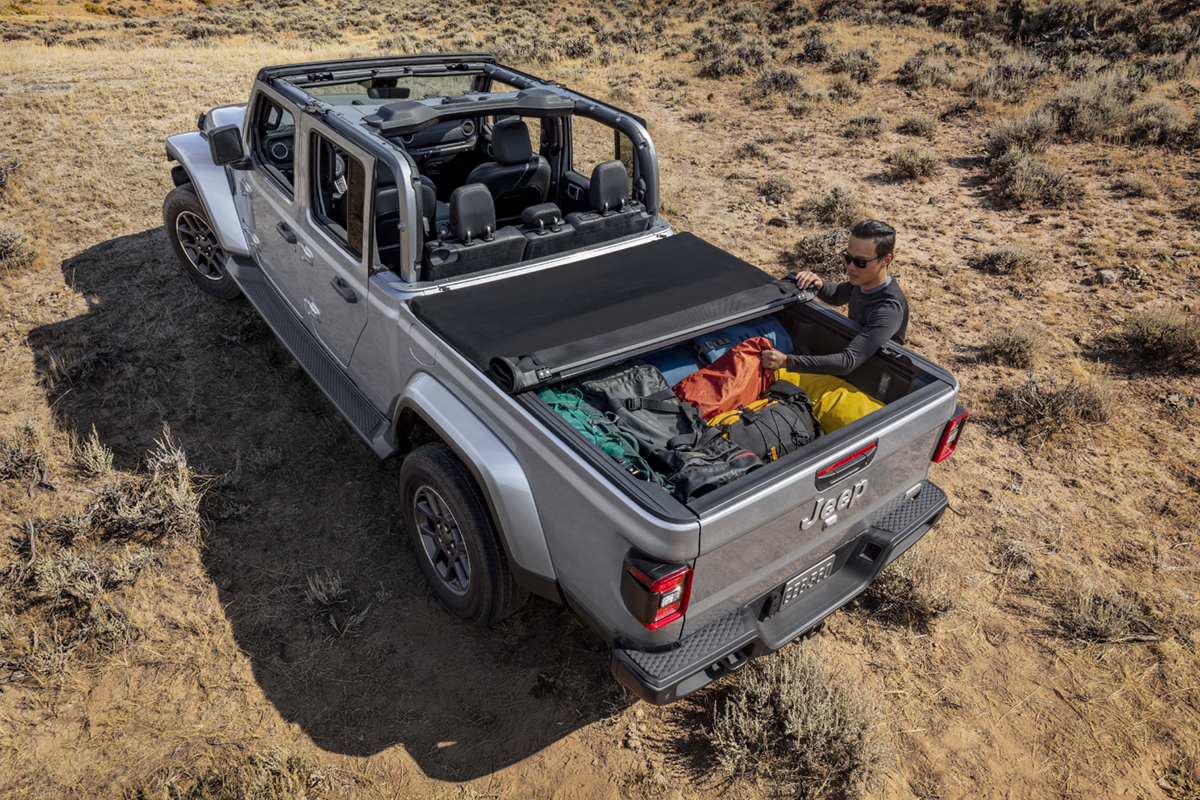 Gladiator is what is known in the industry as a "lifestyle vehicle." It's not a work truck. You buy it because it allows you to carry your toys to the places you enjoy them. Until recently this category was the exclusive territory of the Toyota Tacoma, but Honda, Chevy, and Ford all make mid-size pickups now, each competing for the hearts, minds and wallets of America's leisure class.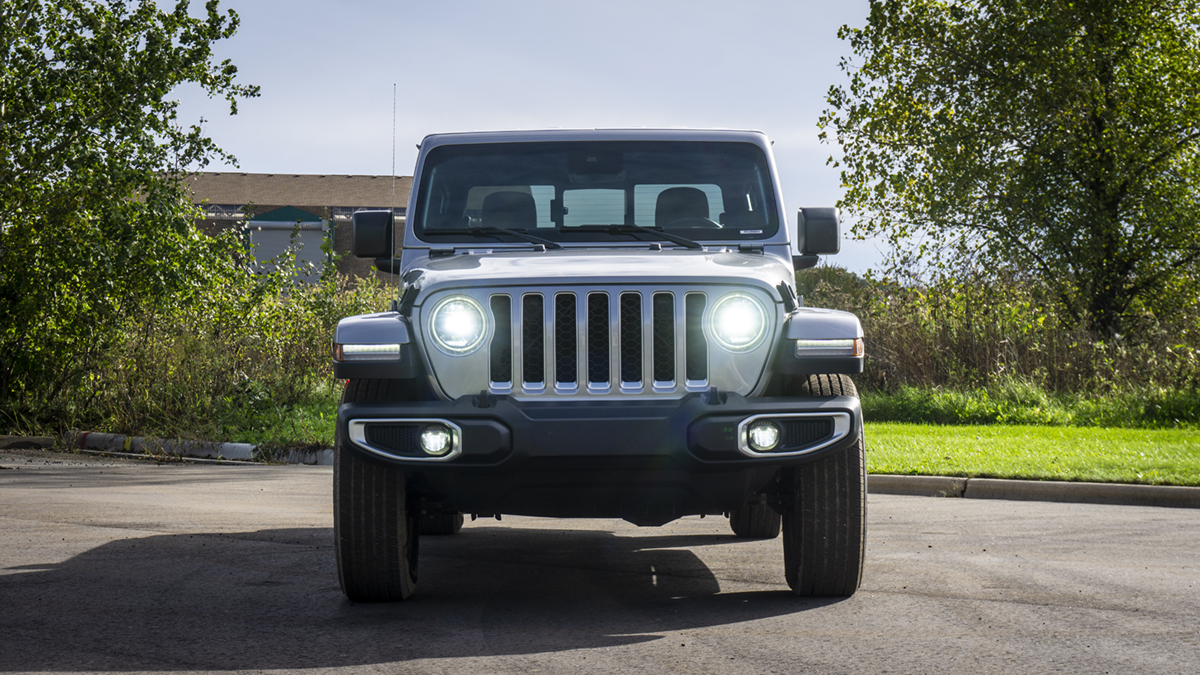 While technically a mid-size pickup, Gladiator is significantly larger than its competitors. Compared to a Tacoma crew cab, Gladiator is nearly six inches longer, five inches taller, its wheelbase is 10 inches longer, and it has nearly an inch of additional ground clearance. Inside, front seat passenger room is comparable, but there's nearly six more inches of rear seat legroom and an inch more headroom in the Gladiator. All this works in Gladiator's favor when it comes to how it drives on the street, but provides some challenges off-road.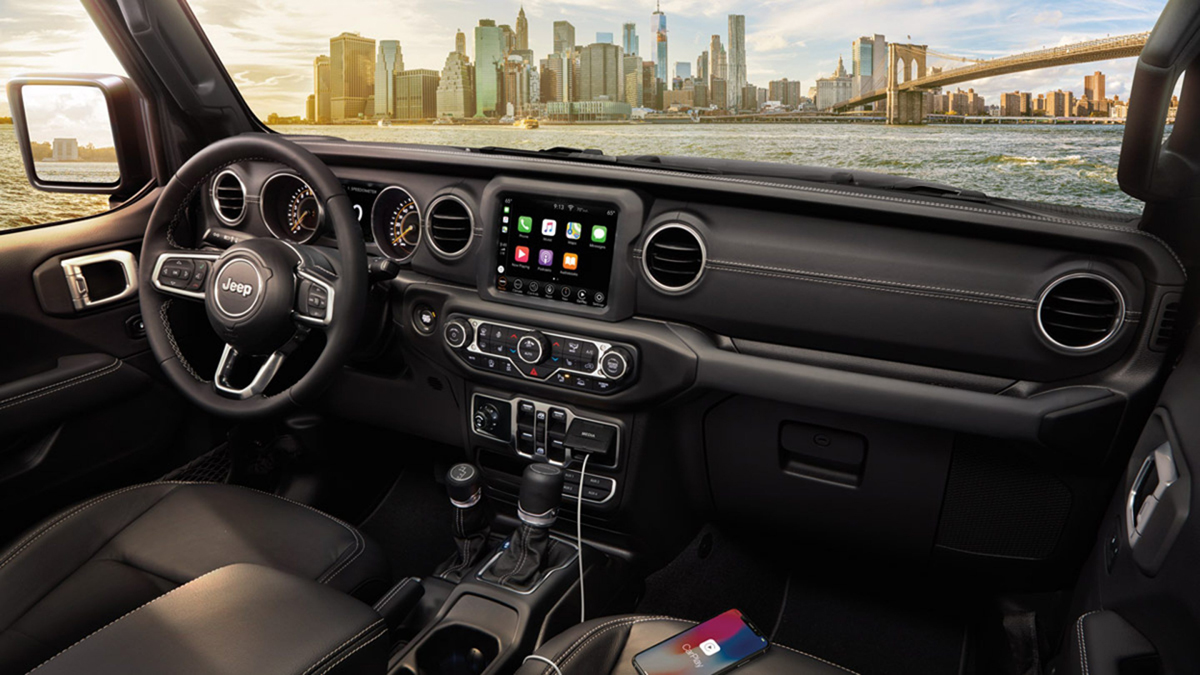 On the highway, Gladiator's ride is much more comfortable than the Wrangler upon which it based thanks in part to a five-link rear suspension borrowed from the Ram 1500. But, because it's a big, tall, slab-sided vehicle, it's easily buffeted and requires constant inputs to keep it centered in the lane on windy days. The flat windshield and square mirrors also contribute to significant wind noise. As you'd expect with such an aerodynamically challenged vehicle with a V6 engine, mileage is just so so at 17 mpg in the city and 22 highway.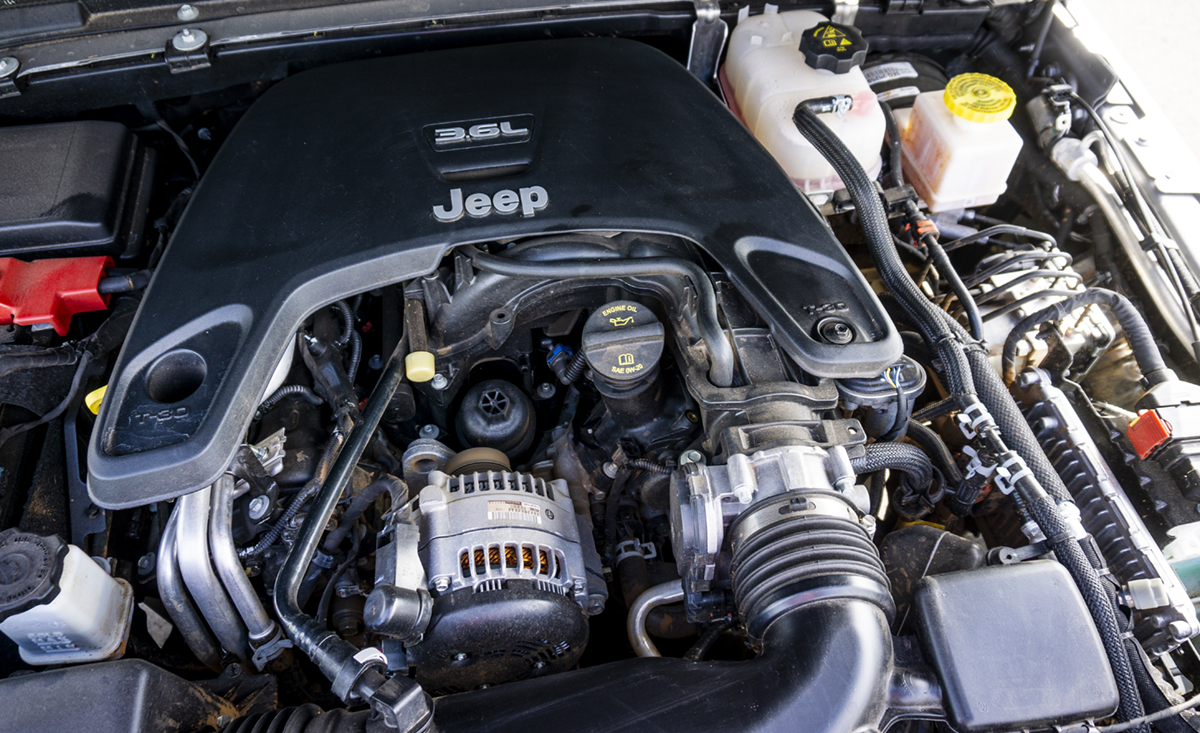 Under the hood is FCA's venerable 3.6-liter Pentastar V6 tuned to deliver 285 horsepower and 260 pound-feet of torque. Introduced in 2011, the all-aluminum V6 features a dual-overhead cam design with four valves per cylinder. It's used on a number of FCA products including Challenger, Ram 1500, and Wrangler, and does its job unremarkably well here. It's a little noisy which is exacerbated by the fact that it peak torque isn't available until you hit 4,400 RPM. For comparison, Ford Ranger's 2.3-liter turbocharged four delivers its 310 pound-feet of torque at 3,000 RPM. As a result even with the optional 8-speed automatic transmission, Gladiator feels a little lazy accelerating to highway speeds, going from zero to 60 miles per hour in a leisurely 8.1 seconds.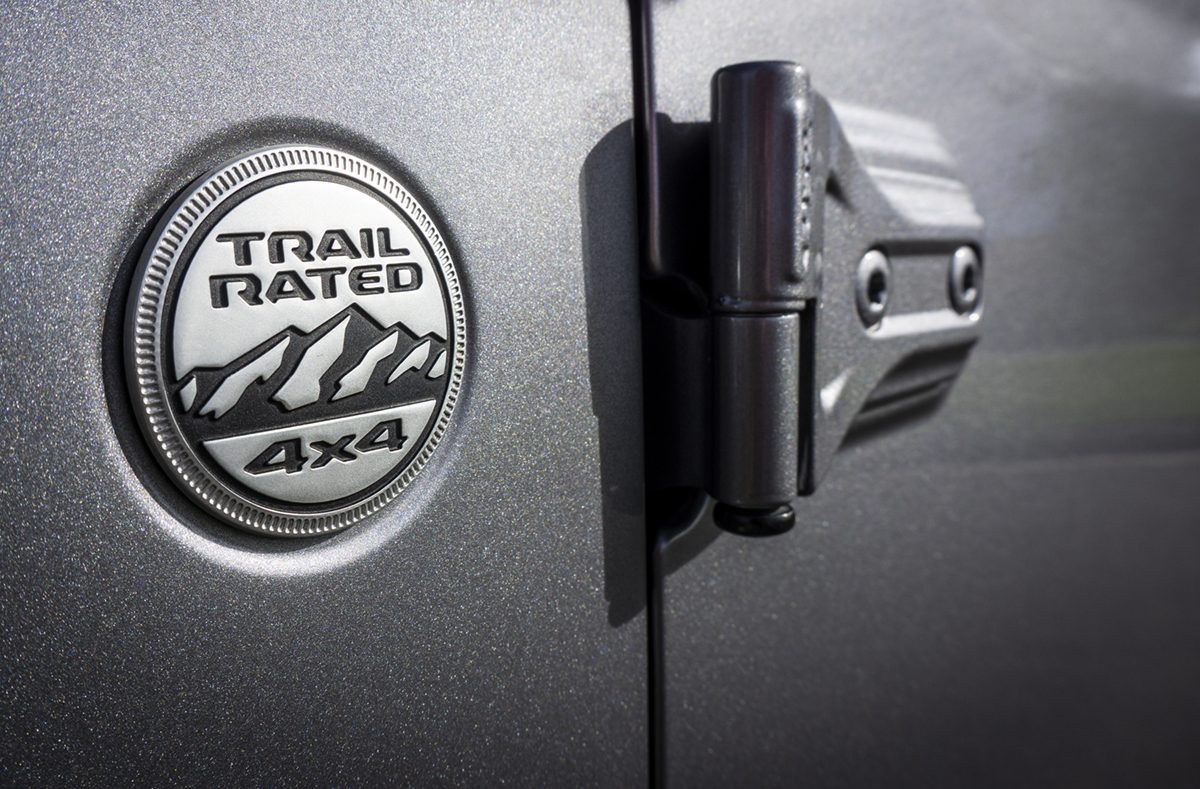 Take it off road and you can handle some pretty gnarly terrain with the Gladiator. Obviously if you opt for the Rubicon trim with its standard knobby tires, locking differential, additional armor underneath, and electronic front sway bar disconnect, you can handle a lot more. But even with its street tires, Gladiator Overland will do more than most will ever ask of it off road. The longer wheelbase means a larger turning radius than a Wrangler and even though ground clearance is the same, breakover angle is significantly lower, so you have to be careful of bottoming out or getting stuck cresting steeper hills.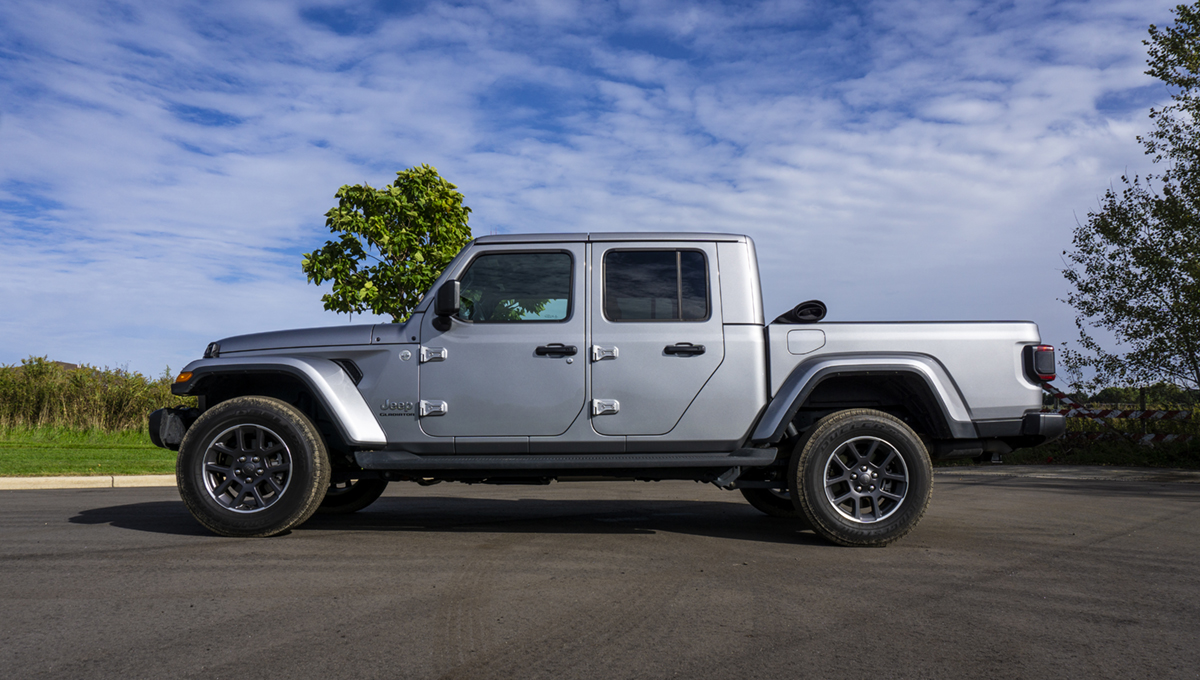 Gladiator Overland is a comfortable daily driver that's well-suited for the family that likes adventure. It won't do a whole lot more than a comparably equipped Ranger, Colorado, or Tacoma, but it's the only mid-size pickup that's a Jeep. And if that's your thing, then Gladiator is, too.
2020 Jeep Gladiator Overland
Four-door, five-passenger mid-size, four-wheel drive pickup truck
Base price: $40,395
Price as tested: $55,840
Major options: leather trimmed bucket seats ($1,495), 8.4-inch touchscreen with premium audio and navigation ($1,595), 8-speed automatic transmission ($2,000), anti-spin rear differential ($595), 3-piece hardtop ($2,295), Heated seats and steering wheel ($995), blind spot monitor with cross-traffic alert and rear parking sensors ($895), adaptive cruise control with forward collision warning ($795), destination charge ($1,495)
Engine: 3.6-liter dual-overhead cam V6 with electronic fuel injection
Transmission: 8-speed automatic with two-speed transfer case
Power: 285 HP @ 6,400 RPM
Torque: 260 lb.-ft @4,400 RPM
Curb weight: 4,742 pounds
EPA MPG: 17 city, 22 highway, 19 combined