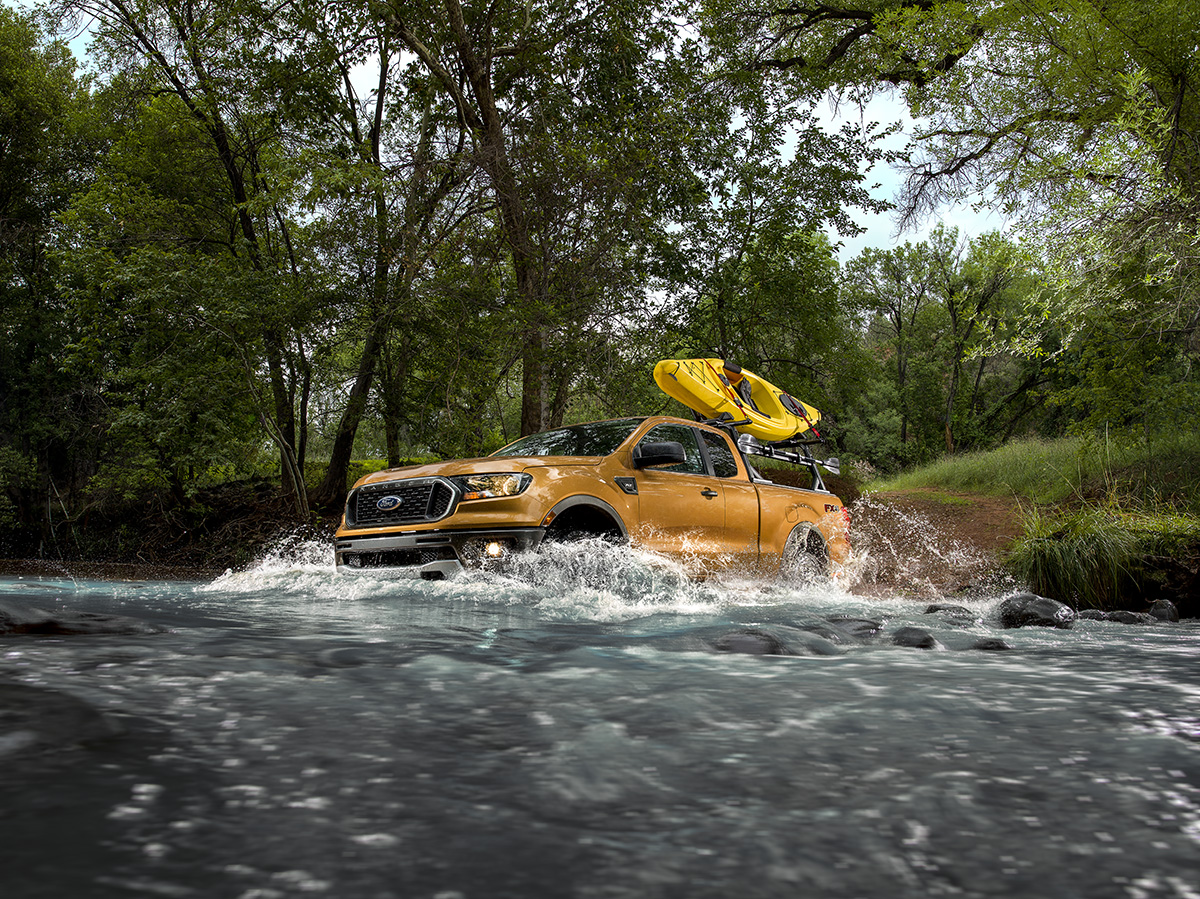 33 years ago, I drove my first new vehicle off the lot of Royal Oak Ford. It was a 1985 Ford Ranger rear-wheel drive, standard cab, short bed pickup truck with a bench seat, AM radio, 15-inch tires mounted on steel wheels, and a 90 horsepower, 2.3-liter, 4-cylinder engine. The only options were a 4-speed automatic transmission, bed liner, and sliding rear window. I had just bought a new house and needed the truck to haul all the building materials I'd need to renovate it. It would also prove be useful on the deer hunting and fishing trips I regularly took up north. I was working at Ford's advertising agency at the time, so was able to get their employee A-plan pricing, which meant I paid a grand total of $5,900 for that truck. If you look up basic transportation in the dictionary, this would have been the very definition of it.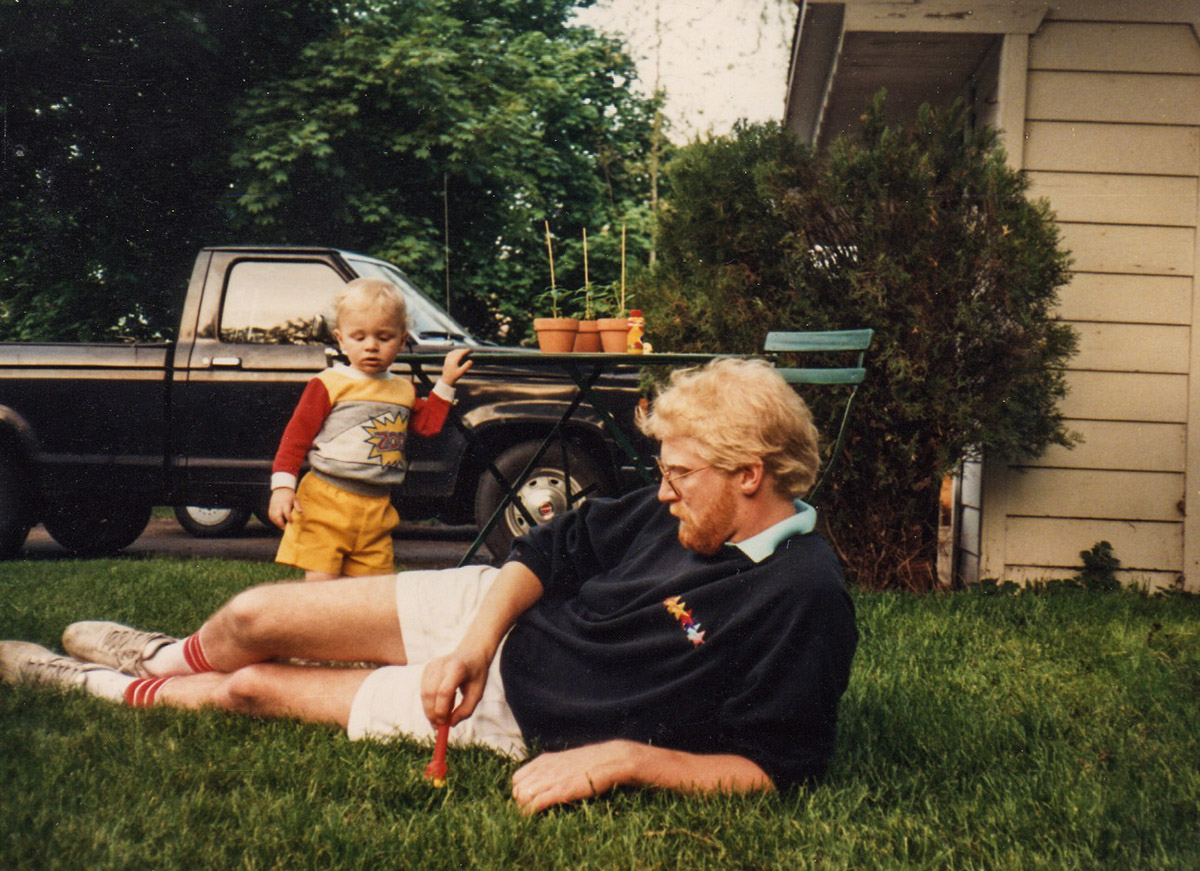 Aside from the displacement of the engine, leaf spring suspension, sliding rear window, and the name, there aren't a lot of similarities between my old Ranger and the 2019 version I drove last week in San Diego.
The 2019 Ford Ranger reappears on the scene with one engine option, a 2.3-liter turbocharged EcoBoost engine that makes 270 horsepower and 310 pound-feet of torque. This means that whether you order a base SuperCab truck or a fully-loaded SuperCrew, you get all the ponies and all the torques. There's no penalty in power for living within your means.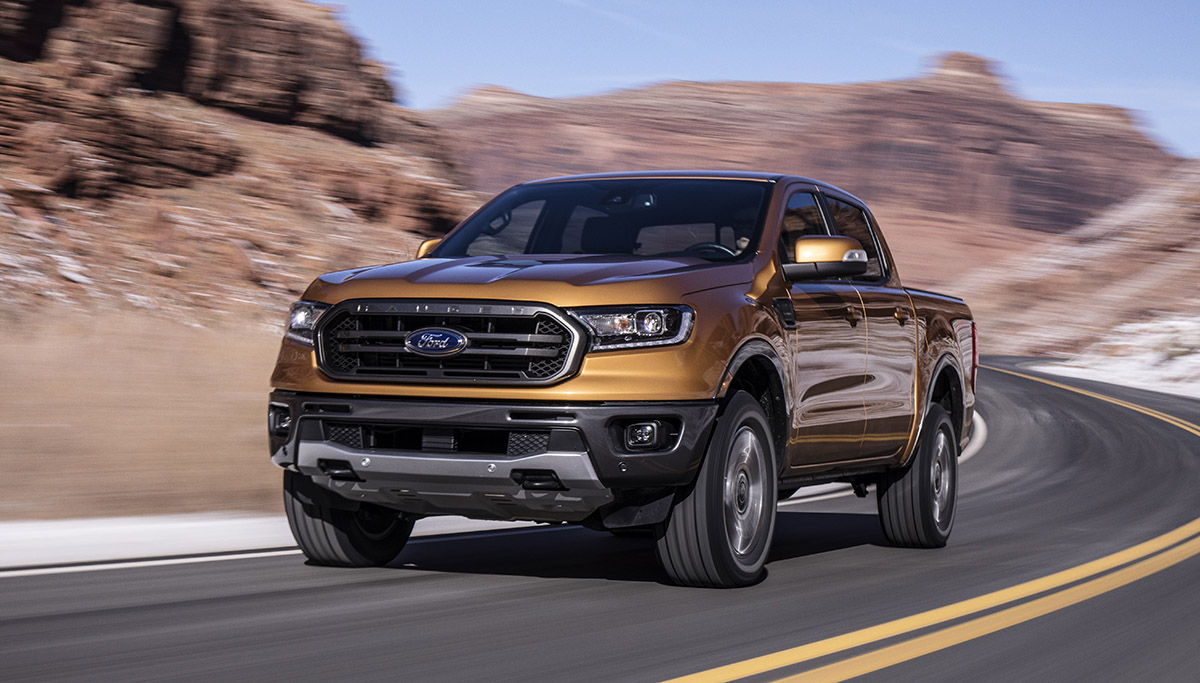 Interestingly, even with all that additional power mileage is almost identical to that of my old pickup with an EPA rating of 21 mpg city and 26 highway for a rear-wheel drive truck and 20/24 for a four-wheel drive model. The automatic transmission (there's no manual available) features six more gears. It's the same 10-speed that's in the Mustang and F-150 which means it can easily handle anything you ask Ranger to do. Progress, as they say is a wonderful thing.
I spent the first part of the morning in the passenger seat of a four-wheel drive SuperCrew Lariat FX4 from the Estancia Resort and Spa in La Jolla to the Bradford Ranch an event venue in Jamul where we were set up for off-roading, payload demos, and testing Ford's Trail Control system against Toyota's crawl control. The direct route would have been just 45 miles but because we heard the best pie in the world was being served at the Lake Cuyamaca restaurant we happily took took a 55 mile detour. There are few things better in this world than warm pecan pie a la mode for breakfast.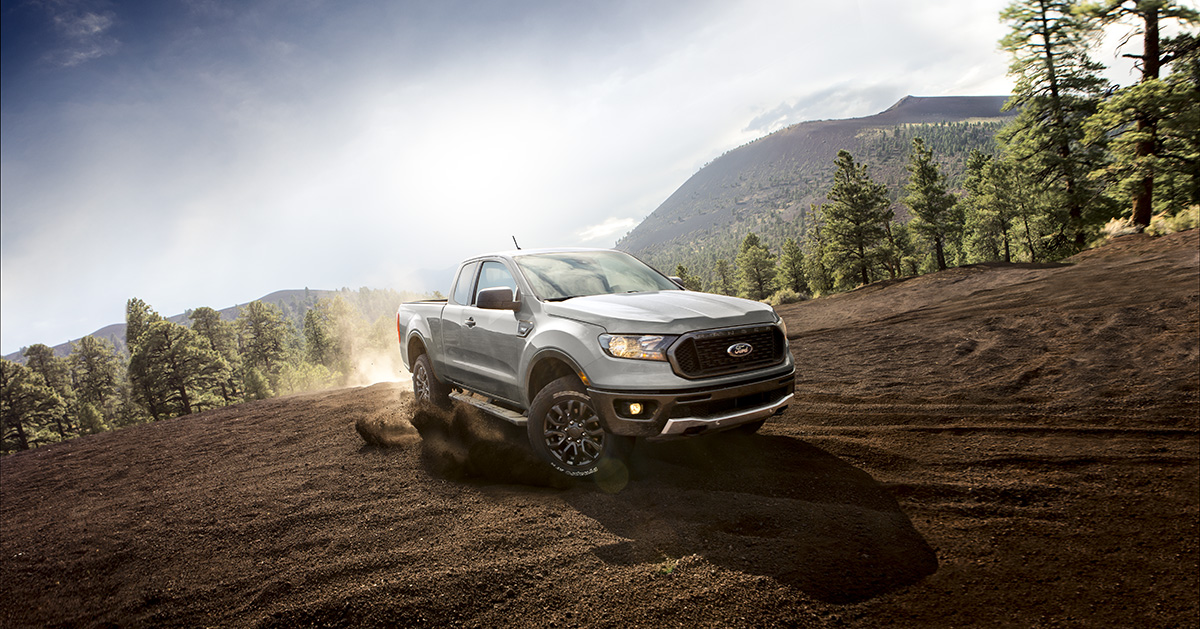 After we had stuffed our faces it was my turn to spend some time behind the wheel on the lovely mountain roads that wind through Cuyamaca Rancho State Park. What I discovered is a truck that is powerful, comfortable, and capable. One of the beauties of forced induction engines like the EcoBoost under Ranger's sculpted hood is that it maintains its power as you climb. And that power is plentiful providing best-in-class towing and payload capacity at 7.500 and 1,860 pounds respectively. While it wasn't a big issue for our unladen truck, if you throw a dirt bike on the back and lash a small trailer to the hitch, you'll appreciate the way this engine makes its power and delivers it through it's really well sorted, close ratio 10-speed.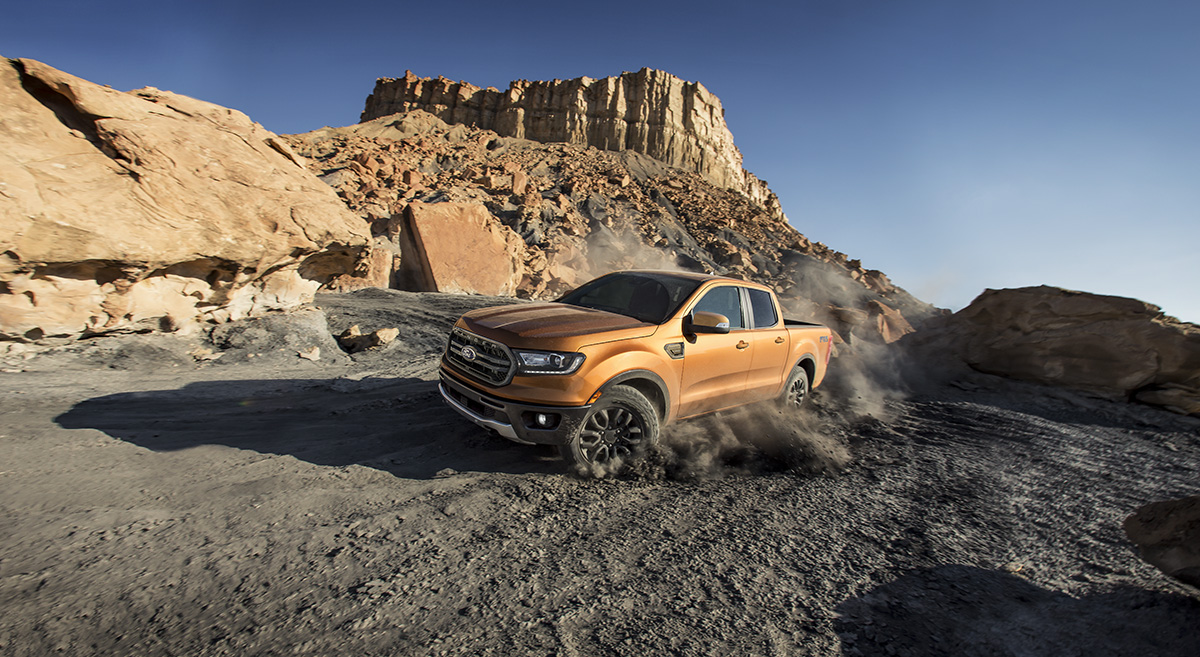 In all-wheel drive versions, especially the FX4 off-road package, the suspension is set up a little softer to manage the bumps, ruts, rocks, and other challenges you're likely to encounter on the trail. This means in this set up, there was a bit of body roll in the corners. When I spent time later in the day in a rear-wheel drive truck set up for the street, body control was much improved. Ride quality is quite good no matter which truck I tried with road noise kept to a minimum over all types of pavement even with knobier off-road tires.
In the SuperCrew version of the truck with four real doors and 34.5 inches of rear seat legroom, Ranger is plenty comfortable. Our rear seat passenger, Brian Bell, Ford's Marketing Manager for Ranger is 6'3″ and though I wouldn't expect him to complain about rear seat comfort, he did look pretty darn comfortable back there for the two-hour drive. Brian told us the intended target for this truck is not the same as those who are buying the F-150. Ranger is what as known in the industry as a "lifestyle" truck that will be used to take campers, jet skiers, windsurfers, and snowboarders to the places where they can pursue their passions. If you want to get work done, he recommends you move up to the best-selling vehicle in the world.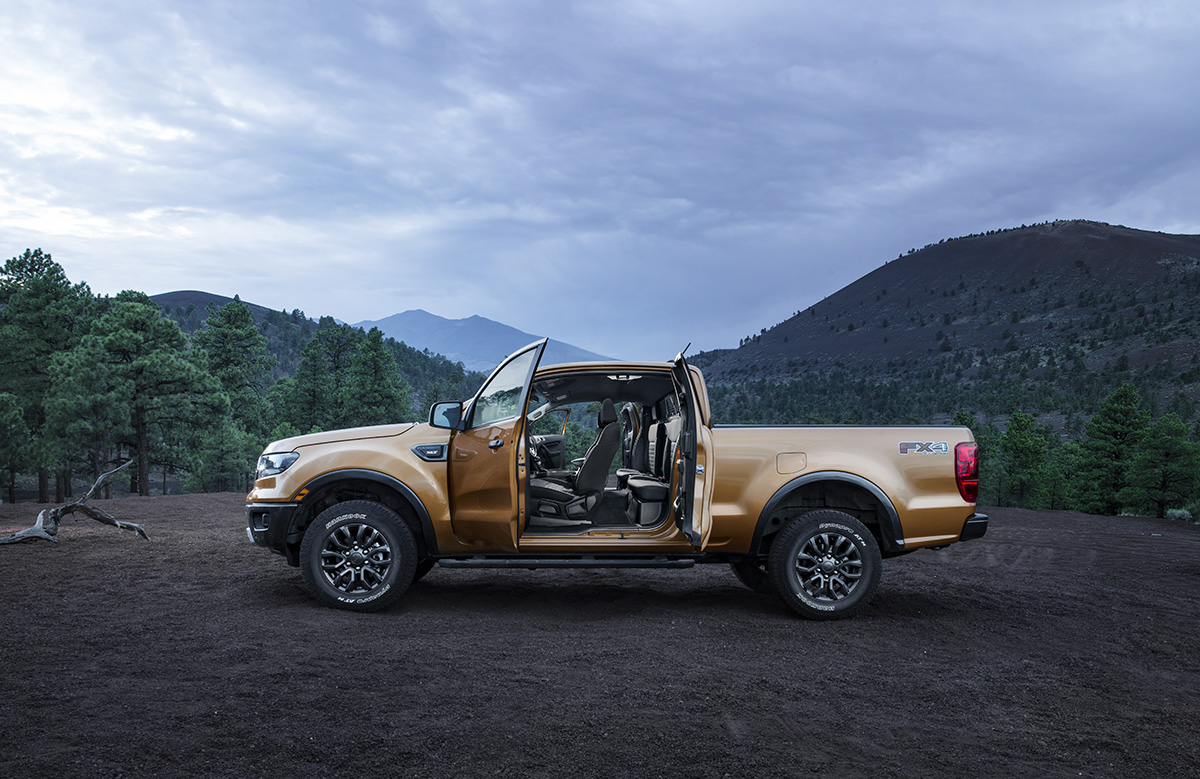 The SuperCrew has just a 5-foot bed which limits its utility. The SuperCab basically takes a foot from the interior and adds it to the bed. The rear doors are cut in two and hinged in the back and rear seat legroom is severely compromised. I didn't even try to climb in that one fearing I might never get out. If you need the larger box, don't plan on carrying passengers very far, especially if they're over five feet tall.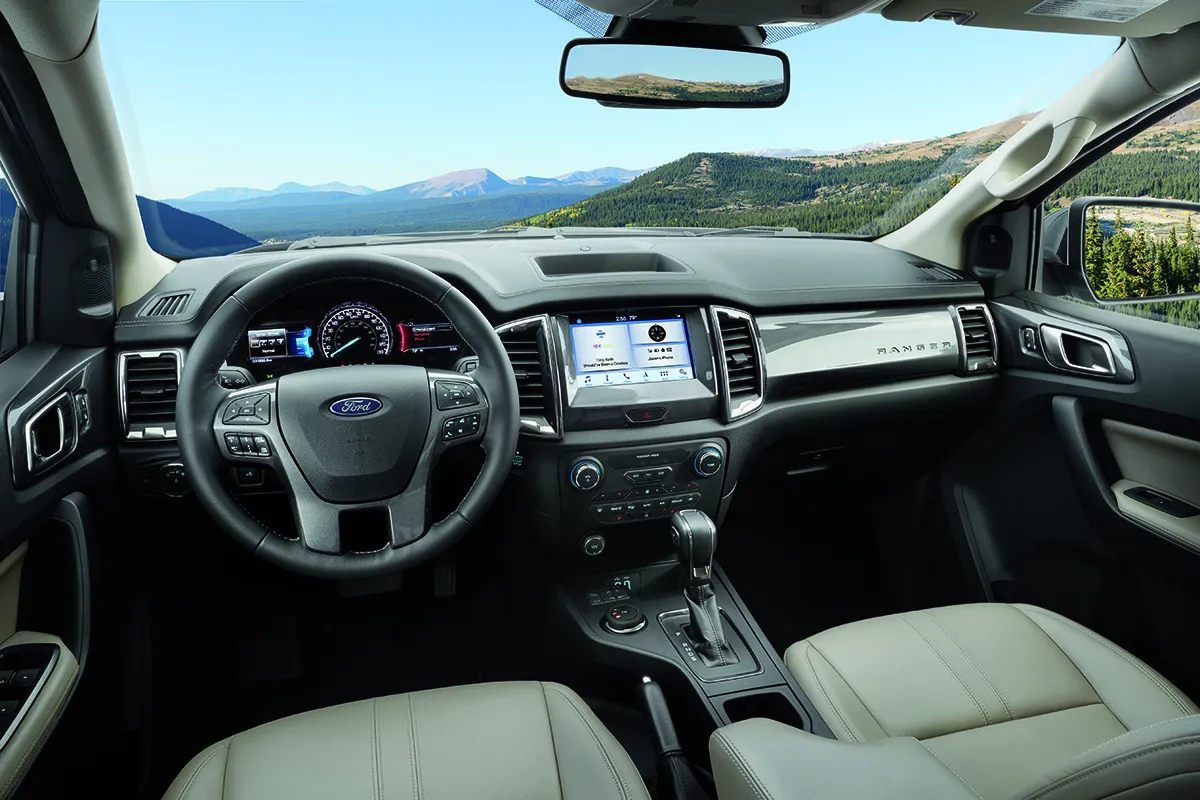 Overall, the interior is well equipped with appointments that are what can best be described, however, as uninspiring. Plastics abound and while many of the surfaces are soft touch, the center stack feels like it belongs in a Focus instead of a small pickup that costs nearly $45,000. In the Lariat version I tested, the heated and cooled leather trimmed seats were comfortable but lacked a bit of thigh and side support.
Technology is one of Ranger's strong suits. Just about every entertainment, connectivity, and driver assist feature is available. The standard Ford CoPilot-360 system means you get auto high beams, lane keeping system, blind spot warning with cross traffic alert and trailer coverage, pre-collision assist with automatic emergency braking, and a rear camera on every truck. Moving through the equipment packages you can add everything from adaptive cruise control, Sync 3 with Apple CarPlay and Android Auto, a B&O Play premium sound system with satellite radio, LED head and tail lamps, rain sensing wipers, and trailer sway control.
Opt for the FX4 package and in addition to an off-road tuned suspension you get a steel bash plate up front and steel skid plates underneath protecting your oil pan, brake lines, and other delicate systems from the terrors of the trail.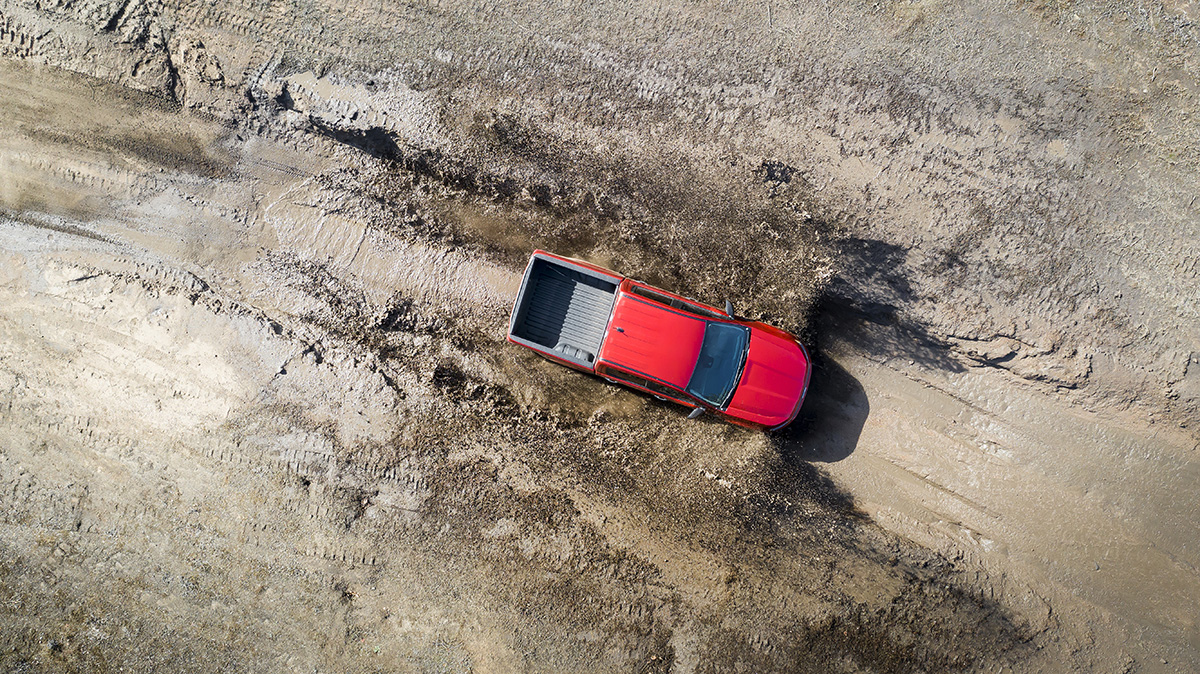 I did get to toss the truck around on a pretty aggressive off-road course that Ford built at the ranch. Just to see how tough it was, I tried tackling it in two-wheel drive mode but wasn't able to climb the first steep, rutted hill. Once I dialed in 4-high and engaged Trail Control the truck clambered easily over the top. Trail control differs from other manufacturers' crawl control systems in that you can engage it in any drive mode (4-low, 4-high, and 2-high) and at higher speeds. Using the cruise control speed buttons on the steering wheel, you set your Ranger to the desired speed, take your feet off the pedals and let the computer do the rest. It manages the throttle, brakes, and traction control systems automatically so all you have to do is steer.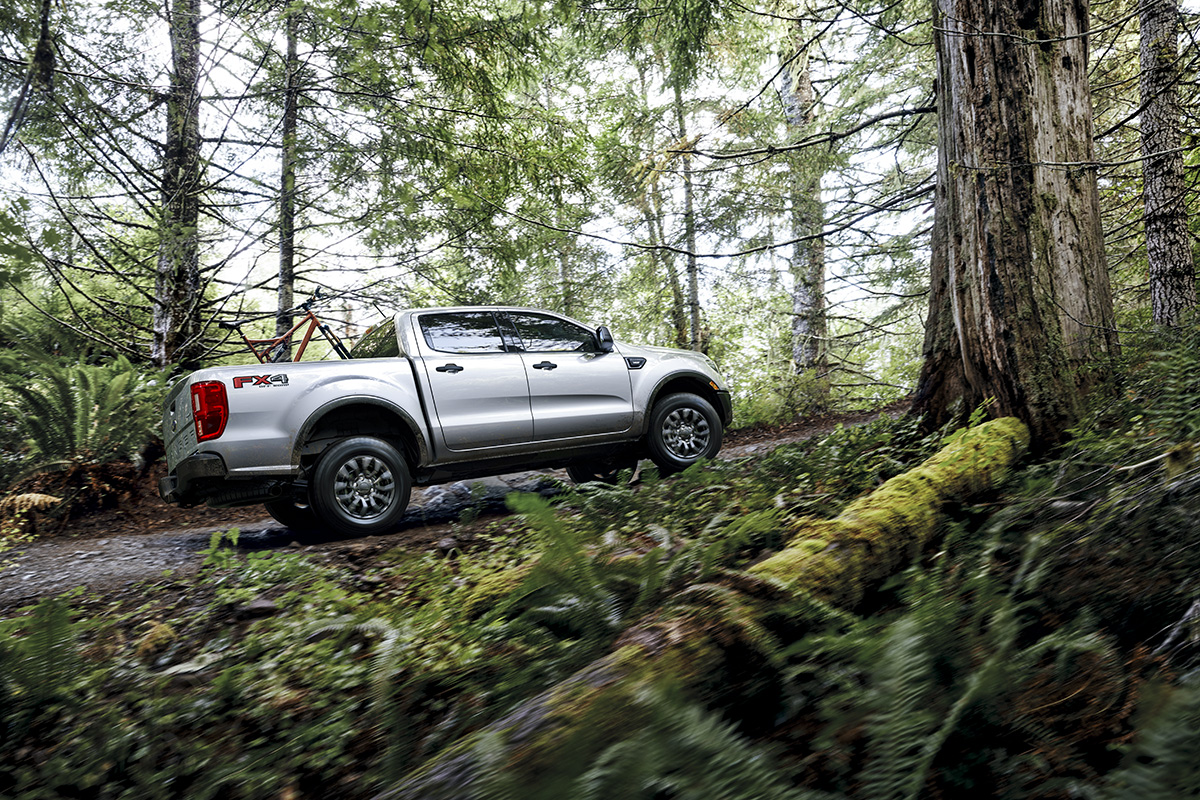 In addition to Trail Control, there's also a Terrain select function that lets you optimize the four-wheel drive system. It has four settings: normal; grass, gravel and snow; mud and ruts; and sand that you can toggle between with the press of a button.
For those hoping for a Raptor version of the Ranger, you'll have to wait. Ford execs on the trip wouldn't anything about bringing this high performance version of its Australian Ranger to the states, but I got the feeling they were considering it. If it were to make an appearance on these shores, my guess is it will be in a couple of years when they're looking to bring more news to the line up.
As you would expect, there are number of ways to configure your Ranger from the factory and a wide range of prices you can pay. A base 4×2 SuperCab starts at $25,395 a price that includes a destination charge of $1,095. Load up a 4×4 SuperCrew with Lariat with all the goodies and the FX4 off-road package and the price climbs to $44,270 with the aforementioned destination charge. Ford is happy to have you pay even more, as your local dealer can install a number of specially created accessories from Yakima, including racks, tents, and other add ons to make your Ranger a perfect partner for your outdoor adventures whether they take place in the mountains, northwoods, prairie, or shore.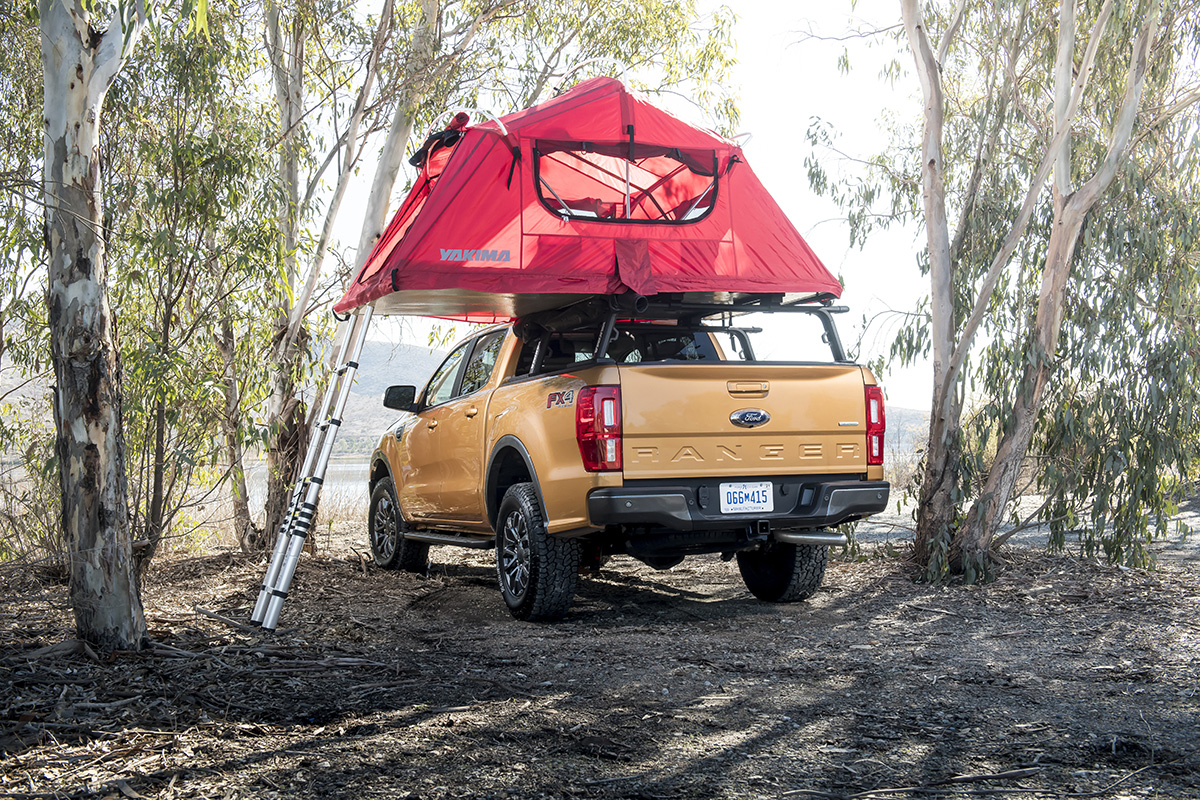 The 2019 Ranger is a far cry from the basic truck I drove in another lifetime and one that should prove to be a worthy competitor to both the Colorado and Tacoma. I for one am happy to see it make its return to America.