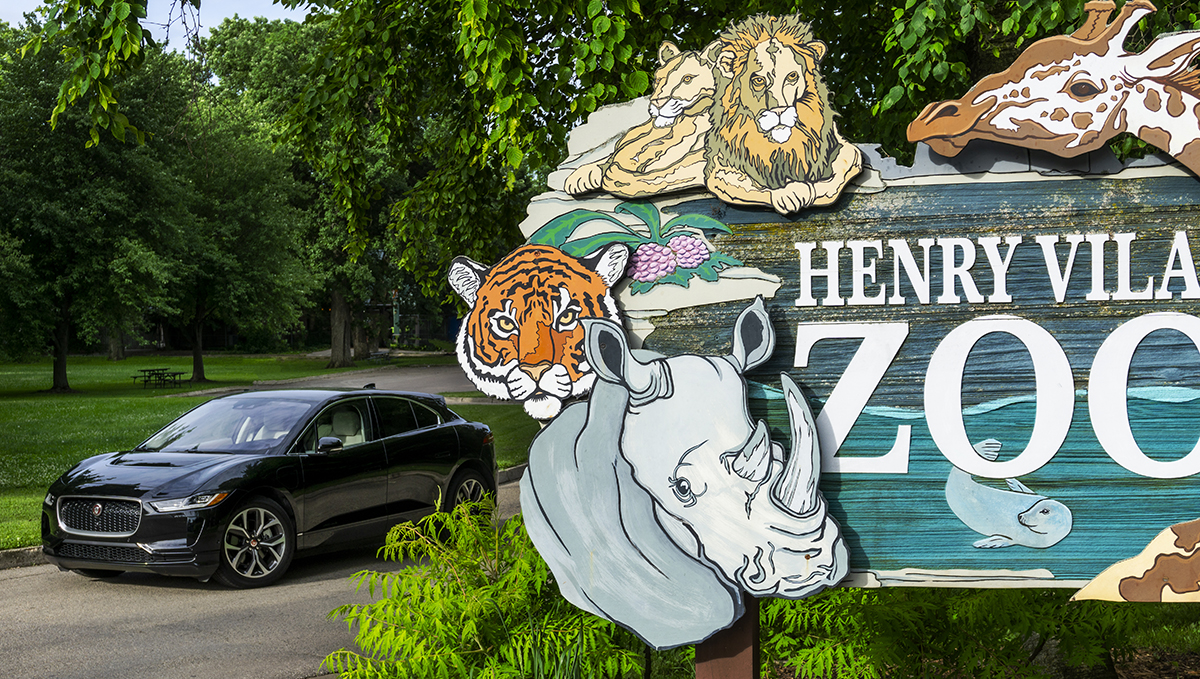 Come mothers and fathers throughout the land
And don't criticize what you can't understand
Your sons and your daughters are beyond your command
Your old road is rapidly aging. Please get out of the new one
If you can't lend your hand, for the times they are a-changin'
Bob Dylan wasn't singing about electrification in the automotive industry back in 1964, but the words certainly apply today. We are at the beginning of what will be a massive change in how our cars are motivated. The move from internal combustion engines to electric motors as the main source of propulsion is both inexorable and inevitable. Our environment demands it. But how quickly will be ready to make that move? With billions invested in electric vehicle development Tesla, Audi, Mercedes, Nissan, Jaguar and others are hoping sooner rather than later. But after a week with the Jaguar I-Pace, most people will opt for later.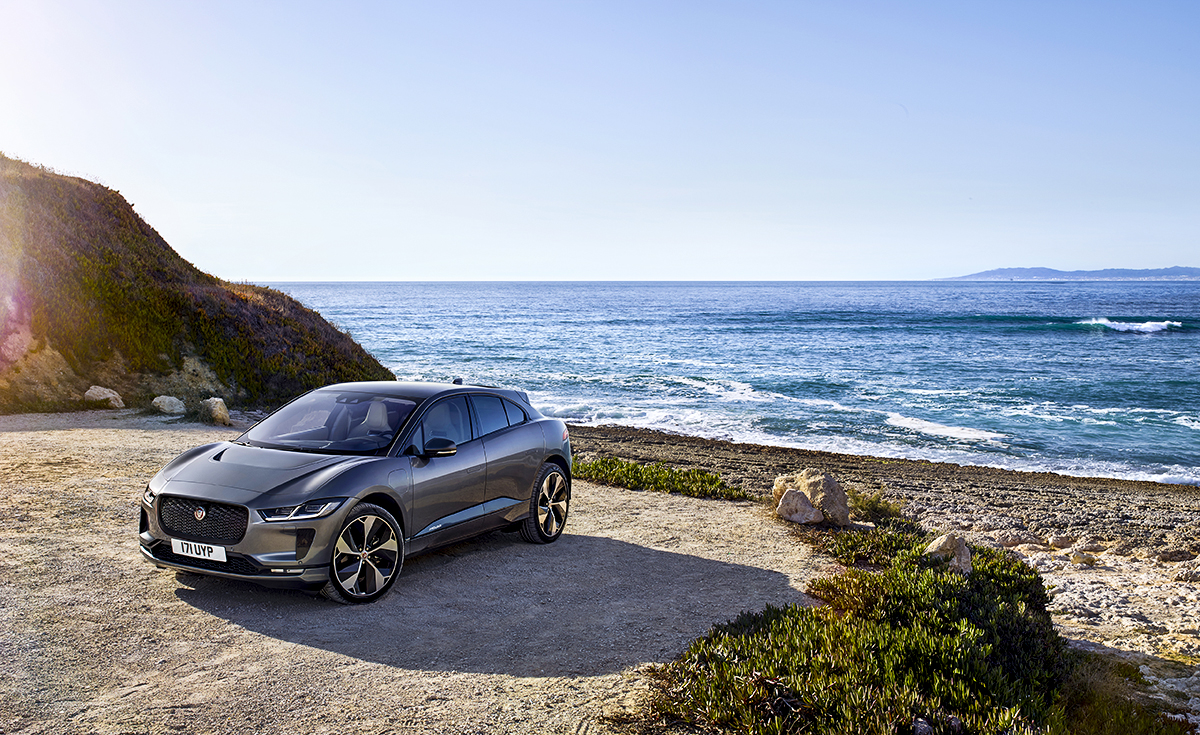 It's not that this Jaguar isn't a good looking car. Given the difficulty of penning a beautiful SUV, the I-Pace just may be outgoing Jaguar design director Ian Callum's best work. Like its F-Type and F-Pace stablemates, the I-Pace features simple, clean lines and elegant proportions with subtle sensuous curves. It blends elegance and sportiness in a manner that makes Tesla's cartoonish exteriors fare even worse by comparison. Thanks to its compact electric motors, the wheels are pushed even further to the corners, for a wide, stable stance.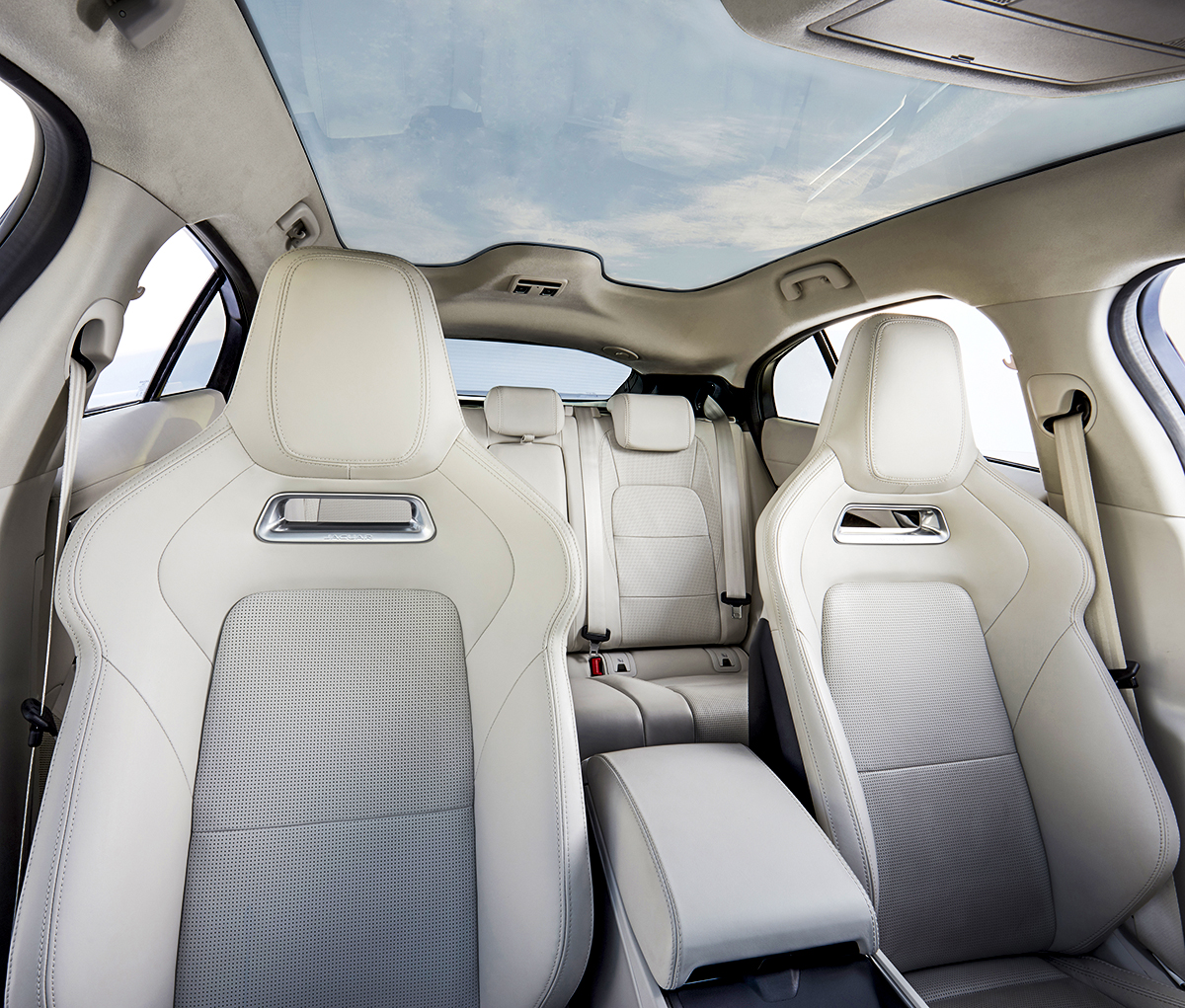 It's not that this Jaguar isn't comfortable. The interior is well appointed with a nicely bolstered driver's seat that keeps you snugly in place whether you're carving up a back road or trundling over rough terrain on your way back to your cabin in the woods. And if there happens to be a stream between you and your destination, no worries. The I-Pace has a maximum wading depth of just under 20 inches. There's plenty of room for four adults and if you want to squeeze in five, you can as long as you're all on speaking terms. Cargo room is excellent with over 25 cubic feet of space behind the rear seats which are split folding so you can carry larger items with ease.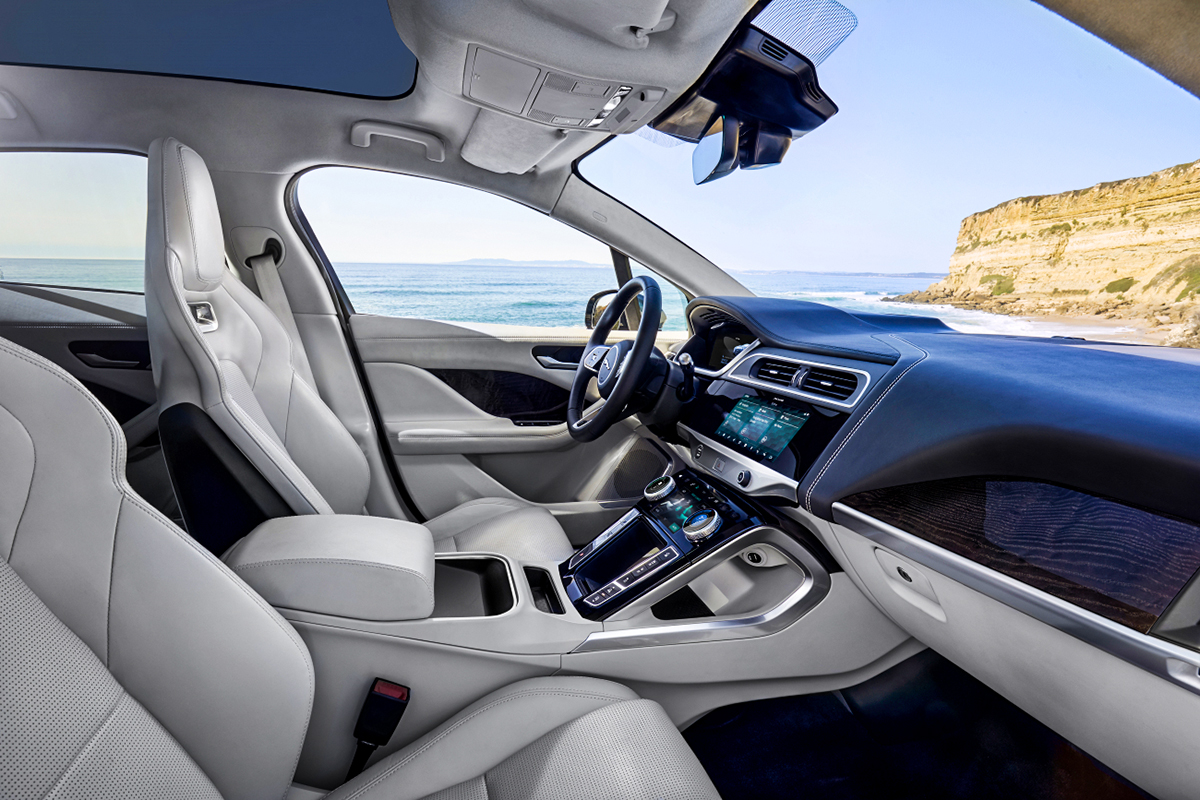 The cabin is light and airy thanks to the full-length panoramic roof which is infrared coated to keep things cool inside. The available technology is comprehensive. All the modern safety features you expect in a luxury car are available – forward collision warning, blind spot monitoring, surround view cameras, and more. Enhanced driver assist systems include adaptive cruise control, lane keep assist, traffic sign recognition with adaptive speed limiter, and artificial intelligence that actually learns your driving habits to help suggest routes and plan your trips. The dual touch screen system looks great but can be confusing. It took me a bit to figure out how to get the information I wanted on each, but once I did figure it out, it worked well… most of the time. There were a couple of instances where I started the Jaguar only to be staring at blank screens. No information was displayed anywhere even though the car would go into drive and respond to all my inputs. So I did what any tech savvy person would do, I restarted the system and everything came alive, working just fine. It was a little disconcerting, however, and it has me wondering if the ghosts of Lucas Electrics are haunting their assembly plant in Birmingham.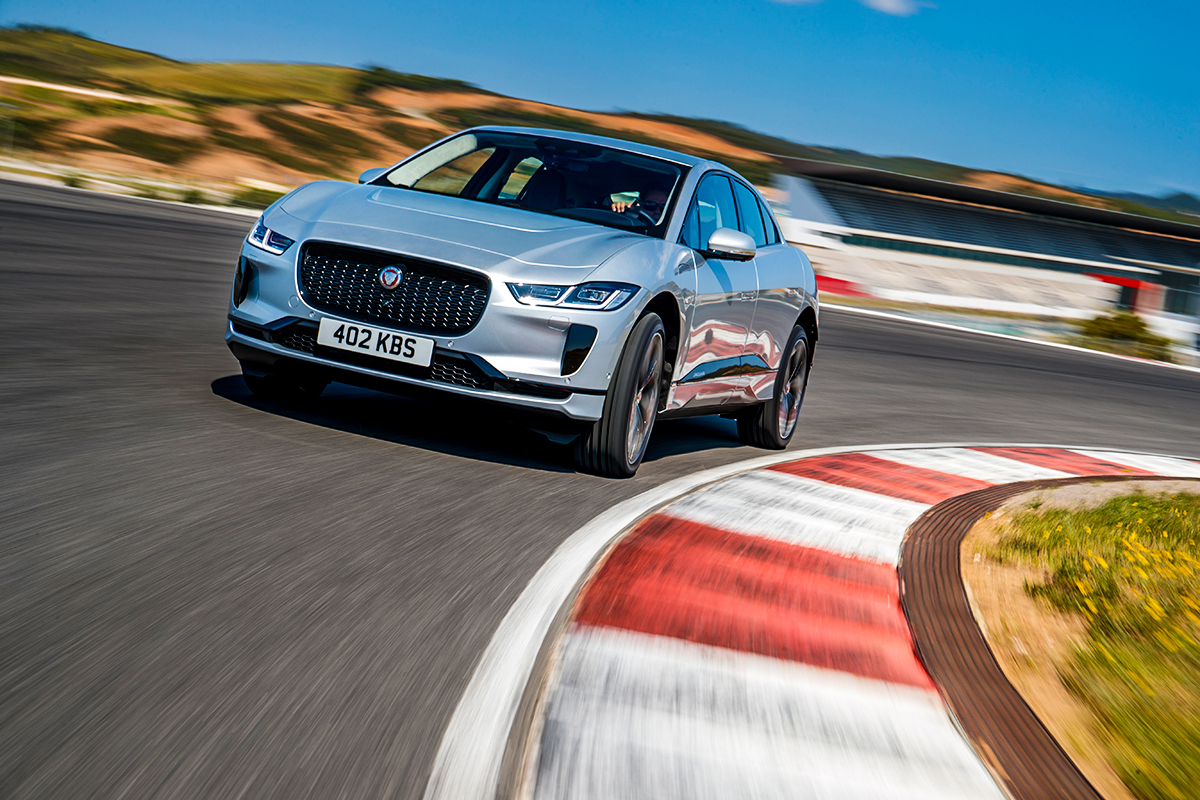 It's not that the Jaguar doesn't perform. The two motors combine to produce 394 horsepower and a massive 512 pound-feet of torque. For comparison, the Lamborghini Huracan Performante makes "just" 443 pound-feet. So even though the I-Pace weighs 1,300 pounds more than the Lambo, it can accelerate from 0 to 60 MPH in 4.5 seconds – about the same as an F-Type – and would probably be much quicker if Jaguar engineers didn't regulate the power delivery at launch to improve battery performance. All that power is available instantaneously at any speed. Essentially, the engines drive the wheels directly with no transmission. It's especially noticeable in the mid-range where you can go from 50-70 MPH quicker than you can say Castle Bromwich.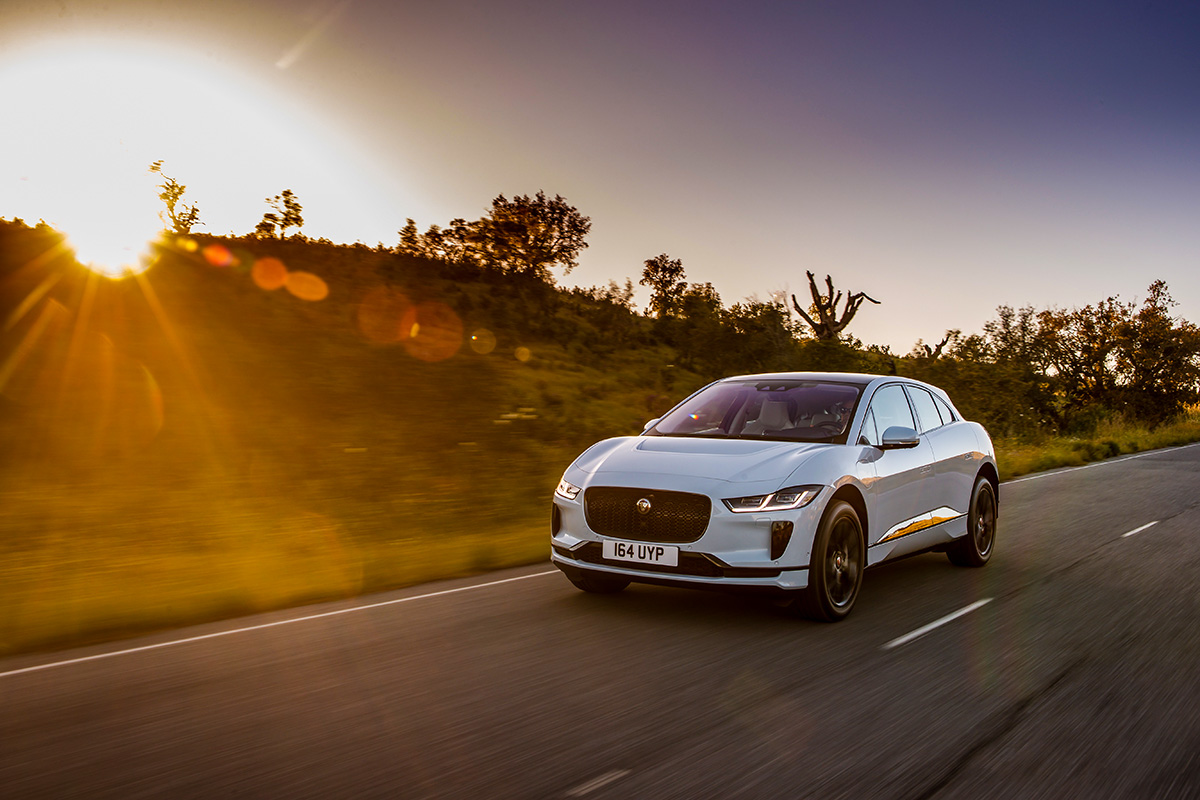 The I-Pace is a good looking, comfortable, luxurious, and exhilarating car, but still, most people won't be making the switch to electric cars anytime soon. The reason is simple convenience, or in this case, lack of it. 238 miles of range isn't enough. I know, the bulk of commutes are 30 miles or less, and most other trips people take are just around town. American car owners, however, don't buy their cars for their everyday usage. They buy for the 5% of the time that make an EV like the I-Pace extremely impractical. For example, during my time with the I-Pace, I had to pick my daughter up at O'Hare airport in Chicago which is 140 miles from my house. I could get there, but I had to find a 50 kilowatt DC fast charger and plug in for 45 minutes to make it back. Had I opted for a more common Level 2 AC charger, my wait would have been hours. Neither option is really acceptable given how quick and convenient it is to refill an ICE car.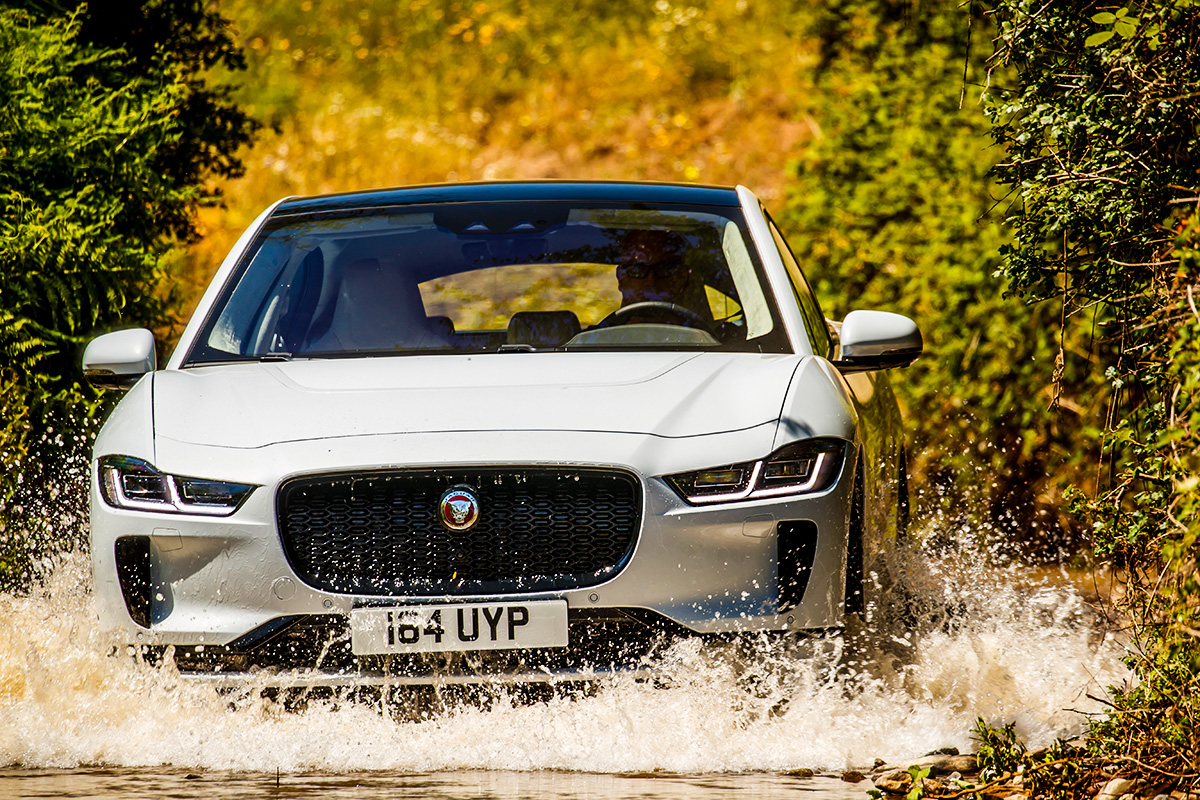 As good as the I-Pace is as a car – and it is so much better than any other EV I've driven to date – until EVs offer 300+ miles of range and recharge times that get you to 80% in under 30 minutes they will remain niche vehicles. We are impatient creatures who would rather not plan nor wait if we don't have to. Once EVs come within shouting distance of the refuelling time of a petrol-powered car, the transition will be quick. Until then, the future will just have to wait.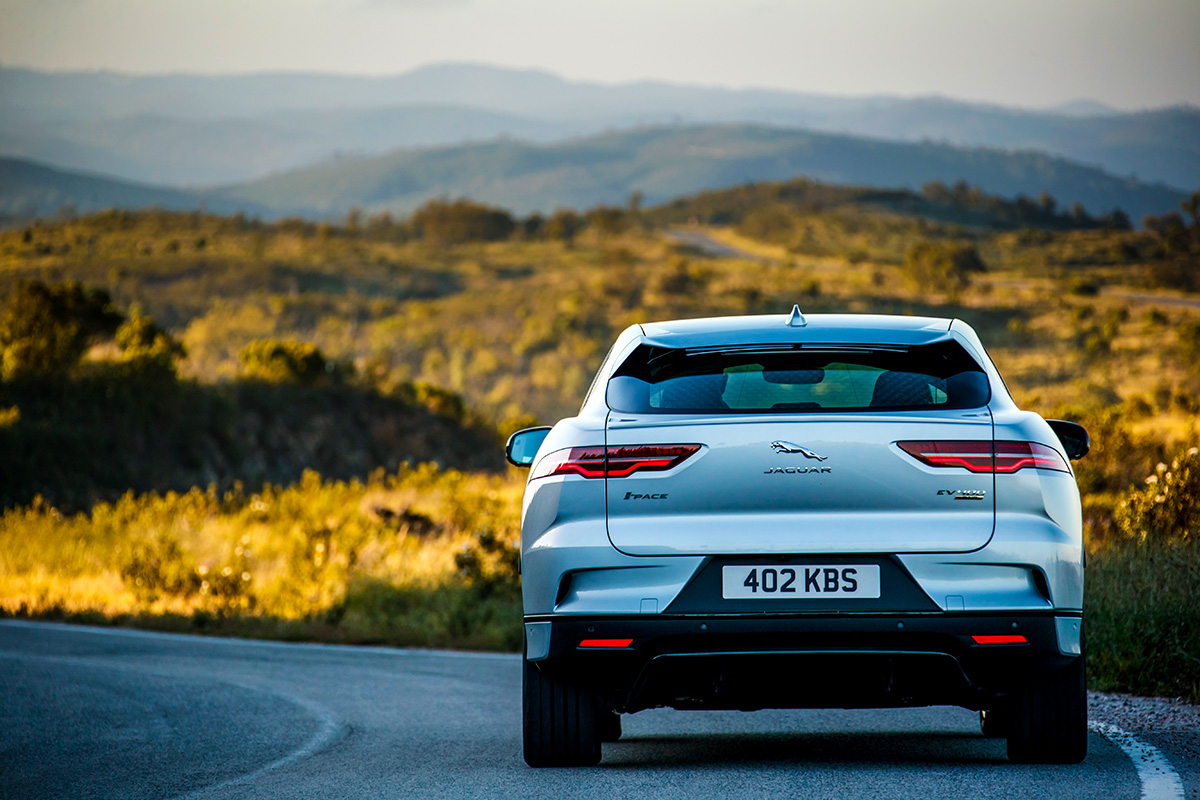 2019 Jaguar I-Pace EV400 HSE
Four-door, five-passenger, all-electric, luxury crossover
Base price: $69,500
Price as tested: $86,771
Options: HSE premium package – 20-inch 5-spoke wheels, premium LED lighting, powered gesture tailgate, auto dimming power fold door mirrors, Windsor leather heated and ventilated sport seats, Meriden surround sound system, parking assist ($11,000); head-up display ($970), gloss charcoal ash veneer ($400), configurable ambient interior lighting ($250), click and go integrated base unit ($400), Adaptive dynamics ($700), Santorini black metal paint ($575), premium interior protection ($549), heated windshield ($275), heated steering wheel ($249), chrome wheel locks ($250), adaptive surface response ($150), Rear seat convenience package ($150), heated washer jets ($100), car care kit ($49), destination and delivery ($1,025)
Powertrain: two permanent magnet synchronous motors
Power: 394 HP @ 4,250 RPM
Torque: 512 lb.-ft.
Curb weight: 4,784 lbs.
0-60 MPH: 4.5 sec.
Top speed: 124 MPH
Range: 234 miles
EPA MPGe: 80 city, 72 highway, 76 combined