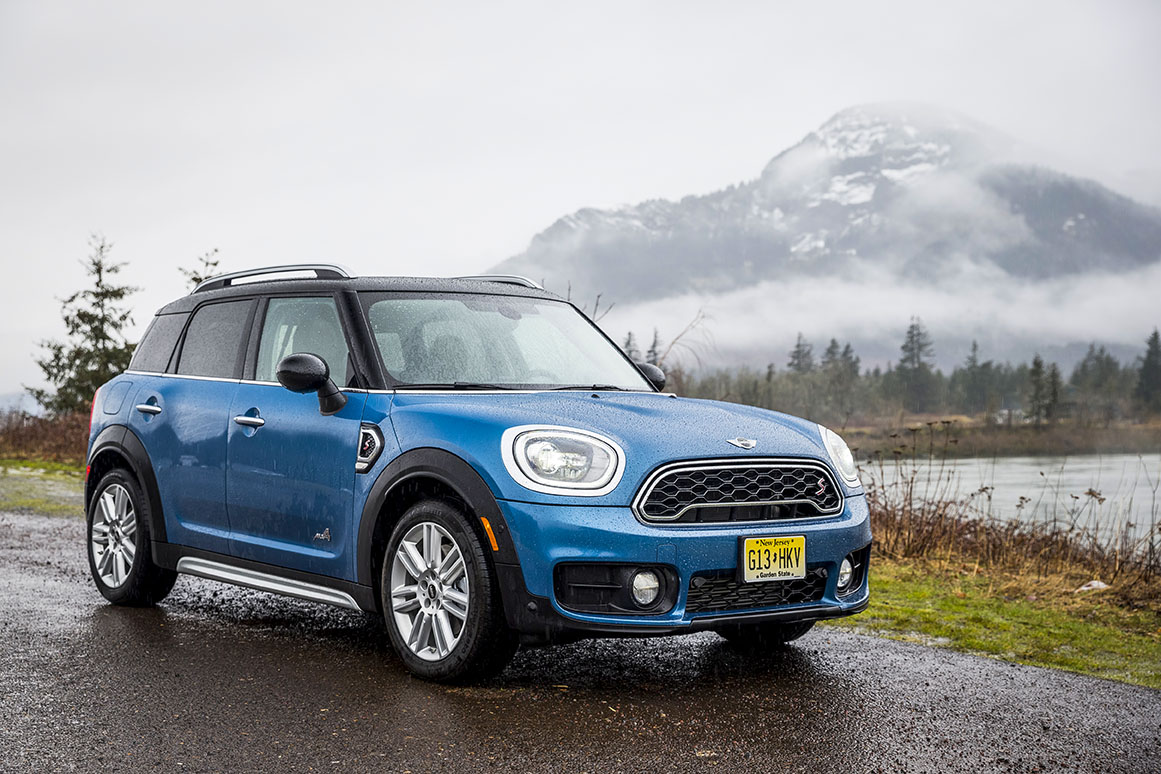 Just 60 miles east of Portland, Mount Hood towers over this haven of hipsterism rising to the majestic height of 11,250 feet. In March, the weather here can be as unpredictable as our president's twitter feed and as unforgiving as one of his ex wives. How unforgiving? The people who live here keep tire chains in their trunk and know how to use them. For good reason. The snow can come quickly without warning.
It is not a place you want to be under equipped, especially when several feet of snow have fallen and more is coming down, transforming the areas near the top of the mountain into a scene from Into Thin Air. Given that we were exploring these roads in the new 2017 Mini Countryman All4, I frankly, wasn't quite sure.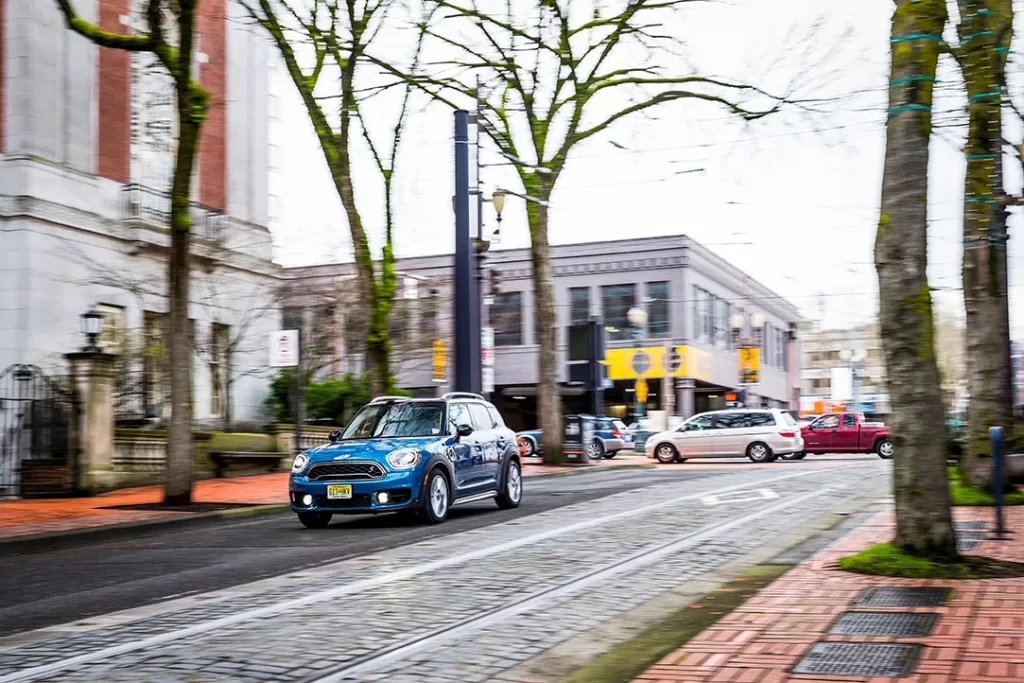 Look, I love Mini Coopers. They're light, fun, small, and flickable. But when I think about busting through snowdrifts and negotiating ice-covered mountain passes, a Mini would not be the first vehicle on my list. That may be why Mini Cooper decided to bring us to the Pacific Northwest to test their latest SUV, the Countryman All4.
The Mini Countryman is an interesting car. It challenges what you think a Mini is and can be. It's not really mini with a wheelbase of 105.1 inches and weighing in at 3,360 pounds. Because of that, it doesn't quite have the "Go-kart handling" Mini likes to talk about so much. The Countryman is after all an SUV, with all the SUV cues: All-wheel drive, higher ride height, beefy tires, bulging fender flares, and increased cargo capacity. And yet, it's still the smallest SUV you can buy so I guess that makes it a Mini.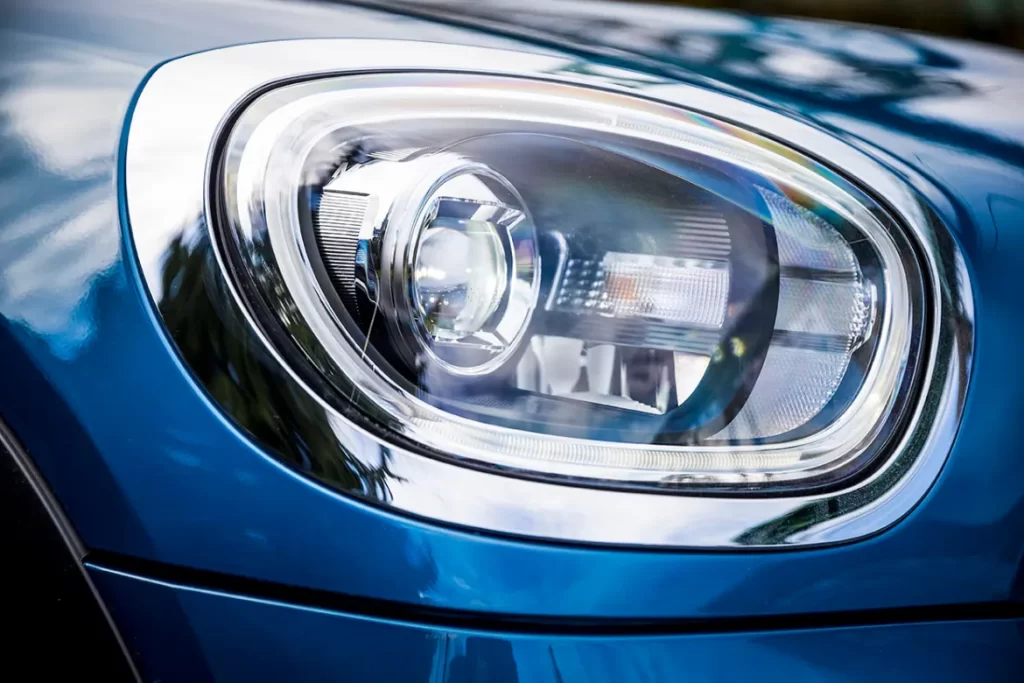 Not everyone needs an SUV that's as big as a house and powerful as a locomotive. For urbanites who enjoy heading out on weekend escapes, big SUVs are a hassle five days out of seven. They're hard to park, ungainly to wield in city traffic, and waste a lot of gas especially considering 99% of their useful life is seemingly spent with only the driver's seat occupied. For couples and families with two children, a compact SUV like the Mini Countryman makes a lot of sense. Especially if you don't want to look like everyone else.
Like most categories, there's a sea of sameness in CUV design. The Honda CR-V, Toyota RAV4, BMW X1, Audi Q3, are all cut from the same cloth. They all have a high center of gravity, cab forward orientation, with a sloping roofline tapering off to the rear that creates an contemporary and sporty profile. The Countryman on the other hand looks as though someone wrapped their lips around the tailpipe of a 4-door Hardtop and blew really hard. The proportions are the same, but the dimensions feel like they've been expanded in all directions. Everything that makes Minis appealing is here: the squared back, the rounded headlights, the flat roofline, the arched grille. It's taller, wider, longer, and the ride height is slightly higher. There's actually enough extra ground clearance to get you through a decent snowfall as I found out, but you don't need a step stool to clamber into the driver's seat.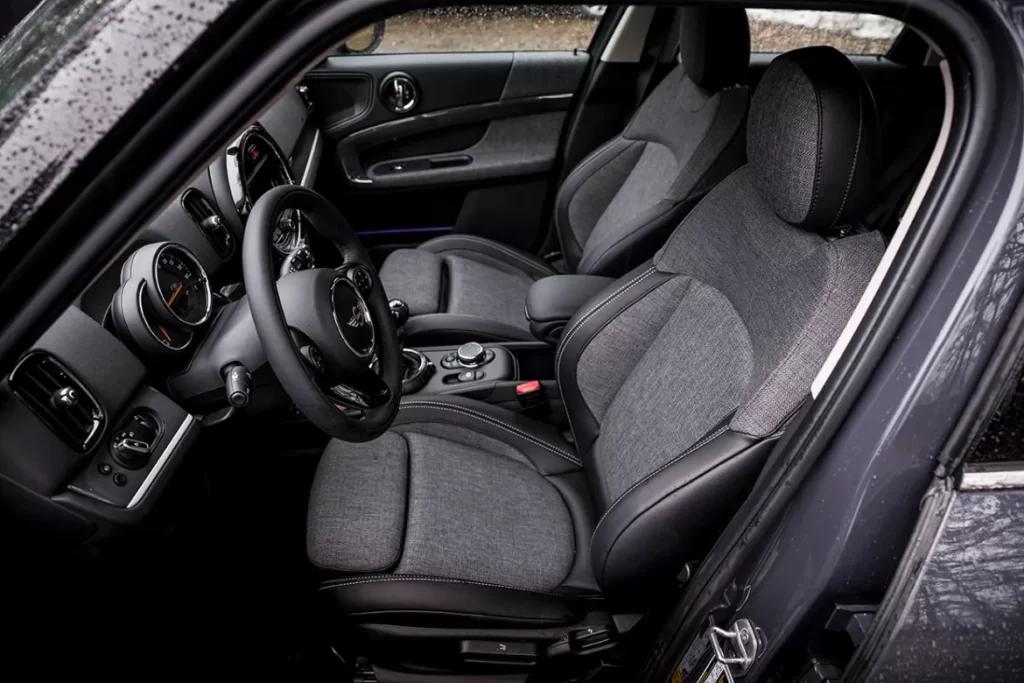 Sliding into that seat, you get a sense of why Mini positions itself as a premium small SUV. Even with its entry level cloth trim – which I love – all the touch points and surfaces feel great. There's very little that's plasticky and cheap. The switches and dials are well placed. The instrument panel is clean and easy to read. I don't love the big mood ring that surrounds the touch screen in center console. It feels gimmicky to me, but let's face it, Minis are a bit gimmicky. Essentially this car has BMW X1 mechanicals with Mini styling applied inside and out. I'm okay with that. It drives great, has the capabilities you want, offers plenty of passenger and cargo room, and stands apart from anything else in its class.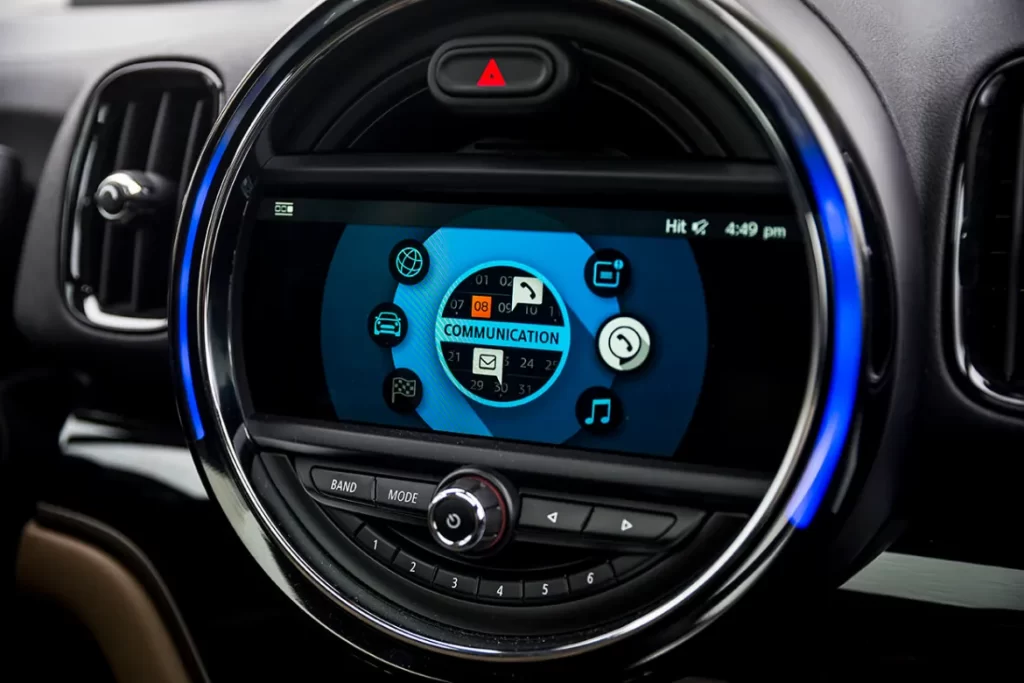 I was able to put the Mini Countryman All4 to the test in some incredibly challenging conditions. We left the Hotel Vintage in Portland in steady rain zipping through traffic on the crowded city streets before heading east along the Columbia River where we'd make a quick stop at Horsetail Falls for a photo op, before continuing along the beautiful and winding river road. Here the Mini handled exactly as expected. In S trim with a 2.0 liter turbocharged engine pumping out 189 horsepower and a slick shifting 6-speed manual (an 8-speed auto is available for those who prefer not to row their own gears), the Countryman was quiet, comfortable and composed. With the all-wheel drive system biased toward the front, the handling is tight and sporty especially when the Cooper is in sport mode. The Countryman is also available with only the two front wheels powered but regardless of which configuration you choose, this isn't the go-kart Mini. It's more like a go-wagon. On the freeway, bumps and cracks are barely noticeable, and the cabin is plenty quiet so you can enjoy a conversation or crank up the stereo and listen to your favorite tunes.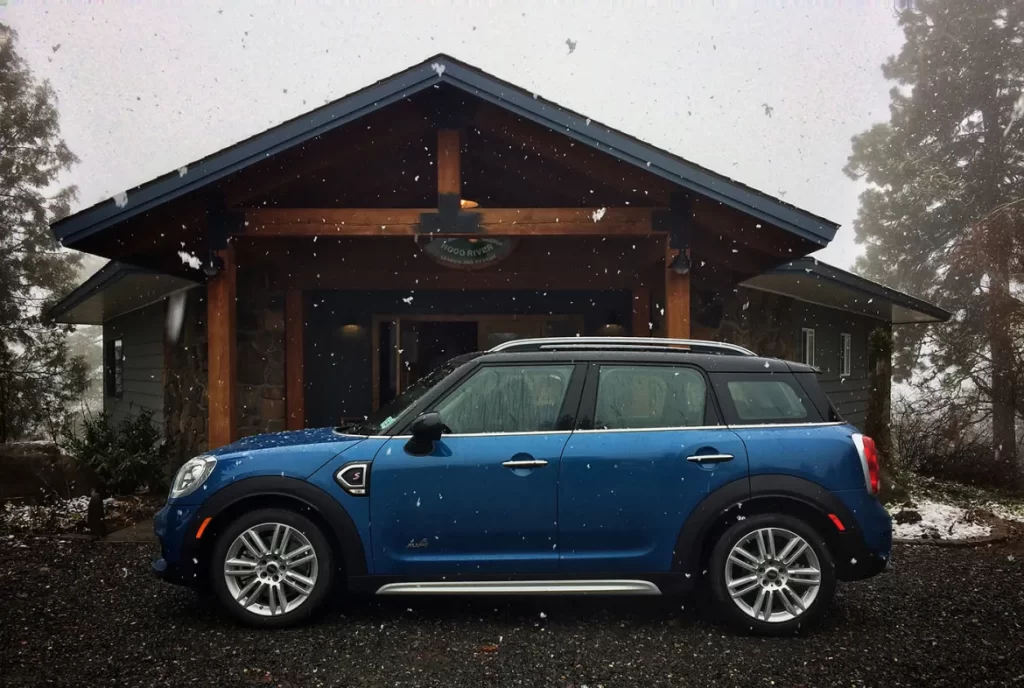 Lunch was at the Crag Rats Cabin on the base of the Eastern slope of Mount Hood. Who are these Rats, you ask, and why would I want to eat at their cabin?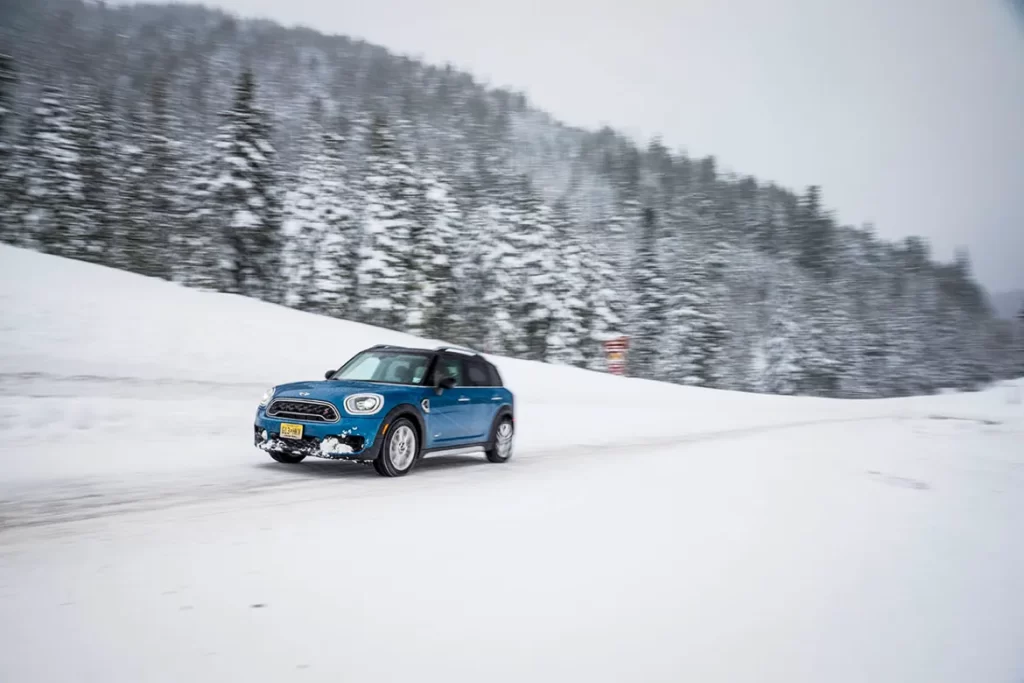 Over the years, a lot of people have paid the price for underestimating Mt. Hood's fury. The stories of hikers, skiers, and other adventurers who wandered onto its trails without checking the weather or taking the forecast seriously are too numerous to mention. The Mt. Hood Crag Rats is a search and rescue society that have been around for 94 years to make sure most of those misadventures had happy endings. With the forecast calling for more than a foot of snow as we climbed the mountain, I was glad to know the Crag Rats existed, but hoping not to need their assistance.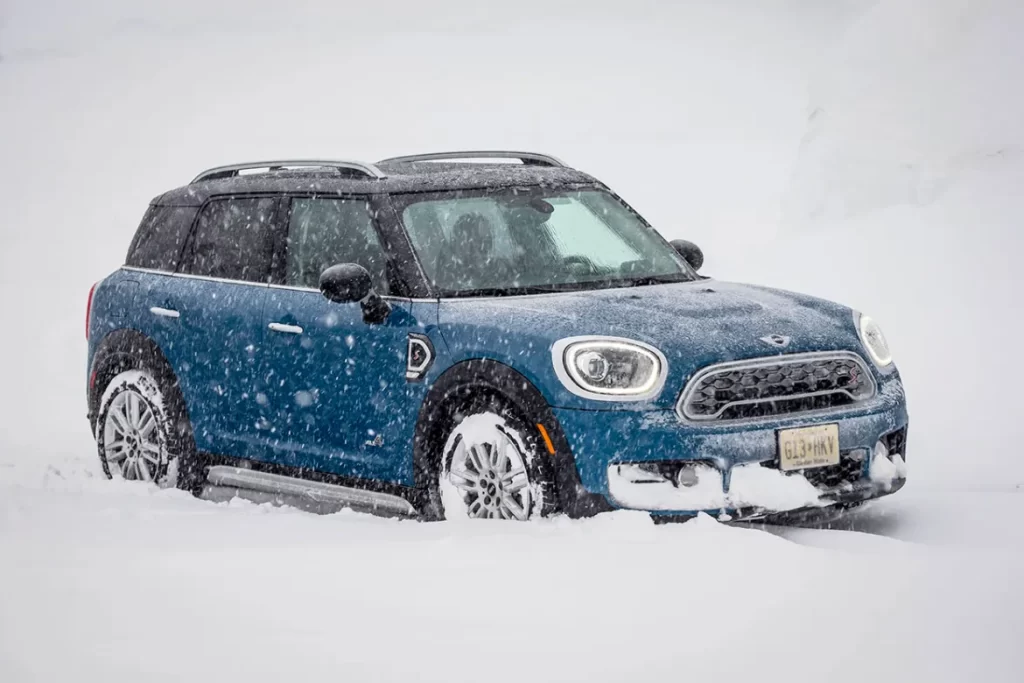 Climbing into the clouds, the snow started falling, hard. Huge flakes pelted my windscreen, covering the road surface and coating the trees so their limbs hung heavily under their weight. By the time I reached the road's high point, over a foot had fallen and I'd had to stop a couple of times to clear the ice that was building up on my wipers. There was a bit of traffic and plows were out so that helped. The guy in his mid '70s Datsun pickup creeping (justifiably) along at 20 miles per hour held me up for a bit, but even with the slick conditions the Mini shod with all-season radials, never set a foot wrong and any sliding that was done was purely intentional. Yes, I did manage to find an empty, snow-covered parking area to do a little drifting. The snow was heavy but as you'd expect the little ute was a blast to drive sideways throwing snow like an Olympic downhiller at the end of a gold medal run.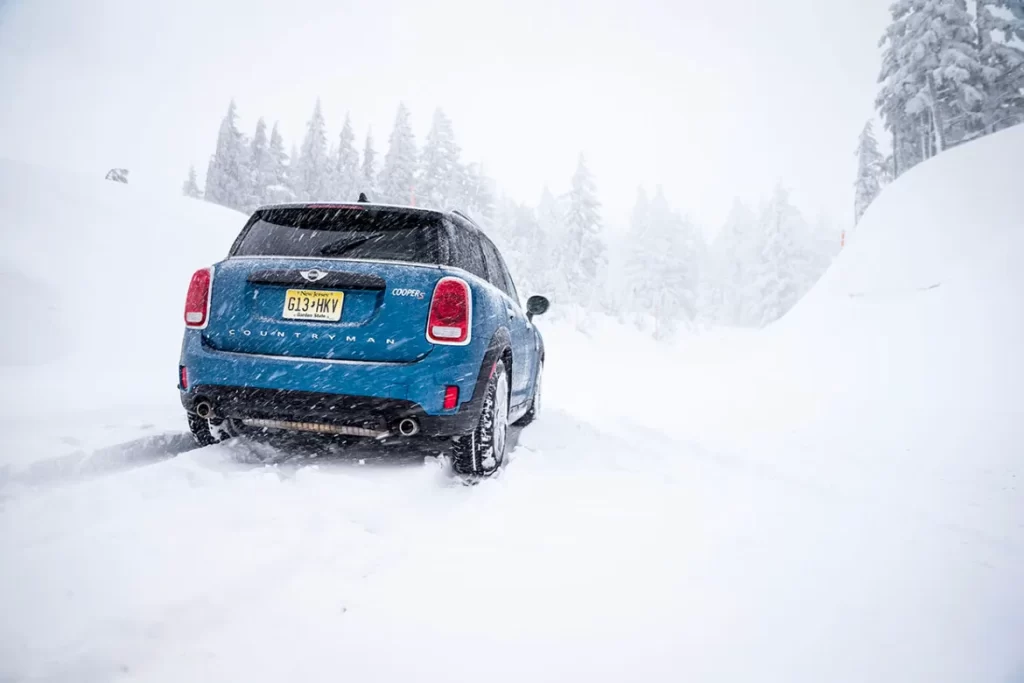 And that's the beauty of this little beast. It combines all-road capabilities with plenty of comfort for my six-foot three-inch frame and substantial amounts of cargo space for what starts at a pretty accessible price. A base Mini Countryman FWD with the 1.5 L three-cylinder turbo engine stickers for $26,100. Move up to the S with All4 and you're just a tick over $30 grand. A plug-in hybrid will be available later this year, but pricing has not been announced. You can load it up with leather, tech package and a whole bunch of other goodies and push that price north of forty large, but the equipment level on the base car offers a lot of value. Standard items on the S include LED headlamps, roof rails, a panoramic moonroof, heated sport seats, leather steering wheel, keyless entry, rear camera with parking sensors, and a lot more. And you get something else no other SUV has – the friendly smiles and waves from other Mini owners. And those, as anyone who's spent any time in the driver's seat of a Mini knows, are priceless.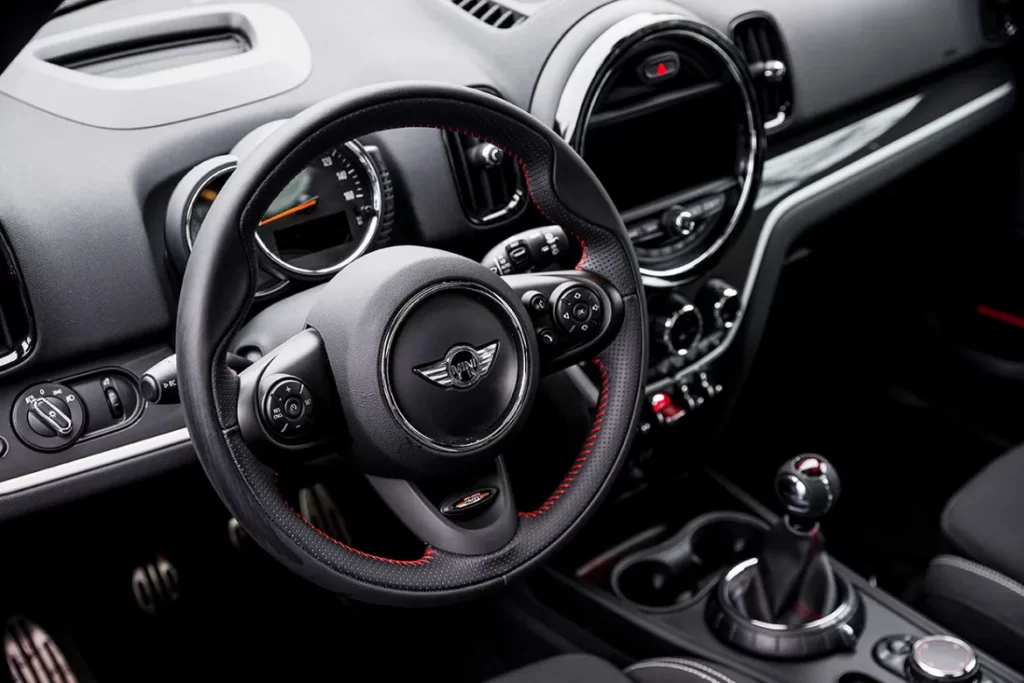 2017 Mini Cooper S Countryman All4
4-door, all-wheel drive, 5-passenger compact utility vehicle
Base Price: $31,100
Price as tested: $35,750
Major options: Cloth and leatherette sport seating ($750), Island Blue paint ($500), Technology Package – head-up display, Mini connected 5, parking assistant, real time traffic ($2,250), Sirius/XM with one year subscription ($300)
Engine: 2.0 Liter turbocharged inline 4
Transmission: 6-speed manual
Horsepower: 189 @ 5,000 RPM
Torque: 207 lb.-ft. @ 1,250 RPM
0-60: 7.1 seconds
Top speed: 137
EPA MPG City/Hwy/Combined: 21/31/24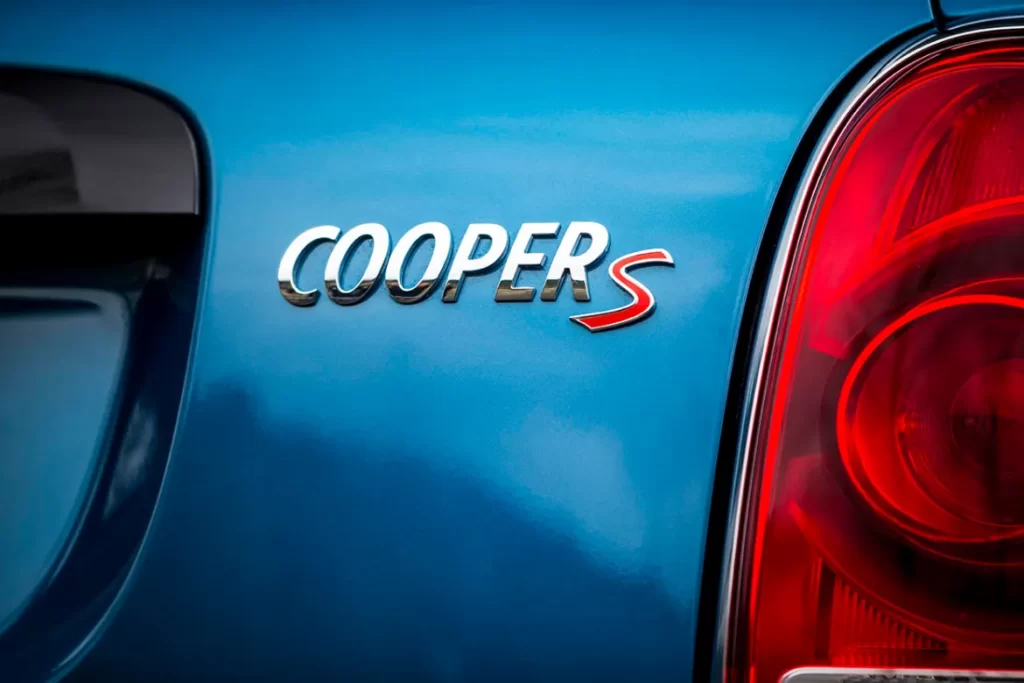 While the manufacturer provided the vehicle and paid for the travel for this story, the opinions here are our own.