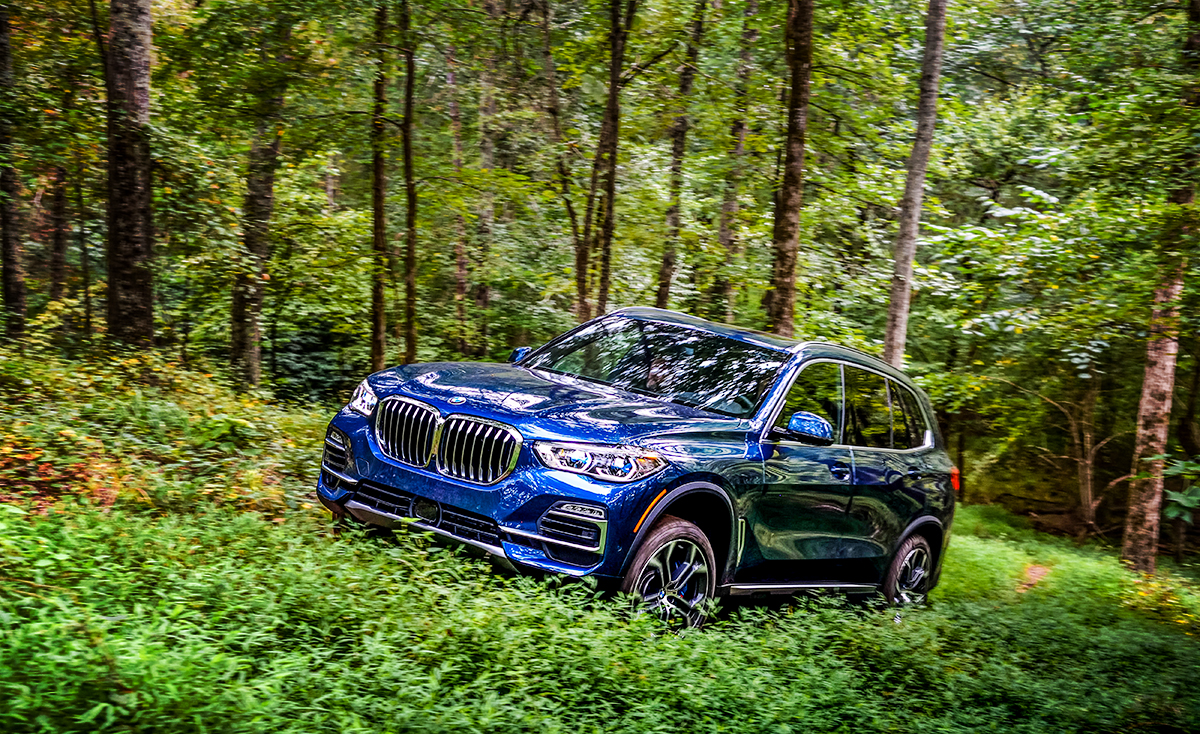 I'm not sure why so many people with money are clamoring for vehicles that can ford rivers, climb mountains, and traverse deserts, but they surely must be. Otherwise, how is one to explain the glut of luxury SUVs that have greater agility than a mountain goat multiplying on the streets of suburbia?
There was a time when off-roading meant roughing it. You got out of your Jeep CJ or Scout II, locked the front hubs, muscled the transfer case into 4-high or low via a floor mounted lever, threw the shift lever into gear, revved the engine, feathered the clutch, and rolled away. Your interior made a prison cell look luxurious. Your navigation was a topographical map. Your entertainment system was listening to your buddies scream with fear as you worked the pedals trying to get down a gravel hill without sluing and rolling over.
My, how times have changed.
The BMW X5 has been around since 1999 and in those years has become a family hauler of choice among well-healed suburbanites. Always useful, always luxurious, and always a driver's first vehicle, one thing you would never do is confuse it for a Jeep. The X5 was built for the street, a trip on snow covered roads to your cottage up north, or the occasional slightly rutted two-track. If you had to do some serious off-roading, your transportation budget would have to be spent elsewhere.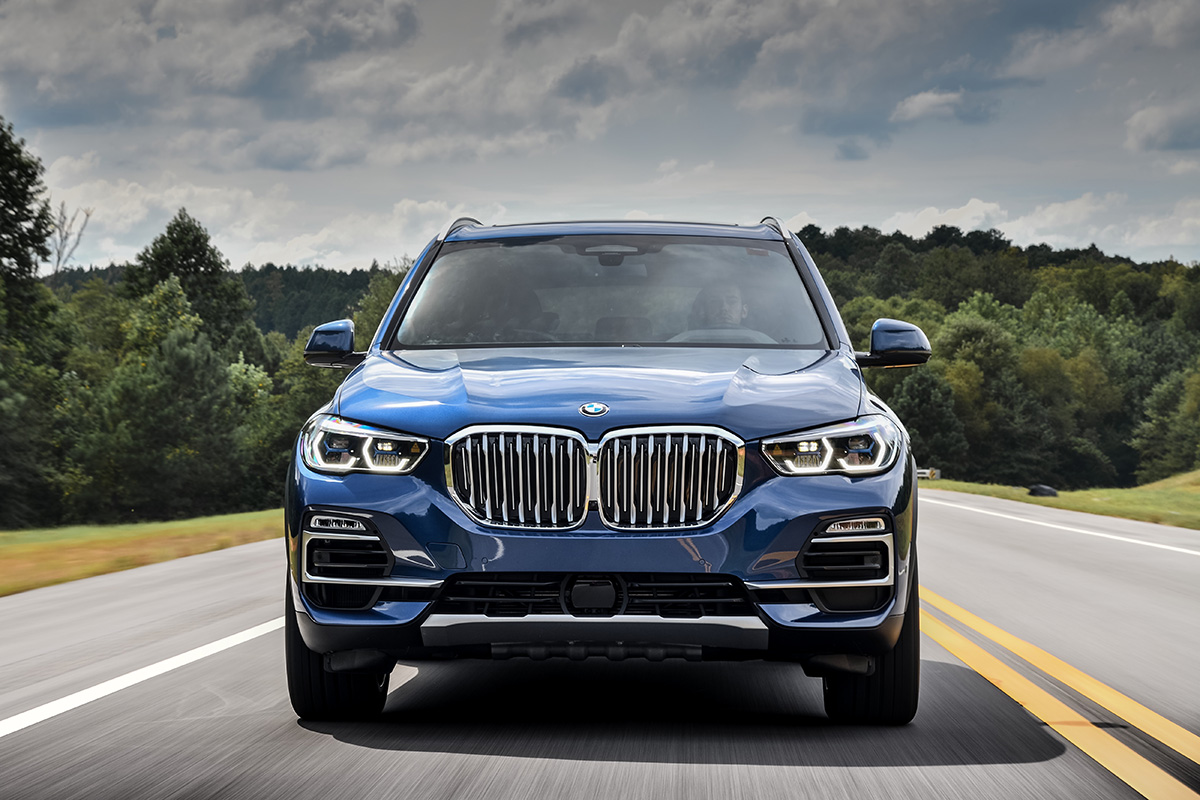 For 2019, however, BMW has transformed the X5 into a vehicle that can make a pack mule obsolete. It starts with all new architecture that's longer, wider, and taller with a double wishbone front and multi-link rear independent suspension system with dynamic ride control. Opt for the new off-road package and you also get skid plates front and rear, an air suspension capable of raising the ride height 1.6 inches, an enhanced graphics package showing pertinent information, and an extra button on the center console that allows you to select from four off-road driving modes for sand, rock, gravel, and snow. The wading depth is just over 21 inches and there's a water passage identification system that closes your grill and maintains ride height to minimize the possibility of water damage to the engine and electronics. This means you can take on the toughest terrain without getting a speck of mud on your Cole Haans.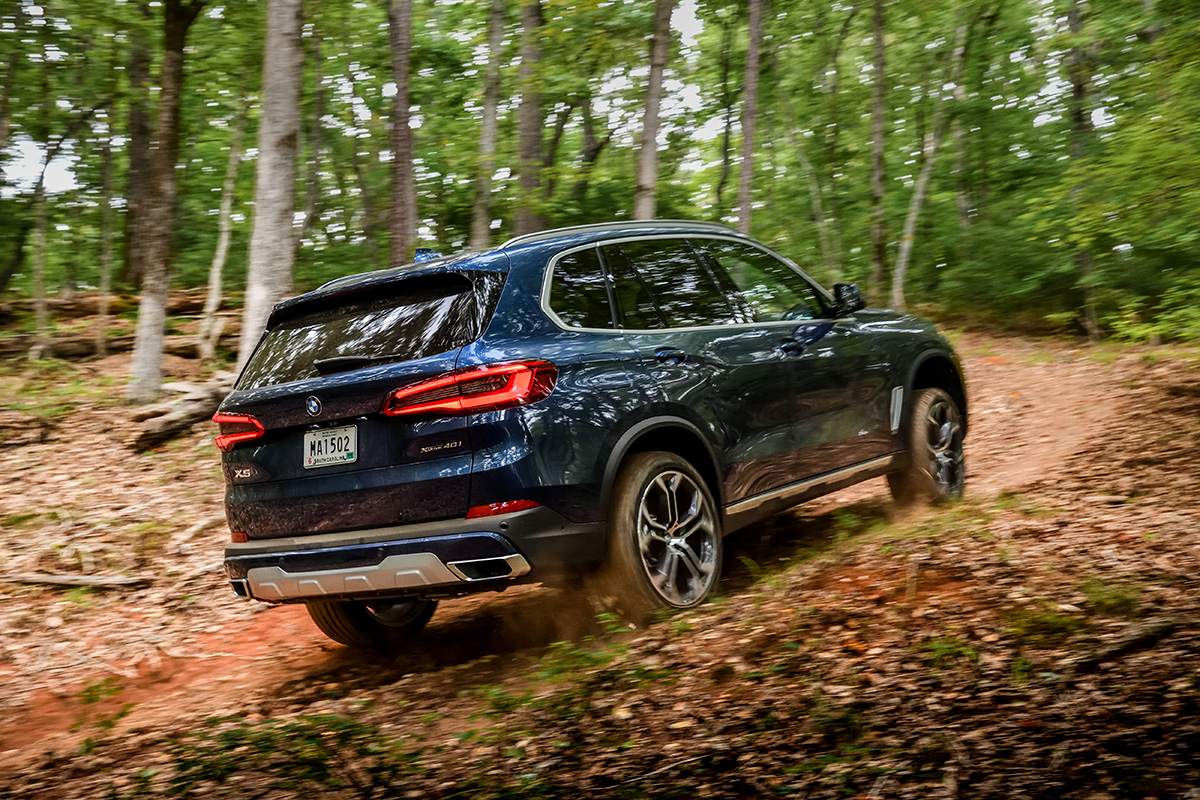 In practice its a system that works exceedingly well. I was able to put the new X5 xDrive 40i equipped with the 335 horsepower inline six and eight-speed ZF automatic transmission, which is engaged using a new crystal shift lever. This course, a former Range Rover demonstration facility, offered a true challenge to the X5's upgraded abilities. About an hour from Atlanta, the trails included everything from wet grass to steep rocky hills, sand pits, river crossings, mud bogs, and gravel. The X5 handled it all without worry or complaint.
In addition to the mechanics that make the X5 capable off road, there's technology to make it easy. A 360-degree camera system allows you to crest blind hills and negotiate tight corners without the white knuckles usually associated with such maneuvers. The hill descent control made our trek down a tree lined, 90-foot, 16% grade landscaped with large rocks, deep ruts, and loose dirt as easy as negotiating a mall parking lot exit ramp. It isn't a Wrangler Rubicon, but for an $80,000 luxury vehicle, the X5 is remarkably capable off road.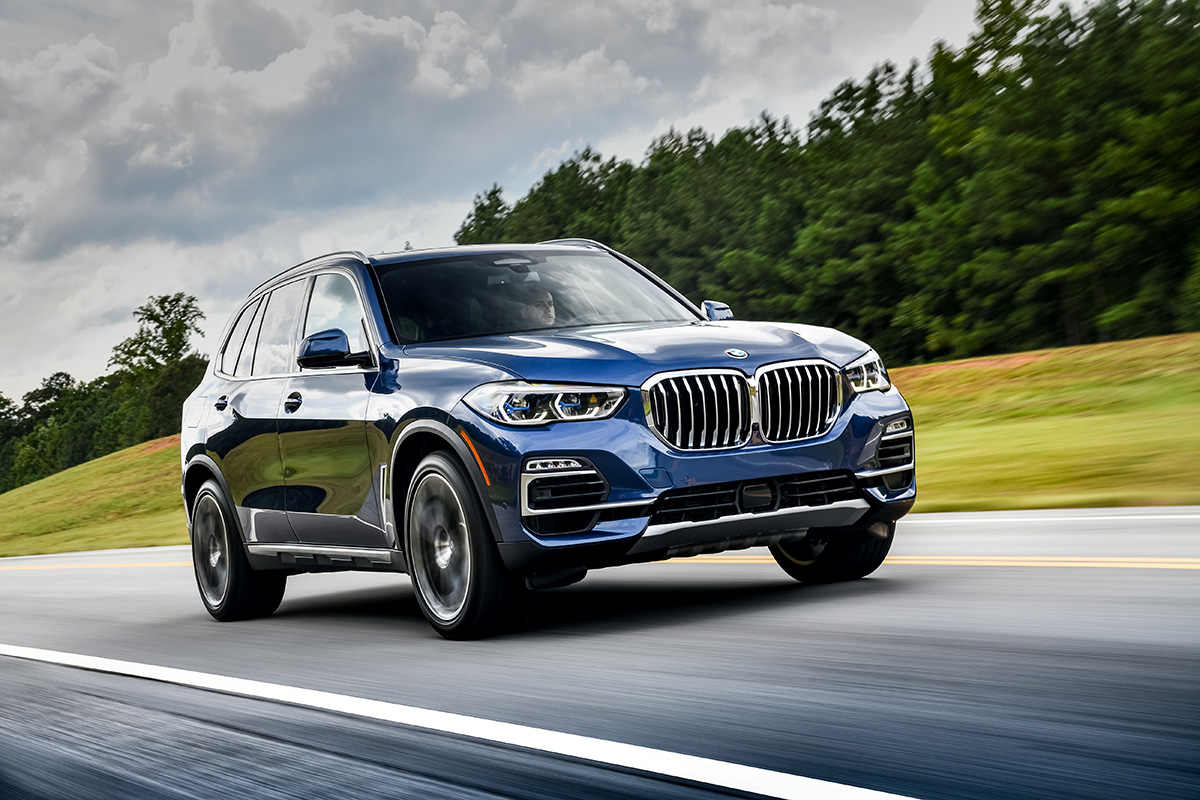 The best part of the off-road upgrades is they haven't impacted the X5's on-road manners one bit. This is still a sporty crossover that drives as a proper BMW should. With the six-cylinder engine, it scoots from 0-60 in a very respectable 5.3 seconds thanks to the added boost of the twin-scroll turbo. Opt for the 4.4-liter V8 and you knock more than half a second off that time. Plus, you get 479 pound-feet of pavement shredding, rock crushing, trailer hauling torque.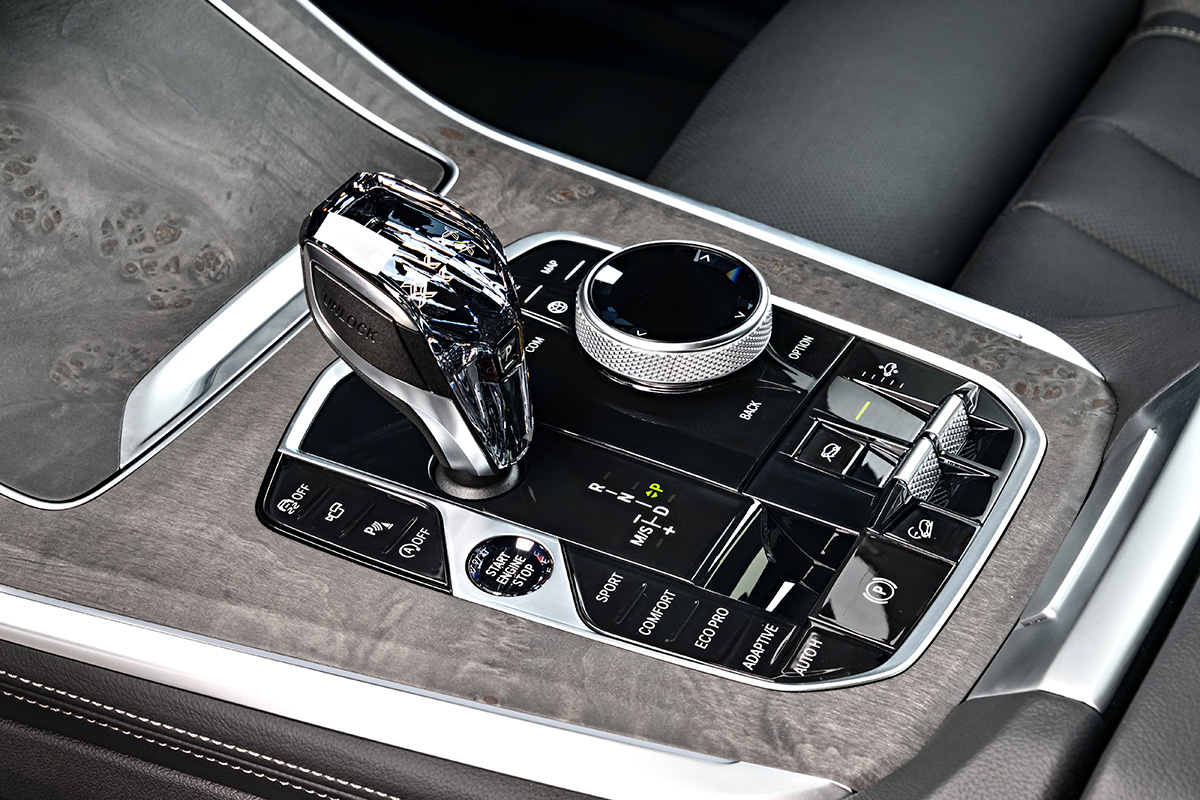 The xDrive system's default mode is rear biased, so the X5 behaves more like a sports sedan than a high center of gravity SUV on the road. This is helped by the roll stabilization system which employs electric swivel motors to to stiffen each corner when centrifugal force threatens to lay the vehicle on its side. The self-leveling air suspension also adds to passenger comfort when the driver decides to have some fun, like most BMW owners. Optional 4-wheel steering along with driver stability control allows you to really push the X5 into and out of corners with confidence. It seems a lot of what they learned in the M5 comes into play here, albeit in a much tamer package.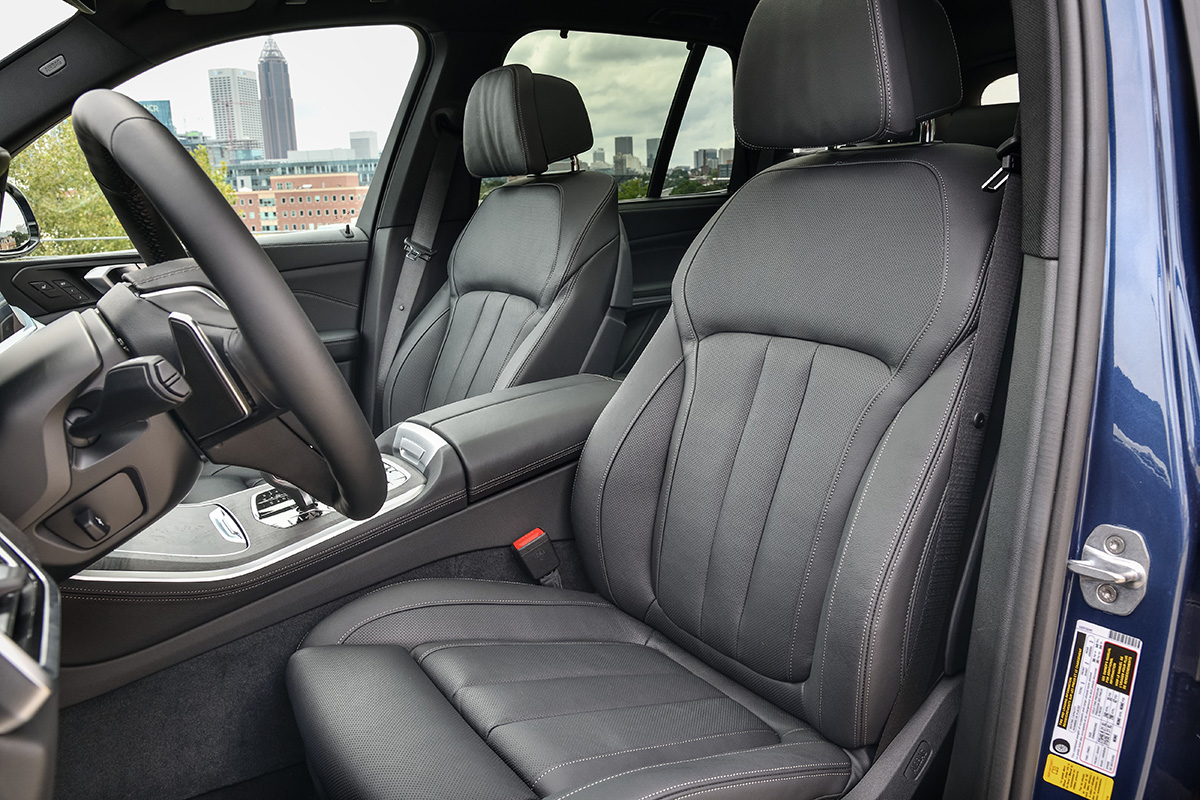 Inside, BMW continues to deliver a premium experience on par with anyone else in the category. All the touch points – seats, steering wheel, knobs, dials, buttons, and switches – are of the highest quality and just feel right. Their iDrive system, now in its seventh generation continues to become easier to use and the new 12.3-inch digital instrument cluster along with the similarly sized center display and a large, bright four-color head up display mean you can put the information you want exactly where you want it. The center stack screen uses configurable tiles that can be rearranged in any order so the functions you use most can be right on the home screen. And you can interact with the system five ways: through the iDrive control wheel, the center touchscreen, buttons on the steering wheel and center stack, voice command, and you can use the no-touch gesture control to accomplish a few functions like turning the audio up and down and answering or hanging up the phone. It still feels like a gimmick to me and I found myself using the controller or buttons most often. I guess I'm old school.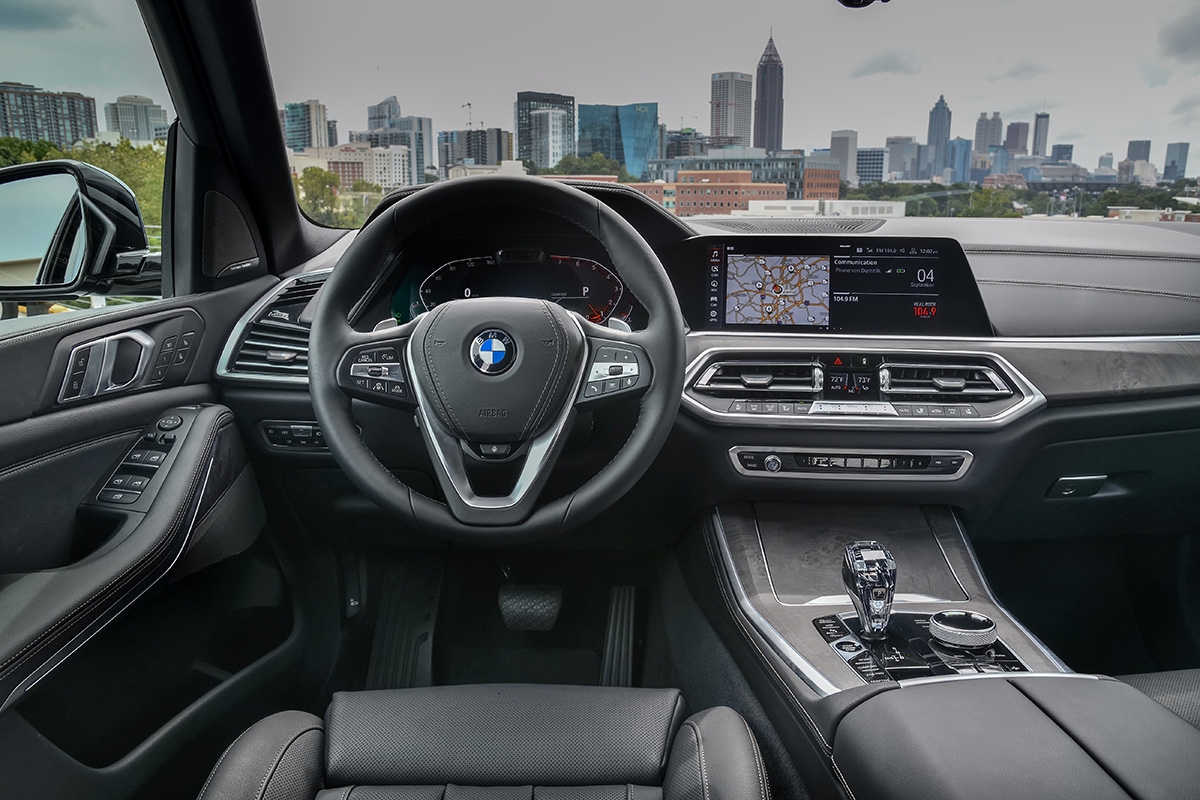 BMW continues to pile driver assist technologies into each new vehicle and the X5 is no exception. I addition to things we've come to expect like adaptive cruise control, lane keep assist, forward collision mitigation and rear cross traffic alert, BMW has added parking assist that works without the use of hands or feet and a reverse assist feature that remembers all the inputs of your last 50 meters of driving and when engaged will retrace those 50 meters exactly in reverse. This comes in handy if you've parked yourself into a tight spot and are worried you can't get out or are wedged into a particularly narrow alley and want to back out safely. Cruise control also has speed limit assist that once set will use GPS information to make sure the X5 doesn't exceed the speed limit. Engage it and you'll shock most of the drivers on the road, after all it might be the only time they see a BMW driven at legal speeds.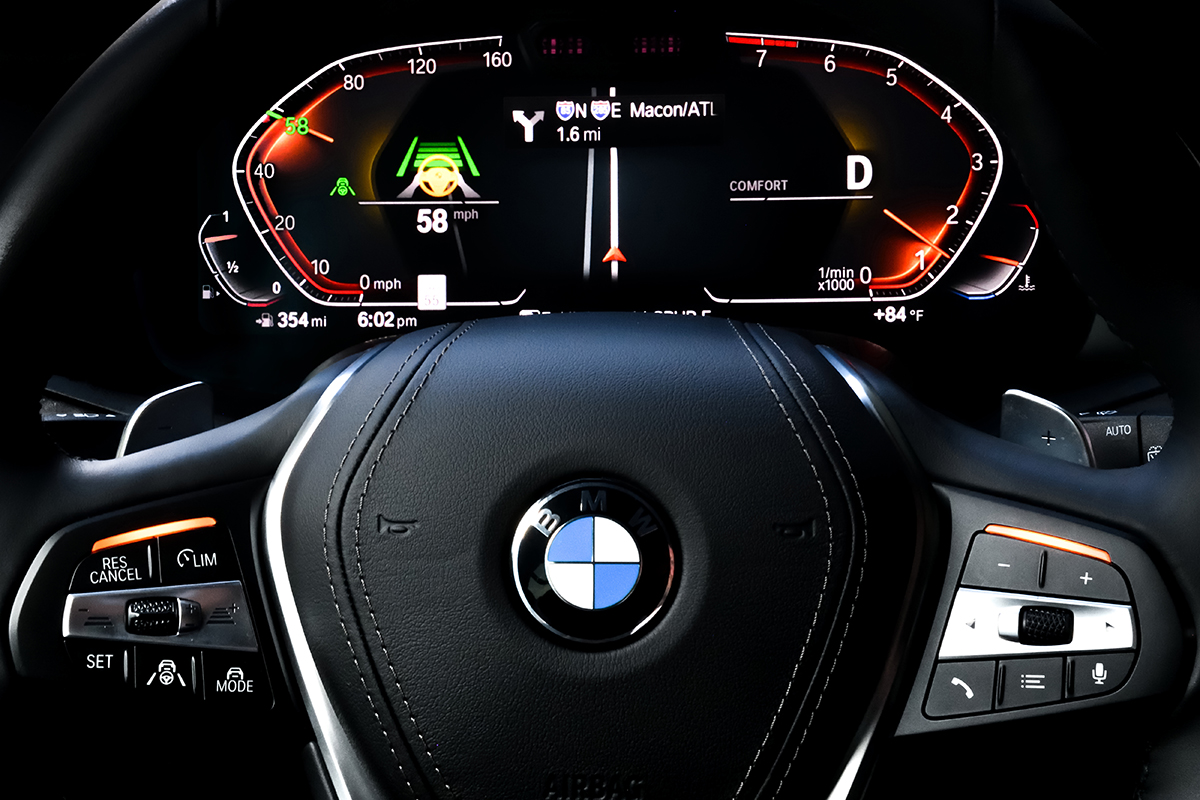 While the new X5 comes with a key fob, you won't need it. Once you download the BMW connected app and set up your car, if your phone is equipped with an NFC chip, you can use it to unlock the doors and start the car. You can also send keys to up to 5 people so your spouse, kids, or best friends can borrow your X5 without even when you're out of state. If the friendship suddenly goes sour or you ground your kid, you can revoke their keys via the app at any time.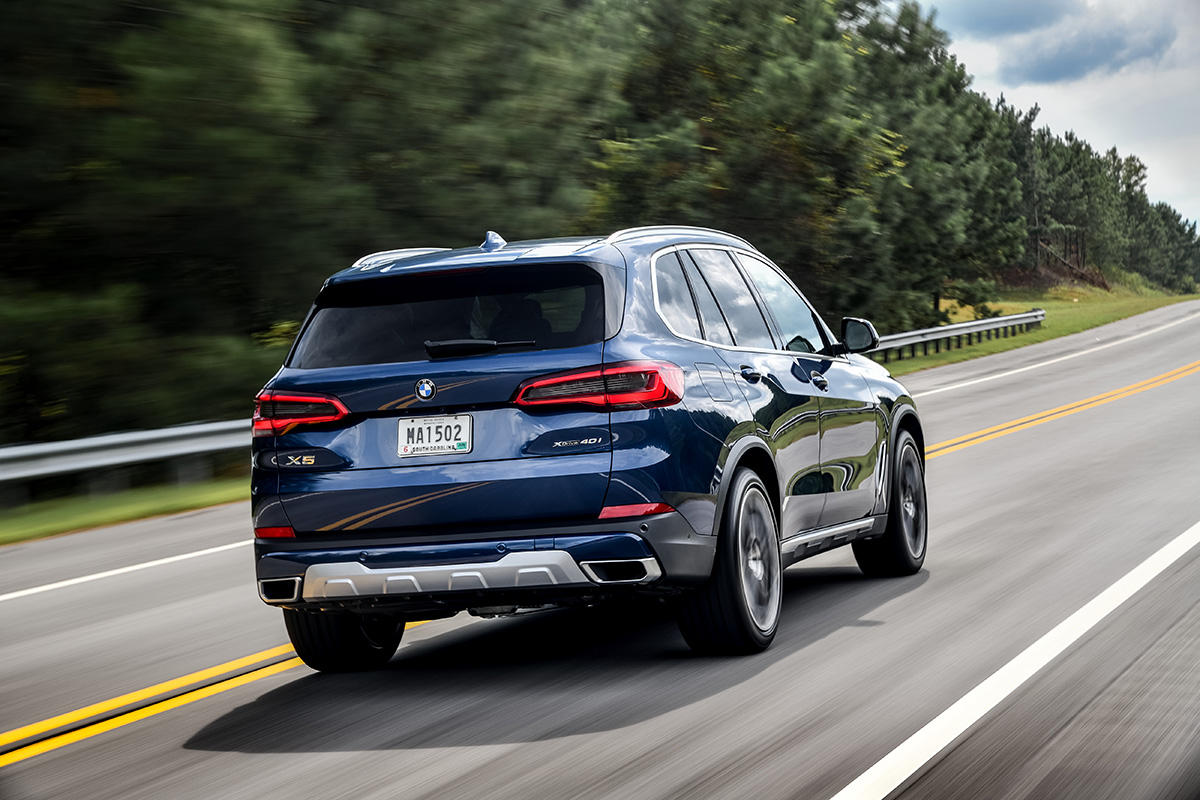 The 2019 BMW X5 is both a driving and technological tour de force and clearly a huge improvement over the previous generation in performance, utility, comfort, safety, and convenience. The new two-piece rear hatch is perfect for tailgating and there are so many other available upgrades like heated and cooled cupholders, a 30% larger panoramic moonroof, wireless charging, heated armrests, and of course the Bowers and Wilkins premium audio system. My test car loaded with almost every available option and package cleared the $80,000 mark so you pay for the excellence you experience. But if you want excellence that can go just about anywhere, you'll find it in the new BMW X5.
2019 BMW X5 xDrive 40i
Four-door, five-passenger midsize premium crossover
Base price: $60,700
Price as tested: $81,230
Major options: Phytonic Blue Metallic paint ($550), Black Vernasca leather ($1,450), Convenience package – keyless entry, 4-zone climate control, 1 year SiriusXM Radio ($1,150), Driving Assistance Plus ($1,700), Luxury seating package – ventilated and massaging multi-contour front seats ($1,600), Off road package – M Sport differential, 2-axle air suspension, xOffRoad package ($3,950), Premium package – parking assistant plus, head up display, wireless charging, gesture control, WiFi hotspot, surround view with 3D view ($2,050), Executive package – remote start, soft close doors, rear window shades, adaptive LED headlights ($2,050), 21-inch wheels ($1,550), integral active steering ($1,150), leather dashboard ($1,200), destination charge ($995)
Engine: 3.0L V6 with TwinPower turbocharging
Transmission: 8-speed automatic
Power: 335 HP @ 5,500 RPM
Torque: 330 lb.-ft. @ 1,500 RPM
Curb weight: 4,813
0-60 MPH: 5.3 seconds
Top speed: 150 mph (electronically limited)
EPA MPG: 20 city 26 highway