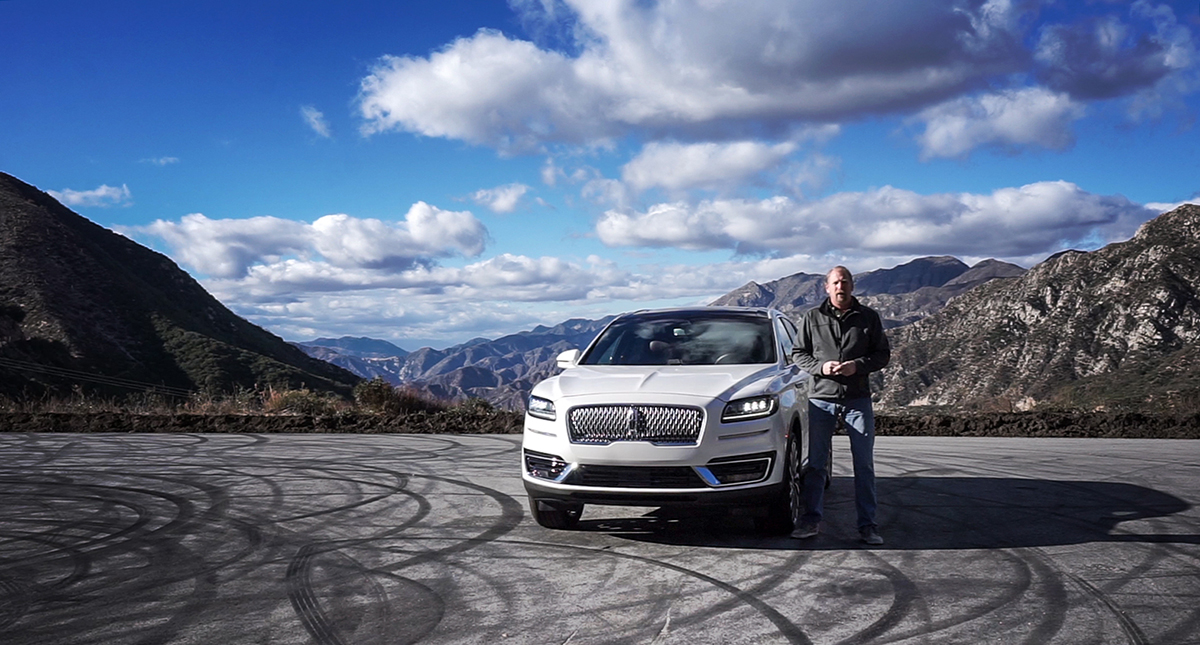 It wasn't my first choice of vehicles to drive on one of the choicest stretches of pavement in North America. In fact, when you think of driver's cars, the Lincoln Nautilus probably doesn't crack the top 100. Nor should it.
The Nautilus is a premium mid-size SUV that in its Black Label trim gives anything from BMW, Mercedes-Benz, Lexus, and Audi a run for their money when it comes to comfort and style. I took the Lincoln up to Angeles Crest highway expecting to get some epic video. What I didn't expect was to enjoy the drive so much.
No, you won't confuse the Nautilus for a Bullitt Mustang or even a BMW X5. But the twin-turbocharged 2.7-liter V6 engine produces a satisfying 335 horsepower which is plenty to move the five-passenger midsize crossover up the mountain and through the corners. Handling is consistent and confident, offering plenty of compliance to deliver on the Nautilus' primary mission of comfort, but not so much that you wallow through the esses as Lincolns of the past were wont to do.
Inside, the Black Label trim is impressive. The leather, fit, and finish, and integrated technology are first rate, with Sync 3 finally giving Lincoln vehicles a competitive interface for their navigation, app, and entertainment systems. The one disappointment is the obvious plastic that surrounds the screen and covers the lower portion of the center stack. Frankly, it would look cheap in a Ford and thus in the Lincoln, it's really a let down.
Angeles Crest Highway is one of those roads that's enjoyable no matter what kind of car you're driving because the views are so spectacular. If you happen to be in a sports car, even better. But driving through its corners at speeds that surprised me while luxuriating in the 22-way perfect position heated and massaging seat was an unexpectedly enjoyable way to spend an afternoon. One I'd highly recommend, especially if you happen to have a vehicle as nice as the Nautilus.
2019 Lincoln Nautilus Black Label
Five-passenger, four-door, midsize premium, all-wheel drive crossover
Base Price: $40,340
Price as tested: $67,630
Major options: Black Label trim ($19,050), 2.7L EcoBoost V6 ($2,070), Technology package ($1,720), Driver Assist package ($1,590), Ultra Comfort package ($1,500), Destination charge ($995)
Engine: 2.7-liter, twin-turbocharged V6
Transmission: 8-speed automatic with direct shift
Power: 335 hp
Torque: 380 lb.-ft.
Curb weight: 4,450 lbs
0-60: 5.8 seconds
Top speed: 137 mph electronically limited
EPA MPG: 18 city, 25 highway, 20 combined