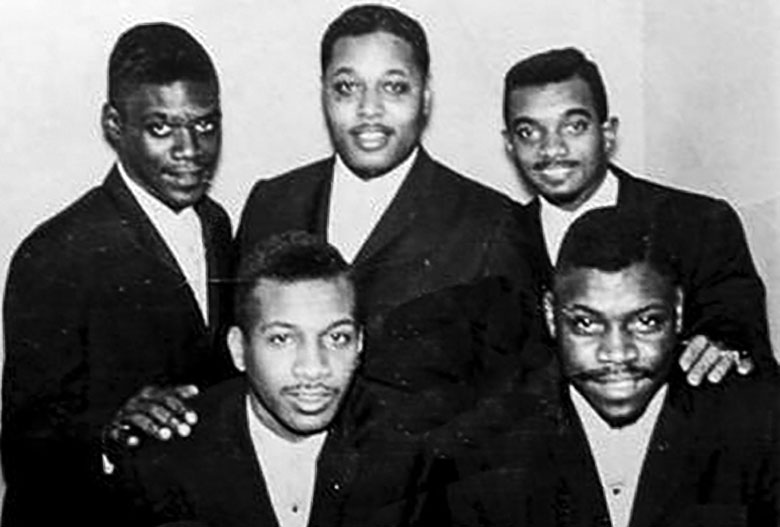 The Corvairs were an R&B/Doo Wop vocal group that, based on conflicting reports either hailed from Newport News, Virginia or was formed in New York City. What isn't in doubt is their mastery of the genre. Joe Shepard (tenor), Nelson Shields (second tenor), Prince McKnight (tenor), Ronald Judge (baritone) and Billy Faison (bass) performed together over several years both as The Corvairs and The Westsiders releasing 10 songs on 45 rpm records. Their first song, "Hey Sally Mae" featured Shepard as a lead vocalist while the record's B-Side "True True Love" was more of an ensemble effort.
The Chevrolet Corvair made its debut in 1960 in response to pressure from smaller, more fuel-efficient cars like the Nash Rambler and VW Beetle. Chevrolet's air-cooled, rear-engined design offered several advantages over traditional front engined cars, including more usable interior space and increased traction. Americans, however, were unused to driving cars with so much weight in the back. The car's swing-axle rear suspension design was pointed to as a reason for this issue in Ralph Nader's book, Unsafe At Any Speed. Though most of the claims were later debunked, the damage to the car's reputation had been done. As David E. Davis, Jr. noted in a 2009 article in Automobile Magazine, Nader's claim that swing-axle rear suspension were dangerous was specious at best as Porsche, Mercedes-Benz, Tatra, and Volkswagen all used similar swing-axle concepts during that era.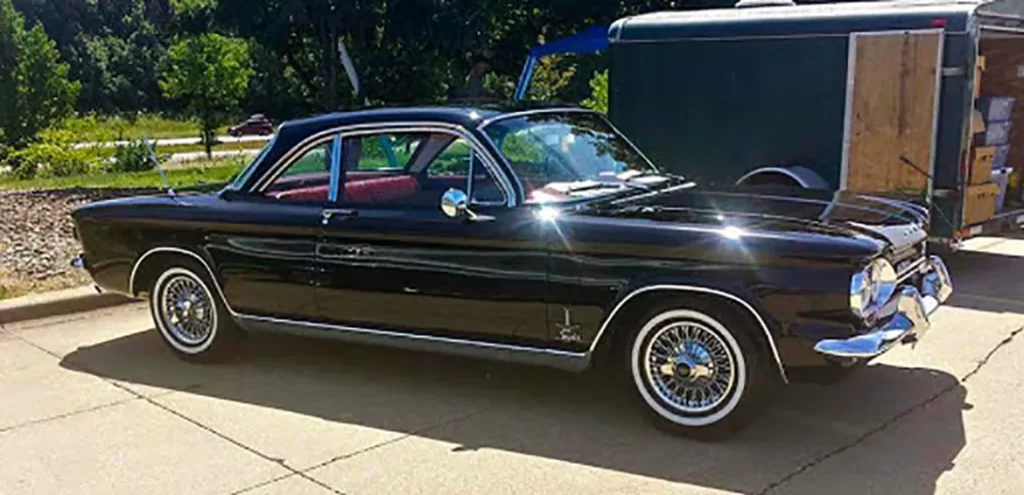 The Corvair pictured here is a 1964 Monza Spyder coupe with 150 hp turbocharged air-cooled flat six cylinder engine. It is painted a rich Tuxedo Black with medium red interior and features Kelsey Hayes wire wheels and all but one factory and dealer options. This car was restored by Rich Thompson in 2000 and the picture was taken at the 2016 Corvair international Convention where it won the Bill Mitchell best of show award, the CORSA preservation award for best factory stock vehicle, and a Senior Gold award in its class. That was its third Convention best of show award. It's score was 98.97 out of a possible 99.50. Highest score in CORSA history.