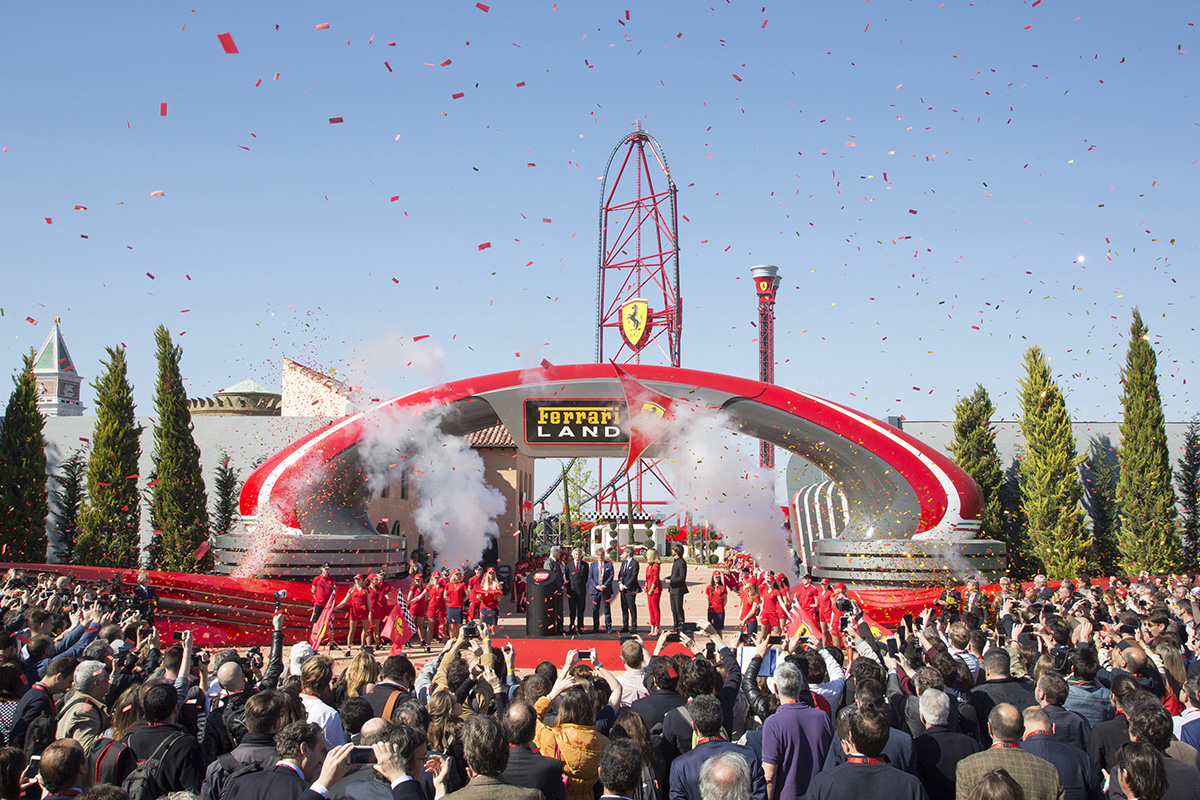 Don't you just love that new car-theme-park smell?
Move over Disneyland, Ferrari Land is now the real Fantasyland. It's the third theme park at PortAventura World Parks & Resort, in PortAventura, Spain, and it's all about (you guessed it) those sexy Italian exotics. Ferrari Land opened its doors to the public this week after a grand opening ceremony witnessed by 1,500 guests. The red ribbon was cut by Piero Ferrari, Ferrari's Vice Chairman, along with PortAventura World Chairman Arturo Mas Sardá in front of a gigantic building called the Ferrari Experience, characterized by its enormous red silhouette in the shape of the legendary Ferrari racing car. The celebration set the park's wheels in motion in an event attended by special guests including Ferrari test driver, Marc Gené.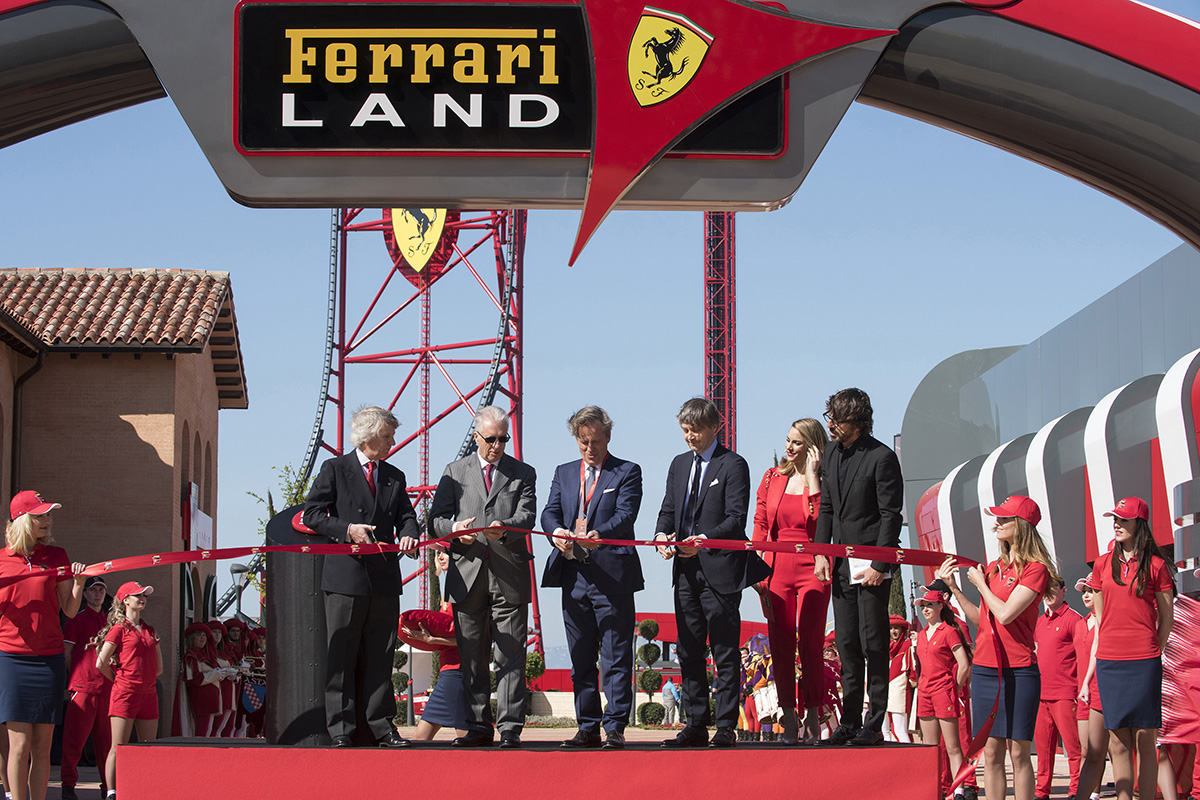 The 17-acre theme park pays homage to the Enzo Ferrari's legendary Italian automotive brand through 11 rides and attractions, with a strong focus on technology and adrenaline with a little pizza and pasta thrown in to fuel the tourists.
Visitors can expect a family-friendly way to experience the two worlds of the Italian Brand – GT and Formula 1 – through various ground-breaking attractions, including Red Force, the highest and fastest rollercoaster in Europe. It vertically accelerates from zero to 112 mph in five seconds, and a height of 367 feet.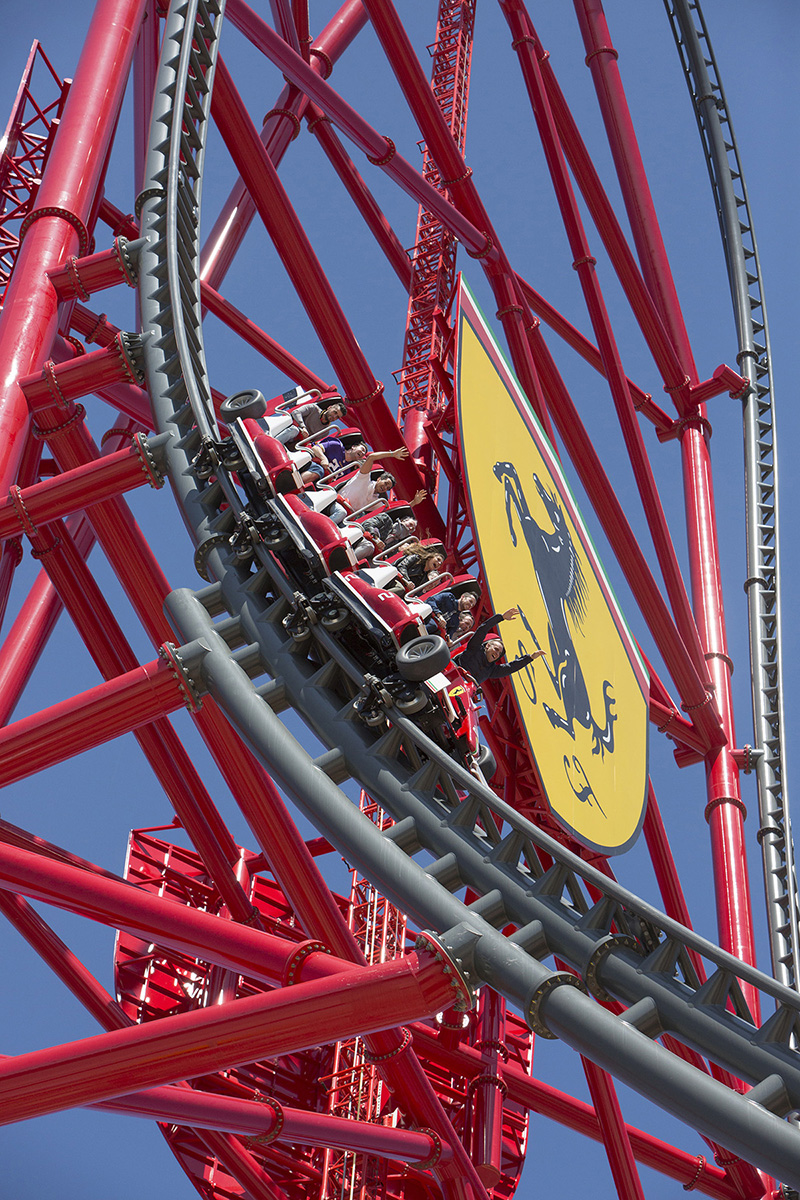 The Racing Legends ride gives visitors the chance to put their skills to the test, "driving" a Ferrari through the streets of Rome, along the most famous racing circuits in the world, or through futuristic scenes. The Omnimax simulator experience starts off by calling for "drivers of the future" to hit the gas on one of ten mobile platforms. The second immersive experience, Flying Dreams, sends visitors on a journey around the world and through time, allowing them to see the brand's most famous vehicles and drivers up close and (almost) personal.
Ferrari Experience also offers the Ferrari Gallery, an interactive attraction that informs visitors about the history of the Ferrari team. Eight semi-professional simulators make up Pole Position Challenge where visitors can imagine what it's like for Formula 1 drivers in training.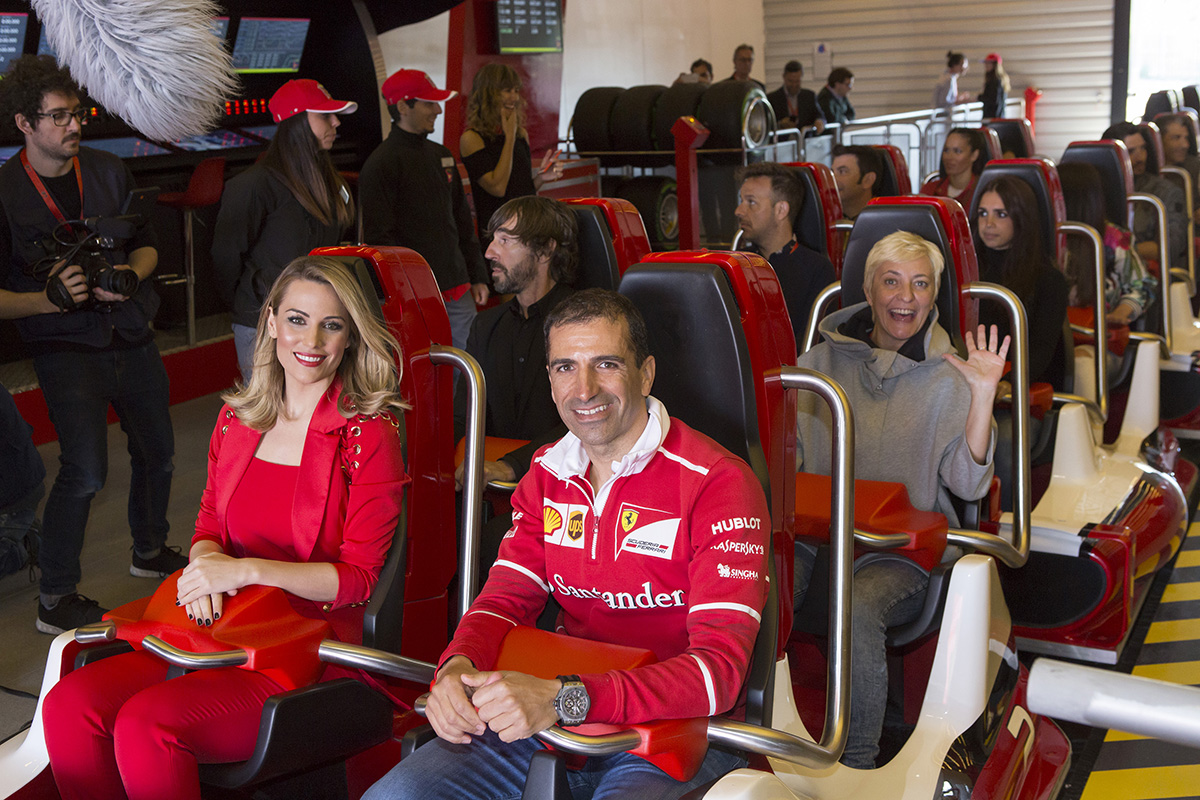 Other rides include the Maranello Grand Race racetrack, a rally in Italian GT race cars (488 Spiders), along a track of over 1,640 feet. Next to the track are the Thrill Towers, resembling giant pistons from a Formula 1 car, each offering a different experience.
For little speed demons, Junior Championship gives kids the thrill of skidding along Formula 1's traditional "whip" in a small-scale replica of the real vehicles. Also for kiddies, Pit Stop Record allows two teams to compete to change four wheels on a full-size Formula 1 car as quickly as possible. Kids' Podium offers a play center where even the park's youngest unlicensed drivers can enjoy motorsport fun.
Europe's only resort dedicated to the "Prancing Horse," Ferrari Land is now open as part of PortAventura World Parks & Resort, approximately a one hour drive from Barcelona. The complex is the only resort in Europe with three theme parks, five themed hotels, a convention center, three golf courses, and a beach club. More than 100 million Euros have been invested in the new world-class theme park, which hopes to achieve a record five million visitors this year.