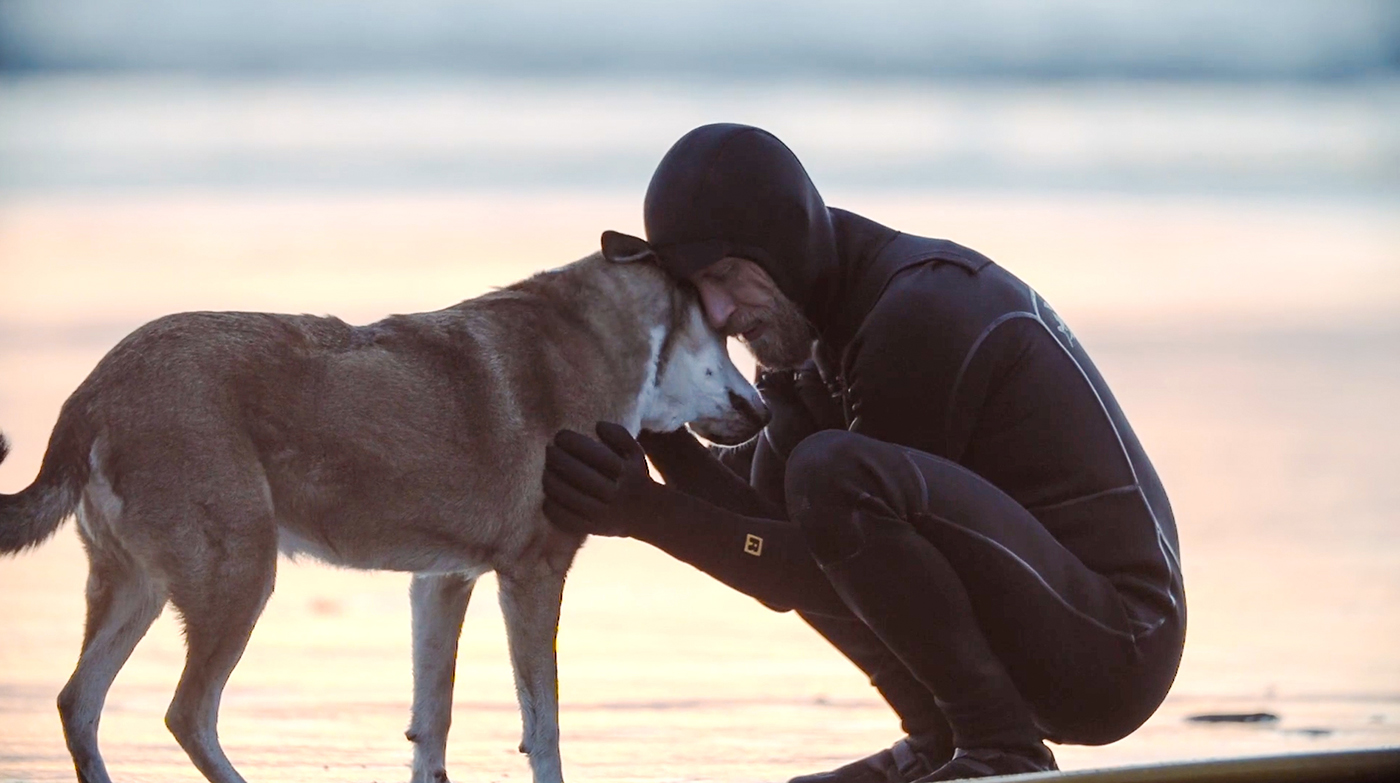 The perfect traveling companion. The one who will happily sing along to the crackling radio stations of country highway nights, take the unplanned turn to chase the perfect sunrise, and howl along in laughter when you wind up terribly lost.
The one who wants to explore the wonders of the world with you by their side.
Ben Moon, photographer and filmmaker, found his perfect traveling companion and more in beautiful rescue pup Denali. They grew together. Explored together. They surfed, camped, hiked, climbed, and drove through their life together, always together. They battled and beat Ben's cancer diagnosis together. They travelled more, to beaches and deserts and forests and fields. And then they had to say goodbye to one another. Which they did together.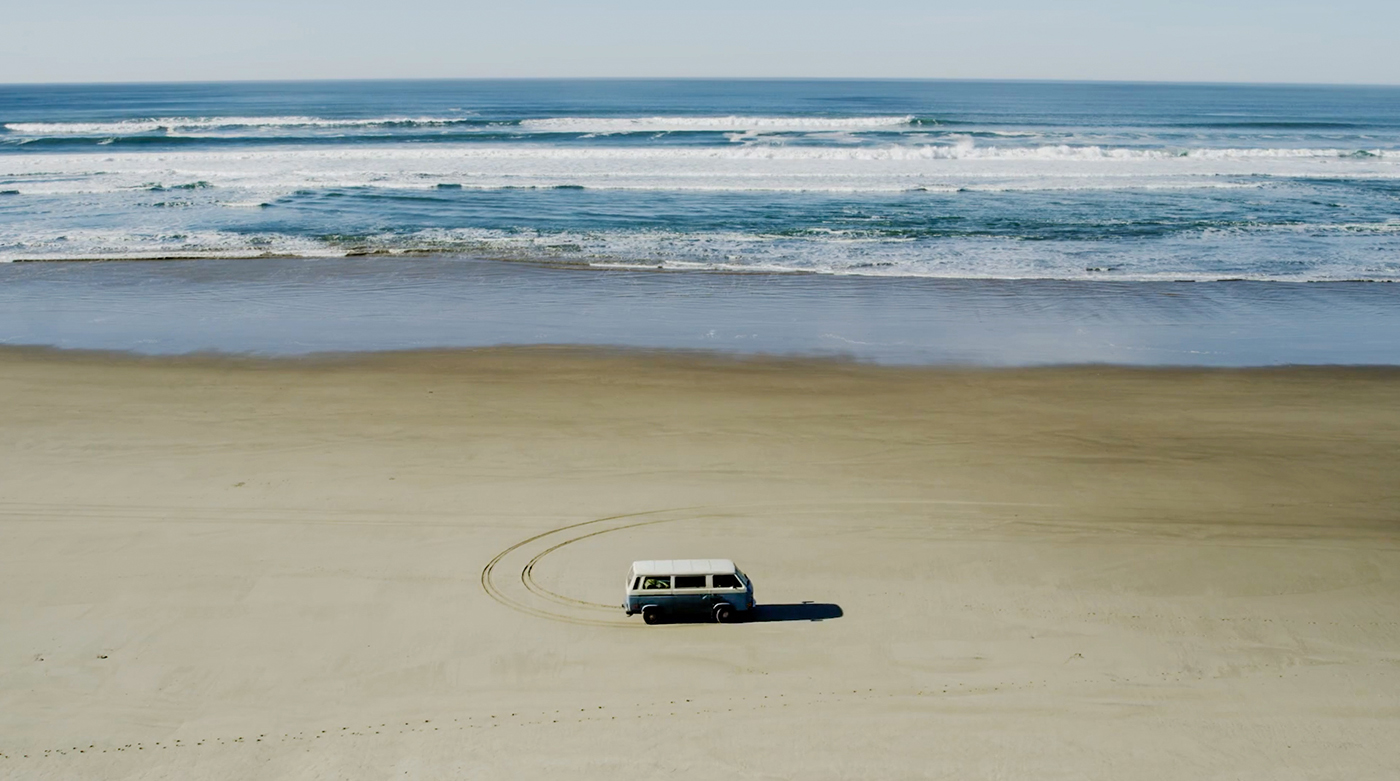 "Denali" acts as Moon's moving memorial to his beloved dog and to the travels of their shared life. The short opens with a screen split neatly in two, the patterned turbulence of ocean waves filling the top half, the calm of a quiet span of sand filling the bottom. Into the blank of beach, an instantly recognizable Volkswagen Vanagon L curves a nearly perfect circle and comes to a stop facing the shoreline. As the man we assume we saw exit the van floats on his surfboard, waiting for his wave, the voiceover begins, relaxed, thoughtful, and wry. And then our narrator says something a bit odd, and we realize that this film tells Denali's story, and that he will be the one to tell it.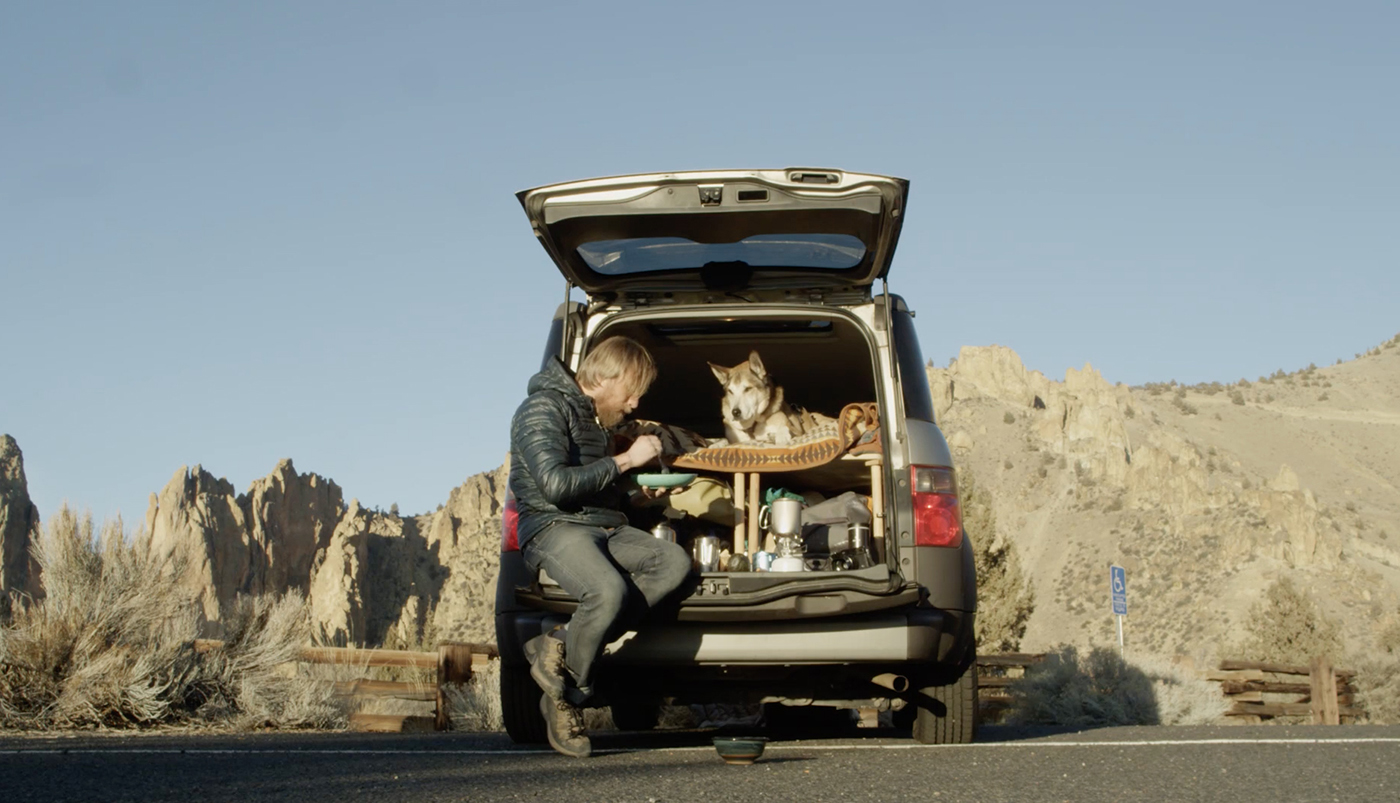 As a travel documentary, "Denali" checks all of my boxes. Each filmed shot captures the vastness of the marvelous vistas in which these profound memories occur. Still photos of the duo, the dog, their destinations, tell the story of lives lived chasing open space and adventure and experience, lives of happiness and pain and love. Moon's vehicles – the aforementioned VW, a Honda Element, a Dodge B-Series camper – are built and packed for that life, shown full of gear, camped in, relied upon, worn out and used thoroughly. As for the philosophy of the film? Well. I won't say I had something in my eye, I won't say I'd been chopping onions, and I won't say it was raining on my face.
This short film made me cry. A lot. I've been lucky enough both to have found the perfect traveling companion of my own (a human) and to have known and loved many other beings whose lives are bound up inextricably in my stories (human and otherwise alike). "Denali" finds a home in all those glorious, gutting emotions remembered, high and low. And it's all of about eight minutes long.
Watch this gorgeous tribute. Cry a bit. Dry your tears.
Then call up your own perfect traveling companion and start planning your next memories.
Denali from FELT SOUL MEDIA on Vimeo.
====
Follow Ben Moon's Instagram and visit his website at benmoon.com.