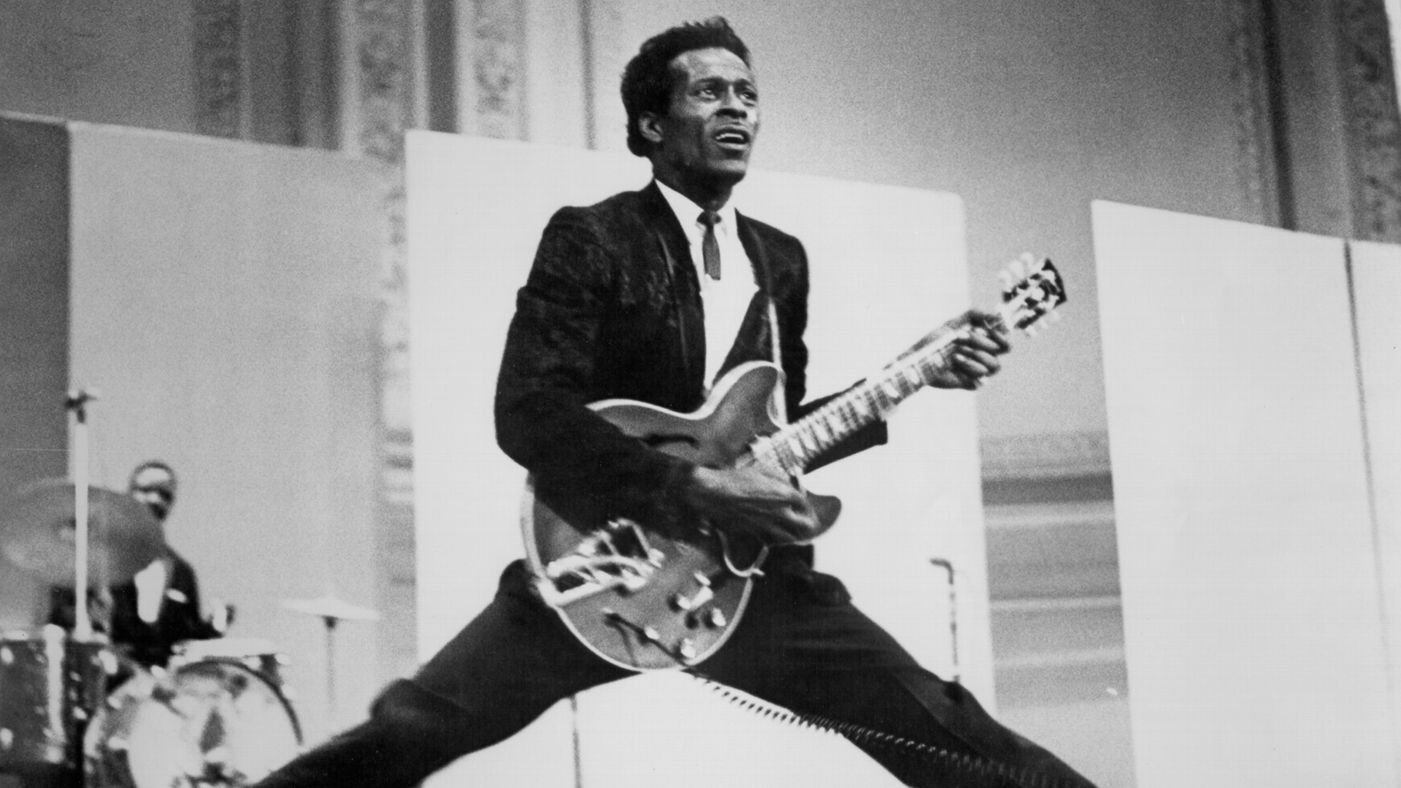 After a lifetime of success and struggle, we lost a legend last week, so we're switching up the format just a bit and honoring Chuck Berry, without whom we might not have had so many of the great car songs we love today.
It's hard to argue that anyone was more influential in the world of Rock and Roll than Chuck Berry. His guitar playing, his showmanship, his writing, his insight to combine Rhythm and Blues with Southern folk created a new sound that has lasted for three generations. And while he didn't invent the car song, his first hit, Maybellene, epitomized the genre. A story of infidelity, the lure of a luxurious car, and a race to recapture her heart.
Maybellene was recorded in 1955, thus the V8 Ford Chuck had in mind was probably a '53 or '54 Customline sedan or coupe. The model year would have made a big difference. 1954 was the year the Y-block overhead valve V8 replaced the venerable Flathead V8. Limited to just 255 cubic inches and making a maximum of 106 horsepower in stock trim, the Flathead was notoriously expensive and tough to hotrod. Even with performance enhancements a Flathead V8 couldn't reach the output of most stock OHV V8s. A flathead Ford would have had trouble keeping up with the Coupe de Ville's big 356 cubic inch OHV V8.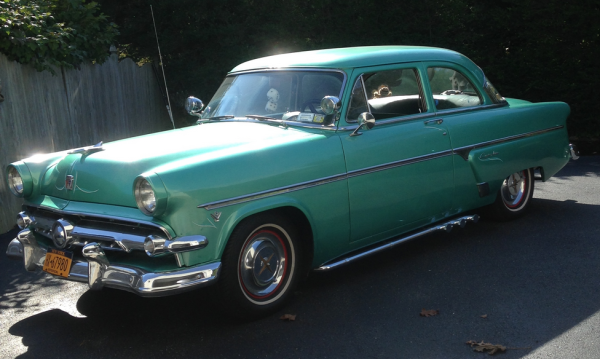 The 254 cubic inch Y-Block which appeared in 1954 was a more modern engine and immediately increased performance by upping the output to a healthy 160 horsepower. A Customline 2 Door Club Coupe with this engine would deliver reasonable performance and could be kitted out to achieve well over 200 horses with the addition of some aftermarket goodies like high performance cams, supercharging, and exhaust modifications.
Which was it? We'll never know. But one thing do know is how grateful we are to Chuck Berry for leaving us with his catalogue of immortal tunes and inspiring the generations of musicians who followed.