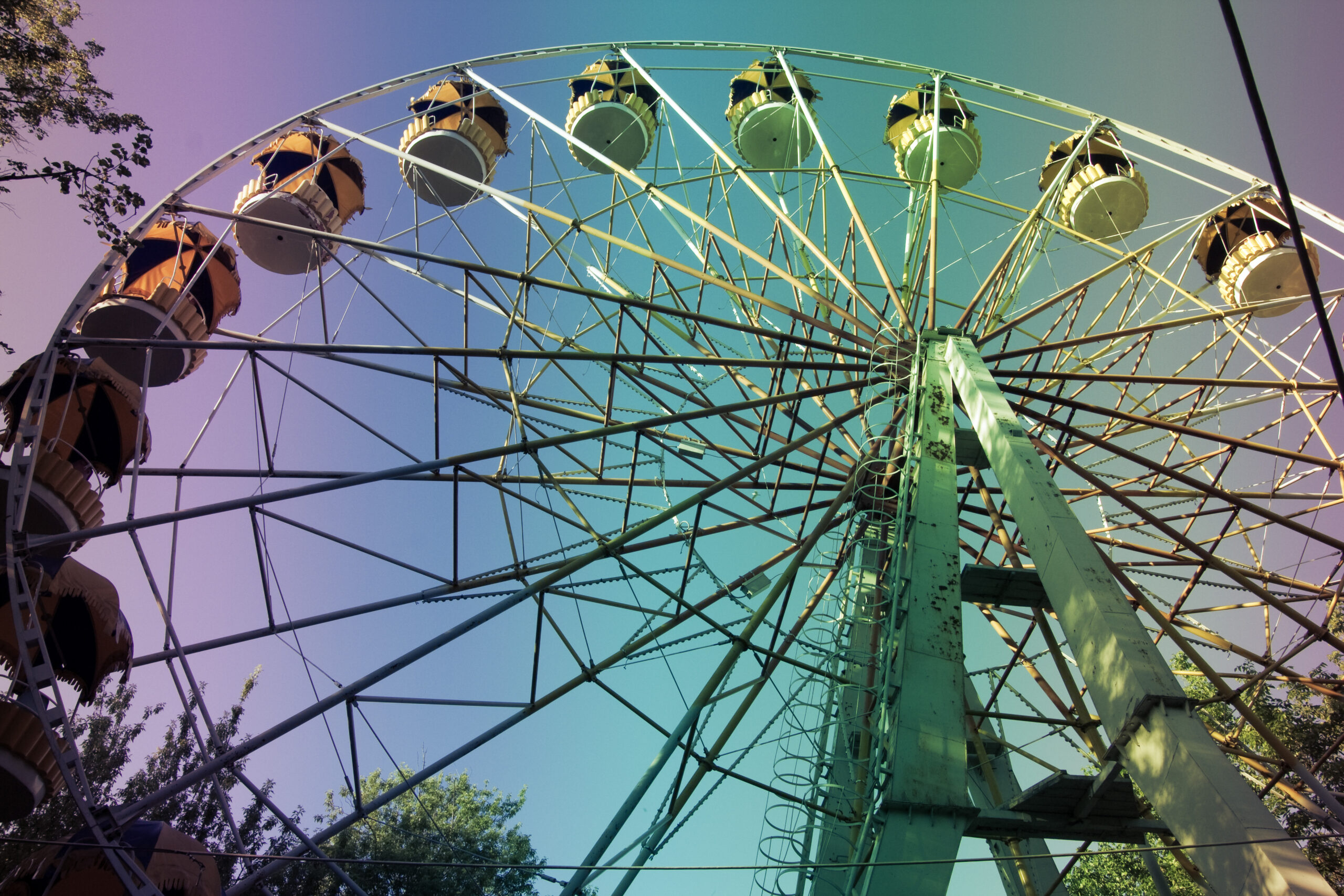 Nothing says summer like a trip to the amusement park. And nothing says "your bank account is overdrawn" like the prices at Disney and Six Flags. If you're looking for a thrilling day trip, check out one of these lesser known amusement parks, each one of which is just as worthy of your time and money as any park with a national advertising budget.
Morgan's Wonderland – San Antonio, TX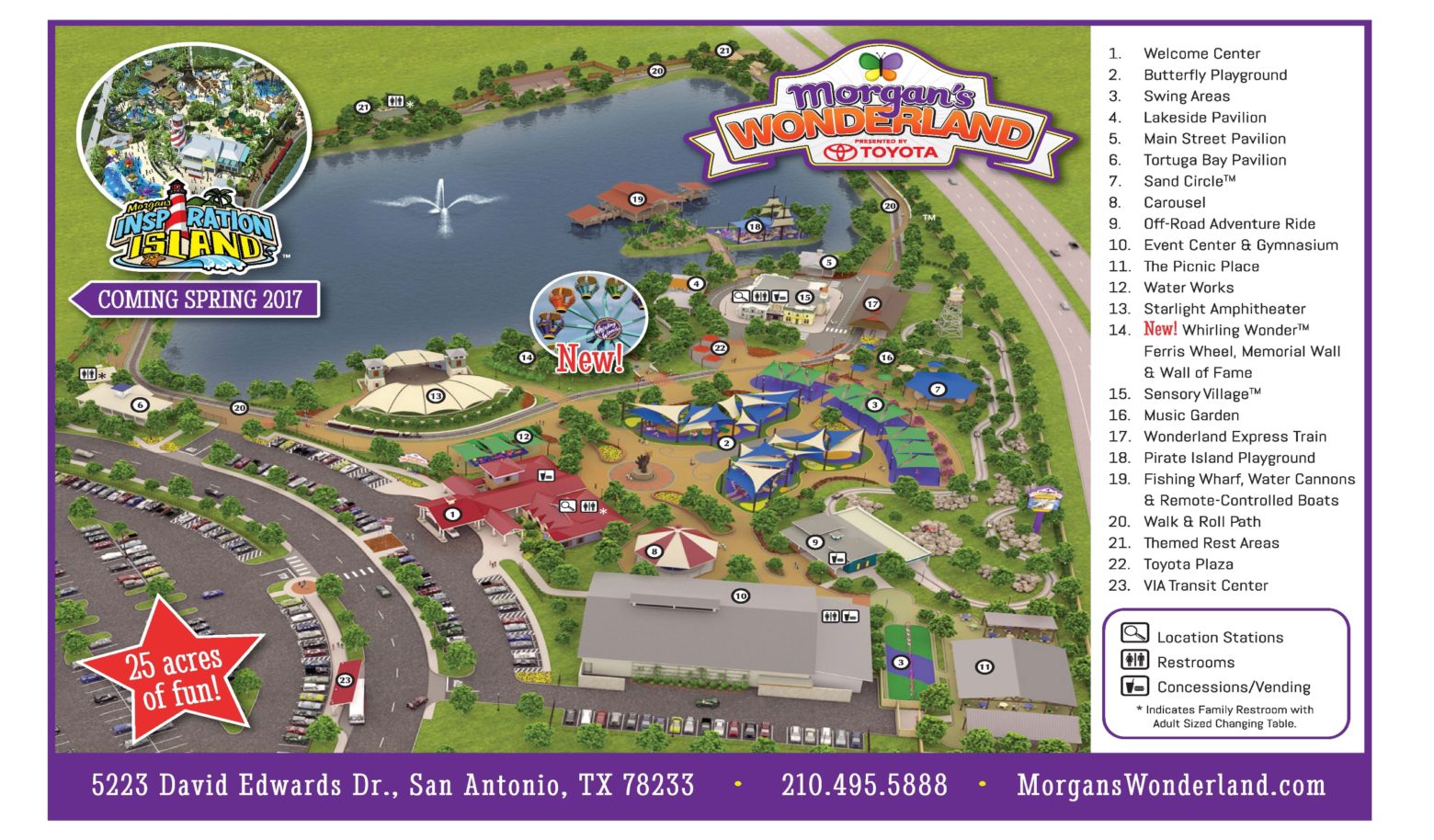 Most people don't think of a day at an amusement park as a way to learn, or give back. But every day at Morgan's Wonderland is an opportunity to open peoples minds, and create a more inclusive world.
Gordon Hartman built the park for his daughter Morgan, whose cognitive and physical disabilities made it difficult and sometimes impossible for her to play with other children at pools and parks. Not only is the entire park – every ride, every attraction, every bathroom – completely wheelchair accessible, the park places a focus not on ignoring our differences, but on learning about them. Puppet shows encourage children to learn how think inclusively and with imagination. Roving performers talk to guests, making sure they're making the most of the park.
The accessibility makes it practical and the 25 attractions make it fun, but it's the beautiful spirit of compassion and inclusion that make a trip to Morgan's Wonderland a day you won't forget.
Noah's Ark – Lake Delton, WI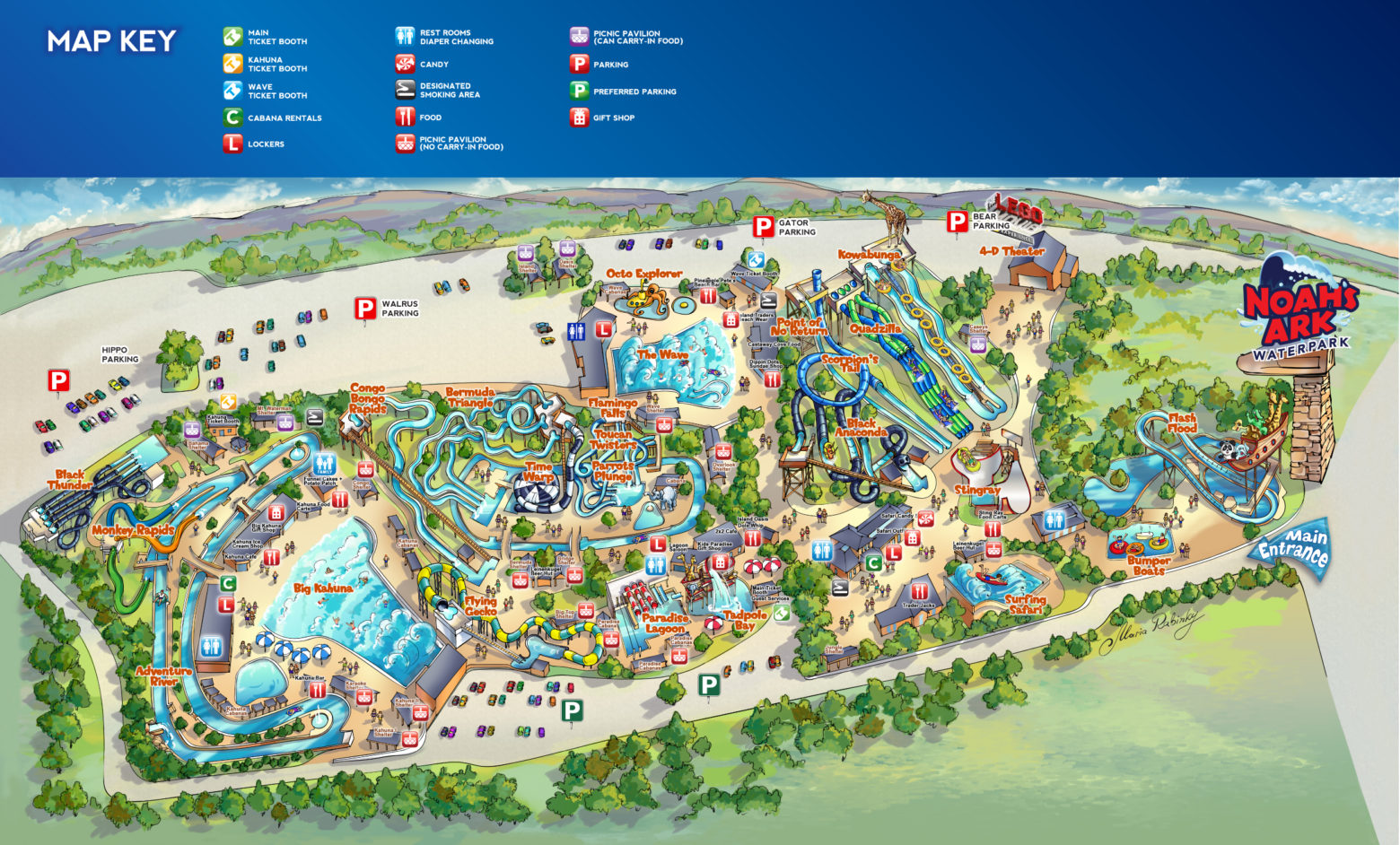 Let's face it, summers are way too hot. Even in Wisconsin. What better way to cool off than to spend a day in the water? Noah's Ark, America's Largest Waterpark, boasts 25 fast paced attractions, and all of them keep their guests submerged in cool, clear water.
There's the Scorpion's Tail, where the floor drops out from under you to start the nearly vertical water-slide loop; there's The Point of No Return, a 10 story drop that only takes five seconds; and of course the Time Warp, the largest bowl ride in the country. When you're ready to chill out, grab a beer from concessions and float on a raft in the wave pool or on any of three lazy rivers (they vary in laziness).
The centrally located Wisconsin Dells are an easy roadtrip from nearly anywhere in the northern midwest. We know it's hot. What are you waiting for?
North Pole – Colorado Springs, CO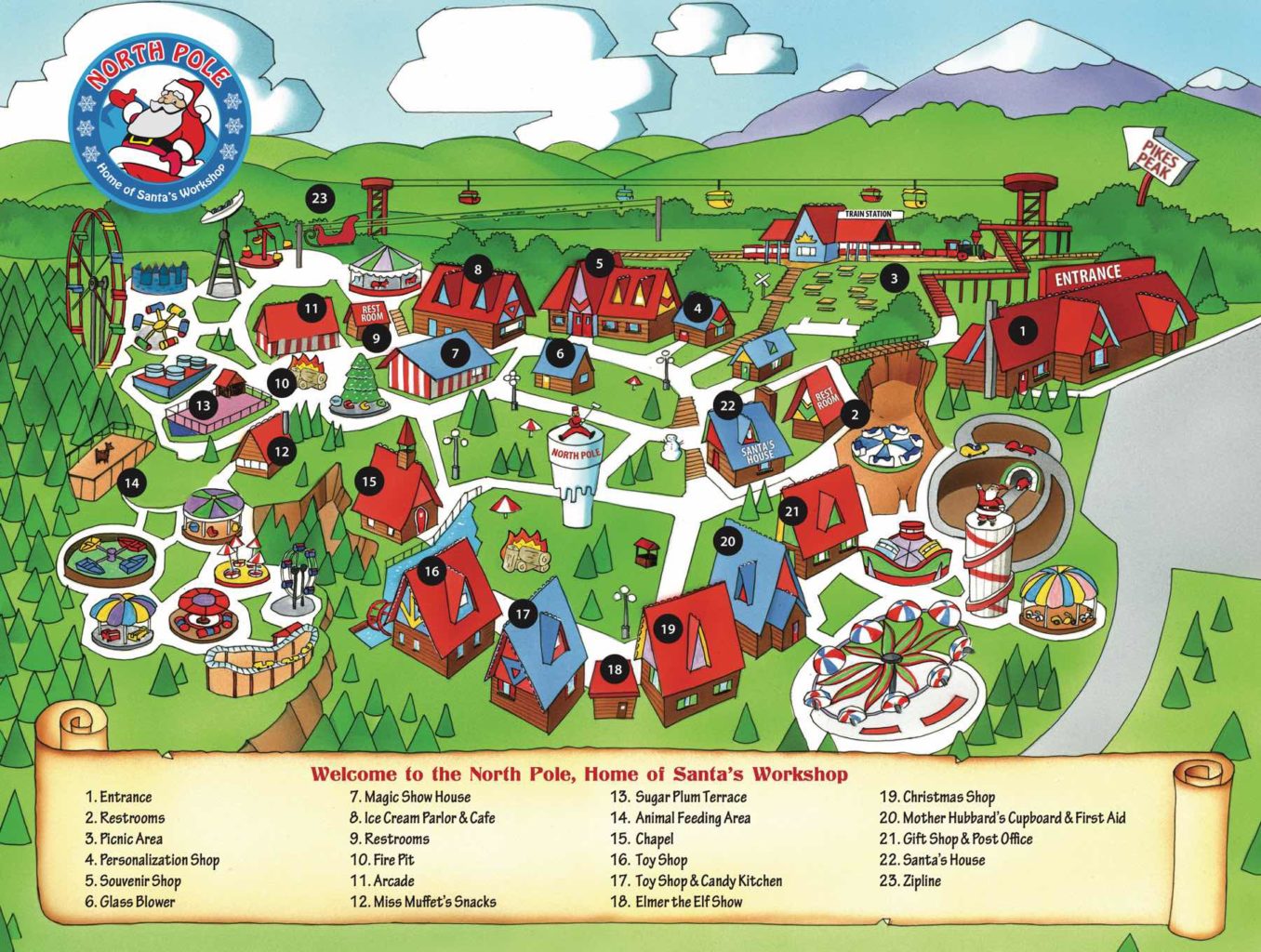 For those who can't get enough Yuletide cheer, there's the North Pole in Colorado Springs.
Take a spin on the vintage carousel, the Candy Cane Coaster, and the Peppermint Slide. And don't leave without getting a ride in Santa's slide. We don't know who's idea it was to combine two of the most fun and whimsical things about childhood, but we salute them.
Have you ever heard of Christmas in July? This is hands down the best place to celebrate it.
Santa Cruz Beach Boardwalk – Santa Cruz, CA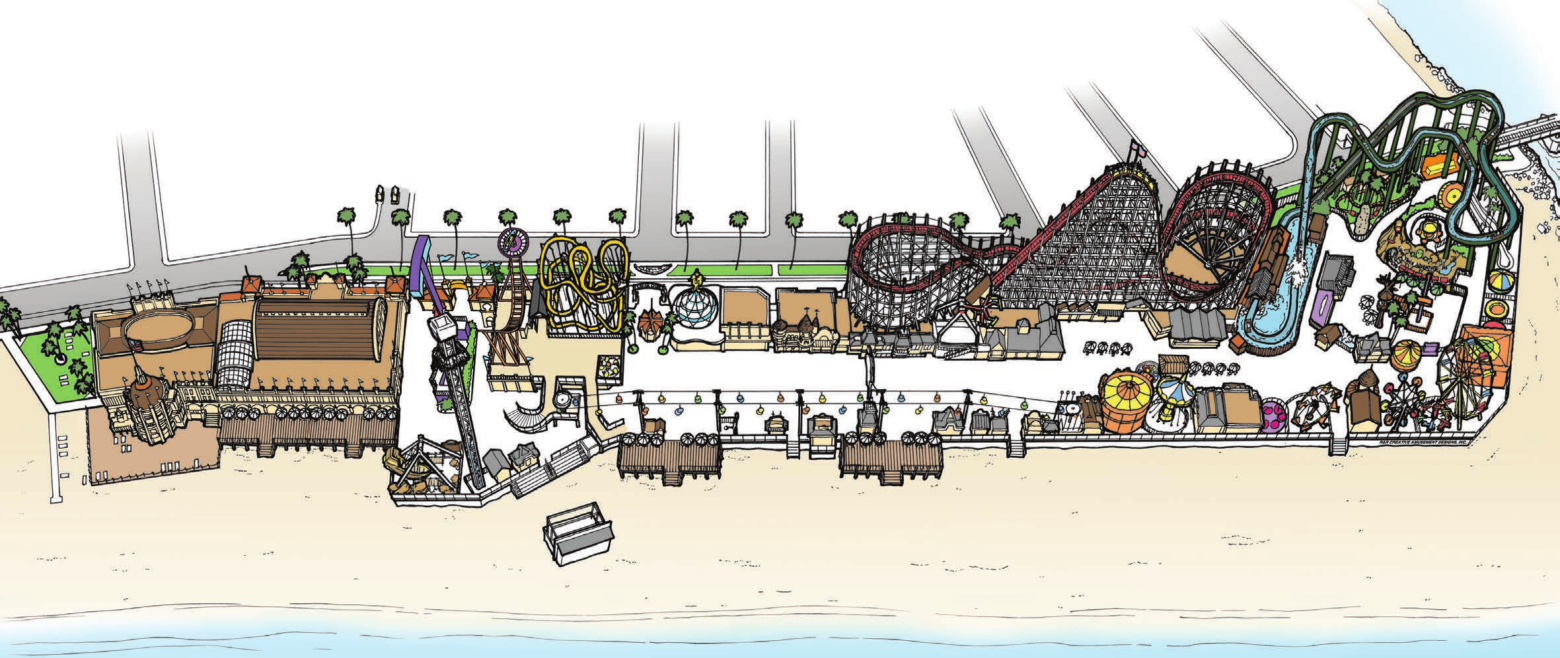 Built in 1907, this is California's oldest surviving theme park, and one of just a few seaside theme parks remaining on the West Coast. Old fashioned arcade games and attractions are bolstered by a giant pirate themed visitor center, complete with modern arcade games, laser tag, and indoor miniature golf.
Their signature coaster, the Giant Dipper, is one of the best known wooden coasters in the world. You'll fall 70 feet along the coast at speeds of up to 55 mph. Along with the classic carousel, the Dipper has a place of honor in the US Registry of Historical Places.
Kings Dominion – Richmond, VA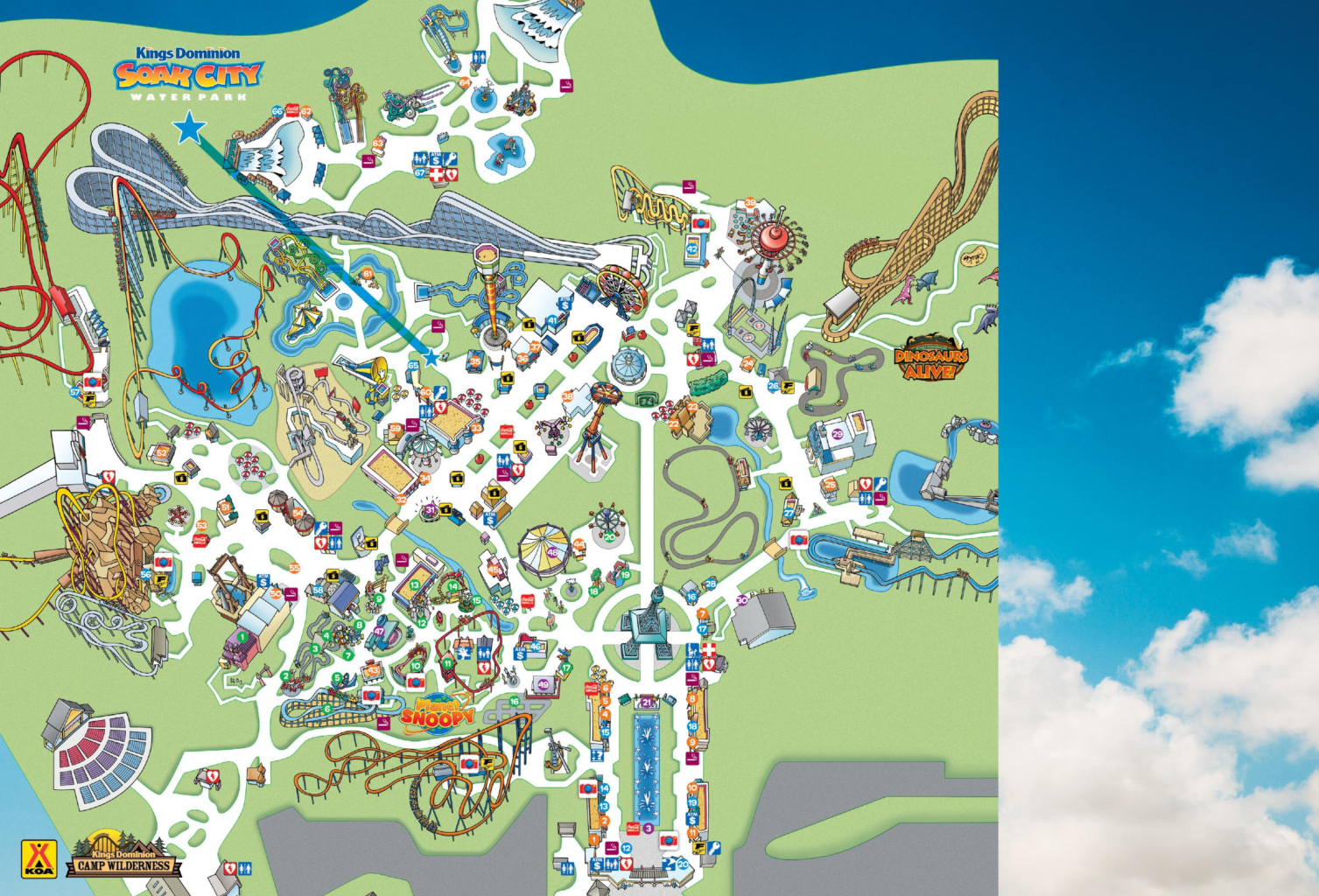 Since 1993 (1990 if you're a reader) every child in America – including the grown up ones – have wanted to go to Jurassic Park. Sure, we'd like to go to a safer one, with better fences and less general corruption among the staff, but we'd all pay anything to see Dr. Wu hatch a baby T-Rex.
Maybe we'll get there someday, who knows, but in the meantime, there's the Dinosaurs Alive! exhibit at Kings Dominion. Scream and run from the 43 life sized animatronic dinosaurs, or play paleontologist on a mock dig site. Until we master the dino-frog gene splicing technique, this is as close as you'll get to the legendary Jurassic Park. And a whole lot safer.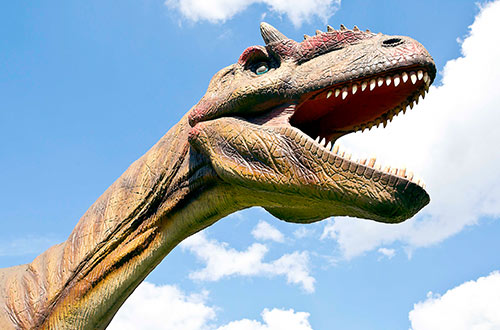 If you make it back to modern-day Virginia, don't miss out on the 63 rides and attractions the rest of the park has to offer. Or honestly, just get a weekend pass.
Stone Mountain – Atlanta, GA

Most amusement parks are all about the stuff we've built. Just empty lots with a whole lot of impressive (and fun) engineering. Stone Mountain in Stone Mountain Georgia makes use of that engineering, but they use it to highlight something better than anything they could have built: the beautiful mountains and forests of Georgia.
Ropes courses, cable cars, sky hikes, and duck boats are just a few of the ways you can explore the scenic 3,200 acres of Stone Mountain Park. You'll fall in love with the lush forests that span far in every direction. And of course, they throw the occasional laser show in there. You know, for showmanship.
Lake Compounce – Lake Compounce, CT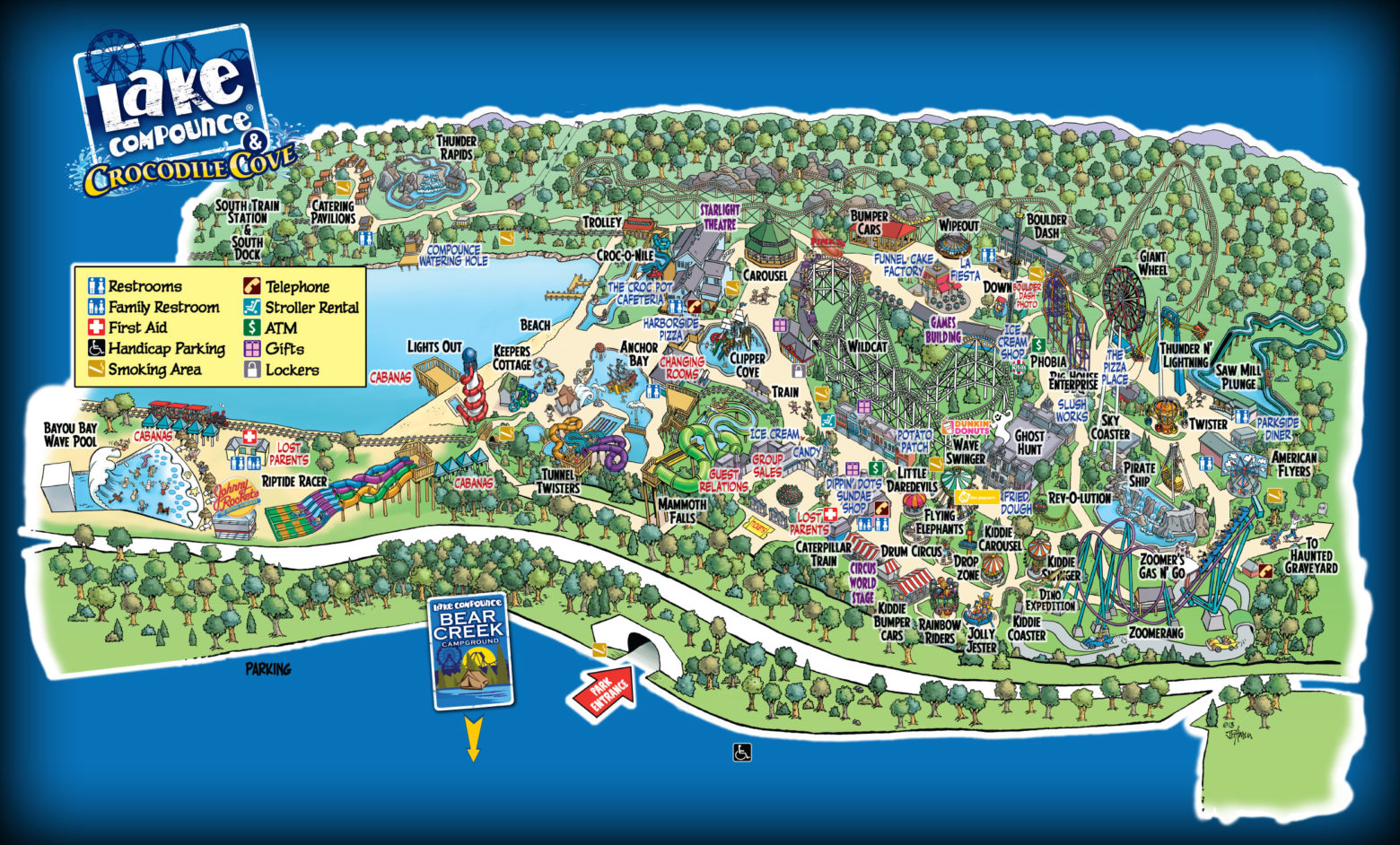 Tracing its roots back to 1849, Lake Compounce is the oldest continuously running amusement park in the country. Back in those days it was little more than a picnic park, with gazebos for shows and music. It wasn't until 1914 that Lake Compounce acquired its first electric powered roller coaster.
It didn't take 60 years to buy another one. There are currently 13 thrill rides running along with a water park, shows, and a kiddie park. And no one should leave Lake Compounce without a ride on the Boulder Dash, which has been rated the world's best wooden roller coaster since 2013.
Rye Playland – Rye, NY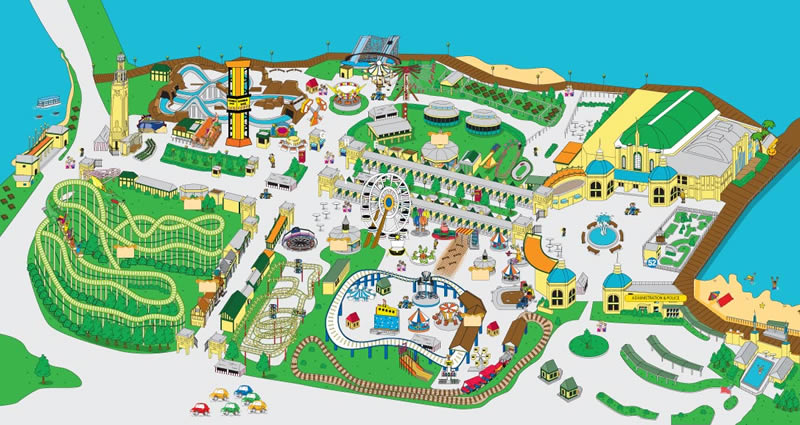 Who says government doesn't do anything for you? The land for Rye Playland was purchased by Westchester County in the early 1900's, and plans for the government owned and operated park began immediately. It wasn't all about fun – the county thought the park may cut down on "unsavory crowds" the locals were always complaining about. But regardless of motive or the typical red tape, Westchester County proved they can build a pretty rocking park.
Thrill seekers will love Super Flight, where you experience zero gravity with two 360 degree loops while lying on your stomach in a steel cage. Those who like to keep their heads above their feet may want to look at the Dragon Coaster, built in 1929, this speeder is one of 100 or so wooden roller coasters still operating today. The park also boasts one of three operational Derby Racers in the world. The racer is much like a carousel, except about three times as fast and and the horses seem like they're trying to buck you right off.
The county still owns the park, but as of last year began contracting off the operations duties.