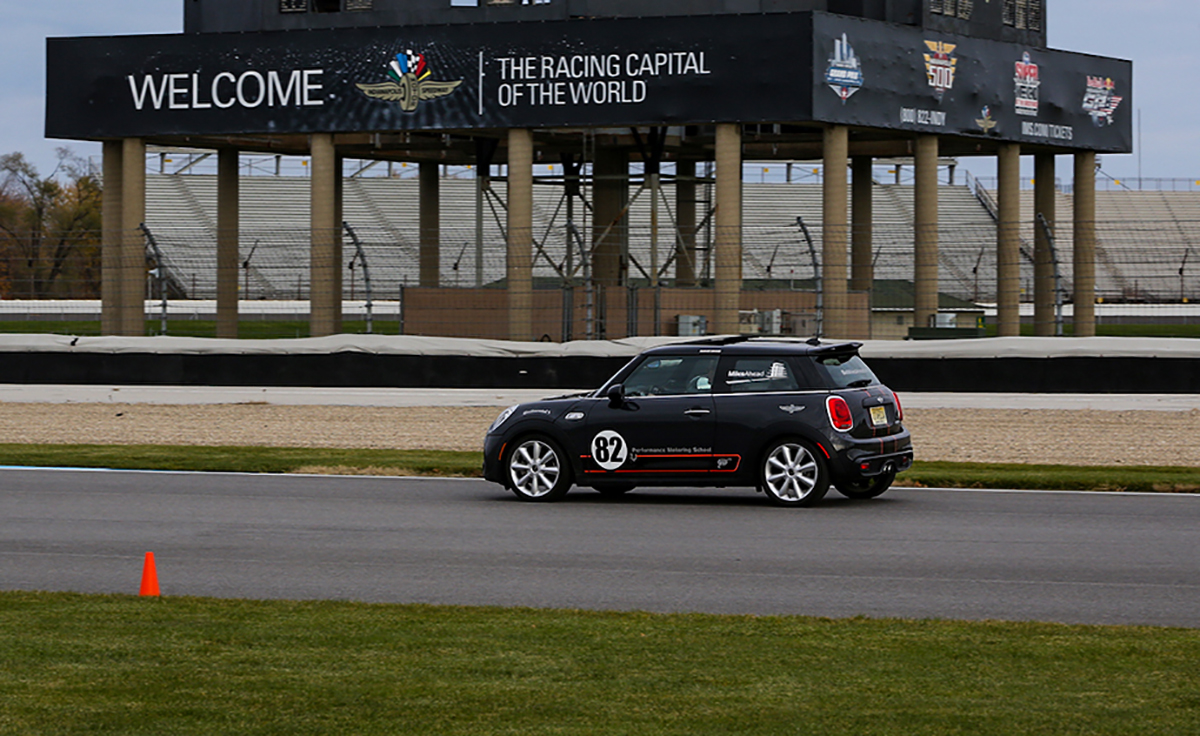 Driving schools are all the rage now. It seems that every manufacturer of cars with sporting credentials has one, and given the amount of horsepower they are putting in their owners hands, probably should. I'm a graduate of several performance driving programs and I have to tell you, I felt a little uneasy the first time I had to haul the 567 hp, 5,200 pound BMW X6 M down from 150 mph to 40 to properly enter turn 12 at Circuit of the Americas.
So why, after having driven a bevy of high-horsepower Ferraris, Bentleys, BMWs, Corvettes, Dodges, Jaguars and Cadillacs on both the track and the street over the past 24 months, was I excited to attend the Miles Ahead MINI Performance Motoring School at the Indianapolis Motor Speedway?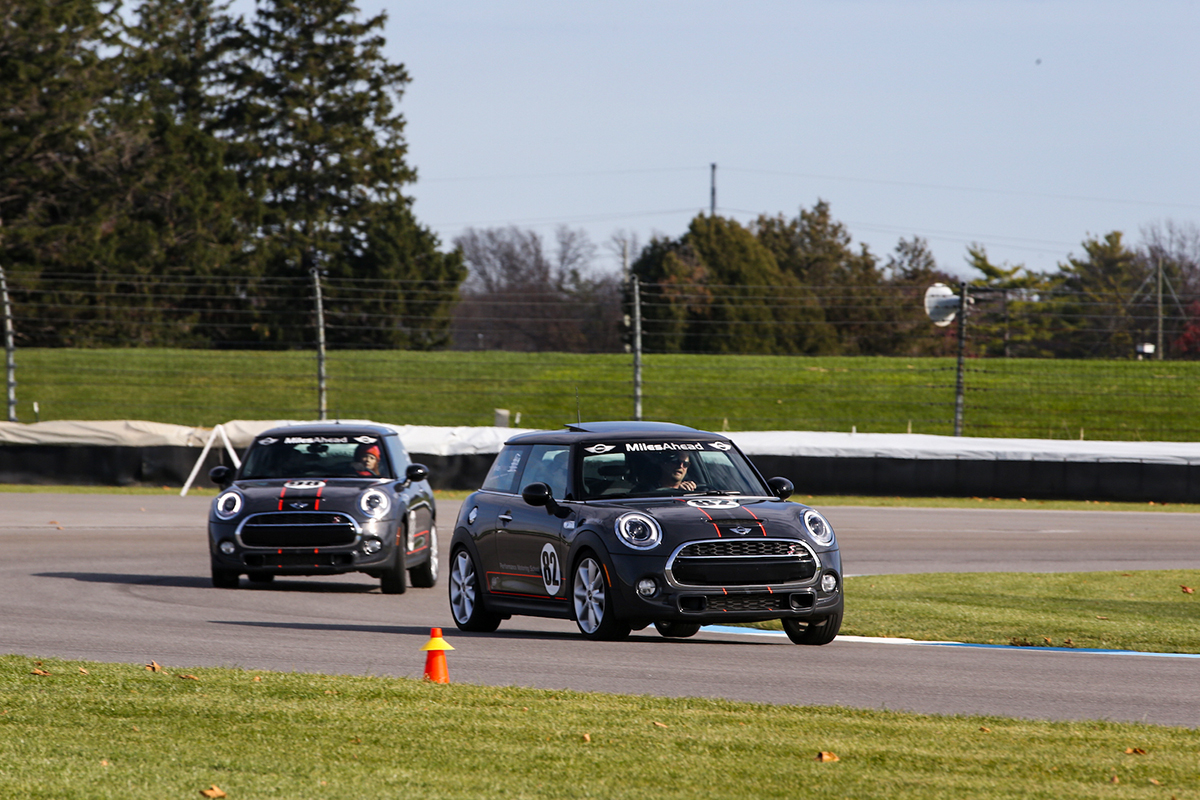 I keep coming back to the words of Michael Jordan. No not that MJ, but the excellent automotive journalist who I met a lifetime ago when I was working at Car and Driver magazine. His unforgettable pearl was this…
"If you can't go fast with 90 horsepower, 900 won't help you."
Driving a car fast is about technique, finesse and feel. Any fool can mash the accelerator and go fast in a straight line, but understanding what makes a car work under braking, through the corners, and accelerating out; knowing where the limit is and how to hold it right at that edge; understanding the laws of physics and using them in your favor, is what separates those who can drive fast from those who can't.
These are all concepts best learned at speeds, that while still exhilarating, are not quite as fatal as say those in a Lamborghini. Which is why I'm a big fan of the Miles Ahead program.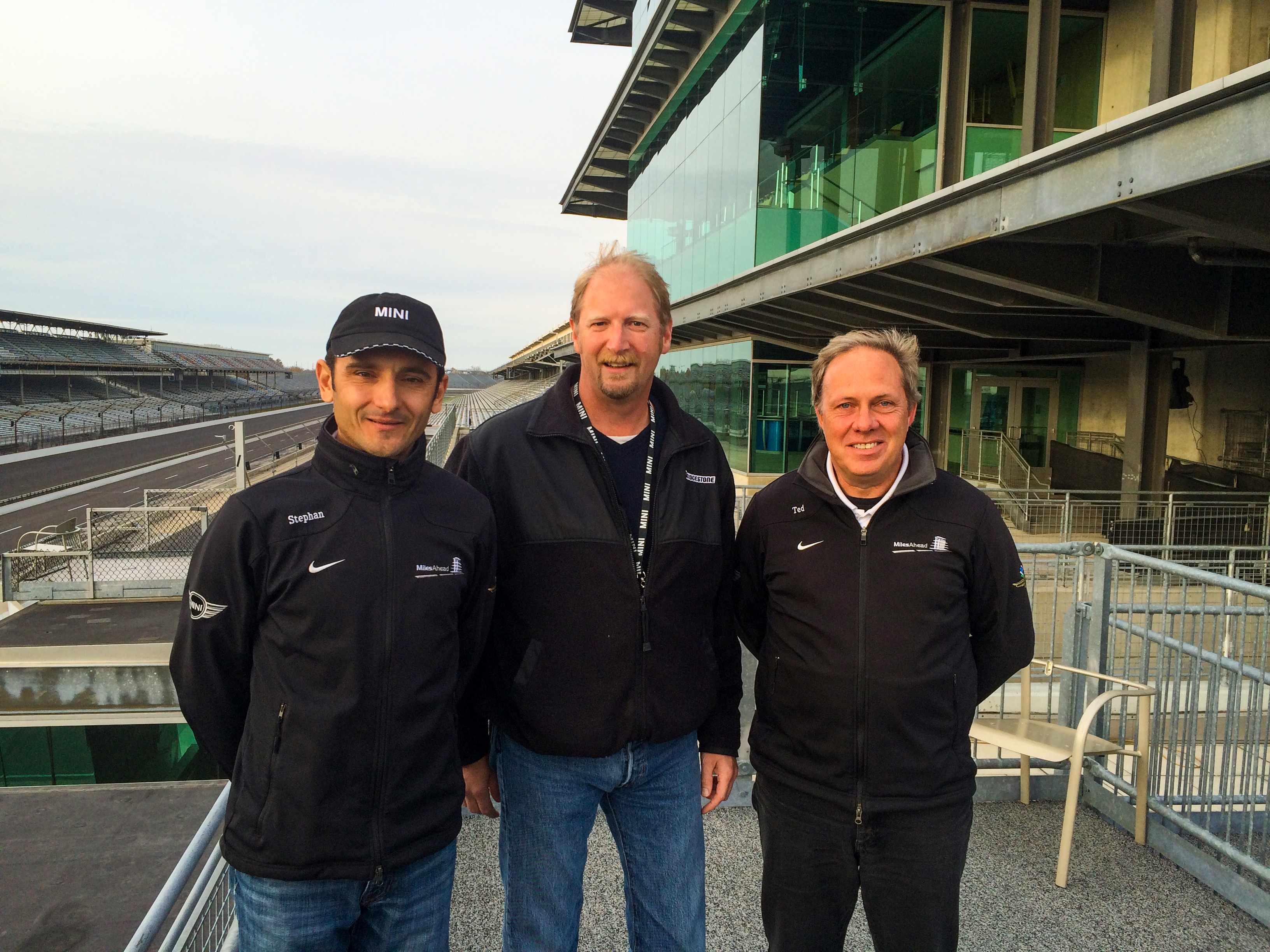 Founded in 2010 by former Indy Car and Endurance Racer Stephan Gregoire and motorsports marketing expert, Ted Woerner, Miles Ahead employs Indianapolis-based race drivers as their instructors that means they all have great experience and stories about competing here. The activities for our day on the track were led by Indy 500 veteran Pippa Mann and Andretti Racing Indy Lights driver, Zach Veach, two excellent drivers and instructors.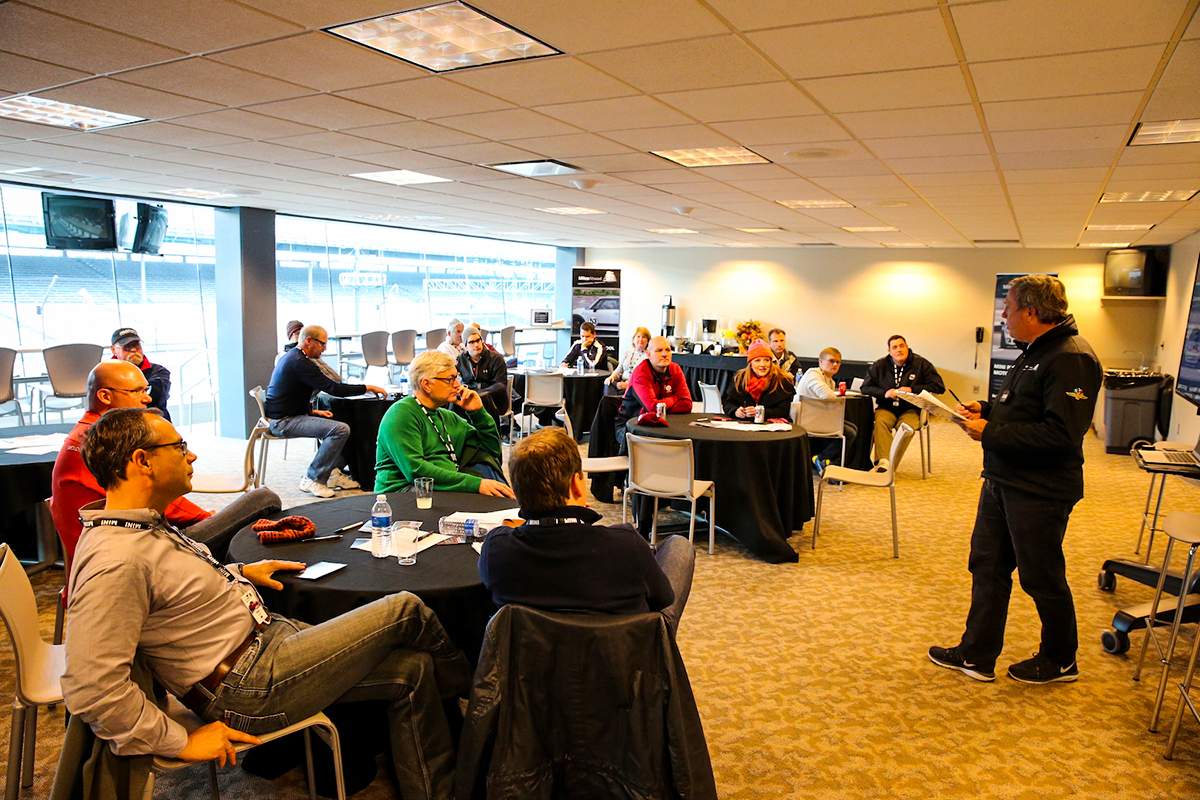 My day at the track started as they always do in these programs with a brief classroom session. This one was a little different, however, because the location was a suite overlooking the famed yard of bricks on the front straight of the Indianapolis Motor Speedway. Our class included drivers of all skill levels and even though I and others in the room had been through a similar chalk talk before, it's never bad to get a refresher on weight transfer, handling dynamics, and driving lines before jumping into the cars.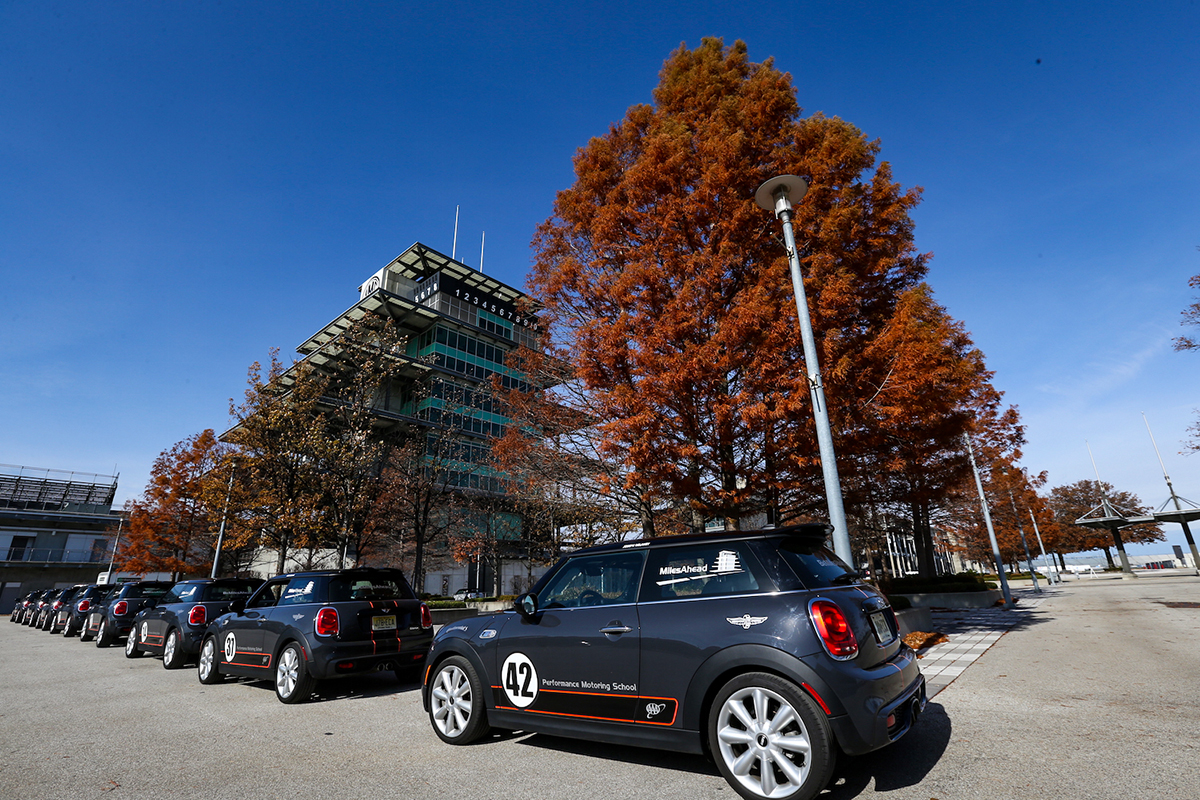 Divided into three sessions, my first exercise was working on the skid pad where the traction of the rear wheels was compromised by a lift system. This teaches you how to use the throttle to balance the car in both directions at fairly low speed. It's an excellent exercise and one of the fundamental skills in driving fast. Too many drivers make the move to the brakes when they feel things getting a little wonky, creating even more trouble for themselves when they could have saved their equipment and ego, by just feathering the throttle more effectively.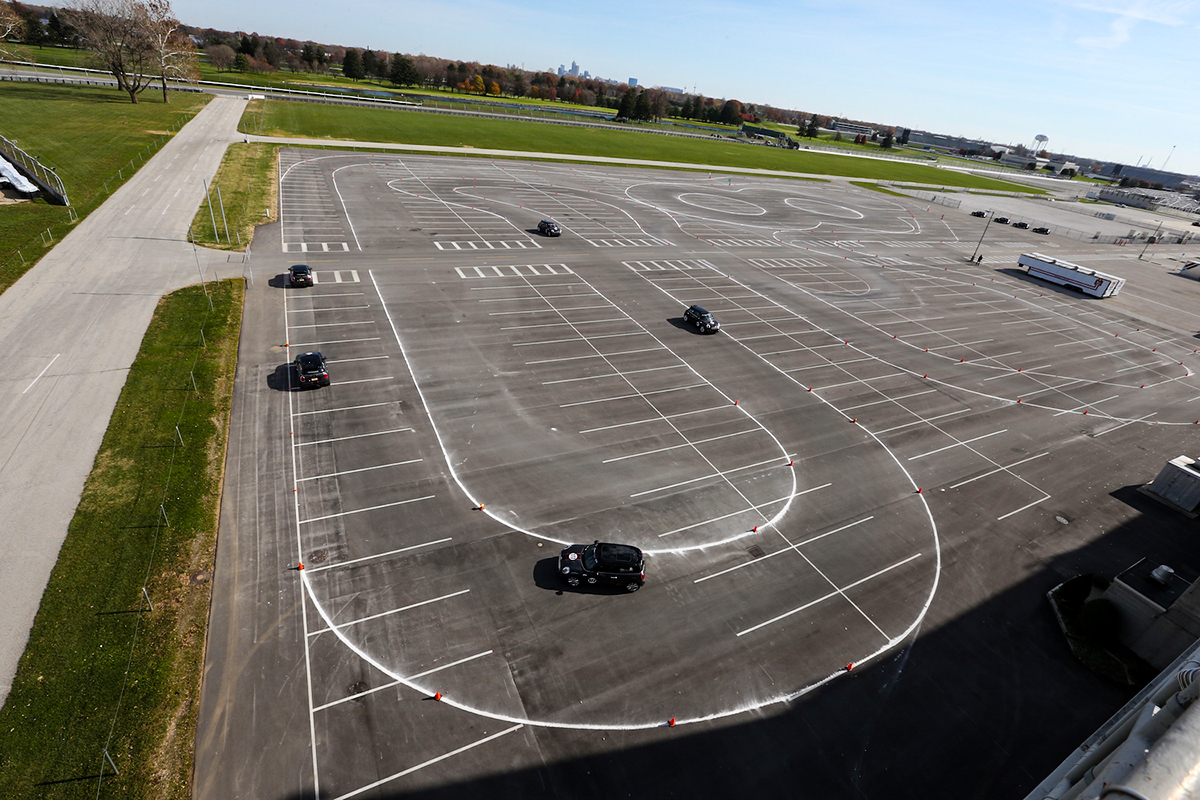 The second exercise was a few laps around an autocross course. A very tight layout with turns that force you to take very precise and technical lines, this is where Jordan's words really ring true. The straights are too short to make up any time if you get offline even a little bit, so learning to focus and hit your marks for both turning and braking are essential here.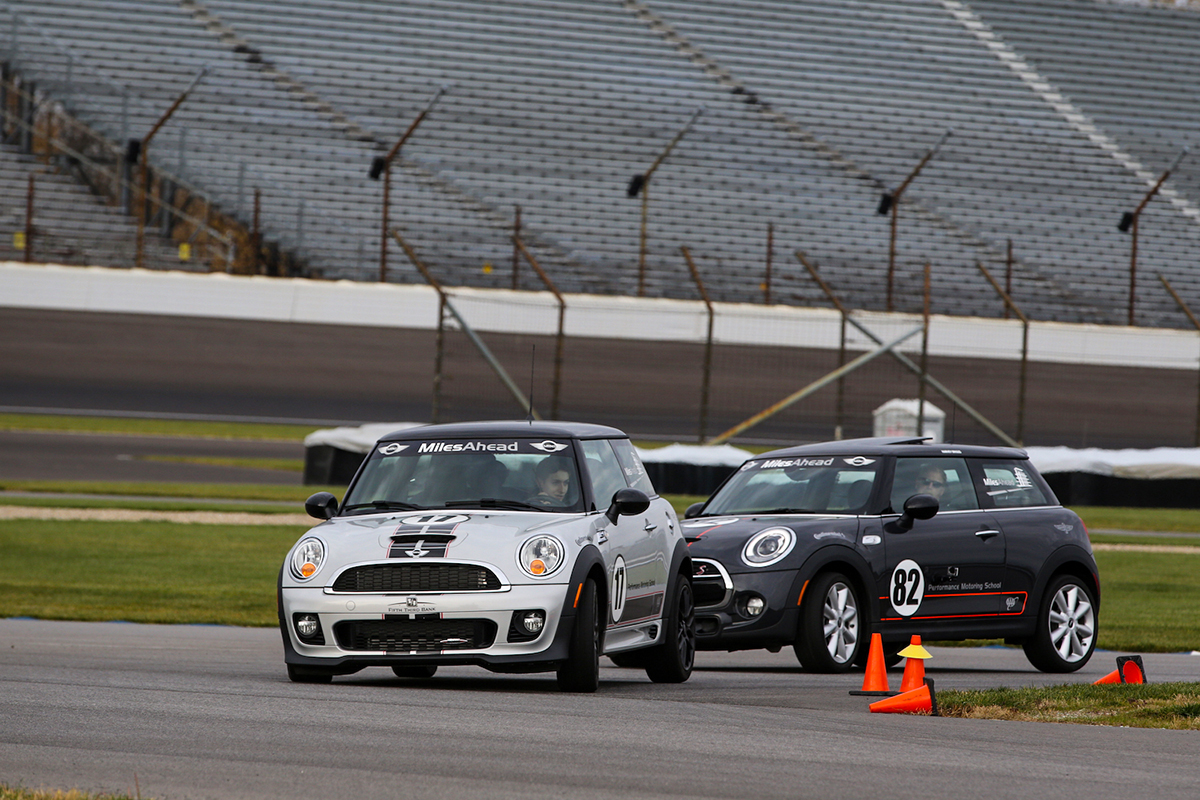 Finally, we were taken out onto the main course – a modified version of the road course used by Formula 1 Grand Prix cars when they raced at the Speedway. These were lead/follow laps where Pippa and Zach calmly showed us the lines and talked us through each and every corner. This is where the instructors patience and humility really shines. Even though both Zach and Pippa were driving their cars with one hand on the wheel, the other on the walkie talkie and one eye on the track with the other on the rear view mirror, they had us amateurs scuffling just to keep up.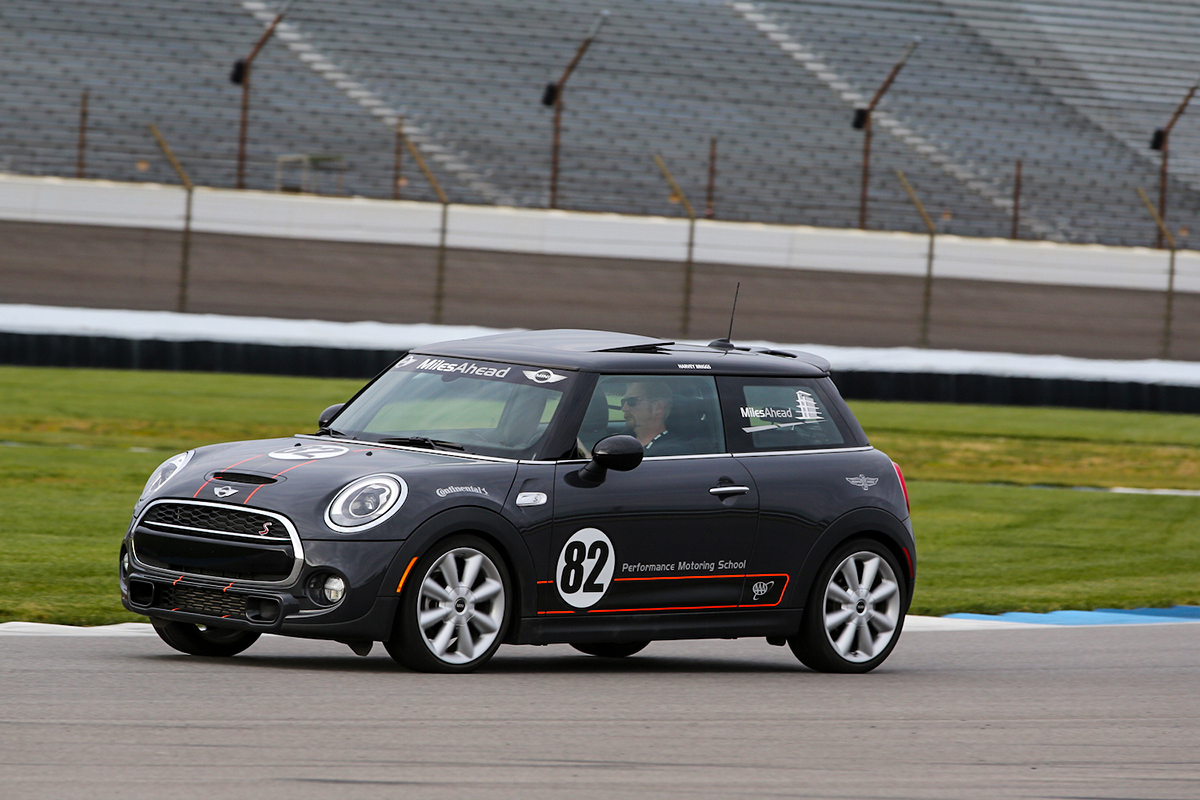 Both instructors did a great job of leading at speeds that were comfortable for those in tow and made it a fun, safe learning experience for everyone involved.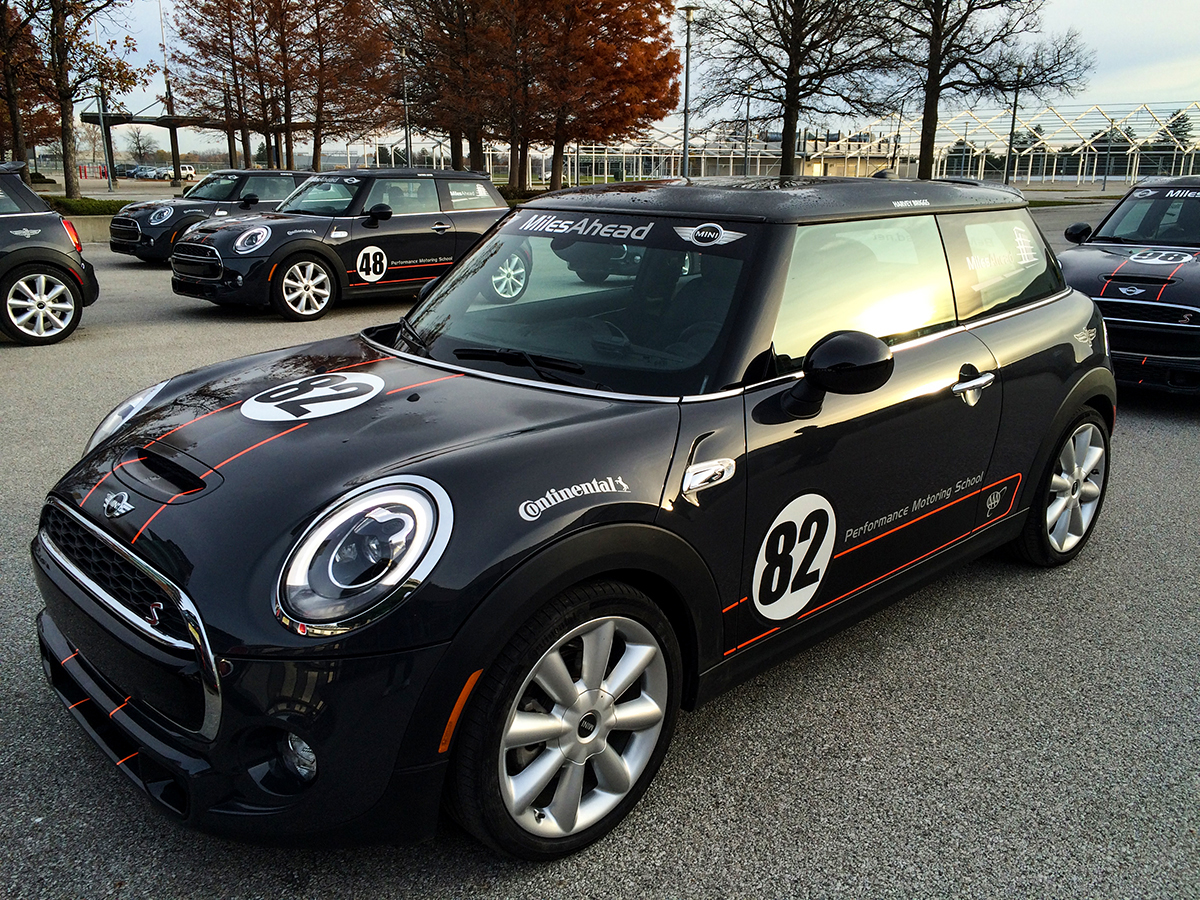 With its quick handling, low center of gravity, responsive throttle and capable brakes, the John Cooper Works MINI is a brilliant track car right out of the box and a lot of fun for everyone who gets behind the wheel. Some may wonder why MINIs at Indy, but the idea has its roots in the track's storied history. In fact, in 1961 John Cooper brought his Cooper-Climax T54 to Indy where the legendary Jack Brabham qualified 17th, finishing among the top 10 in this revolutionary racer.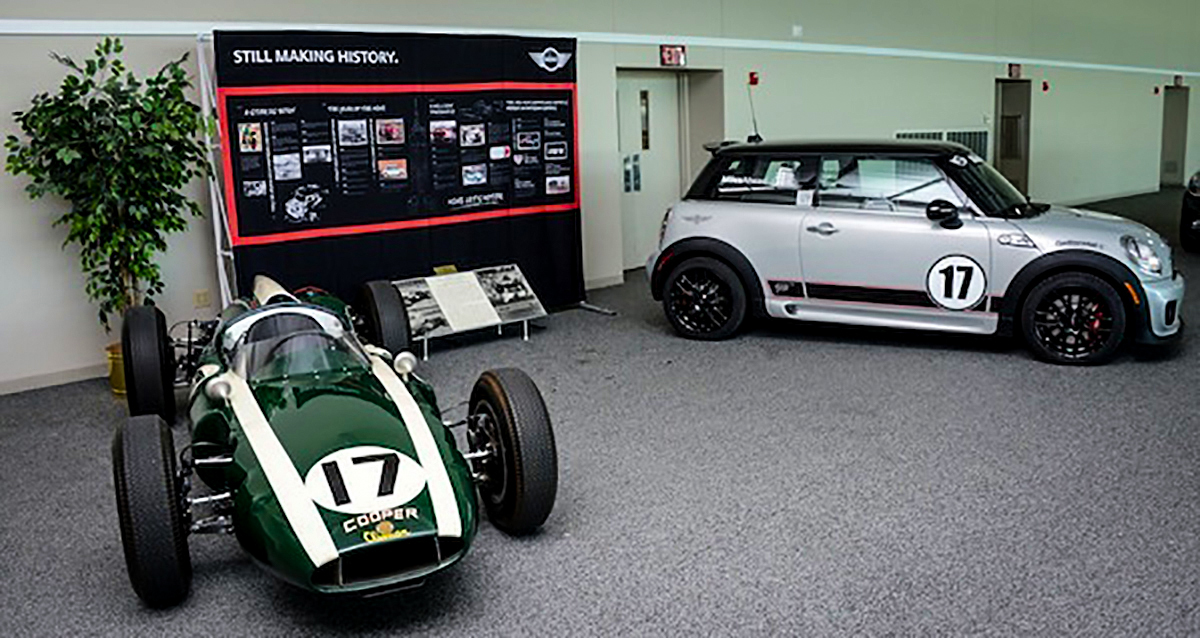 What it all boils down to is this, whether you're an experienced driver looking to hone your skills or a novice hoping to understand how to add both significant amounts of enjoyment and safety to your driving, the Miles Ahead MINI Performance Motoring School is one of the best one-day courses you can take. The fact that it's held on the same track where people like Foyt, Mears, Rose, Unser, Andretti, Rutherford, Donohue and so many other legends plied their trade is just one very cool bonus. And at just $995 it's nothing short of a bargain.
You can find more information about the Miles Ahead MINI Motoring School and their other programs by visiting their website.