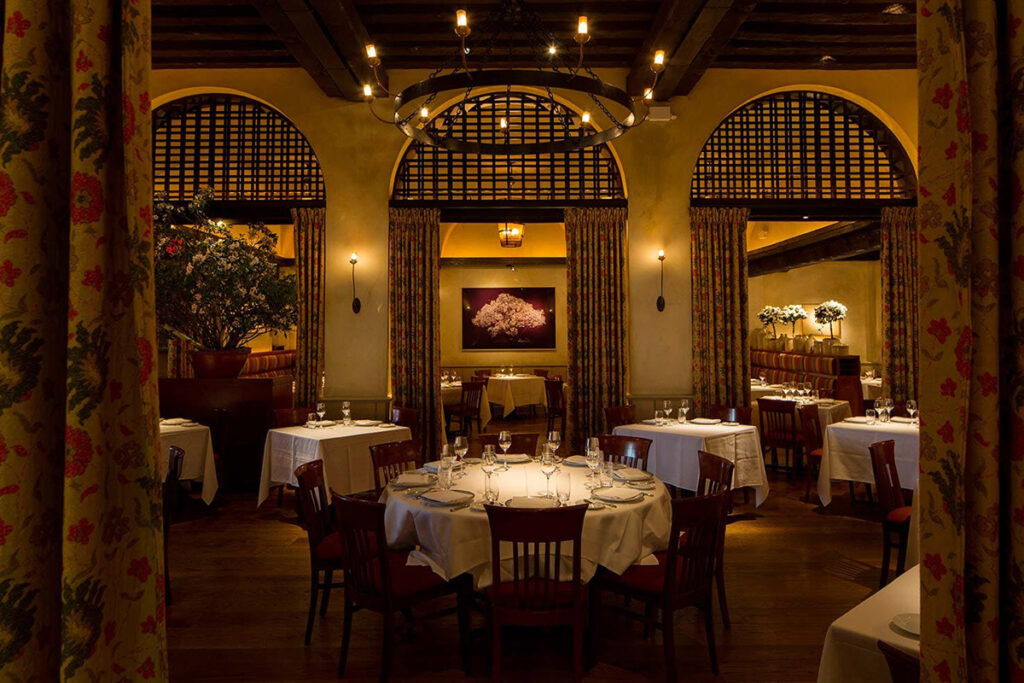 Kumar Galhotra is president of The Lincoln Motor Company and as you may imagine, he's a seasoned traveler. Kumar is on the road almost as many days a year as he is at home, and that means he dines out often. One of his passions when traveling is finding great places to eat. Whether it's a Michelin-rated restaurant in a major metropolis, or a food cart on a street corner, he's always on the lookout for something new, special, and delicious. Kumar has agreed to share a favorite food experience with us each month. This inaugural post is about a night out at the classic New York eatery, Gramercy Tavern.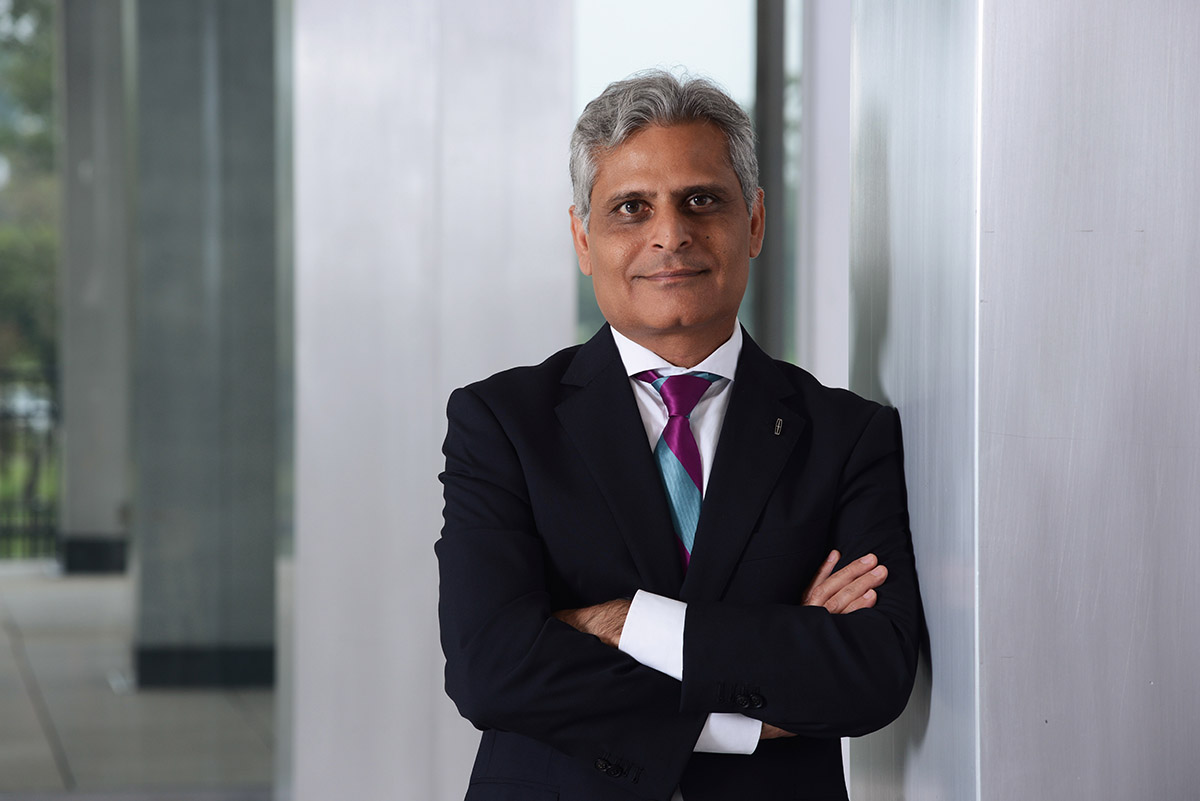 I was in New York to discuss advertising campaign ideas for the new Lincoln Continental with our agency. We decided to meet for dinner the night before the business meetings. I love breaking bread and spending time with the team outside of the office. It creates strong bonds, builds trust, and ultimately leads to better working relationships.
The team asked me where I wanted to meet for dinner, and I suggested Gramercy Tavern. I had read a fantastic review of the restaurant in the New York Times a few months earlier. I'm always interested in ways that businesses create unique experiences for their customers. The restaurant business is so intense, so competitive that if you're not constantly innovating and improving, you'll soon find yourself running behind. So I went in not just hoping for a great meal, but to perhaps learn a thing or two about how they've maintained their level of excellence for so long.
Walking into the vestibule with very high expectations, I was pleasantly surprised. Most restaurants see the vestibule simply as a place to keep cold air from getting into the dining area; this one was decorated with seasonal greens and flowers that immediately brought me a smile. I was welcomed warmly by the captain. The truly genuine greeting set the theme for the evening. Everything about Gramercy Tavern, from the décor to the service to the food, was natural and comfortable.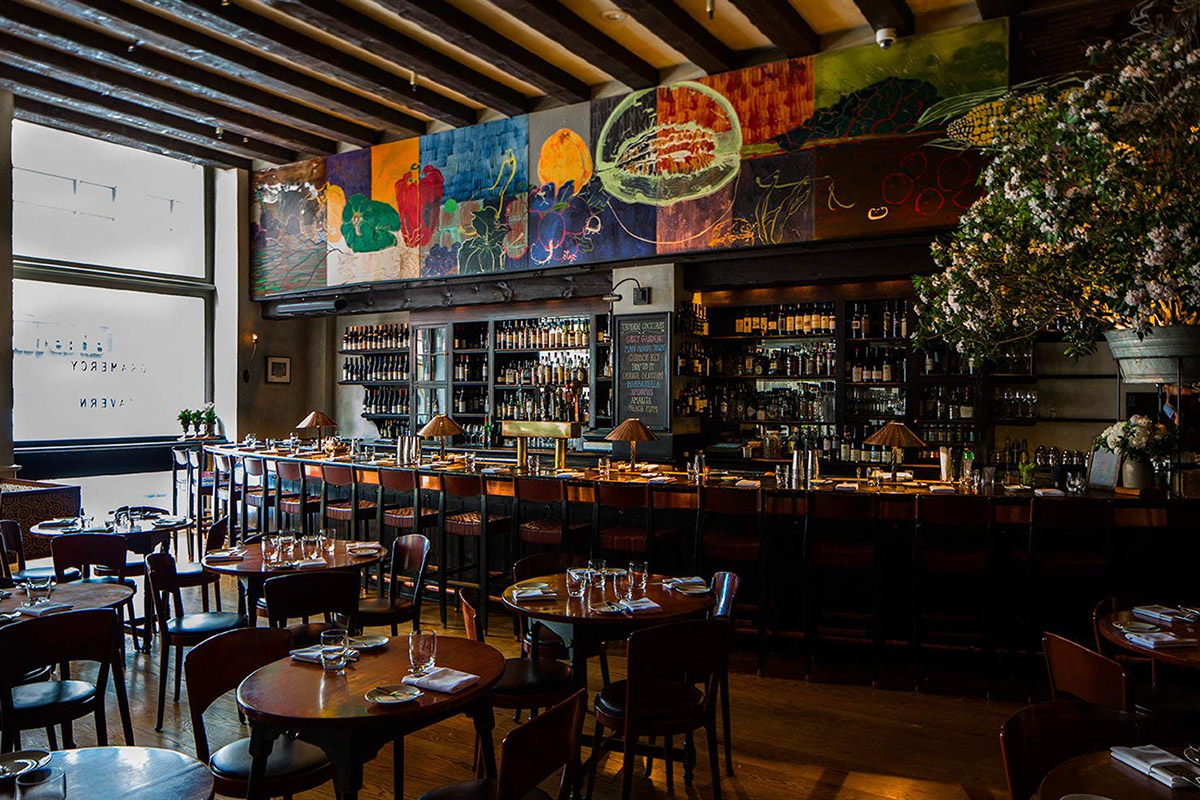 I arrived a little before the rest of the group and was given the option of going straight to the table or grabbing a drink at the bar. I opted for the latter and ordered a cocktail. It wasn't long before we were all there, drinks in hand, deep in conversation. Without making us feel rushed, we were told that our table was ready when we were. We followed the host to the dining room. A small but important detail – we didn't have to stop and pay a separate bar tab before we could be seated. It's a practice I wish every restaurant would adopt.
Once at the table, we were given the opportunity to refresh our drinks, and informed of the specials, while we surveyed the menus. This was another high point. Our server didn't just recite the specials; he spoke about them as if he had created them. He spoke with the confidence of knowledge and an attitude of helpfulness. It was storytelling in the best oral tradition. Sometimes the presentations of specials border on pretentious, as though the server is trying to impress the guests with his knowledge or the chef's creativity. Not here. It felt like he was helping each of us get the right dish based on our individual tastes.
Once we had ordered, I soaked in the overall atmosphere in the dining room. It was lively, but not loud. Active and relaxed at the same time. The room is big, open and airy, with wood accents, high-beamed ceilings, and hand-made ironwork that keeps it from feeling too precious. The curtains that separate the sections of the room also reduce the noise levels. You can have a conversation without having to strain your voice. Watching all the beautiful dishes pass me by, I was looking forward to the food.
Each course arrived at the perfect time. We never felt rushed, nor did we ever feel like we were waiting. It was very fluid. And that was the theme for the meal, one great dish after another perfectly timed to our cadence. The entire staff worked together like magic. They anticipated our every need, seemingly without verbal communications.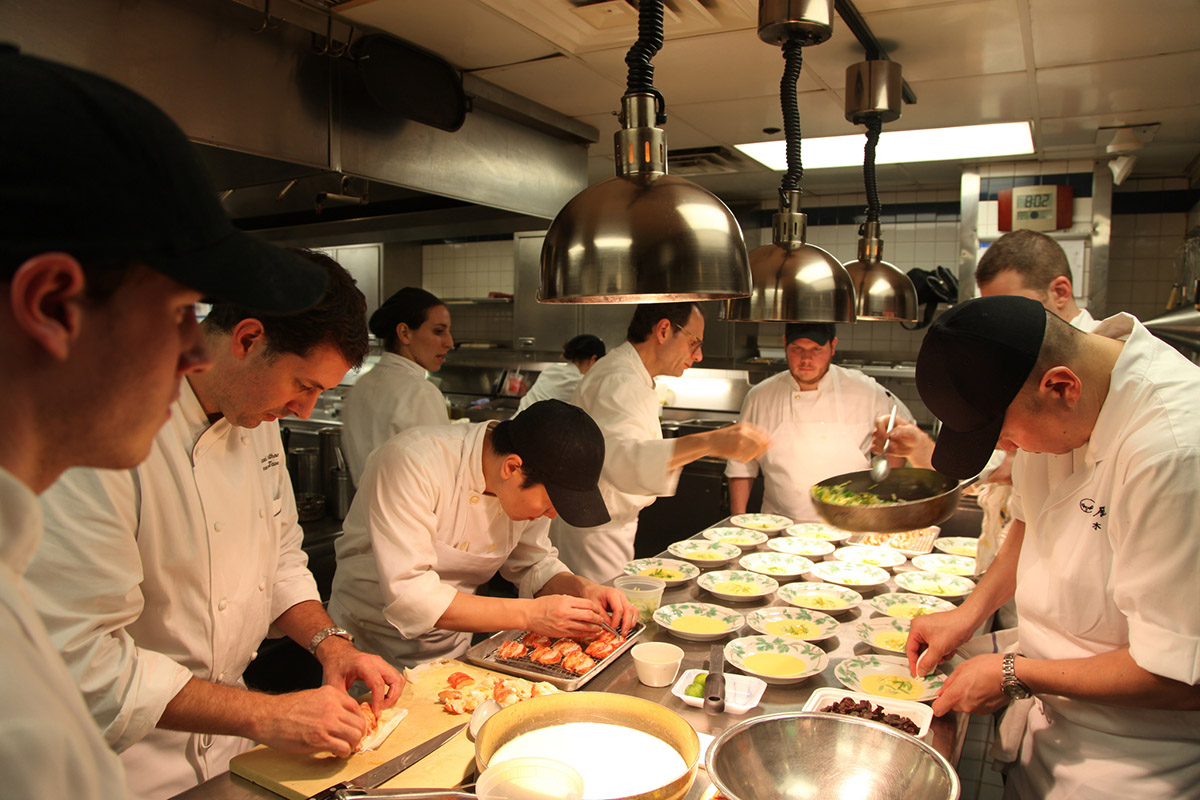 In talking to executive chef and partner Michael Anthony, this is intentional. "We practice what we call 'enlightened hospitality,'" he said. "It may seem counter-intuitive, but our first tenet is to take care of each other, then we respond and take care of our guests. For us it's all about consistency and excellence. There's magic in the monotony."
While the menu isn't what I'd call extensive, everything on it was purposeful. The food was fresh, well-seasoned, and perfectly cooked, with one course leading to the next in a narrative that flowed right into dessert. We were a large enough group that we ordered just about every appetizer and entrée. Every dish looked and tasted terrific. We each ordered dessert and dessert wine, and this was another moment where our server's knowledge created a lasting impression.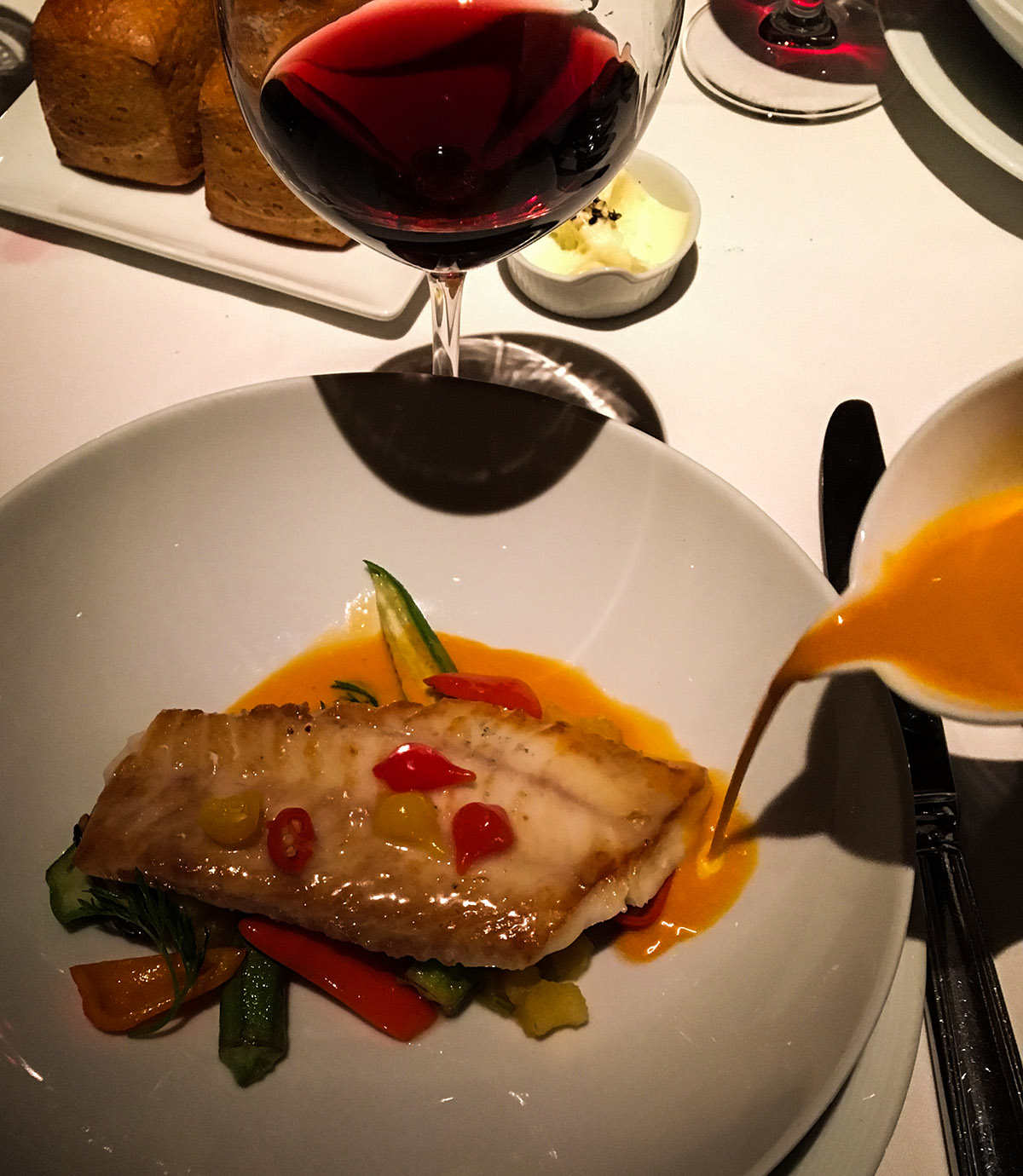 He took the opportunity to suggest wines that would pair better with our chosen treats. I know what I like in dessert wines, but having someone who knows both flavors, and how well they complement each other, is always wonderful. He knew how to suggest a better option without being condescending. There's an art form in sales and service, and one from which every business can benefit.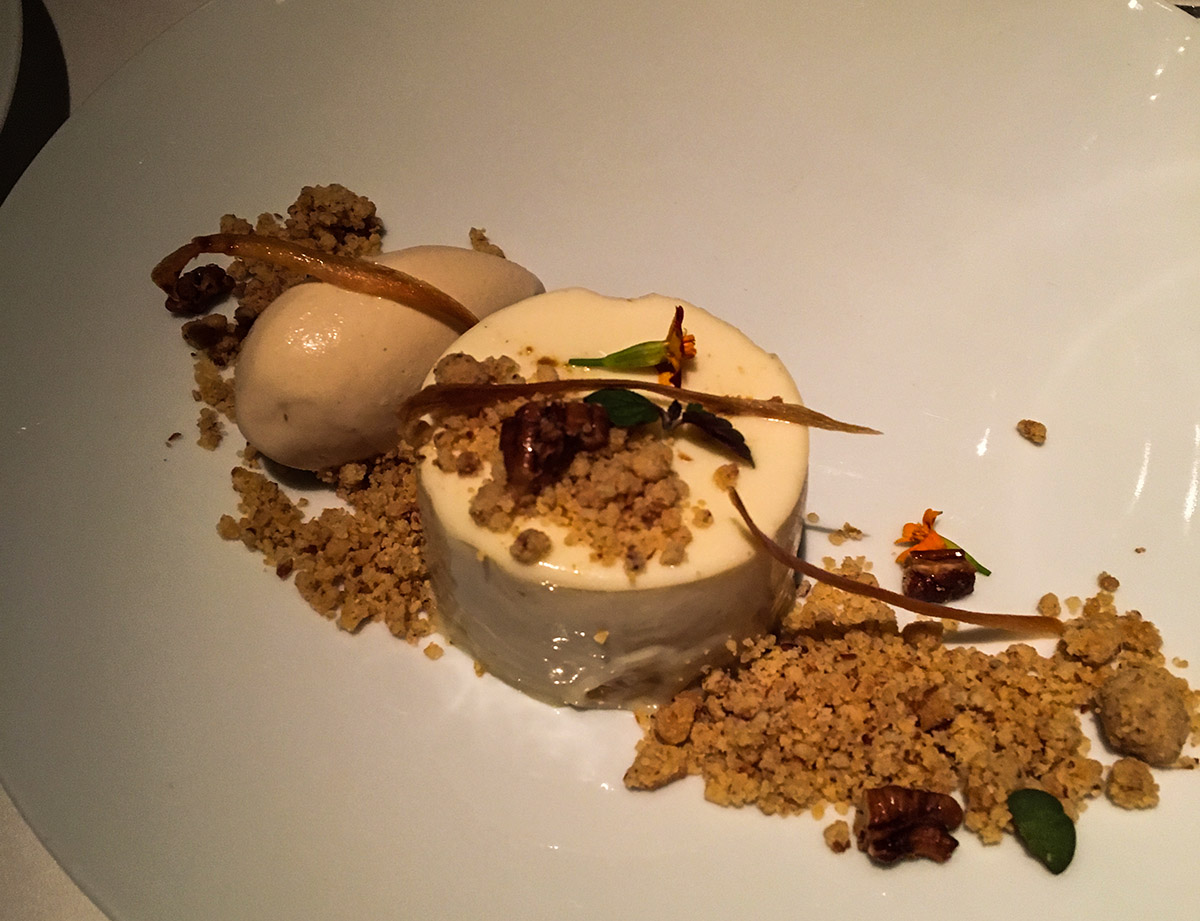 After the meal, we were treated to three surprises. First, we were each handed a personalized menu of our individual meals by the manager as a reminder of our visit. Second, the restaurant has a "no tipping" policy so there was no math at the end of the meal. And finally, we were given a breakfast bar to enjoy the next morning, a nice touch that ensured the experience lasted long after we left the tavern.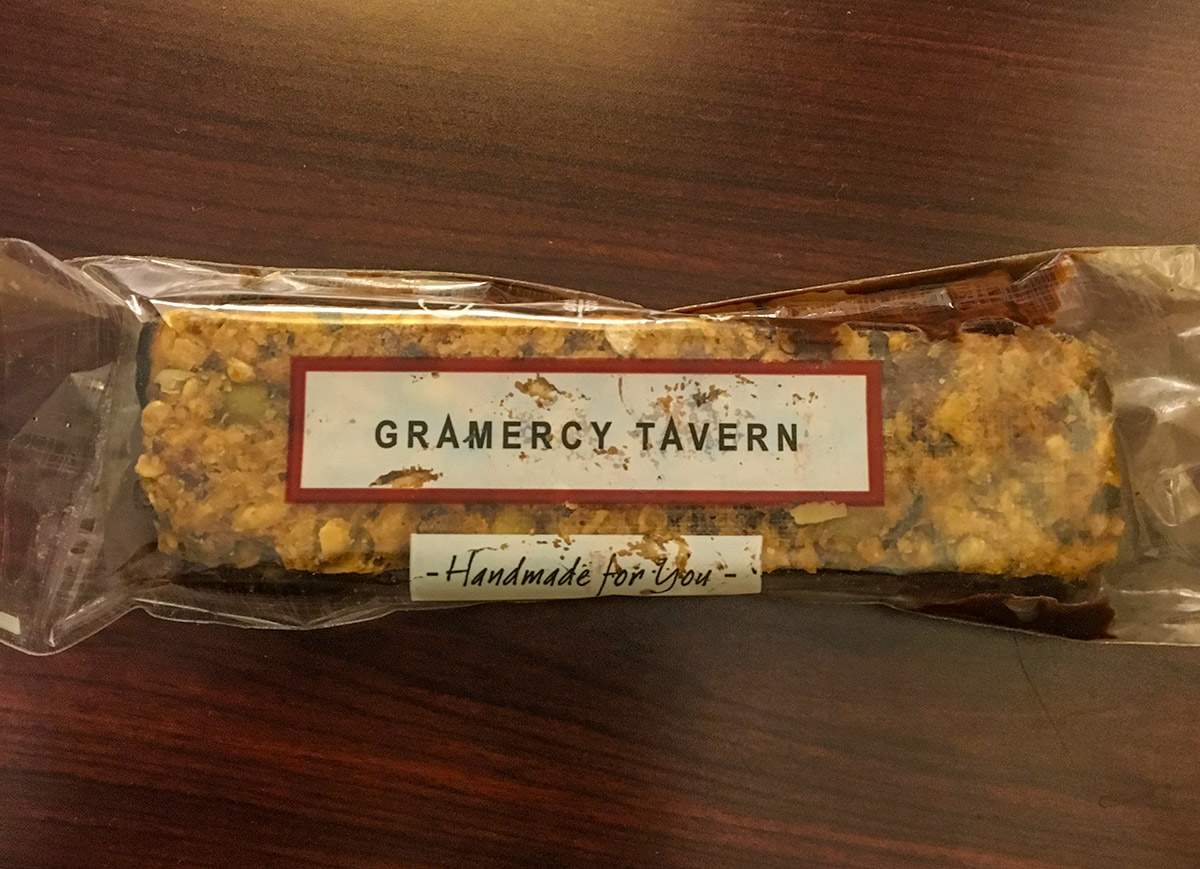 As for the no-tipping policy, I was interested in how this worked, because typically we think of tips as an incentive for great service. Michael Anthony explained it this way: "We only work well when we work as a team. And tipping actually puts a lot of strain on teamwork. It creates resentment between the front and back of the house. Servers fight for 'good' shifts. And, sometimes people put their personal needs before those of the business to get a better tip. So we charge a fair price for our food with enough profit to share it equitably each week with everyone on the team. It's more professional and creates a much more collaborative work environment."
So were my expectations met? They were exceeded. This is tough to do when the restaurant is already an institution. My team and I were inspired by this iconic brand that continues to evolve and deliver.