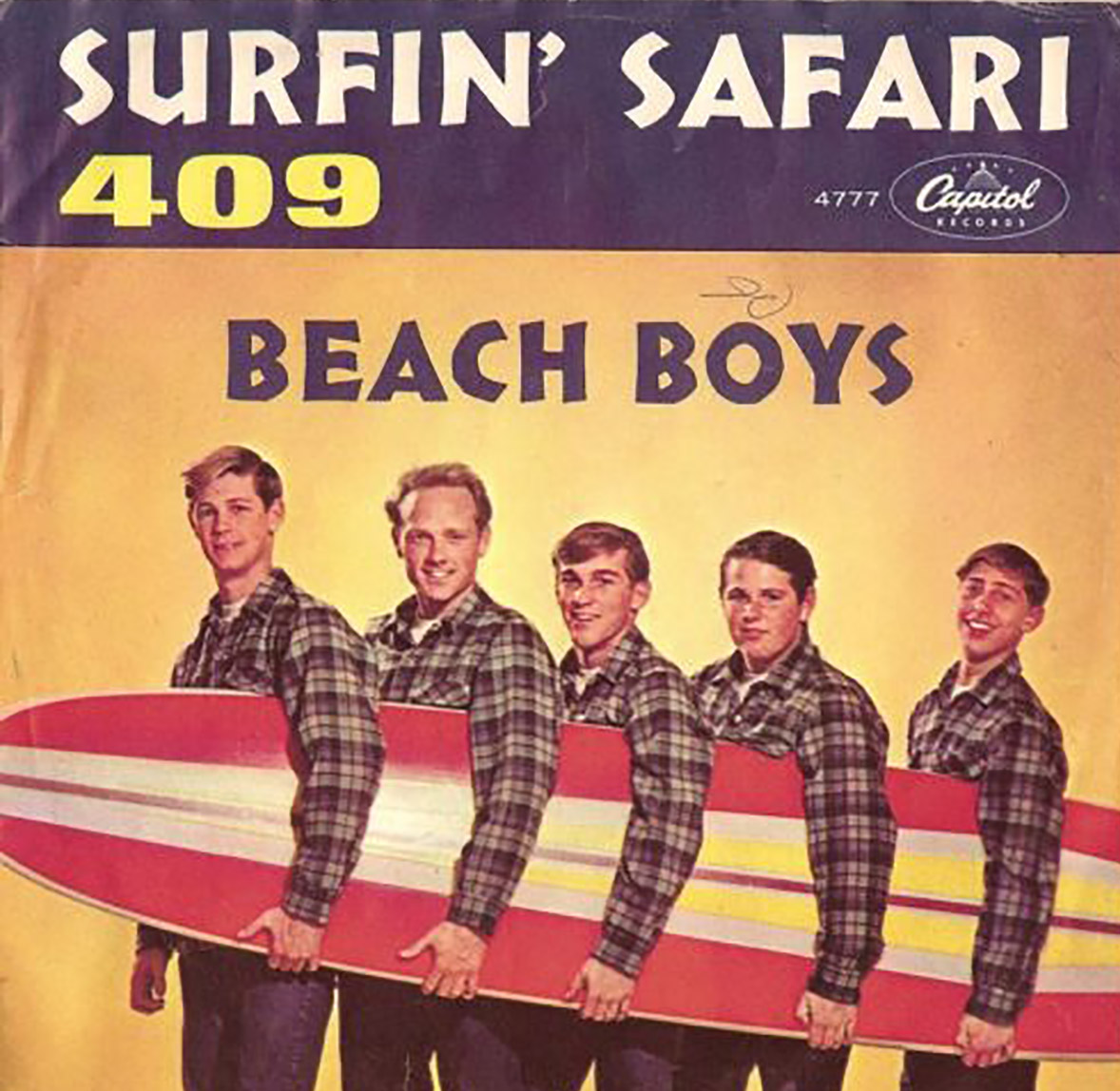 A lot has been written about the Beach Boys and some of their more iconic songs. For us car guys, however, it all starts and ends with 409. It was the B-side of their first 45 – Surfin' Safari was the A-side – and the record got them noticed by the A&R team at Capitol Records. These songs helped to launch the "California Sound" and put the Beach Boys on the path to stardom. The Beach Boys career and catalogue have been well documented and they went on to write many more cars songs: Our Car Club, Little Deuce Coupe, Shut Down, Little Honda and songs that featured cars like Fun, Fun, Fun and I Get Around just to name a few.
So what is this 409 that the boys sing of? Only one of the most desireable big block engines Chevrolet ever produced. In the context of this song, the 409 cubic inch, 409 Horsepower V8 was mounted in a 1962 Chevy Impala SS, one of the fastest stock cars of its era. It could go 0-60 in 6.3 seconds and did the quarter mile in 14.9 seconds with a 98 mph trap speed. The car pictured here is a pristine example that was sold at Barrett-Jackson auction a few years ago for nearly $120,000. Not bad for a car that could be bought new for just a little under $4,000 in its day.
Equipped with an aluminum intake manifold and two, Carter AFB four-barrel carburetors, it required a forged steel crankshaft to handle the engine's prodigious horsepower and torque. The Positraction rear end referred to in the song was an advancement developed by GM in the late '50s to improve grip. It used a clutch to transfer power from one wheel to another if it should spin or slip. This made for faster times on the dragstrip or from the stoplights on the streets and boulevards of LA.