The Band
In 1994, Andre 3000 and Big Boi released Southernplayalisticadillacmuzik, their first album together as Outkast. The two teenagers from Atlanta made huge waves in the southern rap community and critics anxiously awaited their next offering. Their debut album was a coming of age story, themed heavily on life as young black men in the south, a very personal topic to the musicians who were both eighteen at the time of the release.
Two years later, with a whole lot more money and control over production, they wanted to reshape their image with their next album, ATliens. The group took inspiration from George Clinton's space themed compositions and drew musical themes from dub, psychedelic rock, and reggae. The end result is both laid back, compelling, and effortlessly cool.
Though they evolved significantly as performers and musicians in the two years between Southernplayalisticadillacmuzik and ATliens, they chose to open their new album with a song that reminds us they're just friends, growing up and coming of age in a great car. Two Dope Boys (In a Cadillac) reminds us that though Big Boi and Andre 3000 had left their hard partying personas behind them and introduced all new sounds and themes into their music, at the heart of it they're still just two dope boys. In a Cadillac.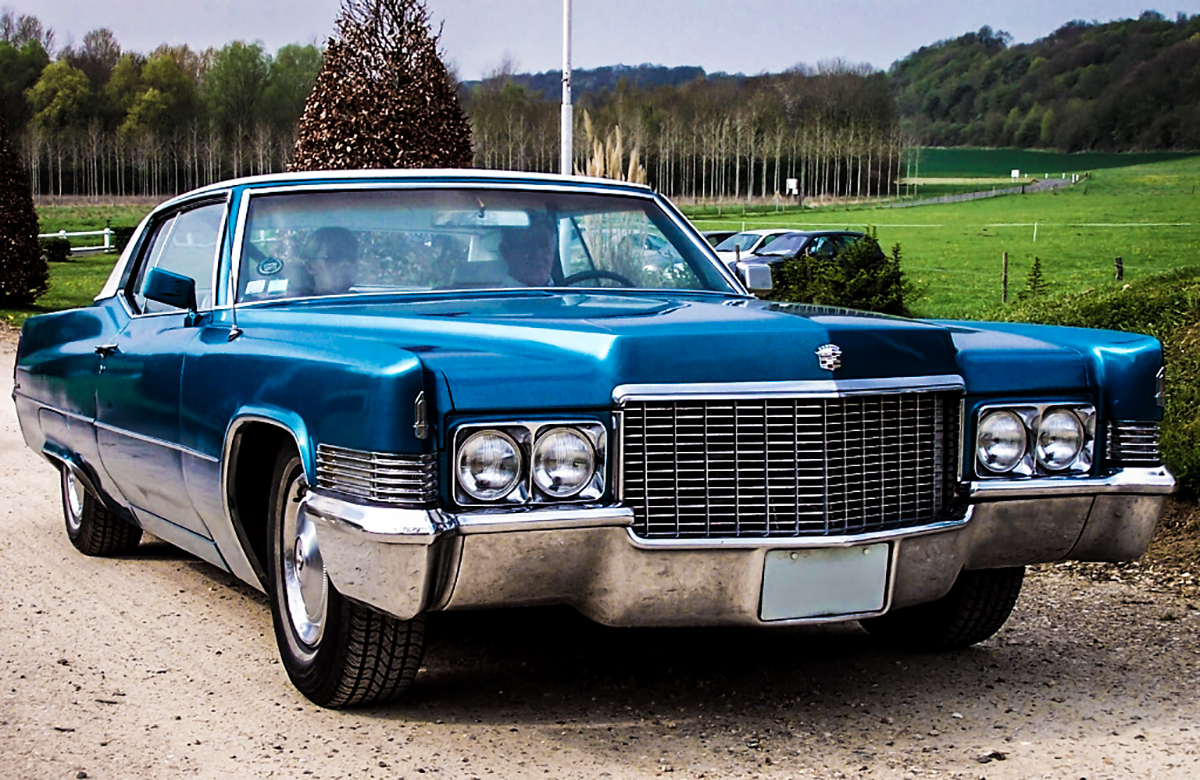 The Car
While there were certainly many Cadillac's in the duo's history, we're going to go with a 1970 Coupe DeVille for this one because at the time of the release of the album, Blockbuster (remember them) gave away a 1970 Cadillac as a promotion. And when it comes to 1970 Cadillacs, it doesn't get more iconic than the Coupe DeVille. 225 inches long with a 375 horsepower 472 cubic-inch V8 under the hood, it was luxury, power, and outrageous ostentation all rolled into one. From the rear-wheel fender skirts to the v-shaped grille, every angle of this car is recognizable and classic. Cadillac has moved on from making land yachts, making great luxury performance cars like the ATS-V, but their image, and their place in pop culture will be forever bound to cars like the 1970 Coupe DeVille.