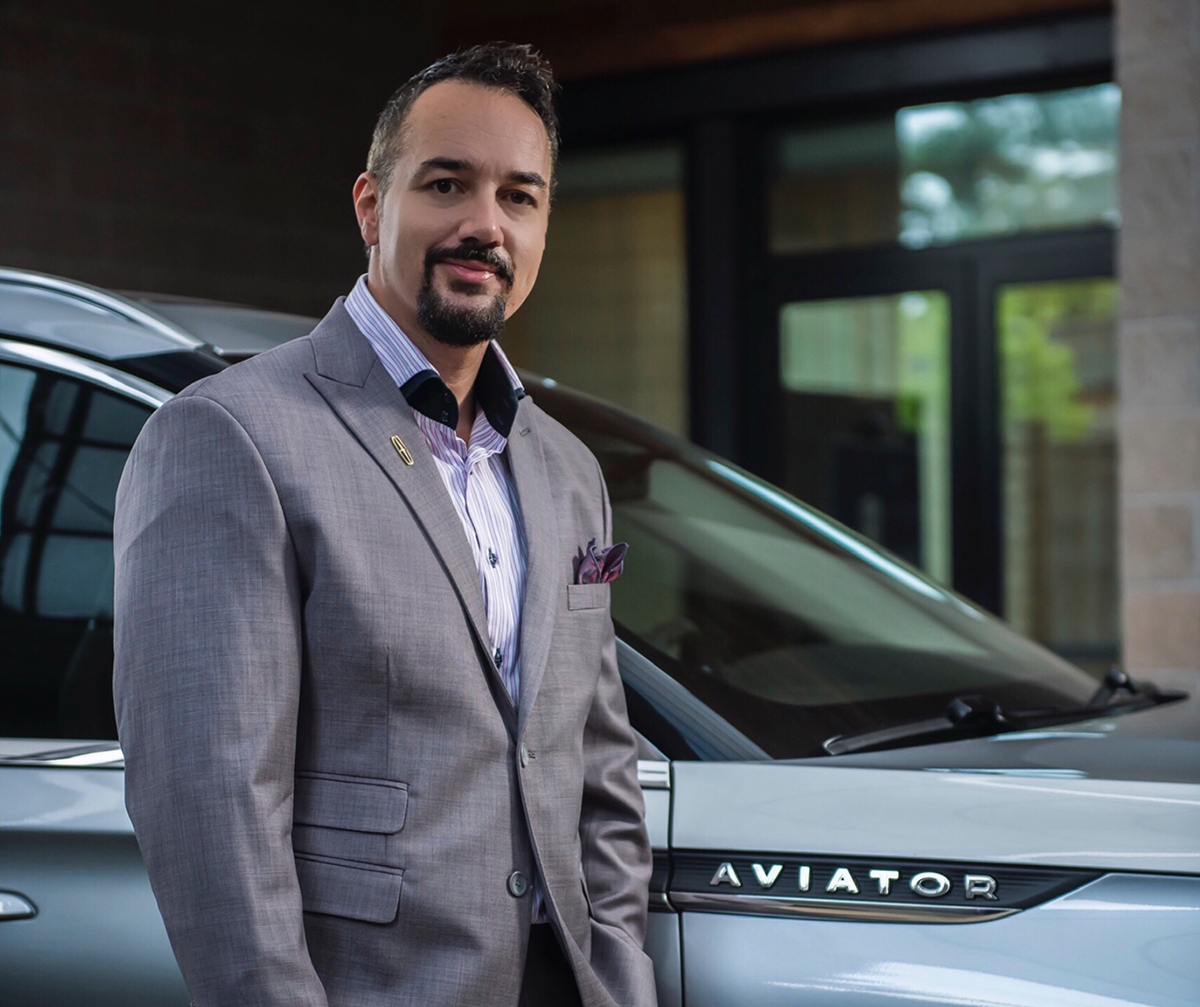 Kemal Curic is the new Design Director of the Lincoln Motor Company but has been a part of the team since 2014 working on all the brand's vehicles including Continental, Aviator, Navigator and the new Lincoln Corsair.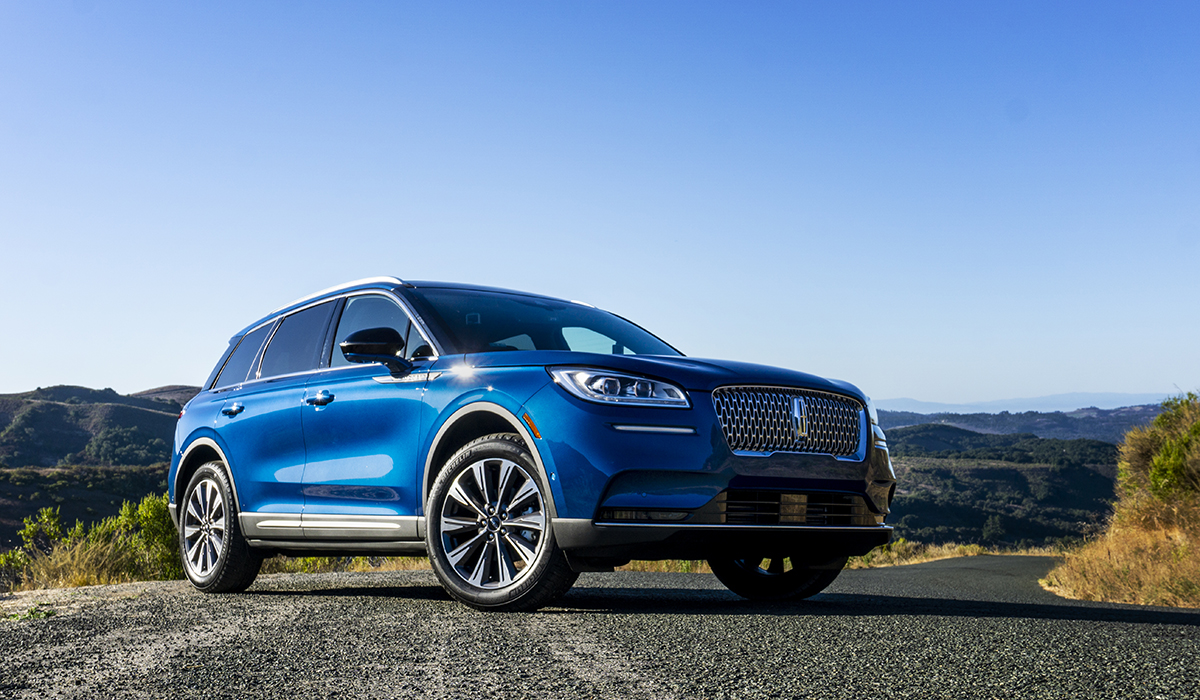 Curic, a native of Sarajevo, grew up in Germany and Croatia. He's been fascinated by vehicle design since he was a young child, captivated by the American muscle cars he would occasionally see on the streets and often drawing cars in his school notebooks. "I had no idea I could make my passion my job," he said. "It's truly a dream come true."
Curic began his career at Ford of Europe in 2003 after earning a bachelor's degree in industrial design and a master's in transportation design in Germany. He went to work designing cars like the European-market Fiesta, Mondeo and Kuga, then transitioned to Ford's Dearborn design team in 2010 to work on the 2015 Mustang. We were lucky enough to grab a few minutes with Kemal to talk about his career, his passions, and how his background influences his work today.
What was it that drew you to cars and design at such a young age?
I grew up close to the airport and the racetrack in Sarajevo. Looking at the cars and the airplanes all my life as a child, I was super inspired by that. From an early age, I was always sketching cars and airplanes. I always thought it was cool to sketch but my teachers didn't think that. At one point my mom got concerned I was sketching cars and airplanes and not actually following the math. But it turned out to be my greatest gift I would say, sketching cars. Making that later on my profession, and actually get paid for it.
Do you remember the car you learned to drive in?
Yes, it was actually a Ford Escort believe it or not. And then a Ford Capri, early 70's cars that my mom had. We kind of really early on got into Ford. They were big in Europe when I grew up.
How did the assignment to work on the 2015 Ford Mustang come about?
That's obviously one of the greatest privileges that any designer could be part of. I thought it was just wonderful teamwork. Back in 2009, 2010 being in Europe at the time, I was working on the Fusion and Fiestas. The American superhero is the Ford Mustang. So, when this competition opened up to be able to participate, I would say the entire design community was sketching the Mustang for several weeks. It was a really great competition but a friendly type of competition, you know. We have this global input around the world and really understanding what the Mustang is all about. That for me was the biggest challenge and inspiration. Really going back to the roots of the Mustang and understanding what the Mustang is all about. I would say I had the right sketch at the right time.
When your design was selected, what was the first thing that went through your mind, what were you feeling?
I thought you better not screw it up. There are going to be a lot of eyes looking at me and you certainly don't want to be the guy who is going to mess up the Mustang.
As a designer, what cars of the past really speak to you outside of Ford products?
There are so many great cars. The Lincoln Continental, the elegance of it, and they had these amazing proportions that nobody else in the world had. Europe was going to something much smaller, it was more pedestrian. The American cars of the 1960's had this beautiful air, these amazing features that really inspired me.
At age 41 you're younger than the typical Lincoln owner. How does that affect what you do and how you do it?
I see it as a positive. I think no matter how old you are, the Lincoln is meant to attract every buyer from every generation. We all want to be young at heart and that's what we want from our vehicles, too.

How is designing for Lincoln different from designing for Ford?
I've been with Lincoln since late 2013 with the Lincoln Continental. The name plate, Continental, was just super inspiring. So much heritage, almost equally with the Mustang. Once we had that name back in the designing this vehicle, going forward you really want to dial in to the human touch. You can see that with the vision we created called Flight, that's really much different than Ford. The feeling we want to evoke. The entire mindset from engineering to marketing to designing is very different from Ford, we think it's totally unique, two different brands and that's how it comes across as well.
Where do you see the luxury market heading and how does that affect Lincoln's design process?
I think there are a few trends we are observing. One of them is this kind of personal space, we really want to focus on this human aspect. Kind of rejuvenating you and giving you time back in your vehicle. If you think about our busy lives, the average American spend about 2-3 weeks in their vehicle. You really want to enjoy your drive, this for us, and the Lincoln brand, is becoming more and more the luxury aspect and giving you your time back.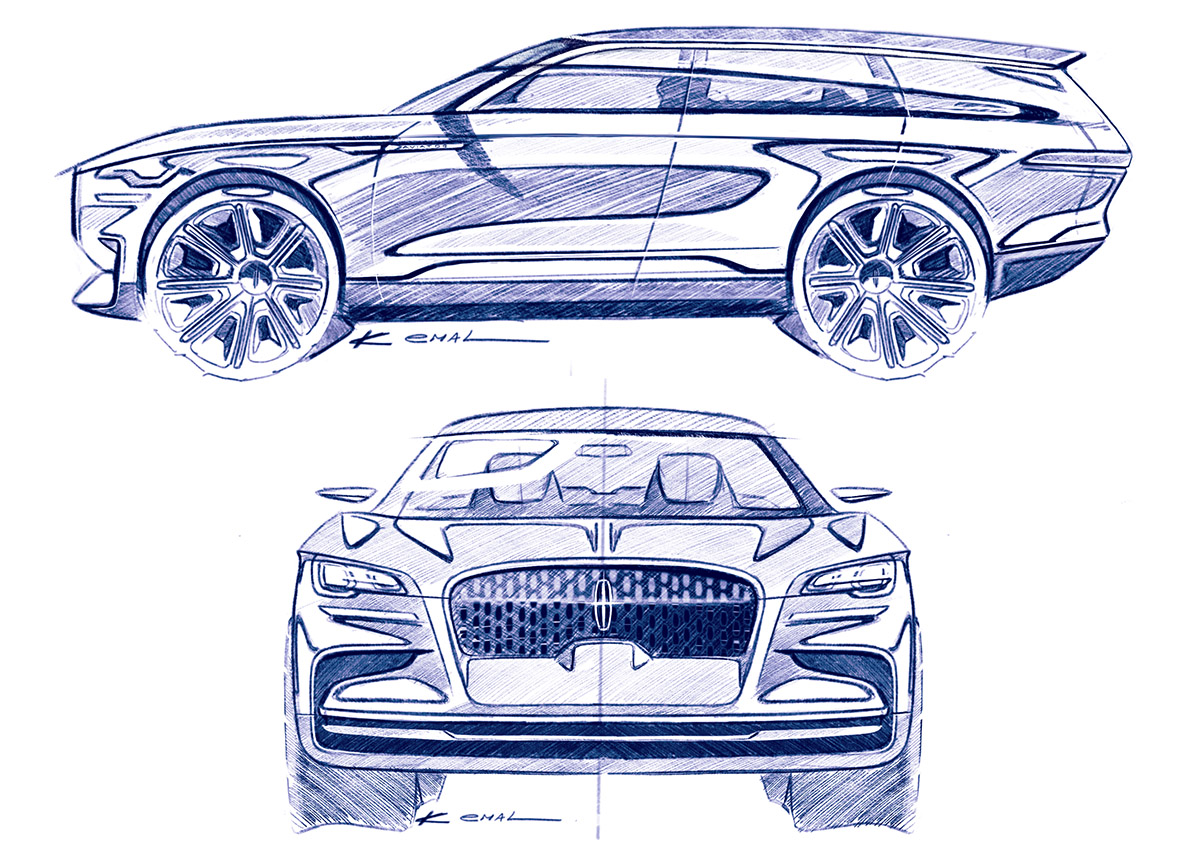 Any unexpected challenges in designing the Corsair?
I wouldn't say any unexpected challenges. It was just a pleasure to work on, we could really dial in to the expressive side of it and you can really see that in the vehicle. Challenging the engineering team to go above and beyond to create something very dramatic. In the end, when you see the final product, there's a lot of excitement behind it.
I know you can't talk about future products, but what are the most important trends you see in the future of automobiles?
Putting the human first I would say. That's going to be one of the trends because the technology is getting so complex that you don't want the driver to be overwhelmed. You want him really wanting to go back to that sanctuary and the human feel. We still want to have this enjoyment and pleasure of driving going forward. There's going to be so much technology coming up that we want to make sure you have this wonderful experience.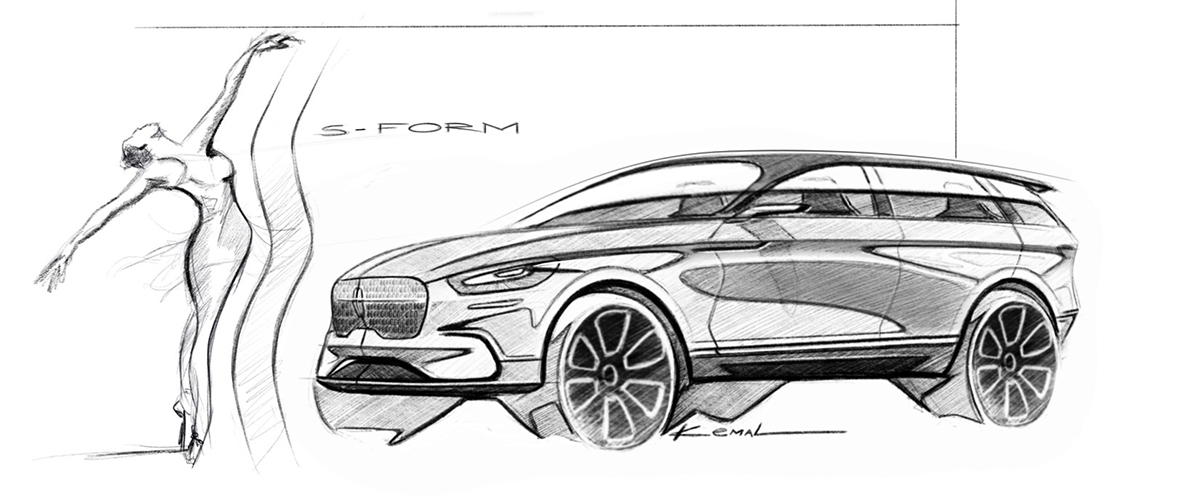 I understand that you just bought a vintage Mustang, tell me about it and why you bought this model?
Yes, I bought a '67. That is one of the cars I always wanted to have, I've always aspired to. I found one with exactly the color I liked. It was just an inspirational car for me, so unique at that time. I just absolutely love it and enjoy every minute of it.
I know you're a busy man but when you get free time what holds your interest?
I actually like to do some things with my team members. It's really important to me to have this team bonding outside of work as well. We just came off a Cars & Coffee event 2 weeks ago, it was basically the entire team participating for a good cause. We organized the event, Cars & Coffee, we brought in some of the most amazing cars and concept cars. These kinds of things really motivate the team because we like to help the community outside of work and really like the cars.
What is your most memorable road trip?
Believe it or not, I drove across America with my family. When we lived in Michigan, I drove all the way to Florida, then we drove all the way from Michigan to Los Angeles, and we also drove from California to Vancouver, Canada. We got to experience the entire country in a car which is really amazing. I thought it was wonderful, you know, with my wife and children, we really enjoyed this type of trip, going through different states it's just a beautiful memory for my children and myself.
Any final thoughts?
It's a great time at Lincoln. Adding to this great momentum with the Navigator, Continental, Nautilus and Corsair and the new Aviator now. It's just really wonderful to see Lincoln in the spot we are right now. Having this world-class design team really helps as well as we look into the future.
Thanks so much for your time, Kemal, we'll see you somewhere down the road!