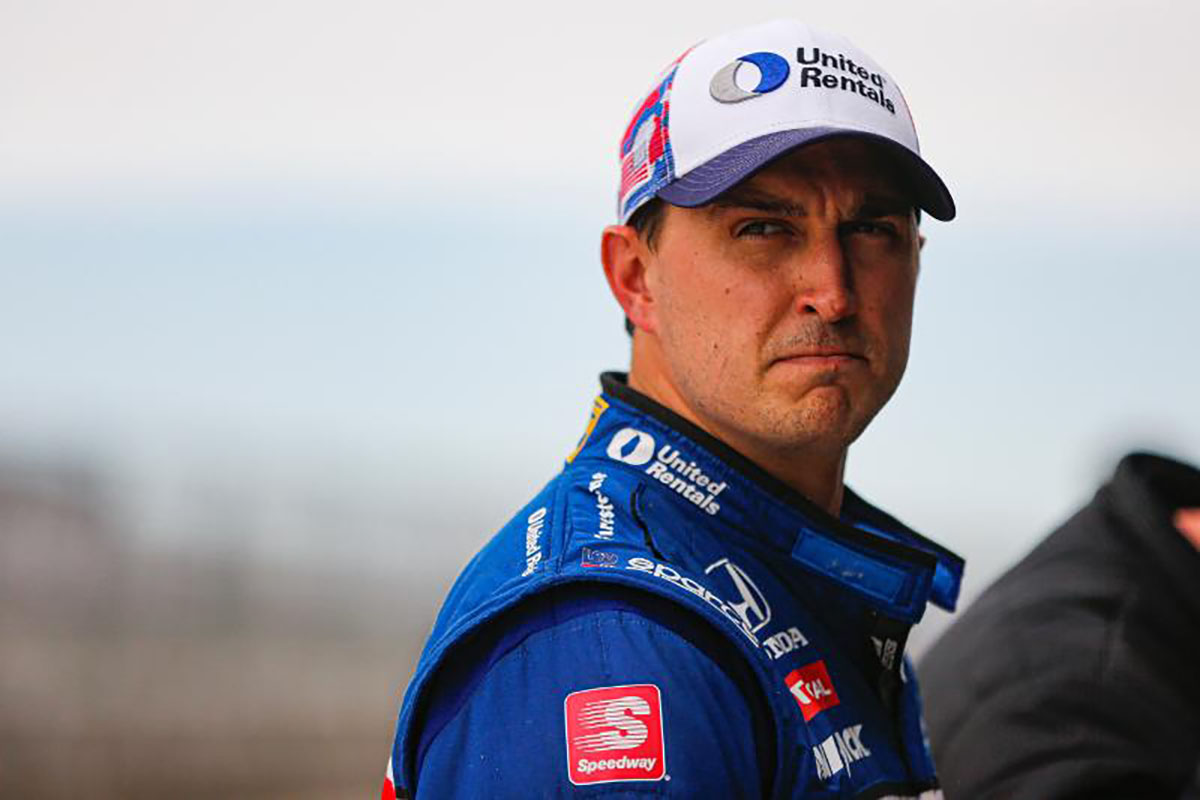 Growing up as the son of a famous race car driver has its own unique set of expectations, but race car driver and performance enthusiast Graham Rahal never let that get to him. For Rahal, cars were a passion from an early age, and he's managed to turn that passion into a multi-faceted career. We had a chance to get him to slow down long enough to give us a glimpse into his past and a look at what his future holds.
Do you remember how old you were when you really started to be aware of cars and racing?
Oh yeah, as a little kid, I was always obsessed with cars. I can't give you an exact age, but I can tell you that from the time I was cognizant of life in general, cars were always my thing. There was nothing else that really interested me in life. As a kid, I remember dad always had one or two cool cars. I still remember back in 1995 when Ferrari first came out with the F355, it was bright yellow. To me, I grew up idolizing that yellow 355. That was like my dream. I remember growing up my dad had a 1964 MINI Cooper. I used to sit in the garage as a 6-year-old and jam through the gears even though I wasn't doing anything. To me, that was just the coolest thing ever. Now, I have a '64 myself. Whether it's a Ferrari or a $2,000 MINI Cooper doesn't really matter, the experience, the joy, the passion that cars always brought me in my life was huge.
Do remember what car you learned to drive in?
1971 VW Beetle convertible, manual. It was a piece of junk and it still is. And my dad still owns it. Believe it or not, my dad still owns that damn car. Of all the things he could own, he still owns that.
What was the very first car you owned?
The first car I owned was a Corvette C-6 Z06. It was a big purchase at the time. It was my first year racing professionally and I was living at home, making a little bit of money, not a lot but enough to pay for it. I went through the ringer and wanted to buy an American sports car. I wanted something that had enough space so I could pack my bags and drive to the Champ car races back in the day. I had an atomic orange C-6 Z06 and I drove the hell out of that car, I loved that car.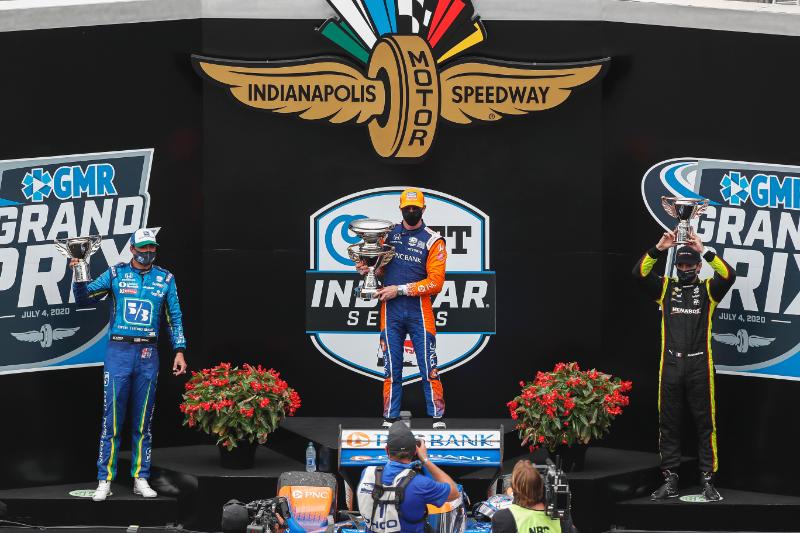 Growing up having a famous racing father, did you feel pressure to become a race car driver yourself or do you think it was just a natural thing?
No, I definitely did not feel that way. My dad actually was very against me racing. My dad is the type of guy that felt I had to go out there and make it on my own, that his kids shouldn't have to live under the pressure or in the shadow of what he did. He was not a fan of me going racing. But what was clear from a young age was my love of cars. We, my brother and I, just sort of hounded him until he finally gave in. Here we are.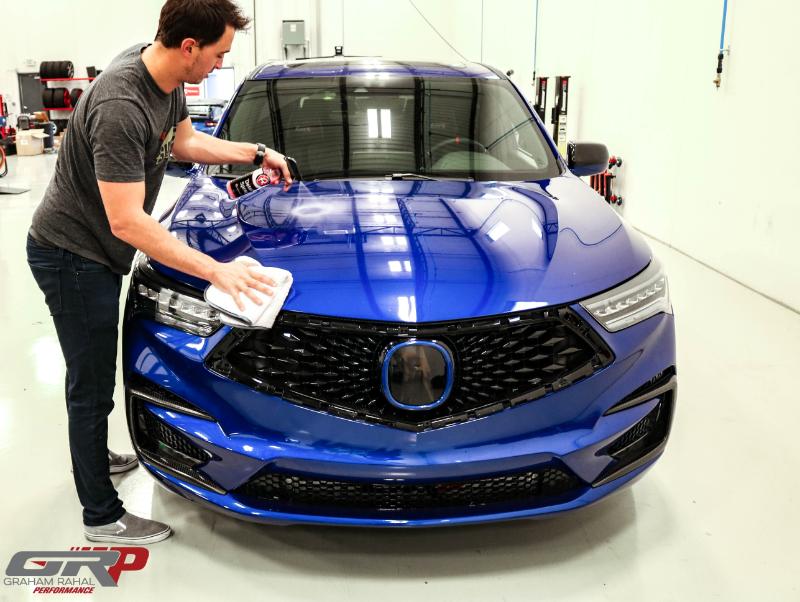 Besides being a successful race car driver, you're also a successful entrepreneur. Tell me a little bit about how that came about.
Again, I'm a car guy to the core and what it was all about for me was we've all got to find something. Racing is going to come to a close for all of us someday. As an athlete, it's critical that you take that seriously and know it's going to come to an end, and you need to prepare for that time. And you need to prepare for that well in advance. I wanted to start a business I was passionate about. I started working on cars, tuning cars when I was a kid with my brother. So, I felt naturally that the performance facility was a great area for us to go into and on top of that, to begin to sell cars. I was always selling cars on the side. My entire racing career I've always sold cars but that was personally or for our dealership group. But, not within my own company. So, I decided it was time to do that and then the Ducati thing came from there. It's grown more than I really anticipated but it's been great.
I understand you are also a motorcycle enthusiast and collector and just acquired a Ducati dealership. Tell me a little bit about how that passion for two wheels started and why "branching" out into motorcycles makes sense for you.
Really it came down to the fact that I'm a motorcycle geek, a Ducati geek. I've always had this crazy passion and love for Ducati. Ducati knew that and when the time came, they called me. The franchisee in Indiana was turning in their franchise. The gentlemen who owned it had always done an amazing job but he was getting older and he didn't want to work that hard anymore, so he turned it in. Ducati called and asked me if this were something I would want to take on. The answer was easy; of course! So off we went. It's been a lot of work so far and we should actually get into business shortly. So far, it's been all planning, getting the bikes ordered, getting the facility built up. It will be joint with GRP, and Ducati Indianapolis will all be in one facility.
Any chance you might become a motorcycle race team owner at some point?
There is a chance. I'm not going to close that door. I spoke to Wayne Rainey (MotoAmerica President) a long time ago about that. Being a Ducati dealer now and having the racing ties, I'm not going to lie, my eyes are open to potentially running a team. I think it would be great for our store. I think it would be great for some of our partners in Indycar to be able to branch across at various levels. But, you know, I can't get too far ahead of myself. Who knows what will happen but I definitely will tell you it's of interest to me.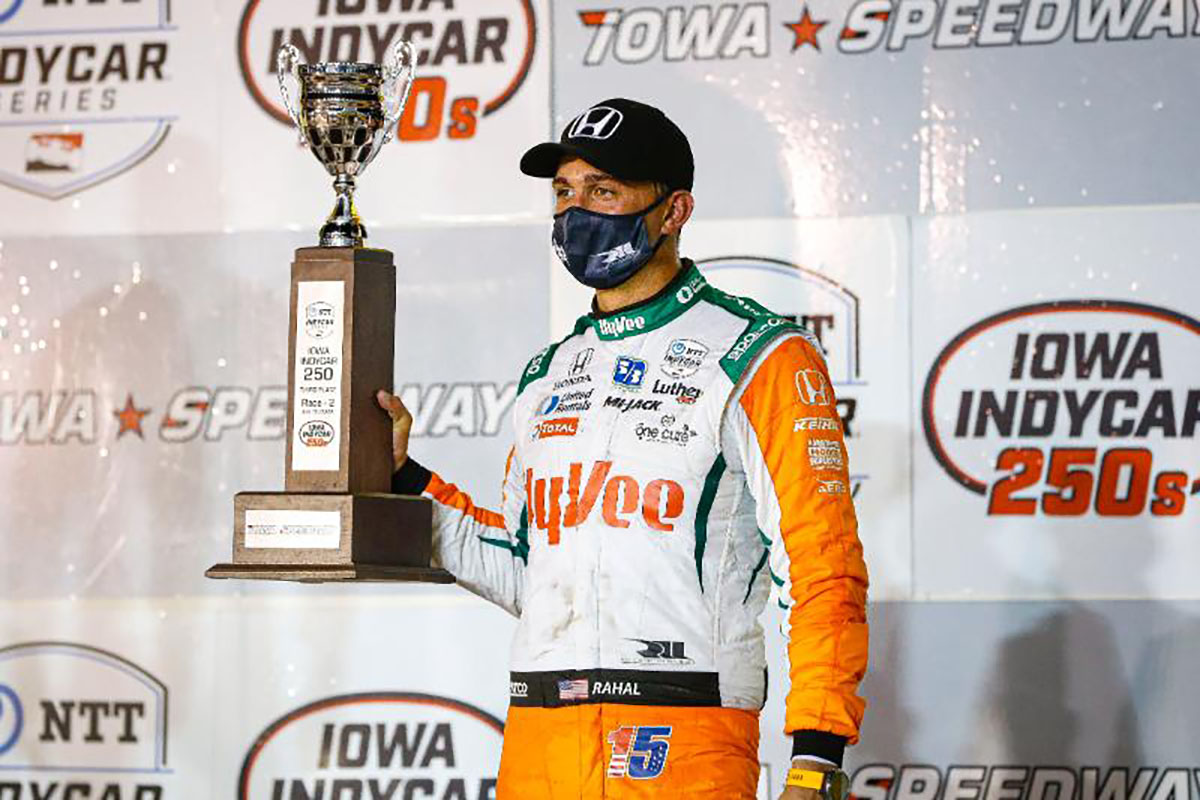 Your wife is a very successful drag racer, is it a foregone conclusion your children will be racers?
I'm a lot like my dad and will tell you I hope not. But, obviously, there's a part of me that hopes maybe. You know, racing is a cutthroat world. I can't say it's always that enjoyable. The driving aspect is great, the working with my team aspect is great, my sponsors are great, but the world we live in today is a very different world. The world of social media is not a great world. Do you want your kids to be exposed to all that?
I certainly would love to see our kids be successful. At the same time, I've always said, if they do a good job in school and they're passionate about something and want to chase a dream, then I feel it's my job as a parent to give them the right tools to be successful. They have to hold up their end of the bargain, which I did as a kid. As long as our kids can hold up to that standard of success then I feel it's my job to help them be successful and live out their dreams.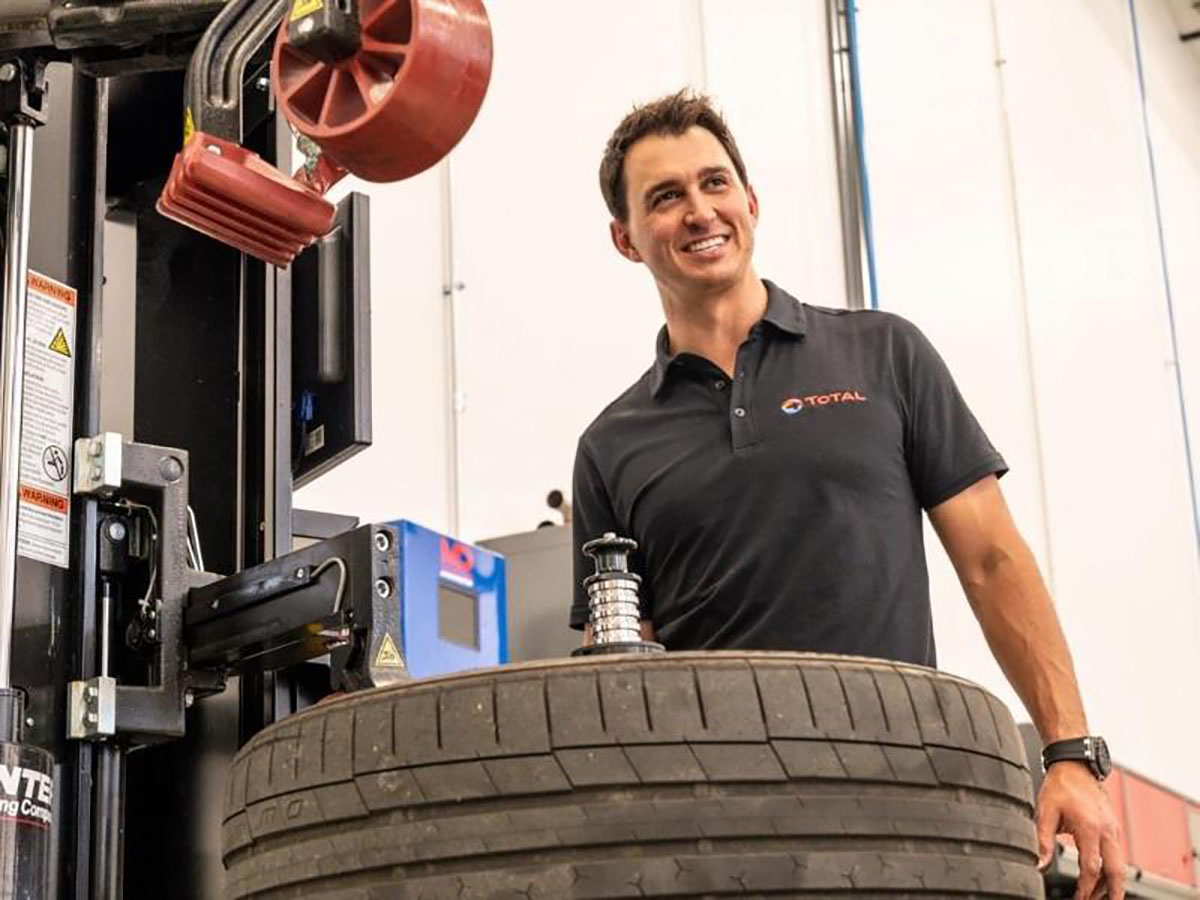 When you're not at the track or working on the business what do you like to do away from the sport and the business?
Sadly, I really don't get away. I wish sometimes that I did, but I really spend a lot of my time working with the performance facility and stuff like that. If I could completely disconnect, I'm going to tell you cars are still going to be related. Working on cars, wrenching on my old mini, I love that stuff. Definitely my favorite thing to do.
Any roads or destinations you like to drive on, places to get away?
I haven't done it in years but probably the best road I ever went down was when I spent a day driving from Monterey after the Historic Races to southern California down PCH, never touched a freeway until I got just past Santa Barbara. That's a hell of a road, a hell of an experience. It's not something I get to do every day.
There are a lot great roads in southern California. There are a lot of great roads in the Midwest too. I grew up in the Midwest and for me to get out there and go on to some of those country roads, I know in Ohio and we have some great twisties that were always a nice test track for whatever we had in the garage at the time. I definitely enjoyed that. There's nothing more relaxing than going cross-country, forget about a freeway, through these little towns with the windows down on a nice summer's day, the music blaring. There's nothing ever that will put your mind at ease like that.
Thank you, Graham, for allowing us a glimpse into your world and your passion. We are excited to see what's next and, who knows, maybe we'll see you in the MotoAmerica paddock someday.