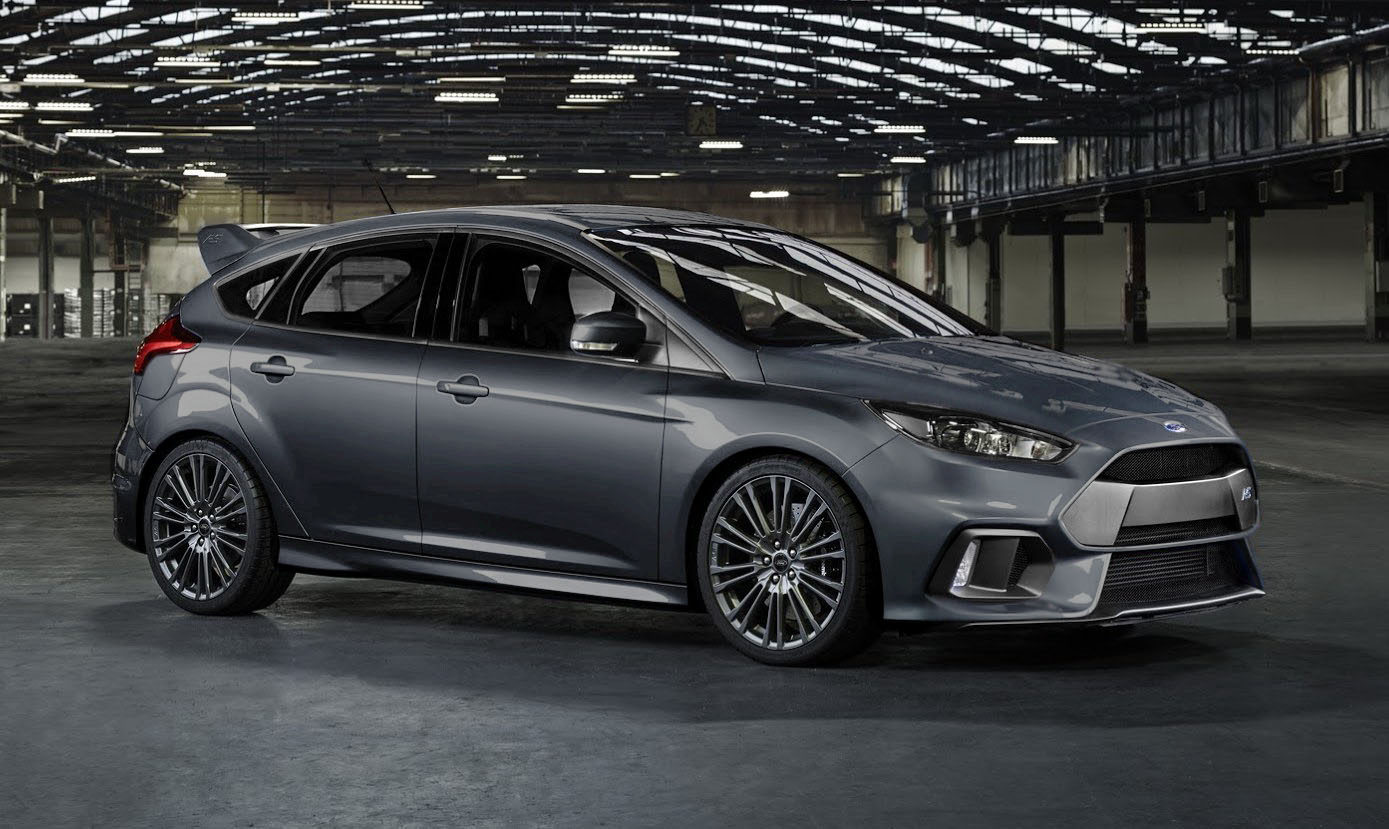 My less than satisfying quest to become a Ford owner.
Occasionally, a new car comes to market that is destined for glory before a single body panel is ever stamped. A car that everybody wants to have and the media can't get enough of. Even more appealing, imagine if this truly special car was also being sold at a reasonable price – a car that not only everyone wants, but almost everyone can afford. Well, that car is arriving soon … introducing the all-new Ford Focus RS! Enjoyed by the Europeans for many years, 2016 marks the first year US buyers can get their hands on Ford's hottest hatchback. Entirely built in Germany, this little screamer comes with all-wheel-drive, 350hp, 1.0g's of cornering prowess and a top speed of 165mph – all for a base price of $35,730.00. This combination makes racers-at-heart enthusiasts want an RS more than Ralphie wanted his Red Ryder BB Gun.
Ford plans on importing only about 2,000 of these beauties…
Unfortunately, rumors have it that Ford plans on importing only about 2,000 of these beauties to the U.S. for 2016, so there has been a complete scurry of potential buyers to get their orders in.  With approximately 3,000 Ford dealerships and only 2,000 cars it doesn't take Stephen Hawking to realize not every dealership is getting an RS, let alone two or three of them.  In fact, Sons of Speed has learned that dealership allocation is directly based on the number of Focus ST models a dealership has sold over the past three years.  The more ST models sold, the more RS models a dealer gets – simple as that.  As you can imagine, Ford dealerships across the country getting RS allotments have been salivating for this moment because with only about three months until the first deliveries, some dealers are on a mission to take RS customers for everything they can and, unfortunately, there is nothing to stop them.
Here at Sons of Speed, we are in the same boat as our readers: we aren't the size of say Car and Driver, nor do we have an insider that can just send us whatever we want.  If we want to buy a car, we have to buy it the same way everyone else does.  So when my beloved 2012 Volvo S60 R-Design T6 AWD was recently totaled (through no fault of my own) in a car accident, I figured why not replace it with the new RS?  After all, I love track day events and that is exactly what the RS was built for!  Up until the accident, however, I had not intended on purchasing an RS this year, so I did not have an "early bird" advantage by hitting the dealers the day pre-orders became available.  Instead, I had to start a feverish hunt at local dealers to find one with any open allocations left.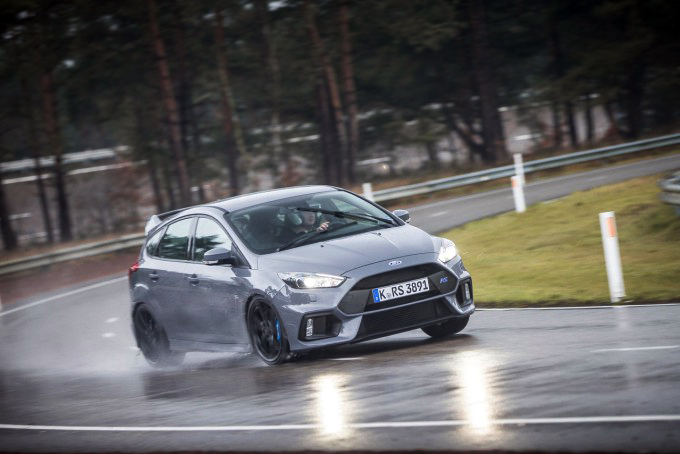 My first move was to hit Ford's "build and price" website to pick out my options.  After reviewing everything, there are really just 3 choices besides the color.  The RS2 package ($2,785) is a no-brainer as it turns the car from a striped down rental to a near luxury pocket rocket by adding black leather seats, heated mirrors, heated seats, a heated steering wheel and a voice activated touch-screen navi system with live traffic.  Next to consider was the moonroof at $895.00, but with the power glass eating up precious helmet room, the added weight and the fact that I hardly ever opened the roof up in my Volvo, I decided that I could live without it.  The final option was the toughest: do I spend $1,900.00 for the track-biased Michelin Pilot Cup 2 tires on black forged wheels?  This one had me stumped as I obviously want to get the most out of my track day events and had heard that the Cup 2s actually shave another two-tenths of a second off the 0-60 time, making the journey in just 4.5 seconds.  Ultimately, however, I chose to keep the standard tire package for two reasons: first, the standard Michelin Pilot Super Sports are already phenomenal tires (I know this first-hand as I used them on my Volvo); and second (and probably the main reason) was that this RS would be my daily driver, not just a week-end track car, so I need tires that are still safe in the rain and that will last more than the typical 8,000-mile-life of the Cup 2s.
So, with the options I wanted including the destination charge, my Focus RS rang in at $39,390.00 MSRP.  On Ford's website, I then clicked the option to be contacted by a local Ford dealer and, since I live in the western suburbs of Chicago, I was redirected to Packey Webb Ford in Downers Grove where I left my information and waited.  Surprisingly, within a few minutes I received an apologetic email saying that they had three allotments for the RS and all were taken.  Clearly, this search would not be easy.  I next did what everybody else does when you need to find something: I Googled Ford dealerships around me and started making some good old fashion phone calls.  Willowbrook Ford didn't have any allocations left, nor did Westfield Ford in Countryside.  At this point, I started to panic a little; time to start calling my Sons of Speed colleagues to help with the search.  Our Director of Operations (who is a lawyer by day – don't tell anyone), Brendan Appel, had a contact high up at Bredeman Ford in Glenview who he hoped might be able to come through. While Brendan's contact was extremely understanding of my predicament, Bredeman was also unable to help as its two allocations were also already filled. At this point, I started to panic a lot!  That is when my phone starting to ring with Sons of Speed's Marketing Director Chris Balmes flashing on the caller ID.  Even though it was a voice call, somehow I could see Chris smiling ear to ear. "Are you ready for this?" he announced. "Yes, tell me!"  I demanded!  It turns out the dealership where Chris purchased his 2015 Roush Mustang GT only a few months ago had FOUR Focus RS allotments and had only sold two of them.  I couldn't dial the number fast enough.  "This was it," I thought, "I was in!!!"  Well, it turns out I was completely wrong.
"Sorry, what did you say?"
Bob Rohrman Schaumburg Ford happens to be one of the largest Ford dealerships in the Chicagoland area, and one has to wonder how it got so large because, as it also happens, that dealership is an expert at gouging customers.  I called about the RS and was told that, yes, they have two allocations left and that a $5,000 "fair market value" adjustment will be added to the price of the car!  It took me a few seconds to comprehend what I had just heard… I asked again, "Sorry, what did you say?"  Without missing a beat, the salesman went on to explain that the RS optioned the way I wanted would cost me $39,390.00 plus a $5,000.00 pure profit markup!  Fearing that my only chance of ever owning a 2016 RS was slipping away fast, I asked if we could split the difference and just go with a $2,500.00 mark up?  Nope!  $5K… take it or leave it as that is what the salesman claimed the two previous buyers paid.  At this point, I reminded the salesman that my colleague has just purchased a high-end Mustang from him and that I am his referral.  "Can you do something to help me out, anything at all?" I asked.  Then, and I still can't believe I actually said these words, I uttered, "Will you take $4,000.00 over list?"  I have never, ever paid over sticker for a car, and offering this ridiculous sum felt like I was regurgitating razor blades.  He answered back, "I'll have to talk to my general manager and get back to you." I never got a return call.  I guess that's the Bob Rohrman experience.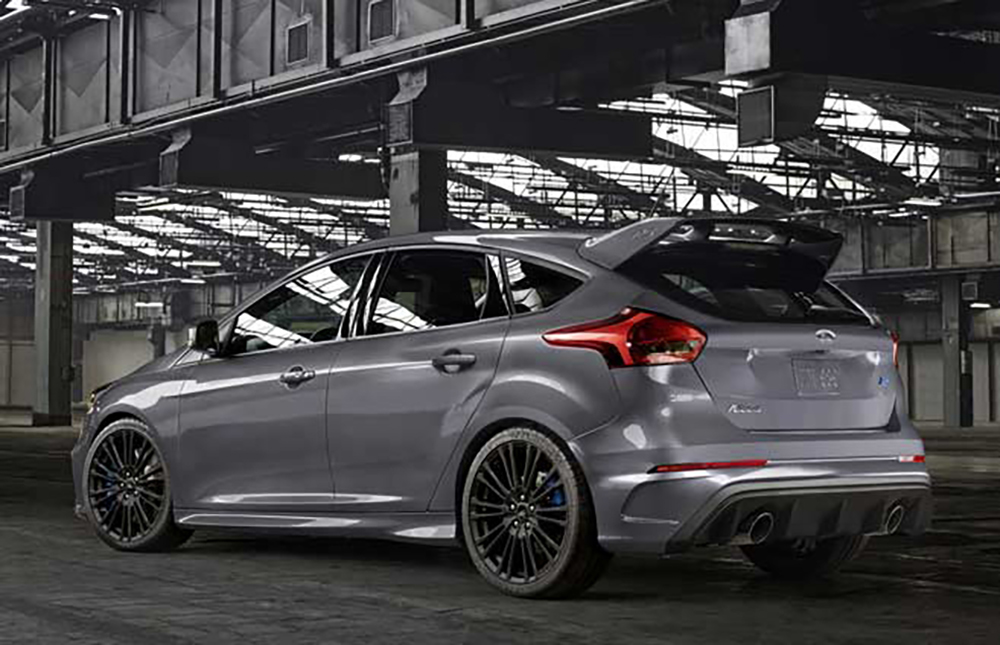 I had a very difficult time sleeping that night. I realized that I definitely had to expand my calling zone.  The next morning, I talked to a friend who's father was the CFO at a Ford dealer in Texas. I hoped that despite the 14 hour drive, if they had an allotment, at least I wouldn't be ripped off thanks to my inside connection.  Wrong!  Although I never got an actual price, while I was waiting to hear if they had any allotments left I was getting huge "hints" that this was a specialty car, so I should expect to pay over the sticker as dealers all over the country were getting substantially more for the car.  It was at this moment that I began to rethink the RS as my future automobile, which I'm sure Ford Motor Company would not want to hear.  It's not that I couldn't pay the extra $5,000.00, I just refused to be a willing victim to such highway robbery.  While this is still a free country where dealers can charge whatever they want for cars, be they Fords or other brands, these foolish dealers completely tarnish their own and Ford's reputation with potential customers by seeking to take advantage of a temporary supply problem.  Ford already determined that the MSRP was a fair price where Ford and the dealer both make a good profit, and dealers charging beyond that are not helping their own or Ford's long-term customer relations.  No one enjoys knowing they are getting ripped off.
My local options and connections exhausted, I decided my next move would be to go rural.  Surely there had to be a dealership somewhere out in the countryside that might be getting an RS or two but where area demand for such a performance vehicle is weak.  I asked Siri for a list of Ford dealerships in Indiana, and the first name on the list outside of a large city was Auto Park Ford of Bremen, Indiana, an easy two hour drive away.  I made the call and was told that all the salespeople were busy and someone would call me right back.  And unlike Bob Rohrman's dealership, someone actually did!  Chris Erickson turned out to be my saving angel as he explained they had one allocation for an RS and would be happy to sell it to me. "Let's do it!" I said and promptly told him the color (Stealth Gray) and my one and only option.  I didn't want to ask if there was a "screw you over" mark-up on the car as I didn't want to jinx it.  Besides, I figured I would just wait for him to bring it up; fortunately, he never did.  Moments later, I received a confirmation email of the order where Chris asked me to just double check everything and to agree that the order was non-cancellable.  This last part didn't bother me; who in their right-mind would cancel an RS order anyways?
At around 5pm that very evening, my credit card was charged the $2,000.00 pre-order deposit and I had officially become the proud owner of arguably one of the hottest cars on the market today… not just in speed and performance, but in exclusivity as well!  A big sigh of relief came over me; I was done.  The four day search had a happy ending; I purchased a brand-new RS without being taken to the cleaners and beat the big city dealers at their own game!  Now for the real hard part: the waiting.  April 2016 cannot come soon enough!