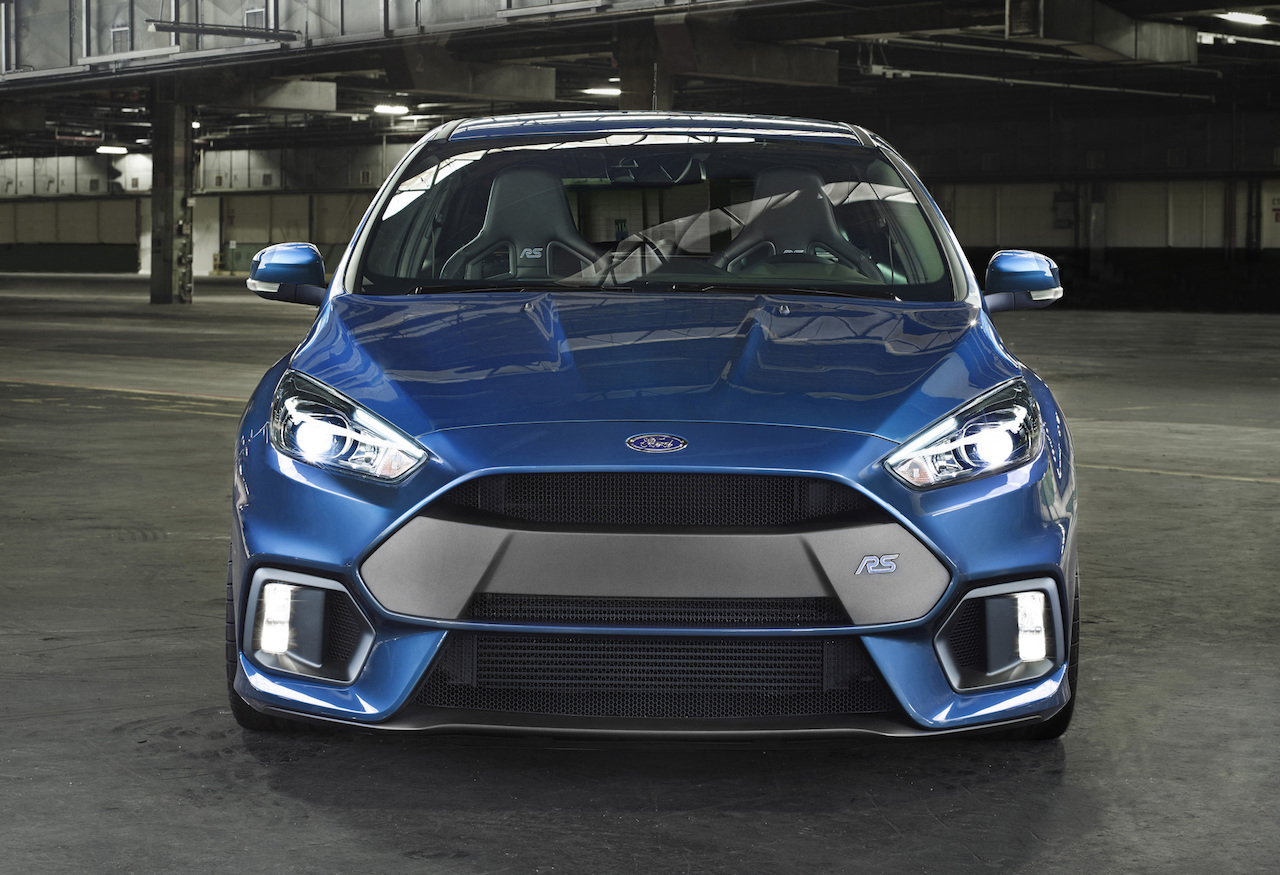 There are few times in automotive history when the planets align, a manufacturer sees a fantastic opportunity and goes for it. For Dodge, it was "why not build a modern day Cobra?" and the absurd but immensely popular Viper was born, bringing crowds to Dodge dealerships who leave, not in Vipers, but minivans and sedans. Years later, Ford would display roughly the same level of marketing and brand genius when it resurrected to high acclaim the Ford GT, which is why Ford's newest marketing blunder is so frustratingly inexplicable.
The RS is aimed squarely at the enthusiast crowd…
If you're reading Sons of Speed, you no doubt are a car devotee and have already heard about Ford's new and sure-to-be-awesome Focus RS. With 350hp, 1.0g's of grip, a 165mph top speed, all-wheel drive, six-speed manual gearbox and even a drift mode, the RS is aimed squarely at the enthusiast crowd who worship as hallowed ground places like Road America and VIR and where the Nürburgring is at the top of their bucket list. What you may have missed is that this hottest of hatches will be built in Germany and exported to the US, each and every one of them. Why is that little detail so important, and what does it have to do with Ford blowing another marketing coup? To answer that, we have to travel back in time…
Every car guy has that moment, an early experience that helped form a love of cars. For me, one of these moments was in 1982 – the year my father bought his first Mercedes Benz, a cream colored 300D Turbodiesel sedan and it looked simply majestic. But this story is not about what my father had purchased, but rather, how he had purchased it. At only twelve years old, I really didn't know much about cars and was completely clueless to the whole buying process. I did, however, learn something that year, something that I would even try myself 27 years later: you can actually fly to Europe and pick up your car directly from the factory! This process is called "European Delivery" and it's been offered by Audi, BMW, Mercedes-Benz, Porsche and Volvo for many years, yet most Americans have never heard of it.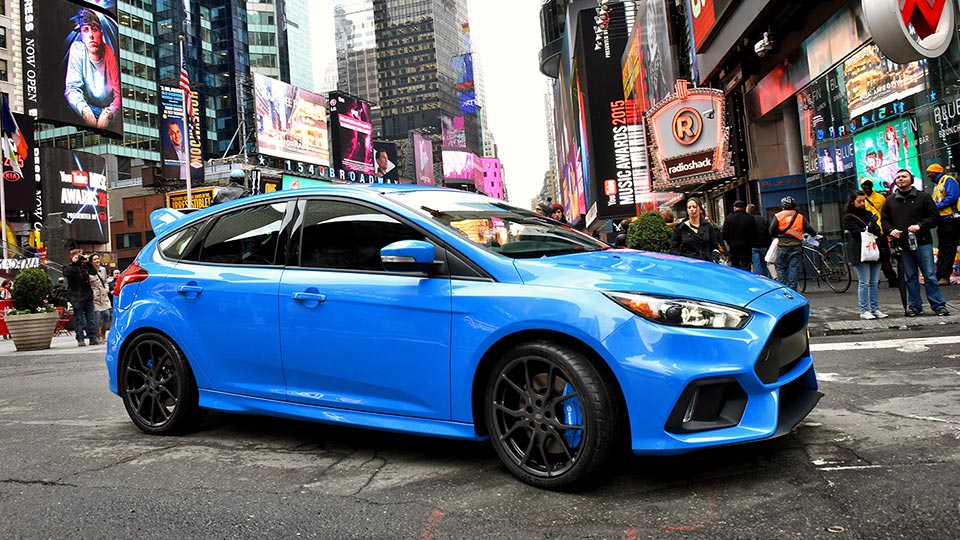 Although the details vary with each car manufacturer, you basically start by picking out the model you want from your local dealer. Selecting European delivery usually means a significant savings off list price, and – since the car will be custom ordered – you pick and choose the exact options you prefer. All financing is done here as well, and, when the car is ready, you fly directly to the factory where you pick up your car and begin your European vacation. Insurance and roadside assistance are already covered for up to 15 days, but you can purchase longer terms if you wish to extend your stay. When your trip is over, just bring the car back to the factory or any authorized return center. The factory reconditions any minor chips or scratches found on the vehicle, and about 4 weeks later the car is delivered back to your local US dealer. Yes, it really is that easy.
The biggest difference between the various auto makers is in the perks they offer when selecting European Delivery. The German establishments offer a 15% discount on Lufthansa airfare, free taxi fare from the airport and a one night complimentary hotel stay when you arrive. All include a fancy lunch and guided tour of the plant before your name is called to pick-up your new vehicle. In 2009, I decided to follow in my father's footsteps by purchasing a Volvo on European Delivery. I found that Volvo's offer was literally too good to pass up: the Swedes skip the measly 15% airfare discount by providing two completely free tickets to Gothenburg, Sweden on Scandinavian SAS Airlines, and that was just the beginning. Before we even left Chicago we enjoyed drinks, appetizers, and reading materials in the private SAS business class lounge until called to board. Once in Gothenburg, forget the the taxi – Volvo sent a personal driver who brought us to a 5-star Radisson Hotel for our complimentary stay. After our included, jet-lag reducing breakfast the next morning, the same driver whisked us off to the Volvo Pick-Up Center for our factory tour and complimentary – if not perfectly typical – Swedish meatball lunch.
Upon arrival, we were greeted by a "Welcome Herrold Family" sign on the entrance monitor. Free postcards and stamps were also available to announce to friends and family of our European adventure, nothing like a little "rubbing in it!" After signing all the required paperwork and receiving a quick briefing how the including insurance and road assistance worked, we finally came to the object of our 4152 mile journey; a product consultant appeared and escorted us to our brand new Volvo V50 T5 AWD.
After two wonderful weeks in Europe, we arrived back in Gothenburg to return the car. After checking-in, our same friendly driver ferried us back to the airport where big hugs awaited my wife and kids as he said good-bye and wished us a pleasant journey home. About 5 weeks later, my dealer called to say my car had arrived. Taking final delivery was a bit emotional for some reason, maybe because it instantly reminded me of the fantastic vacation my family and I just had in Europe or because, like us, it had travelled thousands of miles to finally arrive home. Regardless, I was just so happy to see it again – the drive home was all smiles.
There simply could not be a better way to pick-up your new Ford Focus RS…
Which brings us back to the Focus RS and the monumental blunder Ford is about to commit. There simply could not be a better way to pick-up your new Ford Focus RS than coming directly to Germany, right to the factory, and making an extraordinary adventure out of it. What better playground for a car with this kind of performance than on Germany's no speed-limit Autobahns? But if Ford would play along, the fun would not be limited to just high speed jaunts. Germany is, of course, home of the most famous road course in the world – the 154 turn, 12.9 mile long Holy Grail of all race tracks… the Nürburgring! Although the tourist section of the "Ring" is slightly shorter at 11.9 miles long – the amount of fun new owners could have at this track in the RS would be one shift away from criminal!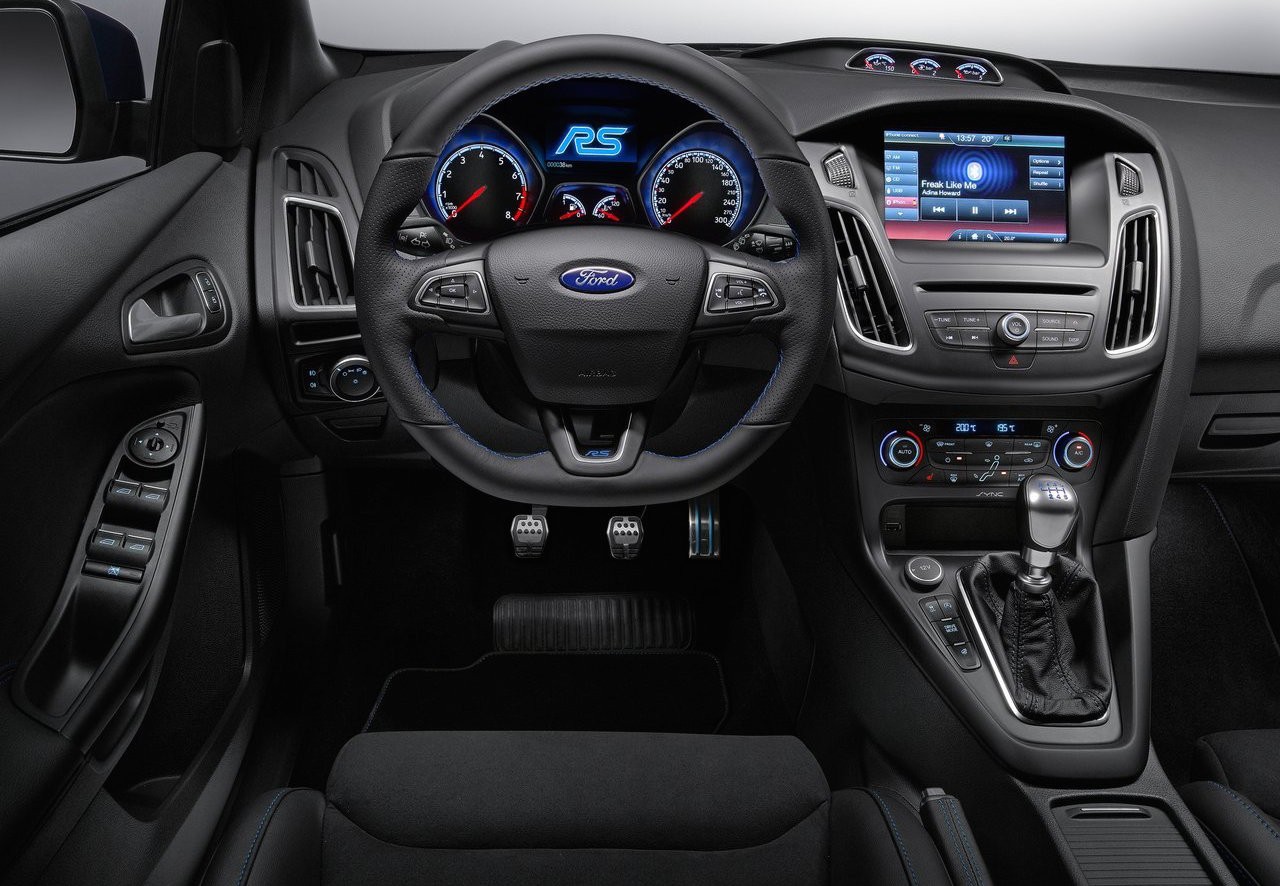 Now all this would make any car enthusiast run to their closet and start packing their bags, but unbelievably, Ford has announced they have no plans to offer a European Delivery program for the Focus RS. Ford has been very quiet in explaining itself, only claiming there is no current infrastructure to allow foreign visitors to pick up cars at the factory. We at Sons of Speed are calling out BS!!!

From 1999 to 2010 Ford owned Volvo and, as you now know, Volvo offered and still offers the best European Delivery program around. Did Ford learn nothing from Volvo in its 11 years of ownership? Well, Ford should have taken note as insiders at Volvo can attest that its European Delivery program is a major marketing success – it boosts sales, increases brand loyalty and – most importantly – transforms Volvo's customers into walking and talking billboards who share the excitement from their experience with friends, family, co-workers and even complete strangers. I am living proof that this marketing concept works as my friends could not get me to shut-up about my European Delivery vacation for at least 3 months.
Ford is throwing away a golden opportunity to dominate sales in this segment in two major ways. First, by offering car and track enthusiasts (aka the RS' target market) an opportunity to take delivery in Germany and test the RS out on the Autobahn and Nürburgring, Ford would undoubtedly steal sales from its competitors, especially the Japanese offerings. Secondly, Ford would retain and further enhance its brand loyalty which in turn will boost future sales in the face of improving competition (the all-new Subaru WRX STi and Volkswagen Golf R400 are just around the corner). After experiencing a European Delivery, odds are in Ford's favor that a returning customer would definitely "do it again" and purchase a future RS.
For US buyers, though, the dream of exploring this car's full capabilities on some of the finest public roads in the world is – for now – dead on arrival. But so were many other things in automotive history before manufacturers heard from their customers. If you want to experience a magical moment of automotive nirvana, then make sure to tell Ford – in no uncertain terms – that you want to pick up your new Focus RS in Germany.
As car enthusiasts, together we can make this happen and, soon enough, we can be off on our own amazing adventure one lap around the Nürburgring at a time!
PLEASE CONTACT FORD
Ford Customer Relations: 1-800-392-3673
Email web form: http://corporate.ford.com/footer/contact-ford/contact-us-email/?contactMainTopic=VehicleServiceIssues
Twitter @Ford with the hashtag #RSEuroDelivery.