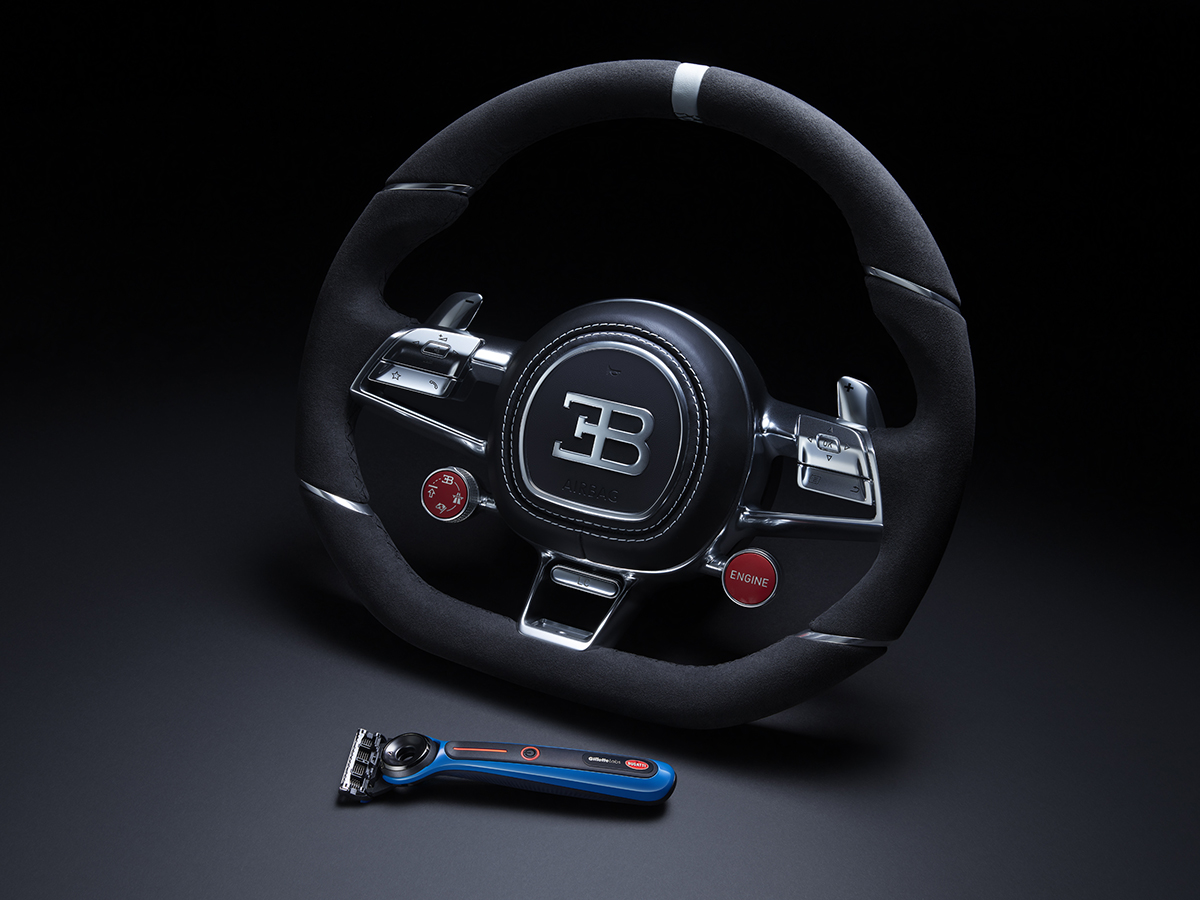 Launching this week is the GilletteLabs, Bugatti Special Edition Heated Razor, which is the only thing I've ever put in the bathroom that my wife is jealous of.
While most collaborations between companies in Bugatti's milieu result in dizzyingly expensive one-offs, this is one of the few where an ordinary man like myself can actually get something cool for an affordable price. Before learning about this, I had no idea that such a thing as a heated razor even existed, and I have to be honest and say it's not something I would have bought for myself before.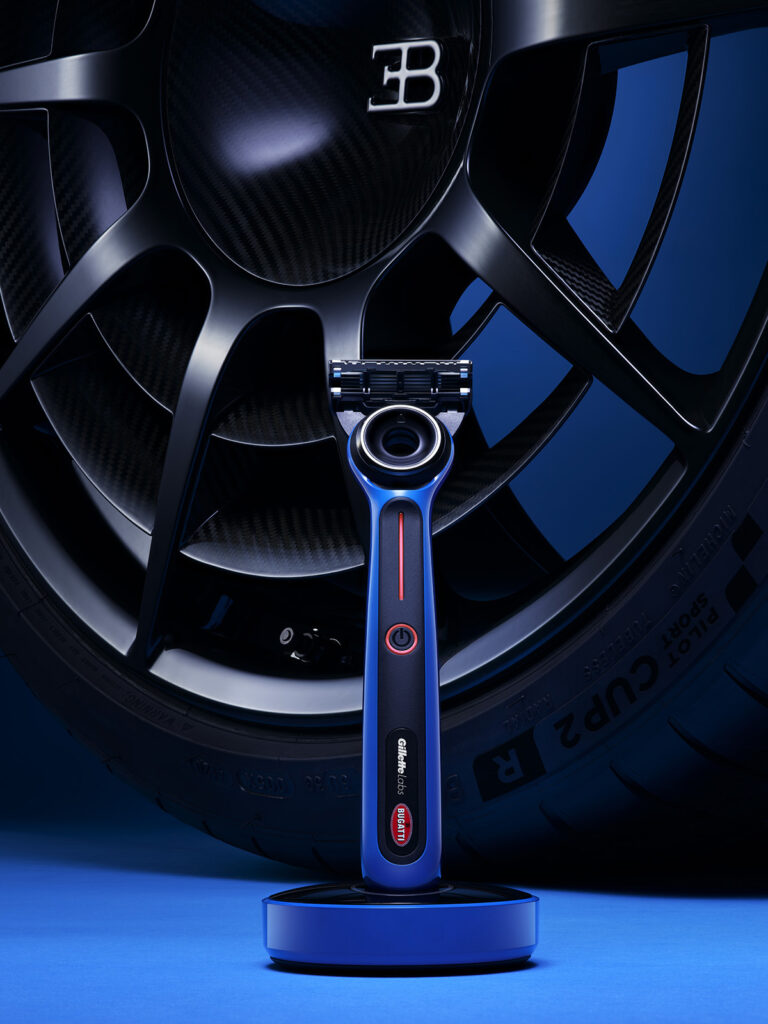 Whenever I travel to London, I always book a hot towel shave at Taylors on Jermyn Street, and would not have imagined a home shave could come close to that feeling of hot steel on my cheek. Years ago in an attempt to replicate the experience, I purchased a German straight-edge razor, a strop, and all the other accouterments. After a few months, however, despite buying three Japanese sharpening stones, I just couldn't keep the razor sharp, so it sits in my drawer getting more blunt by the day. Thus the idea of giving myself a hot-towel shave every morning without feeling like a Samurai blacksmith was appealing to say the least.
The razor and charging station is definitely the best-looking object ever to grace my side of the sink. It's detailed in Bugatti Agile Bleu, the same color made famous by the iconic Bugatti Chiron Pur Sport 2020. I'd be lying if I didn't say I was a little thrilled to see the oval Bugatti Macaron imprinted on the bottom of the aluminum-zinc handle, which the designers intended as a nod to materials like anodized aluminum and titanium used to create the interior design of the Bugatti Chiron Pur Sport. There's also a magnet in the handle so that it hovers over the matching blue charging deck, like a grooming version of Excalibur revealing itself from the lake.
According to Gary Coombe, CEO of Procter & Gamble, "Just as a Bugatti is created for the ultimate driving experience, this state-of-the-art razor was developed not just to shave, but to create the ultimate luxury at-home shaving experience."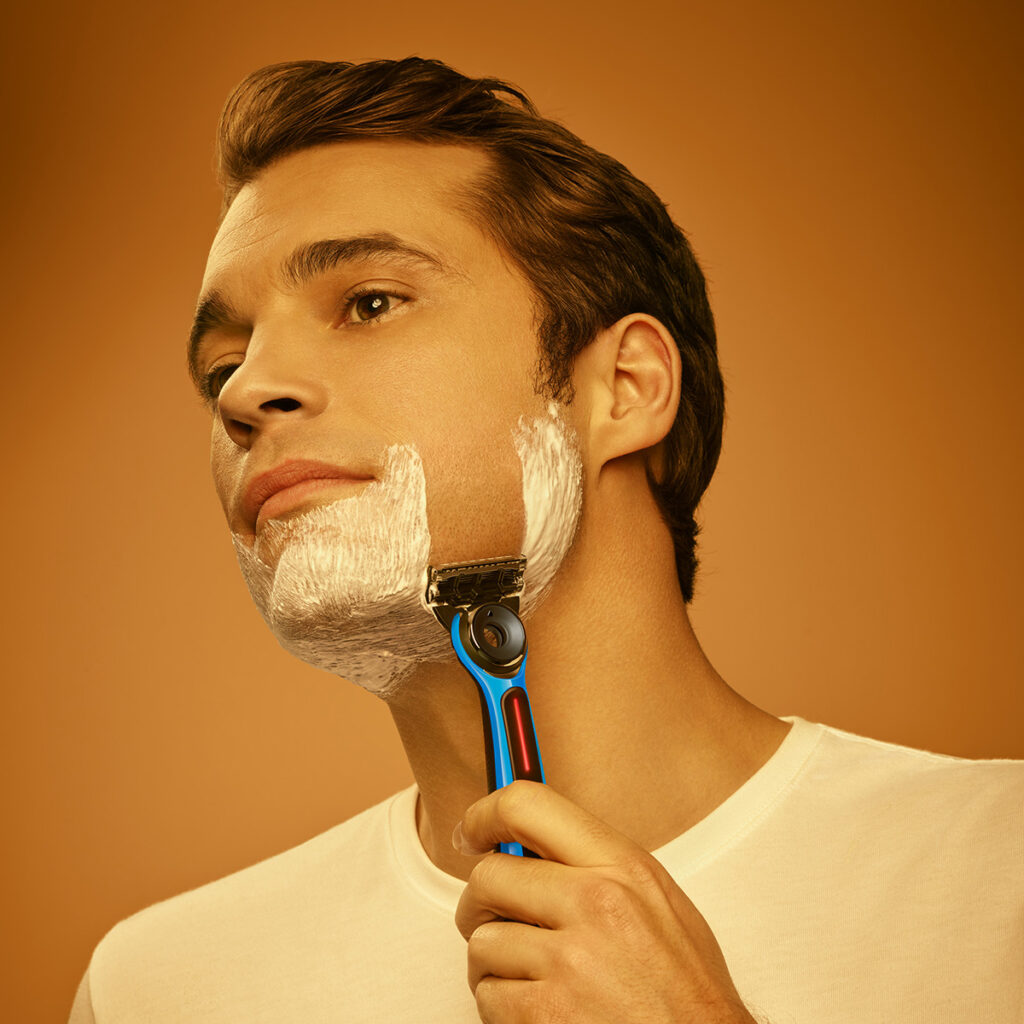 Once fully charged, I pushed a button and the handle lit up like a sleek European turn signal. I lathered my face and then commenced the shave. The first thing I noticed was the razor's weight, which sat nicely in my hand and conformed to my face with bit more snugness than my usual BIC, which suddenly felt neutered compared to this. The razor heated on contact, and yes, it was marvelous. It's so hot in fact, that you can't keep it in one place for too long. After the shave, I found myself touching my chin, which was so smooth it was like being fifteen again. I personally use a natural blend of essential oils pre and post shave, so the heated razor enhanced their fragrance.
Gillette's first heated razor actually debuted in 2018, and you can buy a regular kit for about $115. The Bugatti edition is $170, and includes the heated razor, magnetic wireless charging dock, two blades refill, co-branded custom cleaning cloth, and Smart plug. This is a limited edition, so you'll have to act fast if you want an affordable Bugatti in your bathroom.