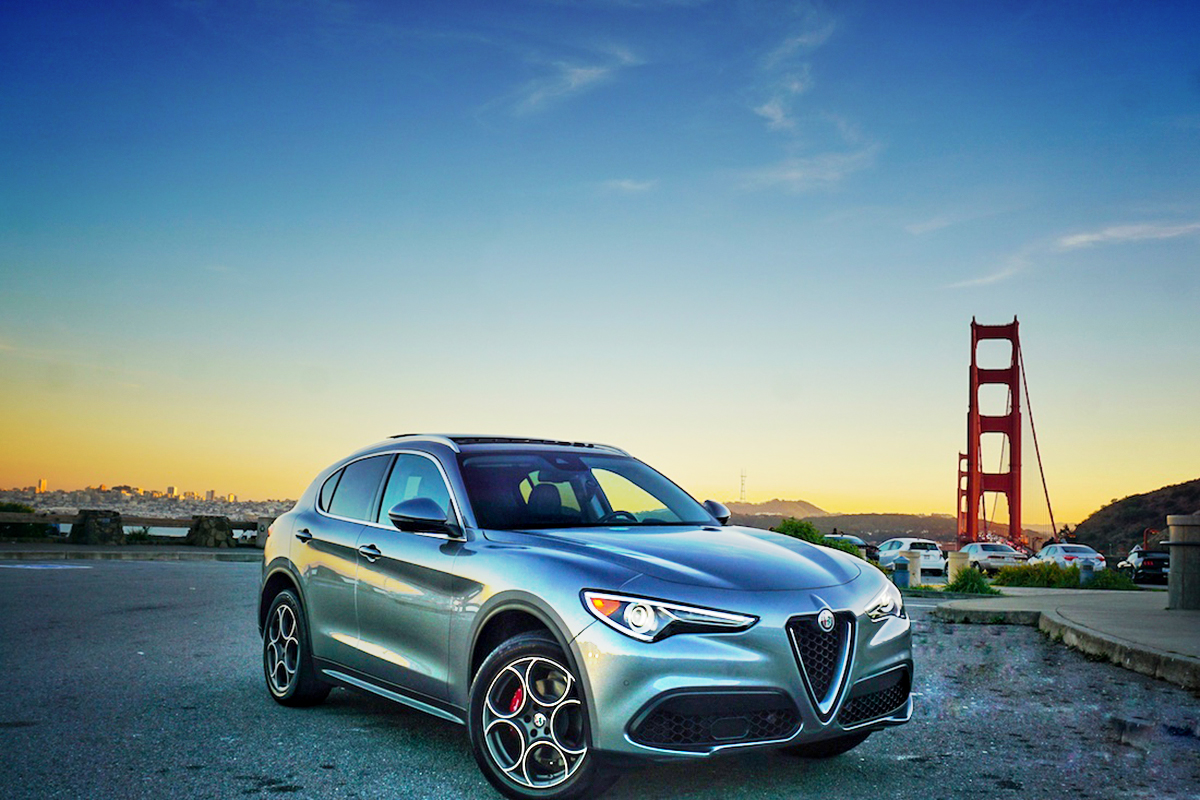 Today's highly scrutinized air-travel industry makes it somewhat difficult to enjoy the act of traveling by plane. From chasing down the best airfares online, to dealing with long lines and TSA shenanigans, it's become increasingly harder when flying to live by the phrase—"It's about the journey, not the destination." Unless I somehow get magically upgraded to first class, I never count the vacation as starting until I get off the airplane.
That was the case on my most recent trip a six-day driving adventure from San Francisco to LA. This trip would be all about the journey once we landed. I longed to liberate myself from the tight leash of advanced hotel and dining reservations, and from planning every aspect of a trip for the sake of "peace of mind." I wanted to travel like I did before succumbing to the non-stop work schedule of a freelance writer, school calendars, and other insidious commitments that often bind us as adults. Of course, with a wife, three kids, three dogs, and a wild work schedule, this would surely be impossible, but my wife, Missi, and I gave it a shot anyway.
After only booking our first- and final-night accommodations, my wife and I flew from our home in Indianapolis to San Francisco, where our journey should begin. After many failed attempts over the years, we were finally on our way to explore California's Pacific coast and check another item off our travel bucket list. To make things even more exciting, we were doing so at the wheel of one of the newest vehicles to land on American shores—the Alfa Romeo Stelvio. So having successfully arrived at SFO with surprisingly little hassle and no body cavity searches, we kicked off our journey with the push of the start/stop button mounted on the Stelvio's steering wheel, knowing that our return-flight awaited us in Los Angeles five nights later and the time between now and then would be ours, ours alone.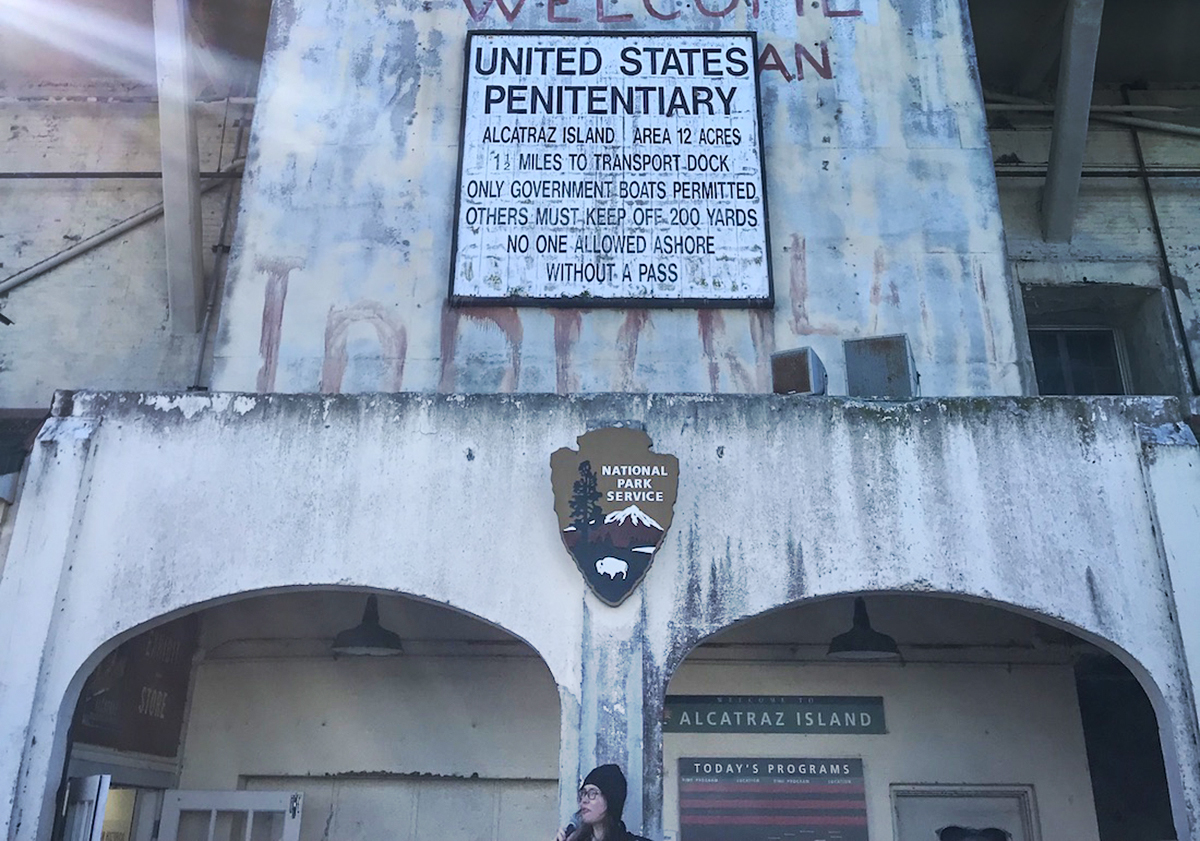 Our first stop was Alcatraz Island, the former maximum security penitentiary and now national park that has been featured in countless Hollywood films and played a huge role in the Bay Area's folklore. Officially shut down in 1963, Alcatraz housed some of the most notorious gangsters of that era, including serial killer Robert Stroud aka "Birdman" and perhaps the most famous of all, Al Capone. For just under $40 per person, we took the ferry out to the island, toured the grounds, and enjoyed a walking tour accompanied by a pre-recorded guide.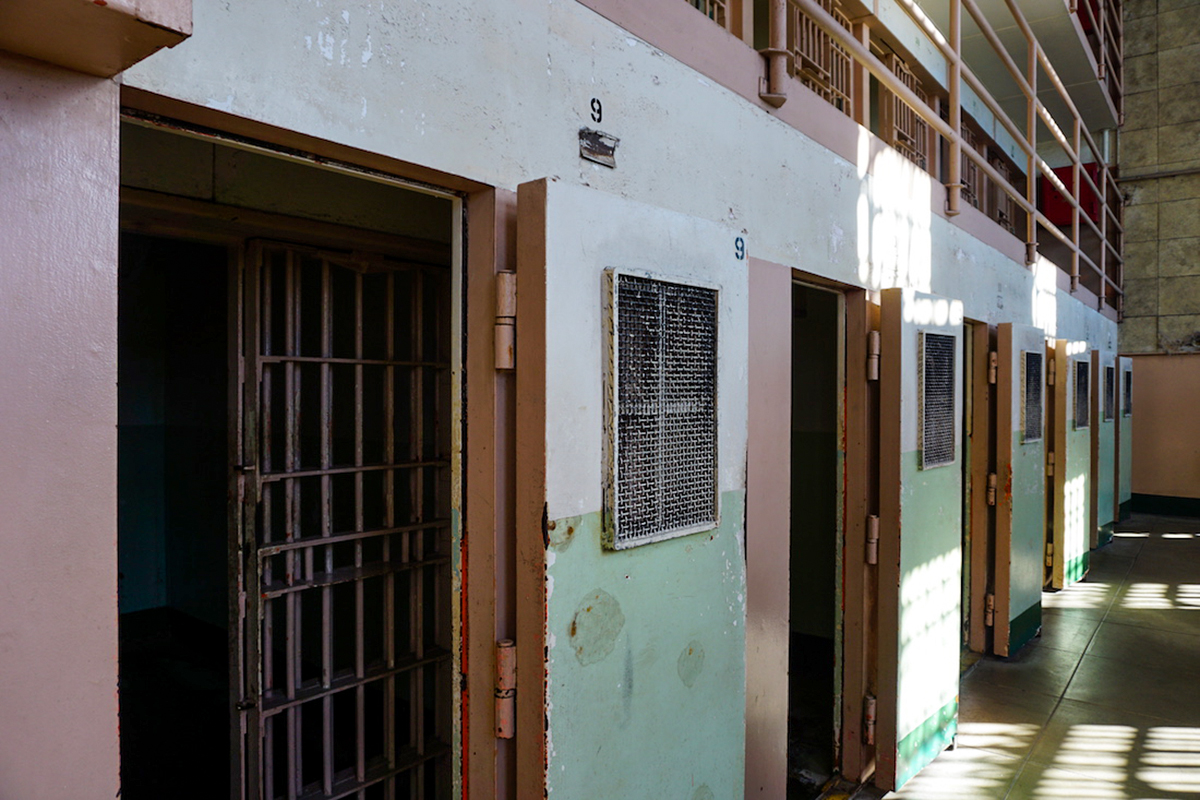 Upon our return to Pier 33, we hopped back in the Italian sport-ute and made our way to San Francisco's biggest, longest and mightiest attraction—the Golden Gate Bridge. Equipped with an optional panoramic sunroof, the Stelvio's granted us a unique view of the gargantuan structure as we drove on the 1.7-mile stretch of road that floats 245 feet above San Francisco Bay. We battled local traffic to reach the multiple viewing points on the Sausalito side of the bridge, but once we arrived, the jaw-dropping views made it all worth it.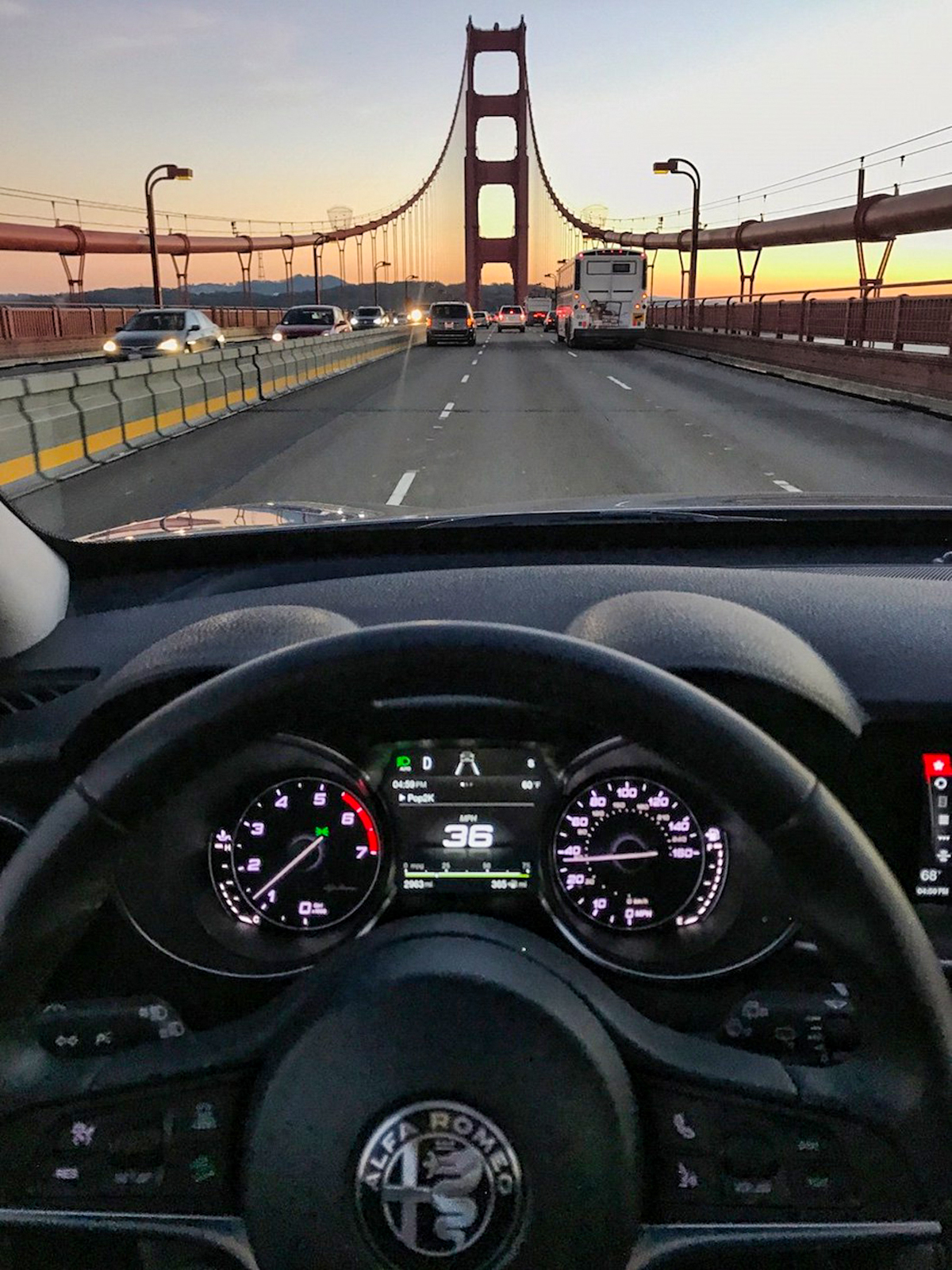 After admiring the sunset and soaking in the electrifying atmosphere, we made our way back across the bridge only to come halt within minutes. It was 5 p.m., and therefore rush hour. This was the perfect time to flip the Alfa's DNA switch to "A," which stands for Advanced Efficiency. "D" stands for Dynamic and "N" for Natural. In this mode, throttle response and gear changes are much more relaxed and auto stop-start is activated, boosting the Stelvio's fuel efficiency during bumper-to-bumper traffic.
The steep streets of old San Francisco are something that must be experienced to be believed. More than once I tried to peek over the hood as we stopped at a red light uphill only to realize that I still couldn't see if any pedestrians were directly in front of me. Perhaps a front-facing camera would've come in handy. After traversing the world-famous Lombard Street, grabbing a rich, gooey bite at Ghirardelli Square, and making a quick stop by the iconic "Full House" house, we retreated to the first of our two planned overnight stays.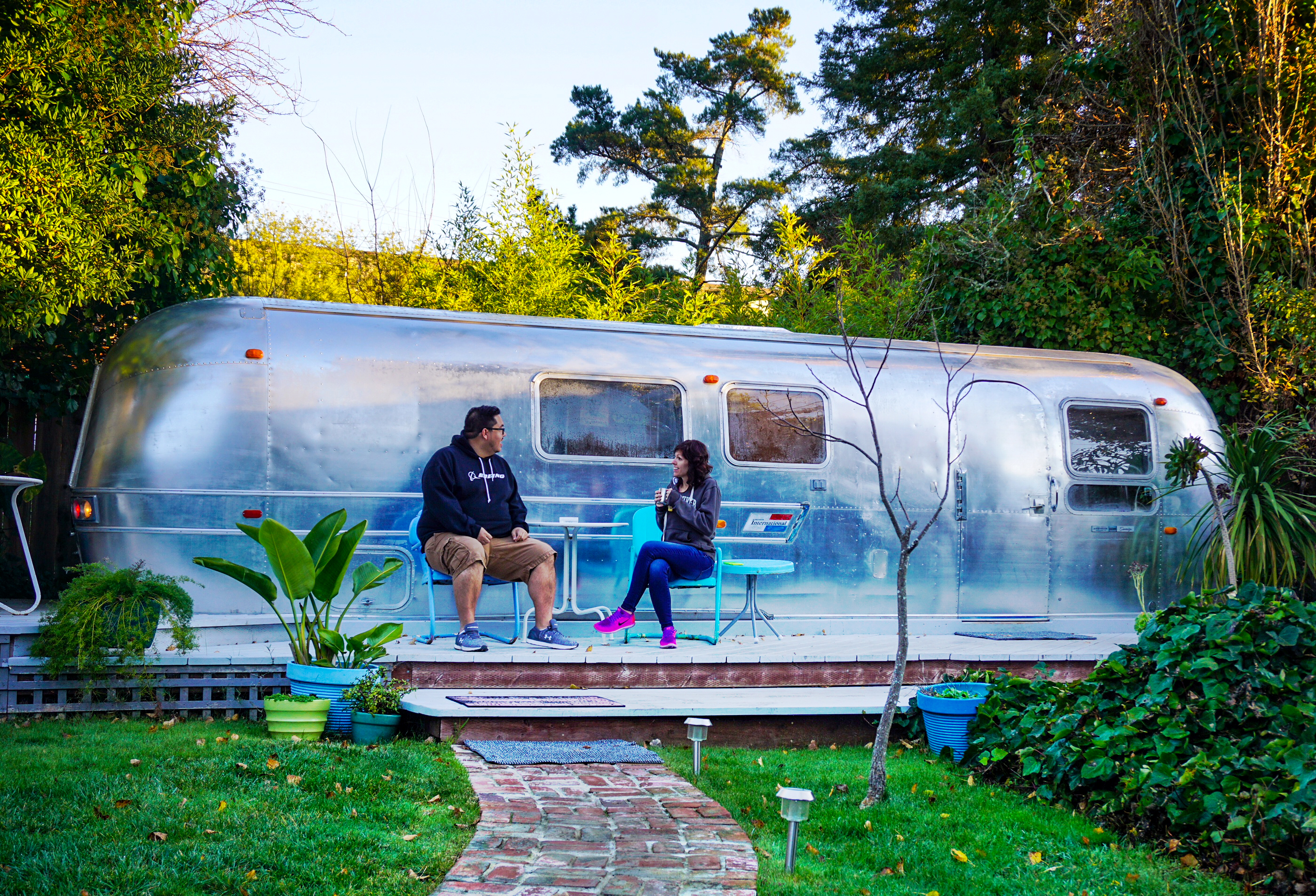 I had the pleasure of RVing quite a bit as a kid, sometimes traveling all the way to northern Quebec from my childhood home in San Antonio, Texas. To say that I'm used to making the most out diminutive accommodations is an understatement, something that came in handy during our one-night stay in a 1969 Airstream parked in our host, Marsha's, backyard. The Airbnb find proved to be just as adorable as it looked online.
The cozy living room complete with a fireplace took up the majority of the vintage silver bullet trailer, with a small kitchenette and a spacious bathroom (for an RV) providing everything most travelers would need during a short stay. The sleeping quarter in the back featured a queen-size bed and two makeshift nightstands. All in all, it was a delightful little place that I'd happily visit again.
The original plan was to visit the Muir Woods National Monument, head back into San Francisco for authentic meal in Chinatown and continue our journey, but Missi and I made the last-minute executive decision head north to Napa Valley after visiting Muir Woods because, why not? Like I said, it's about the journey, not the destination. And we weren't really ready to start heading south to LA anyway.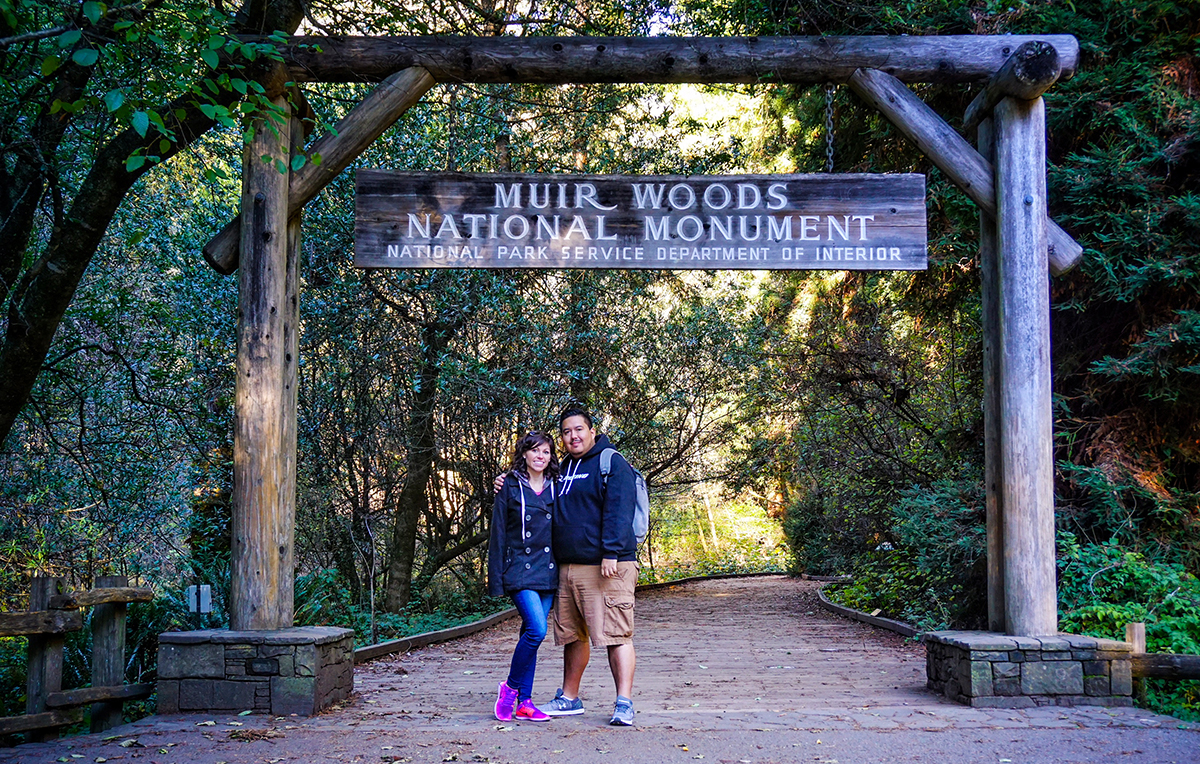 I would never have imagined that Muir Woods would become one of my favorite sights of the trip. While I was excited to visit them, it earned a spot on our list solely due to Missi's influence. I've never been short for words on many subjects, but the majestic redwood trees are now one of them. The Muir Woods National Monument is one of the greatest natural spectacles I've ever witnessed.
The drive from the woods to Napa was polarizing, as twisty hillside roads gave way to country roads surrounded by farmlands, with Sonoma Raceway being the only considerable structure we witnessed during the one-hour stint. As we made our way into the Napa and Sonoma area, however, the damage left behind by the recent wildfires cast a dark veil over our positive and cheerful moods.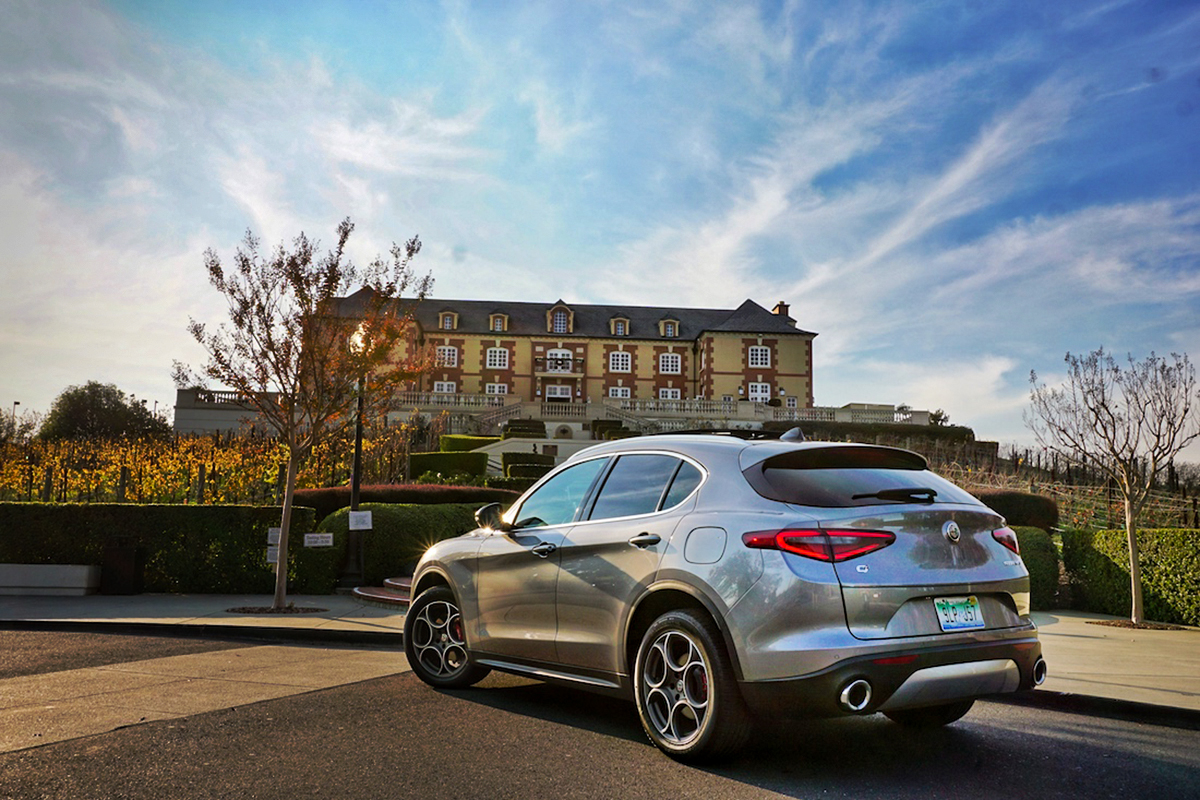 With prime wine season over, we didn't have to fight hordes of wine aficionados to score tastings at one of the area's most popular vineyards. After a bit of debating, we selected the Domaine Carneros Estate, which is owned and operated by one of the most prestigious names in Champagne, France—the Taittinger family. A grand staircase leads up to the chateau's beautiful terrace, where kind young men and women welcomed us with Rosé. It was almost like receiving a prize for successfully walking up one-thousand steps. Step aside, Rocky Balboa.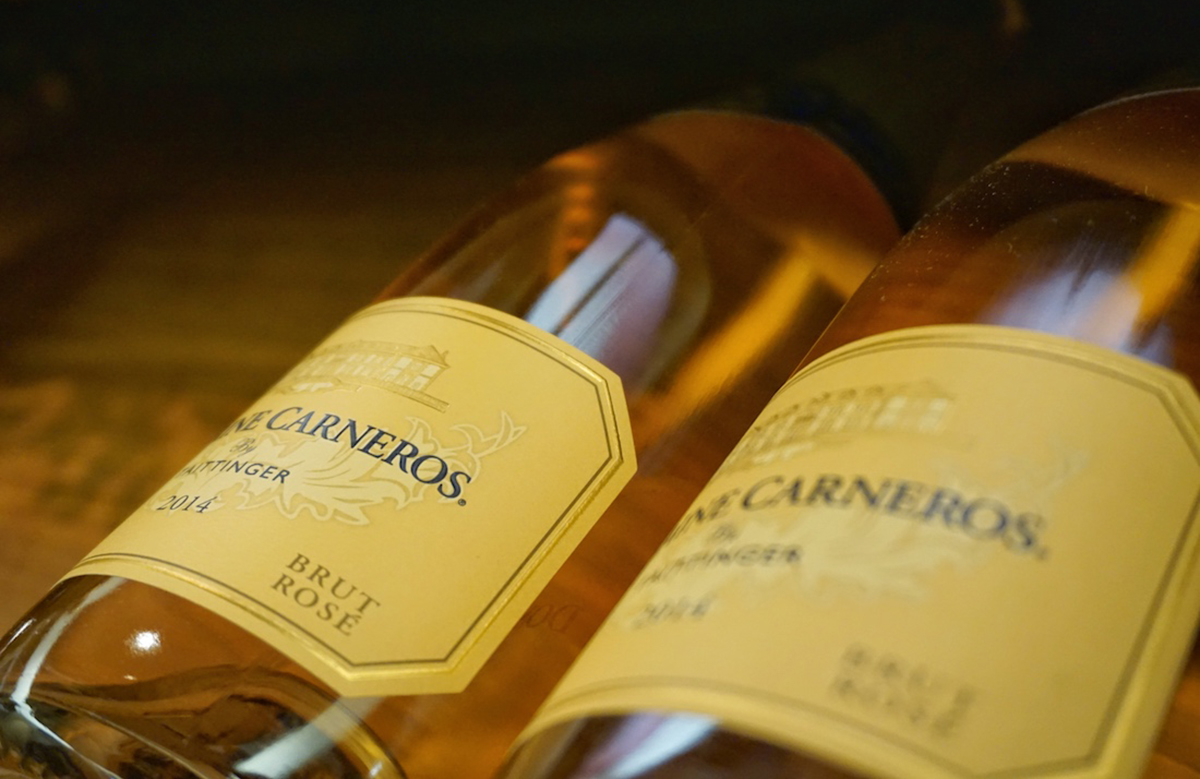 It wasn't until we completed the tour and drank more wine, that it hit me, we were finally enjoying the journey. We had successfully said, "Screw you, destination!" After a delicious tuna tartare and a few more sips fine Napa bubbly (we were driving), we set our sights on Santa Cruz.
The remainder of our days were to be spent along the magnificent Highway 1, the Pacific Coast Highway or as it's more commonly known, PCH. The PCH officially begins in Southern California, just south of San Juan Capistrano and ends in Mendocino County, about 200 miles north of San Francisco. In its entirety, the PCH is 656 miles long and it happens to be one of the most beautiful stretches of highway this side of the pond. And, some of the vehicles you run across are pretty interesting as well.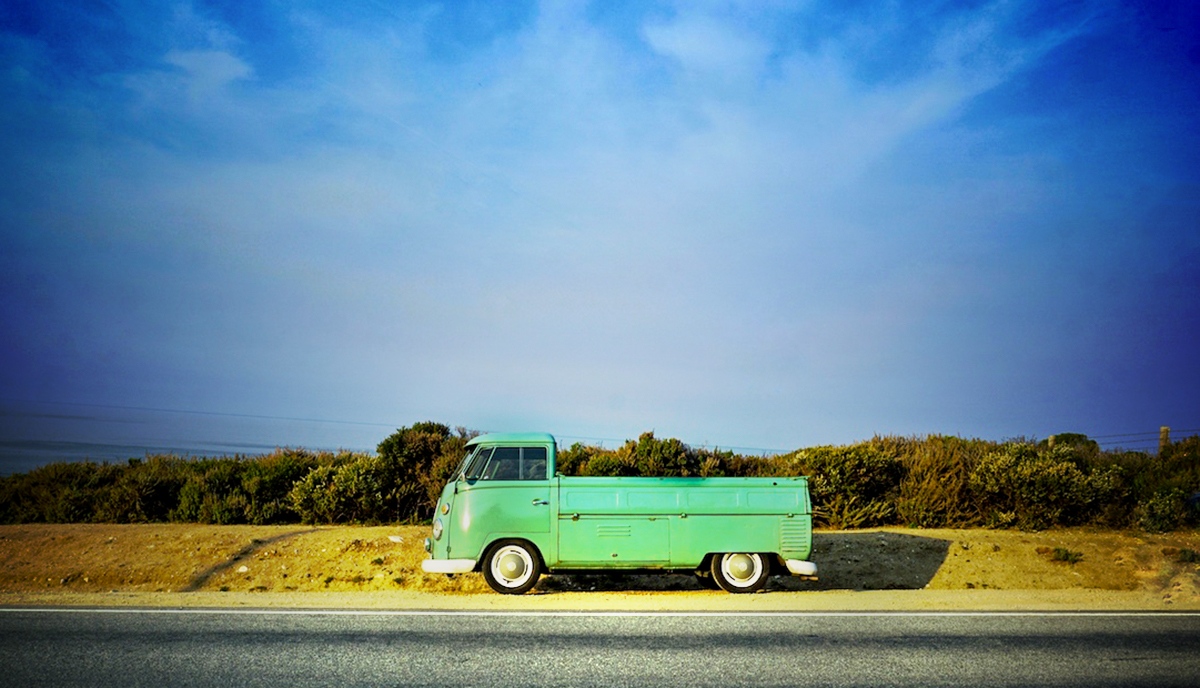 The Alfa Romeo Stelvio found itself right at home in the winding, near immaculate pavement of the PCH, where even the slightest driving error has the potential of summoning the grim reaper. Oftentimes, the only thing that stood between us and a 300-foot precipice was a "shoulder" about six inches wide—no concrete barrier, no metal fence. Regardless, the agile Stelvio put its clever all-wheel-drive system to good use more never setting a foot wrong for the entirety of our journey. Funny enough, the PCH was one of the few places where 280 horsepower seemed too much. We would've had as much fun driving the rally-esque roads with 150 ponies.
On our third night, we ended up calling another audible and actually slept in the Stelvio's exquisitely stitched leather seats to maximize our time on the PCH. The slight discomfort we felt after sleeping five or six hours in a car was quickly eradicated by the stunning views we witnessed at sunrise. That morning, somewhere between Carmel-by-the-Sea and Big Sur, we woke up to velvety skies that with a foggy marine layer of fog that looked so thick it resembled orange sorbet. The combination of a peeking sun, the ocean's mist, and relatively calm winds made for an equally eerie and mind-boggling scene.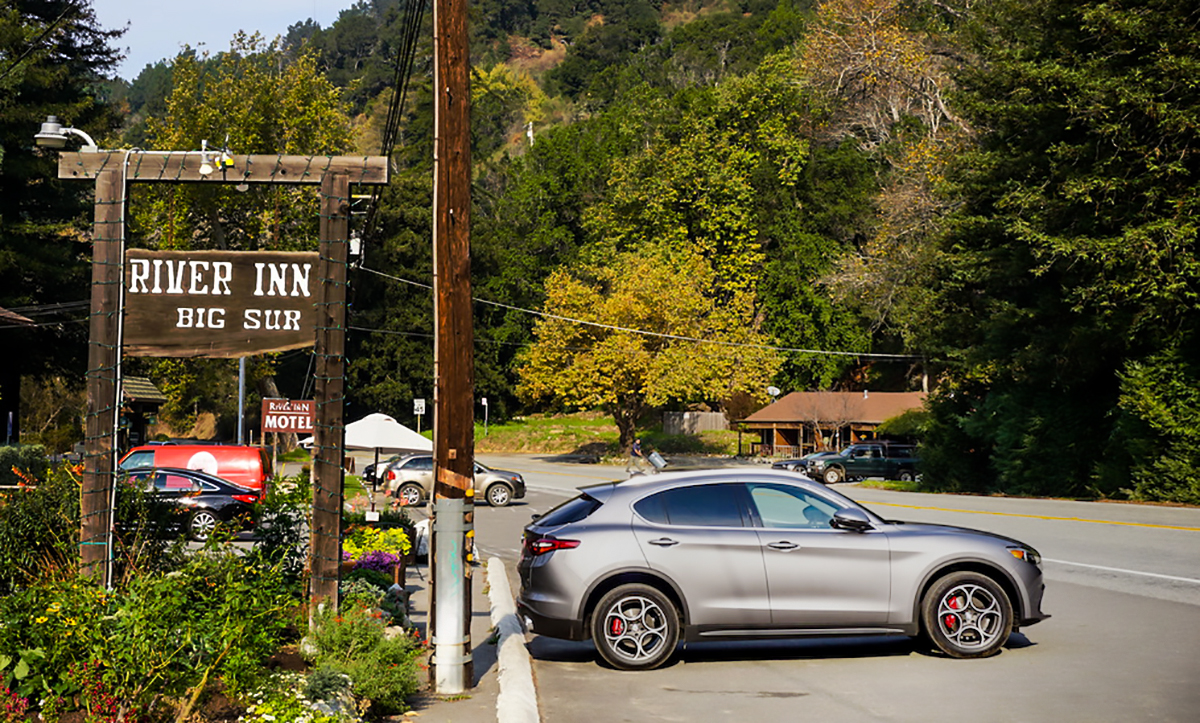 We made our first and only lengthy stop of the day at the Big Sur River Inn for brunch, where I enjoyed a the Sur Grande omelet with chorizo, bell peppers, onions, jalapeños, tomatoes, cheddar cheese, avocado. Yes, I found my happy place. Missi had their exceptional carrot cake french toast. It's even more decadent and delicious than it sounds. The Inn's restaurant, adjacent river, and luscious flora tempted us to stay there overnight, but that would've meant rushing the remainder of our drive. Next time.
Fields covered in Cala Lilies adorned mountainside streams that ran down and culminated in the Pacific Ocean. Several times we witnessed blue whales frolicking in the distance, splashing their tails in spectacular fashion. From there it was incredible vista after incredible vista: Bixby Bridge, Rocky Creek Bridge, Big Sur, Paul's Slide, all amazing in their own right.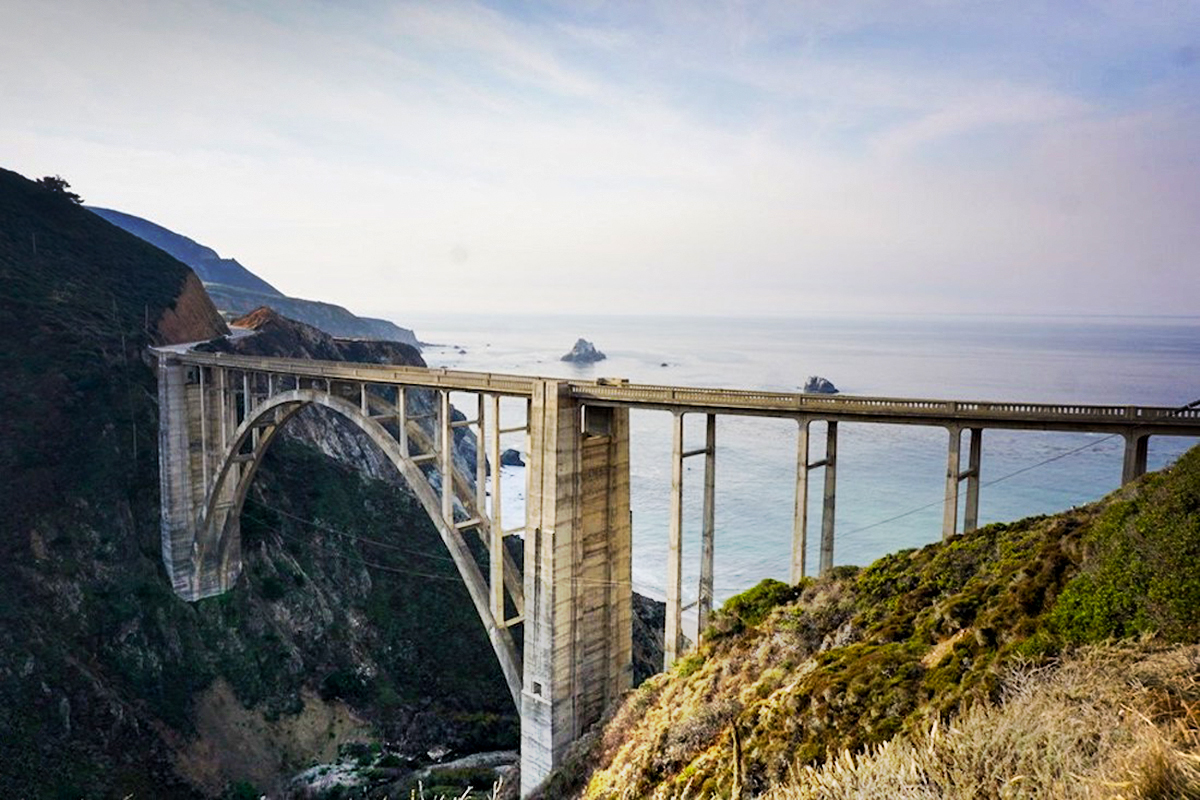 Our PCH adventure ended early due to road closures caused by ongoing wildfires and landslides around the village of Gorda. We simply ran out of road and were forced to venture east along the scary steep and unpaved Nacimiento-Fergusson Road until we found Interstate 5, which took us all the way into Los Angeles, in mind-numbing monotony. Thankfully the Alfa had enough performance and technology to make this boring by of the drive both interesting and comfortable.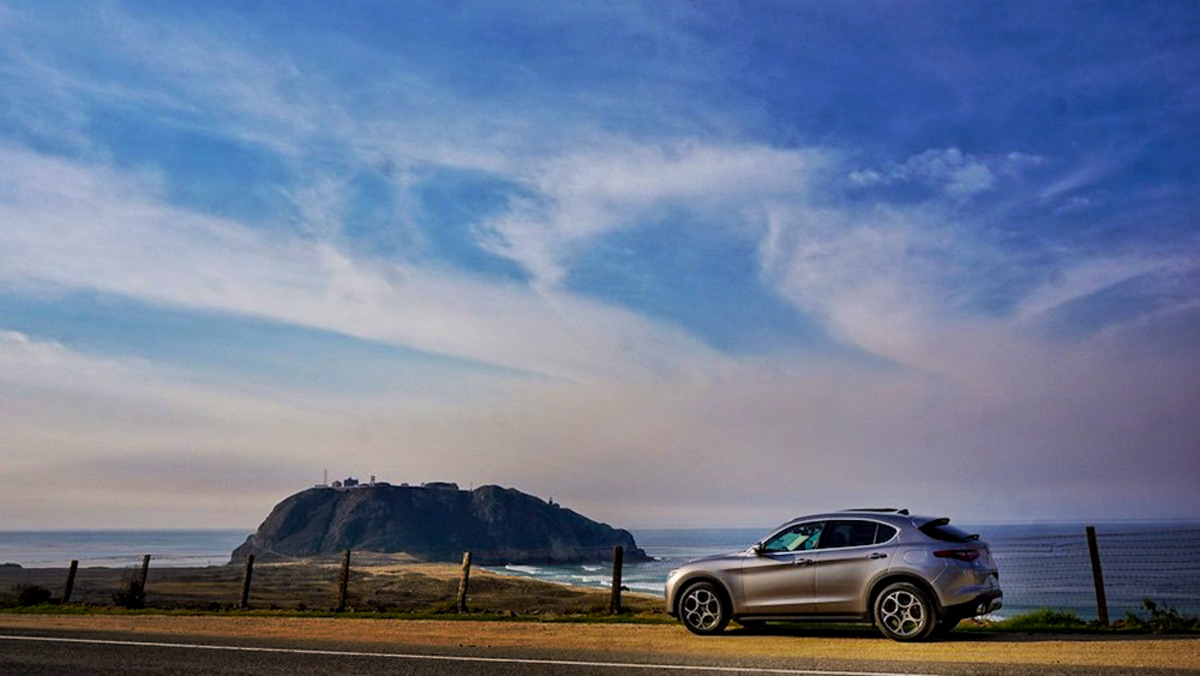 Despite the last-minute hiccup due to something completely out of our control, we felt accomplished for having completed our relatively unplanned journey. About 1,000 miles and five nights later, we could proudly proclaim that our Pacific Coast adventure had been truly about the journey and not the destination.