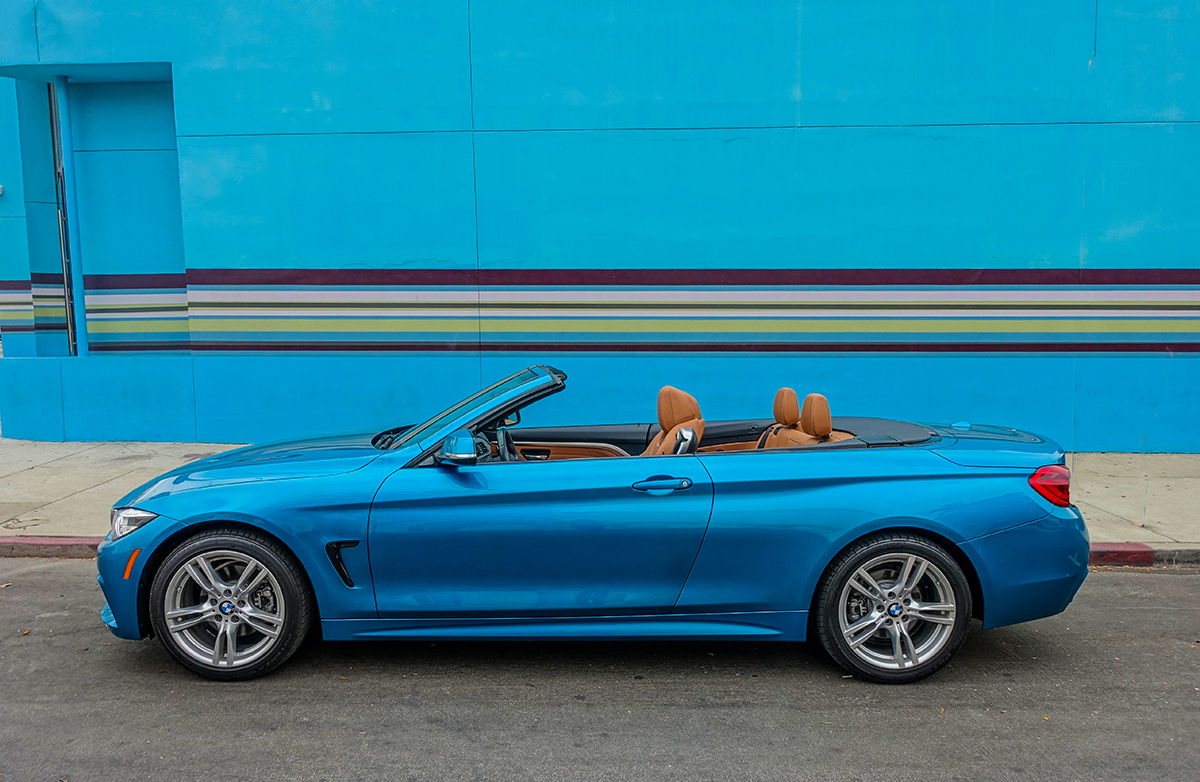 As a child, I would marvel at old photographs of my parents when they were young. The pictures were usually tinged with yellow and square shaped. What captured my imagination the most however, was how different the style was years before I was born. Clothes were bright polyester garments, tight on the chest and waist but flared at the hands and feet. My mother arranged her hair differently, using tons of spray to create body and my father sported a bushy mustache and carried a thin cigarette.
As a boy, I could not imagine a time when my life would stretch between such different worlds. But now, when the cars of my childhood pass on the street people stare with curiosity or nostalgia. It's not just styles that change, it's entire cities too.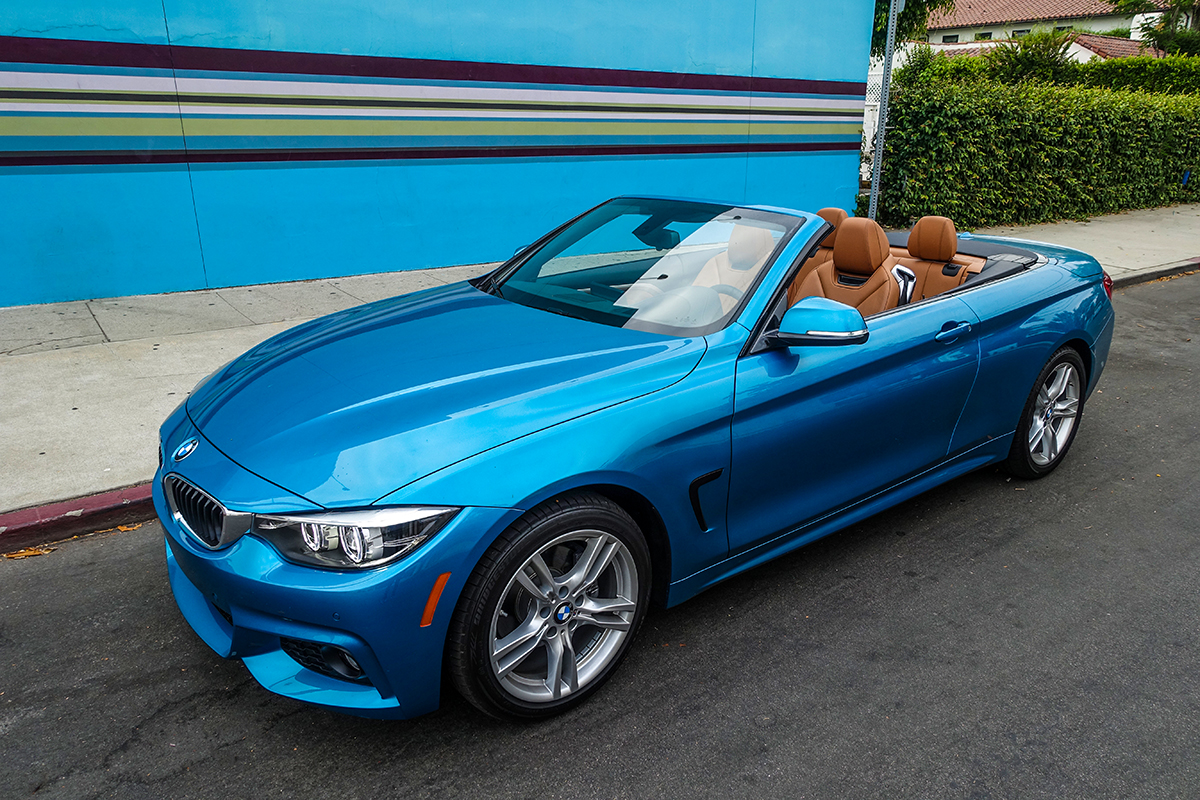 I first visited Los Angeles in 1996, when I was just above the legal drinking age and eager to prove myself at something. Much of Hollywood was seedy then, liquor stores, fetish shops, and strip clubs with flashing neon legs and breasts. Groups of men with tattoos on their faces would hang around their low riders, old Chevys, Fords, and Buicks that shone like rolling pieces of costume jewelry. I couldn't walk down the street without homeless people begging for money and cigarettes, or teenagers asking if I was old enough to buy them liquor.
Most of the people I met had come to LA from rural states like Kansas and Oklahoma. They were not drifters, but dreamers who had conjured lives of glamor, sex, and danger in their dusty farmhouses and suburban bedrooms, using pictures in magazines and an endless stream of prime time television. It was a friendly place, however, where my new friends dwelt excitedly, surely on the verge of greatness—the crest of a wave that was ready to break. They were young, beautiful, and hedged their bets on an almost spiritual certainty of being discovered late one night in a bar or all-night diner by some sharp-eyed producer with the ability to apotheosize with nods to the right people and an oversized checkbook.
On my latest visit to Los Angeles that sizzling energy of Hollywood had dissipated. So had the homelessness, the prostitutes, and the graffiti. A location on Sunset strip where a famous British actor was once arrested for meeting with a sex worker, now offered nothing more than an oversized burrito from a chain restaurant. The areas I had once roamed free and wild had succumbed to the corporate takeover of American cities. Some would argue the investment of chain stores and box stores bring renewal with the revenue they generate and the jobs they offer. It's certainly true that many downtown areas have been lifted from urban decay and are now cleaner and safer than they've been in fifty years. Others believe that such businesses have eradicated the individual character of urban centers through homogenization—an epidemic of sameness. In other words, parts of Hollywood now appear to be more condensed versions of the suburbs, where individuals don't just consume—they succumb to a corporate-fed aspirational identity.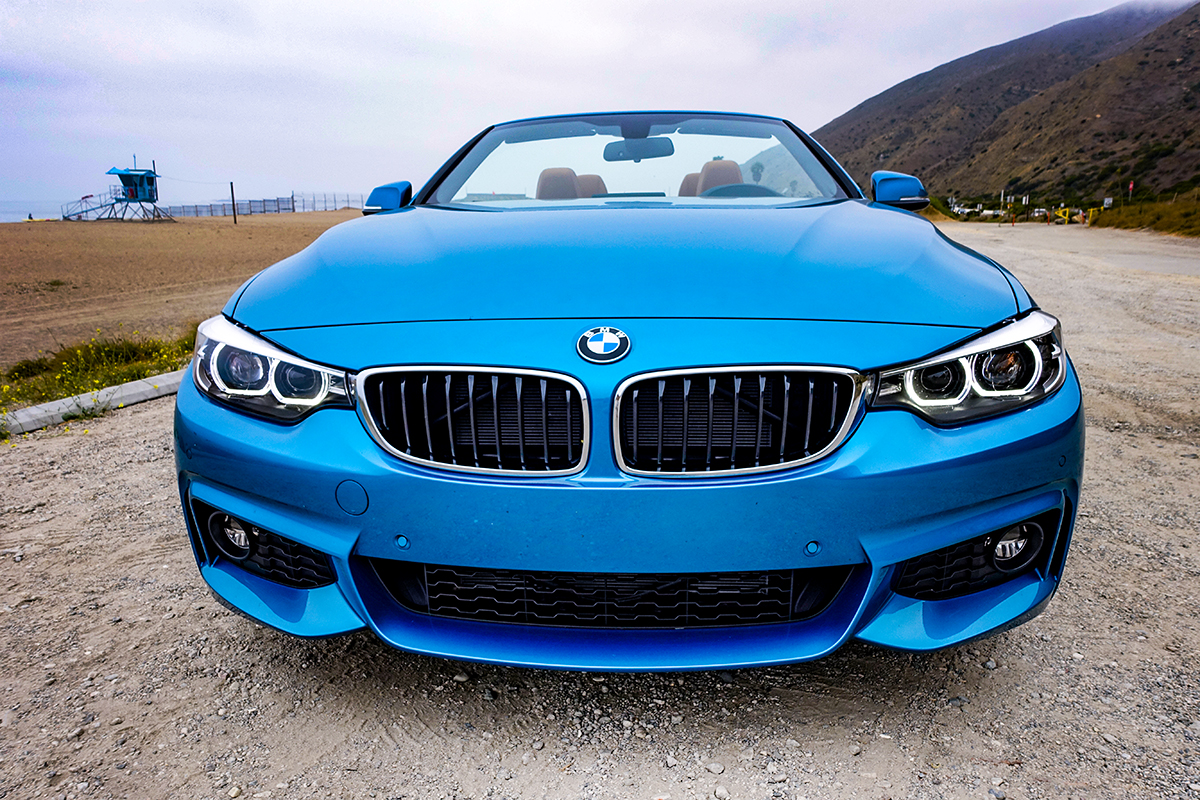 That's how a bit of how I've felt about BMW cars of recent years. I fell in love with the brand in the '60s when the stout and purposeful 2002 roamed the streets. The E30 and E36 3-Series cars of the '80s and early '90s managed to maintain their purity of purpose even as they became more sophisticated and luxurious. Lately, however, BMWs seemed to be more about luxury and status rather than living up to the motto "ultimate driving machine." So there was a little sense of unease as I pulled out of the parking lot at LAX in brilliant blue 430i hardtop convertible to explore some of LA's more authentic neighborhoods. Would it have an engaging personality or more a more homogenized feel?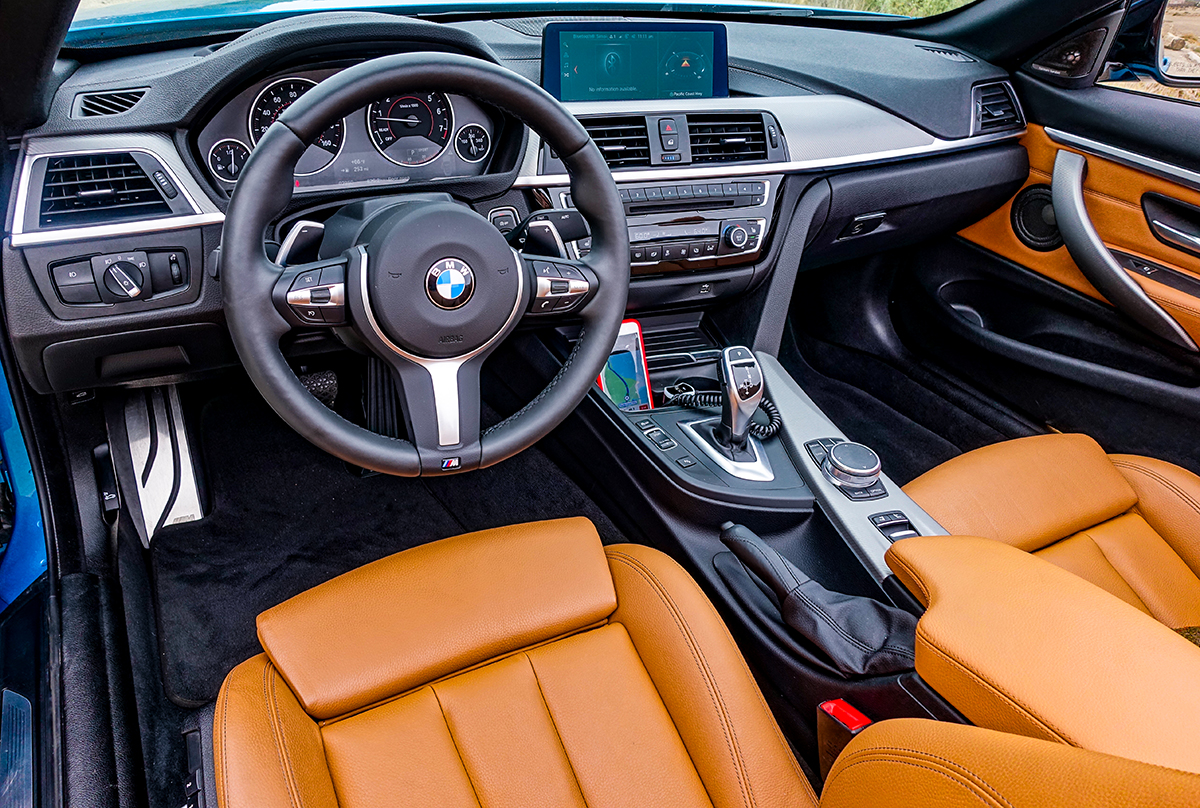 With a turbocharged 2.0-liter 4-cylinder engine that makes just 248-horsepower, it lacks the performance of a proper sports car. If that's what your looking for a 235i is a better match. The with the hardtop up, the 430i has the personality of a quick grand touring car rather than a convertible. The soft leather interior with visible stitching is a nice departure from the monochromatic paneling you find in many of this BMW's peers. In a city like LA where people judge your status based on the car you drive, this sophisticated convertible is equally at home being driven to the office on weekday or through the Malibu canyons on a sunny weekend joyride.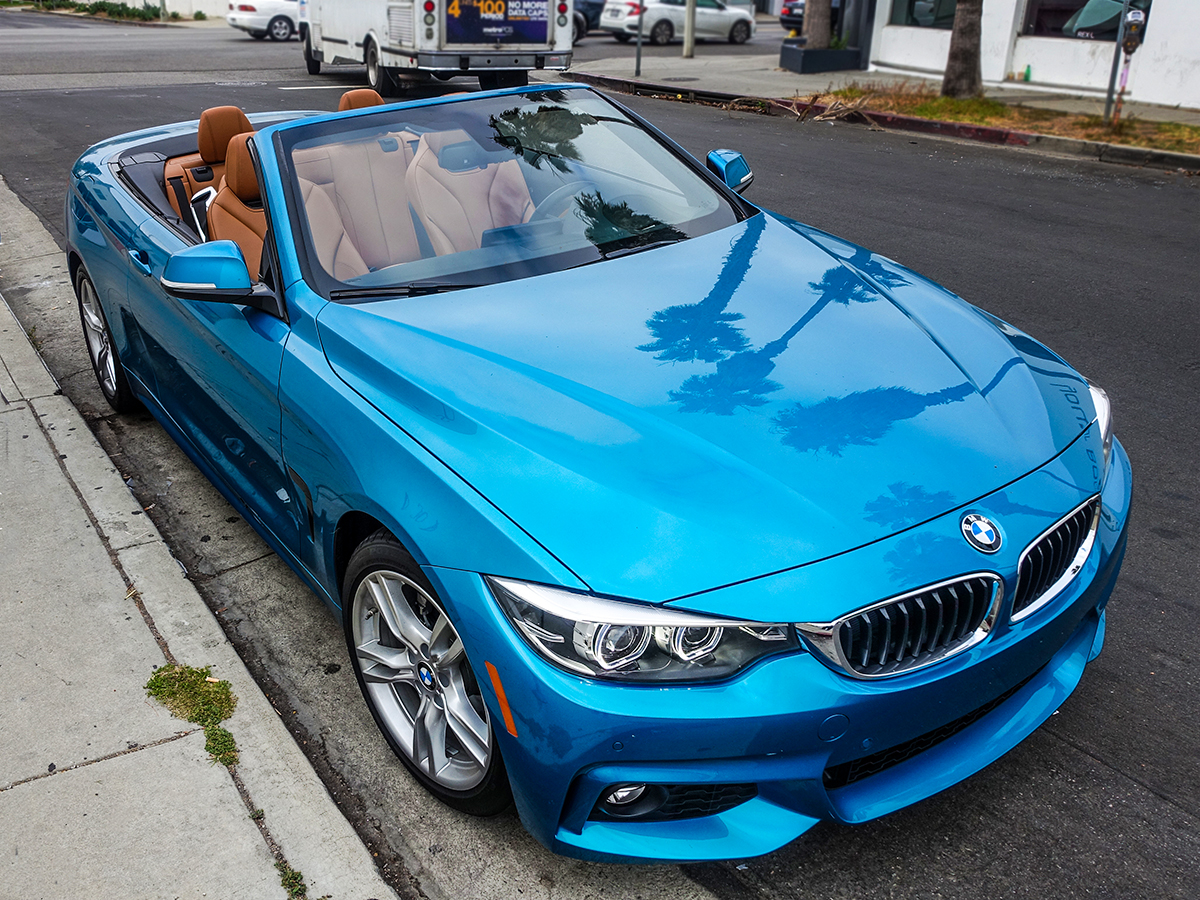 With the Hollywood I knew evolved almost beyond recognition, I recruited the help of Matt Graham, a TV scriptwriter, who has made his home in the City of Angels for many years. I drove the BMW to his neighborhood, Echo Park, and we walked around the famous lake where he pointed out the different shooting locations for the cult Roman Polanski film, Chinatown. Years ago, Matt explained, the lake was more famous for the bloated murder victims it yielded to police. Now, he said, you can buy different kinds of South American snacks from local food vendors, while children chase balls, and tattooed hipsters tan in bikinis read Virginia Woolf. This is what Hollywood used to be, he explained. But to me even Echo Park seemed different. More evolved somehow, less suffused with people's hunger to achieve fame at any cost.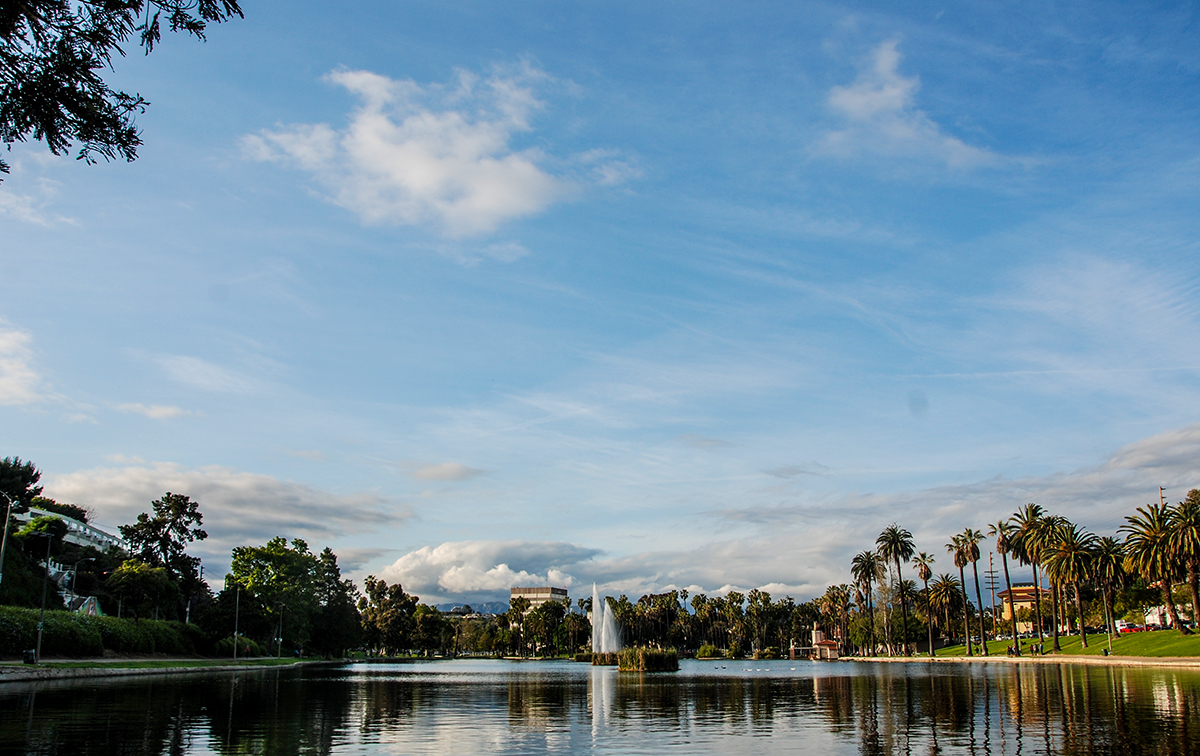 Visitors to Echo Park can rent paddle boats and glide around the lake. The young and beautiful of my generation who craved fame have been replaced by the millennials who seem more concerned with autonomy than accolades. The main strip of Echo Park is teeming with independent businesses; restaurants, tattoo parlors, and yoga studios. Perhaps disillusioned by the greed and vacuity of an industry that's become dependent on remakes, all-star casts, and franchises, young people now seem to be exploring society based on their own needs, rather than the need to be accepted. It's as though the young have inherited the wisdom their parents had to earn.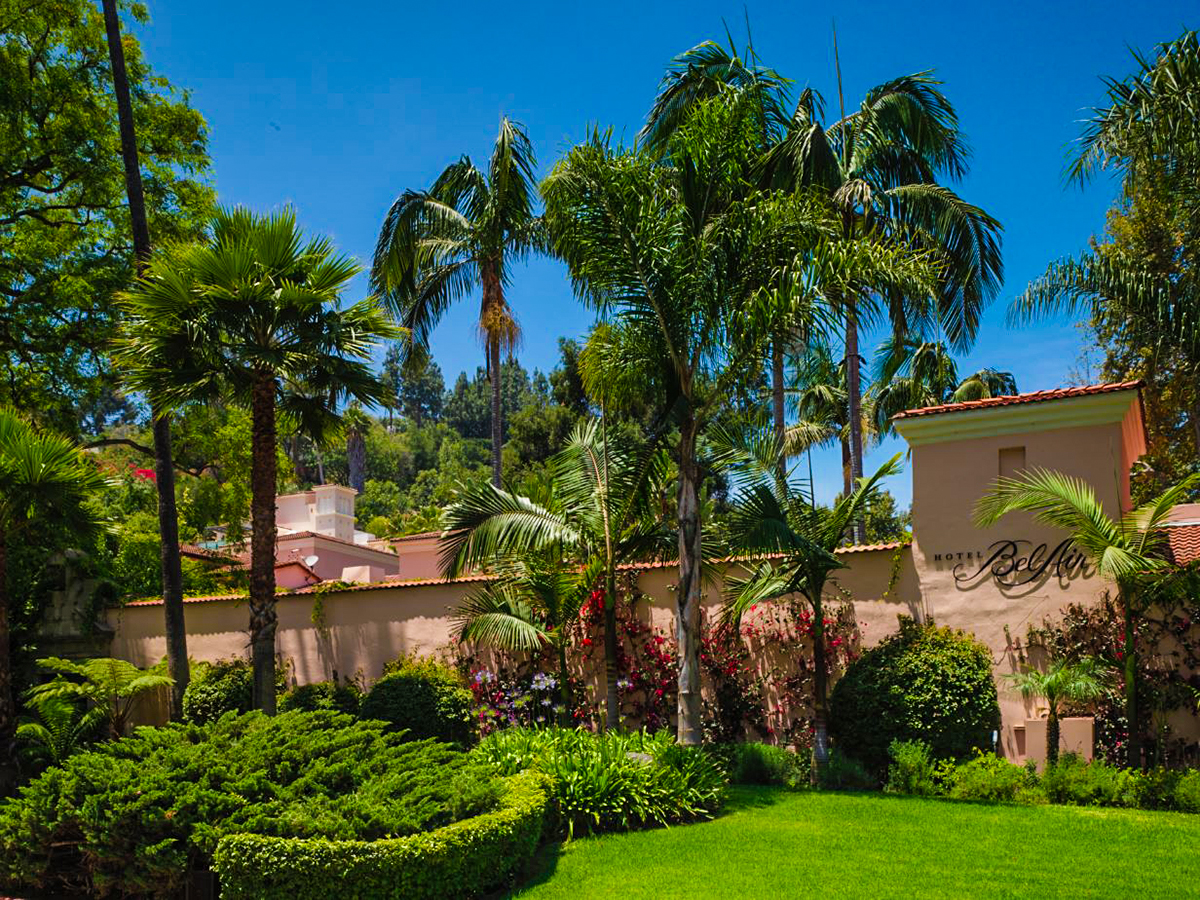 Los Angeles is made up of dozens of different neighborhoods, and each has its own character, or lack thereof in some cases. Echo Park is east of Hollywood. Traveling west toward the Pacific Ocean and Santa Monica, one finds Beverly Hills as opulent as ever, bustling with tourists and locals as they explore international luxury brands on Rodeo Drive. The residential estates – a vast array of architectural styles with green lawns and tall hedges – retain their imposing scale. Though it is changing slowly as modern mansions replace vintage palaces. The most interesting and luxurious hotels are still to be found in both Beverly Hills and slightly to the northwest in Bel-Air. For my few days in Los Angeles, I chose the Hotel Bel-Air which is owned by the same company as the Beverly Hills Hotel, still one of the world's most iconic places to sleep. Hotel Bel-Air, however, is the calmer and arguably more elegant sibling. It's nestled between mansions and palaces in the foothills of the Santa Monica Mountains, just beyond the tall, handsome gates of Bel-Air. People stay here for the quiet, the lush gardens, the gliding swans on a small lake at the entrance, and as I was to discover, the unrivaled service. The rooms are beautifully simple with attention paid to every doorknob, faucet, and pillowcase. Even the delicate vines of blooming pink flowers, creeping up the walls of the terrace have been manicured to create a magnificent aesthetic for guests soaking in the private hot tub. It's the atmosphere of this hotel that separates it from its rivals.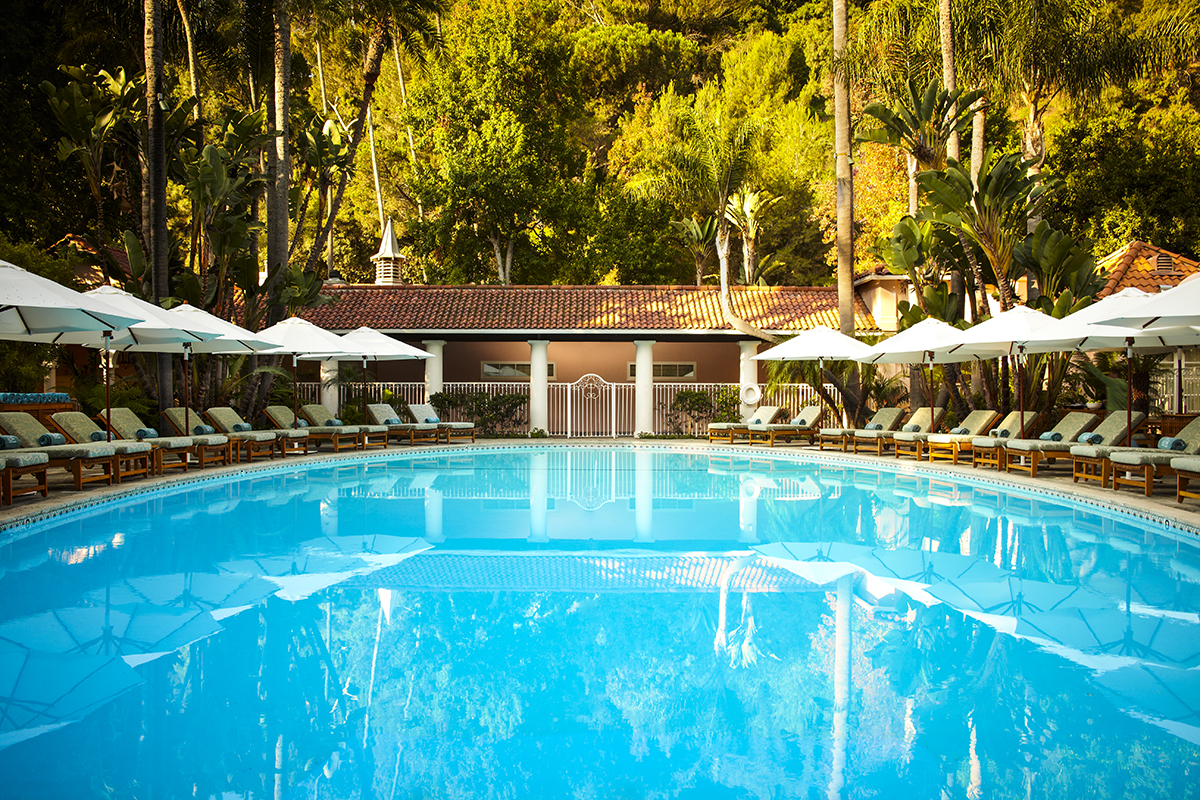 The experience of luxury often comes with a sense of loneliness. When we travel first-class, we haven't earned the smiles and friendliness of the people looking after us, we're paying for it. Those authentic human connections we all crave are trapped behind a veil of service. The Hotel Bel-Air, however, perhaps on account of its secluded location and inspired management, fosters a more familial environment that mitigates this sense of isolation. In other words, it's as though each guest is the distant cousin of a dignified, benevolent aunt who never appears. At the pool, members of staff often visit guests with complimentary fruit, or a quick fritz of Evian spray. It feels genuine because these frequent niceties require nothing in return, except good manners of course. That's why for travelers who require warmth and doting in addition to luxury, Hotel Bel-Air is the best choice. I wonder if such congeniality was perhaps one of the founding principles of the hotel when it opened in 1946, catering to Hollywood Royalty?
About that time, many of Echo Park's wealthy inhabitants had already moved away. Before Hollywood, this neighborhood was a center of the film industry, with many early Keystone Cop films being shot around the lake. By the 1950s, however, there were problems with gangs and a spike in crime which would continue until fairly recently. Echo Park is a stark contrast to the palatial, old-money feel of Bel-Air, and only about 20 miles west. But in notorious Los Angeles traffic, that could mean an hour or more with the air conditioning on full blast. Still, I had the top down for most of my time at the wheel. As I said, I was skeptical of the 430i Convertible but after driving it for a few days, I quickly became attuned to its unique dual nature. The 430i is really an automotive Jekyll and Hyde. On the one hand it's an automatic coupe that isolates you from city traffic, but once you put the top down and switch to manual mode shifting via the steering wheel mounted paddles, things get a lot more interesting. I discovered this when I took the car up to Santa Barbara on the famous Pacific Coast Highway where there are real cliffs you can drive off, just like in cartoons and film noir.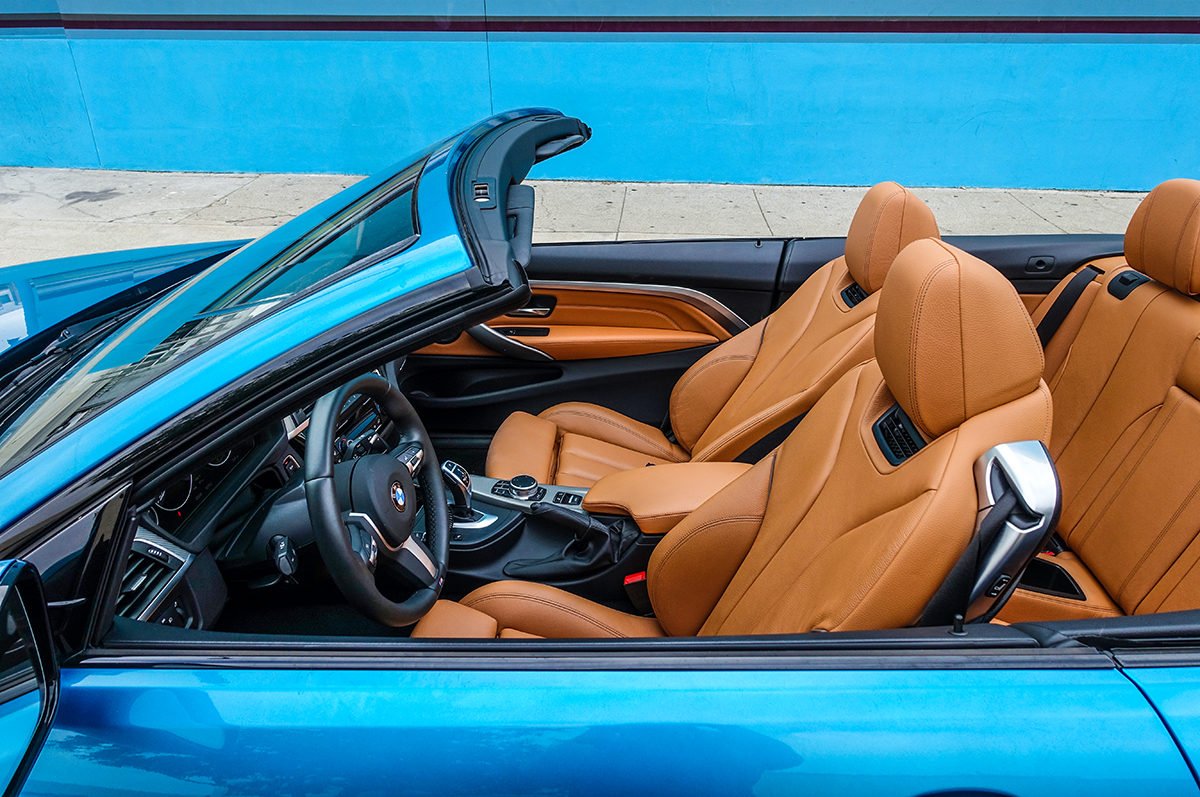 The 430i is a two-door sports car, but then it also has a generous back seat with plenty of legroom and proper headrests. Drive modes – Eco, Comfort, and Sport – allow you to tailor the driving experience to your mission. In Sport mode the optional adaptive dampers stiffen up providing more control in the curves curves and the throttle tip in becomes more aggressive for a satisfying feel of acceleration. When the fog rolls in, as it did halfway up to Santa Barbara, (that's when you really can zoom off a cliff) simply flick on the heated seat and neck warmers, toggle into comfort mode and relax. The Bridgestone Potenza summer tires tires on 18-inch sport wheels provide plenty of grip, but there's something about the wheel size that looks off, as though they're just slightly too small. That's aesthetics though.
In addition to Echo Park and Bel-Air, another area of Los Angeles worth exploring is Koreatown which despite being only about three square miles, boasts a rich history that blends the Korean diaspora with the antiquated opulence of Los Angeles during the silent film era. It offers one of the most interesting cultural experiences, with karaoke, coffee shops, and markets, all worth exploring, and all authentic. Maybe because this neighborhood has the largest population of Korean people outside of North and South Korea.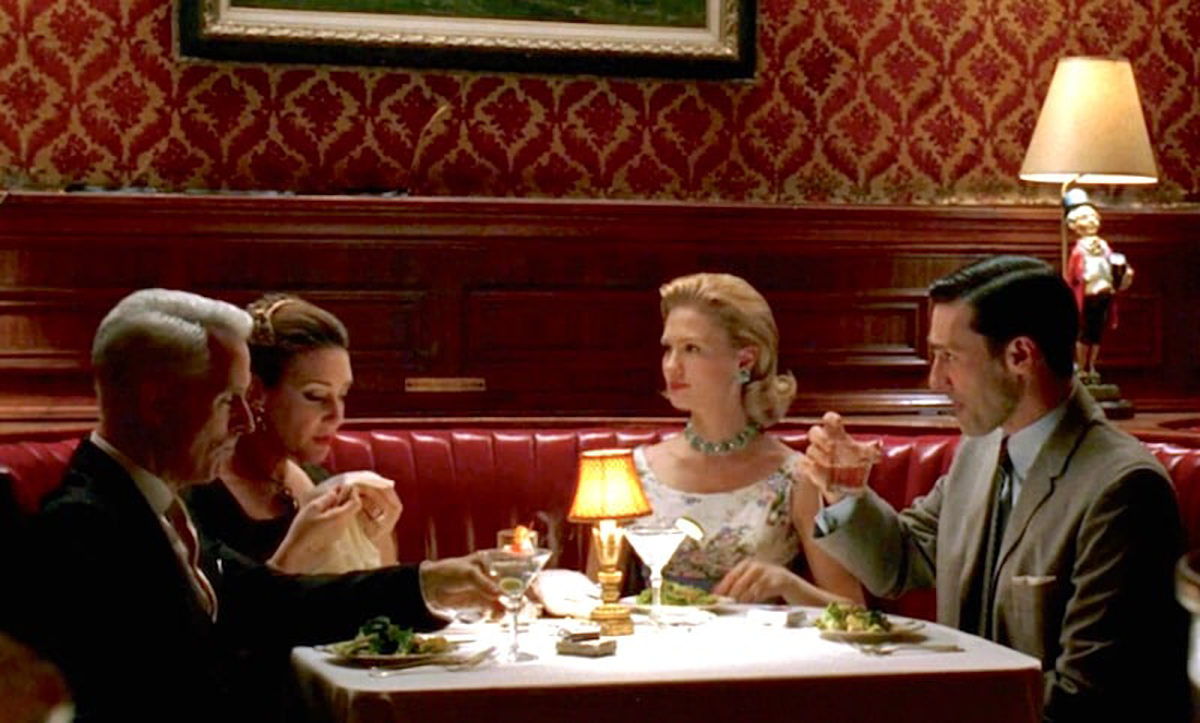 Matt Graham suggested Koreatown's The Prince restaurant for dinner, which opened in 1920 and has retained its original look of dark wood and crimson leather booths and strange, ghostly atmosphere. It's so iconic it was featured on an episode of the A&E series Mad Men. The menu now, however, is exclusively Korean and dominated by their specialty, fried chicken and beer. The Prince embodies much of the best of Los Angeles today. Just like the famous Hotel Bel-Air and Echo Park Lake, it somehow retains those elements that make it authentic while being unapologetically modern.
While I enjoy lamenting the loss of a Hollywood I so fondly remember, it's worth keeping in mind that it must have come at the cost of someone else's utopia, in the 1970s and then that Hollywood would have replaced another, perhaps of the post-war years. Before then there were other people, and others before them, all sensitive to a changing landscape. Just as there are those who wax nostalgic for the purity of the old 2002 and E36 320i. The 430i convertible delivers plenty of driving pleasure, in a more comfortable and more modern package. I suppose that's why those ancient Asian philosophers felt attachment was the cause of suffering, because everything is always in a constant state of change, whether we choose to accept it or we choose to get left behind.