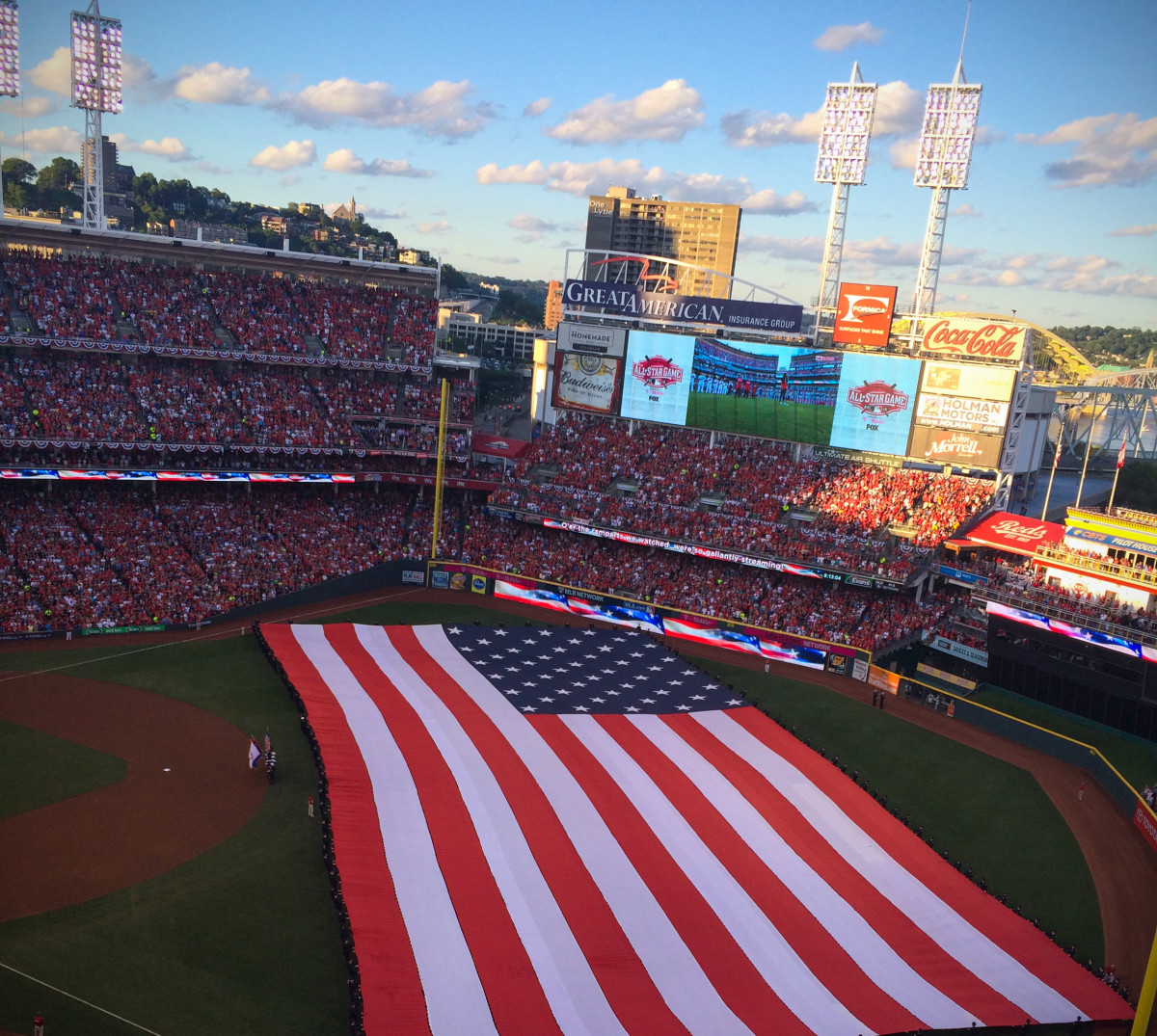 Back in the 1980s I was a copywriter at the advertising agency for Chevrolet, and one of my assignments was to help them sell trucks. As such I have a long history with and a deep affinity for the Silverado. I'm also a baseball fan, so when a representative from Chevrolet called and offered me a ticket to the 2015 MLB All-Star game and a new Silverado pickup as transportation from my home in Wisconsin to the game in Cincinnati, I was all in.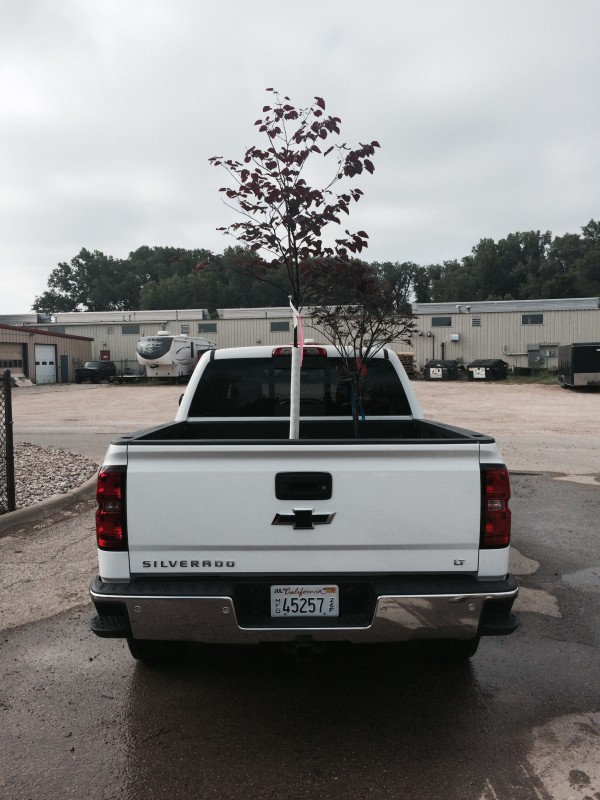 The Chevy Truck showed up at the Rides & Drives world headquarters a few days before the event and was immediately put to work hauling a new tree back to the house. I can tell you three things: the Silverado Crew Cab is big; it's all about utility; and the ride is greatly improved from the Silverados I pitched back in the '80s.
At just a tick over 19 feet long and more than 6 feet wide, every trip you take you have to think ahead about where you're going to park this thing when you get to your destination. Yes, it fits in a standard space, but barely. If you're trying to park in tight urban parking garages, however, the answer is usually no.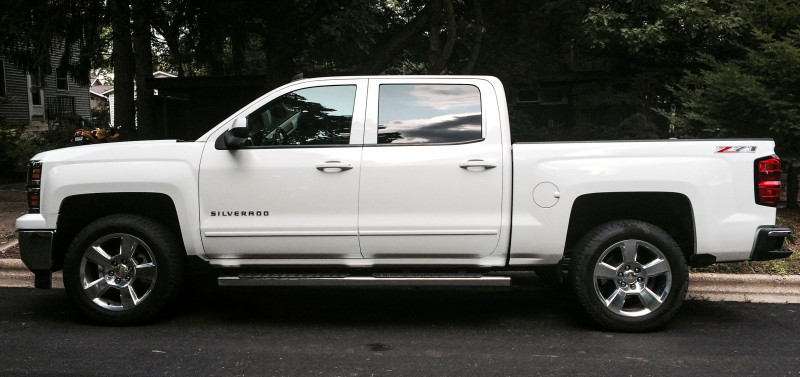 As big as it is, inside the Silverado feels more like a man cave than a cabin. There's plenty of room for five full-size adults – I'm talking six footers that tip the scales at over 200 pounds apiece – and all the tech gear you want: USB ports, 110v outlets, satellite radio, navigation and all sorts of other goodies. This is a work truck that you can load up with a few trees, as much mulch and gravel as you care to carry and when it's all cleaned up, use on Saturday night to enjoy a double date with your best friends.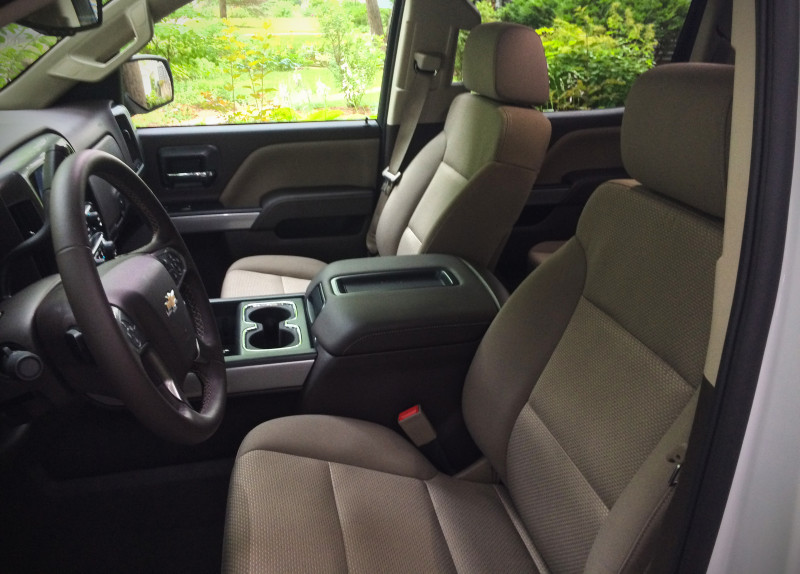 On the road, it drives just fine. Everything is tight, surprisingly quiet, and efficient, especially on the highway. At freeway speeds there was not a lot of road noise transmitted to the interior and I averaged nearly 23 miles per gallon on the interstate. Not bad for a truck that appears to have the aerodynamics of a concrete block bunker.
The important thing about this truck is that it is quintessentially American and I was driving it to that most quintessential of American sporting events, Major League Baseball's All-Star game.
Arriving in Cincinnati, I checked into our hotel, The Hilton Netherland Plaza. A gorgeous art deco building with immaculately maintained common spaces, the impact of walking into the lobby and dining areas is awe inspiring. They just don't build places like this anymore. The rooms, however, felt their age and not in the best of ways. While they were clean, quiet, and comfortable, they lack a lot of the modern amenities, fixtures and updates you expect in a first-class hotel – even those in classic buildings. The good news is, the beds were comfortable and seeing that my stay in Cincinnati would be less than 24 hours, that – and their ability to make a first-rate post-game martini – is all that really mattered.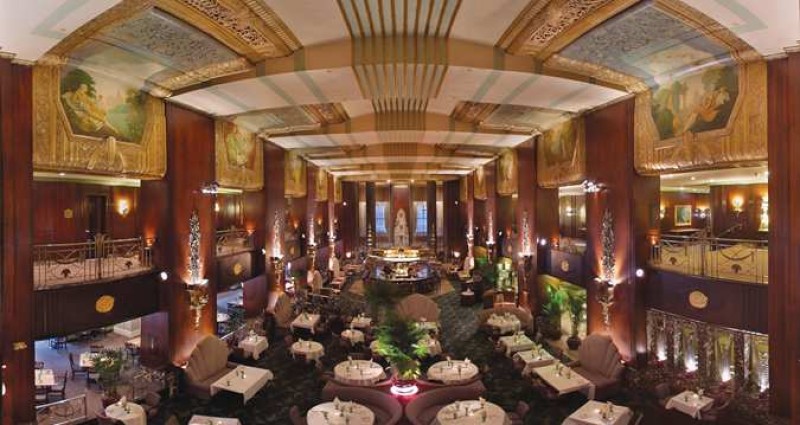 After check-in I headed over to the MLB FanFest at the Duke Energy Center, a marketer's wet dream of sponsor-driven displays and experiences for children and adults. There were batting cages, autograph booths, and Chevrolet included an interesting interactive game using the Oculus Rift VR system where you got to be an umpire, calling balls and strikes from a pitcher throwing over 90 miles per hour. After that experience, I might not yell at the umps quite so often after they make a bad call. Who am I kidding? Of course, I will.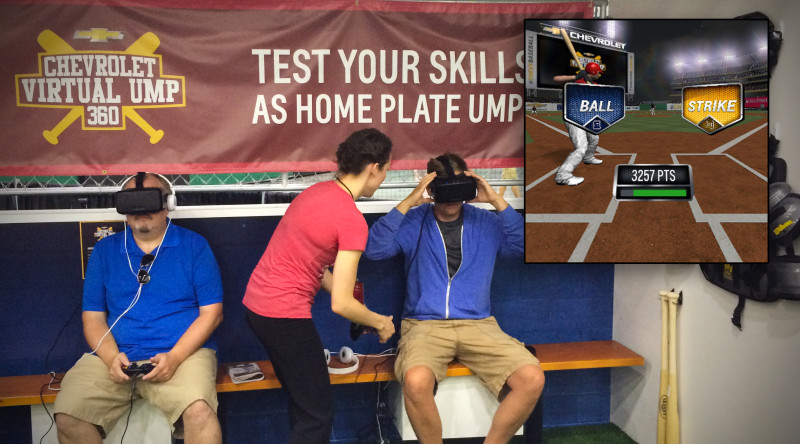 Dinner was an overdose of smoked meats and sides at the recently opened Pontiac Bourbon & Barbecue in Cincinnati's Over-The-Rhine neighborhood. With a wide selection of premium bourbons, deeply smoked brisket, ribs, pork and sausage, and a wide variety of tasty sides, this is a far cry above and beyond the usual local fare like that culinary abomination Cincinnati-style chili. The owners of Pontiac have created a cool, casual, bluesy atmosphere that was perfect for an early pre-game dinner. While not conveniently located to the Great American Ballpark, it was an easy Uber ride to the game even with the crowds that descended upon the riverfront for the event.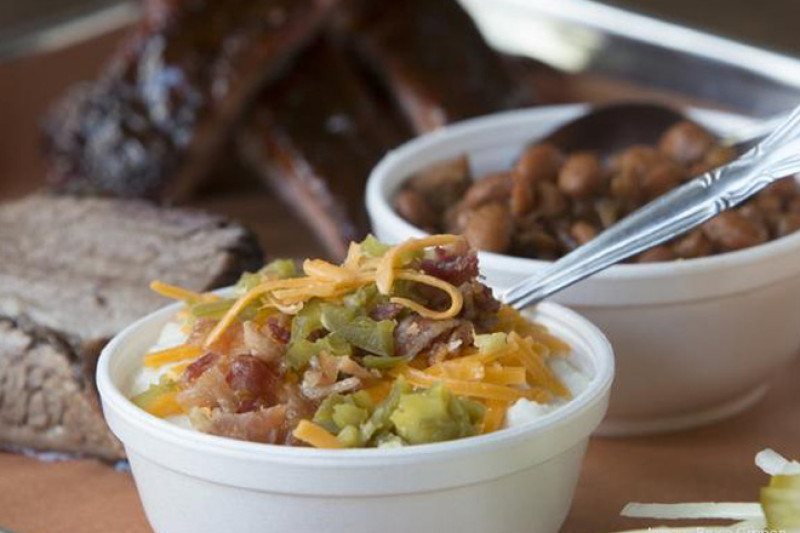 The game itself was exactly what you expect. Pageantry and history followed by a three plus hour exhibition where the best players in the league try to put on a show for the fans. The pregame this year was especially moving as Major League Baseball each team's "Franchise Four" and then brought out the men who were voted as the four greatest living players today: Hank Aaron, Johnny Bench, Sandy Koufax, and Willie Mays. It was a special moment and one I'm glad I was there to witness.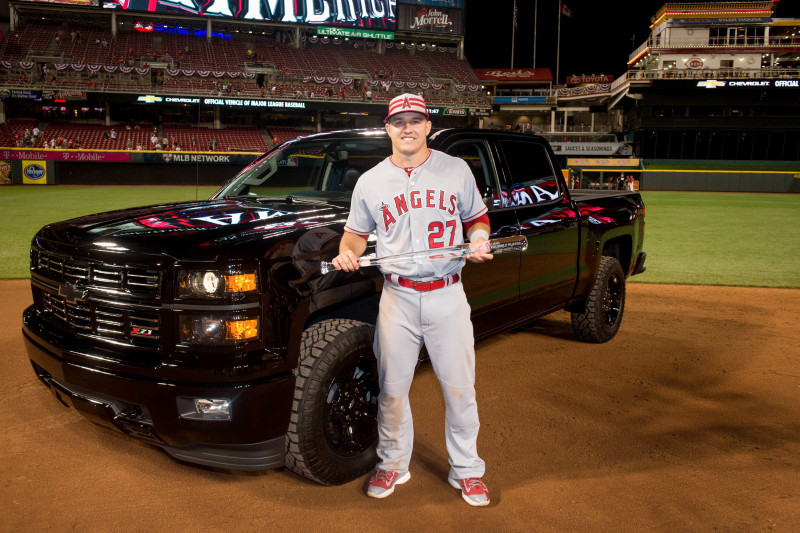 After an American league win, Mike Trout the MVP of the game got to choose his reward, either a 2016 Camaro or new Silverado truck not dissimilar to the one I was driving. Having driven home a Corvette the previous year for winning the same award, Trout settled on the pickup, probably to help him haul all the hardware he's already earned during his brief but storied career.
Driving home the next day was an easy six and a half hours thanks to the big, comfortable quiet truck. It was a classic weekend in every way. Though based on my experience I'd rewrite the lyrics to that old Chevy jingle to be "Baseball, Barbecue, Interstates and Chevrolet." That's a more fitting description of my trip.
Story links
Chevy Trucks
Major League Baseball
Hilton Netherland Plaza
Pontiac Bourbon & Barbecue
While Chevrolet paid travel expenses and provided the vehicle for this story, the opinions and recommendations in this post are 100% ours.