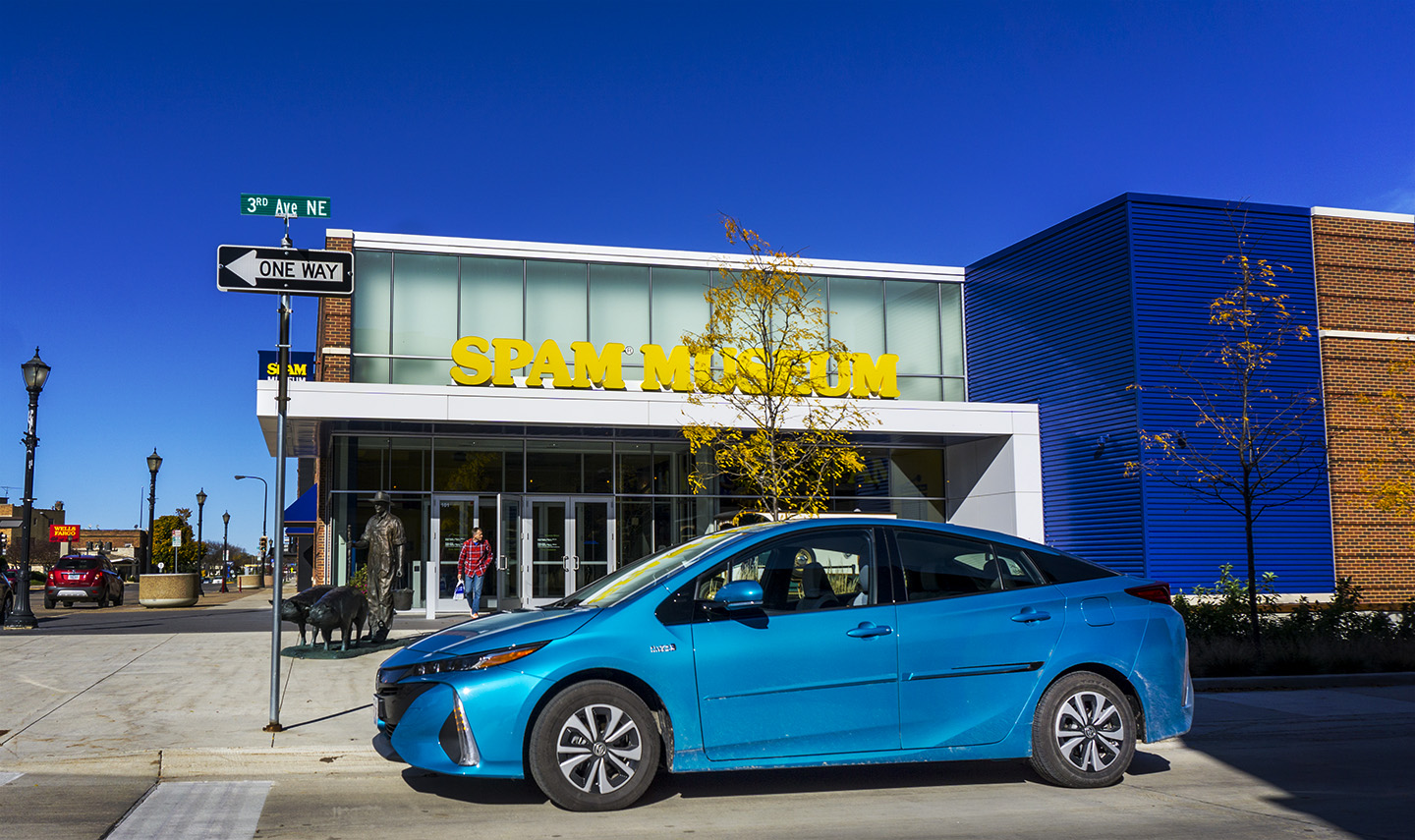 Mention the name Prius to any self-respecting car junkie and they'll likely scoff. "It's not a car," they'll say. "It's an automotive appliance." Even though Toyota has sold more than 10 million copies since its introduction in 1997, it is the Rodney Dangerfield of vehicles. It gets no respect. No respect at all.
So when I was told one would be arriving at Rides & Drives World Headquarters for a week, I had to figure out a story. As I read through the car's stats one number stood out to me, 640 miles of total range. The more I looked at that number the more it became not just a statement of fact, but a challenge. 640 miles on 11.3 gallons of regular gas and a full charge of its 8.8 kWh Lithium-Ion battery? I couldn't possibly let a claim like that go untested, could I? But I didn't just want to drive 640 aimless miles over a few days. I needed to go somewhere all at once.
That somewhere turned out to be Austin, Minnesota, a town 240 miles west of Madison. In order to stretch the total round trip to 640 miles, I took a few detours, hoping to arrive back home with just enough gas left in the tank to get me to my nearby BP station.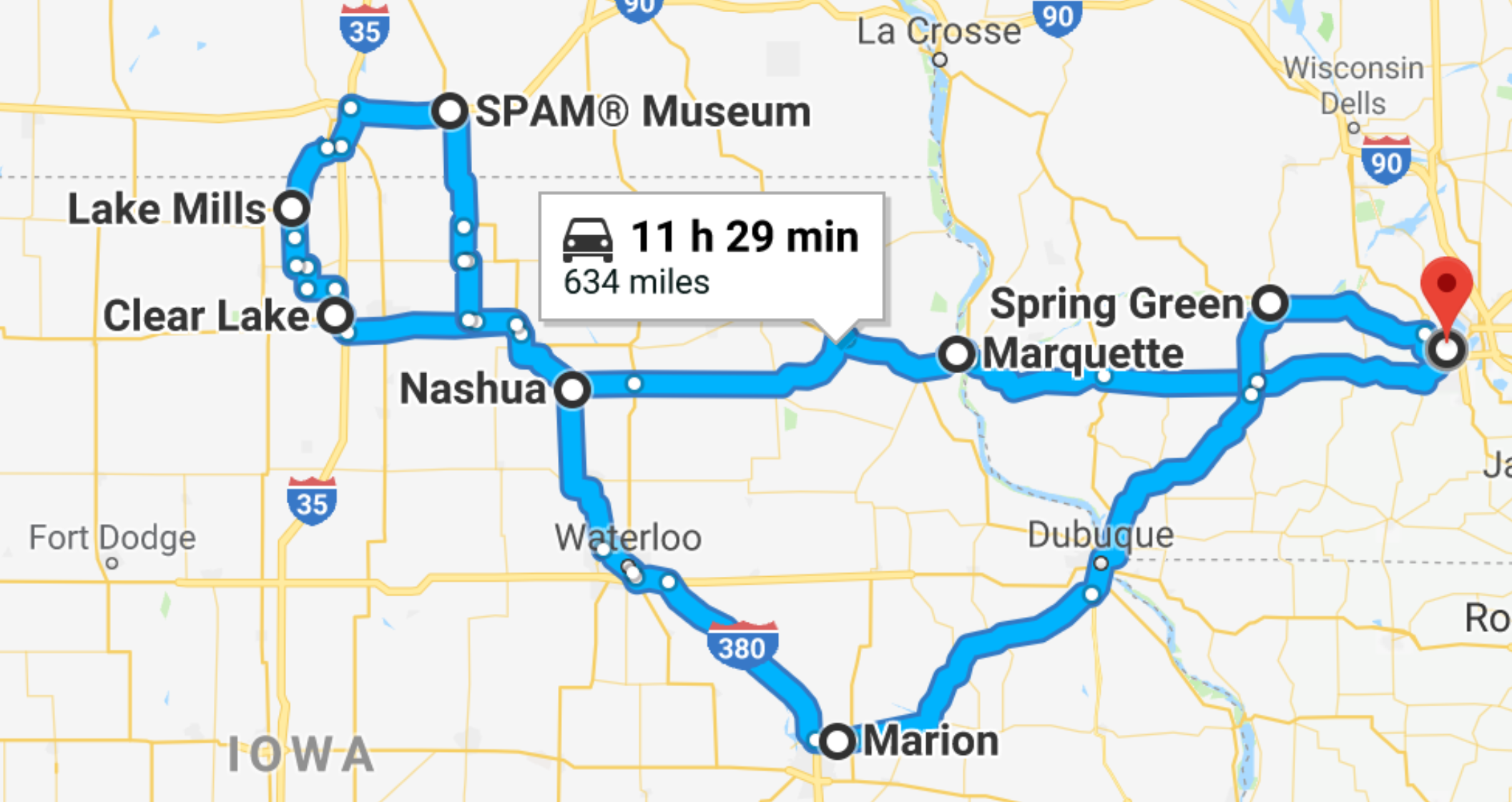 "Why Austin," you ask? It's home to Hormel Foods and a museum dedicated to its most famous product, Spam.
Like the Prius, enthusiasts in the food world tend to look down on Spam. During World War II the soldiers who survived on it called it, "Ham that didn't pass the physical." Yet since Jay C. Hormel oversaw its creation in 1937, well over 12 billion cans have come out of the plant in Austin and found their way into pantries around the world. For reasons I may never fully understand, many people, particularly Hawaiians, celebrate the stuff.
So in the pre-dawn mist on an unseasonably warm October Sunday with the battery fully charged, the tank topped off, and the odometer zeroed out, I headed west on US 18 to learn the truth about Prius and Spam.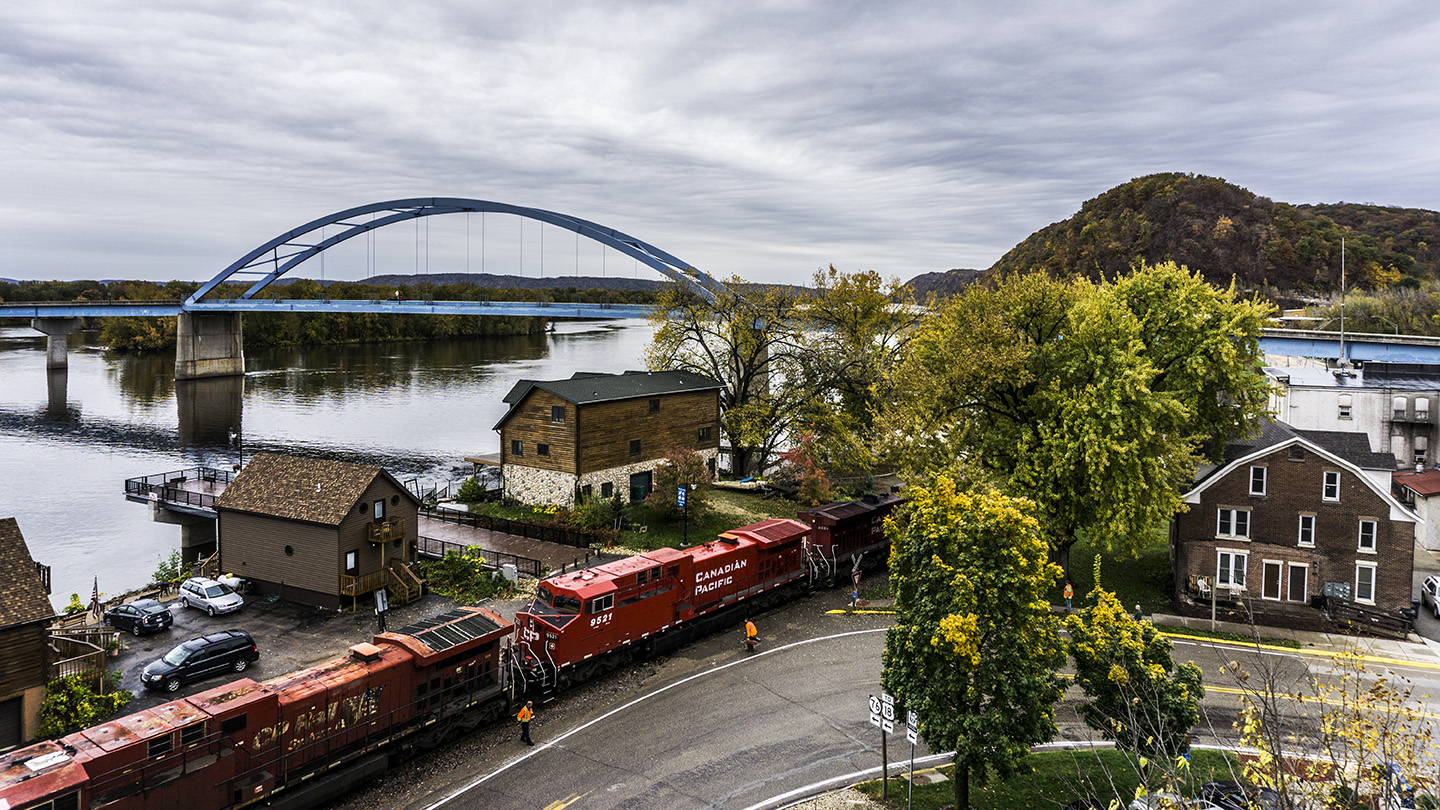 The trip began on mostly two-lane roads in a slight drizzle. By the time I crossed the Mississippi River at the picturesque town of Marquette, Iowa, the skies had started to clear and my initial impressions of the Prius were confirmed. This is not a car that provides visceral thrills. Driving one is really an intellectual exercise and satisfaction comes from optimizing your driving style to minimize your energy consumption. It's a game whose score is kept on the instrument panel and you win by besting the mileage achieved on the previous day or trip.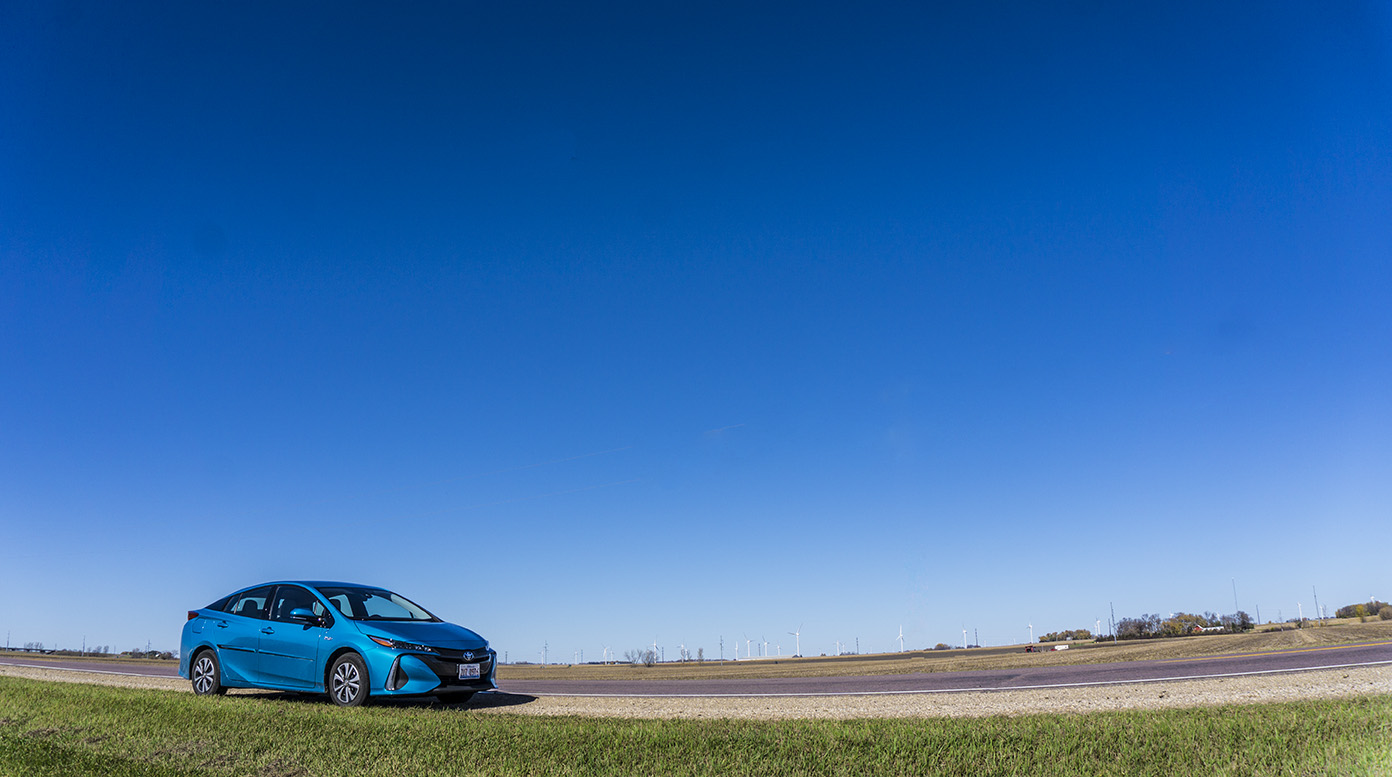 My 2017 Prius Prime Plus included some high-value standard features like heated seats, navigation, and Toyota's safety sense package (adaptive cruise, lane departure alert with steering assist, automatic high beams, and a pre-collision system with pedestrian detection). The overall feeling, however, is spartan and utilitarian. The high contrast, black and white, interior theme has an '80s sci-fi feel to it, with the center-mounted configurable digital instrument cluster completing the effect.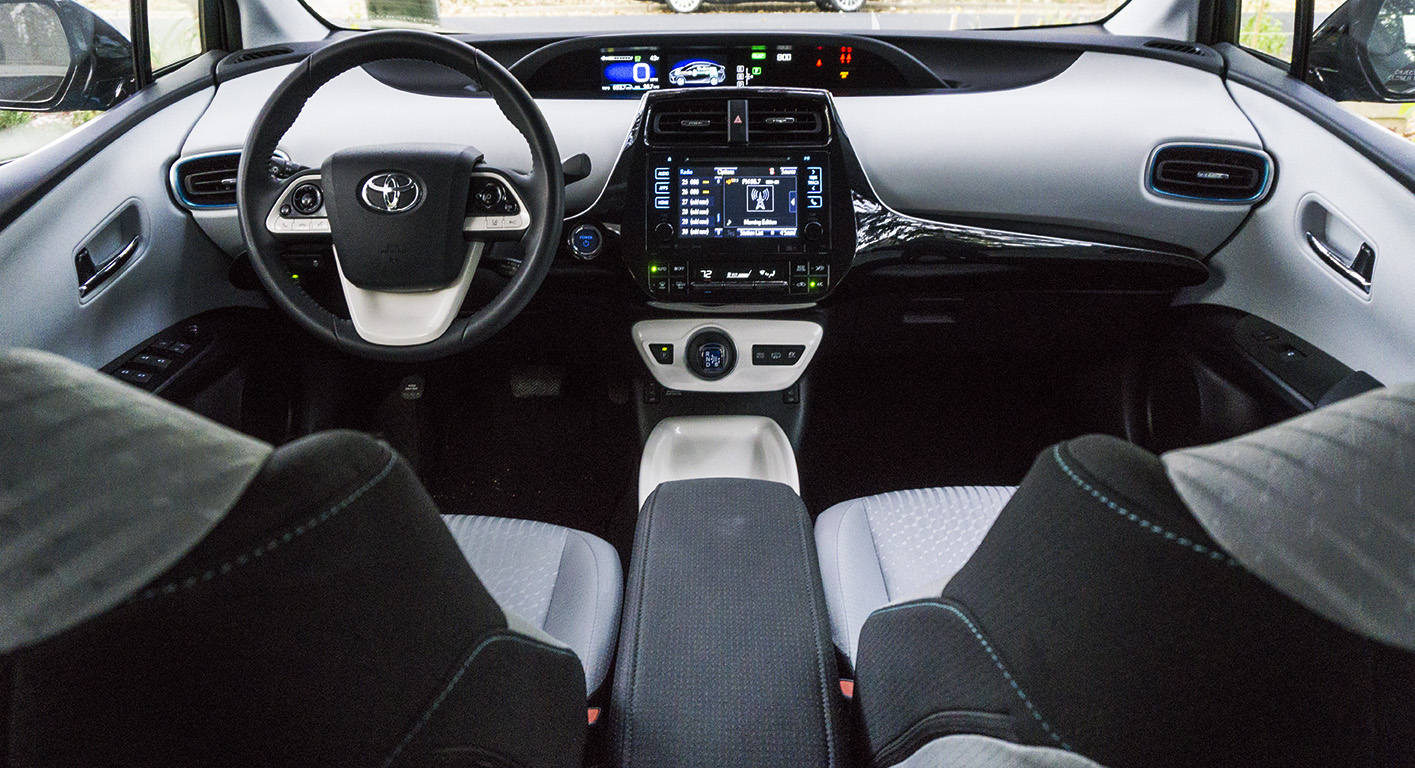 The big whiff for me inside is the use of plain glossy white plastic trim bits. While I admire Toyota's decision not to hide the use of plastic by making it look like faux carbon fiber or god forbid wood grain, the shiny white surfaces look (there's no nice way to put this) as if they were lifted straight out of the restroom of a commercial jetliner.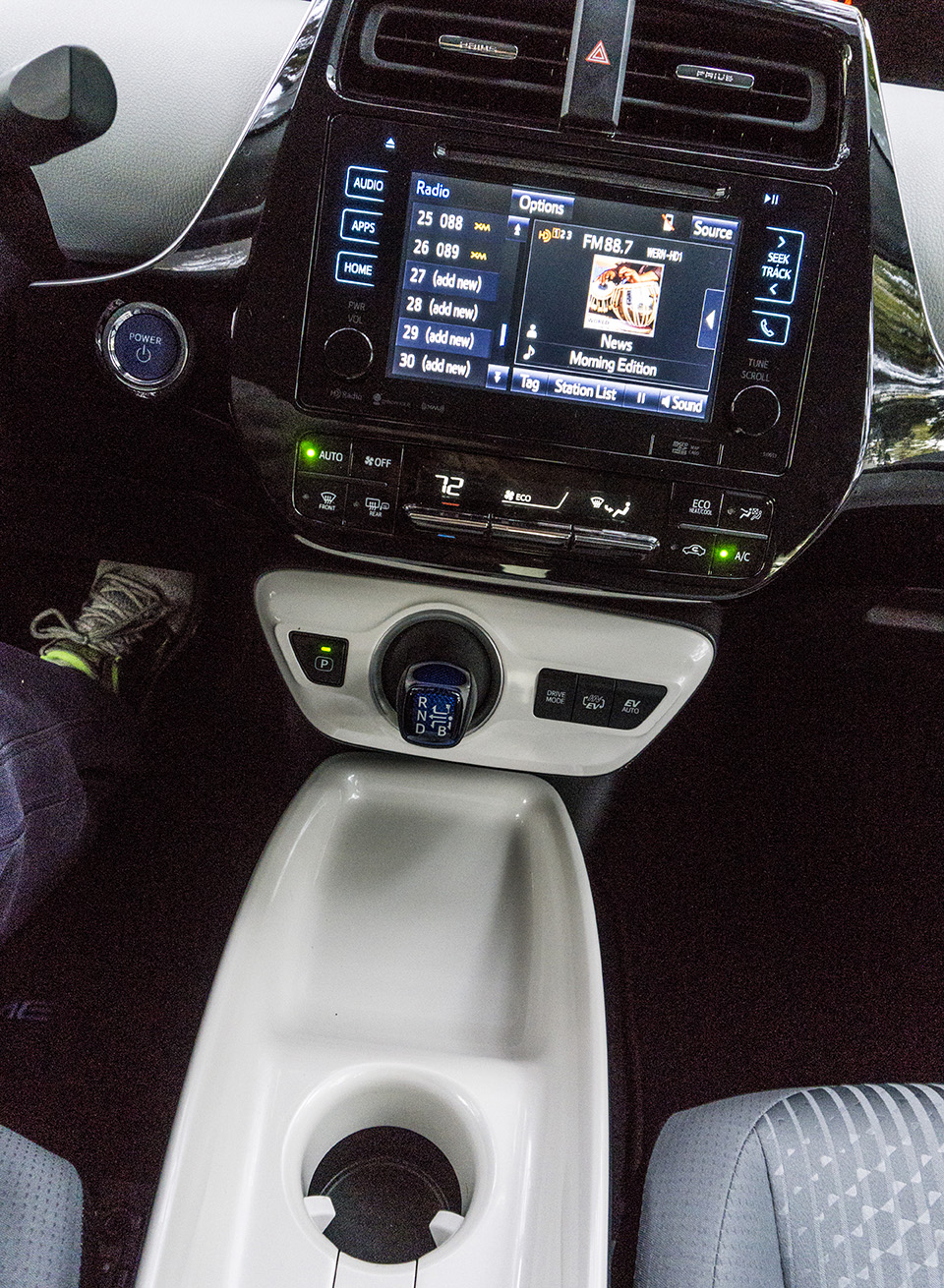 That said, the seats are comfortable, the sight lines are excellent, the standard JBL audio system sounds great, and there's plenty of room for four full-size adults in its capacious interior.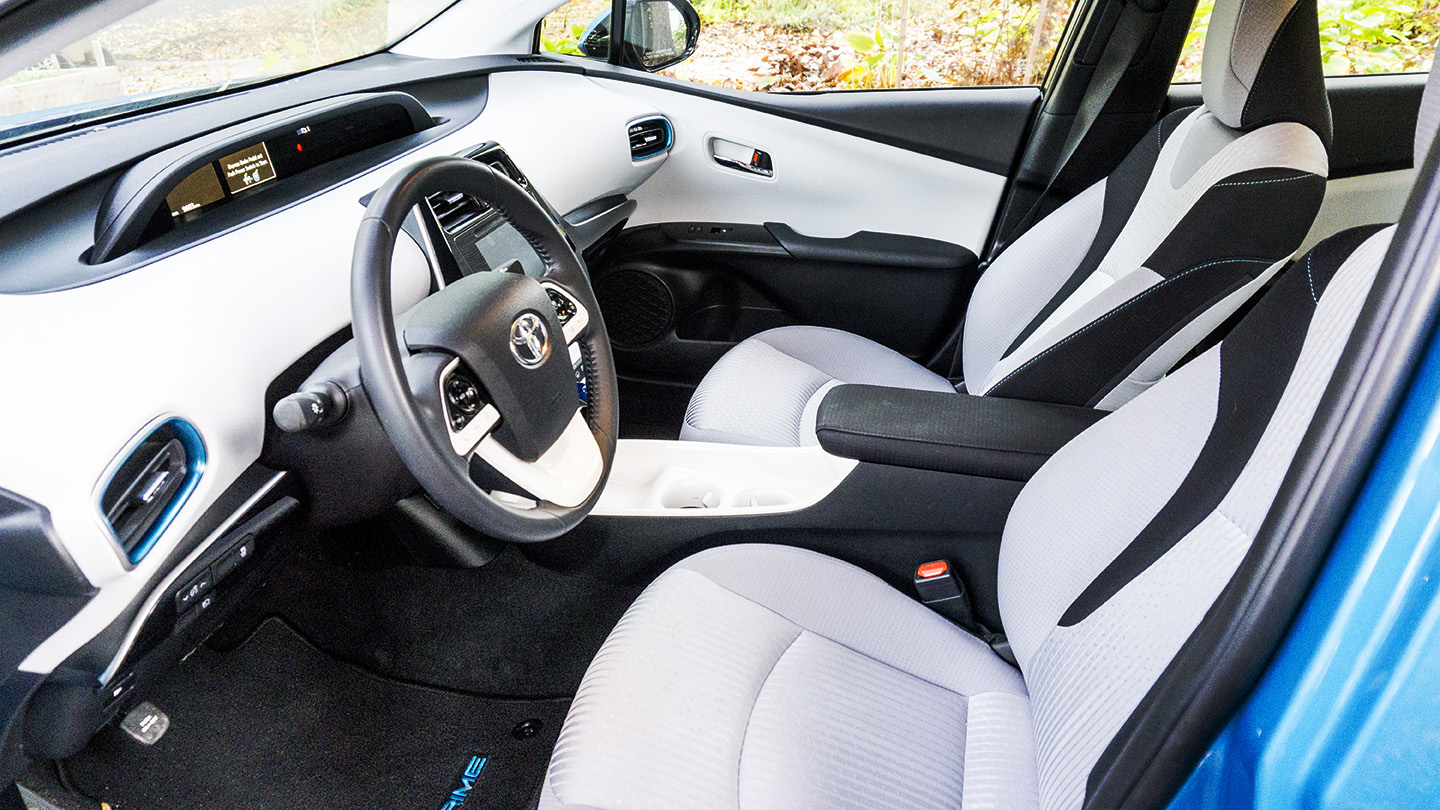 Exterior styling, like all Toyota products, is distinctive and polarizing. The Prius has always stood out from traditional cars. It's a vehicle that doesn't just confirm your tree-hugger status, it broadcasts it. While many articles have been written about the environmental impact of electrified, low emissions vehicles, the evidence is pretty clear that using less gas is better for the earth than burning more. So if letting the world know you're an eco-warrior is important to you, the Prius does so, loud and clear. Unfortunately it also says driving a good looking car isn't that important to you. I do like the new quad LED headlight configuration. It adds an aggressive and modern edge to the car's face. The wedge shape feels very aerodynamic and purposeful. The carbon fiber reinforced plastic rear hatch with its integrated spoiler provides a sporty finish to the design which the car does not live up to. There is plenty of room beneath its expanse of glass for a weekend's worth of luggage.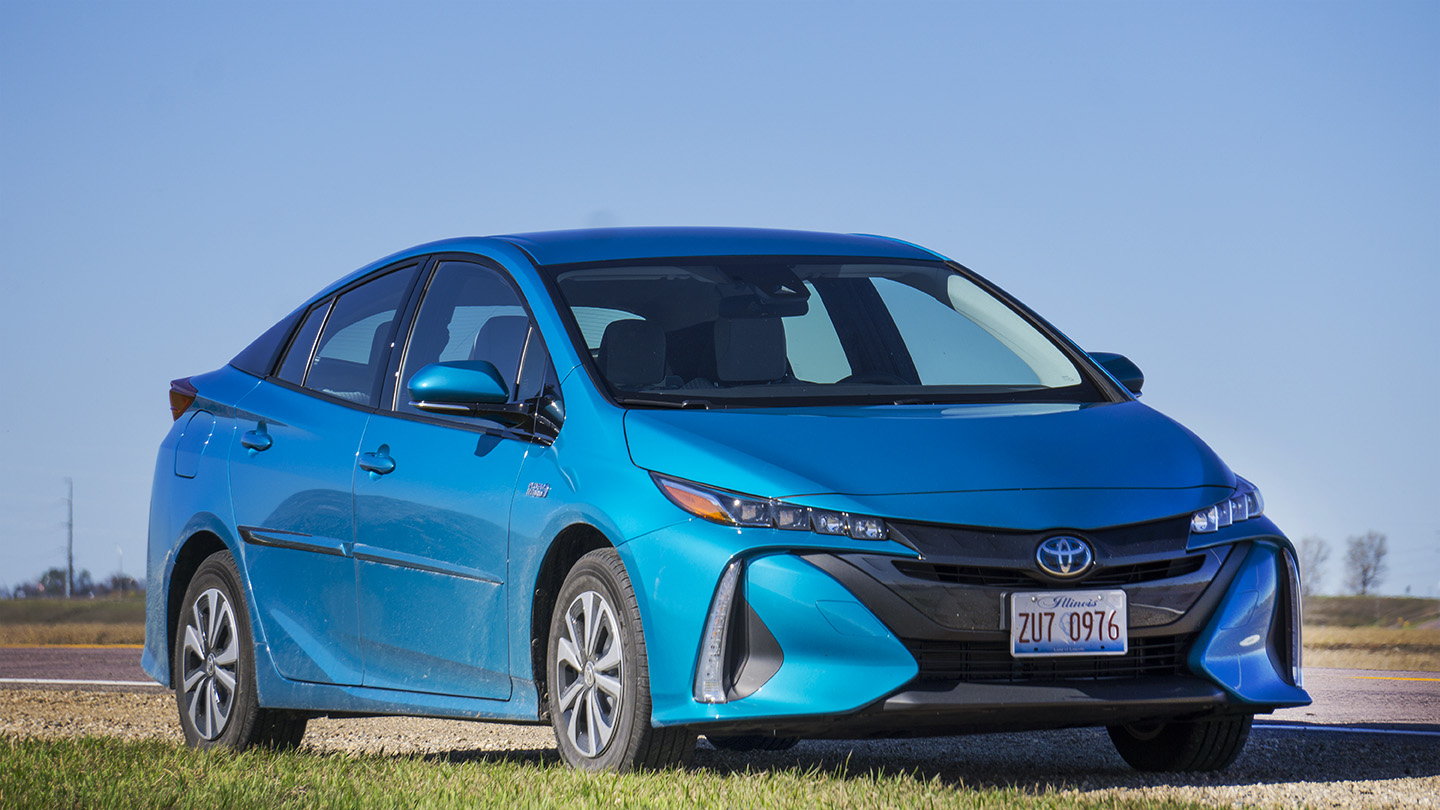 At the halfway point of my trip, I was pretty convinced the Prius wouldn't see 640 miles without refueling. I'm guessing two factors had a great deal of impact on this. First, driving economically is not my default mode and old habits die hard. As much as I tried to use the adaptive cruise control and stick to the posted speed limits, there were occasions where destinationitis got the better of me and my right foot sank further to the floor in order to pass a slower moving truck or shorten an interminably long stretch of rural highway. The other issue is that this trip was conducted mostly on open roads. This meant very little braking so I didn't get any benefit of the regenerative system. Most hybrids are more efficient in town than on the highway for just this reason. You can't recapture energy if you never step on the brake.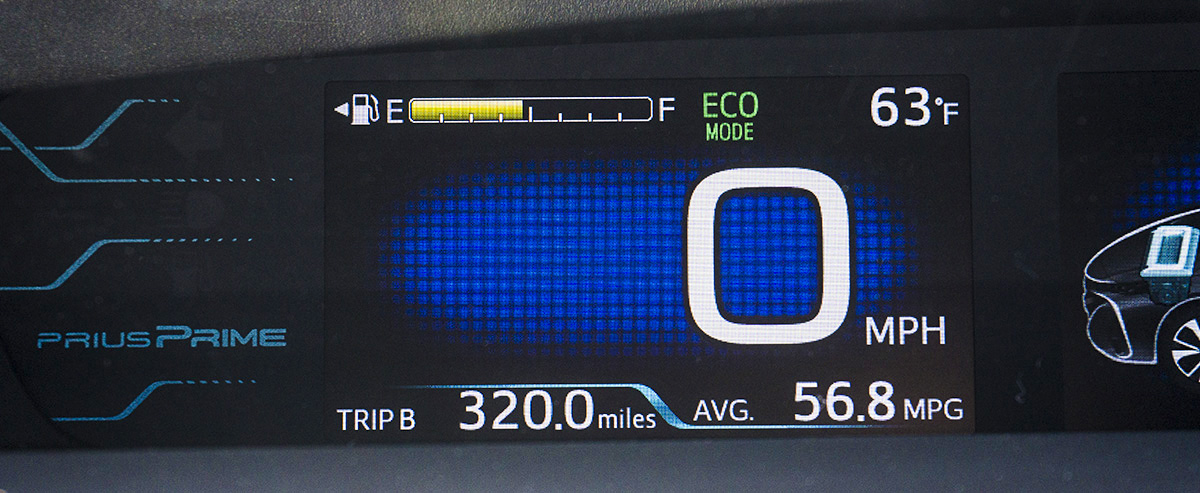 The rest of the driving experience was perfectly comfortable. Acceleration isn't anything to write home about, but there's plenty of power for merging, climbing hills, and passing. The steering while lacking significant feedback has solid on-center feel and predictable turn in. The suspension is supple enough to eat up minor imperfections. And even riding on low-rolling resistance tires, road noise isn't an issue at typical highway speeds. This meant after 320 miles and more than 6 hours in the car, I wasn't stressed or overly tired from the first half of my Sunday drive.
With a full understanding of the Prius Prime and why people love it, it was now time to convince my taste buds that there is a place in this world for Spam.
George A. Hormel founded his eponymous company in 1891, humbly enough as a small meat processing operation and retail market in Austin, MN. Focusing on increasing production and efficiency while maintaining product quality in its early years, the company grew from an eight-person operation to a multi-state company with distribution centers in Georgia, Texas, Illinois, and Alabama thanks to the invention of refrigerated rail cars. Always a company to take advantage of innovation, in 1926 Hormel introduced the canning process to preserve its products and make them even more widely available. In the 1930s they added three iconic products to their line, Dinty Moore Beef Stew, Hormel Chili, and the object of this pilgrimage, Spam.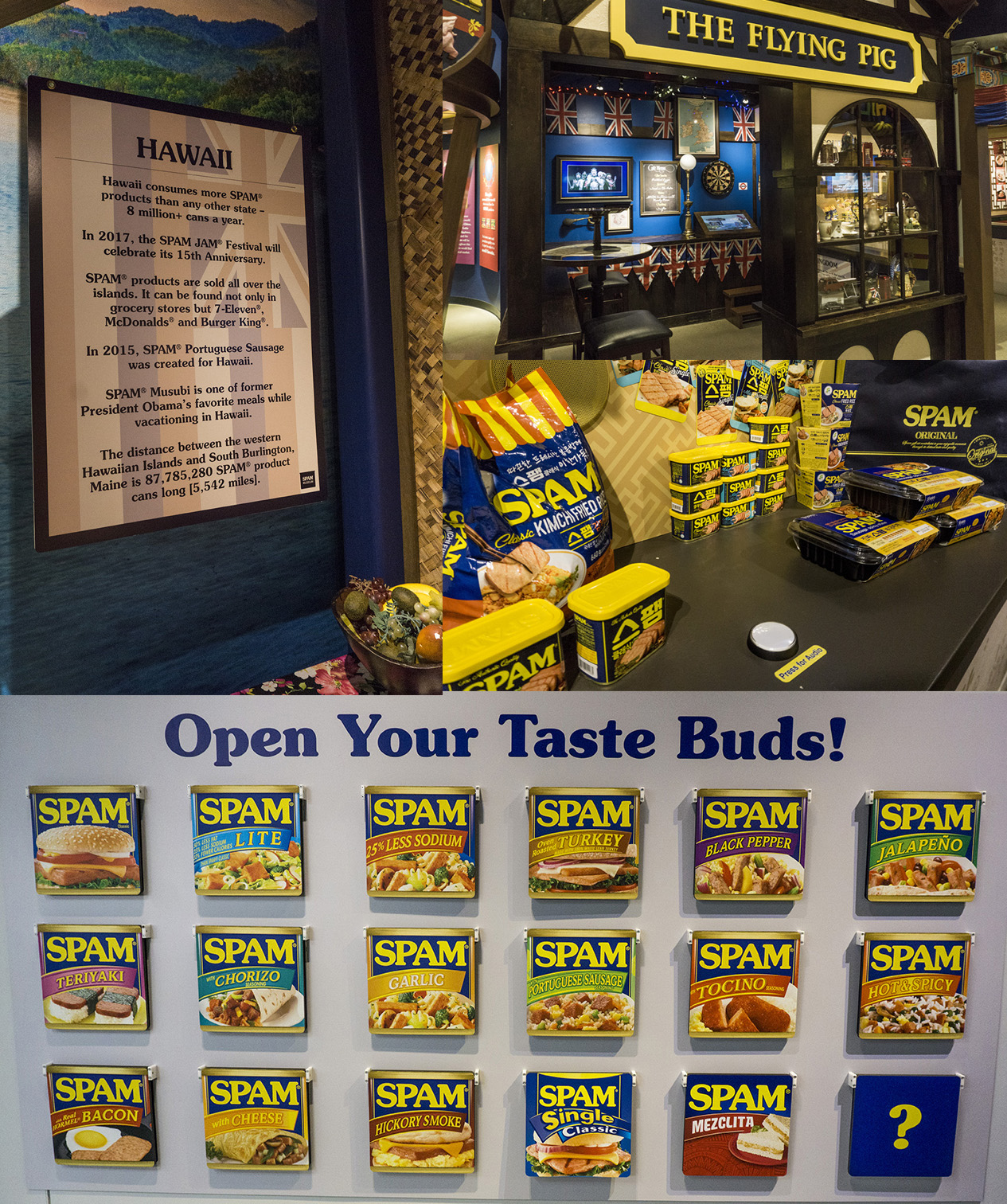 A quirky collection of exhibits, the Spam Museum covers much more than the company's history. Walk through and you'll learn about Spam's role in feeding our troops in World War II (over 150,000,000 pounds were shipped to the Europe and the Pacific theaters). That exposure helped secure the brand's international presence in both the UK and Pacific Island nations. While not quite a delicacy, SPAM has a special place in the diets of people from Guam and Hawaii among other areas. Spam can be found on the menu at both McDonald's and Burger King in Hawaii and every year the "Waikiki Spam Jam" festival is held on Oahu.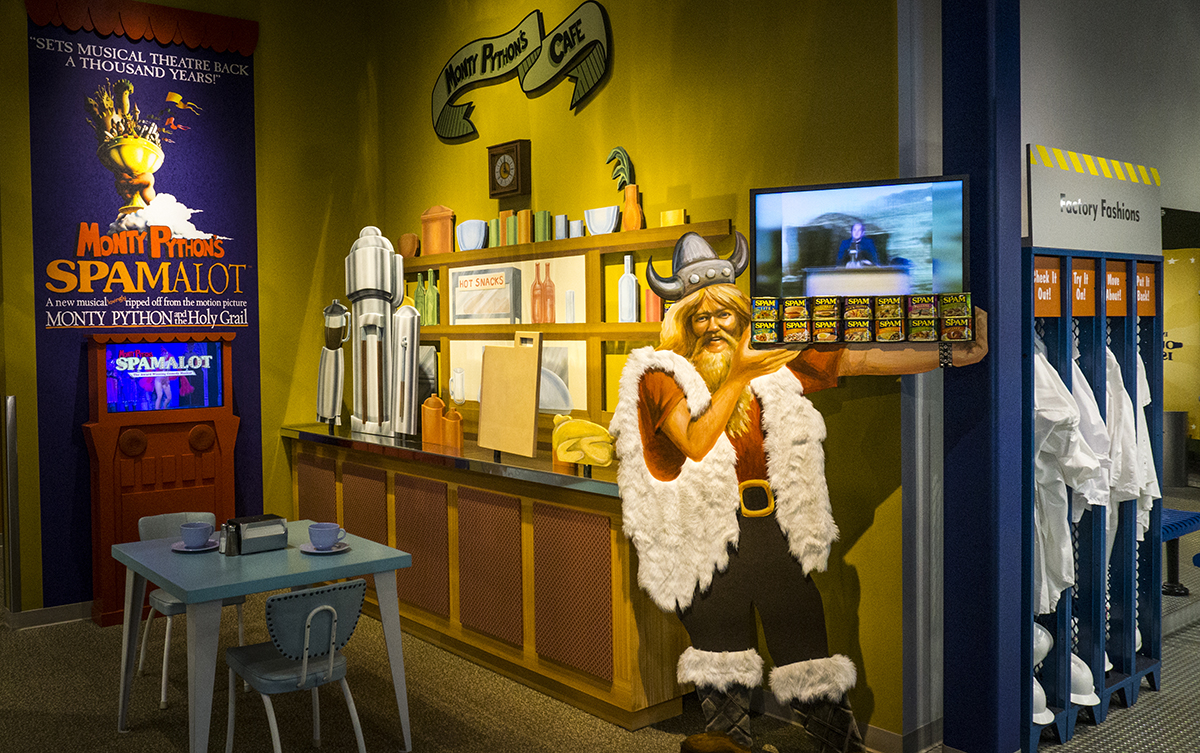 While I took in the exhibits, "Spambassadors" walked around with grilled samples of the various varieties of Spam. That's one of the things I like about this place, not the samples, but the attitude. Yes, they're serious about Spam here, but they don't take it too seriously. So much so that there's even an exhibit in the museum dedicated to the Monty Python sketch and musical featuring Spam.
Of course, no visit to a museum would be complete without a visit to its gift store. Here you can purchase every flavor of Spam, even those not generally available in U.S. stores like Spam Tocino which is developed specifically for the Philippines and Spam Mezclita, a spreadable concoction made of Spam classic, cheese, and red peppers which apparently is a favorite in Puerto Rico. I picked up a can of Spam Classic for a friend and brought home another of Teriyaki Spam which a few days later I transformed into a very simple and tasty dish, serving it over rice with scallions and soy sauce to allow all the Spammy goodness to shine through.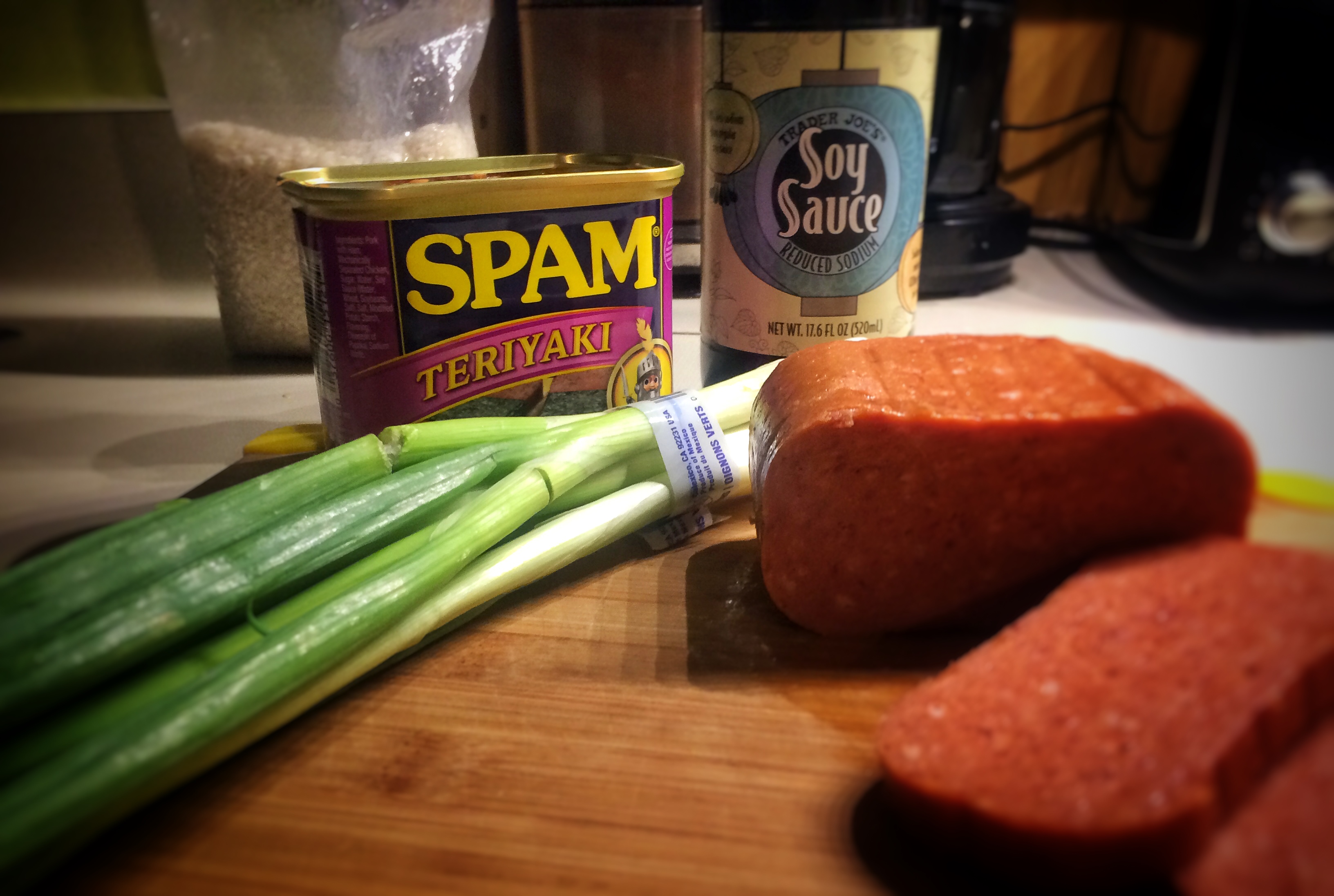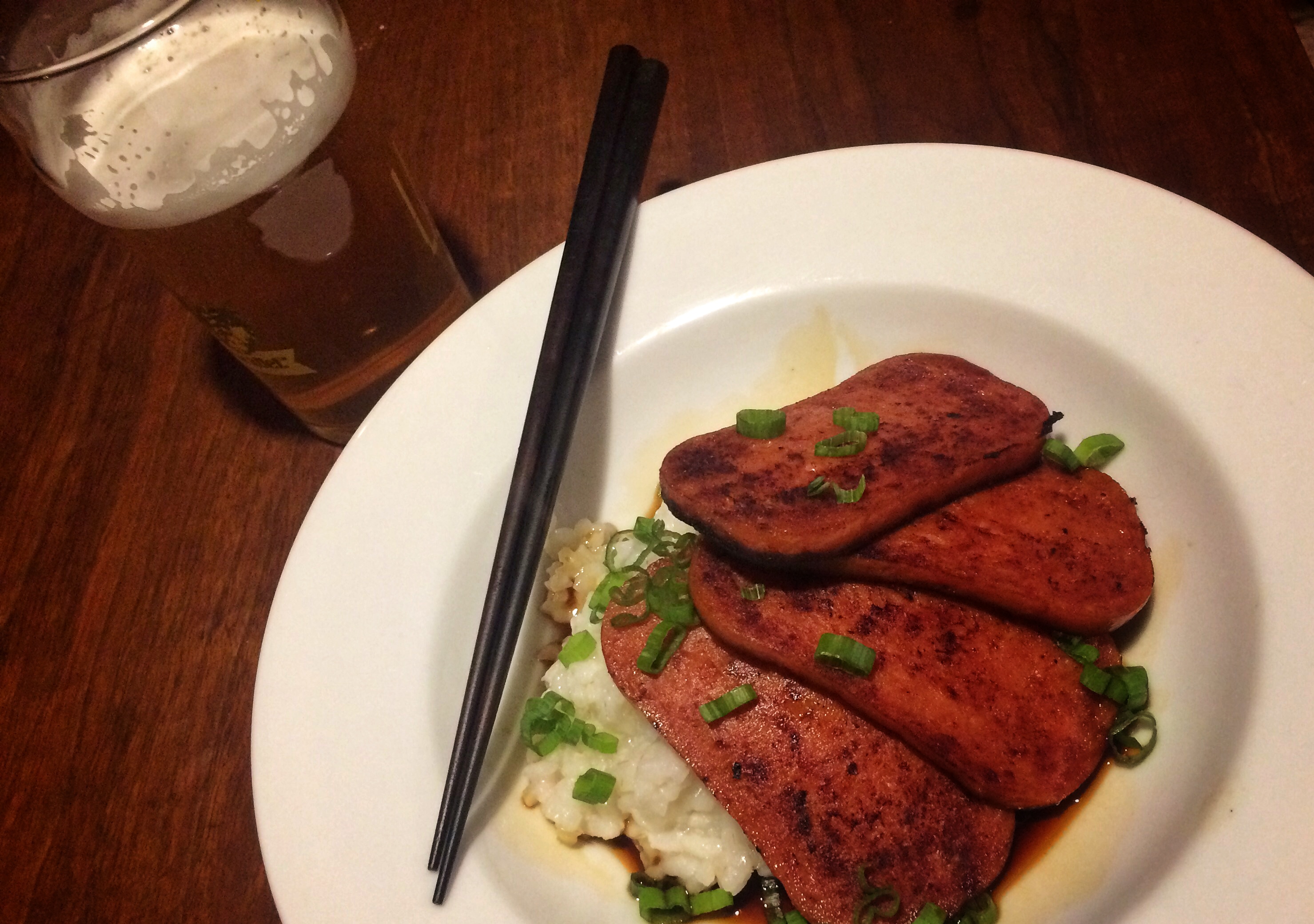 The trip back was as long as it was uneventful. As expected, I didn't make it the full 640 miles, choosing to refill the tank in the town of Spring Green with just over 600 miles on the odometer and 10 miles of range showing left in the tank. So while I did not achieve my primary objective, I now know why there are those who swear by the Prius. It's a car that gets you to your destination affordably, efficiently, comfortably, and reliably with very little drama or excitement. With ten million satisfied owners and counting, it's very hard to argue with that formula.
2017 Toyota Prius Prime Plus
Four door, four passenger, front-wheel drive, hybrid sedan
Base Price: $27,100
Price as tested: $28,418
Options: Carpeted floor and cargo mats ($224), body side moldings ($209), delivery ($885)
Engine: 1.8-L Aluminum DOHC 16-Valve with variable timing
Motors: 2 permanent-magnet synchronous AC motors
Transmission: Electronically controlled Continuously Variable Transmission
Battery: 8.8 kWh Lithium-Ion
EV Range: 25 miles
Horsepower: 121 hp
Torque: 105 lb.-ft.
0-60 MPH: 10.2 seconds
Top Speed: 101 mph
EPA MPG: 124 MPGe / 55 city / 53 hwy / 54 combined