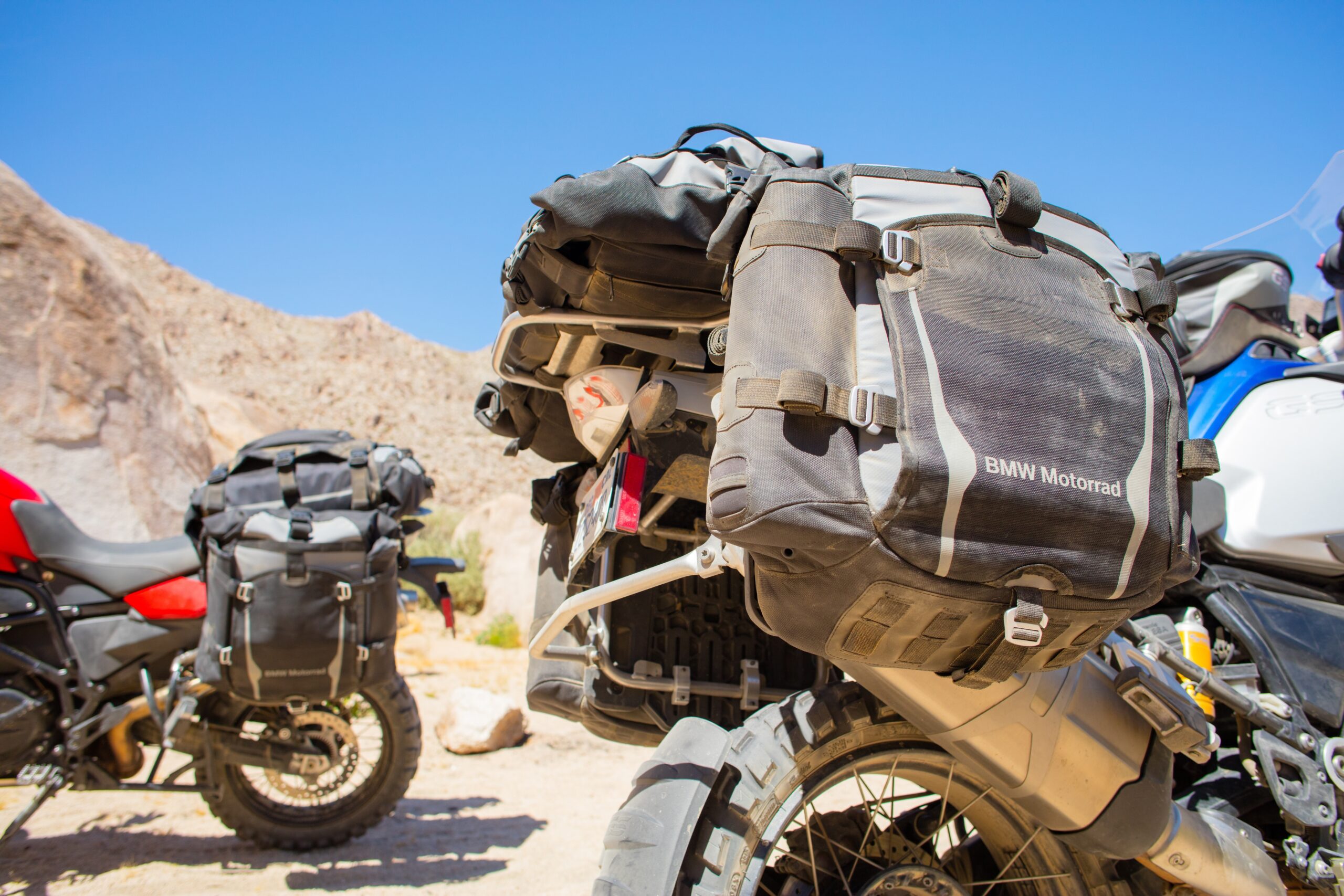 If you're a little unhinged like us and love flying over back-country trails on a motorcycle, you get pretty good at packing light. Unfortunately most luggage systems aren't made specifically for the task. Hard cases are plenty secure on a smooth and open highway, once you're off road they knock around like crazy. And, a lot of aftermarket solutions try to fit every bike but end up fitting none, so straps need constant adjustment to keep them secure.
A new luggage system from BMW offers a safe and comfortable solution on a ride that's usually neither safe nor comfortable.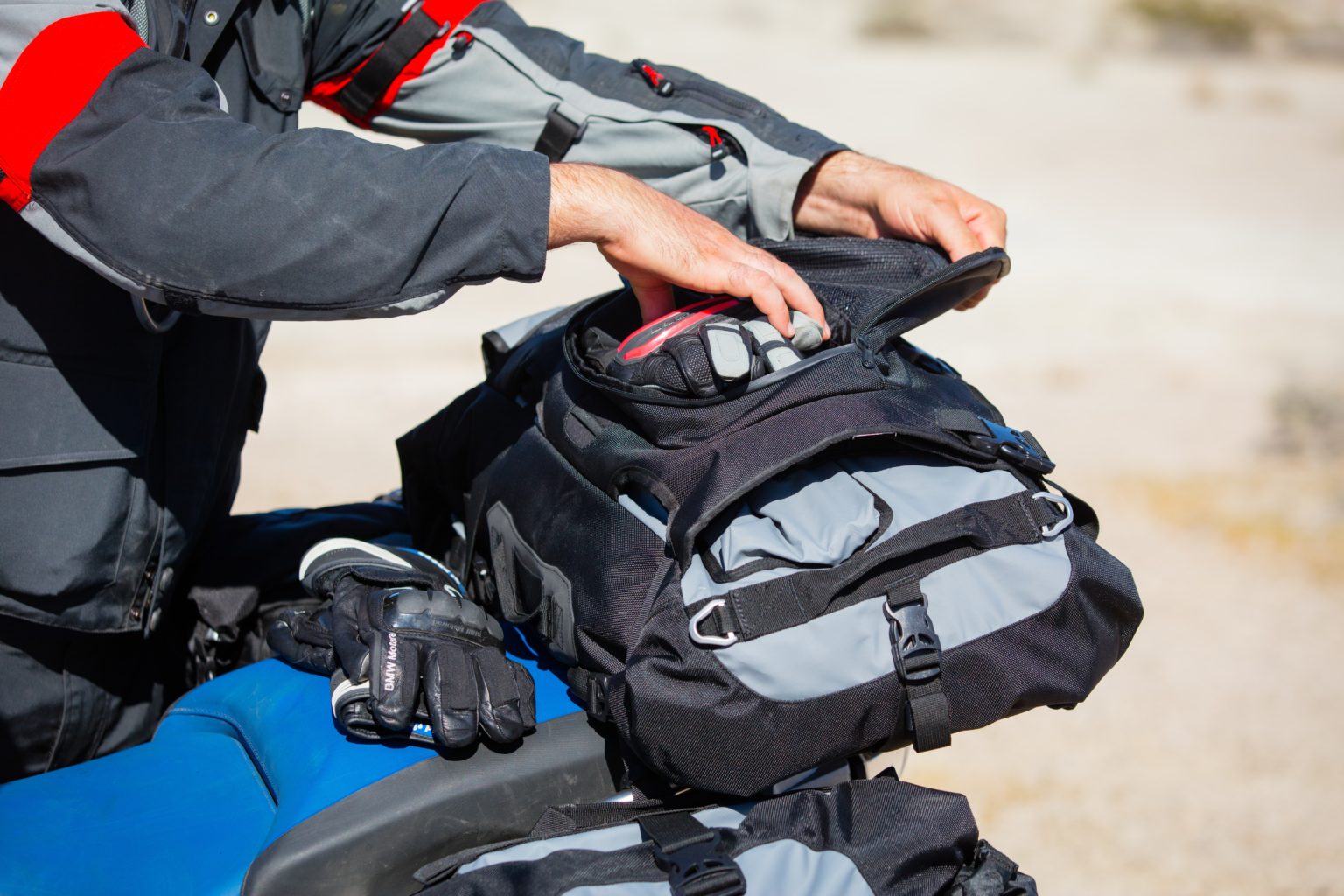 The Atacama Adventure Luggage System, designed primarily for adventure off-road biking, includes two side cases plus a duffel. Unlike most soft luggage, which is secured with straps, the Atacama system uses a wedge and plate mounting system. Click your bags in, and BMW promises you're secure for the trail. So while you're doing lots of bouncing around, your stuff won't.
The bags are compatible with some MOLLE attachments; thus you can add on a hydration bladder for a trip through the desert, or on a mountain ride you might add storage for extra blankets. The attachments mean you can customize your gear for each specific trip.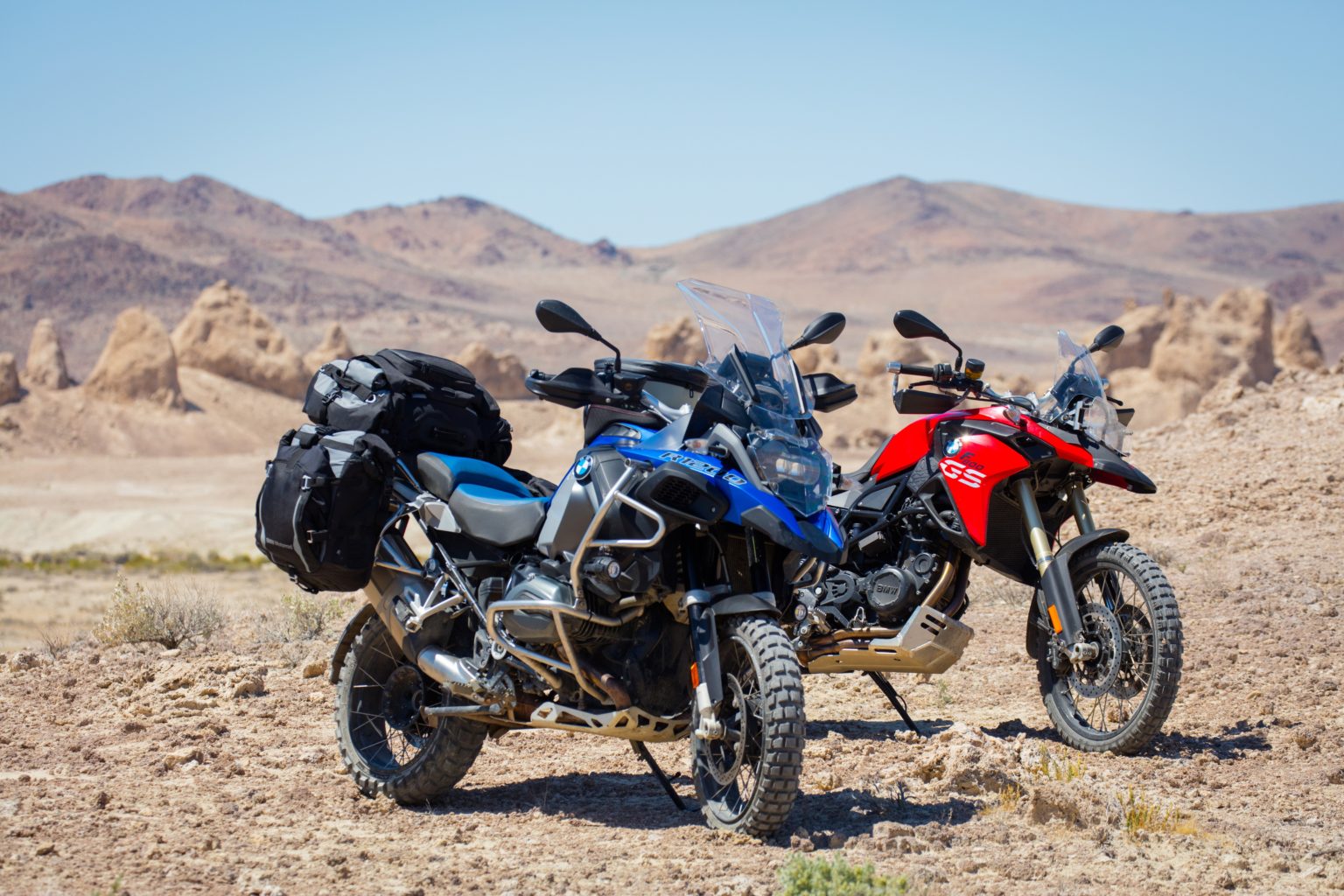 Side pockets and a beaver tail panel allow you to stash and grab small items quickly. Four different sized pockets are designed to hold anything from keys to snacks to water to a small raincoat.
Speaking of rain, yes it's waterproof. An outer shell made from 22oz PVC material and a Ballistic Nylon interior keep your clothes and tent dry. After a long and wet riding through rain and mud, those dry clothes alone justify the cost of this system.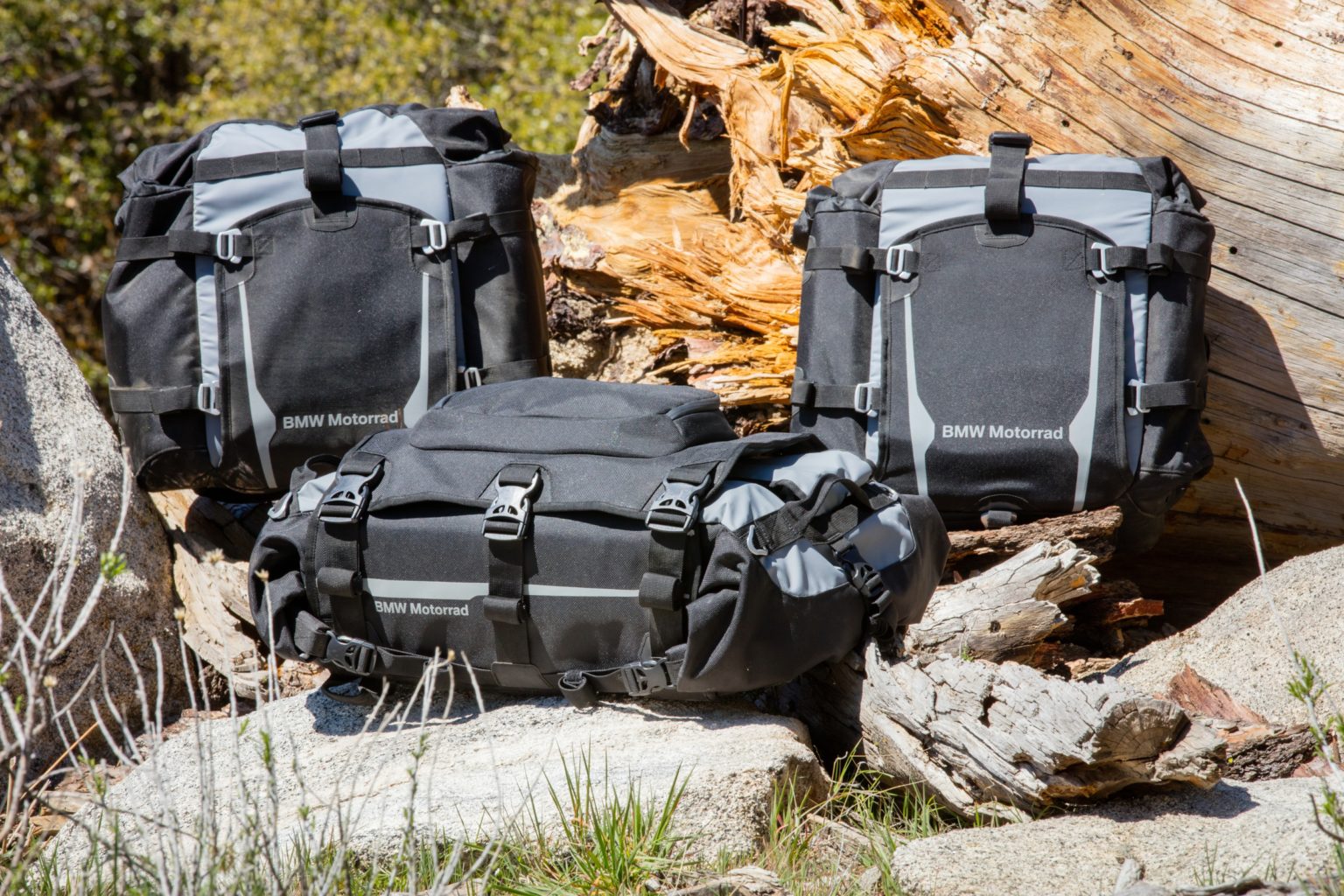 Well, maybe. The duffel alone will sell for $326.99, which would definitely make this the most expensive and least-used piece of luggage in my collection. But if you can afford a BMW GS then this is probably a fair price to pay for dry socks.