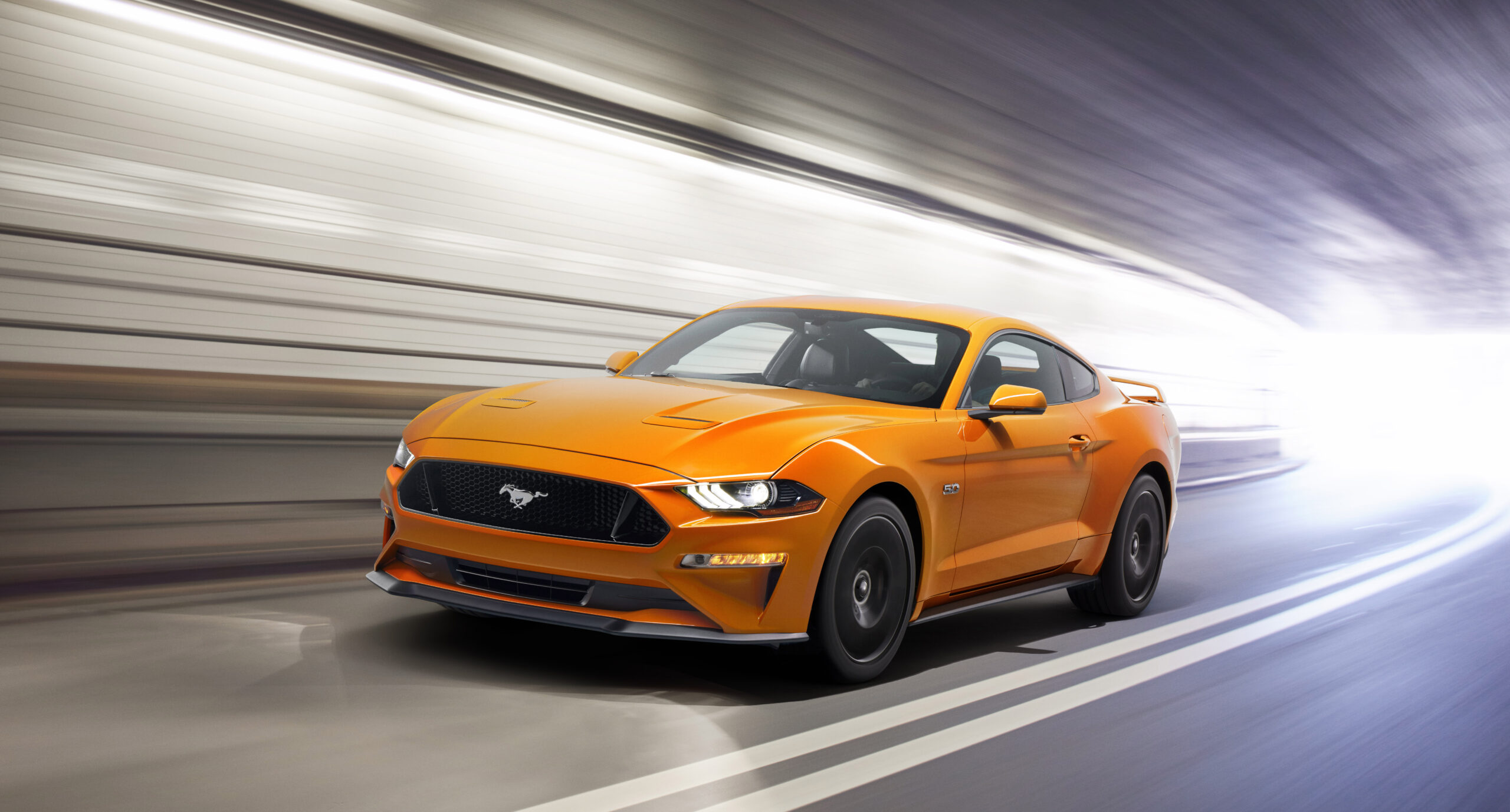 We finally saw the 2018 Mustang yesterday, when Brand Ambassador Dwayne 'The Rock' Johnson delivered one of the first available models to a member of the military.
While celebrity endorsements don't always make sense, this one seems fitting right? The most charismatic muscle man in the world delivering the most popular muscle car in the world.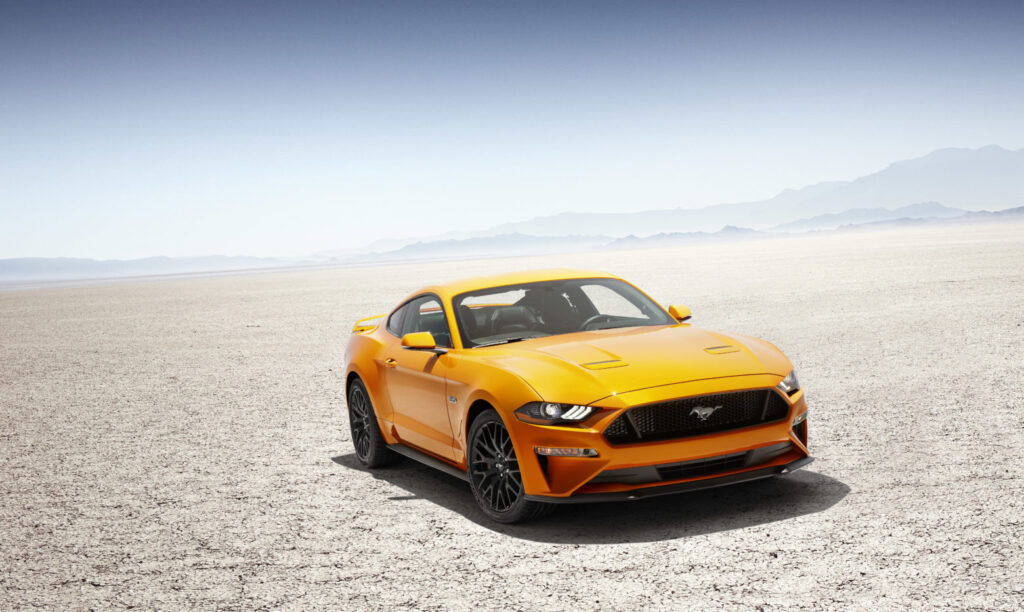 And this car looks muscular. The new body is sleeker and more athletic, with a lower remodeled hood. The newly positioned hood-vents, along with the prominent upper and lower front grilles add to the beefiness of the new Mustang design. Brand new LED lights in the front and back make the design feel streamlined and now, without that Jetsons futuristic feel that sometimes comes with LEDs.
Hand stitching on the dash and aluminum door handles, rings and bezels contribute to the premium feeling inside the cockpit, and the restyled upholstery comes with brand new pattern and color choices.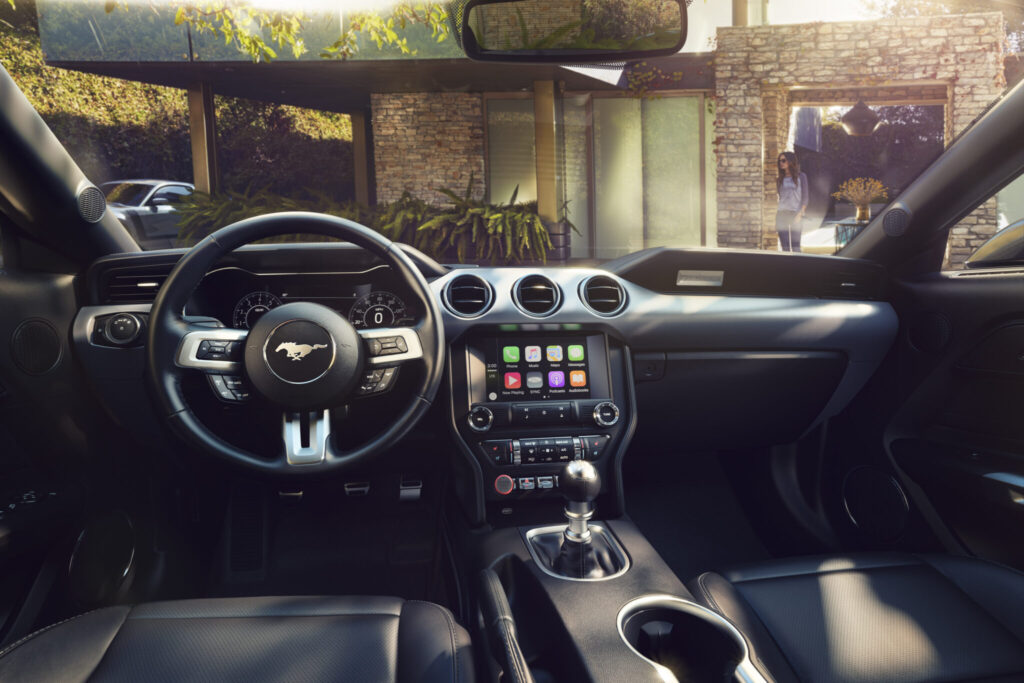 Speaking of inside the cockpit, Ford has even more choices for you. The 12-inch all digital instrument panel can be customized, displaying the metrics you want when they're most appropriate. You can select normal, sport, or track mode for your display, and save your display and driving settings using the new MyMode memory function.
Even the engine sound on the new Mustang can be customized. The active exhaust system, optional on the Mustang GT, can be made to run quietly around your neighborhood, but as loudly as you want on the track. Or you can reverse that if you're in a fight with your neighbors.
The new Mustang comes with an array of driver assist technologies including lane keep assist, distance alert, and pedestrian detection. Ford says the extra alerts encourage more "confident" driving. Sometimes I think lane assist encourages lazy driving, but ultimately I don't think these features detract from what it means to drive a Mustang.

Ford gets it. With all the tech and customization, they didn't lose sight of the central point of the Mustang – it should be fun to drive.
The smaller engine option, a 2.3-liter EcoBoost four-cylinder, hasn't changed much. But the 5.0-liter V8 has been reworked for more power than any production Mustang we've seen. Ford's new dual-fuel, high-pressure direct injection and low-pressure port fuel injection, when applied to the V8, results in more torque, rpm power and better fuel efficiency.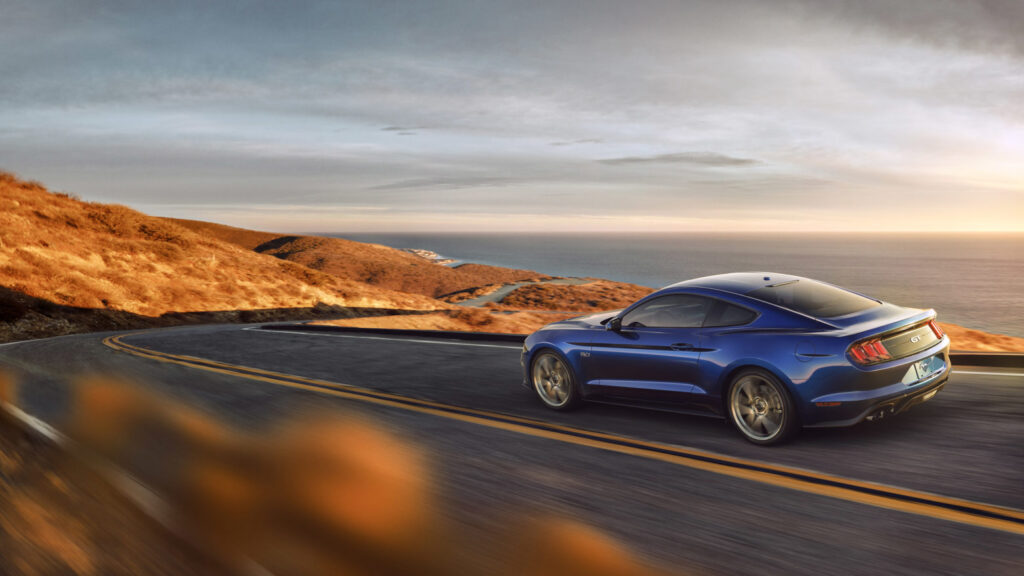 Transmissions have been redesigned as well. The manual option on the V8 includes a twin-disc clutch and a dual-mass flywheel, making shifting smoother and more efficient. The 10-speed automatic option has been redesigned to deliver quicker acceleration.
That sounds nice and all, but if you're going to buy a Mustang you should really learn to drive a stick.