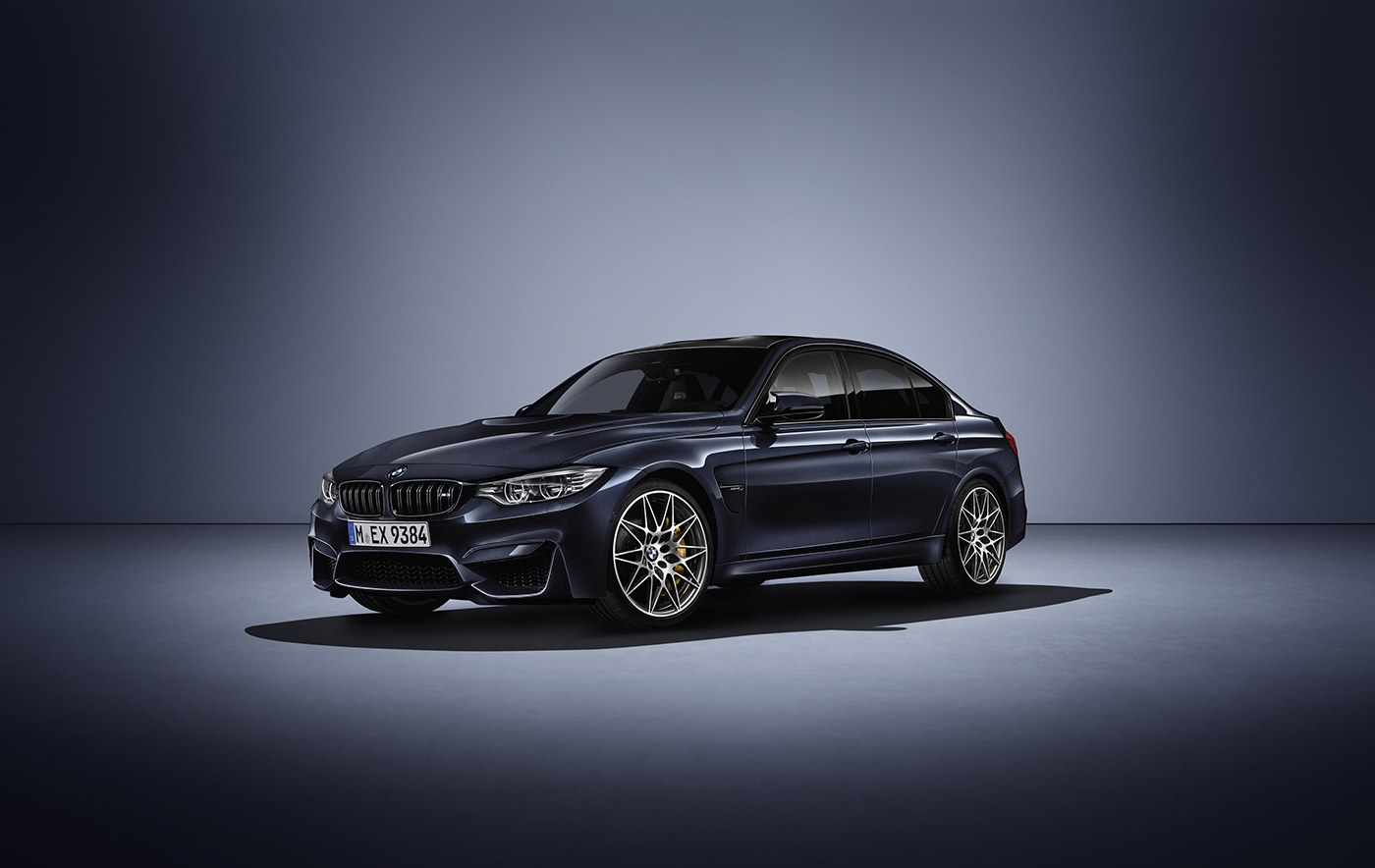 Back in 1986 BMW created 5,000 special E30 3-Series cars by stuffing a 191 horsepower 2.3 liter 4-cylinder engine under its hood, massaging the suspension and altering its bodywork to allow for wider wheels and tires. Dubbed the M3, the German manufacturer created the car so they could enter it as a Group A Touring Car in a variety of sports car racing series including the World Touring Car Championship.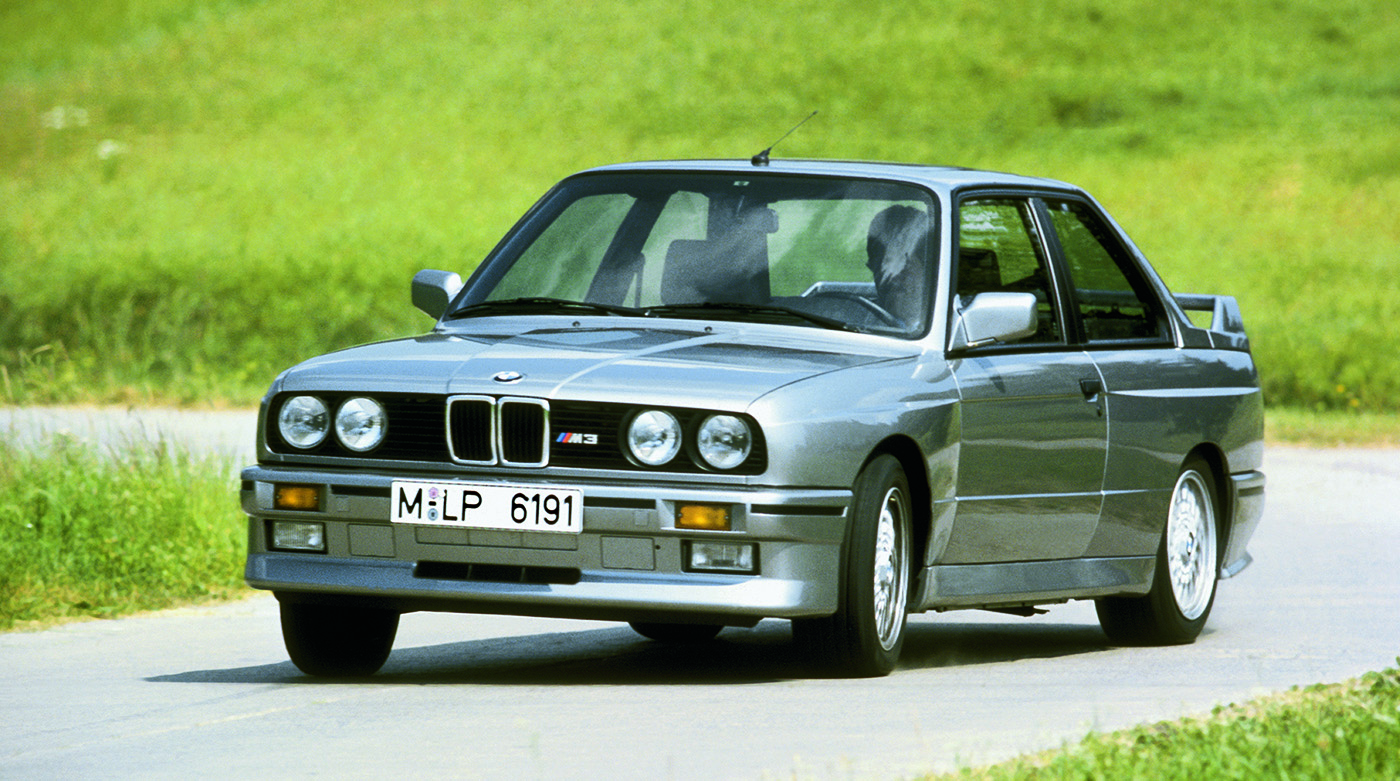 As successful as it was on the track, winning the 1987 WTCC championship as well as 24-hour races at Nurburgring and Spa, the M3 was an even bigger hit on the street. An enthusiast favorite, this car cemented BMW's reputation as the "Ultimate Driving Machine." So it's only fitting that BMW would pay tribute to the 30th anniversary of the M3 by producing a special variant of the current model.
Dubbed the 30 Jahre M3, BMW is producing 500 of these special cars, only 150 of which will be available in the U.S. More than just a badge job, the 30 Jahre M3 offers more performance and upgraded suspension parts to provide a more sporting driving experience than the standard M3 we love so much. The TwinTurbo powered 3.0 liter straight six has been massaged to offer 19 more horsepower, up to 444 hp. Torque, however, remains unchanged at 406 ft.-lbs. Available with either a 6-speed manual or 7-speed dual-clutch automatic, the 30 Jahre M3 sprints from 0-60 in 4.0 and 3.8 seconds respectively.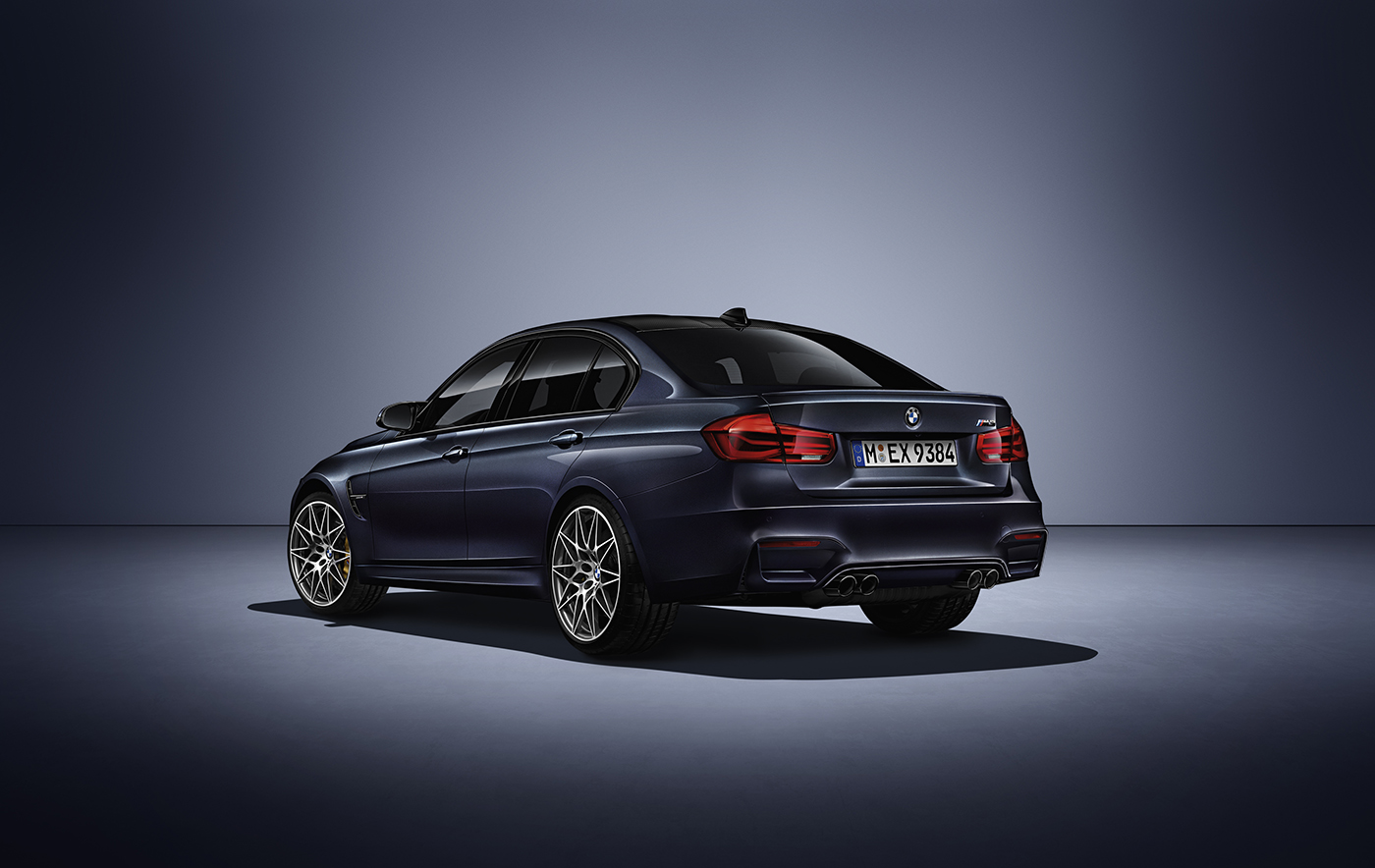 The M competition package is standard on this special edition, which includes adaptive M suspension, with new springs, dampers and stabilizers. BMW has also recalibrated the drive mode settings and modified the active differential and dynamic stability control settings to match. You'll also get 20-inch lightweight forged wheels with an exclusive M design. The high performance tires are staggered with 265/30 R20s up front and 285/30 R20s in the rear.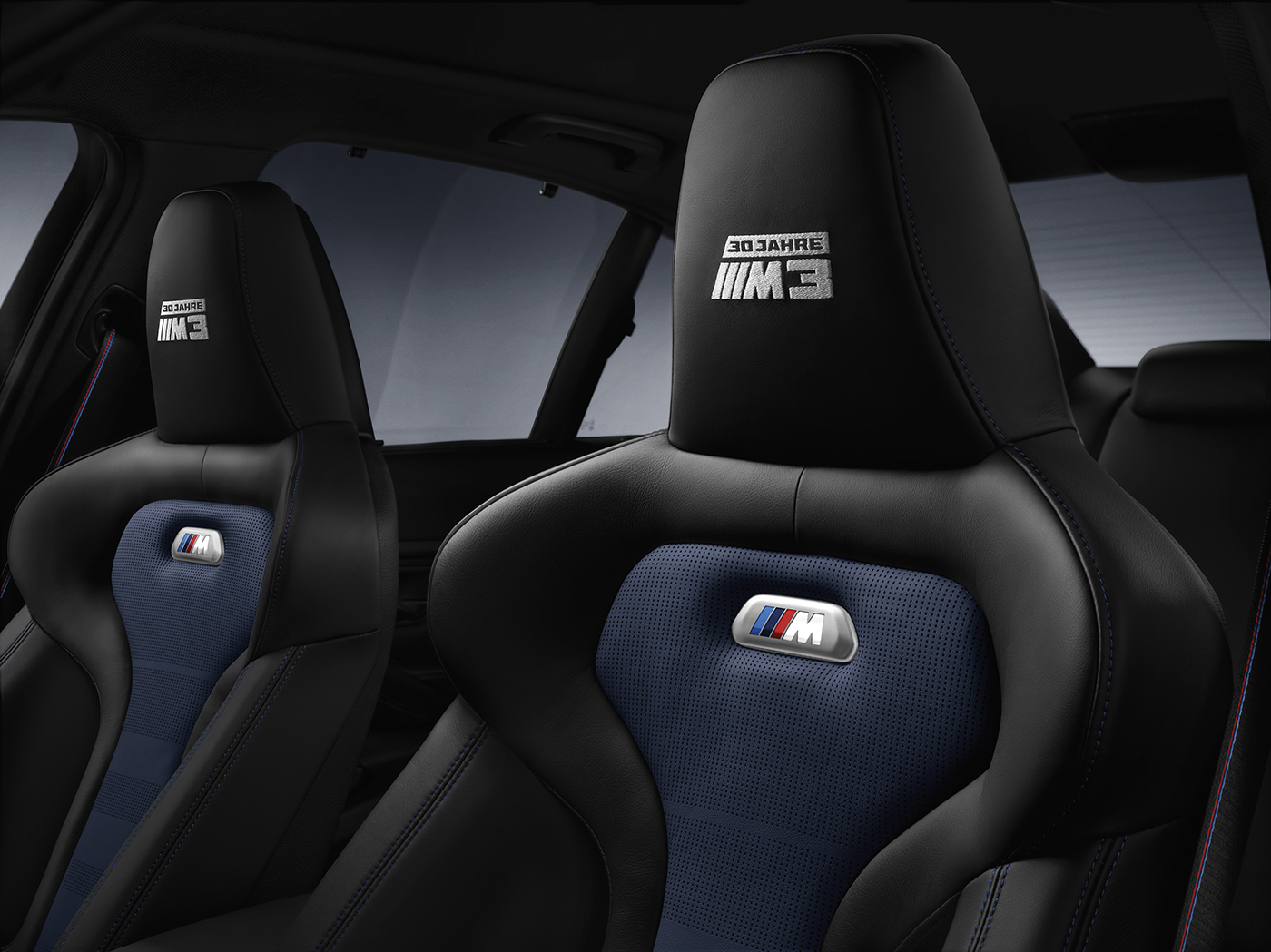 The 30 Jahre 30 M3 is available in a custom Macao Blue Metallic which was first shown on the most powerful E30 M3 ever built: the Sport Evo BMW M3. Other exterior touches include the M3 badge on the rear deck and black chrome tailpipes for the sports exhaust. Inside BMW Individual have dolled things up offering Merino Leather in bi-color Black/Fjord Blue with color-matching contrast seams and carbon fiber accents.
There is a premium to be paid for all this goodness. While the standard M3 starts at $63,500, the 30 Jahre M3 sells for $83,250 with a manual transmission or for $86,150 with Dual-Clutch transmission. A fair price to pay for all these extras plus the exclusivity of knowing only 149 other people in America will own this car.