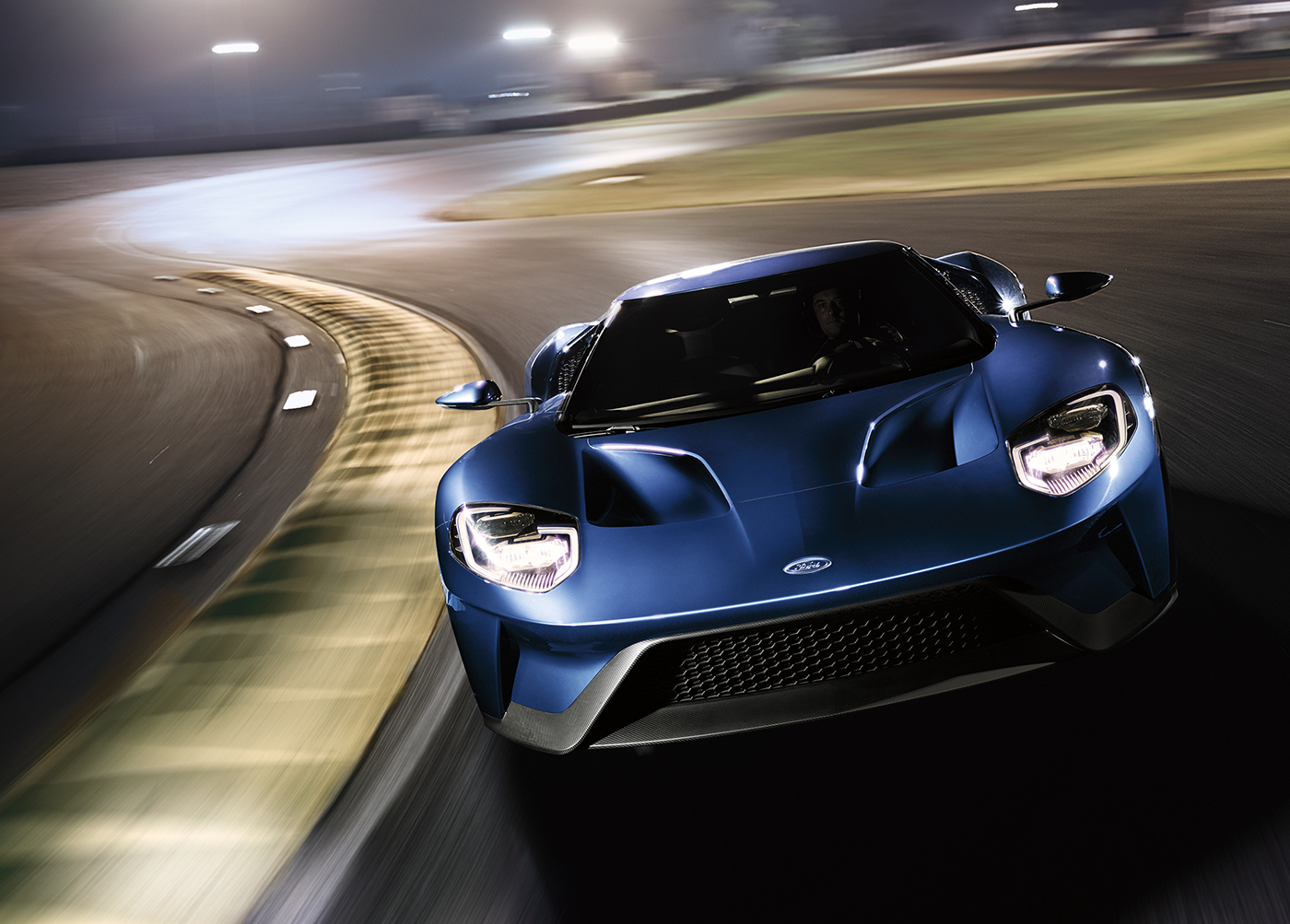 We all knew the 2017 Ford GT would be fast. After all, it was developed as a race car first and a road car second. The question was always, "how fast?"
Well now we know.
Ford just released official specifications for the production version of the car that won Le Mans last year and the numbers are staggering.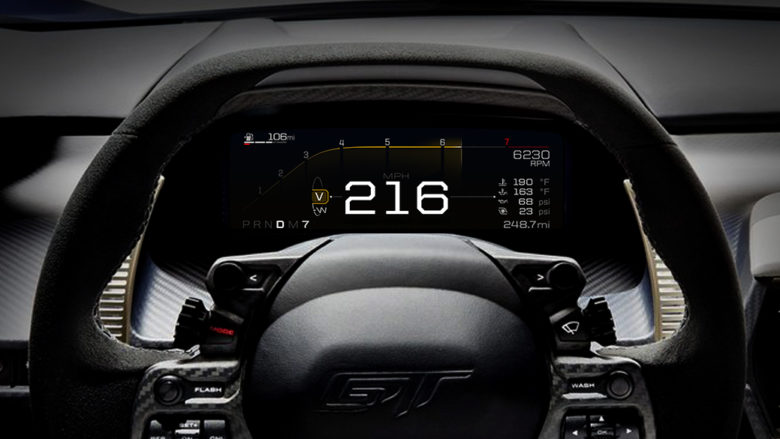 Let's start with the most staggering number of all: 216.
That's the car's top speed.
Yep, two-hundred and freakin' sixteen miles per hour. To those of you on the other side of the pond or north of the border where the car is assembled that 348 kilometers per hour.
That, my friends, is fast. In fact, I can only think of four cars on sale now that are faster: the Koenigsegg Agera, Lamborghini Aventador SV, Bugatti Chiron, and the Huayra from Pagani. Each of those supercars cost well over a million dollars.
How does it get there? With a 3.5 liter twin-turbo EcoBoost engine that makes 647 horsepower and 550 lb.-ft. of torque and is mated to a 7-speed dual clutch transmission with a final drive of 3.66. I know, I can hear you saying "that's fewer horses than the Corvette Z06." The GT, however, has a 500 pound weight advantage at just 3,054 pounds. Its slick shape has a drag coefficient of just 0.35 so it slices through the wind. According to Ford executive vice president, global product development and chief technical officer, Raj Nair, "We achieved considerable weight savings with the carbon fiber architecture. We then reinvested some of that savings into where it counts most – performance, specifically, the active dynamics. The result is an even faster car."
The result is the fastest top speed and track times for a production car in the history of the Ford Motor Company.
In development testing at Calabogie Motorsports Park in Canada last year, Ford GT was faster around the track than both the McLaren 675LT and Ferrari 458 Speciale. All the cars were track-prepped with new fluids, fresh tires and optimal suspension settings. They were run in identical conditions and with the same driver at the helm. The GT circled the track in 2:09.8. The Mclaren was a full second slower at 2:10.8. And the Ferrari brought up the rear at a lazy 2:12.9
In addition to the $450,000 sticker price, this performance does come at a price. EPA fuel economy is just 11 mpg city and 18 highway. To make sure the high-revving engine parts stay well lubricated and cool, the oil capacity is 15.3 quarts, and we're guessing you'll have to change it every 3,000 miles or less with full synthetic, so no WalMart brand 10w-40 for this beast.
Now we know the GT is everything we thought it would be and more. Unfortunately production is limited to just 250 cars this year, which means most of us mere mortals will never have the opportunity to experience it. But we can still close our eyes and dream.