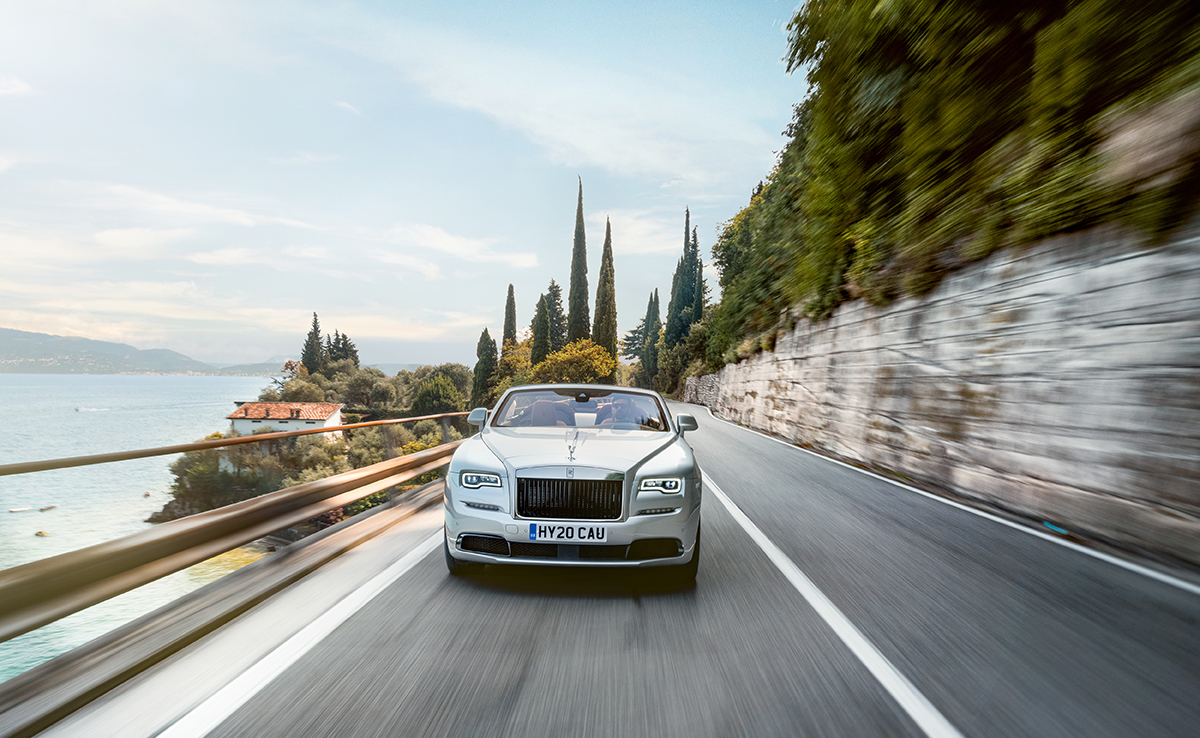 One thing you can count on from the folks who hand-build cars on the Goodwood Estate is a thoughtfully concepted, impeccably executed collection car every six month or so. The latest example of this is the ballistically monikered drophead, Rolls-Royce Dawn Silver Bullet.
Starting with the Dawn we fell in love with on our first drive back in 2016, Rolls-Royce have tapped into their heritage and leaned into their future to create something special and rare. In fact only 50 will be built during the entire run. What makes Silver Bullet more desirable than a run-of-the-mill (if there is such a thing) Dawn? Here are our five favorite bespoke upgrades.
1. The Aero Cowling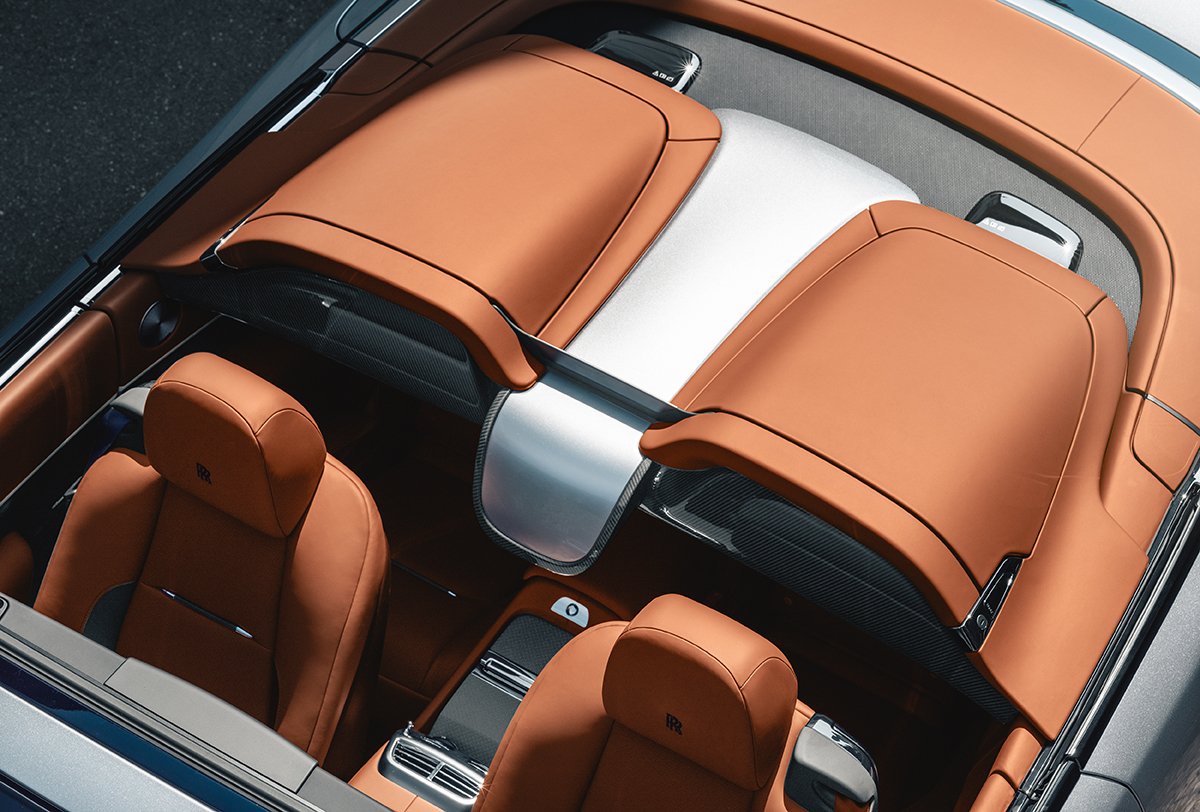 Introduced in 2018, the Aero Cowling converts Dawn from a four-seat drophead into a two-seat roadster, making the most rakish Rolls-Royce on the road today even more so. Constructed of carbon fiber, aluminum and leather with titanium accents, the cowling for Dawn Silver Bullet is easy for the owner to install or remove at their discretion and doesn't impact the operation of Dawn's convertible top. Under each cowl is a leather-lined storage bin to keep your valuables under lock and key.
2. Ultra-metallic Brewster Silver Paint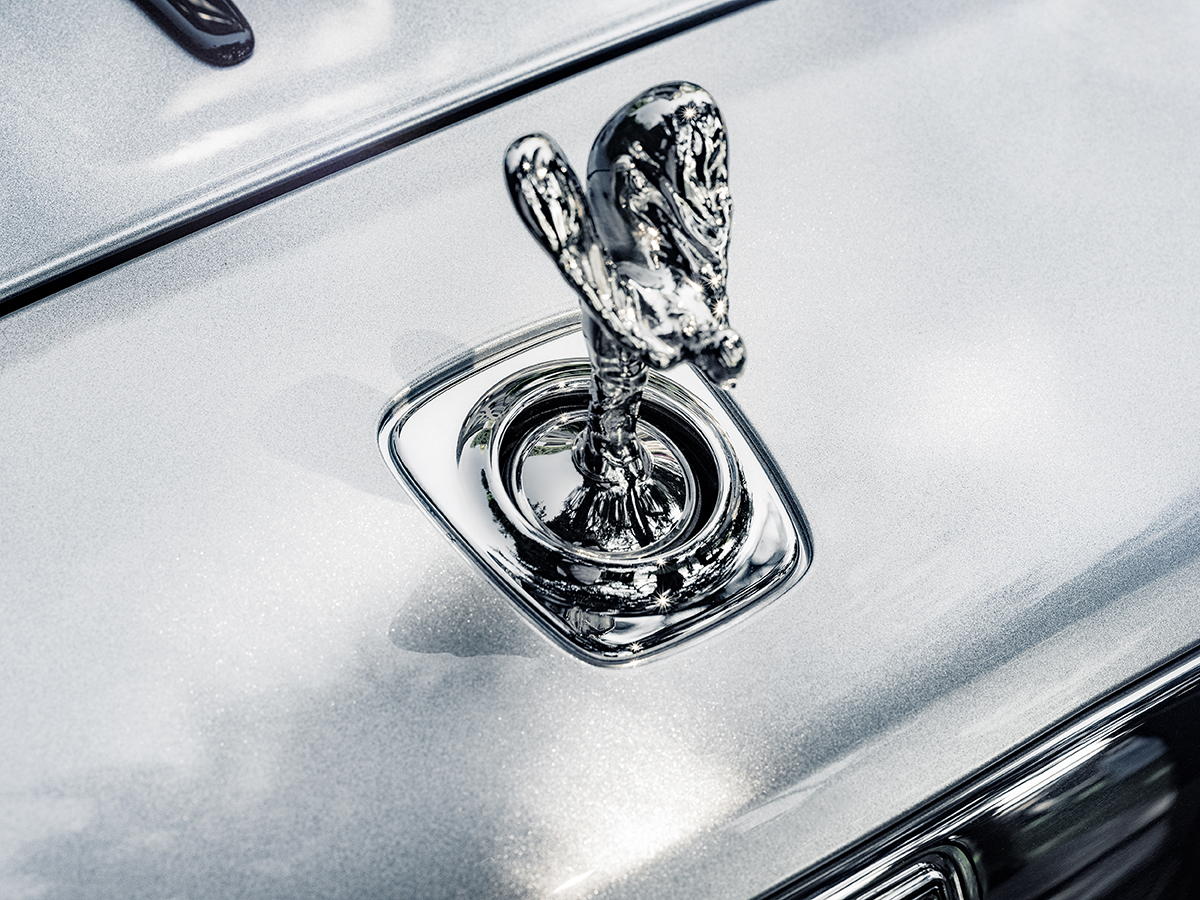 Nobody does paint, like Rolls-Royce does paint. Their team of specialists blend color and infusions in service of an idea with a mastery lost on most modern coachbuilders. This Dawn is no exception. This bespoke silver application manages to look both classic and contemporary at the same time.
3. The Tan Leather Surfaces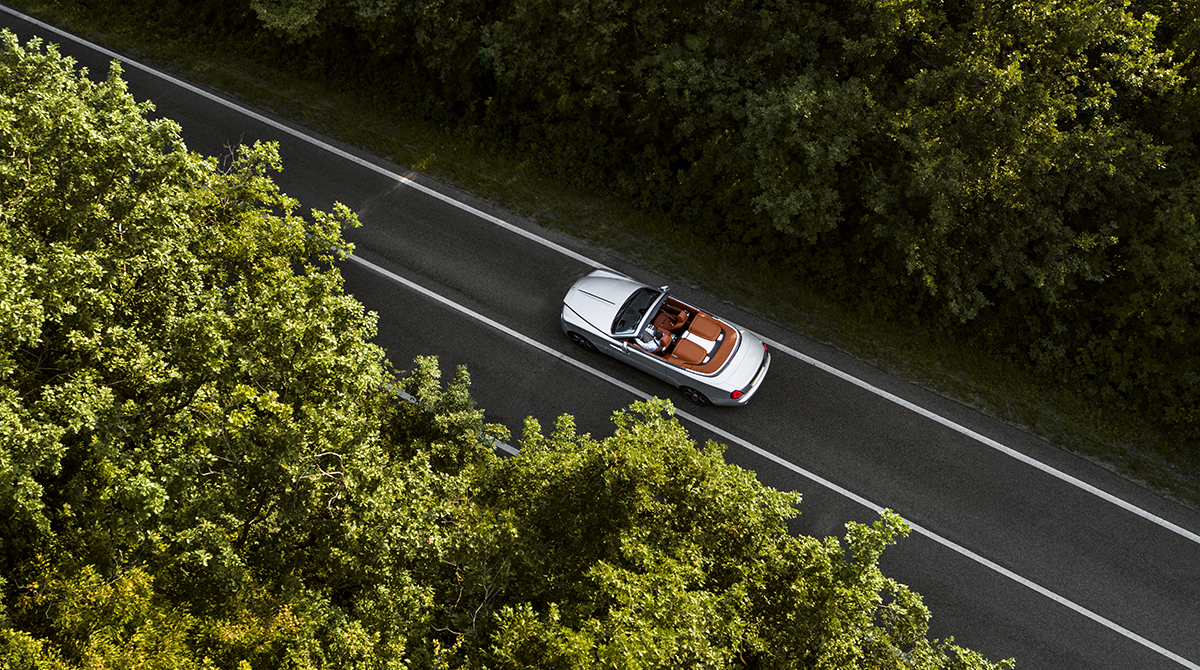 Silver Bullet's seats, doors, dash, console, and cowling are covered in acres of leather that has been hand-dyed, laser cut, and sewn by craftspeople whose stitchwork is flawless. The rich saddle color complements the car's finish perfectly, adding depth and warmth to the cool exterior.
4. Dark Exterior Accents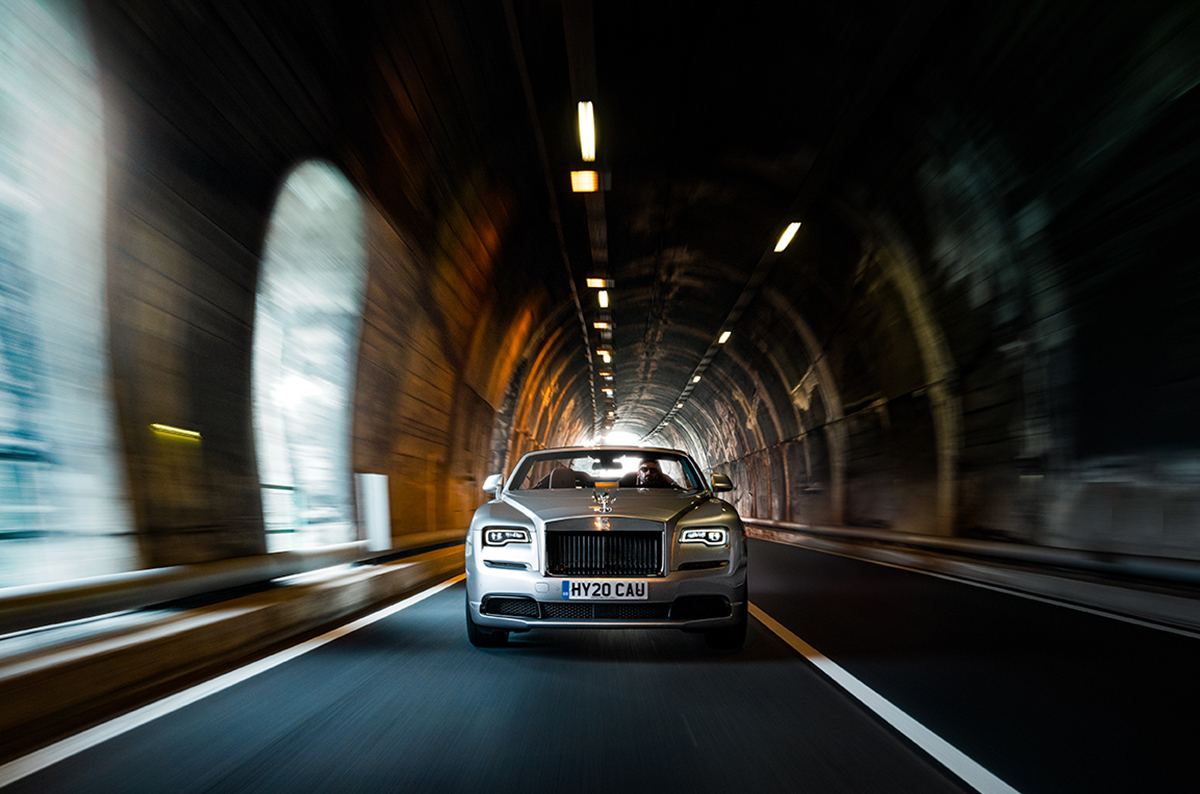 The dark headlights and a new dark front bumper finisher provide necessary contrast to make Dawn Silver Bullet stand out from its stablemates. In addition, the semi-polished wheels have a translucent shadow finish with a single silver pinstripe completing the understated, but elegant theme.
5. Only 50 Will Be Available Worldwide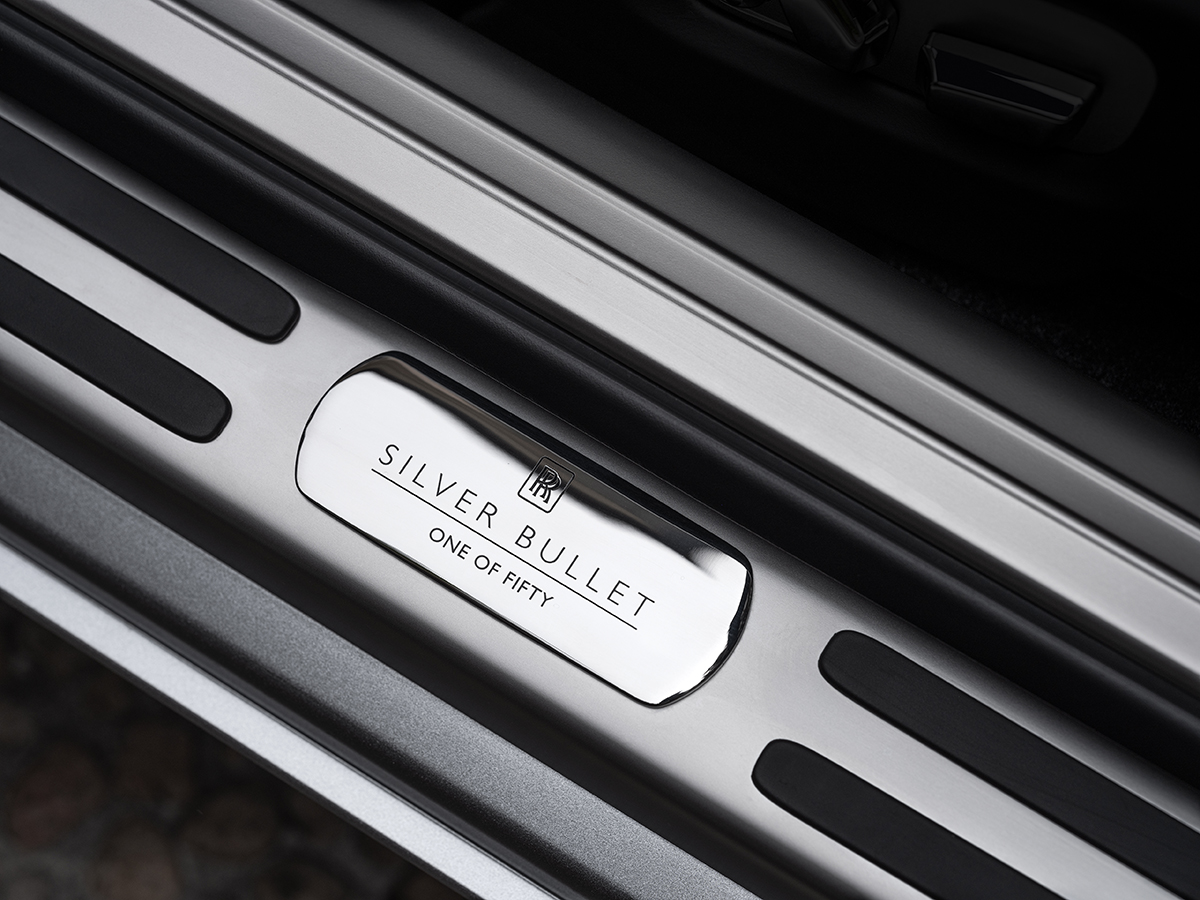 Rarity comes with the territory for Rolls-Royce, and this collection car reinforces the notion. Only 50 will be produced and our guess is if you try to acquire one now, you're probably too late. Rolls-Royce collection cars are in high demand with brand aficionados and this one will be no exception. That and the estimated price tag of somewhere between $450,000 and $500,000 ensure very few people will ever know the joy of Dawn Silver Bullet. We only hope those who do manage to get their hands on one appreciate their good fortune.