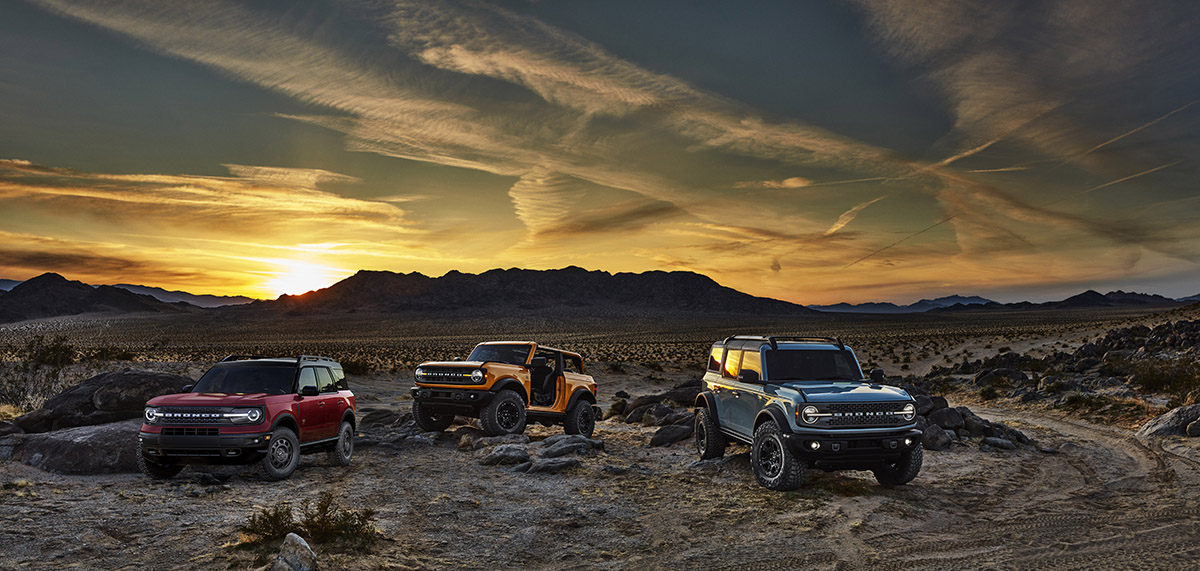 Depending on when you were born, you may have a different image in your mind of what Bronco is. Those of us born in the '60s and earlier think of the original first generation Bronco. Boomers hoping to recapture their youth covet the original Bronco and have inflated the price of pristine examples of Ford's small, utilitarian, and spartan SUVs to near six figures at Mecum, Bring-A-Trailer, and other auctions.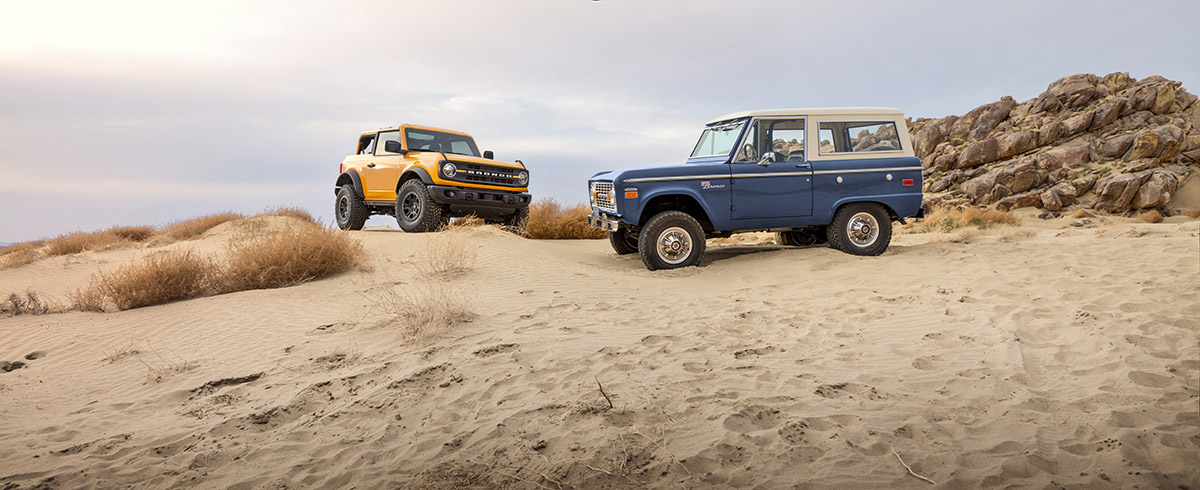 Those born a few years later may be more familiar with the larger, fifth generation model thanks O.J. Simpson. On the evening of June 17, 1994 nearly 100 million people watched for two hours as dozens of police cars gave slow chase to the 1993 White Ford Bronco driven by his long-time friend Al Cowlings. That's not the image Ford would prefer to conjure up with the introduction of the latest version of the Bronco, and when it was discovered the original reveal date of July 9 is O.J. Simpson's birthday, Ford executives quickly rescheduled it for July 13.
And that's a good thing.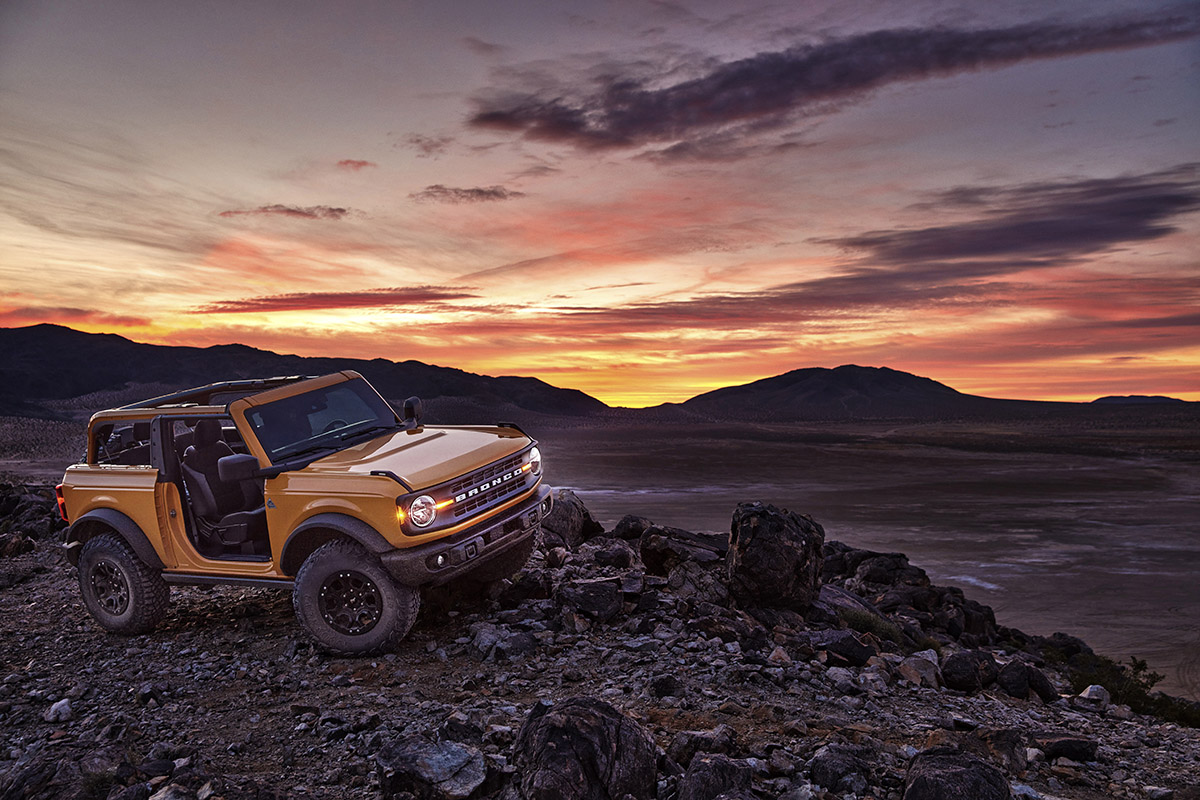 The new Bronco has more in common visually and attitudinally with the first generation model than the Orenthal Edition. It's designed to take you away from the madness, not put you at the center of it. And, the new Bronco isn't one vehicle, it's three: a 2-door mid-size, 4-door mid-size, and 4-door compact known as Bronco Sport.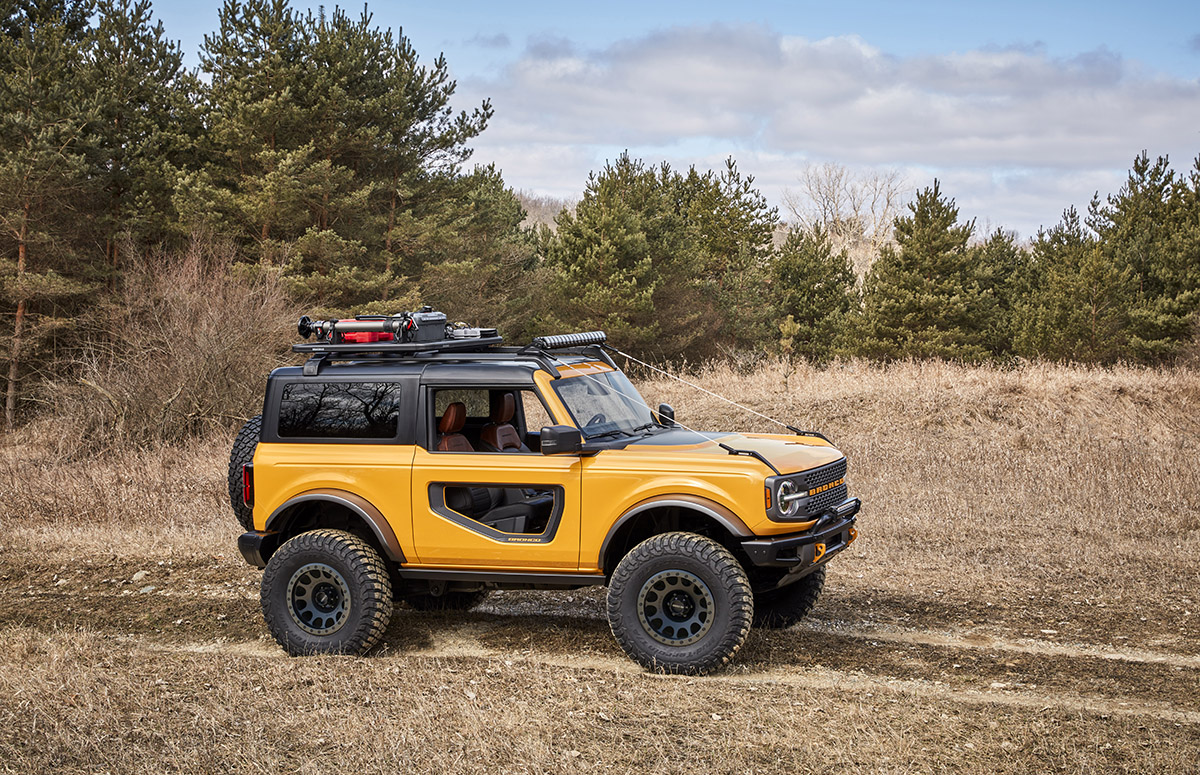 Ford's halo version of the Bronco is the two-door, mid-size SUV which is available only in a four-wheel drive configuration. The base engine is the same 270 horsepower, 310 pound-feet of torque, 2.3-liter EcoBoost turbocharged four-cylinder engine that's in the Ranger, but two-door Bronco owners get a standard Getrag 7-speed manual transmission (six gears plus a low range crawler gear). The optional 10-speed automatic is the same basic unit that's in the Ranger, but uses different ratios in the lower gears more suited for off-road use. There's an optional 2.7-liter V6 EcoBoost engine available that ups the output to 330 horsepower and 415 pound-feet of torque.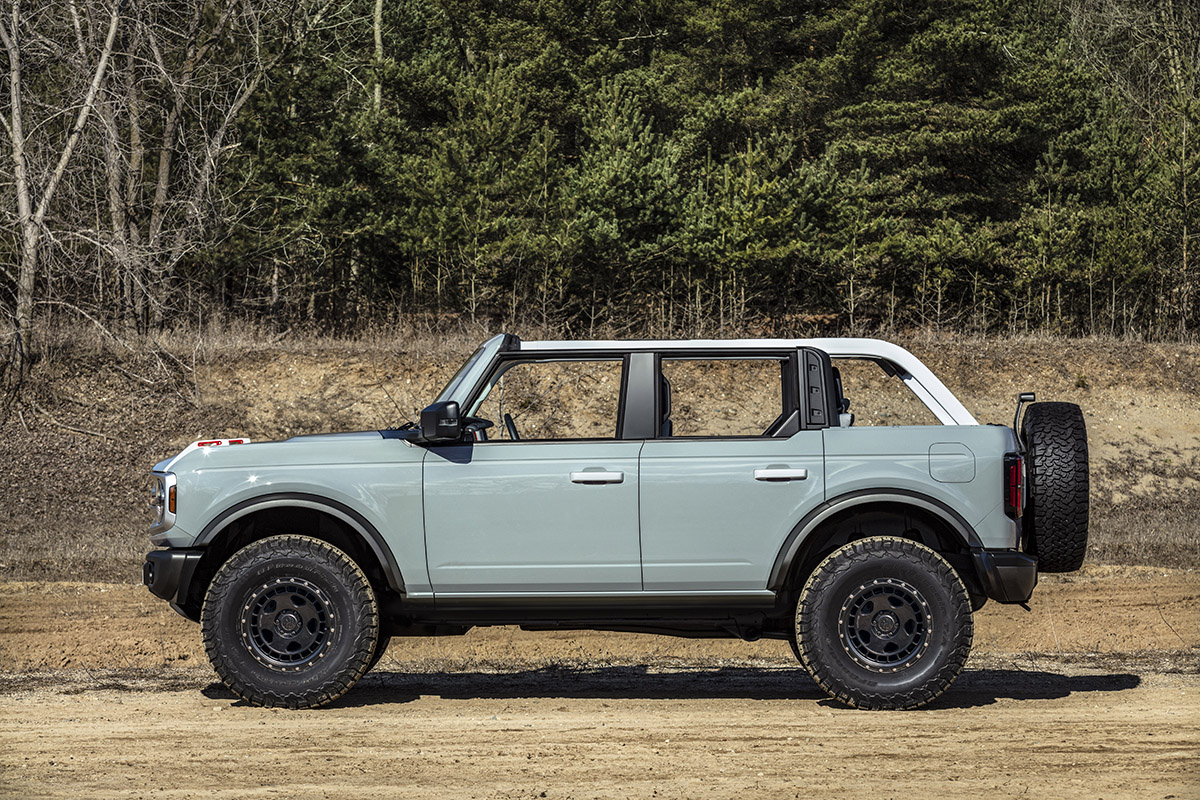 For the first time ever, Bronco is available as a four-door. It rides on a longer wheelbase with the same engine options. Four-door Bronco buyers will have to settle for the automatic, however, as the manual isn't available in the larger SUV.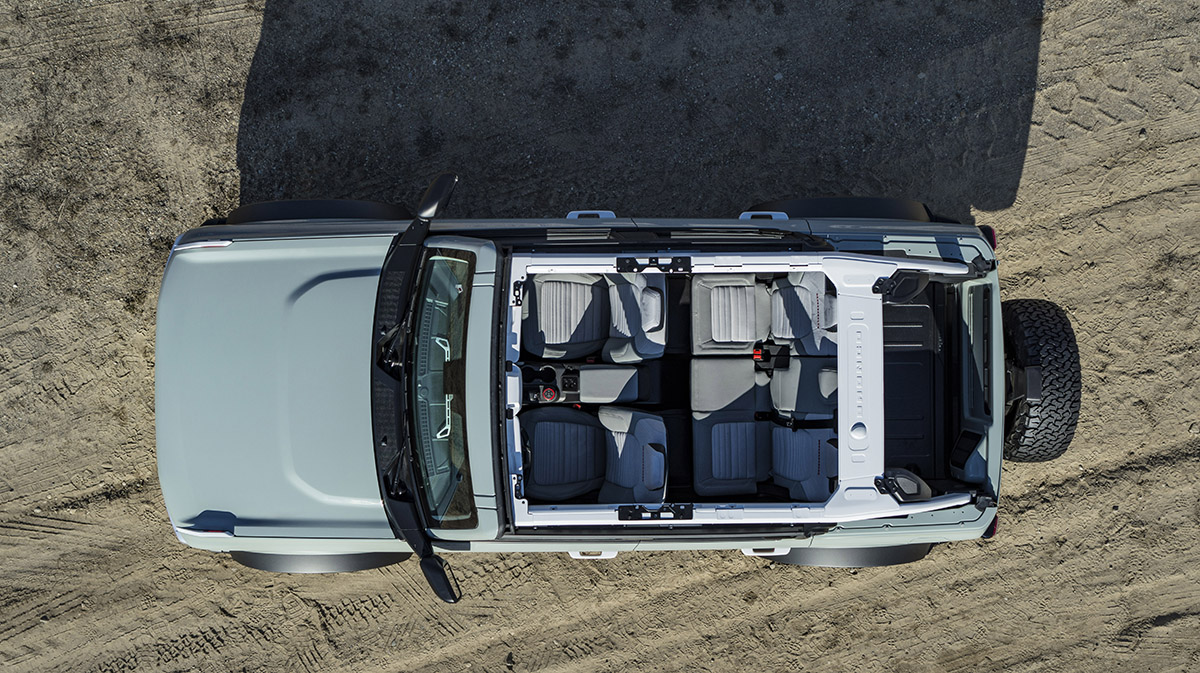 With these two options it's clear that Ford has Jeep Wrangler – which sold 228,000 highly profitable units in 2019 – clearly in its sights. The Ford's gas engines offer more power and torque, but Wrangler's available diesel is the torquiest, most powerful, and most efficient engine of the bunch. Bronco when equipped with the 35-inch tires in the Sasquatch package wins on ground clearance, but the Jeep has slightly superior approach and departure angles. Breakover angle is similar between the two vehicles. Bronco can wade up to 33 inches of water, while Wrangler's maximum depth is 30 inches. Which is the superior off-roader? We've driven the Jeep, and while Bronco looks good on paper, we'll have to wait to drive it to find out.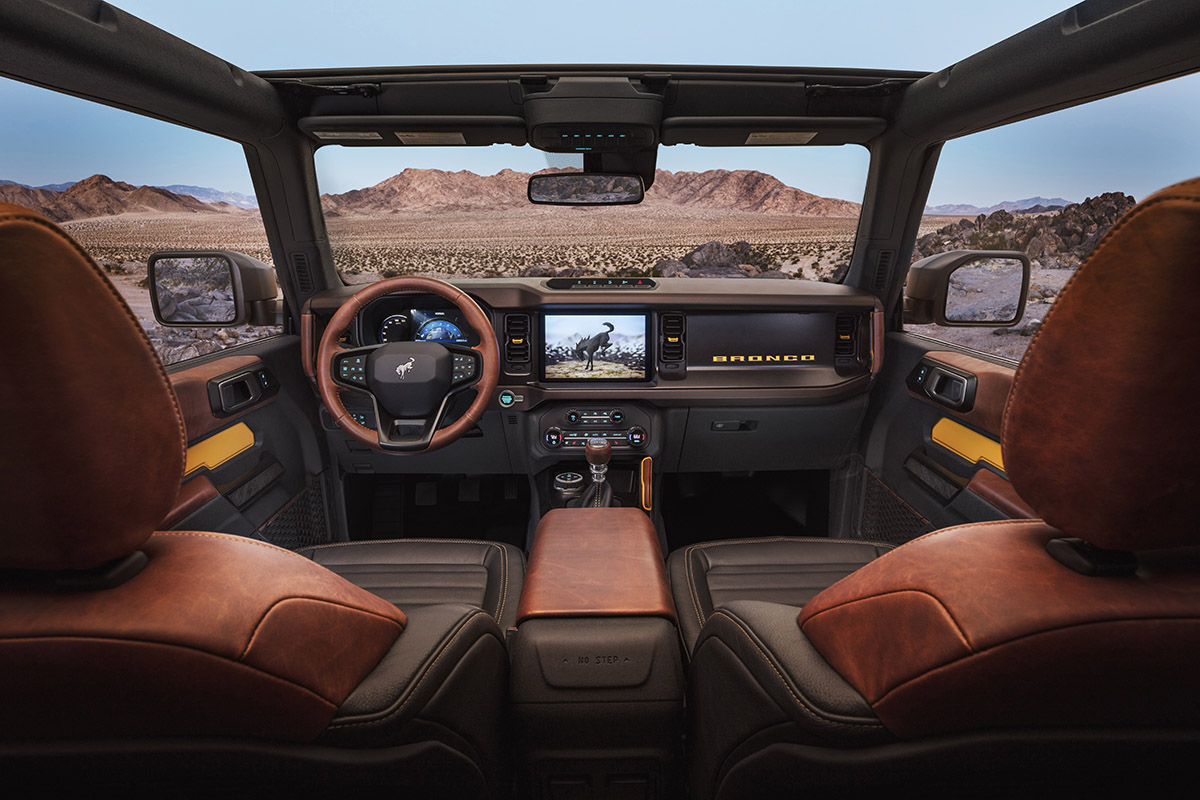 Ford did a ton of research with potential customers to create a vehicle that's unique. It also includes some innovative features that offer a marketable point of difference from the legendary off-roader from FCA. In the more adventure-oriented trims, the interior is essentially water-proof and can be washed out with a hose.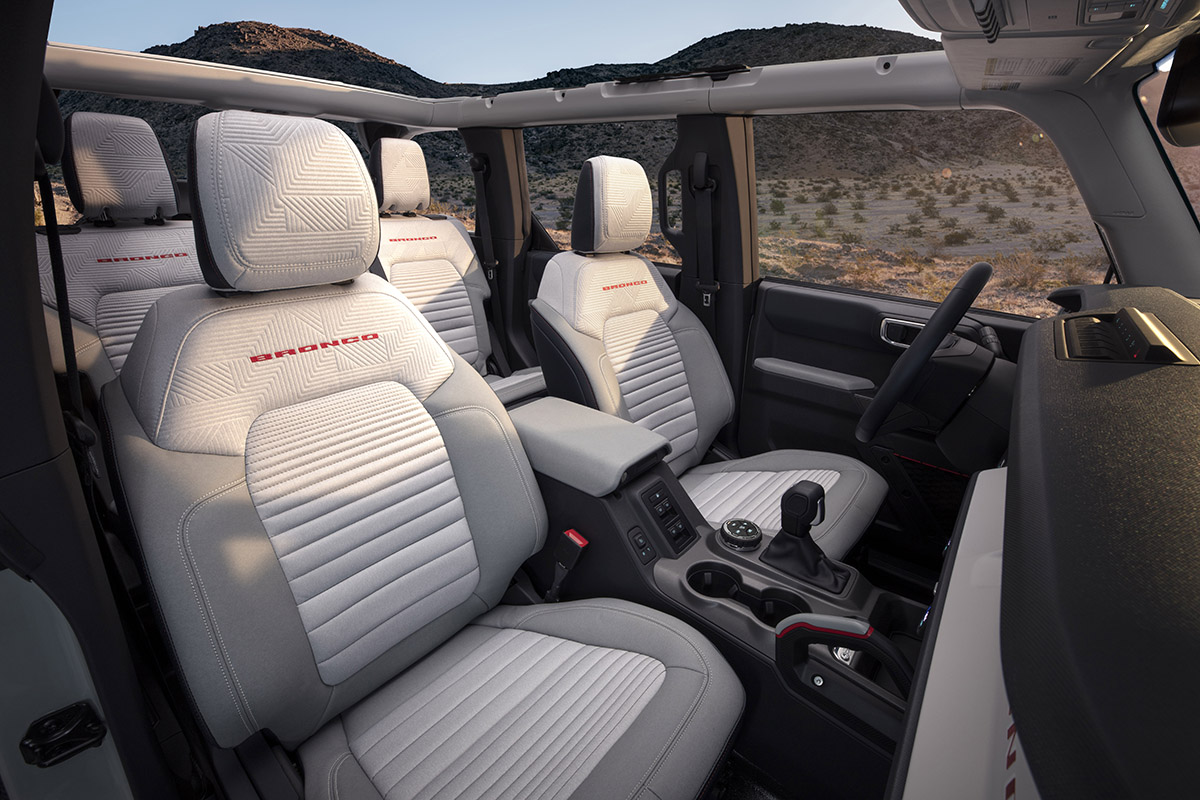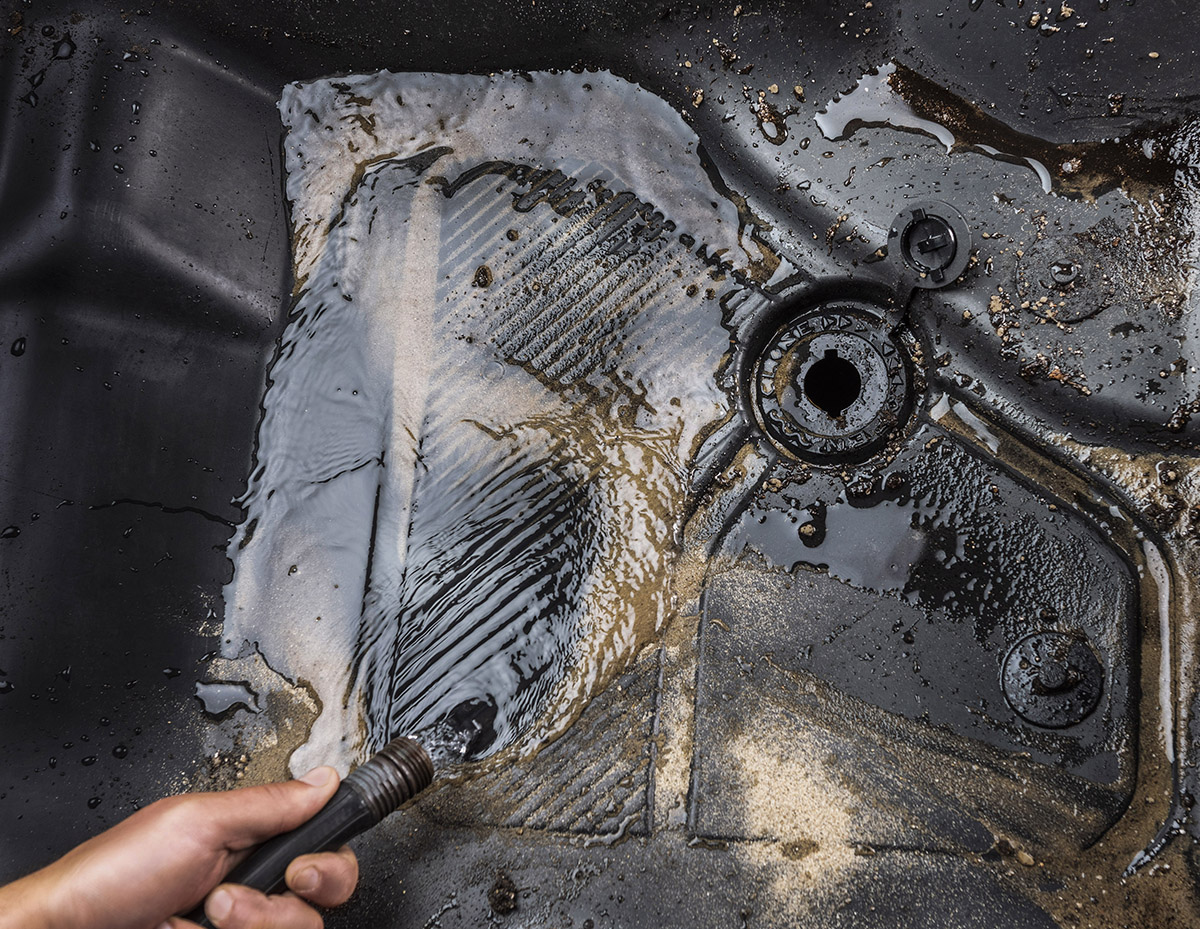 Rubberized floor mats and drain plugs allow the water to flow right through. The switches and electronics are sealed and can be wiped clean. The seats are made from marine-grade vinyl. And accessory systems with integrated power ports allow you to easily mount your devices, including action cameras.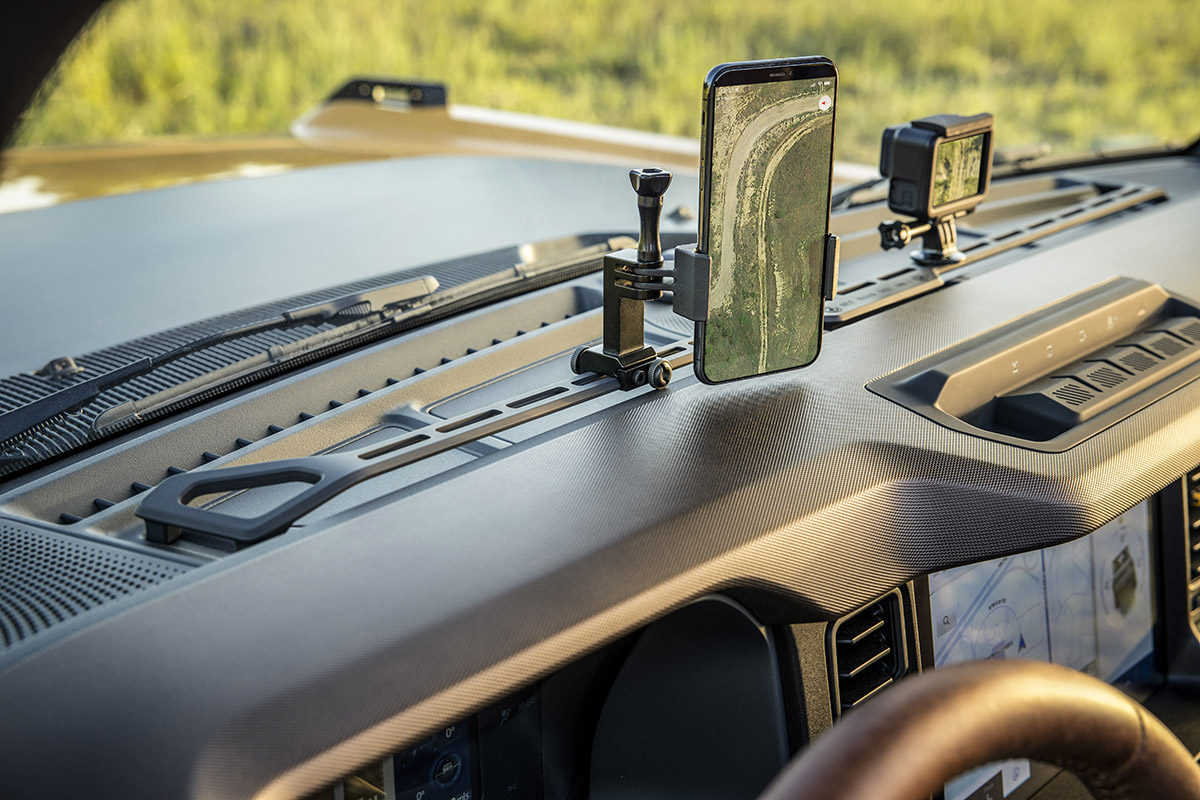 Design stays true to the original Bronco with squared off corners and a fairly upright windshield. The frameless doors and three-piece hardtop are removable by one person. The standard soft top on the four-door model also includes a tilt up feature that makes the rear cargo area easy to access.
There are eleven wheel options with seven different tire sizes available depending on which trim you choose. Tires range from 30 inches in diameter to 35 for the most aggressive trail-focused Wildtrak, Sasquatch, and First Edition models.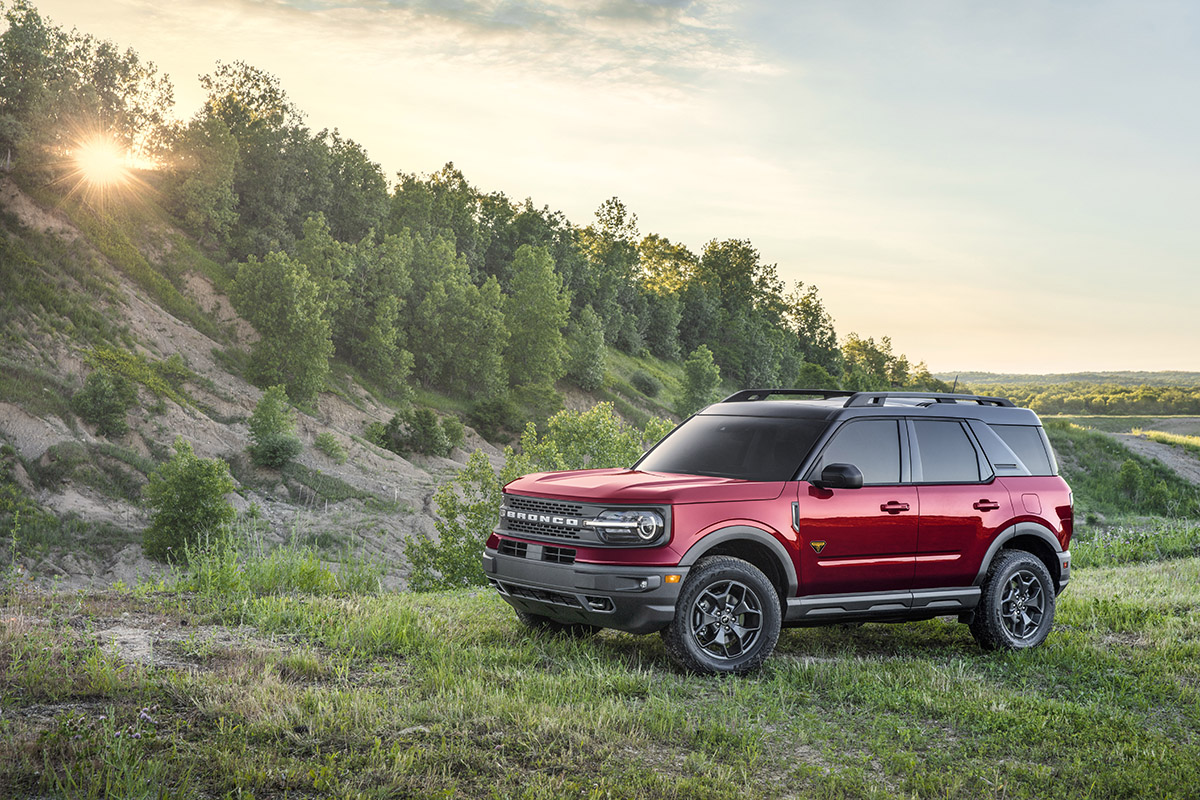 As we mentioned at the beginning of the article, there's also a Bronco Sport available. This is a compact SUV that can be used as a commuter but gives its owners the capability to get into the wild – though not quite as deep as the mid-size Bronco. Bronco Sport is essentially the off-road yin the the urban yang of the new Ford Escape which was redesigned to focus on street performance.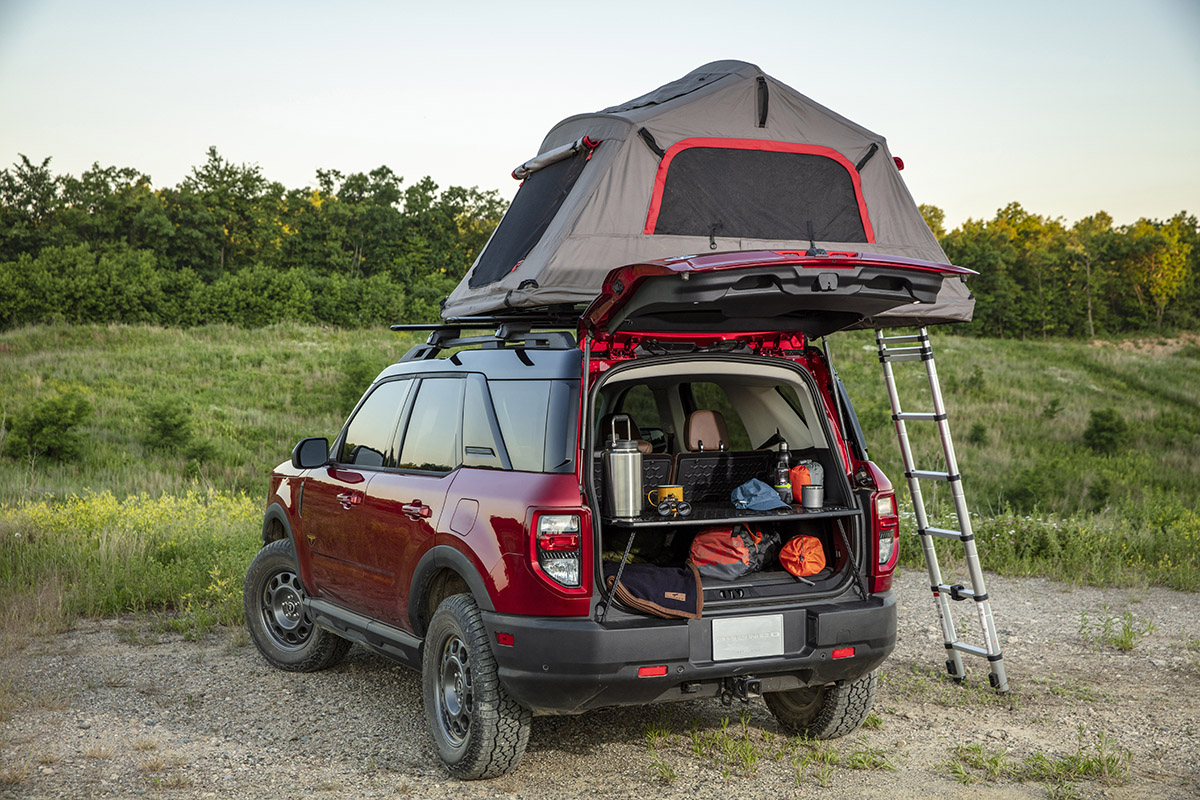 Available only as a four-door with either a 1.5 or 2.0L EcoBoost 4-cylinder engine, Bronco Sport looks rugged and according to Ford is surprisingly capable off-road. They tested it in extreme environments alongside its big brother. And while Bronco Sport won't go everywhere the bigger Bronco will, it should allow families to get to their favorite out of the way camping spot or fishing hole without too much trouble.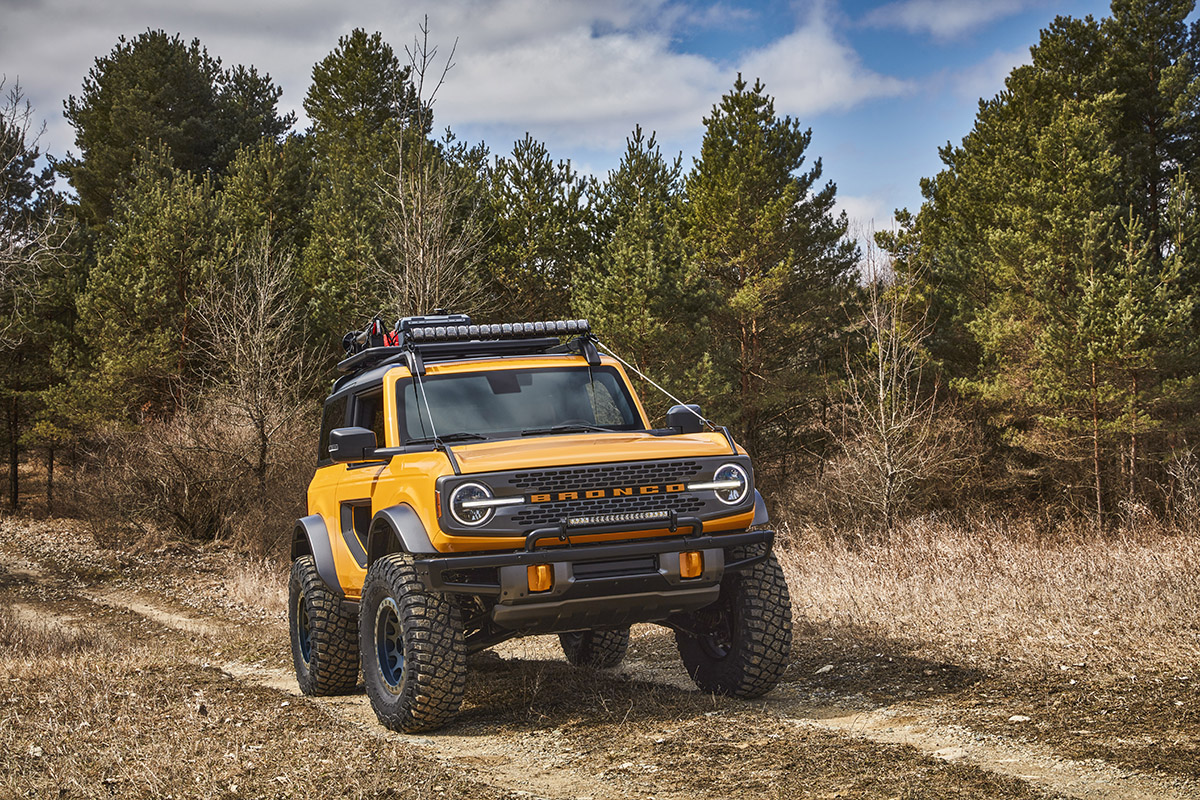 Pricing for most models is yet to be announced, Ford did say that the base two-door Bronco will start at $29,995 which includes the $1,495 destination charge, which is about $200 more than the current price of a base, two-door Wrangler Sport. We'll let you know how it performs in the real world once it becomes available for test drives.