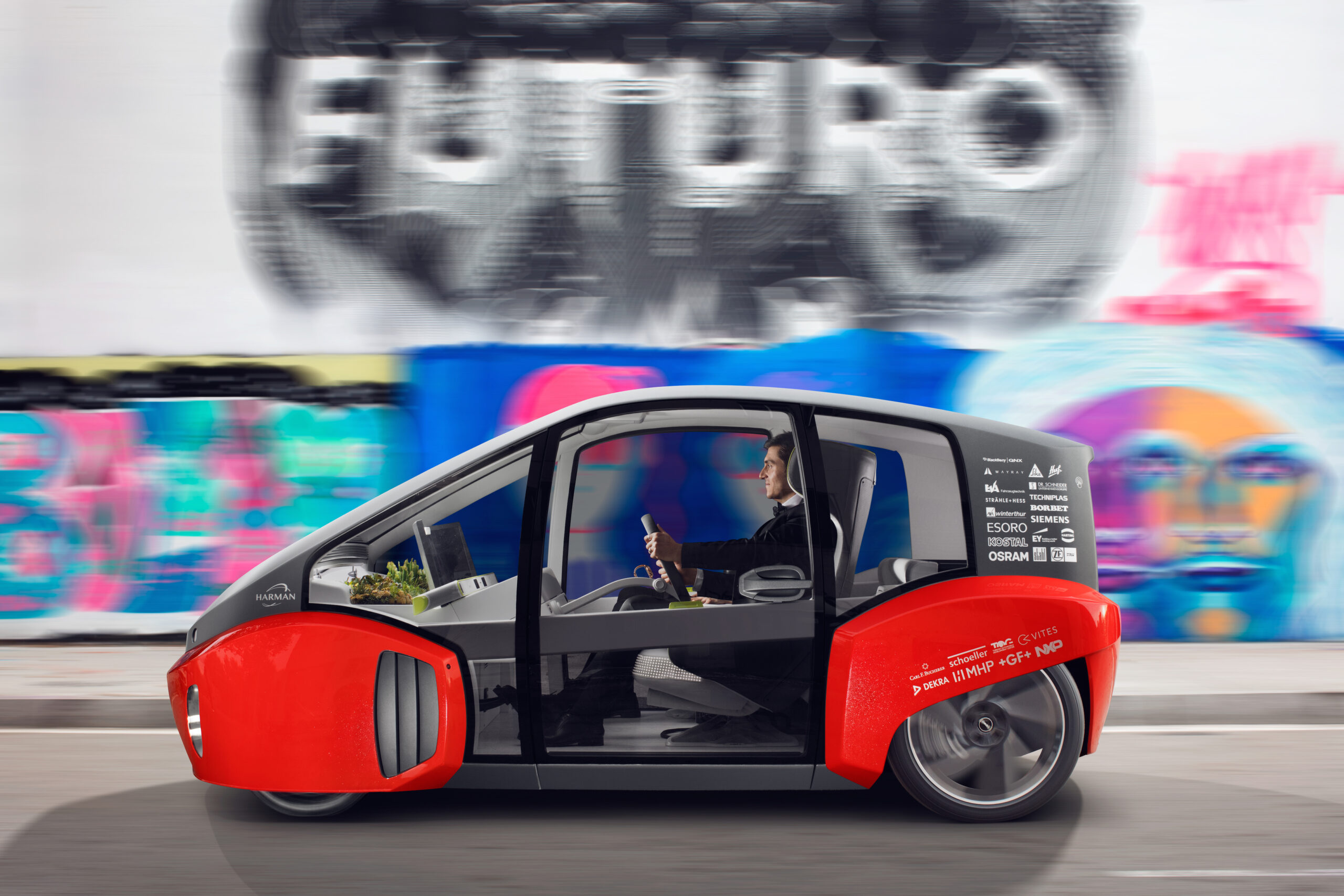 Concept cars are a funny thing, especially the ones that will probably never get made. Sometimes companies and their engineers just want to imagine something and prove the extent of their capabilities; to talk through ideas, get a vision for where their distant future is, or maybe even just have some fun. Occasionally we'll see a concept that reads like a wish list – like the design team sat down for a brainstorm and then included everything on the list.
Essentially what I'm saying is the concept for the Oasis from Swiss automotive supplier Rinspeed, that will premier at the Geneva Motor Show, is going to provide the most fun look at a fake car you've had all month.
The goal behind the Oasis is a common theme in the automotive industry: to create a car that helps to solve the traffic and congestion problems caused by our urban sprawl. At the same time helping people be more productive while they're in the car.
Like all futuristic concept cars the Oasis is completely autonomous. The concept for Oasis goes beyond just being able to drive itself, though. The autonomous system downloads information about your area to better understand the places you're going. Football game traffic clogging up downtown? Your Oasis knew about it hours ahead of time and has already planned your alternate routes.
For what it's worth it really seems like Rinspeed has partnered with the kinds of companies you need to make this sort of tech happen. If nothing else about this concept becomes a reality, this research would make all the work worth it.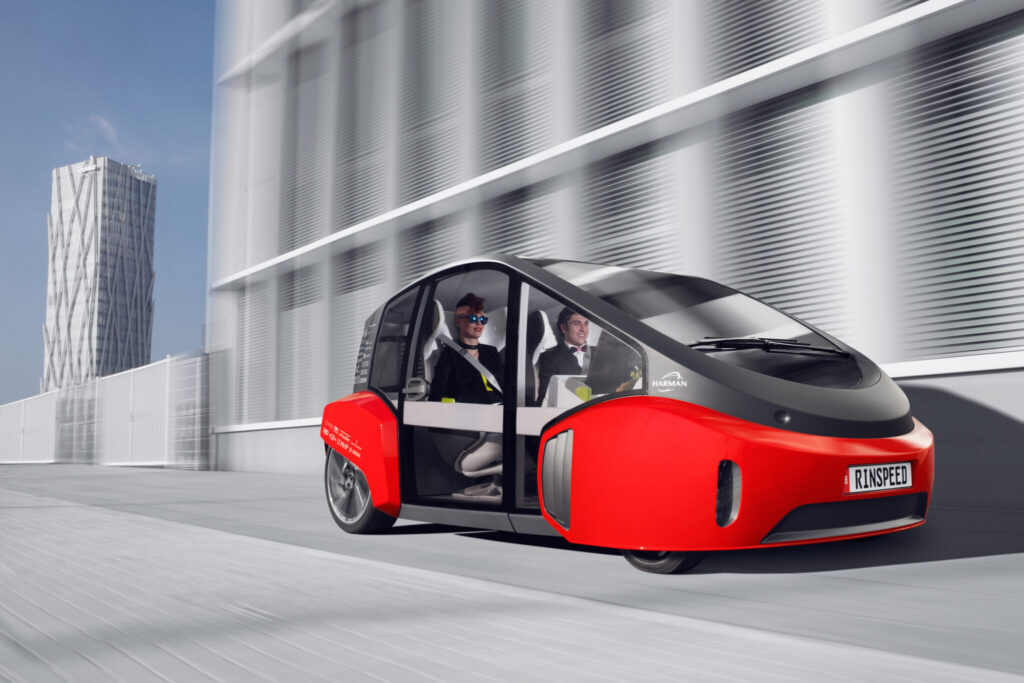 The tiny runabout seats only two people, and looks more like a pod than a car. Don't let that fool you, though. It's swift, and can turn on its wheels with almost a zero radius.
A panel on the windscreen becomes your dashboard – a holographic laser projects all of your displays and controls at your command. Nods and gestures are enough to control the panel, which can go into detail about your drive in a way that current dashboards can't.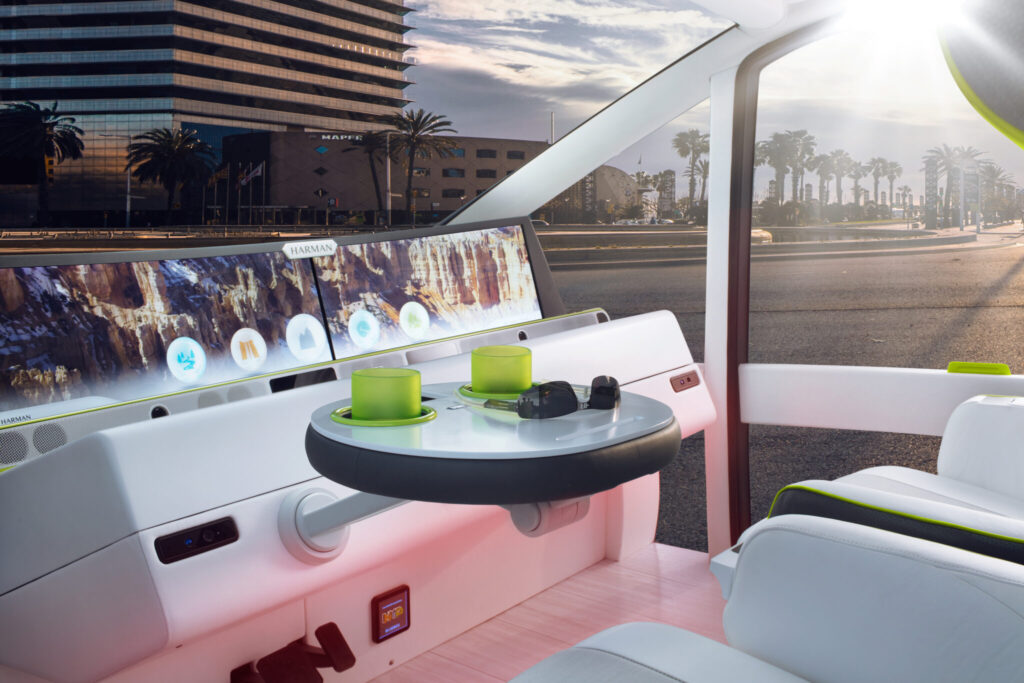 Or if you just want to kick back and relax that display becomes an entertainment screen so you can catch up on Netflix until you get where you're going.
If you're going to be relaxing in your seat Rinspeed wants you be comfortable in your environment. Between the leather seats, wood floors, office space, and sideboard, the Oasis was designed to feel as much like a small living room as a car. There's even a small removable planter, big enough to grow your own radishes.
Of course there's a social aspect to the car as well. As you pass a sunset the Oasis can snap a pic and post it to your instagram. It finds people with similar tastes in food and entertainment and then suggests new restaurants based on trends, and can even book a table for you.
When you're out of town you can even let friends know they're free to borrow your Oasis. Just tell it when you need it back home and it will happily pass your vacation towing your friends around town. Or make up for the time off by offering it as a rideshare.
The Oasis was designed to go beyond single ownership. Rinspeed is quick to point out how great the concept would be for sharing.
"If society is willing to share goods in a beneficial way… 'Oasis' can be a shopping cart in the morning, a shipping services counter for a parcel service in the afternoon, and a pizza delivery vehicle at night," said a statement from Rinspeed.
And if you feel like being behind the wheel again, simply pass a fitness and alertness test, administered by the car, and take control.
This whole concept was a trip to read about. It sounds like a fun and functional future. And then you think about it; we're getting in a rolling box that can think for itself, knows all of our personal information and preferences, and we can only get control back if the box lets us?
Let's hope that Kubrick wasn't right.